Für die Filterung wurden keine Ergebnisse gefunden!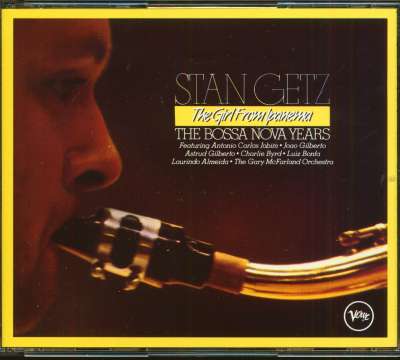 Stan Getz: The Girl From Ipanema - The Bossa Nova Years...
Art-Nr.: CDVERVE611

(PolyGram) 51 Tracks - 1962-1964 - Original Verve recordings! Featuring Astrud Gilberto, Charlie Byrd, Luiz Bonfa, Antonio Carlos Jobim, Laurindo Almeida and the Gary McFarland Orchestra! The 24 page booklet contains liner notes, b/w...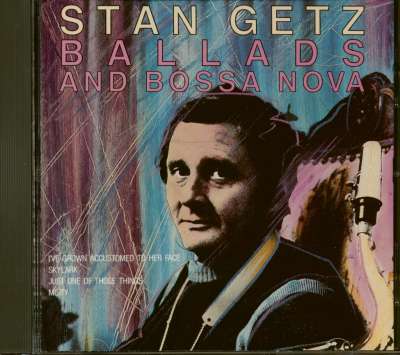 Stan Getz: Ballads And Bossa Nova (CD)
Art-Nr.: CDCBS21511


Sofort versandfertig, Lieferzeit** 1-3 Werktage
(1990/CBS) 7 tracks, total playing time 32:50 min.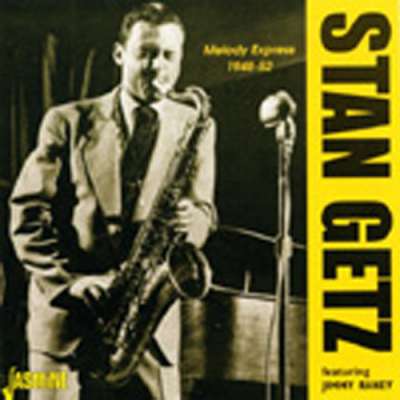 Stan Getz: Melody Express (feat.Jimmy Raney)
Art-Nr.: CDJAS2599

(2003/JASMINE) 26 tracks 1948-1952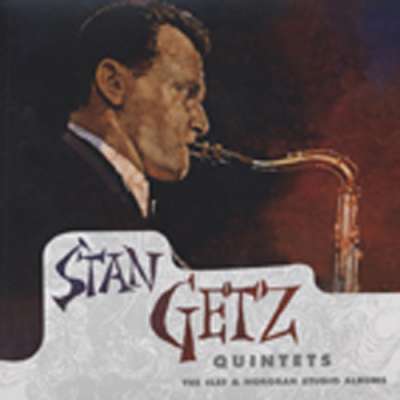 Stan Getz: The Clef & Norgran Studio Albums (3-CD)
Art-Nr.: CD46900

(2010/VERVE/HIP-O) 45 tracks - Deluxe 7'Album packaging - Limited Ed.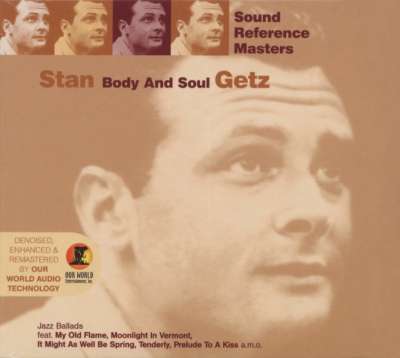 Stan Getz: Body And Soul
Art-Nr.: CD600428

CD on OUR WORLD RECORDS by Stan Getz - Body And Soul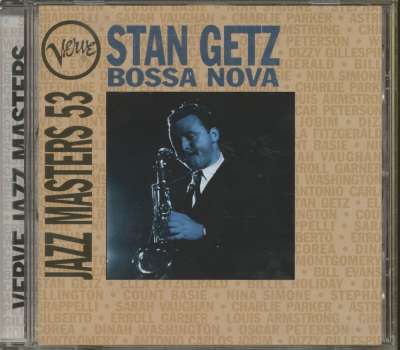 Stan Getz: Bossa Nova (Verve Jazz Masters #53) (CD)
Art-Nr.: CD529904


Sofort versandfertig, Lieferzeit** 1-3 Werktage
(1996/POLYGRAM) 16 tracks (71:21) 1962-67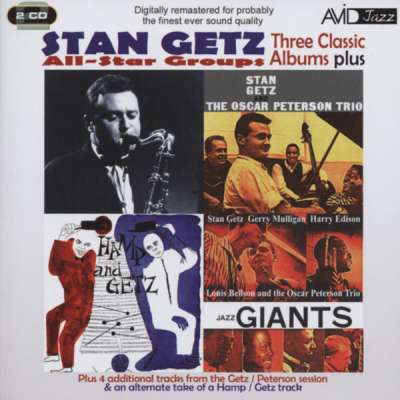 Stan Getz: Three Classic Albums Plus (2-CD)
Art-Nr.: CDAMSC997


Sofort versandfertig, Lieferzeit** 1-3 Werktage
CD on AVID RECORDS by Stan Getz - Three Classic Albums Plus (2-CD)
Wer war/ist

Stan Getz

? - CDs, Vinyl LPs, DVD und mehr