Für die Filterung wurden keine Ergebnisse gefunden!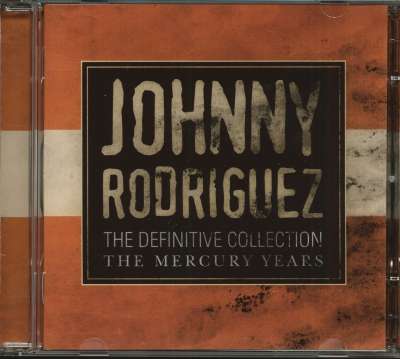 Johnny Rodriguez: The Definitive Collection - The Mercury Years...
Art-Nr.: CDHUMP162


Sofort versandfertig, Lieferzeit** 1-3 Werktage
(Hump Head) 49 Tracks - Zum ersten Mal wurden alle 20 seiner Mercury-Hits, die zwischen November 1972 und Dezember 1978 veröffentlicht wurden, sowie ausgewählte B-Seiten und Album-Tracks für diese erhellende Sammlung zusammengetragen....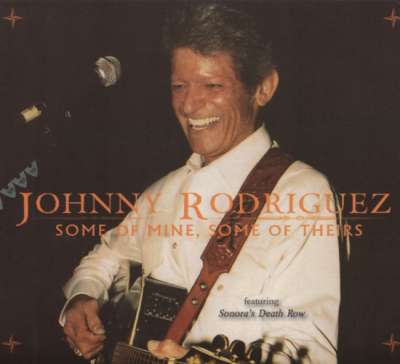 Johnny Rodriguez: Some Of Mine, Some Of Theirs
Art-Nr.: CDRWOP2009

(2009/Runnin' Wide Open) 10 tracks (34:11) digipac; Great new album of well chosen classics. Recorded at Big Not Studio, Abilene, Texas. Oldschool Highlight, with music ranging from hardcore Texas Honky Tonk to Marty Robbins style...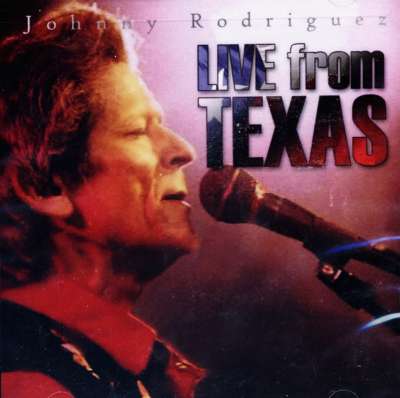 Johnny Rodriguez: Live From Texas 2011
Art-Nr.: CDRWO4640

(2011/RUNNIN'WIDE) 10 tracks (28:24), recorded at the Circle T Arena in Hamilton,TX.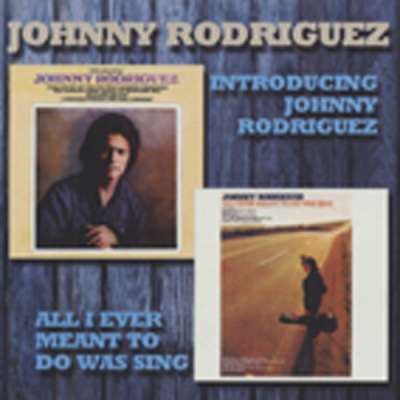 Johnny Rodriguez: Introducing & All I Ever Meant To Do Was Sing
Art-Nr.: CDHUX118

(2010/HUX) 22 tracks 1973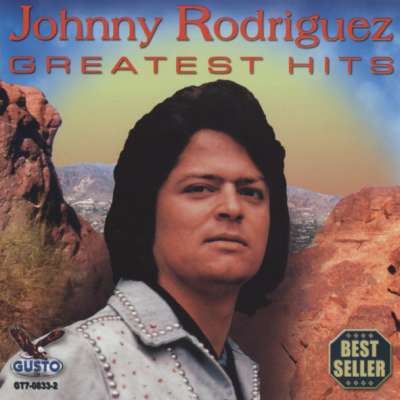 Johnny Rodriguez: Greatest Hits
Art-Nr.: CDGT0833

(2007/GUSTO) 10 tracks
Johnny Rodriguez: Desperado (& Bonus DVD)
Art-Nr.: CDCMPI5763

(2004/INTERSOUND) 12 tracks & 1 video clip 'Run For The Border'
Wer war/ist

Johnny Rodriguez

? - CDs, Vinyl LPs, DVD und mehr

Johnny Rodriguez

Biography:

A quick rise to the top is something more commonly associated with pop or rock than with country music, but after less than two years in the music business, Johnny Rodriguez had notched up half-a-dozen top 10 singles and three best selling albums. He gained attention in 1972 as the first Mexican-American country star, as well as being one of the youngest(20 at the time), artists to make it in country. His string of hits and successful appearances since then established him as one of the most popular and successful country artists of the 1970s.

His rise to the top was a textbook American dream story all the way. He grew up in Sabinal, Texas, a town with a population of 1,800 people about 90 miles from the Mexican border. The second youngest of a family of ten, he was the only member to show a lasting interest in music. Growing up he listed avidly to such country legends as Hank Williams, George Jones and Marty Robbins. This might seem strange coming from a Chicano (Texan-Mexican), who speaks fluent Spanish and grew up near the Mexican border, but not to Johnny: "I never really got involved with Mexican music apart from Marty Robbins' tunes like Don't Worry and Devil Woman and of course the Gunfighter Ballads. I mainly listened to George Jones, Ray Charles and Hank Williams. Williams is the main influence on my own writing." The captain of his junior high school football team and an altar boy for his local church, Johnny's world was turned upside down when his father died of cancer and his older brother Andres died in an automobile accident all within a year. The 16-year-old went off the rails somewhat and in 1969 he ended up in jail. The publicity story was that he and some friends were caught stealing and barbecuing a goat, though in reality it was for an unpaid fine.

He sang frequently in his cell and was overheard by Texas Ranger Joaquin Jackson, who was very impressed and told local promoter 'Happy' Shahan about him. Shahan then hired Johnny to perform at his local tourist attraction called the Alamo Village. While singing at this venue, he came to the attention of country singers Tom T. Hall and Bobby Bare, who encouraged the young singer to fly up to Nashville, Tennessee to audition for some record label executives.

He arrived in Nashville with eight dollars in his pocket and called Hall, who offered him the lead guitar spot in his road band, The Storytellers, and introduced him to Mercury Records A&R man, Roy Dea. Halfway through his first audition song, the Don Gibson classic I Can't Stop Loving You, Johnny broke into a Spanish verse, Dea was so overcome he offered him a recording contract on the spot.

Throughout Johnny's albums there's been a tendency to mix his own songs with country standards creating a nice blend of new and old. Usually, the standards like Jealous Heart or Am I That Easy To Forget have him slipping into Spanish mid-song. The effect is stunning in itself and also a welcome reminder that country music is not solely American.

It seemed that his heart and soul has been eroded whilst striving for perfection. Concentrating more intensely on arrangements and greater technical proficiency, his music had lost much of the exuberance and feeling that characterised his early work. After six years of unprecedented success Johnny Rodriguez was close to burn out. His life had become stages, motel rooms the inside of buses and airplanes and cocaine binges that caused him to go two and three nights in a row without sleep. He had travelled across the country and around the world so many times he had become tired in his spirit and soul; world weary he lost track of the miles. He had never felt comfortable in a crowd and turned to cocaine and alcohol to prop himself up when he went on stage. His addiction to alcohol and drugs cost him his financial well-being, his health and family. Even his voice began to suffer. "It was during a time when it was fashionable to be living like that, but then I woke up and realised it wasn't cool to be living like that. We made some good records there, but I think I had a little too much rein. I got to experimenting around and almost experimented myself out of the business." By this time he had moved on from Mercury and signed with Epic Records where he worked in the studio with the legendary Billy Sherrill. The hits continued, but top ten successes were harder to achieve and the nearest he came to topping the charts was with Foolin' which stalled at number four in 1983.

In 1986, he left Epic Records and the following year he signed with Capitol Records for a brief two-year stay. He had his last major hit in 1988 with I Didn't (Every Chance I Had), which reached number 12 on the country charts. In 1993, he recorded an album for Intersound Records called RUN FOR THE BORDER. In the mid-1990s, the indie label High-Tone released his album YOU CAN SAY THAT AGAIN. He has continued to tour regularly and has also played concerts in the UK and across Europe in recent years.

He was inducted into the Texas Country Music Hall of Fame, located in Carthage, Texas in 2007 and three years later he received the Institute of Hispanic Culture Pioneer Award, in recognition of his accomplishment as the first major Hispanic singer in country music.

(Alan Cackett)

Weitere Informationen zu Johnny Rodriguez auf de.Wikipedia.org