Wer war/ist

Bonzo Dog Band

? - CDs, Vinyl LPs, DVD und mehr

Bonzo Dog Doo-Dah Band

Die vier Mitglieder der Beat­-Band stammen aus England. Mit humorvollen Texten machte sich die Bonzo Dog Doo-Dah Band zwischen 1967 und 1972 einen Namen. Zwischen 1966 und 1970 nahmen die Bonzo Dog Doo-Dah Band vier Studio-Alben und diverse Singles auf. Ein weiteres Album veröffentlichten sie 1972 aus vertraglichen Gründen. Allerdings löste sich die Band 1970 auf. Die Indie-Pop-Band "Death Cab for Cutie" benannte sich nach einem ihrer Songs.

Die frühen (1966) Werbeaufnahmen der Bonzo Dog (Doo Dah) Band deuteten darauf hin, dass es sich lediglich um eine Reinkarnation der Temperance Seven handelte, aber Interpretationen von Kitsch aus den 20er Jahren waren nur ein Teil ihrer Handlung. Gegründet von Kunststudenten mehrerer Londoner Colleges, begann die Band 1965 in Pubs zu spielen, und viele der Mitglieder studierten noch, als die Bonzos 1966 in Clubs und Kabarett gingen. Im selben Jahr ermutigte der Erfolg der New Vaudeville Band, einer weiteren Gruppe von Revivalisten aus den 20er Jahren, die Bon-Zos, ihre musikalische Bandbreite zu erweitern, und das Ergebnis zeigt sich auf ihrer ersten und originellsten LP, Gorilla (Liberty, 1967), die den charakteristischen Bonzo-Humor (The Intro and the Outro"), die Neuheit aus den 30er Jahren (Mickey's Son And Daughter") und den Rock (The Equestrian Statue") beinhaltet. Das Personal der ;Band wurde nun stabilisiert und das endgültige Line-Up bestand aus Vivian Stanshall (Gesang, Trompete); Neil Innes (Gesang, Klavier), der den größten Teil des komischen und satirischen Songmaterials der Band produzierte; Roger Ruskin Spear, der im Allgemeinen die Requisiten, Dummies und Roboter überprüfte; Rodney Slater (Saxophon); `Legs' Larry Smith (Schlagzeug); Vernon Dudley Bohay-Now-ell (Gitarre, Banjo); und Sam Spoons (Martin Stafford) (Per-Kussion).

Weitere Informationen zu Bonzo Dog Band auf de.Wikipedia.org
Für die Filterung wurden keine Ergebnisse gefunden!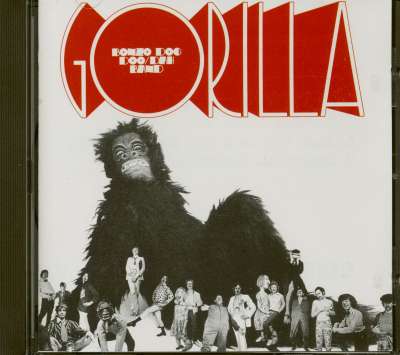 Bonzo Dog Band: Gorilla (CD)
Art-Nr.: CDBGO82


Artikel muss bestellt werden
(BGO) 15 Titel - Debütalbum 1967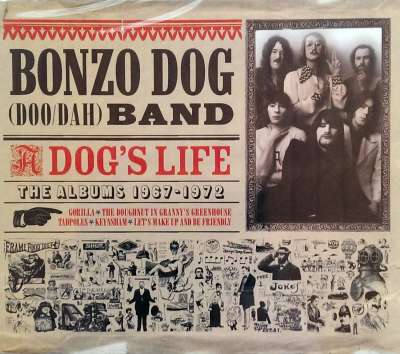 Bonzo Dog Band: A Dog's Life - The Albums 1967-72 (3-CD)
Art-Nr.: CD9474972


Sofort versandfertig, Lieferzeit** 1-3 Werktage
(EMI) 72 Titel 3-CD 1967-72