Für die Filterung wurden keine Ergebnisse gefunden!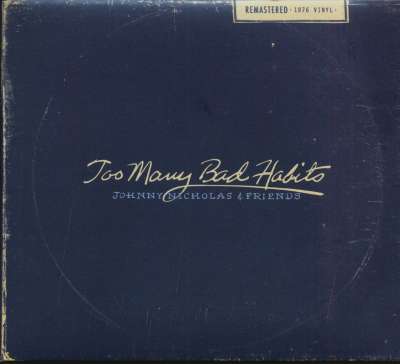 Johnny Nicholas: Too Many Bad Habits - Johnny Nicholas & Friends...
Art-Nr.: CDJNM001

(Johnny Nicholas Music) 26 Tracks - Deluxe Digipack - 24-seitiges Booklet - Remastered 1976 Vinyl plus bisher unveröffentlichte Raritäten!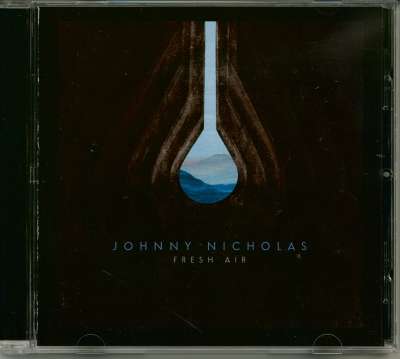 Johnny Nicholas: Fresh Air (CD)
Art-Nr.: CDJN1

(2016/Johnny Nicholas) 13 tracks. Johnny Nicholas has toured, performed and recorded with many blues legends as there are Mississippi Fred McDowell, Johnny Shines, Big Walter Horton, Hound Dog Taylor, Roosevelt Sykes, and, and, and. Now...
Wer war/ist

Johnny Nicholas

? - CDs, Vinyl LPs, DVD und mehr
Johnny Nicholas
"Johnny Nicholas ist einer der besten Bluesmen aller Zeiten, schwarz oder weiß."
~ STEPHEN BRUTON
Machen Sie keinen Fehler: Johnny Nicholas weiß es vom Blues. Seine Referenzen? Tadellos. Verurteilung? Unermesslich. Und Koteletts? Wenn ein Instrument Saiten, Klappen oder Stimmzungen hat, kann er sicher sein, dass er es spielen kann. Er ist auch ein perfekter Songwriter und auch kein Sänger, gesegnet mit einem warmen, toastigen Knurren einer Stimme, die mit verführerischer Leichtigkeit von Rumpeln zu Croon und wieder zurück rollen kann. In den Worten von Marcia Ball, einem verwandten musikalischen Geist, schreibt er "sofortige Klassiker und singt sie, um dein Herz zu brechen und deine Seele zu rocken", während nicht weniger als der verstorbene, große B.B. King einmal beobachtete, "[Johnny] lernte von einigen der gleichen Jungs, die ich tat, und er singt und spielt den echten Down-Home-Blues".
Viele dieser "Gleichgesinnten" begrüßten einen jungen Johnny Nicholas in ihren Häusern und behandelten ihn nicht nur als breitäugigen Akolythen des Blues, sondern als einen ihrer eigenen: "Sie nahmen mich auf, weil sie viel mehr von mir dachten, als ich dachte", wundert er sich heute, "aber später wurde mir klar, dass ich nur diese Gabe habe, weißt du? Ich kann tief in den Blues eindringen und wie diese Typen auf den Grund gehen. Und sie behandelten mich wie eine Familie."
Aber trotzdem gibt es etwas an dem Begriff "Bluesman", das nicht ganz zu Nicholas passt. Um noch einmal den erwähnten Marcia Ball zu zitieren, er ist viel mehr ein "innovativer Traditionalist". Manche mögen das als Oxymoron bezeichnen, aber für Nicholas ist es ein Orientierungspunkt, der ihm einen Sinn gibt, seit sein Mentor Robert Lockwood Jr. - der Stiefsohn von Robert Johnson - ihn in seinen Salattagen geradewegs zurückgebracht hat. "Ich musste viel Zeit mit ihm verbringen, als ich noch sehr jung war, und er ermahnte mich früh und sagte: Hey, warum willst du Little Walter und Muddy Waters Songs spielen?
Du musst nicht die Lieder anderer Leute kopieren. Sie sind Johnny Nicholas - spielen Sie Ihre eigenen Sachen, schreiben Sie Ihre eigenen Sachen", erinnert sich Nicholas mit einem Lächeln. "Und das blieb mir wirklich erhalten."
Weitere Informationen zu Johnny Nicholas auf de.Wikipedia.org