Für die Filterung wurden keine Ergebnisse gefunden!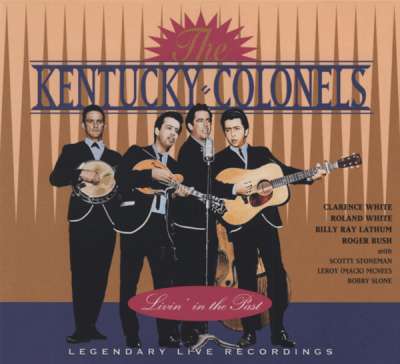 KENTUCKY COLONELS: Livin' In The Past
Art-Nr.: CDMW041

(2009/SIERRA) 37 tracks 1963-65 / ecopac (no plastic)
Wer war/ist

The Kentucky Colonels

? - CDs, Vinyl LPs, DVD und mehr
The Kentucky Colonels
Mitglieder: Clarence White, Gitarre; Roland White, Mandoline; Billy Ray Latham, Banjo; Leroy Mack, Dobro; Roger Bush, Bass
Record Labels: World Pacific, Briar, Takoma, Rounder The Kentucky Colonels, eine Gesangs- und Instrumental- gruppe, wurde Ende der 50er Jahre gegründet und war eine der ersten und wichtigsten Bluegrass Formationen der Westküste. Nach Differenzen um die musikalische Richtung der Gruppe brachen die Kentucky Colonels 1965 auseinander. Die meisten Mitglieder wandten sich der Rock- und Pop-Musik zu. Versuche, die Gruppe in den 70er Jahren wieder zu reorganisieren, schlugen fehl.
Weitere Informationen zu The Kentucky Colonels auf de.Wikipedia.org