Der Artikel wurde erfolgreich hinzugefügt.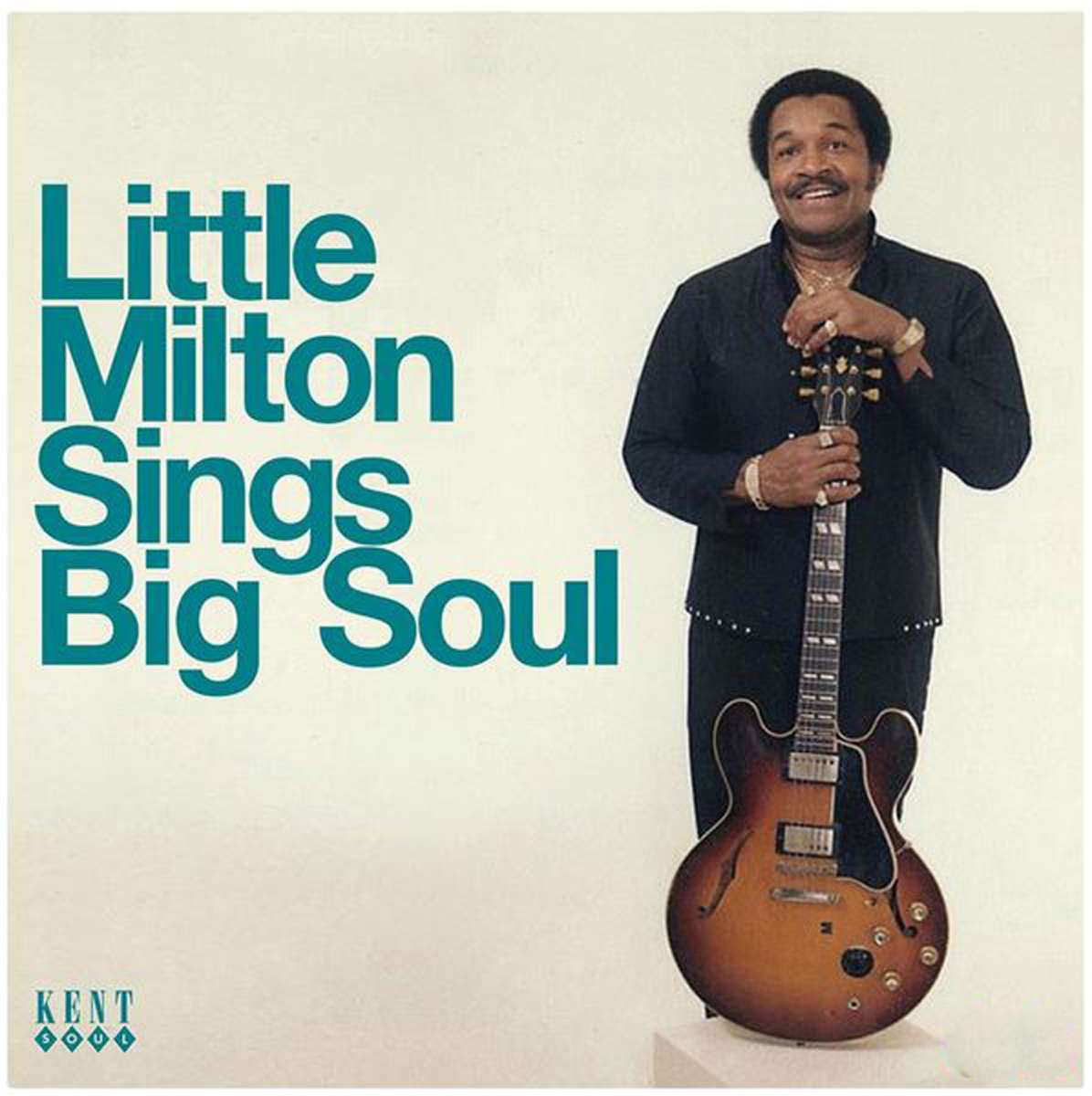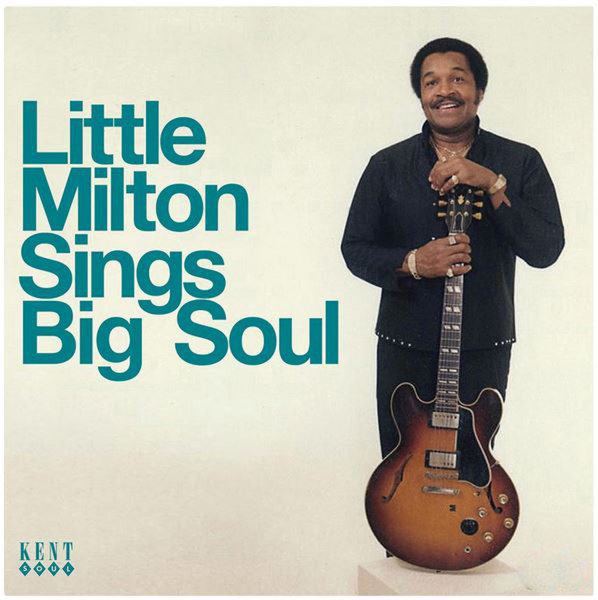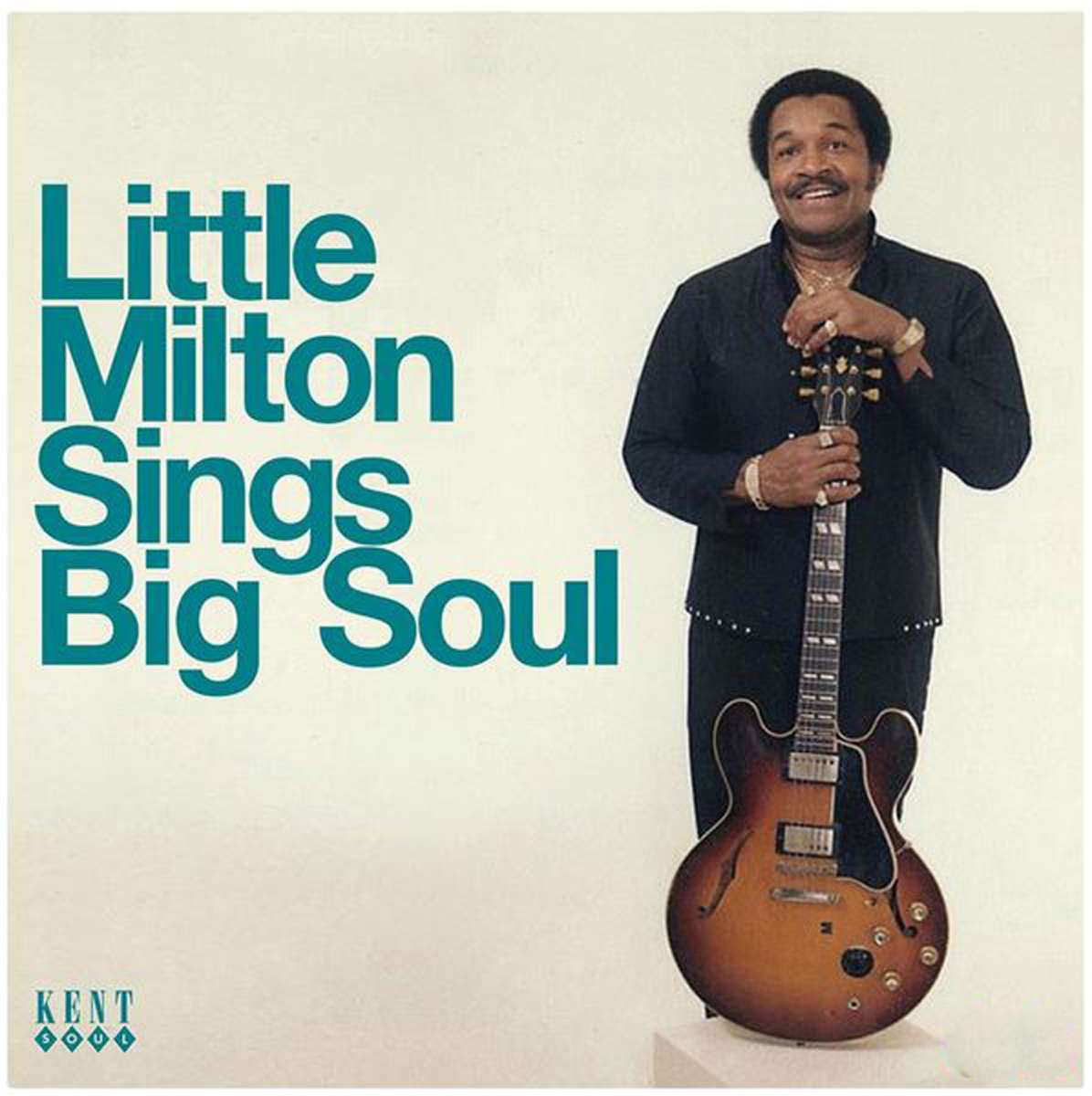 Dieser Artikel ist gestrichen und kann nicht mehr bestellt werden!
Benachrichtigen Sie mich, sobald der Artikel lieferbar ist.
Artikel-Nr.:

CDKEND413

Gewicht in Kg.:

0.1
(2014/KENT) 18 tracks. Soul von Little Miltons Malaco Albenvon 1984 -2002, zusammengestellt von...
mehr
LITTLE MILTON: Sings Big Soul
(2014/KENT) 18 tracks.
Soul von Little Miltons Malaco Albenvon 1984 -2002, zusammengestellt von Bob Fisher und
Tony
Rounce.
Artikeleigenschaften von

LITTLE MILTON: Sings Big Soul
Albumtitel:

Sings Big Soul

Genre

Blues

Artikelart

CD

EAN:

0029667241328

Gewicht in Kg:

0.1
Little Milton Little Milton Campbell war weit gekommen, seit er 1958 mit seinem hochklassigen...
mehr
"LITTLE MILTON"
Little Milton
Little Milton Campbell war weit gekommen, seit er 1958 mit seinem hochklassigen That Will Never Do (siehe Teil 2/CD 2) für Bobbin Records erste Wellen geschlagen hatte. 1961 ging er zum prestigeträchtigeren Checker-Label. "Bobbin war nur ein kleines unabhängiges lokales Label in St. Louis",sagte der 2005 verstorbene Milton."Sie handelten einen Deal mit Bob Lyons aus, der damals der Präsident von Bobbin Records war, um Little-Milton-Material für das größere Label zu lizenzieren. Es gab ein paar mündliche Absprachen zwischen Bob Lyons und mir, an die er sich aber nicht hielt. Als dann die Möglichkeit bestand, aus dem Vertrag rauszukommen und auf Dauer zum größeren Label zu gehen, da nutzte ich die Chance." 
Die besseren Produktionsstandards in Chicago und eine steigende Hinwendung zu souligem Material resultierten in einer Reihe von großen Hits für Campbell. Er erreichte die Spitze der R&B-Hitparade 1965 mit dem erbaulichen We're Gonna Make It. "Es kam genau zu der Zeit raus, als die Bürgerrechtsbewegung voll im Gange war",sagte Milton."Viele der Civil Rights Leader hatten begonnen, es als Anfeuerung zu benutzen."Gleich die nächste Single war ein paar Monate später wieder ein großer Verkaufsschlager fürMilton, Who's Cheating Who? mit einer ebenso positiven Message. "Das ist die Sorte Songs, die ich für mich auswähle",sagte er. "Ich lehne Songs ab, die keine Geschichte erzählen, die keine sinnvolle Message haben."
Das Leben bei Chess war gut für Campbell. "Es war wirklich eine bodenständige Beziehung zwischen ihnen und den Künstlern",sagte er."Jeder nannte den anderen beim Vornamen."So erfüllend diese Soul-Treffer für den kräftigen Sänger auch waren, gaben sie ihm dennoch nur wenig bis gar keinen Raum, um seine umwerfende elektrische Gitarre einzubringen. Also ging Milton am 3. und 4. Juni 1966 zurück zu seinen Wurzeln und ließ es auf 'Little Milton Sings Big Blues' krachen, einer ausgezeichneten Kollektion von Coverversionen unter der Leitung von Gene 'Daddy G' Barge.
"(Chess A&R-Chef) Billy Davis und die anderen wollten nichts damit zu tun haben",sagt Barge. "Little Milton sagte zu Leonard Chess: 'Pass auf, Mann, ich muss ein Bluesalbum machen, weil meine Mama mich immer danach fragt.' Er schob es also auf seine Mutter, aber tatsächlich wollte er selbst es machen. Also blieb nur noch ich übrig, um die Platte zu realisieren. Und ich ließ ihn mehr oder weniger tun, was immer er tun wollte."
Am ersten Tag wurde nur mit einer Rhythmusgruppe aufgenommen: Pianist Sonny Thompson, Rhythmusgitarrist Phil Upchurch, Bassist Roosevelt Williams und der Schlagzeuger Maurice White (der später Earth, Wind & Fire gründete) legten sich bei zehn Titeln hinter Milton ins Zeug. Das sich steigernde Feel So Bad mit Latin-Touch, von Chuck Willis geschrieben und im Original 1953 für OKeh aufgenommen (im Jahr darauf war es ein massiver Hit), wurde als Singleauskopplung ausgewählt; es sprang Anfang 1967 auf #7 R&B (#91 Pop). Milton blieb bis 1971 bei Chess und lieferte ihnen eine ununterbrochene Kette von Hits (Anfang des neuen Jahrzehnts kamen beide Seiten der Single mit dem treibenden If Walls Could Talk und I Play Dirty in die Top Ten der R&B-Charts).
Bill Dahl
Chicago, Illinois
Electric Blues 1939-2005. - The Definitive Collection!
Bewertungen lesen, schreiben und diskutieren...
mehr
Kundenbewertungen für "Sings Big Soul"
Bewertung schreiben
Bewertungen werden nach Überprüfung freigeschaltet.
Weitere Artikel von LITTLE MILTON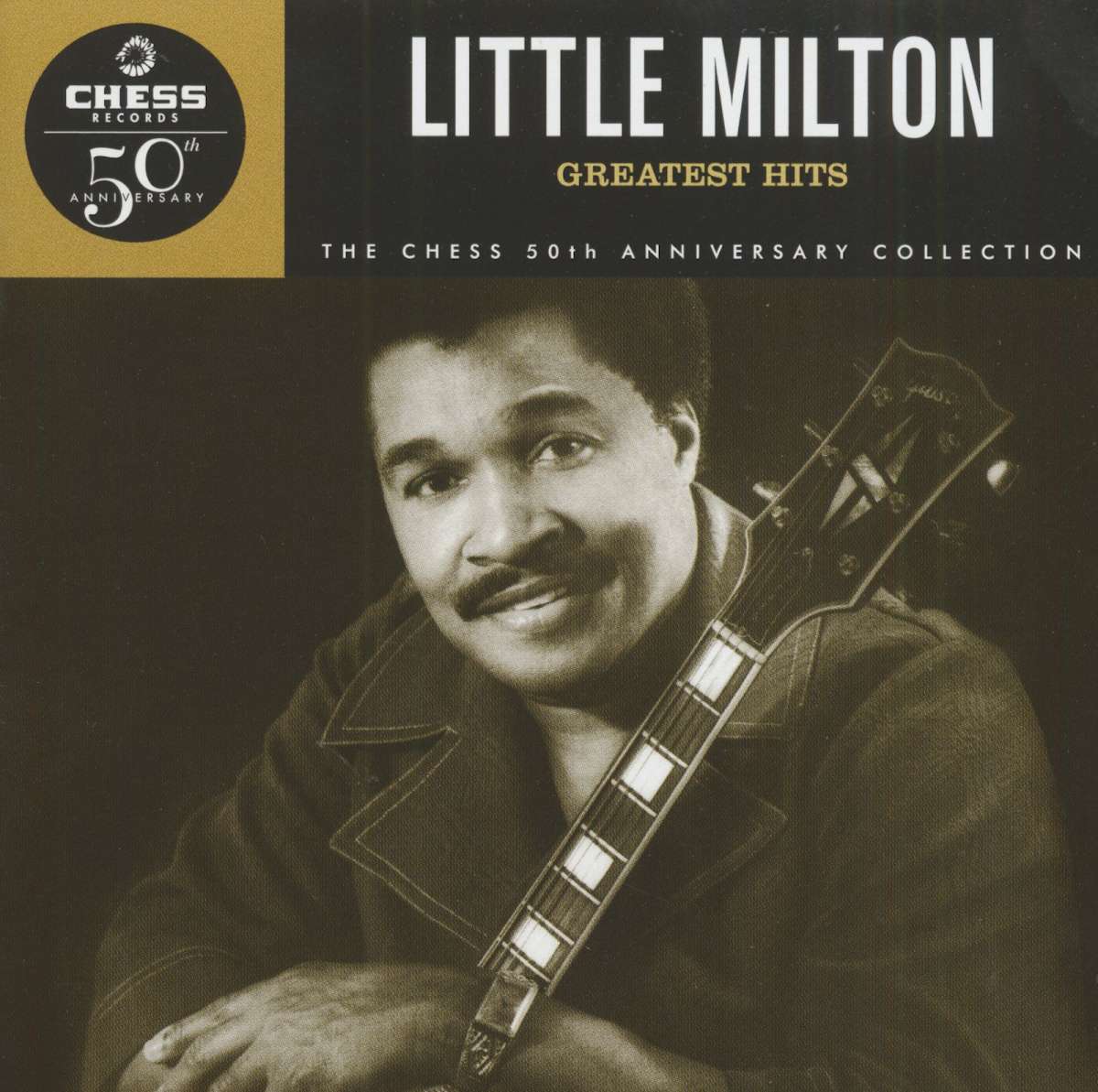 LITTLE MILTON: Greatest Hits
Art-Nr.: CDCHD9386


Artikel muss bestellt werden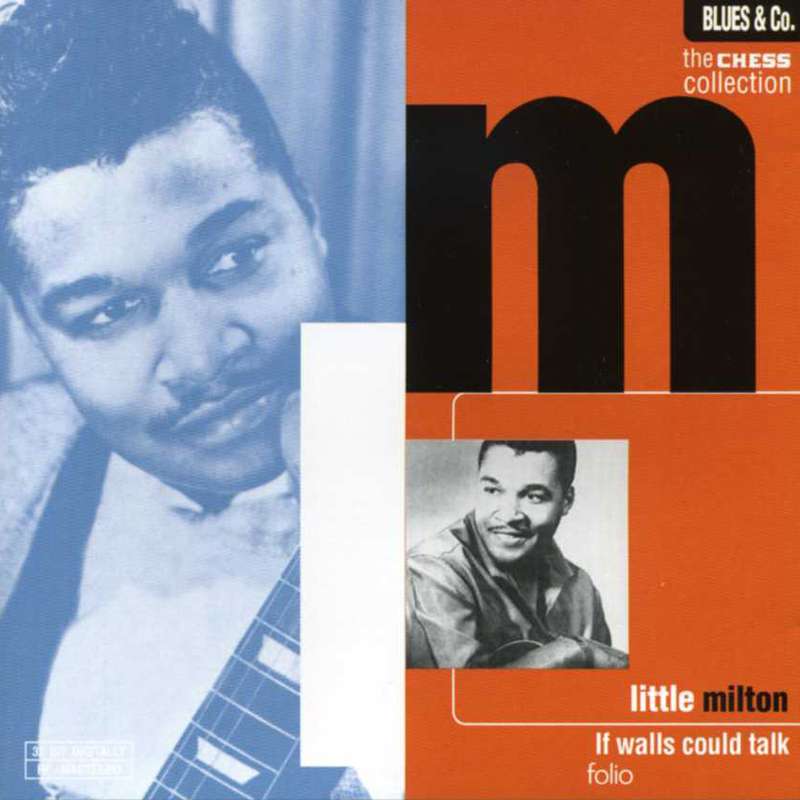 LITTLE MILTON: If Walls Could Talk
Art-Nr.: CD34280


Artikel muss bestellt werden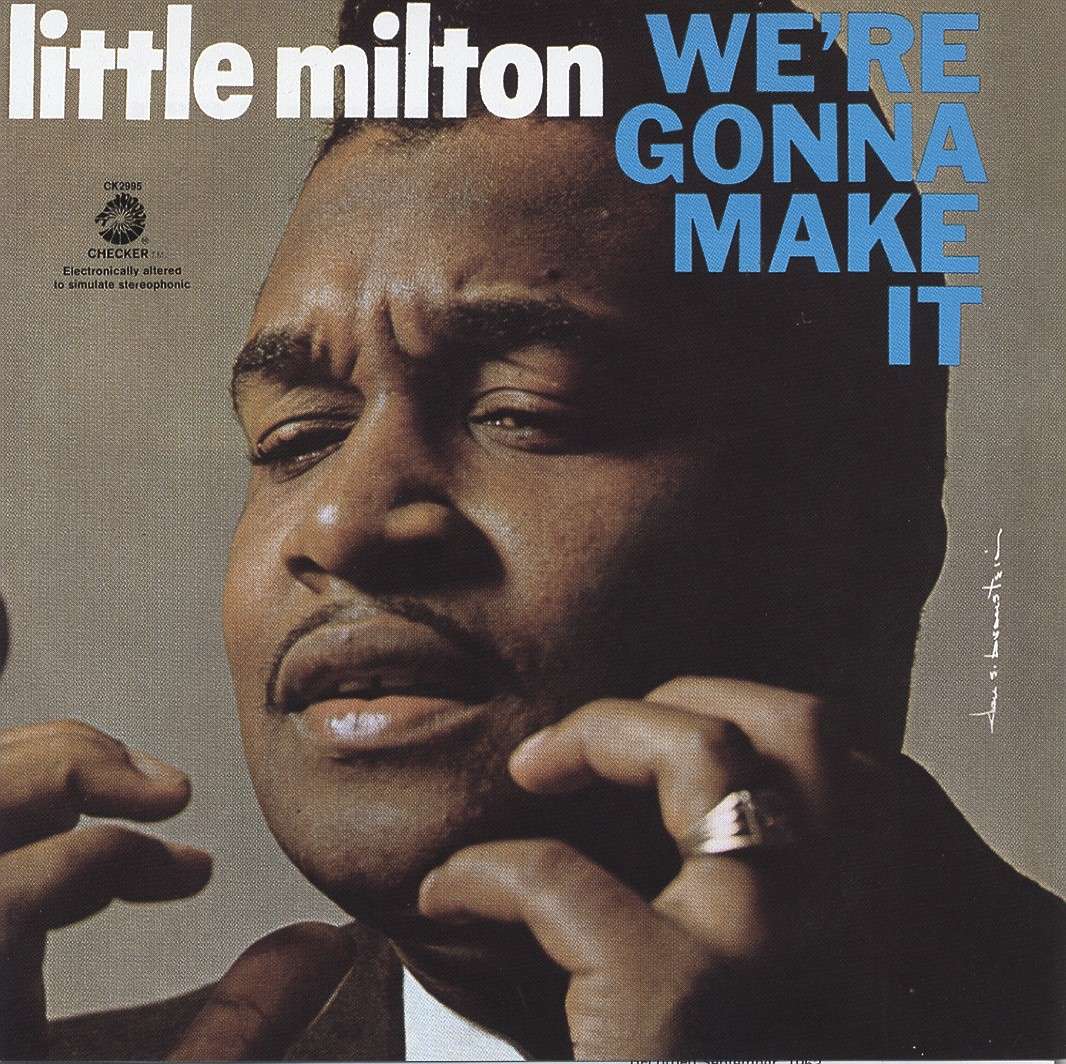 LITTLE MILTON: We're Gonna Make It
Art-Nr.: CD579255


Artikel muss bestellt werden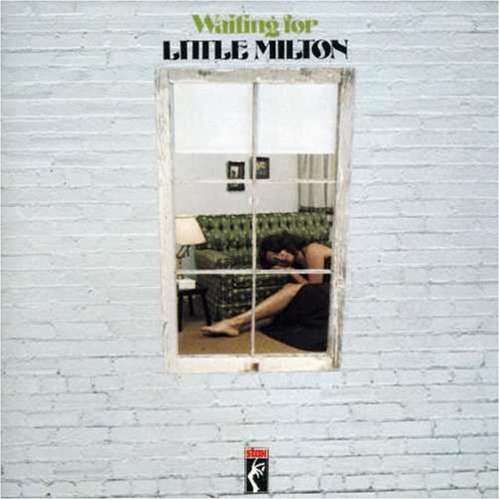 LITTLE MILTON: Waitin' for Little Milton
Art-Nr.: CD41172


Artikel muss bestellt werden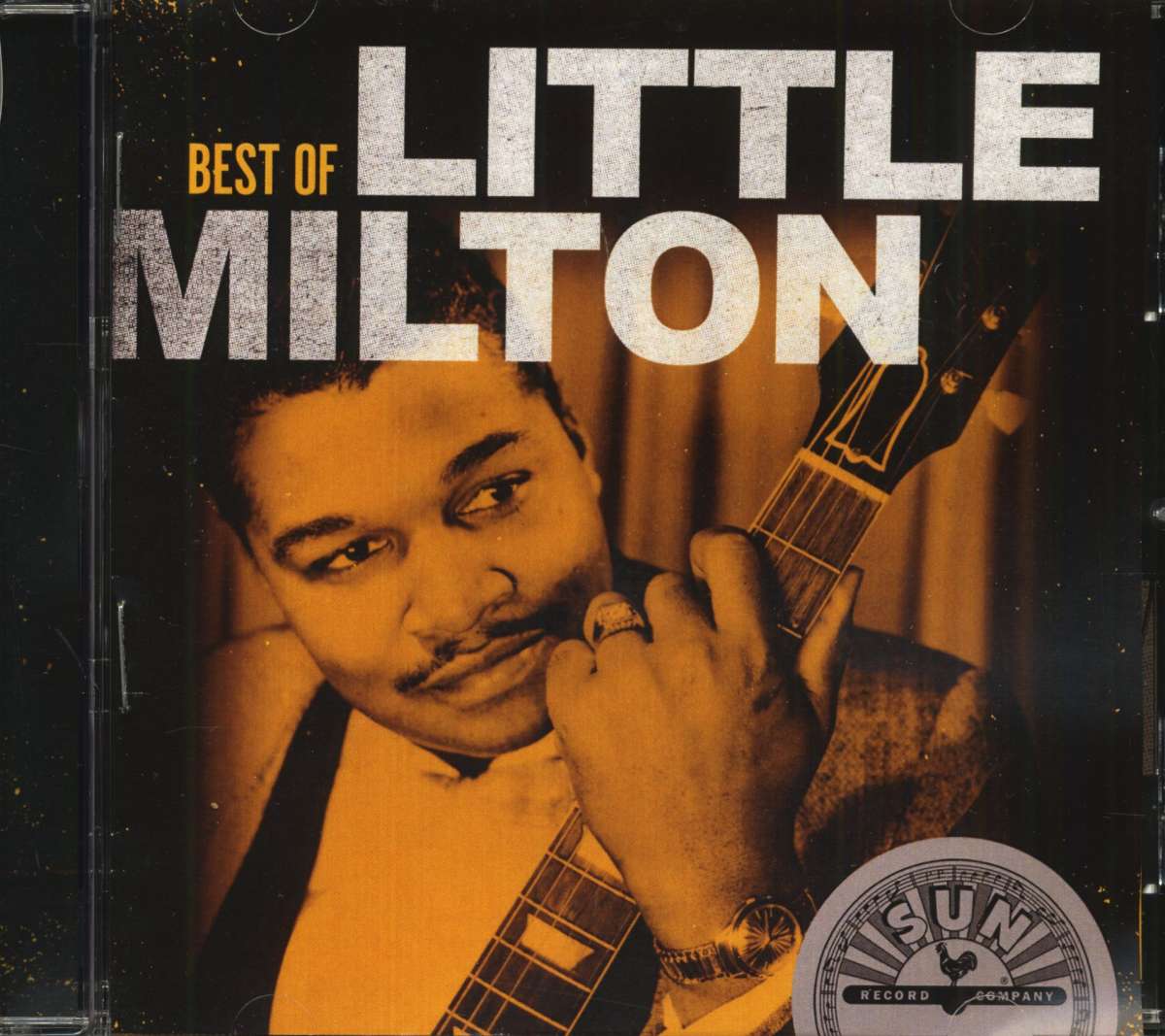 Little Milton: Best Of Little Milton (CD)
Art-Nr.: CDD279500


nur noch 1 verfügbar
Sofort versandfertig, Lieferzeit** 1-3 Werktage