Der Artikel wurde erfolgreich hinzugefügt.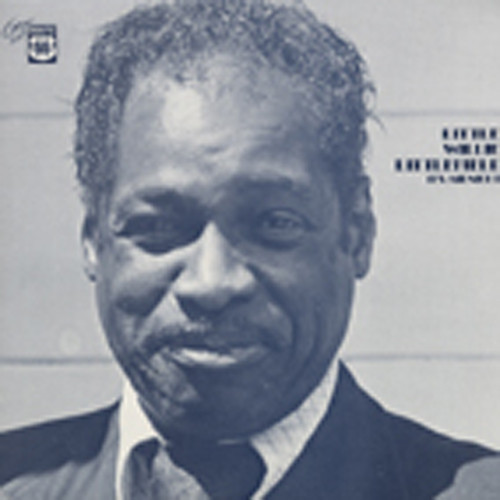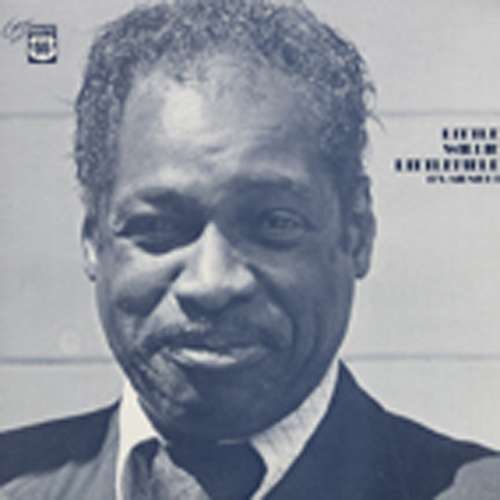 Artikel-Nr.:

KIX10

Gewicht in Kg.:

0.21
-It's Midnight (1949-57) Route 66
mehr
Little Willie Littlefield: It's Midnight (1949-57)
-It's Midnight (1949-57) Route 66
Artikeleigenschaften von

Little Willie Littlefield: It's Midnight (1949-57)
Albumtitel:

It's Midnight (1949-57)

Genre

R&B, Soul

Geschwindigkeit

33 U/min

Plattengröße

LP (12 Inch)

Record Grading

Mint (M)

Sleeve Grading

Mint (M)

Artikelart

LP

EAN:

4000127720146

Gewicht in Kg:

0.21
Littlefield, Little Willie - It's Midnight (1949-57)

LP 1
01
It's Midnight
02
Farewell
03
Drinkin' Hadacol
04
Merry Xmas
05
Come On Baby
06
Frightened
07
Your Love Wasn't So
08
Happy Pay Day
09
Rockin' Chair Mama
10
Trouble Around Me
11
You Never Miss A Good Woman 'Til She's Gone
12
Hit The Road
13
Once Was Lucky
14
Life Of Trouble
15
Too Late For Me
16
Ruby Ruby
Little Willie Littlefield Als wahres Wunderkind schaffte sich Little Willie Littlefield das...
mehr
"Little Willie Littlefield"
Little Willie Littlefield
Als wahres Wunderkind schaffte sich Little Willie Littlefield das Klavierkönnen seines Helden Albert Ammons so gründlich drauf, dass er schon als Teenager die Läden auf Houstons Dowling Street rockte. Seine Vorliebe für stampfende Boogies machte ihn zu einer naheliegenden Antwort auf den ebenfalls aus Houston stammenden Amos Milburn, der damals ein brandheißer Hitmacher war. Also sicherte sich Modern Records Littlefield im Jahr 1949 und brachte ihn nach L.A.. Seine Angewohnheit, Klaviertriolen mit einem Blues-Backbeat zu kombinieren, wurde in New Orleans von Fats Domino aufgegriffen, der daraus ein Haupt-Stilmittel seines Sounds machte.
Littlefield stammt aus El Campo, Texas (wo er am 16. September 1931 geboren wurde), und machte seine ersten 78er für Eddie Henry, den Besitzer von Eddie's Record Shop auf der Dowling Street. Der war von dem Sound so begeistert, dass er das nach ihm benannte Eddie's-Label extra gründete, um Littlefield der Öffentlichkeit vorzustellen, erstmals 1948 mit Little Willie's Boogie. Dann kam Jules Bihari nach Houston und hörte Little Willie im El Dorado Ballroom. Sein erster Hit für Modern 1949, It's Midnight, wurde in Houston aufgenommen, mit dem späteren Saxofonisten von Ray Charles, Donald Wilkerson, in der Band; aber die folgenden Platten von Littlefield entstanden an der Westküste. Dazu gehörte Hit The Road, ein selbst verfasster Jump-Titel (unter den Jules Bihari wieder sein Autorenpseudonym neben Littlefields Namen setzte), der am 11. Dezember 1949 in L.A. aufgenommen wurde. Die höhenlastige, sehr direkte Gitarre spielte vermutlich Chuck Norris.
Willie erreichte zwei weitere R&B-Chartplatzierungen, Farewell und I've Been Lost, bevor er 1952 Modern verließ und zu Federal Records wechselte. Dort spielte er die Originalversion von Kansas City als K.C. Loving ein (die aus irgendeinem Grund die Hitparade komplett verpasste) sowie solch unvergessene Titel wie The Midnight Hour Was Shining und Sitting On The Curbstone. Während er in der Gegend von San Francisco wohnte, tauchte Willie 1957 mit Ruby Ruby auf Don Barksdales Rhythm-Logo auf und verbrachte in den folgenden zwei Jahrzehnten die meiste Zeit damit, die Kundschaft der Dinner-Clubs in San José zu unterhalten. In den 80er-Jahren zog Littlefield in die Niederlande, konnte seine Karriere wieder in Schwung bringen und spielt seitdem weltweit auf namhaften Festivals (darunter 2009 bei der Ponderosa Stomp und beim Chicago Blues Festival).
Bill Dahl
Chicago, Illinois
Bewertungen lesen, schreiben und diskutieren...
mehr
Kundenbewertungen für "It's Midnight (1949-57)"
Bewertung schreiben
Bewertungen werden nach Überprüfung freigeschaltet.
Weitere Artikel von Little Willie Littlefield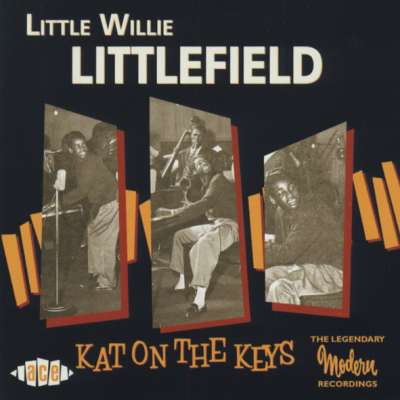 Little Willie Littlefield: Kats On The Keys
Art-Nr.: CDCHD736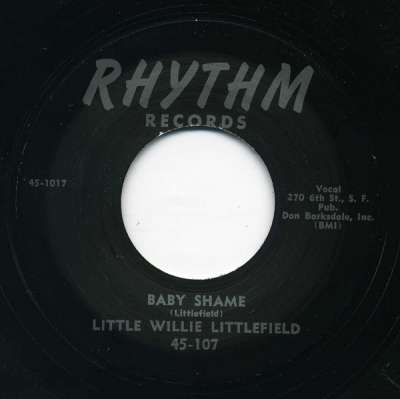 Little Willie Littlefield: Baby Shame - Mistreated Steady Driving R & B
Art-Nr.: REP12039


Sofort versandfertig, Lieferzeit** 1-3 Werktage