Der Artikel wurde erfolgreich hinzugefügt.
Benachrichtigen Sie mich, sobald der Artikel lieferbar ist.
inkl. MwSt. / zzgl. Versandkosten
Artikel derzeit nicht verfügbar, Lieferfristen von bis zu 2-3 Wochen sind zu erwarten. (soweit verfügbar beim Lieferanten - kann schneller gehen, manchmal aber leider auch nicht)
Artikel-Nr.:

CDSNY8535123

Gewicht in Kg.:

0.1
(2016/Sony) 10 tracks.
mehr
Dolly Parton: Pure & Simple (CD)
(2016/Sony) 10 tracks.

Artikeleigenschaften von

Dolly Parton: Pure & Simple (CD)
Albumtitel:

Pure & Simple (CD)

Genre

Country

Artikelart

CD

EAN:

0889853512324

Gewicht in Kg:

0.1
Dolly Parton Geb. 19. 1. 1946 in Locust Ridge - Tennessee Record Labels: Goldband,...
mehr
"Dolly Parton"
Dolly Parton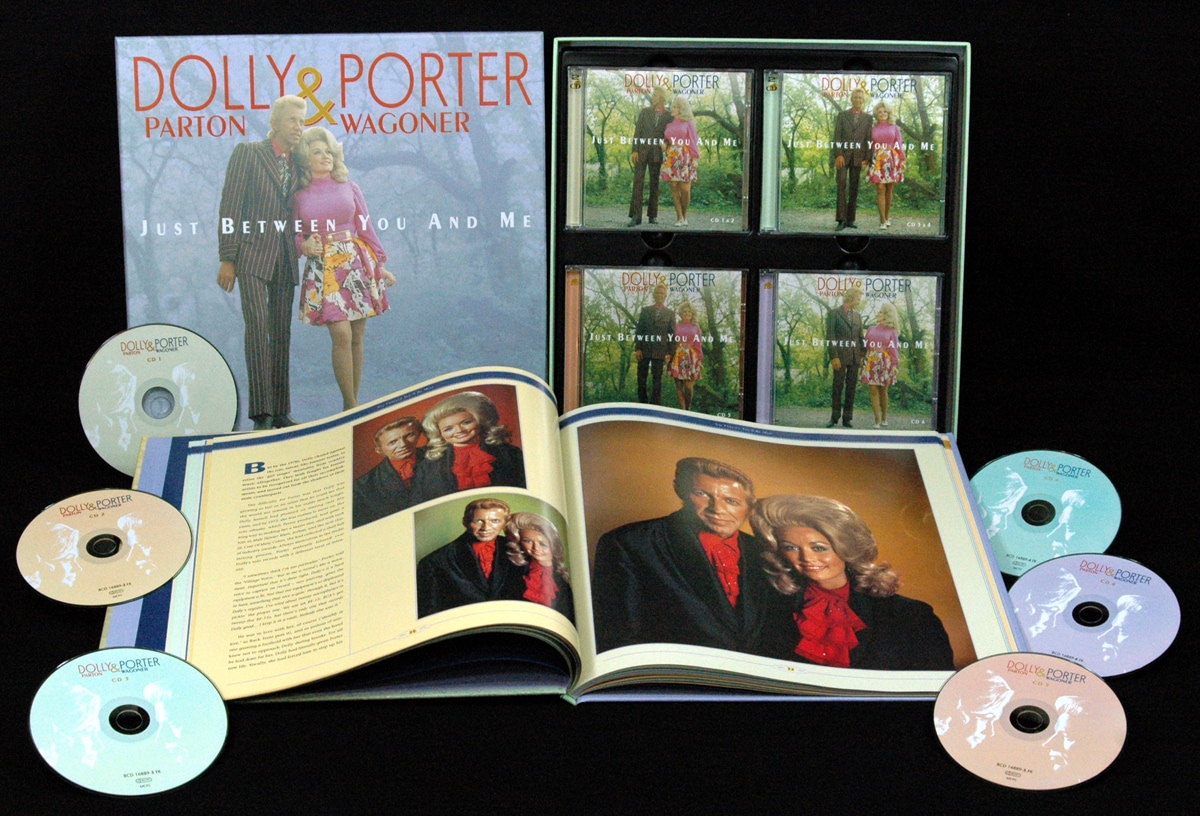 Geb. 19. 1. 1946 in Locust Ridge - Tennessee
Record Labels: Goldband, Mercury, Starday, Monument, RCA, Columbia
Erster Hit: Dumb Blonde (1967)
Erster Top Ten Hit: Mule Skinner Blues (1970)
Erster No. 1 Hit: Joshua (1971)

Dolly Rebecca Parton, als viertes von den zwölf Kindern der Partons geboren, ist zweifellos ein Naturtalent. Im Alter von 13 Jahren spielte sie bereits für ein kleines Label in Louisiana ihre ersten Schallplatten ein, in demselben Jahr trat sie zum ersten Male an der Grand Ole Opry auf, nachdem sie drei Jahre lang bei Radio- und Fernsehstationen getingelt hatte. Schon damals hatte sie ihre eigenen Songs geschrieben, Lieder, die fast alle durch einen außergewöhnlichen literarischen Tiefgang auffielen. Sie behandelten Einzelschicksale, Spannungen in Zweierbeziehungen und Geschichten aus ihrer harten Kindheit. Erinnert sei an den Song "Coat Of Many Colours", eine Reminiszenz an einen Mantel, den ihr ihre Mutter aus bunten Flicken zusammengenäht hatte. 1966 unterschrieb Dolly Parton einen Schallplattenvertrag bei Monument, ein Jahr später folgte der erste Hit. Und noch im gleichen Jahr folgte sie dem Ruf von Porter Wagoner, in dessen Show aufzutreten.

Dolly Parton wurde Porter Wagoner"s Duettpartnerin und ging zur RCA, wo Wagoner schon seit vielen Jahren unter Vertrag stand. Zahlreiche Wagoner - Parton-Duett-L.P.s zeugen von der guten Zusammenarbeit der beiden. Logisch und durchaus folgerichtig bereitete Dolly dann auch ihre Solo-Karriere bei RCA vor. 1970 bereits verbuchte sie ihren ersten Top-Ten-Solo-Hit. Ihre richtige Solo-Karriere begann jedoch erst 1974, nachdem sie sich von Porter Wagoner getrennt hatte. Dolly Parton wurde ein Superstar. Ich bin am besten, wenn ich die alten und einfachen Lieder singe, aber wer es in diesem Business zu etwas bringen will, muss auch Pop machen", sprachs und produzierte ab Ende der 70er Jahre fast nur noch Pop oder Pop-Country. Das brachte ihr zwar gute Kritiken aus dem Poplager ein, doch die großen Hits schaffte sie auch weiterhin meist in den Country - Charts. Dann kam 1980 der Ruf der Filmindustrie. ln dem Kinofilm "Nine To Five" spielte die vollbusige Dolly Parton neben Jane Fonda und Lily Tomlin eine Hauptrolle. Dann folgten weitere erfolgreiche Filmproduktionen, zum Beispiel 1982 "The Best Little Whorehouse in Texas". Das jüngste, beste L.P.-Projekt der Dolly Parton: "Trio", ein Album zusammen mit Emmylou Harris und Linda Ronstadt, veröffentlicht im März 1987. Mit ihrer ersten L.P. für Columbia ist Dolly Parton wieder zur Pop Musik zurückgekehrt."
Bewertungen lesen, schreiben und diskutieren...
mehr
Kundenbewertungen für "Pure & Simple (CD)"
Von:
A. Michael Uhlmann
Am:
04.09.2016
Dolly Parton Still "Rocks"!
Who would have thought! Almost 30 years ago, instead of reviewing Dolly's first album for Columbia titled "RAINBOW" I played Frisbee with it. It didn't matter that I shelled out quite a many Swiss Francs to buy the import, as it was not available yet from the local distributor in Switzerland. That album was simply that bad, Dolly had sold out to mediocrity, I missed songs of meaning and true story-telling. So my propane burner shaped the black vinyl round into a flying disc.

So fast forward to 2016 and I'm glad to say that her latest offering, her 43rd album "PURE & SIMPLE" will make my year end list as one of the best country albums of the year.

No frills, no modern electronica (c)rap fuss; actually the title sums it up: simplicity, no over-production, let the pure songs - everyone of them written by her - speak for themselves and let her vocals shine. Dolly was also at the helm and self-produced "PURE & SIMPLE" with the help of her touring musicians and frequent collaborators Richard Dennison and Tom Rutledge.

The septuagenarian is in fine form, the range is still here and she's still Dolly, sensual and passionate. Married for over 50 years to Carl Dean, a renewal of their vows took place earlier this year, it's only fitting that Dolly releases an album consisting mostly of love songs.


Two of the ten songs are remakes of old Top Ten Country Singles hits Dolly had together with Porter Wagoner "Tomorrow Is Forever" (#9/1970) from "PORTER WAYNE & DOLLY REBECCA" and the title track from her 12th duet album with her early mentor "Say Forever You'll Be Mine" (#5/1975). Latter one is a pure delight, just simply Dolly's voice, a guitar (Rutledge) and a Jimmy Mattingly's fiddle. Other country or roots instrumentation include Mandolin (Mattingly), banjo (Rutledge) and master Paul Franklin on five songs playing wonderful steel guitar.

The opener and title track "Pure & Simple" with its arrangement of mandolin and steel guitar reminds me a bit of the Trio sessions Dolly did together with Emmylou Harris and Linda Ronstadt in 1987. (A remastered 3CD set, with unreleased and alternate versions of these and the 1999 sessions will be available September 9.) Funny to hear Dolly Parton in "Never Not Love You" with its subtle banjo picking, sing: I might not be in fashion, might not be all that smart; Might not be that good lookin', not someone set apart." As she is quoted for a long time, it "takes a lot of money to look that cheap," yes it may, but behind this blonde rags-to-riches Tennessee gal, is a savvy business woman with a huge heart for charities. "Kiss It (And Make It All Better)" is a cool duet with Richard Dennison, as kisses helped heal scratches when we were little kids, they now fix a broken heart.

That's where the album takes a break from love songs and offers two love gone wrong or cheating tunes. "Can't Be That Wrong" references in lyrics only to two old hits, the Peter Yarrow (Peter, Paul & Mary) penned "Torn Between Two Lovers" - a #1-hit for Mary McGregor - and "I Don't Want To Be Right If Lovin' You Is Wrong" written by Homer Banks, Carl Hampton and Raymond Jackson, a hit for Luther Ingram but recorded by everybody from Bobby Blue Bland to Barbara Mandrell. The songwriting is superb and reflects the old dichotomy between sin or temptation and salvation which was always a central theme in traditional country music writing:
"To Hell with Heaven if it means I'll lose you, Anything that feels this right can't be that wrong. It just can't be."
While in "Outside Your Door" the cheating part is only mentioned in one line "Might not be the right thing to do, But I swear it doesn't feel wrong" it deals with the same theme, but has an uptempo almost frolic feel to it and the "sinner" is drawn back again and again to his/her lover.



Age is only a number and when you're in love you can feel like a teenager again, observes Dolly in the fun, groovy romp "I'm Sixteen." And Dolly does take us back to the old "golden" but also cliched days with pop culture references to the almost all by now gone movie drive ins and the disappearing Tastee Freez restaurants; as well as with a line out of the Beach Boys 1964 top ten hit "Fun, Fun, Fun" "till the daddy takes the T-Bird away." The young innocence of having a little hump on the backseat of a car or to go skinny-dipping in the mill pond off the town, just adds up to the fun Dolly is spreading in this little tune. "Head Over High Heels" is probably the most "modern" sounding track and a true barnstormer for love. A lot subtler, but to a certain degree kitschy comes with the closer "Forever Love" and its lush strings.

As a summary - I miss some of Dolly's stronger songwriting and storytelling - "Can't Be That Wrong" and "I'm Sixteen" being the exception. Best tracks include the title track, the remake of "Say Forever You'll Be Mine," while "Head Over High Heels" and "I'm Sixteen" should get some wishful airplay on the radio. Basically it's over a half an hour of good to great country music and will not only delight hardcore Dolly Parton fans.

The album is available in several packages, which may make it hard for a true DP fan to decide which version to buy: there is the regular 10 song album, which is available on the all the usual retailer websites (itunes, amazon). Besides the regular CD, Walmart also offers an exclusive package with two extra tracks "Mama" and "Lovin' You" on "PURE & SIMPLE" and a compilation disc containing 10 of her most popular hits. Home-cooking restaurant Cracker Barrel has it's own special release, besides an extensive booklet the CD comes with two of her biggest hits "Jolene" and "9 To 5" recorded live in the UK at the Glastonbury Festival where she performed in front of over 100'000 people two years ago and consequently sold her previous album "BLUE SMOKE" to platinum honors. By the way Cracker Barrel also has a 12 track compilation CD of Dolly's early material with Porter Wagoner.

★★★★/★★★★★ (4/5)
Originally published at http://countrymusicinthenews.blogspot.com/2016/08/ar-pure-simple-dolly-parton-still-rocks.html
Bewertung schreiben
Bewertungen werden nach Überprüfung freigeschaltet.
Weitere Artikel von Dolly Parton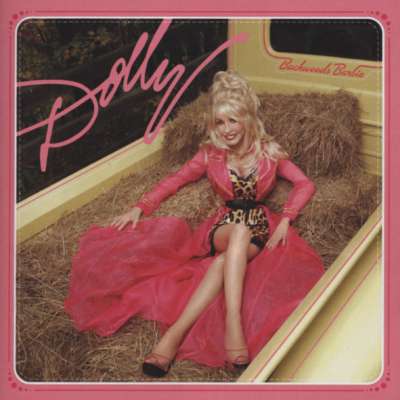 Dolly Parton: Backwoods Barbie (2008) EU Jewelbox
Art-Nr.: CD1774178


Artikel muss bestellt werden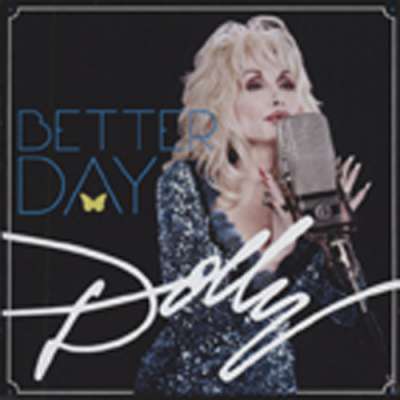 Dolly Parton: Better Day (2011)
Art-Nr.: CD528216


Sofort versandfertig, Lieferzeit** 1-3 Werktage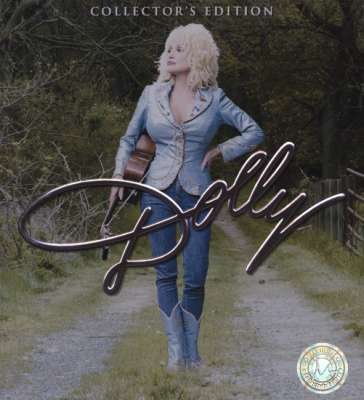 Dolly Parton: Collector's Steelbox Edition (3-CD)
Art-Nr.: CD53612


Artikel muss bestellt werden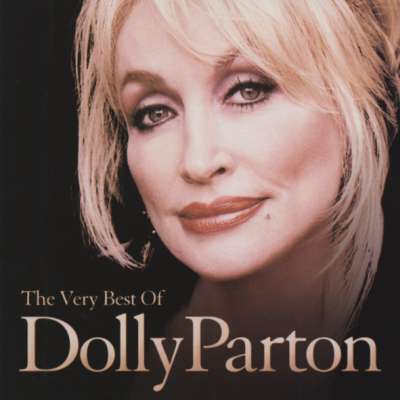 Dolly Parton: The Very Best Of
Art-Nr.: CD60742


Artikel muss bestellt werden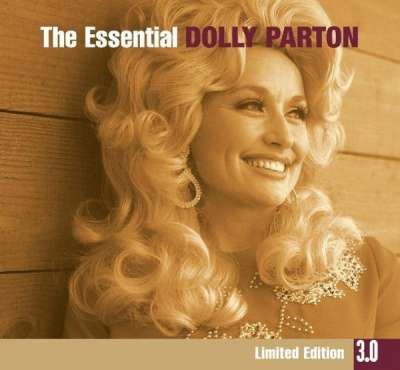 Dolly Parton: The Essential (3-CD) - Limited Edition
Art-Nr.: CD66910


Artikel muss bestellt werden