Der Artikel wurde erfolgreich hinzugefügt.
Dieser Artikel ist gestrichen und kann nicht mehr bestellt werden!
Benachrichtigen Sie mich, sobald der Artikel lieferbar ist.
Artikel-Nr.:

CDP780872

Gewicht in Kg.:

0.53
Cliff Richard: Collection (5-CD Box)
Artikeleigenschaften von

Cliff Richard: Collection (5-CD Box)
Albumtitel:

Collection (5-CD Box)

Artikelart

CD

EAN:

0077779808724

Gewicht in Kg:

0.53
Cliff Richard Geboren am 14. 10. 1940 als Harry Roger Webb im indischen Lucknow. Begann...
mehr
"Cliff Richard"
Cliff Richard
Geboren am 14. 10. 1940 als Harry Roger Webb im indischen Lucknow.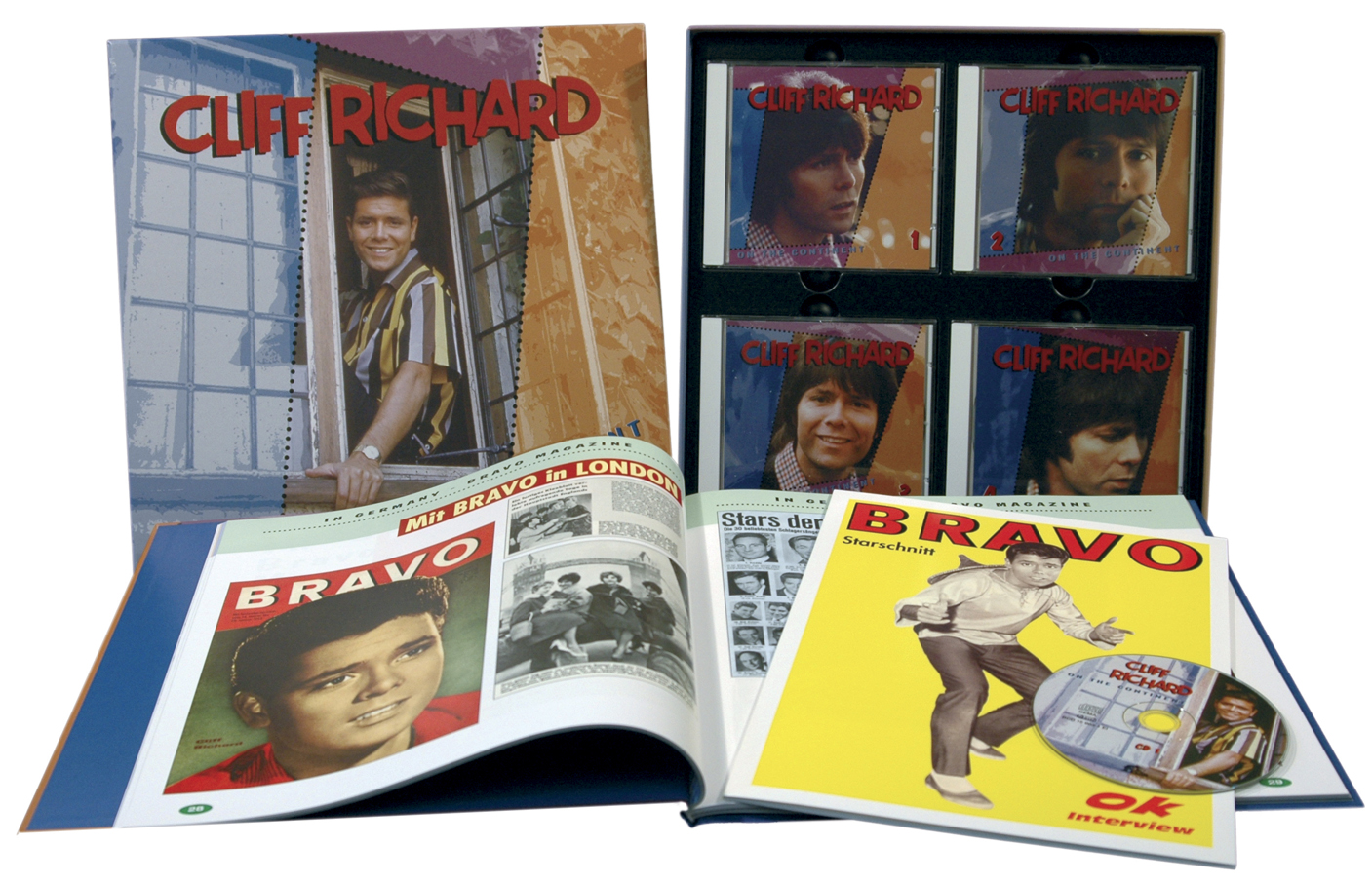 Begann seine Langzeit-Karriere 1957 als Rock'n'Roller mit den englischen Drifters (Ken Payne, Terry Smart, lan Samwell). EMI-Hausproduzent Norrie Paramor wurde aufmerksam, ebenso der TV-Macher Jack Good. 1958 Umbenennung der Band in The Shadows, jetzt mit Hank Marvin und Bruce Welch. Ab 1959 gab es kein Halten mehr: Cliff Richard im Fernsehen, Richard als UK-Filmstar (in "Serious Charge' - "Die Schamlosen', 1959, 'Summer Holiday' - 'Holiday für dich und mich', 1962, - 'Finders Keepers' - 'Hilfe, die Bombe ist weg', 1967), Cliff Richard auf Seite 1 der einschlägigen Musikzeitschriften - England hatte seinen verspäteten Elvis (wie schief dieses Bild auch immer gewesen sein mochte).
Cliff Richard setzte sich stets durch, egal, welcher musikalische Trend gerade angesagt war. Brachte zwischen 1958 und 2003 unglaubliche 121 Singles in die UK-Charts- davon schafften es 12 auf Rang 1 (seine schlechteste Platzierung war, nach 25 Jahren, Position 64 mit 'Drifting' 1983). Dazu kamen noch Hit-Erfolge in Duetten mit Sarah Brightman, The Young Ones, Van Morrison, Olivia Newton-John, Sheila Walsh, Elton John und Phil Everly. Richard nahm zweimal für England am Grand Prix Eurovision teil: 1968 kam 'Congratulations' auf Platz 2, "Power To All Our Friends' erreichte fünf Jahre später Rang 3.
Im Juni 1995 erhielt er den königlichen Ritterschlag. In den USA tat sich Sir Cliff viel schwerer: 'nur' 16 Hits bis 1990, erst 1976 schaffte er mit "Devil Woman' den Einstieg in die Top 10. Er nahm Platten in spanischer, italienischer, französischer und deutscher Sprache auf. Von seinen insgesamt 20 deutsch besungenen Singles kamen 16 Titel in die hiesige Hitparade- bestplatziert: 'Rote Lippen soll man küssen' (1963) und 'Das ist die Frage aller Fragen' (1964, beide Platz 1). Alle diese Tracks wurden in England eingespielt bzw. übersungen (EMI Studios - Abbey Road und Morgan Studios).
Aus dem Bear Family Buch - 1000 Nadelstiche von Bernd Matheja - BFB10025 -
Bewertungen lesen, schreiben und diskutieren...
mehr
Kundenbewertungen für "Collection (5-CD Box)"
Bewertung schreiben
Bewertungen werden nach Überprüfung freigeschaltet.
Weitere Artikel von Cliff Richard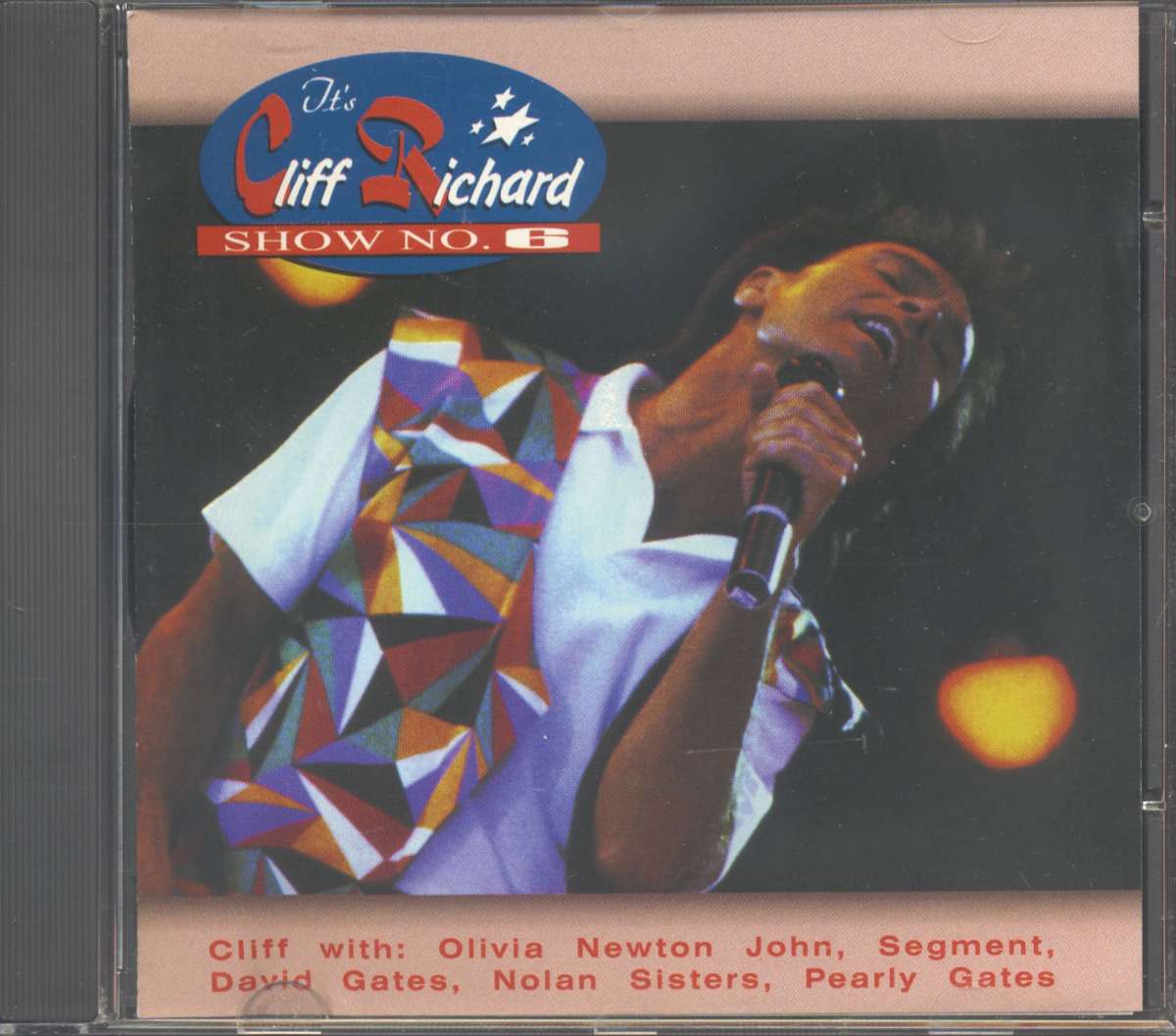 Cliff Richard: It's Cliff Richard - Show No.6 (CD)
Art-Nr.: CDQM92874


Sofort versandfertig, Lieferzeit** 1-3 Werktage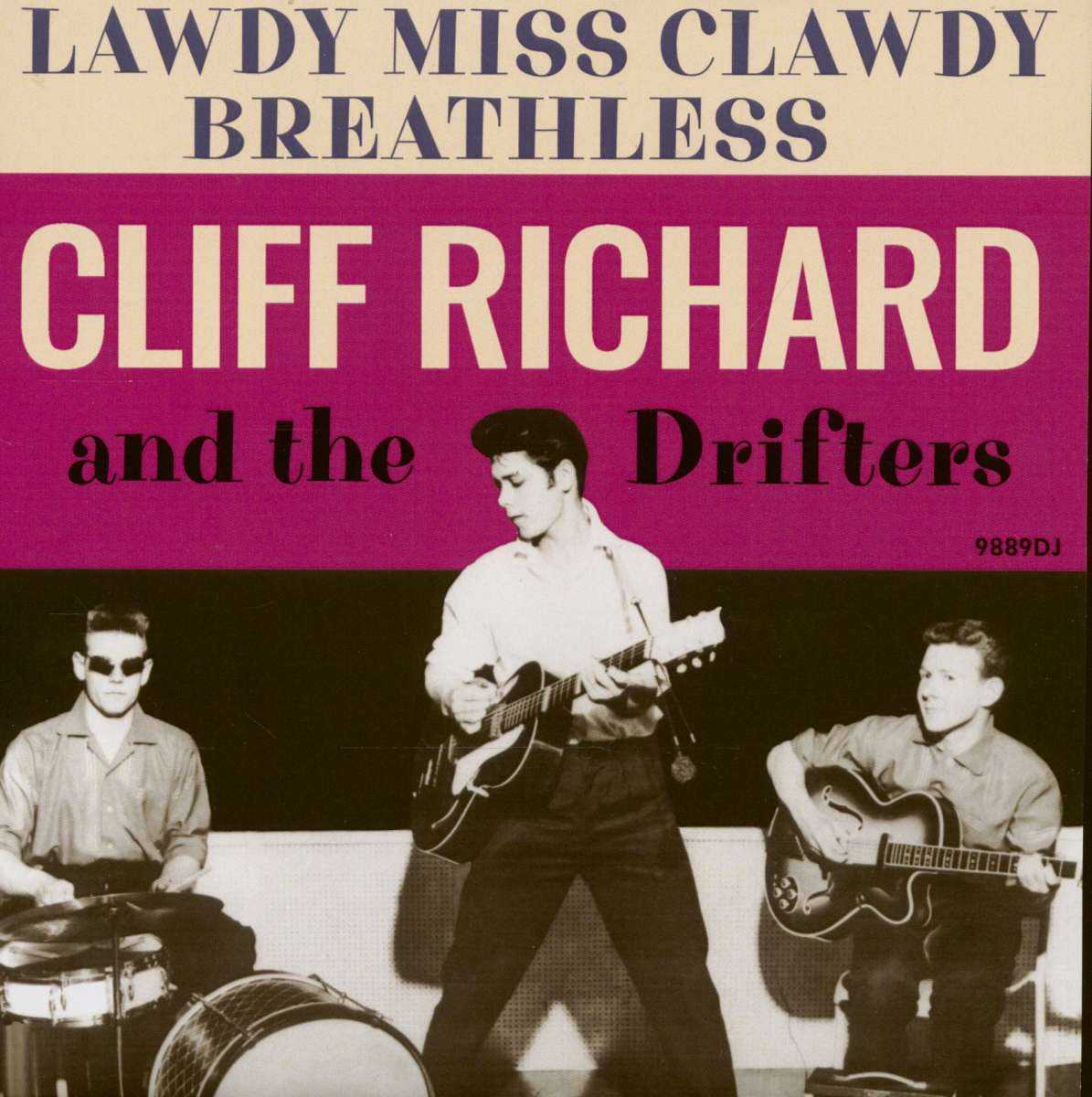 Cliff Richard & The Drifters: Lawdy Miss Clawdy - Breathless (7inch, 45rpm,...
Art-Nr.: 459889DJ


Sofort versandfertig, Lieferzeit** 1-3 Werktage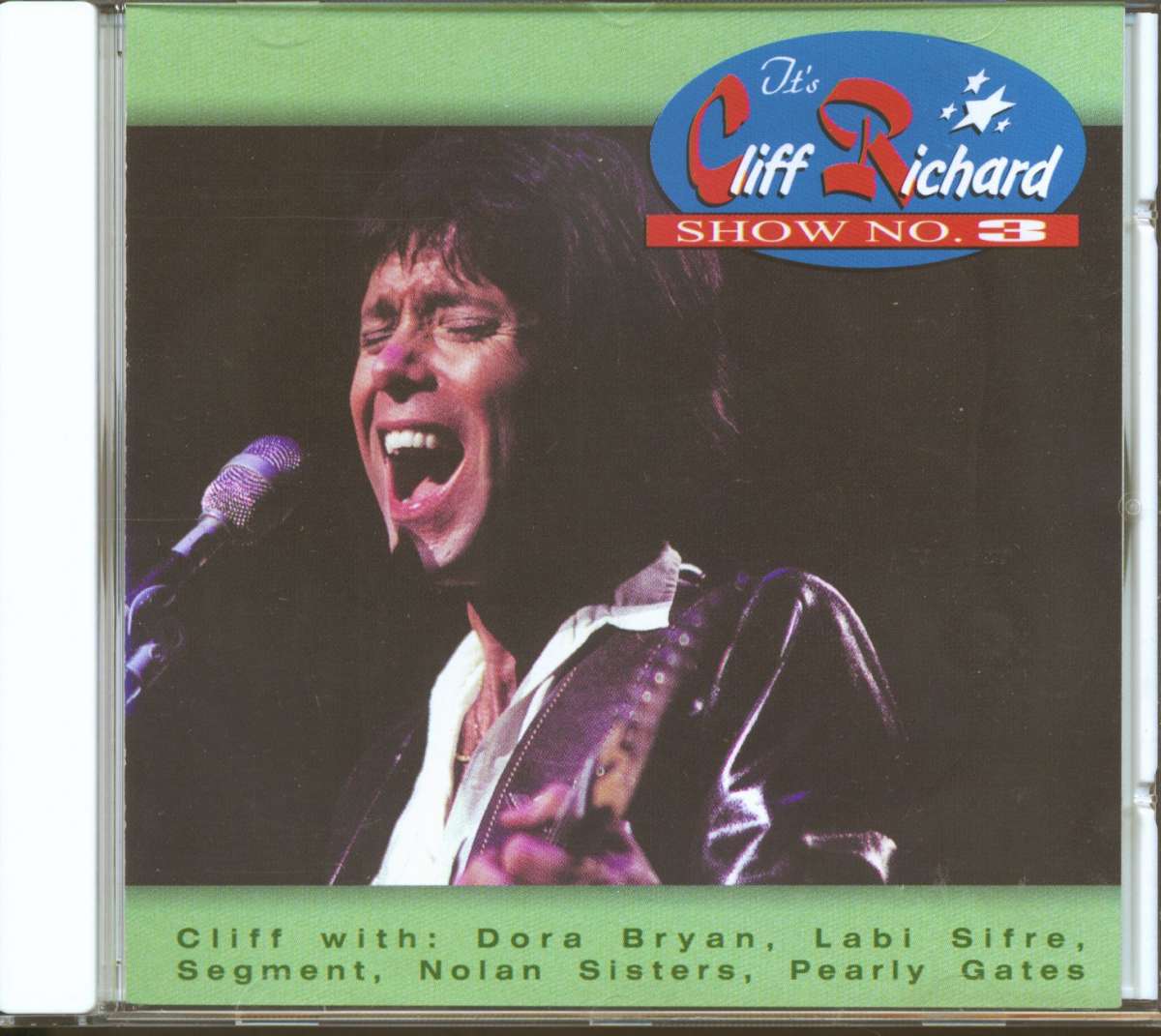 Cliff Richard: It's Cliff Richard - Show No.3 (CD)
Art-Nr.: CDQM90774


Sofort versandfertig, Lieferzeit** 1-3 Werktage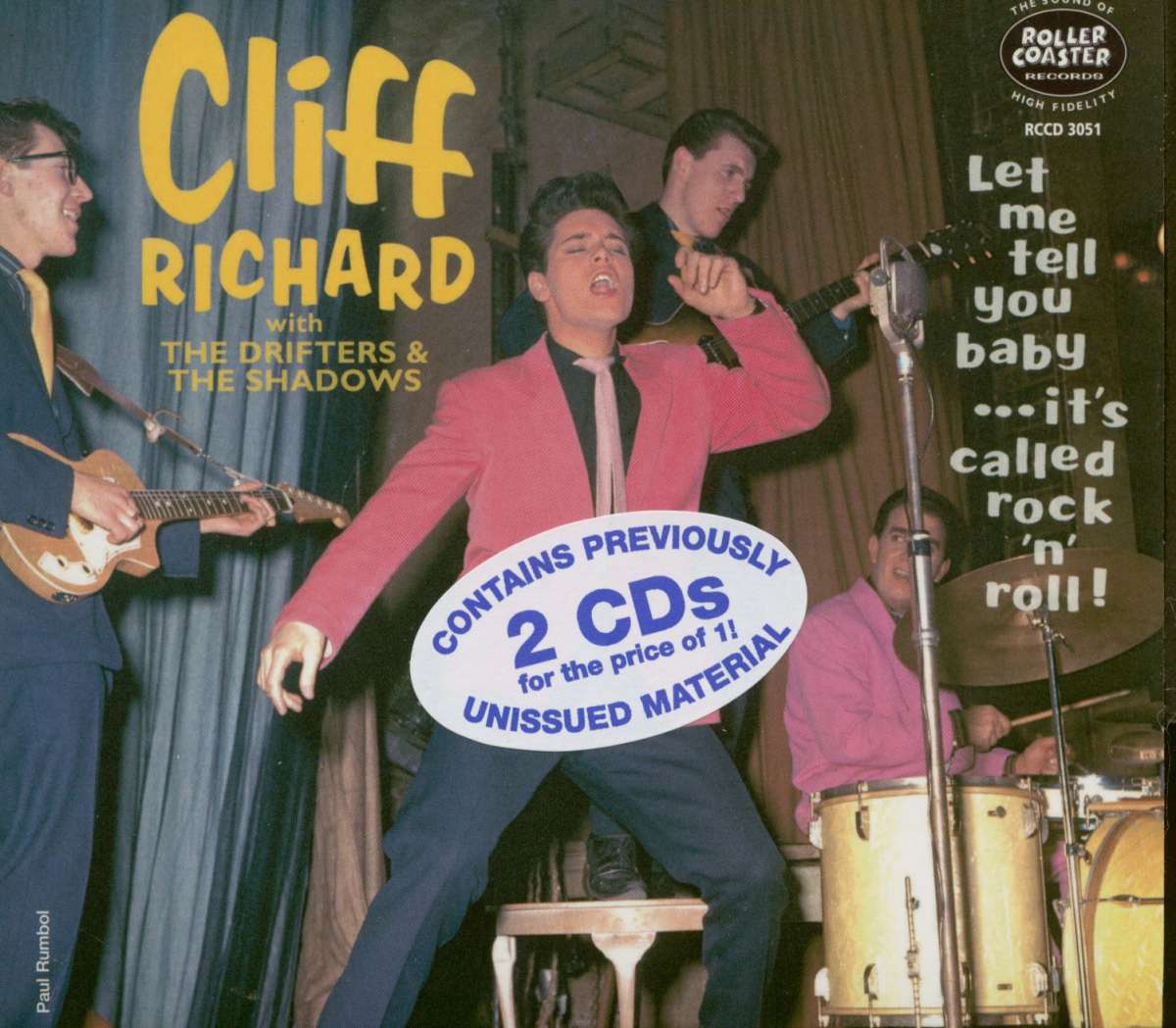 Cliff Richard: Let Me Tell You Baby, It's Called R&R (2-CD)
Art-Nr.: CDROLL3051


Artikel muss bestellt werden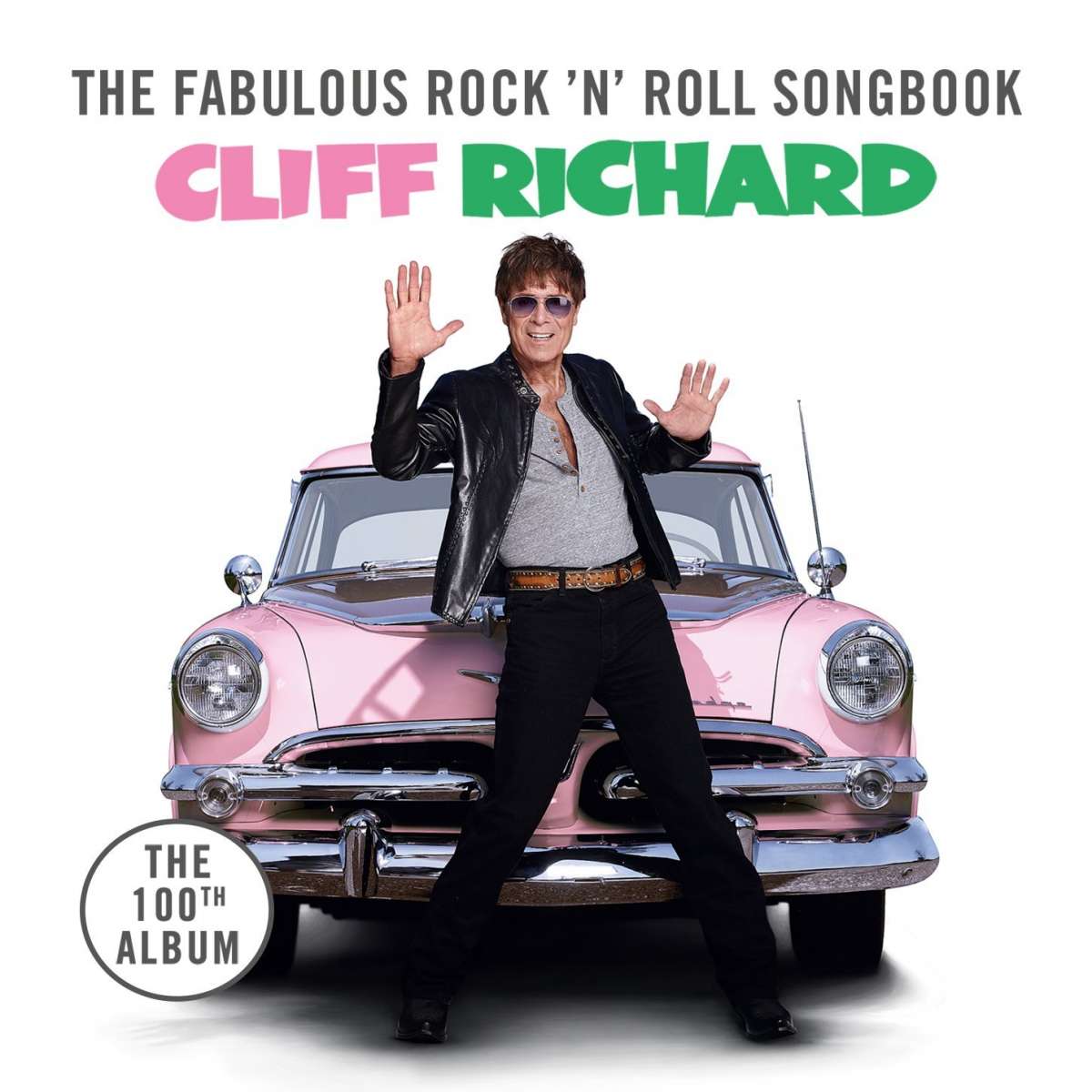 Cliff Richard: The Fabulous Rock & Roll Songbook
Art-Nr.: CDRN11870


Artikel muss bestellt werden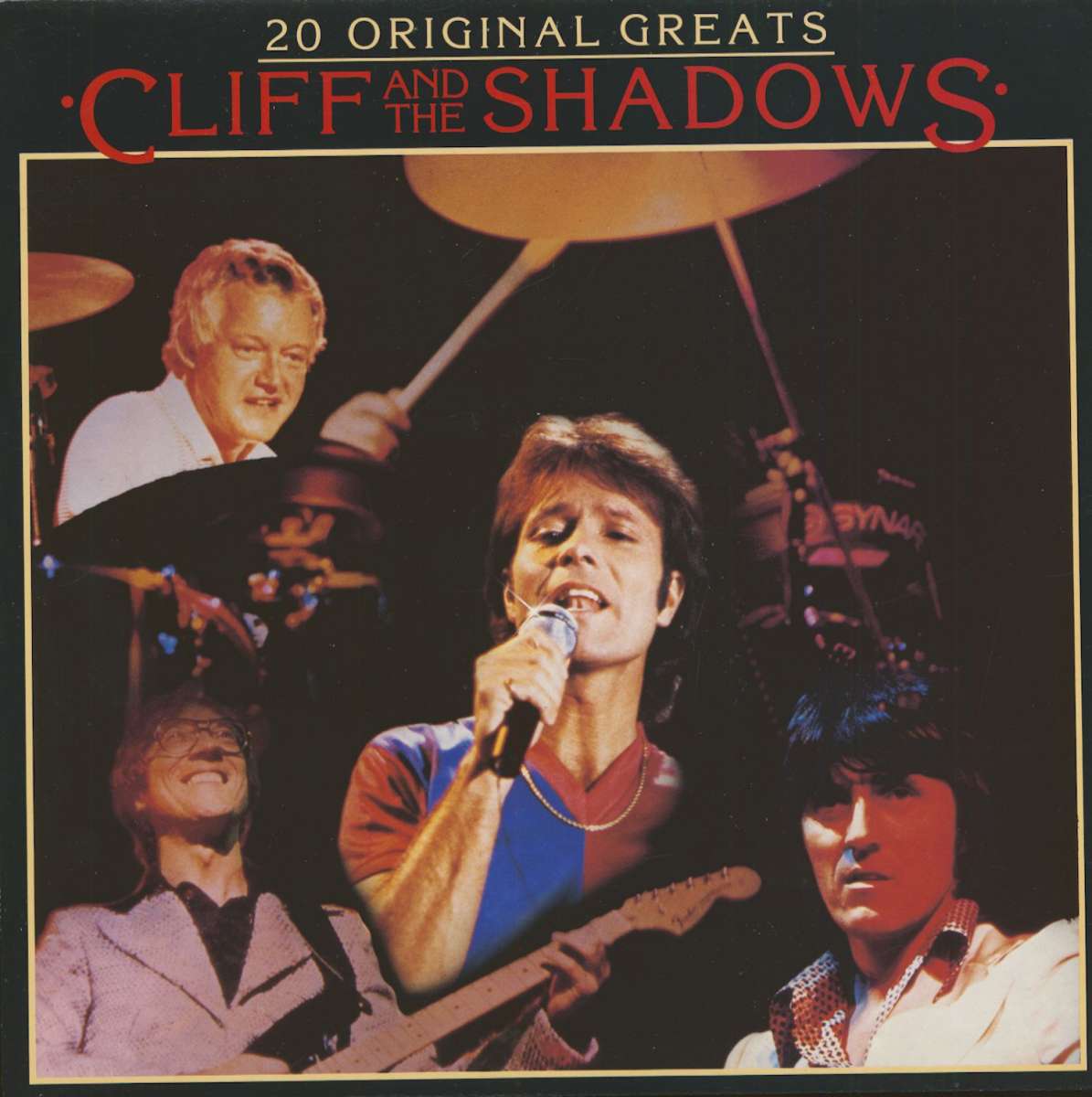 Cliff Richard & The Shadows: Cliff And The Shadows - 20 Original Greats (LP)
Art-Nr.: LPCRS1


Sofort versandfertig, Lieferzeit** 1-3 Werktage