Der Artikel wurde erfolgreich hinzugefügt.
Benachrichtigen Sie mich, sobald der Artikel lieferbar ist.
inkl. MwSt. / zzgl. Versandkosten - Abhängig vom Lieferland kann die MwSt. an der Kasse variieren.
Artikel derzeit nicht verfügbar, Lieferfristen von bis zu 2-3 Wochen sind zu erwarten. (soweit verfügbar beim Lieferanten - kann schneller gehen, manchmal aber leider auch nicht)
Artikel-Nr.:

CDEA90126

Gewicht in Kg.:

0.107
Sammy Salvo: The Sammy Salvo Story (CD)
(Eagle) 30 tracks
Artikeleigenschaften von

Sammy Salvo: The Sammy Salvo Story (CD)
Albumtitel:

The Sammy Salvo Story (CD)

Genre

Rock'n'Roll

Artikelart

CD

EAN:

4017739901269

Gewicht in Kg:

0.107
Sammy Salvo Oh Julie Sammy Salvo Oh Julie (Noel Ball-Kenneth R. Moffet) 47-7097;...
mehr
"Sammy Salvo"
Sammy Salvo
Oh Julie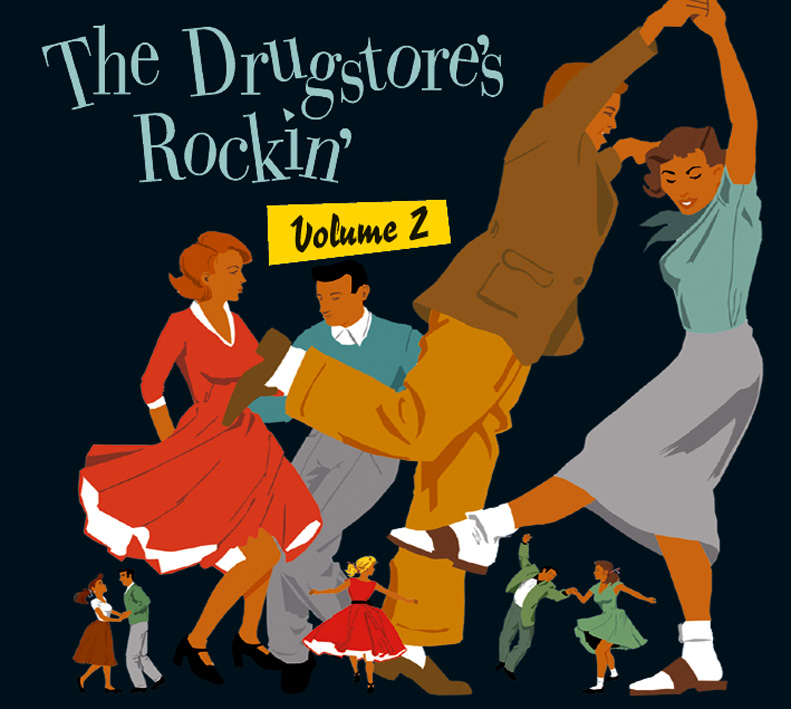 Sammy Salvo
Oh Julie
(Noel Ball-Kenneth R. Moffet)
47-7097; master: H2WB 7308
recorded November 1, 1957 (13:00-17:00) RCA Victor Studio, Methodist Television Radio & Film Commission, 1525 McGavock Street, Nashville, Tennessee; Producer: Chester B. Atkins with Sammy Salvo (Anselmo): vocal; with Chester B. 'Chet' Atkins: electric guitar/leader; Walter L. 'Hank' 'Sugarfoot' Garland: electric guitar; Bob L. Moore: bass; Murray M. 'Buddy' Harman jr: drums; Floyd Cramer: piano; Elbert Raymond 'Dutch' McMillin: saxophone; Dorothy Ann Dillard, Mildred 'Millie' Kirkham, Louis Dean Nunley, William Guilford Wright, jr: vocal chorus
The Salvatores arrived in Birmingham, Alabama from Sicily in 1920. Thirteen years later, their son, Anselmo, was born. He grew up listening to the great Italian tenors like Gigli and Caruso, and didn't hear country music until he went to college in Mississippi. In 1954, Anselmo entered the Army, but tore his leg cartilage and was sent to cooking school. An Army buddy taught him the guitar and they began playing around the base. Back home in '56, Anselmo decided to try for a career in music. He and his brother made one single for their own Mark V Records (Anselmo now dubbing himself Sammy Salvo).
A Birmingham area musician, Curly Fagan, who had played with Chet Atkins, phoned Chet and told him that he needed to sign Sammy. Birmingham deejay Joe Rumore added his support, and Chet apparently checked the sales figures of the Mark V record (which was pressed by RCA), and decided that Sammy indeed belonged on the label. Sammy says that Nashville deejay Noel Ball played him a tape of the Crescendos' Oh Julie before it was released, which is born out by the fact that Sammy recorded it two months before the Crescendos' version charted. Ball was the producer/co-writer of the Crescendos' record, and told Chet to get Sammy's version out as soon as possible. Maybe RCA dragged their feet because Sammy's Oh Julie charted (reaching #23), but was eclipsed by the Crescendos. After RCA, Sammy was on Dot, Imperial, and Hickory (where he got a fine Roy Orbison song, Night). He still lives in Birmingham.
- Colin Escott -
Various - The Drugstore's Rockin'
Vol.2, The Drugstore's Rockin' (CD)

Read more at: https://www.bear-family.de/various-the-drugstore-s-rockin-vol.2-the-drugstore-s-rockin-cd.html
Copyright © Bear Family Records
Bewertungen lesen, schreiben und diskutieren...
mehr
Kundenbewertungen für "The Sammy Salvo Story (CD)"
Bewertung schreiben
Bewertungen werden nach Überprüfung freigeschaltet.
Weitere Artikel von Sammy Salvo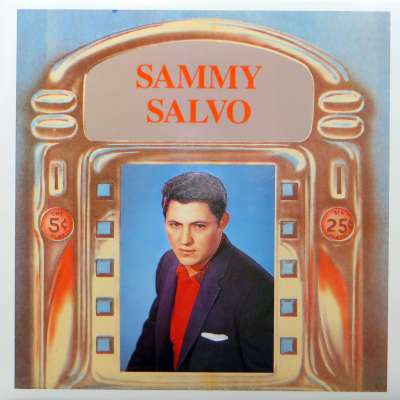 Sammy Salvo: Here I Go Again
Art-Nr.: LPEA309010


Sofort versandfertig, Lieferzeit** 1-3 Werktage