Der Artikel wurde erfolgreich hinzugefügt.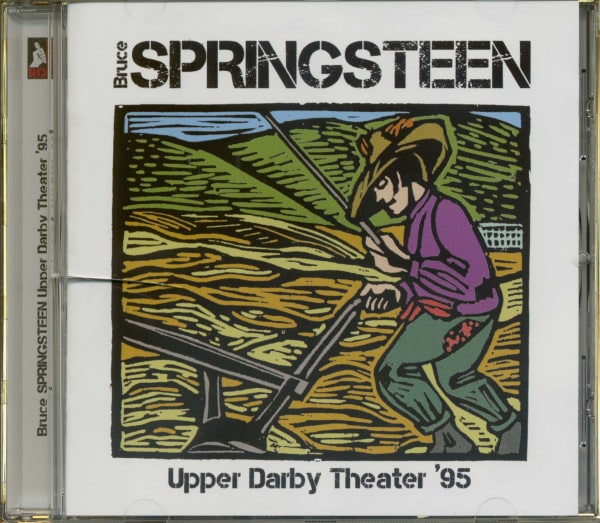 inkl. MwSt. / zzgl. Versandkosten - Abhängig vom Lieferland kann die MwSt. an der Kasse variieren.
Sofort versandfertig, Lieferzeit** 1-3 Werktage
Artikel-Nr.:

CDRV2045

Gewicht in Kg.:

0.11
(Rox Vox) 17 Tracks, In 1995 hatte Bruce Springsteen einen international #1 mit seinem Greatest...
mehr
Bruce Springsteen: Upper Darby Theater '95 (CD)
(Rox Vox) 17 Tracks,
In 1995 hatte
Bruce Springsteen
einen international #1 mit seinem Greatest Hits Album. Anstatt zu kapitalisieren mit einer Full-Band-Tournee, sein nächstes Projekt war The Ghost Of Tom Joad, ein Teilweise Rückkehr zum Starkness seines Albums von 1982 in Nebraska, das die mit den Enteigneten in der amerikanischen Gesellschaft.
Die Solo-Tournee, bei der er sowohl das Material des Albums als auch die ältere Klassiker, in einem düsteren, stripped-back Stil. Diese großartige wurde auf der Columbia Records Radio Hour aufgenommen. im CBS Radio Network kurz nach der Veröffentlichung des Albums. Diese Performance wurde auf WCBS-FM ausgestrahlt und wird hier präsentiert mit Hintergrundinformationen und Bilder. Vielleicht war es ein Geist, der uns inspirierte. The Ghost of Tom Joad, Bruce Springsteens Ersatz- und Spukalbum bevölkert von glücklosen Seelen, die durch ausgetrocknete Wüsten wandern. 'Ich hörte einen Stimme', sagt Springsteen hinter der Bühne im Wiltern Theater, Los Angeles - die erste formale
Station
seiner ersten Solo-Akustik-Tournee. 'Und ich folgte diese Stimme.' Seine Muse erwähnte keine fieberhaften Verkäufe oder hohe Charts. oder die Art von mitreißenden Hymnen auf Bruce Springsteen vom Februar. Greatest Hits,
ein feierlicher Überblick gesüßt durch neue Songs mit der E Street Band.
'I wollte sich nicht von den Regeln aufhalten lassen. müssen eine Single und ein Video haben', sagt er. 'Ich wollte meine Freiheit. Ich habe genoss es, mehr Mainstream-Platten zu machen, aber das ist nicht, wo ich jetzt bin. Diese Musik bedeutet mir sehr viel. Ich spüre einen ungeheuren Sinn für Sinn und Zweck, die die ich seit zehn Jahren nicht mehr gespürt habe.' während der profitablen Born In The U.S.A. Spritztour von 1984, mag ungewohnt sein. zu Springsteens gedämpftem Ton und spartanischer Show. Auch nicht neu. Er erforschte dunkle Themen im akustischen Nebraska von 1982 und in den frühen 70ern. ohne Bands an den Hot Spots von Greenwich Village wie dem Gaslight und Max'
Kansas
City
. Immerhin hat der Columbia-Talentsucher
John Hammond
signierte Springsteen 1972 als Solo-Akustik-Folkie. 'Etwa 25 Jahre die Straße runter, schließt sich der Kreis', sagt Springsteen. 'Ich bin immer Ich wollte zurück zu dem hier. Solo-Tourneen sind befreiender als Begrenzung. Es ist ein abenteuerlicher Abend für mich. Ich kann wirklich die wie ich gerne singe, was ich seit Jahren nicht mehr ganz gemacht habe, denn Ich schreie normalerweise über die Band.'
Joad markiert einen Umweg vom die introspektiven Themen über den Tunnel der Liebe von 1987 und den Zwilling von 1992. Lucky Town und Human Touch. Und merkwürdigerweise kommt der Solo-Vorstoß von von seinem kurzen Wiedersehen mit seinen Kumpels in der E Street. 'Die Band ist immer ein gewisses Gemeinschaftsgefühl symbolisiert', sagt er und stellt fest, dass er unentschieden über die zukünftige Zusammenarbeit mit der Gruppe. 'Mit ihnen in der Nähe, Ich tendiere dazu, aus Mangel an einem besseren Wort nach außen zu schreiben. Ich habe tatsächlich The Ghost Of Tom Joad als Band-Song zur Zeit der Greatest Hits. A Rockversion.' (Zufälligerweise ist die lärmende Born In The U.S.A. Single wurde ursprünglich für Nebraska geschrieben. Seine ursprüngliche Trostlosigkeit wird wiederhergestellt in die aktuelle Show.)
Mehr von Joad ist im Südwesten angesiedelt. Wüste. Sinaloa Cowboys, ein Lied über zwei ehrgeizige mexikanische Brüder. und dann in den Drogenhandel hinabsteigen, wuchs aus dem von einem Gespräch, das Springsteen mit einem Mann hatte, den er auf einer seiner häufigen Motorradreisen nach Arizona. 'Ich war mit meinen Kumpels in den Four Corners. Stadt letztes Jahr', erinnert er sich. 'Wir blieben in Motels, spielten Karten, tranken einen Schluck wenig. Die Leute dort haben mich nicht wirklich erkannt. Dieser Typ hat mir gesagt, dass seine Bruder starb bei einem Motorradunfall. Irgendwas über den Tonfall seiner schlug mich die Stimme. Ich dachte:'Zwei Brüder. Ja.' Das Lied kam gerade. aus. Sobald ich mich in dieser Geographie wiederfand, blieb ich dort. Es ist ein faszinierender Ort, gefüllt mit ungeheurer Spannung, viel grauer Moral. Kulturen und interessanten Menschen - Verstecken und Laufen und suchen und versuchen, alles in Ordnung zu bringen. Ich wollte das Gefühl haben. in den Akten.'
load wurde auch von John Ford's The
Grapes
geprägt. von Wrath Film, Jim Thompsons Noir-Romanen und Zeitungsartikeln über Grenzfragen. Die neuen Protagonisten 'fühlten sich wie eine Erweiterung der Zeichen .
Artikeleigenschaften von

Bruce Springsteen: Upper Darby Theater '95 (CD)
Albumtitel:

Upper Darby Theater '95 (CD)

Genre

Rock

Artikelart

CD

EAN:

5292317204522

Gewicht in Kg:

0.11
Bruce Springsteen Galveston Bay Bruce Springsteen For most music fans Bruce...
mehr
"Bruce Springsteen"
Bruce Springsteen
Galveston Bay
Bruce Springsteen
For most music fans Bruce Springsteen, born in Freehold, New Jersey on September 23, 1949 needs no introduction. His fan base began building in 1973 when his first album, 'Greetings From Asbury Park, N.J.' was released. A year later, music critic Jon Landau wrote, "I saw rock and roll's future, and its name is Bruce Springsteen." With 1975's 'Born To Run' album Springsteen achieved commercial as well as critical success. The LP would spend two years among the Top 200, rise to #3 and sell more than three million copies. To cap off '75, Springsteen appeared on the covers of both 'Time' and 'Newsweek' the week of October 27.
From his early albums on, Springsteen has focused his themes on working-class people and issues. Thus Vietnam, its soldiers and its veterans, have shown up in a number of his songs. Examples include not only the single Born In The U.S.A. (mistakenly embraced by President Ronald Reagan as a patriotic anthem) but also lesser-known album tracks such as Lost In The Flood, Youngstown, Brothers Under The Bridge and Shut Out The Light.
Galveston Bay from 'The Ghost Of Tom Joad' is another album track that received limited airplay. It is the story of a Vietnamese soldier "who fought side by side with the Americans," flees the country when Saigon fell and eventually brings his family to Texas. There he buys a shrimp boat and begins a new life on the bay. The song's lyrics address tensions between Vietnamese refugees and local fishermen in the larger context of anti-immigrant sentiment: "America for Americans." In the conflict that follows people die. Ultimately, however, there is reconciliation with the present in Galveston and perhaps with the past, the Vietnam War itself.
Various - History Next Stop Is Vietnam 1961-2008 (13-CD)
Read more at: https://www.bear-family.com/various-history-next-stop-is-vietnam-1961-2008-13-cd.html
Copyright © Bear Family Records
Bewertungen lesen, schreiben und diskutieren...
mehr
Kundenbewertungen für "Upper Darby Theater '95 (CD)"
Bewertung schreiben
Bewertungen werden nach Überprüfung freigeschaltet.
Weitere Artikel von Bruce Springsteen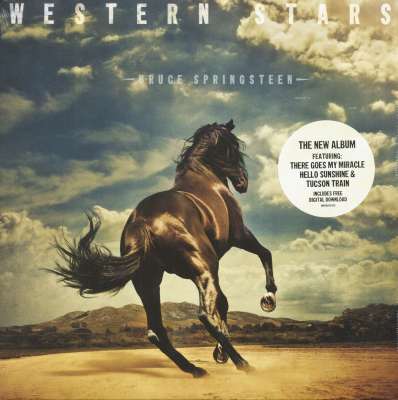 Bruce Springsteen: Western Stars (2-LP)
Art-Nr.: LP75112


nur noch 1 verfügbar
Sofort versandfertig, Lieferzeit** 1-3 Werktage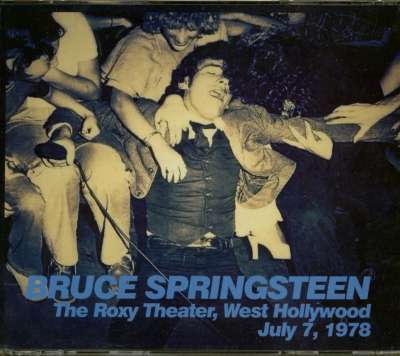 Bruce Springsteen: The Roxy Theater, West Hollywood July 7, 1978...
Art-Nr.: CDRV1001


Sofort versandfertig, Lieferzeit** 1-3 Werktage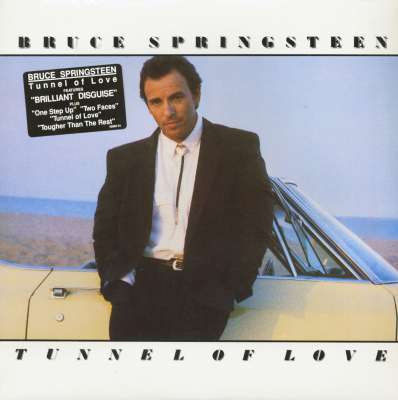 Bruce Springsteen: Tunnel Of Love (LP)
Art-Nr.: LPOC40999


Artikel muss bestellt werden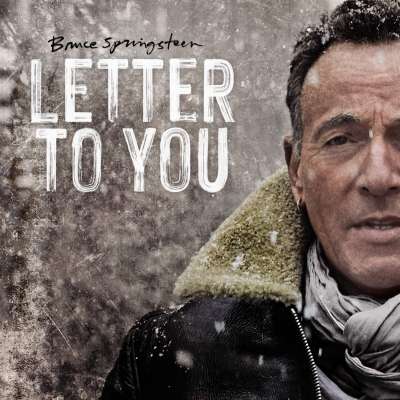 Bruce Springsteen: Letter To You (CD)
Art-Nr.: CDCOL981158


nur noch 1 verfügbar
Sofort versandfertig, Lieferzeit** 1-3 Werktage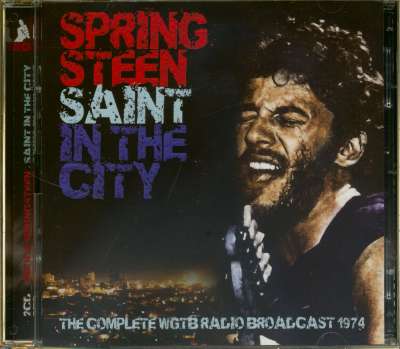 Bruce Springsteen: Saint In The City - The Complete WGTB Radio...
Art-Nr.: CDRV1023


Sofort versandfertig, Lieferzeit** 1-3 Werktage