Der Artikel wurde erfolgreich hinzugefügt.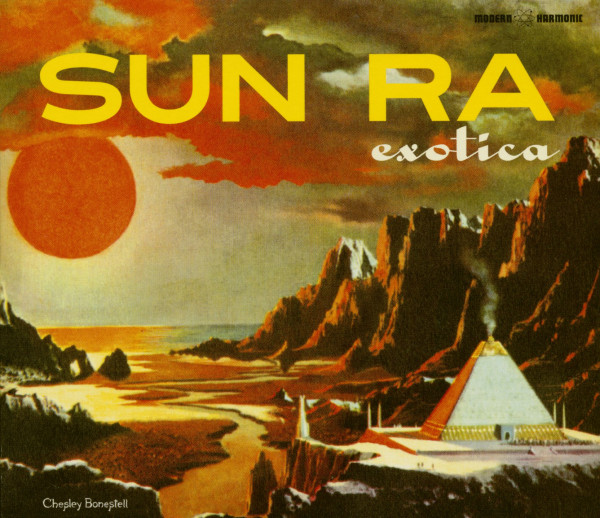 Benachrichtigen Sie mich, sobald der Artikel lieferbar ist.
inkl. MwSt. / zzgl. Versandkosten - Abhängig vom Lieferland kann die MwSt. an der Kasse variieren.
Artikel derzeit nicht verfügbar, Lieferfristen von bis zu 2-3 Wochen sind zu erwarten. (soweit verfügbar beim Lieferanten - kann schneller gehen, manchmal aber leider auch nicht)
Artikel-Nr.:

CDMH012

Gewicht in Kg.:

0.1
(2017/Modern Harmonic) 25 tracks Sensuous dreamscapes to transport the listener to the lush...
mehr
Sun Ra & His Arkestra: Exotica (2-CD)
(2017/Modern Harmonic) 25 tracks
Sensuous dreamscapes to transport the listener to the lush tropical environs of the outer reaches of the omniverse. Your choice of three colorful inter-stellar saucers or two compact saucers of "Exotic-Ra" bringing you to a lush cocktail party where space is the place. All packaged in a beautiful Chesley Bonestell adorned gatefold package with two sets of extensive notes!
Sun Ra
. Exotica. Incongruous? Listening to the 25 tracks herein will showcase that Sun Ra was, indeed, an Exoticat of sorts, albeit in his own unique way, of course. That Sun Ra hasn't been celebrated in Exotica circles is understandable. Though many collectors are fans of both, at cocktail soirées Ra has never seemed to make the cut. This album aims to change that! While Sun Ra never made an "Exotica record," such tracks are mixed in his LPs alongside idiosyncratic space jazz, post-bop, electronic freakouts, and his other sonic experiments. Never an easy categorical fit, anyone who says "File Under: Jazz" doesn't understand the stylistic breadth of Sun Ra's recorded legacy. It's a rhapsodic pandemonium of Afro-centric rhythms, Latin beats, ostinato grooves, and unissued tunes!
Third Man Pressing colored vinyl (each a different color) in a sturdy high gloss package with an unearthed Ra photo and a stunning cover by the "father of modern space art!" Includes two sets extensive liners written by Irwin Chusid and Brother Cleve (of Combustible Edison)! 3-LP and 2-CD set of Irwin Chusid currated Ra for the cocktail-jetpack –jetset!
Artikeleigenschaften von

Sun Ra & His Arkestra: Exotica (2-CD)
Albumtitel:

Exotica (2-CD)

Genre

Jazz

Preiscode

VC11

Artikelart

CD

EAN:

0090771801227

Gewicht in Kg:

0.1
Sun Ra Sun Ra war ein US-amerikanischer experimenteller und avantgardistischer...
mehr
"Sun Ra & His Arkestra"
Sun Ra
Sun Ra war ein US-amerikanischer experimenteller und avantgardistischer Jazzkomponist und Musiker (Piano, Orgel, Keyboard), Poet und Philosoph. Er kam am 22. Mai 1914 als Herman 'Sonny' Blount in Birmingham, Alabama, zur Welt und starb am 30. Mai 1993 in seinem Geburtsort.
Mythos
Sun Ra galt schon zu Lebzeiten als Mythos und bis heute als einer der abgefahrensten Jazzmusiker dieser Welt (oder des Orbit?). Durch seinen ganz eigenen Stil und seine innovativen Ideen polarisierte er die Kritiker und das Publikum. Für die einen war er der geniale Innovator, für die anderen ein Scharlatan. Unbestritten ist jedoch, dass Sun Ra einer der Wegbereiter des Free Jazz ist.
Arkestra
Seine bizarren astrologischen Predigten und Philosophien machten ihn ebenso berühmt, wie seine musikalischen Kompositionen und Darbietungen. 1952 legte er seinen Geburtsnamen ab und nahm den Namen Sun Ra an (Ra ist der Name des antiken ägyptischen Sonnengotts) und leitete ein Orchester mit ständig wechselnder Besetzung, das berühmte Arkestra. Die bemerkenswertesten Mitglieder des Arkestra waren die Saxophonisten John Gilmore, der wiederum John Coltrane stark beeinflusste, und Marshall Allen, der das Arkestra bis heute leitet. Das Wort Arkestra entwickelte Sun Ra als Verbindung von Arche zu Orchester.
Cosmic Jazz
In den 1950er Jahren entwickelte sich Sun Ras Musik zunächst aus dem Swing, mit dem er in den 1940er Jahren seine Karriere begann und 'erfand' sich selbst neu, indem er den Hype um Science Fiction nutzte, sich Weltraumthemen widmete und seinen neuen Klängen das Etikett 'Cosmic Jazz' gab. Musikkritikern und Jazzhistorikern zufolge wurden einige seiner besten Werke in dieser Periode geschaffen. Bemerkenswerte Sun-Ra-Alben der 1950er Jahre sind unter vielen anderen Super-Sonic Jazz, Sun Ra Visits Planet Earth, Interstellar Low Ways, Angels And Demons At Play, We Travel The Spaceways und Jazz in Silhouette.
Saturn
So begann der Exzentriker bereits in den 1950er Jahren sonderbare Kostüme und Kopfschmuck in ägyptischem Stil zu tragen. Er behauptete, er stamme vom Planeten Saturn und entwickelte eine Kunstfigur aus lyrischer Dichtung und 'kosmischen' Philosophien, die Frieden und Bewusstsein predigte. Anders als viele schwarze Musiker seiner Generation, sprach er selten über umstrittene Themen. Er machte lieber Musik, während das Ensemble von Musikern, die mit ihm zusammenarbeiteten und auf Tour gingen, sich ständig änderte.
Die Sixties, 70s und danach
In den 1960er Jahren wurde Sun Ras Musik zunehmend experimenteller mit einem Hang zum Chaotischen. Während dieser Periode erreichte seine Popularität ihren Höhepunkt, als Beat Generation und Psychedelic Rock Sun Ra für sich entdeckten.
Während der 1970er Jahre und danach entwickelte sich die Musik von Sun Ra und dem Arkestra eher wieder in konventionelle Richtungen, jedoch nach wie vor in hohem Maße eklektisch und energiegeladen. Mit der Sängerin June Tyson brachte er auf fesselnde Art und Weise Jazzstandards auf die Bühne und begann Teile aus Walt Disneys Musikstücken der Disney Filme zu verarbeiten. In den späten 1980er Jahren gab das Arkestra sogar ein Konzert in Disney World.
Sun Ra hat von 1956 bis 1993 über 100 Alben aufgenommen. Einige wurden auf seinem eigenen Label El Saturn und vielen anderen unter dem Namen Sun Ra & His Arkestra und zahlreichen Varianten davon (Sun Ra & His Solar Arkestra, Sun Ra & His Myth Science Arkestra, etc.) veröffentlicht. 
Bewertungen lesen, schreiben und diskutieren...
mehr
Kundenbewertungen für "Exotica (2-CD)"
Bewertung schreiben
Bewertungen werden nach Überprüfung freigeschaltet.
Weitere Artikel von Sun Ra & His Arkestra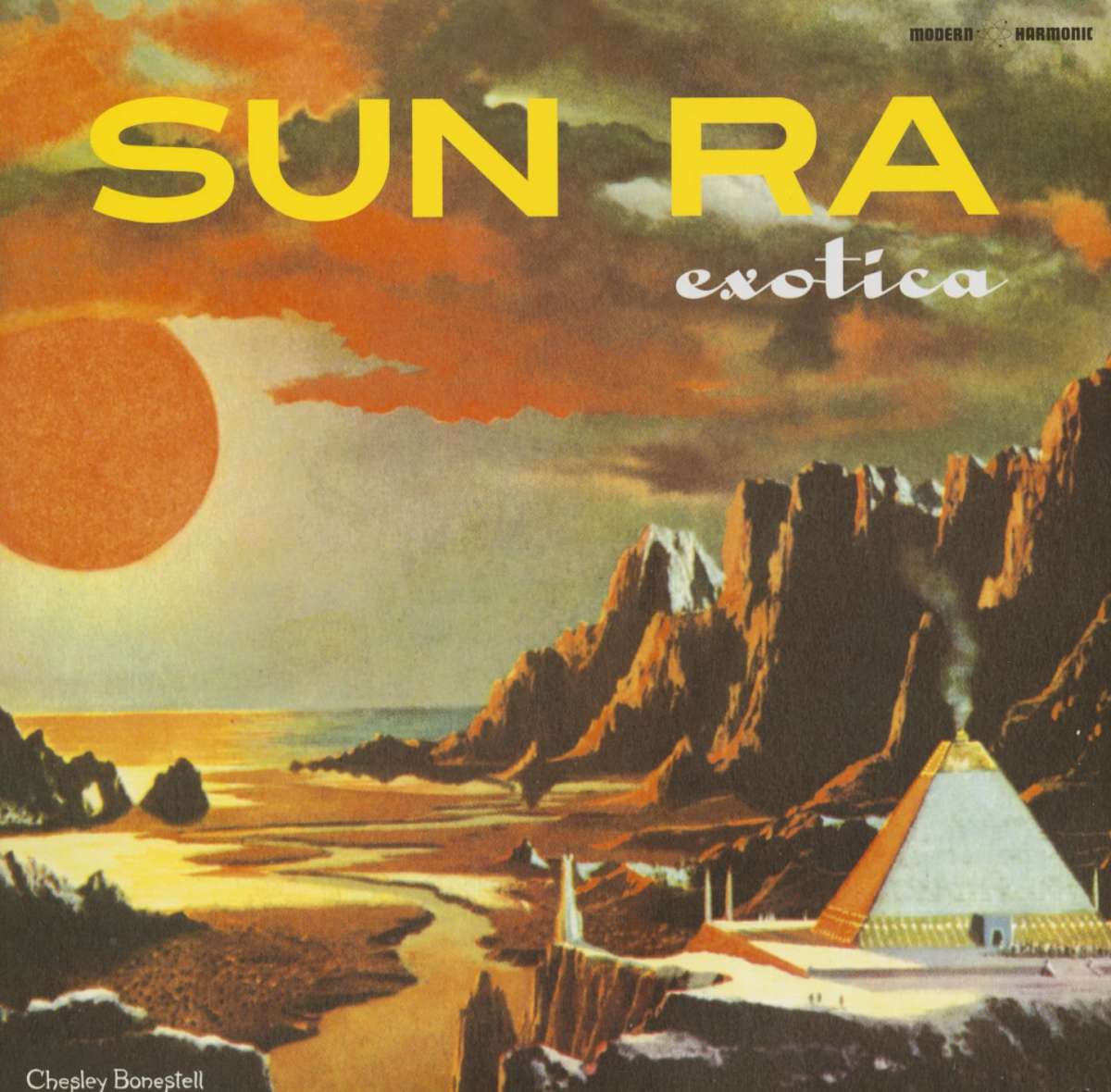 Sun Ra & His Arkestra: Exotica (3-LP)
Art-Nr.: LPMH8012


Artikel muss bestellt werden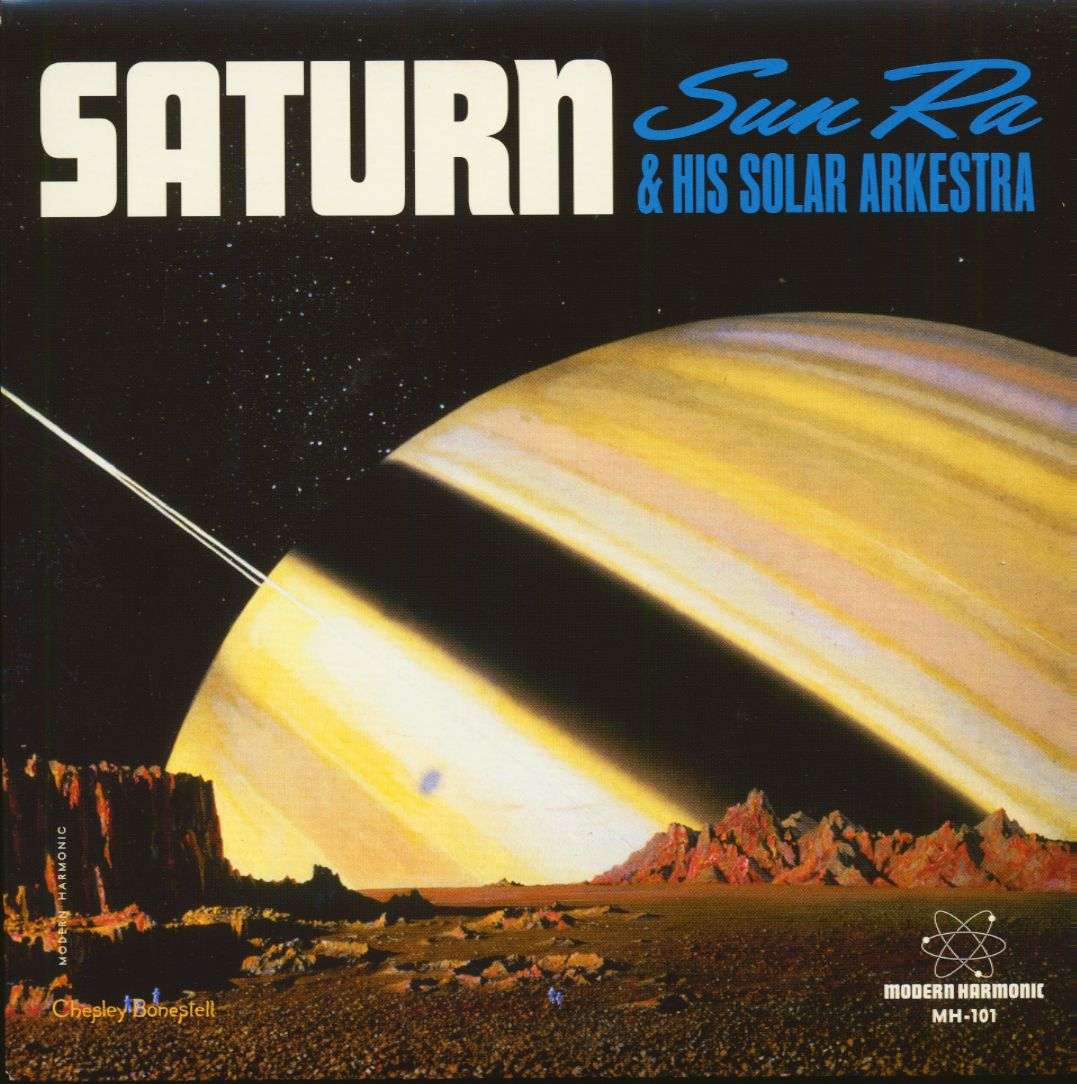 Sun Ra & His Solar Arkestra: Saturn - Mystery, Mr. Ra (45rpm Single, PS, BC,...
Art-Nr.: 45MH101


Artikel muss bestellt werden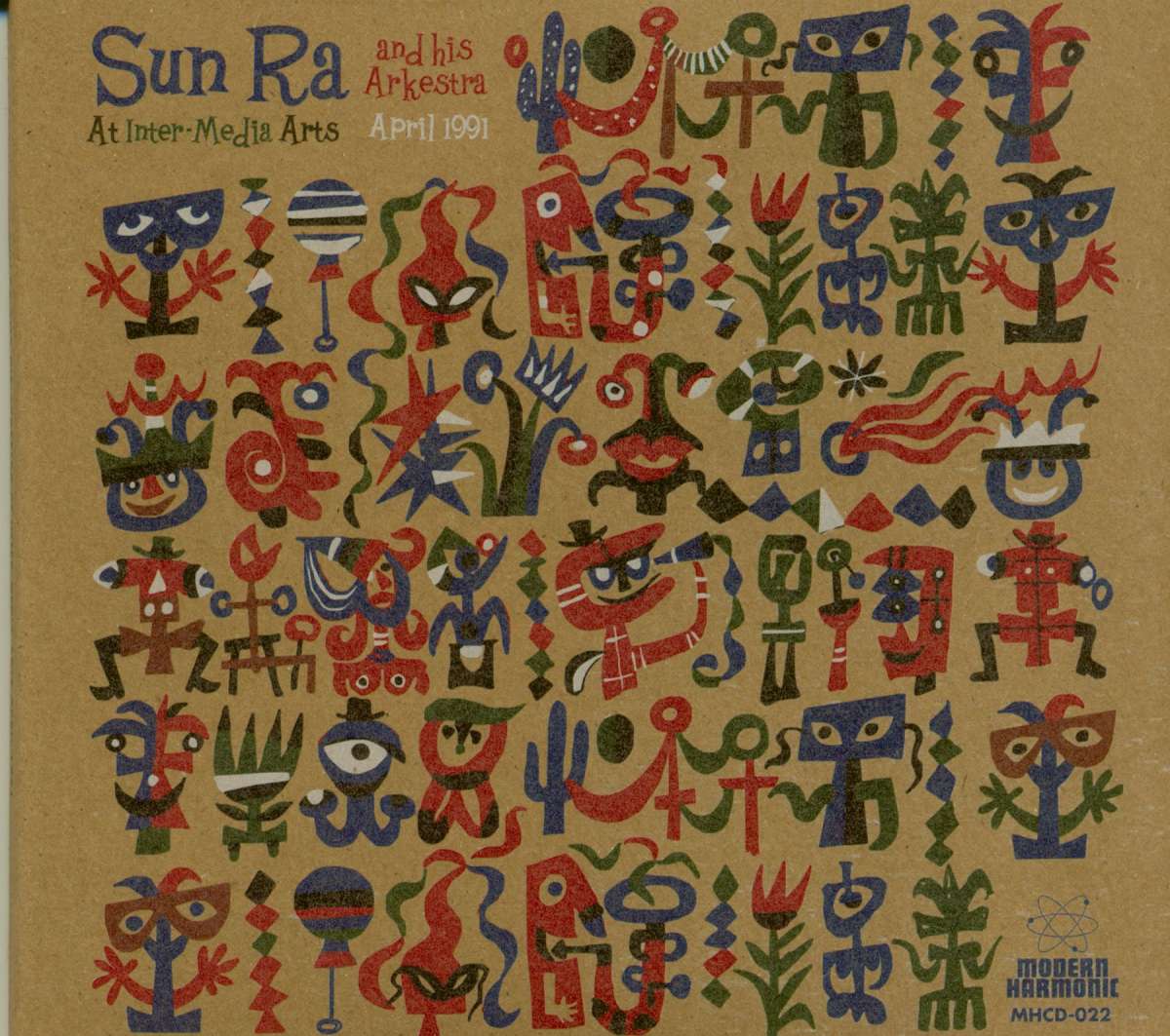 Sun Ra & His Arkestra: Live At Inter-Media Arts (2-CD)
Art-Nr.: CDMH022


Artikel muss bestellt werden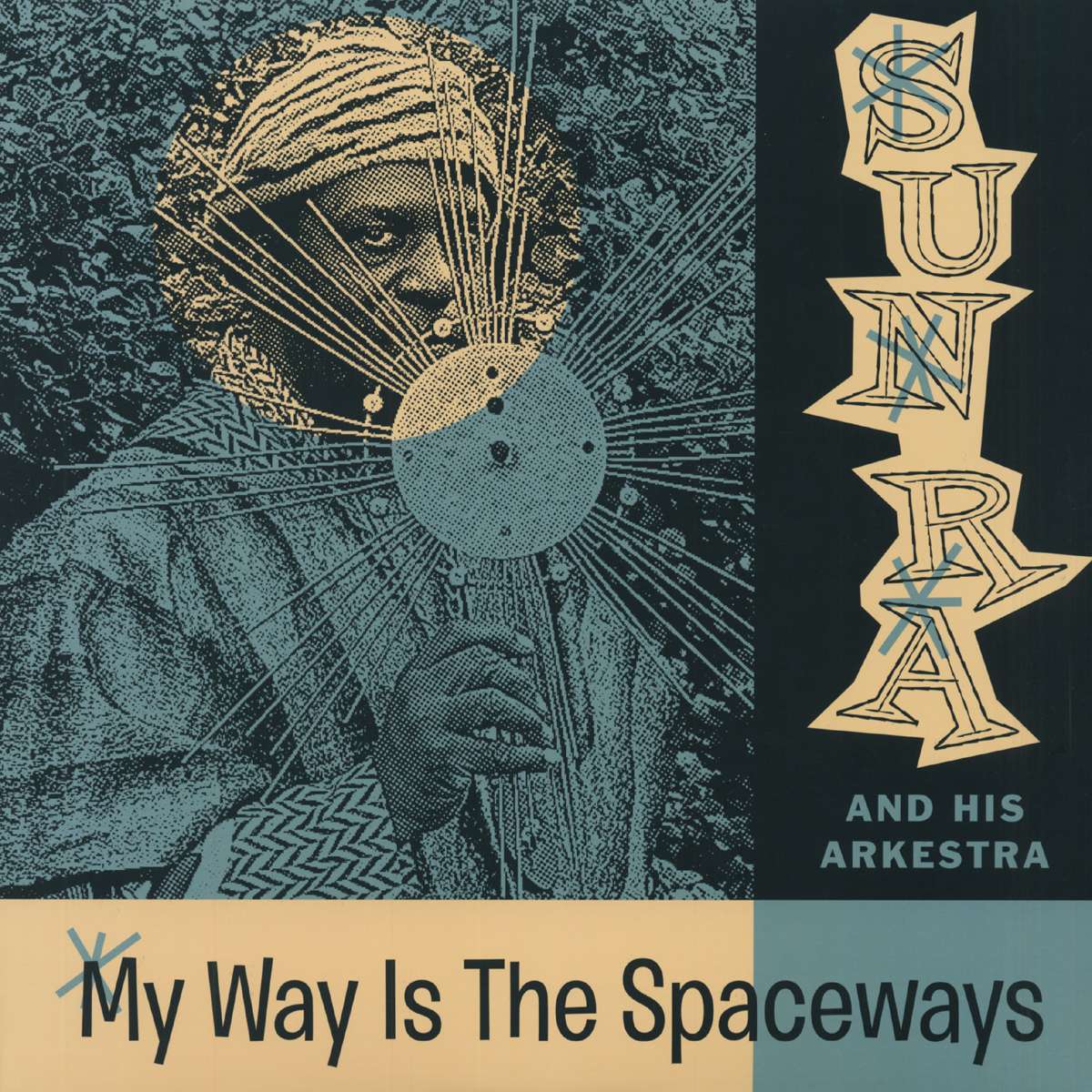 Sun Ra & His Arkestra: My Way Is The Spaceways - Space Poetry #4
Art-Nr.: LPNR391


Artikel muss bestellt werden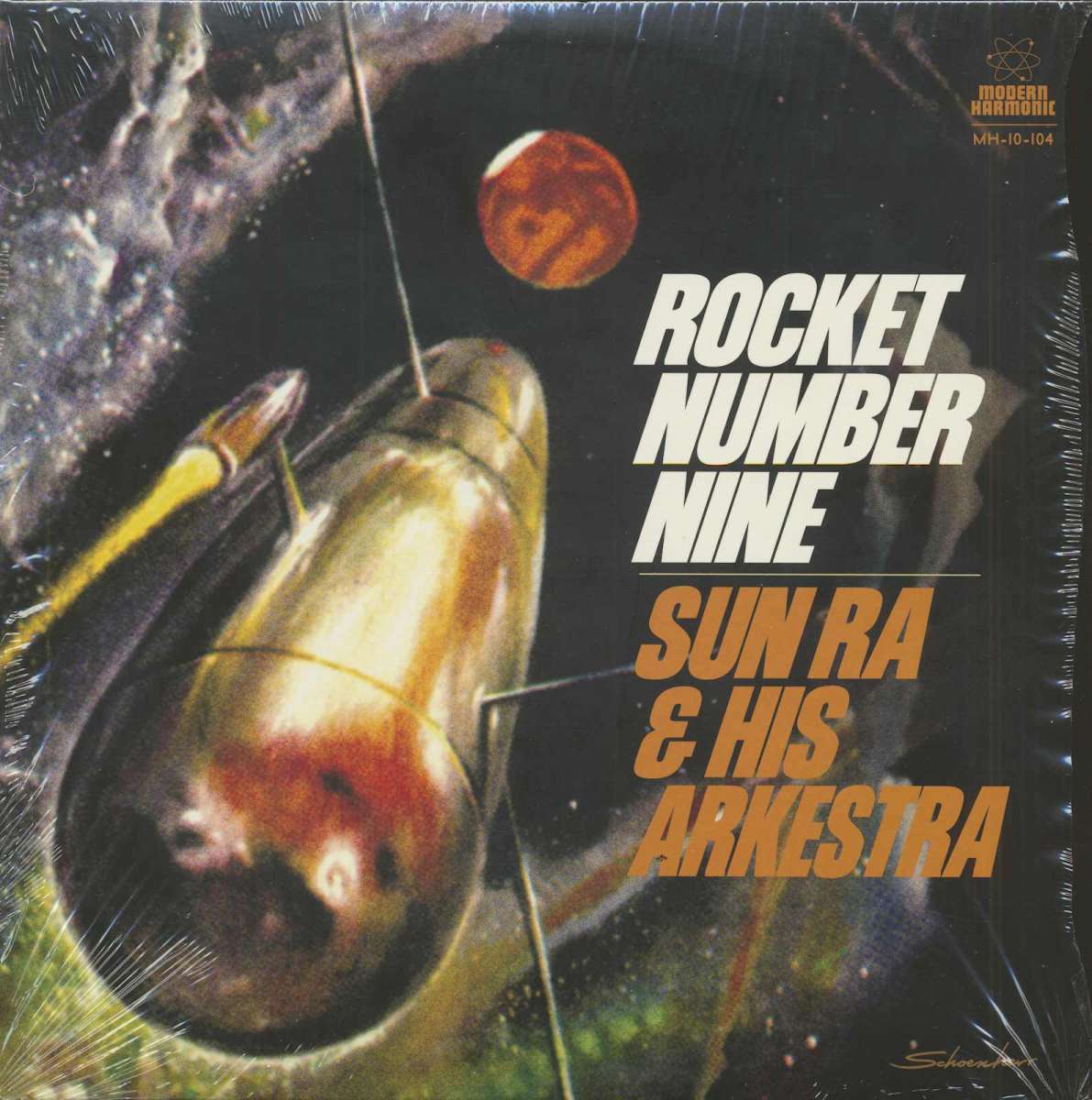 Sun Ra & His Arkestra: Rocket Number Nine (LP,10inch)
Art-Nr.: LPMH10104


Artikel muss bestellt werden