Der Artikel wurde erfolgreich hinzugefügt.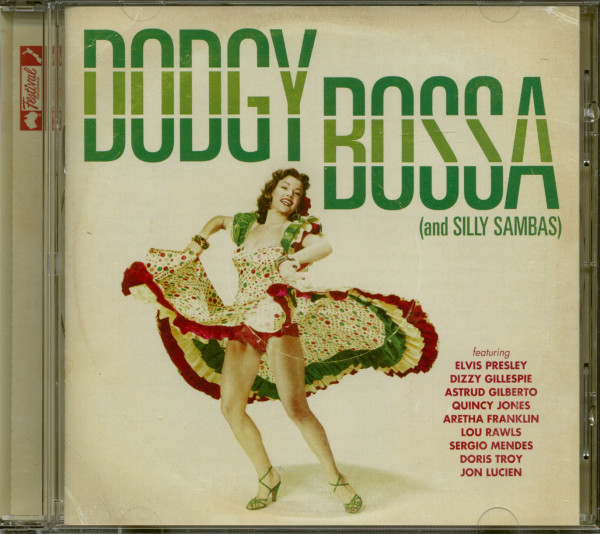 5,95 € *
17,95 € *
(66,85% gespart)
inkl. MwSt. / zzgl. Versandkosten - Abhängig vom Lieferland kann die MwSt. an der Kasse variieren.
Sofort versandfertig, Lieferzeit** 1-3 Werktage
Artikel-Nr.:

CDFEST601033

Gewicht in Kg.:

0.11
(2016/Warner Music Australia/Festival) 20 tracks (56:15) 1962-1974 with 8 page color booklet....
mehr
Various: Dodgy Bossa (and Silly Sambas) (CD)
(2016/Warner Music Australia/Festival) 20 tracks (56:15) 1962-1974 with 8 page color booklet.
& ,-
Klasse Latin Compilation mit 20 Hits und Raritäten aus den 1960er Jahren, als
Bossa Nova
und Samba erstmals in den USA Mainstream vordrangen.
Zusammengestellt von den Acid-Jazz-Pionieren Chris Bangs und Gilles Peterson. Featuring
Elvis Presley
,
Astrud Gilberto
,
Aretha Franklin
,
Marcos Valle
,
Dizzy Gillespie
,
Sergio Mendes
, u. v.a.
& ,-
The bossa nova has its roots in the songwriters and singers who emerged from Brazil's late 50s and early 60s golden age. When the newly democratic country was revelling in its position as the wealthiest, and most advanced of the Southern American countries. Its football team had not only won the 1958 World Cup in Sweden, but done it with style unearthing the 18 year old talent Pele. In Oscar Niemeyer it had another world-beater, this time in the world of architecture - his buildings would come to define mid-Century modernism in his home country.
& ,-
Musically the like of Luis Bonfa,
Joao Gilberto
and Tom Jobim were beginning to forge the new beat that would become known as bossa nova, and the rhythm especially captivated a group of American jazzmen who passed through the country, they travelled on tours sponsored by the State Department and designed to showcase US culture to the developing world. The likes of Dizzy Gillespie,
Bud Shank
, Herbie Mann,
Stan Getz
and
Charlie
Byrd all made the journey, and returned wanting to tell their home country about the fabulous new music.
& ,-
The latter were inspired to rnake an album called 'Jazz Samba' for Verve, and by the summer of 1962 it had climbed all the way to #1 on the Billboard charts, boosted by the success of Jobim and Newton Mendonca's tune 'Desafinado' which was lifted as a single. It began the great bossa nova craze. Of course jazz musicians got on board. It isn't often that commercial music and jazz become bedfellows, and when they do everyone wants a slice. Stan Getz proved lightning could strike twice when he recorded 'The Girl From Ipanema' with Gilberto. The English language parts were sung by Gilberto's wife Astrid and made her a star as the single went to #5 in the pop charts. She continued to record for Verve making a series of sophisticated jet-set evoking albums, which included such gems as 'Take Me To Aruanda'.
& ,-
'Ipanema' itself became a standard, capable of being treated in many ways. Not many got close to the gently swaying cool of
Lou Rawls
in his majestic jazz-soul phase at Capitol. His velvety vocal stylings were perfectly suited to creating a high-end Brazilian croon, and others were recording in the same vein. Jon Hendrick's gave an early attempt via his version of 'Jive Samba' from 1964 and the little known club singer Lonnie Sattin updated Ellington's 'Caravan' as the most delicious of bossa temptations. Nearly a decade later Jon Lucien, a native of the US Virgin Island, who was taking the New York jazz scene by storm, gave Lionel Bart's 'Who Will Buy' (from 'Oliver') what was by then an unfashionable bossa update.
& ,-
Those records had both jazz and Brazilian credibility in spades, but the same couldn't be said about the scores, possibly hundreds of records that attempted to make the pop charts using the bossa nova beat.
So Elvis Presley's 'Bossa Nova Baby' could have been seen as
The King
at the nadir of 1960s movie making slump, but actually it is a clever cash-in written by the 'Hound Dog' and IJailhouse Rock' writing team Leiber and Stoller, and Elvis rose to the occasion. L&&,S were also the team behind Tippie and
The Clovers
'My
Heart
Said (Bossa Nova' which was released on their own Tiger label. Similar in style Is
Doris Troy
's self-written 'Bossa Nova Blues'. The singer was a big favourite of
The Beatles
and other British sixties groups, and later recorded for the Fab Four's Apple label. Slightly later, but part of the same New York
Atlantic Records
scene is Aretha Franklin who wrote 'Don't Let Me Lose This Dream' for her label debut 'I Never Loved A Man The Way I Loved You' and its rhythm is pure bossa.
& ,-
The US love of Bossa Nova swept up numerous Brazilians and gave them a shot at international stardom (or at least a residency in a Vegas). Organist
Walter Wanderley
was perhaps the oddest of these. Juxtaposing cheesy roller skating rink organ, over a bossa beat, he was extraordinarily popular for a while with his mixture of covers of pop tunes and Brazilian standards. Marcos Valle was another, an exceptional songwriter, his '
The Crickets
Sing For Anamaria' has become a standard covered by both Wanderley and
Emma
'Baby Spice' Bunton amongst others. Flora Purim was championed by pianist
Duke Pearson
with whom she recorded the definitive bossa version of 'Sunny'.
& ,-
Of all the Brazilian imports (possibly including Astrud Gilberto), the most successful was Sergio Mendes, who with his groups Brazil 66, 70 and 77 created a beautiful noise. He scored big with his records on A&&,M, their debut album included this version of 'Day Tripper'. Those albums were big with an Easy Listening crowd but they were the first introduction to many outside Brazil of such writers as Gilberto Gil,
Jorge Ben
and others. Ben wrote 'Mas Que Nada' Brazil 66's defining standard, and it was covered by many including Dizzy Gillespie and Nancy Ames (who features here with the excellent 'Cacara'). It also 'inspired' Corduroy's 'Something In My Eye', which is clearly a tribute to the original Brazilliance of Mendes.
& ,-
Of course jazz started
America
's journey into the Bossa Nova and we have a core of it here.
Quincy Jones
LP 'Big Band Bossa Nova' included the hip groove of 'Soul Bossa Nova' which was somewhat under the radar until Mike Myers used it as the main music in his Austin Power's movies. Herbie Mann was one of those early visitors to Brazil who recorded with the locals and incorporated the music in to his own recordings.
Chicago
pianist Marian McPartland is on fire with her simmering bossa take on
Mel Torme
's pop-jazz hit 'Coming Home Baby'.
As with so much on this compilation, we're not sure if this is dodgy, we just guess that it feels right.
Dean Rudland, June 2016.
Video von Various - Dodgy Bossa (and Silly Sambas) (CD)
Artikeleigenschaften von

Various: Dodgy Bossa (and Silly Sambas) (CD)
Various - Dodgy Bossa (and Silly Sambas) (CD)

CD 1
01
Soul Bossa Nova
Jones, Quincy
02
Crickets Sing For Anamaria
Valle, Marcos
03
(Take Me To) Aruanda
Gilberto, Astrud
04
Jordanaires, The / Bossa Nova Baby
Presley, Elvis
05
Mas Que Nada (Pow, Pow, Pow)
Gillespie, Dizzy
06
The Girl From Ipanema
Rawls, Lou
07
Caravan
Sattin, Lonnie
08
Carcara
Ames, Nancy
09
Gilberto, Joao/Jobim, Antonio Carlos / Bim Bom
Mann, Herbie
10
Batucada Surgiu
Wanderley, Walter
11
Jive Samba
Hendricks, Jon
12
Who Will Buy?
Lucien, Jon
13
Don't Let Me Lose This Dream
Franklin, Aretha
14
Coming Home Baby)
McPartland, Marian
15
The Bossa Nova (My Heart Said)
Tippie & THe Clovers
16
Something In My Eye
Corduroy
17
Stormy
Pearson, Duke
18
Brasil '66 / Day Tripper
Mendes, Sergio
19
Bossa Nova Blues
Troy, Doris
Various Artists Verschiedene Künstler/Interpreten auf einem Tonträger. Entweder als...
mehr
"Various"
Various Artists
Verschiedene Künstler/Interpreten auf einem Tonträger.
Entweder als Themen Zusammenstellung oder als Greates Hits, Best of.., Singles Collections usw.
Various Artist on Bear Family
Bewertungen lesen, schreiben und diskutieren...
mehr
Kundenbewertungen für "Dodgy Bossa (and Silly Sambas) (CD)"
Von:
roberto
Am:
09.11.2017
super
läuft im auto rauf und runter
schönes wochenende
Von:
Melanie Lagos
Am:
06.11.2017
Schöne Tanz CD! Spottpreis, klasse!
Bewertung schreiben
Bewertungen werden nach Überprüfung freigeschaltet.
Weitere Artikel von Various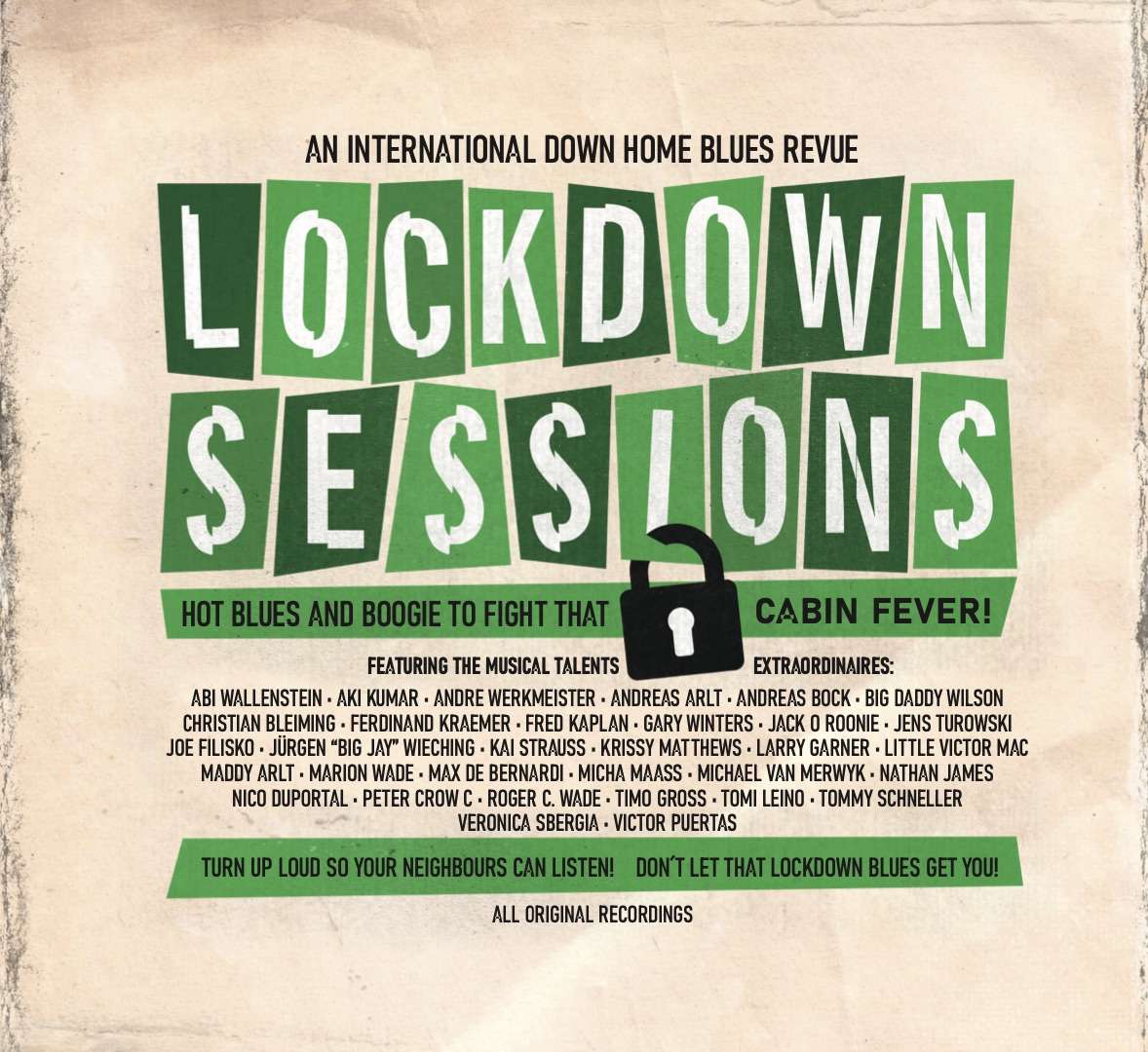 Various: Lockdown Sessions - A Downhome Blues Revue (2-CD)
Art-Nr.: CDCCD11112


Sofort versandfertig, Lieferzeit** 1-3 Werktage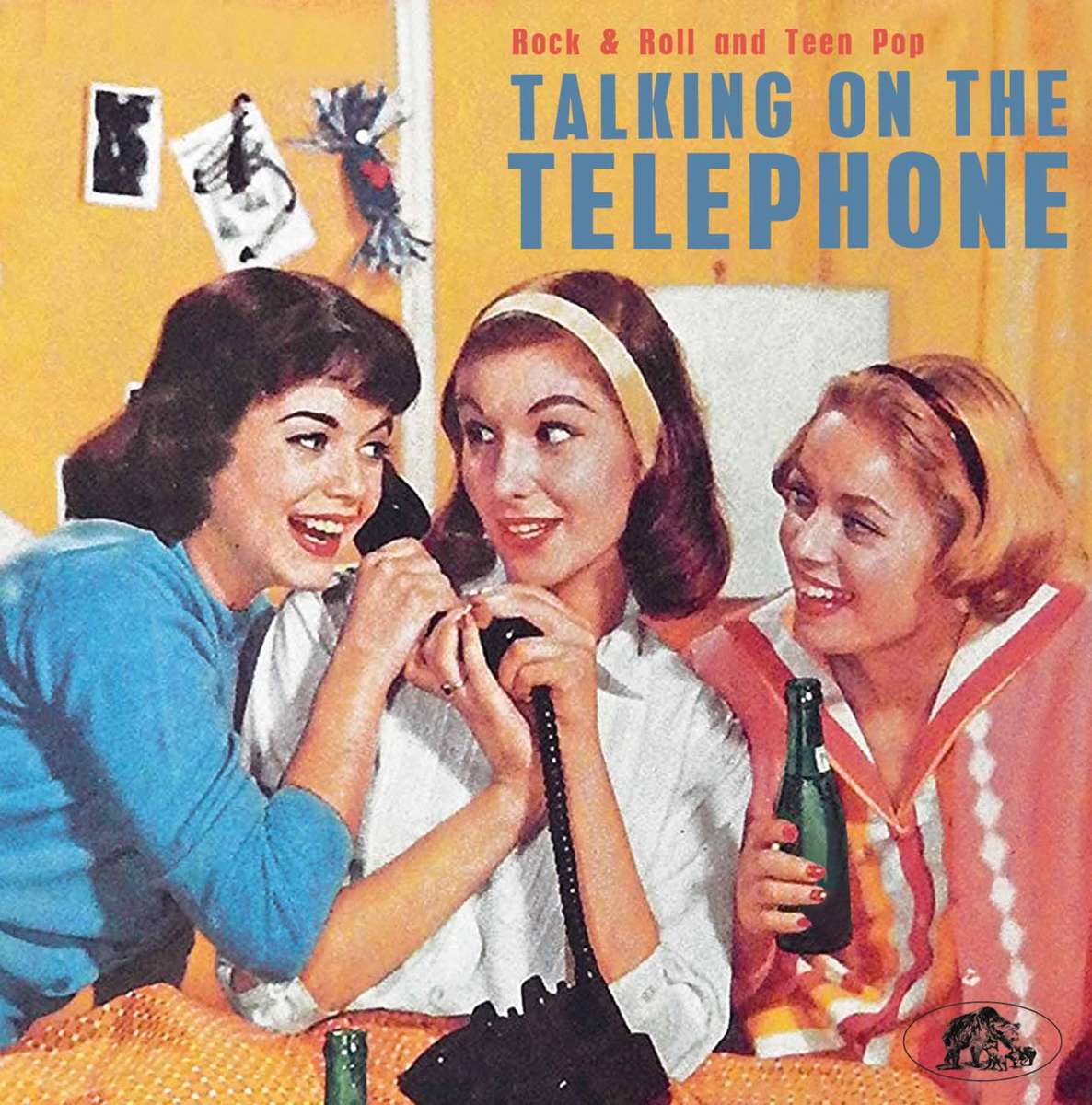 Various: Talking On The Telephone - Rock'n'Roll And Teen...
Art-Nr.: BCD17599


Artikel muss bestellt werden
Various: Rock And Roll Mystery LP-Set (3-LP)
Art-Nr.: LPMYSTERY3


Sofort versandfertig, Lieferzeit** 1-3 Werktage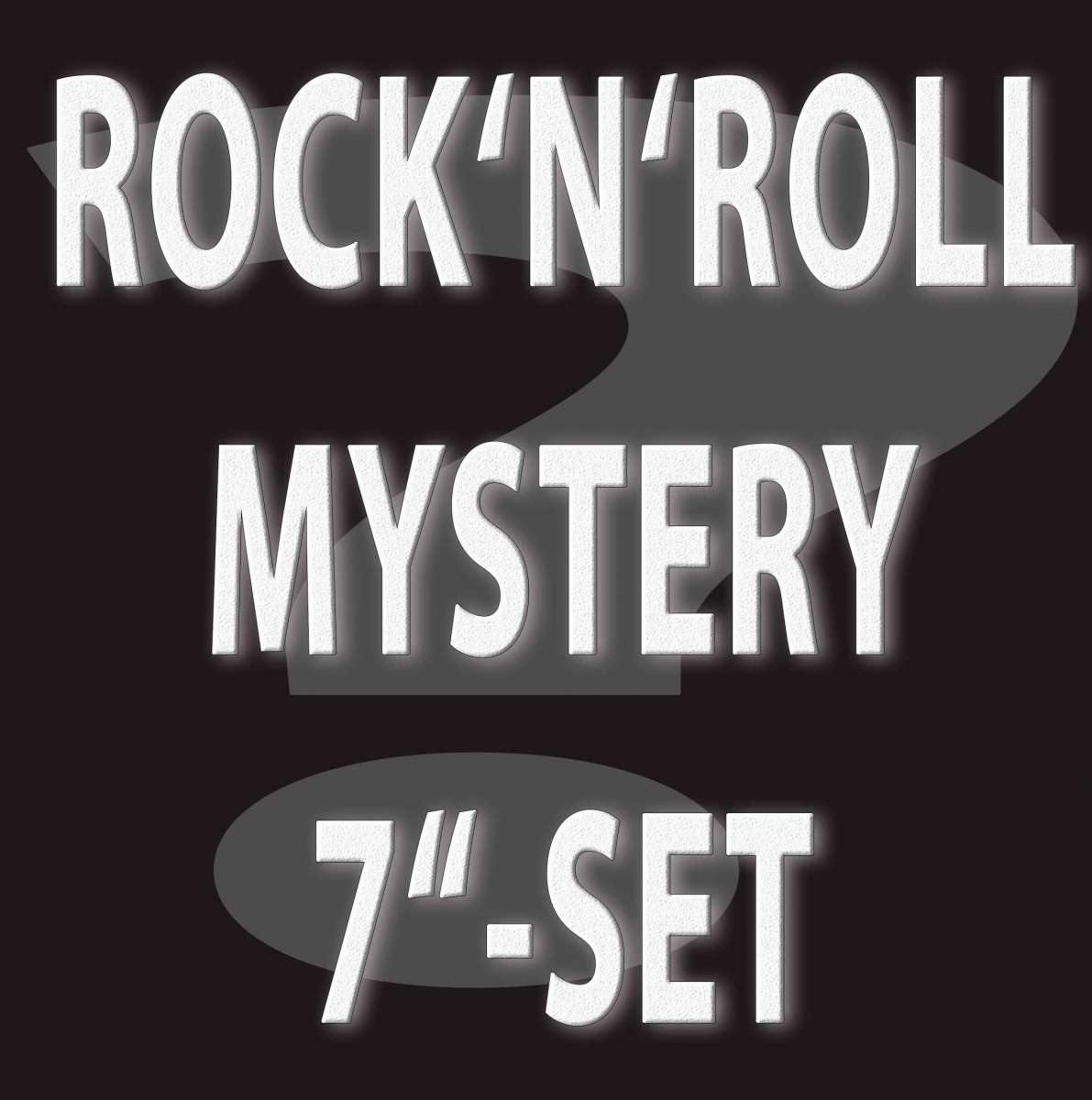 Various: Rock And Roll Mystery 45-Singles-Set (5x 7inch,...
Art-Nr.: 45MYSTERY5


Artikel muss bestellt werden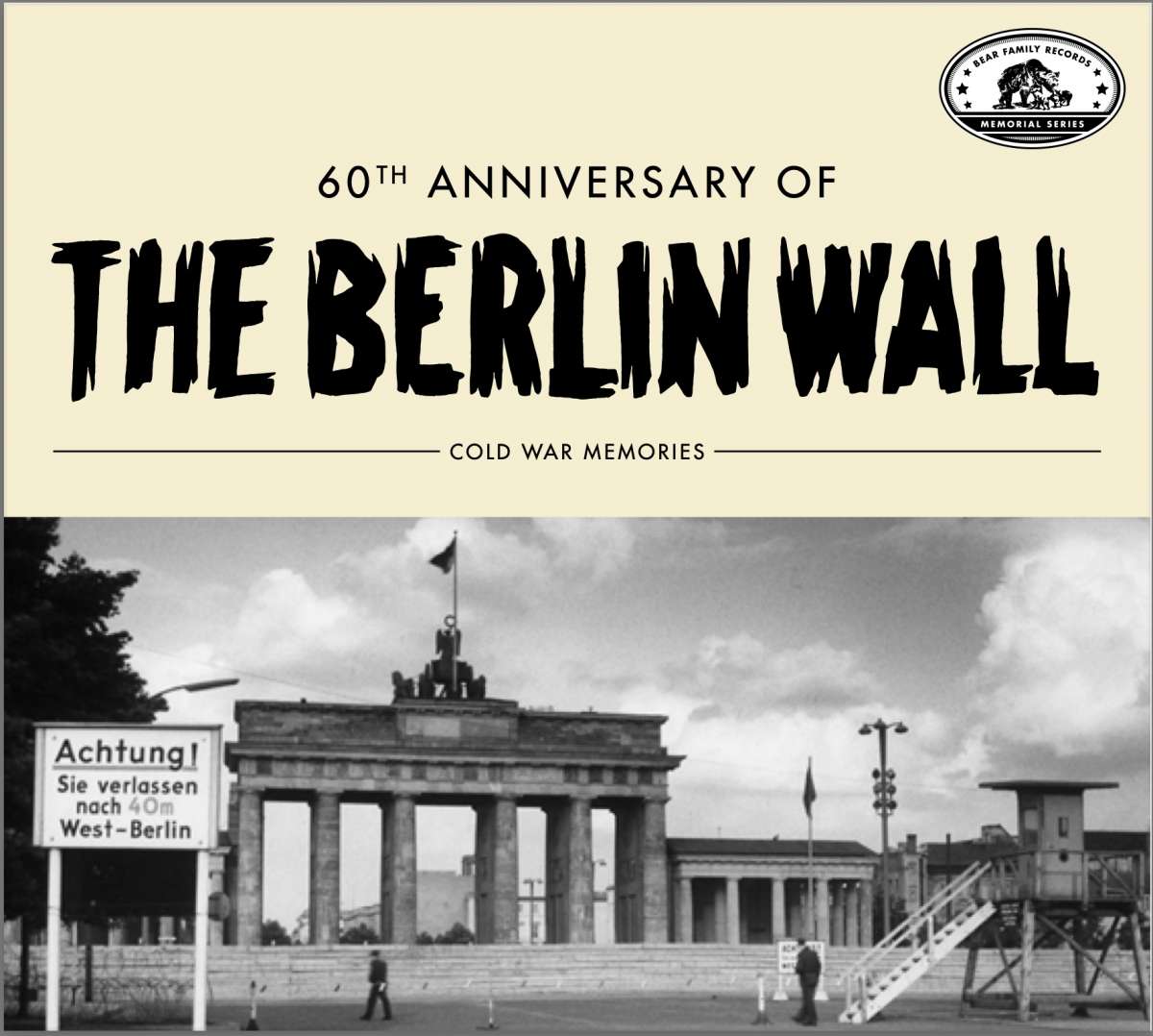 Various: Cold War Memories - 60th Anniversary Of The...
Art-Nr.: BCD17610


Sofort versandfertig, Lieferzeit** 1-3 Werktage