Wer war/ist

Hayden Thompson

? - CDs, Vinyl LPs, DVD und mehr

Hayden Thompson
Today, Hayden Thompson is one of the last active performers from the first wave of white rock and rollers, those mid-South movers and shakers dubbed 'rockabillies' by 'Billboard,' the music trade paper, in 1955. He has also been among the most impressive of the American artists on the European rockabilly revival tours since he first signed up for them in 1984. "People had been telling me to get on a revival show," he jokes,"but I never even had a hit to revive."
What he did have were credentials and style. He had been there at the epicentre of rockabilly back when nobody knew quite what it was or what to call it. He was born within a few miles of Elvis Presley, he made his first record within a few months of Presley, and he was on the legendary Sun Records, or at least the subsidiary Phillips International, where he recorded one of the acknowledged classics of rock 'n' roll, Love My Baby.
"Elvis played in Booneville when he just had a couple of records out on Sun," Hayden remembers, probably describing a show that has been traced to January 17 1955. "I stood out back and chatted with him a while. I was a sixteen year old talking to a nineteen year old. There wasn't a single person in that alleyway except him and me and he had that pink Cadillac which just knocked me out. I'd been playing on radio and little dances, but this was somebody I could really relate to. Earlier, he had played a thirty-minute set at the radio station with Scotty and Bill, and I stood right there in the studio, which was maybe twenty by twenty, while this happened." A life-changing experience, or what?
Like Presley, Hayden had a good voice that, crucially, was adaptable. He was billed on his first record as 'the South's most versatile singer' and if that was a little optimistic a claim for a sixteen year old, the analysis was headed in the right direction. He was capable of a good Elvis imitation – in fact he and Johnny Cash were probably the first two to feature such an imitation in their early acts – but he came out of a pure country band, he listened to R&B radio at night, and he could turn his hand to popular-style ballads, folksy sagas or post-Nashville Sound country as the sounds of the 1950s gave way to those of the 1960s.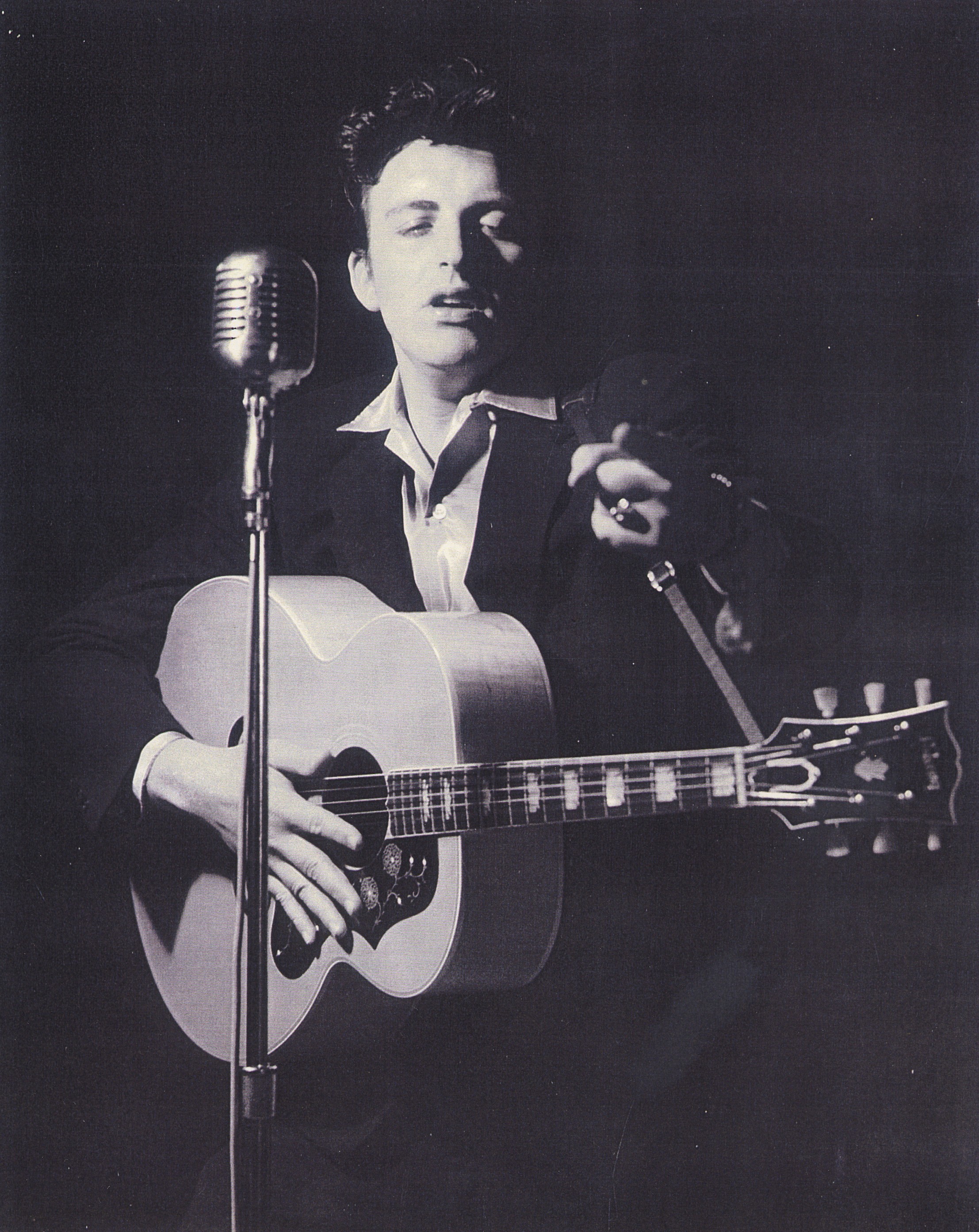 It was that vital three-year age difference behind Presley that accounted for Hayden's initial lack of chart success – the reason he didn't have that hit to revive – because by the time he got to Memphis the pure rockabilly sound he was so smitten with was already giving way to smoother, more produced, rock 'n' roll. But it was the versatility, trumpeted on his first disc, that enabled him to adapt over the years and to fight on and on for the hit that unfortunately – and probably it does just come down to fortune - never came.
from booklet BCD16131 - Hayden Thompson Rock-A-Billy Gal - The Sun Years, Plus
Read more at: https://www.bear-family.de/thompson-hayden-rock-a-billy-gal-the-sun-years-plus.html
Copyright © Bear Family Records
Copyright © Bear Family Records® Alle Rechte vorbehalten. Nachdruck, auch auszugsweise, oder jede andere Art der Wiedergabe, einschließlich Aufnahme in elektronische Datenbanken und Vervielfältigung auf Datenträgern, in deutscher oder jeder anderen Sprache nur mit schriftlicher Genehmigung der Bear Family Records® GmbH.
Weitere Informationen zu Hayden Thompson auf de.Wikipedia.org
Für die Filterung wurden keine Ergebnisse gefunden!