Der Artikel wurde erfolgreich hinzugefügt.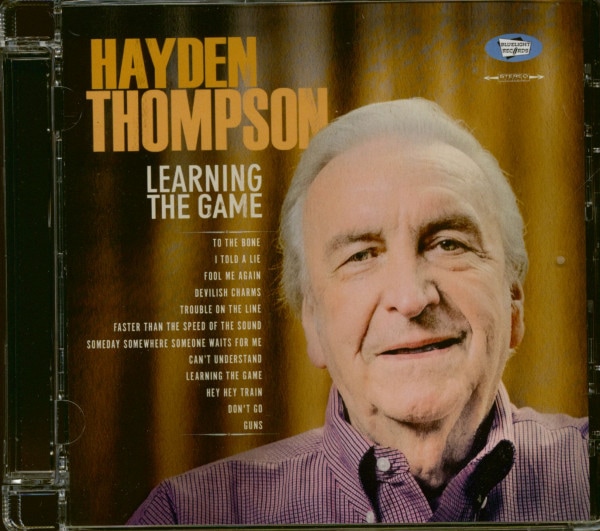 Artikel-Nr.:

CDBLR33184

Gewicht in Kg.:

0.1
(Bluelight) 12 Tracks - Rockabilly Highlight!***** (auch erhältlich: Limitierte Vinyl LP (300...
mehr
Hayden Thompson: Learning The Game (CD)
(Bluelight) 12 Tracks - Rockabilly Highlight!***** (auch erhältlich: Limitierte Vinyl LP (300 Stück. Andere Tracks - LPBLR33184)
-
Der Godfather des Rockabilly, Iron Hayden... das sind nur einige der Spitznamen von Hayden Thompson, aber alle zeugen von der Liebe und dem großartigem Respekt, der ihm und seiner Karriere als 1950s Rock'n'Roll Legende entgegengebracht wird. Er begann seine Karriere im legendären Sun Records Studio, wo auch Elvis Presley, Jerry Lee Lewis, Johnny Cash, Carl Perkins, Charlie Rich und Roy Orbison ihre Karieren begannen. Das sind lediglich die berühmtesten der jungen wilden Südstaaten-Jungs, die damals das kleine Aufnahme-Studio in der 706 Union Ave in Memphis, Tennessee belagerten.
Hayden Thompsons Karriere beläuft sich mittlerweile auf sieben (!) Jahrzehnte und auch wenn sich kein spektakulärer Chart Hit eingestellt hat, so hat er erreicht, nicht nur eine Fußnote in der Rock-Geschichte zu sein. Songs, wie 'Fairlane Rock' und 'Blues, Blues, Blues' sind heute Rockabilly Kult-Klassiker. "I'll be soon 79 years old and I don't know how much time I have left, but I know I can still entertain people", sagt er. Er spielt nach wie vor Shows innerhalb des weltweiten Rockabilly Netzwerks Amerikas und Europas. Seine treuen Fans verehren ihn als Superstar, als hätte er 10 Millionen Platten verkauft. Die hier vorliegenden neuen Aufnahmen zeigen deutlich, dass Hayden Thompson auf dem Höhepunkt seiner Karriere ist, seine Stimme hat nichts eingebüßt, im Gegenteil! Seine Stimme ist kräftiger und präsenter als jemals zuvor. Das neue Album ist das dritte Album in der Reihe neuer Alben, die Hayden Thompson für Bluelight Records, Finnland, eingespeilt hat. Während das erste einfach nur 'Hayden Thompson' (2007) hieß und eher ruhigerer Country war, so brach der Nachfolger, 'Standing Tall' (2010) mit purem Rock'n'Roll los. Das dritte Album kam noch Roots-bezogener rüber, mit kurzweiligen Rockabilly Titeln ganz traditionell, von handverlesenen Cover Versionen zu original Songs verschiedenener Songschreiber und allesamt mit einer gehörigen Portion Fifties Rock versehen, von Mr. Thompson und seinen Right - Hand Men, dem phantastischen Bluelight A-team!
Hayden Thompson ist eine Naturgewalt, die jedes Jahr erneut da ist. Jedes Mal stärker, als zuvor! Bluelight Records können mit Recht stolz sein, die bislang härteste und beste Scheibe von Hayden Thompson veröffentlicht zu haben! MM/Bear Family Records

Artikeleigenschaften von

Hayden Thompson: Learning The Game (CD)
Albumtitel:

Learning The Game (CD)

Genre

Rock'n'Roll

Artikelart

CD

EAN:

6418594318427

Gewicht in Kg:

0.1
Thompson, Hayden - Learning The Game (CD)

CD 1
01
To The Bone
02
Trouble On The Line
03
I Told A Lie
04
Faster Than The Speed Of The Sound
05
Fool Me Again
06
Hey Hey Train
07
Guns
08
Devilish Charms
09
Someday Somewhere Someone Waits For Me
10
Don't Go
11
Can't Understand
12
Learning The Game
Hayden Thompson Today, Hayden Thompson is one of the last active performers from the first...
mehr
"Hayden Thompson"
Hayden Thompson
Today, Hayden Thompson is one of the last active performers from the first wave of white rock and rollers, those mid-South movers and shakers dubbed 'rockabillies' by 'Billboard,' the music trade paper, in 1955. He has also been among the most impressive of the American artists on the European rockabilly revival tours since he first signed up for them in 1984. "People had been telling me to get on a revival show," he jokes,"but I never even had a hit to revive."
What he did have were credentials and style. He had been there at the epicentre of rockabilly back when nobody knew quite what it was or what to call it. He was born within a few miles of Elvis Presley, he made his first record within a few months of Presley, and he was on the legendary Sun Records, or at least the subsidiary Phillips International, where he recorded one of the acknowledged classics of rock 'n' roll, Love My Baby.
"Elvis played in Booneville when he just had a couple of records out on Sun," Hayden remembers, probably describing a show that has been traced to January 17 1955. "I stood out back and chatted with him a while. I was a sixteen year old talking to a nineteen year old. There wasn't a single person in that alleyway except him and me and he had that pink Cadillac which just knocked me out. I'd been playing on radio and little dances, but this was somebody I could really relate to. Earlier, he had played a thirty-minute set at the radio station with Scotty and Bill, and I stood right there in the studio, which was maybe twenty by twenty, while this happened." A life-changing experience, or what?
Like Presley, Hayden had a good voice that, crucially, was adaptable. He was billed on his first record as 'the South's most versatile singer' and if that was a little optimistic a claim for a sixteen year old, the analysis was headed in the right direction. He was capable of a good Elvis imitation – in fact he and Johnny Cash were probably the first two to feature such an imitation in their early acts – but he came out of a pure country band, he listened to R&B radio at night, and he could turn his hand to popular-style ballads, folksy sagas or post-Nashville Sound country as the sounds of the 1950s gave way to those of the 1960s.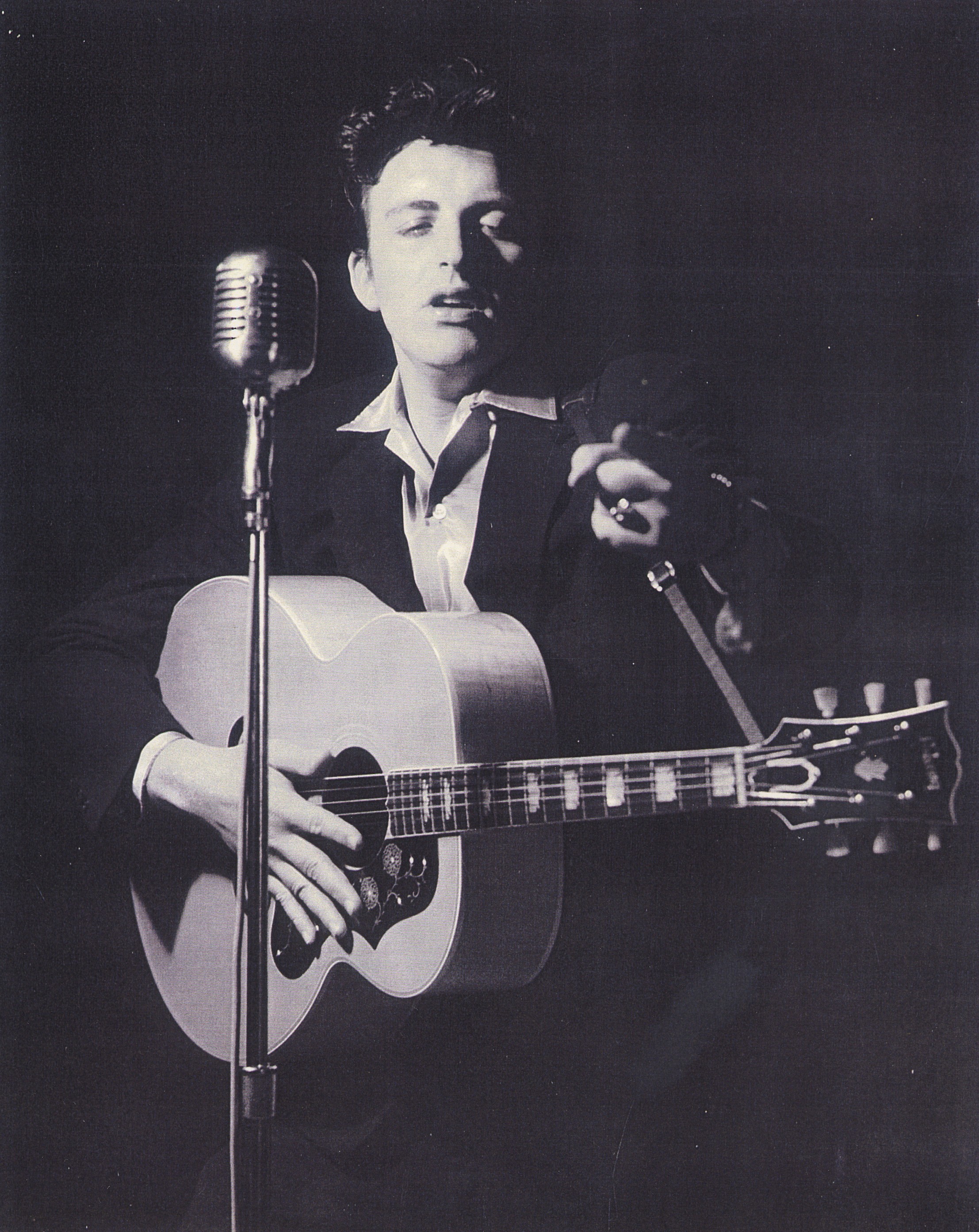 It was that vital three-year age difference behind Presley that accounted for Hayden's initial lack of chart success – the reason he didn't have that hit to revive – because by the time he got to Memphis the pure rockabilly sound he was so smitten with was already giving way to smoother, more produced, rock 'n' roll. But it was the versatility, trumpeted on his first disc, that enabled him to adapt over the years and to fight on and on for the hit that unfortunately – and probably it does just come down to fortune - never came.
from booklet BCD16131 - Hayden Thompson Rock-A-Billy Gal - The Sun Years, Plus
Read more at: https://www.bear-family.de/thompson-hayden-rock-a-billy-gal-the-sun-years-plus.html
Copyright © Bear Family Records
Bewertungen lesen, schreiben und diskutieren...
mehr
Kundenbewertungen für "Learning The Game (CD)"
Bewertung schreiben
Bewertungen werden nach Überprüfung freigeschaltet.
Weitere Artikel von Hayden Thompson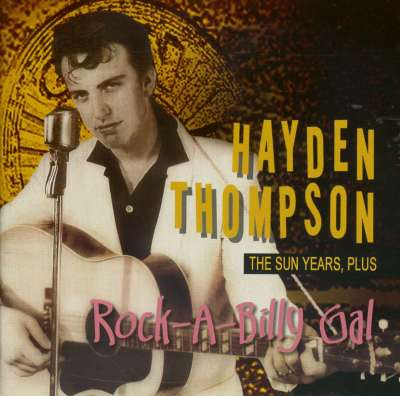 Hayden Thompson: Rock-A-Billy Gal - The Sun Years, Plus
Art-Nr.: BCD16131


Sofort versandfertig, Lieferzeit** 1-3 Werktage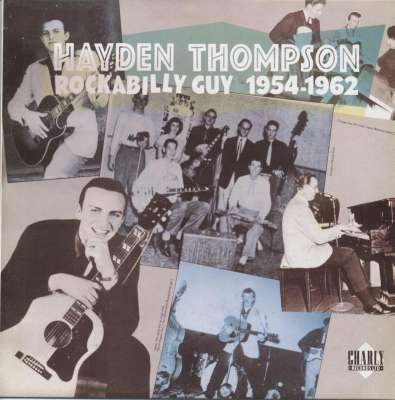 Hayden Thompson: Rockabilly Guy 1954-1962 (LP)
Art-Nr.: LP30112485


Artikel muss bestellt werden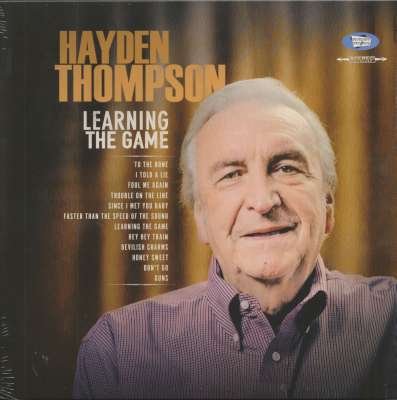 Hayden Thompson: Learning The Game (LP, Ltd.)
Art-Nr.: LPBLR33184


Sofort versandfertig, Lieferzeit** 1-3 Werktage
Hayden Thompson: Hayden Thompson (2007)
Art-Nr.: CDBLR33132


Sofort versandfertig, Lieferzeit** 1-3 Werktage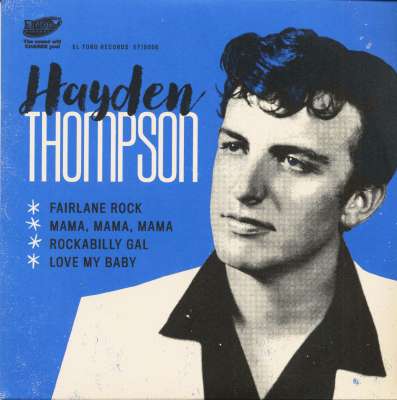 Hayden Thompson: Fairlane Rock (7inch, EP, 45rpm, PS)
Art-Nr.: 45ET715056


Sofort versandfertig, Lieferzeit** 1-3 Werktage