Der Artikel wurde erfolgreich hinzugefügt.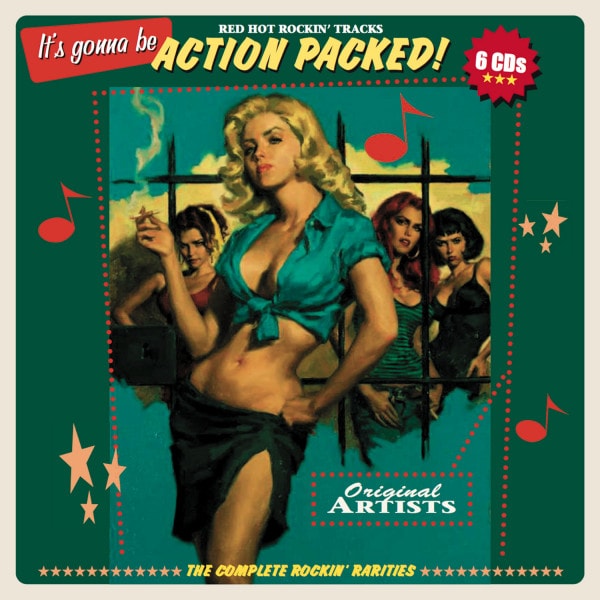 inkl. MwSt. / zzgl. Versandkosten - Abhängig vom Lieferland kann die MwSt. an der Kasse variieren.
Sofort versandfertig, Lieferzeit** 1-3 Werktage
Artikel-Nr.:

CDBE615358

Gewicht in Kg.:

0.8
(Be-Sharp) 187 tracks, 1950s Rockabilly Box-Set, 27x27x2 cm, 28 page color booklet. Alle Tracks...
mehr
Various: It's Gonna Be Action Packed (6-CD)
(Be-Sharp) 187 tracks, 1950s Rockabilly Box-Set, 27x27x2 cm, 28 page color booklet.
Alle Tracks aus der '
Action
Packed' Vinyl-Album-Serie - plus 16 Bonus-Tracks. Kommt als eine 6-CD-Box mit einer 28-seitigen Broschüre und Bildern.
Video von Various - It's Gonna Be Action Packed (6-CD)
Artikeleigenschaften von

Various: It's Gonna Be Action Packed (6-CD)
Albumtitel:

It's Gonna Be Action Packed (6-CD)

Genre

Rock'n'Roll

Edition 2

Box Set

Artikelart

CD

Preiscode

Y44

EAN:

4000127804747

Gewicht in Kg:

0.8
Various - It's Gonna Be Action Packed (6-CD)

CD 1
01
Too Much Lovin' Goin' On
DERRELL FELTS
02
Whole Lotta Shakin'
JIMMY BENNETT
03
My Little Girl
THE LANCERS
04
Burnell's Boogie
BURNELL MARTIN
05
A Great Big Day
DERRELL FELTS
06
Honey, Baby,Sugar
THE ROCKATUNES
07
I'm Doing Allright
JERRY HANSON
08
Countdown4-3-2-1
GENO LANZI
09
Rock The Bop Tonight
BOBBY POE
10
As My Heart Is To You
BOB JAMES & THE CREATIONS
11
Um Baby, Baby
BOBBY LOWELL & THE ROCK-A-BOOGIEBOYS
12
Lovin' Up A Storm
JOHNNY DOLLAR
13
Ask Me No Questions
BILL WOODS
14
Backfired
LEROY WILKERSON
15
I'm Gone
VIC GALLON
16
Heartbeat
ROCK-A-TUNES
17
Matchbox
KENNETH CASTLEMAN
18
I'm Having A Ball
BOBBY POE
19
Boppin' The Bug
DEAN CARTER
20
Twistin' Mary Sue
J & THE SABERS
21
I'm Leaving
THE DROPOUTS
22
Rockin' Rockers
SAM MATEPARAE WITH THE ROCKIN' ROCKERS
23
No Two Ways
STEVE KING
24
Hang Five
B BROCK & HIS VIBRATORS
25
Oh Yeah
DEAN & JEAN
26
Chicken Rock
SCOTT WOOD
27
Long Tall Sally
LINCOLN RAND WITH THE REVELIERS
28
Crazy Week End
JOHNNY WATSON
29
BabyYou Just Wait
THE BROUGHAMS WITH BOB
30
Show Down
TONY MARCH & BILL DAVIDS ROCKETS
31
There's Gonna Be A Party
BOBBY GRAY
32
Intensity Bel
THE FLAMETHROWERS
Various - It's Gonna Be Action Packed (6-CD)

CD 2
01
Shake It Up And Move
DERRELL FELTS
02
It'll Be Me
THE DECADES
03
Stop A Knockin'
VICTOR
04
Knock Kneed Rooster
HANK MOORE
05
Blue Blue Baby
BOB EDWARDS
06
I Carry A Torch
WAYNE BUSBY
07
Wild-Fire
THE RUN-A-BOUTS
08
Dance With Me
RICK EMERSON & THE SIDEWINDERS
09
Long Haired Johnny
JOHNNY FALLIN
10
Live Like A King
TEEN BEATS
11
Long Tall Sally
DANNY CARL
12
You Hook Me Baby
WALTER PERKINS
13
Safari
WARD DARBY & THE RAVES
14
Right Bird Baby
CHARLES K
15
Boppin' In The Dark
DUB DICKERSON
16
The Big Man Blues
UNCLE HIX & HAPPY SIX
17
Continental Bop
LEROY & THE CONTINENTALS
18
Rock & Roll Hepcat
THE ROCKATUNES
19
Sweet Thing
BUCK OWENS
20
Stick Shift
THE RAIDERS
21
Shock
BRIAN HOLLAND WITH THE BAND
22
Houston, Texas
ART FOSTER
23
Slim Jim Baby
JOHNNY DOLLAR
24
You've Gone Too Far
ROB & THE RHYTHM ACES
25
Live Your Life With Care
WAYNE BUSBY
26
Hit And Run Lover
LEE POLLOCK
27
Hey! Watcha Say Babe!
THE RHYTHM ADDICTS
28
Breaker
THE POLARAS
29
Ruth Ann
TOM WAYNE
Various - It's Gonna Be Action Packed (6-CD)

CD 3
01
My Girl Sue
THE FABULOUS THUNDERBOLTS
02
International Runway
DAVE JOHNSON
03
I Got Some News For You
BOBBY LEE
04
Woman Fever
THE ROCKATUNES
05
She's My Woman
BOBBY ROBERTS WITH HIGHPOCKETS' DELTA ROCKETS
06
Goodbye Johnny
LA-SABERS
07
How I Love You
DERRELL SPECK & THE REBEL ROUSERS
08
Jaguar
THE JAGUARS WITH TOM LOONEY
09
Bongo Rock • THE ROCK-ITS (VOC BY RALPH ROBBINS) /Frankie And Johnny
THE PROWLERS
10
Don't Stop, Don't Stop
THE ROCK-ITS (VOC BY RALPH ROBBINS)
11
Whole Lotta Shakin' Going On
THE CENTURYS
12
Money
RICHARD WYLIE & HIS BAND
13
THE ROCK-A-TONES /Wicked
MIKE SANCHEZ
14
Touch Of Your Love
EDDIE MOORE
15
You Know What I Like
THE RIVIES
16
Jimbo Twist
JIM HOWARD
17
Black River Bay
EARL SMITH & THE NIGHT CAPPERS
18
Albino Bat
THE REGENTS
19
DOUG DICKENS WITH THE
Various
20
Raw Deal
FIREBALLS
21
Katy D
BILLY & THE JOKERS
22
Ubangi Stomp
THE VELAIRES
23
Midnight
THE TEMPESTS
24
Hulu Hoop
THE SPECKULATIONS
25
NICK AND HIS JAGUARS /Tough Cat
THE FERROS
26
Rustler
THE SABRES
27
It Ain't What You Got
TOMMY CASSEL
28
Take A Bath
CHARLES SIMS WITH EARL PALMER & BAND
29
Jeannie, Jeannie
LES TASHER & HIS REBEL ROCKS
30
Night Fligh
THE ORIGINALS
Various - It's Gonna Be Action Packed (6-CD)

CD 4
01
Saw Mill Run
MARLINS
02
Why Don't You Do Right
ROOSEVELT GRIER
03
What Did He Say
TERRY & THE PIRATES
04
Your Mama Put The Hurt On Me
THE IMPACS
05
Got Something For You Baby
PINKY & JIM JENKINS WITH THE CLICHES
06
Rambling On
THUNDERBOLTS
07
Big Louise
OUTER LIMITS
08
That Child Is Really Wild
SINGING SAMMY WARD
09
Sidetrack
JESTERS
10
When I Get To Goin'
SPADES
11
Tongue Twister Boogie
LOUISIANA LANNIS
12
Tiger Tail
JIM PHILLIPS & THE RHYTHM DRIFTERS
13
Study Hall Blues
ROCKIN' REBELS
14
Plastic Saddle
LARRY & THE HEADLINERS
15
Ain't No Grave Gonna Hold My Body Down
CARL MARTIN TRIO
16
Comin' Through
RHYTHMICS
17
Railroad Drag
JAGUARS
18
Snuffy Smith
JOHNNY ACTON
19
I'll Tear Your Playhouse Down
BILLY FREE
20
Walking Out
LOUISIANA LANNIS
21
Rockin' On The Moon
DEACON & THE ROCK & ROLLERS
22
Do The Dog
ARGONS
23
Don't Leave Me Baby
LITTLE BOYD & THE BLUES BEES
24
Besame Mucho
RHYTHMICS
25
Railroad Drag
JAGUARS
26
Green Front Boogie
DEL-TONES
27
Some Man (Other Than Me)
HIBOYS COMBO
28
Mercy, Little Baby
PASSIONS
29
Cobra 289
ROCKIN' CONTINENTALS
30
Downbeat
JERRY WOODARD & THE CAVALEERS
31
I Love You Baby
PAUL CAMPBELL
32
Count Down
TEMPESTS
Various - It's Gonna Be Action Packed (6-CD)

CD 5
01
Party At Vern's
SATELLITE BAND
02
Red Dress
JOHNNY HUSKEY & THE KING BEE'S
03
Surfboard Stag
RAY HOLLAND
04
Tarzan •
ARTIE WILSON
05
TV Show
GENE KING & HIS MECATON BAND
06
Say Mama
CHY GUYS
07
Terri
ROCKS
08
Razorback
SAVOYS
09
Night Time Honk
DG WILLIAMS & THE DELTA RAIDERS
10
I Love Girls
TAMPELLAS
11
Hungry And Thirsty
JIMMY TROTTER
12
Granny Baby
DELI-CADOS
13
Winston
BEL-TONES
14
Hot Rod Ford
D-Y & THE MOTIVATERS
15
Love City
ROCKS
16
Windy City
KEITHDORROUGH & THE THUNDERBIRDS
17
Soul Salesman
CHUBBY MARTIN
18
Boogie Chillun
NITEHAWKS
19
Monkey's Uncle
JAC & JAY
20
Rainbow Stomp
MIXTURES
21
Invasion
GESTICS
22
Thunderbird Beach
FLOYD BROWN
23
Wat-cha Gonna Say
RICH MILLER & THE K9'S
24
Breakthrough
ADRIAN & THE SUNSETS
25
Do The Ba Ba Ba Ba Bop
MAYNIE & HOWIE W FREDDY HEAFNER & THE JOKERS
26
Givin' Everything Away
RHYTHM ROCKERS
27
Truck Drivers Baby
EP WILLIAMS
28
She's Treating Me Bad
BILL CHAMBERS
29
I ReceivedYour Letter
ROY HOLLAWAY
30
I Come From Louisiana
JIMMY BANKSTONE
31
I Ain't Nothin' But A Houndog
SMILIN' JACK BELVEAL
32
Line Drive
TERRY & THE RENEGADES
Various - It's Gonna Be Action Packed (6-CD)

CD 6
01
Stepping
FRANK MONDAY & STEPPERS
02
Stag Line
NOCTURALS
03
Swirl
FREDDY COLE & THE NORTHERN LIGHTS
04
The Woo
BOBBY & THE DEMONS
05
Boogie 65
REVELLS
06
Grandpa Rock
ROCK'N REBS
07
Baby That's Alright
ROBERT GILL & THE DREAMERS
08
Walkin' In The Garden
JIM KELLY & THE BELVEDERES
09
Casting My Spell
SPELLBINDERS
10
Milk Shake Mademoiselle
DON PHILLIPS WITH BILL DORTON
11
Sharkskin
MONZELS
12
Hootchie Cootchie
TOMMY MARTIN & THE XL'S
13
They Play It Wild
SAHARAS
14
What I Want
FLOYD BROWN
15
Sweet Passion (Of Your Love)
JOHN SNELL
16
Jack The Ripper
MUSTANGS (MAGIC MUSTANGS)
17
Pretty Baby
JIMMY THURMAN & THE CAVALIERS
18
Hang Loose
WEYMAN PARHAM
19
Petty Blue
CHARLES ALEXANDER
20
Thunderin' Guitar
JEUJENE AND THE JAYBOPS
21
Frankie and Johnny
SLIM HARRIS & STEREOPHONIXS
22
I'm AReady, Baby
BOB GARMON
23
Tennessee Baby
MERLE MATTS II
24
CHARLIE CONRAD:Night Club Blues
Various
25
Up, Up, Up and Down, Down, Down
THE COUNTRY FOUR
26
Thunderbeat
THE THUNDERMEN
27
Rockin Rollin Cadillac
HARRY HUTCHINS
28
Strength Of Love
HERBERT WOOLFOLK
29
Let's Talk About Us
HERBERT WOOLFORK
30
Rampage
TERRY & THE TAGS
31
Bad Times
SCOTTY McKAY
32
Pure Love
DONNIE & RONNIE
Various Artists Verschiedene Künstler/Interpreten auf einem Tonträger. Entweder als...
mehr
"Various"
Various Artists
Verschiedene Künstler/Interpreten auf einem Tonträger.
Entweder als Themen Zusammenstellung oder als Greates Hits, Best of.., Singles Collections usw.
Various Artist on Bear Family
Bewertungen lesen, schreiben und diskutieren...
mehr
Kundenbewertungen für "It's Gonna Be Action Packed (6-CD)"
Von:
wolfgang brandes
Am:
20.12.2017
grausig
Was ich für Musik bekomme, wusste ich ja. Obwohl sie hier an Primitivität nicht zu überbieten ist. Aber wie die CDs angeboten werden, rücksichtslos mit allen fetten Knacksern, unterschiedlichen Pausen und Lautstärken von Vinyl überspielt. Manche "Puristen" sagen ja, das wäre authentisch. Welch ein Graus!
Sogar ich mit meinen bescheidenen Möglichkeiten und einem Music-Cleaning-Programm hätte das besser hinbekommen. Die Macher hätten sich mal bei "BUFFALO BOP" erkundigen sollen, wie man's macht. Eigentlich haben sie es mit den Regional-Rockabilly-Boxen (Texas-Box, etc.) bewiesen, das sie es können, warum hier nicht??
Der Hammer ist, die CDs von der Halterung zu lösen ohne sie zu verbiegen oder die Finger zu verletzen ist fast unmöglich. Das bescheidene Booklet sagt auch nichts aus, außer ein paar Bildchen, einigen Platten-Covern und -Label.
Nachtrag: Ich habe nochmal recherchiert. Fast alle Tracks dieser CD-Box sind bei dem bereits erwähnten "BUFFALO BOP"-Label und anderen bei Sammlern bekannten Labels erschienen und das in wesentlich besserer Qualität. Also kann niemand sagen, dies hier wären besonders rare Stücke!
Von:
Bernd Schulte
Am:
28.10.2017
empfehlenswert
Gute CD-Box.Soundqualität unterschiedlich,da vermutlich von Singles abgenommen.
Von:
Willem Sepers
Am:
25.10.2017
Wonderful CD-box
An excellent CD-box , all 6 CD's contain exciting tracks ! Sometimes the sound-quality is not "top-of-the-bill" , that concerns especially the so-called acetates , but all the other tracks are good to excellent . A few tracks are not my-cup-of-tea ( more soul than rock 'n roll ! ) but in general : a highly recommended box !.
Nice booklet too , with many label-shots of the Original singles !
Bewertung schreiben
Bewertungen werden nach Überprüfung freigeschaltet.
Weitere Artikel von Various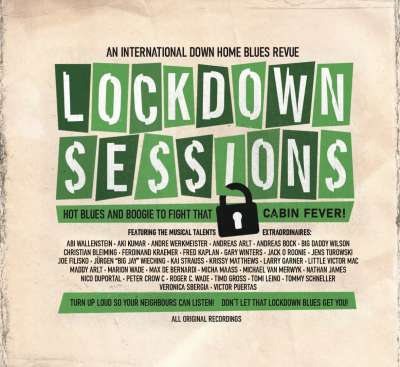 Various: Lockdown Sessions - A Downhome Blues Revue (2-CD)
Art-Nr.: CDCCD11112


Sofort versandfertig, Lieferzeit** 1-3 Werktage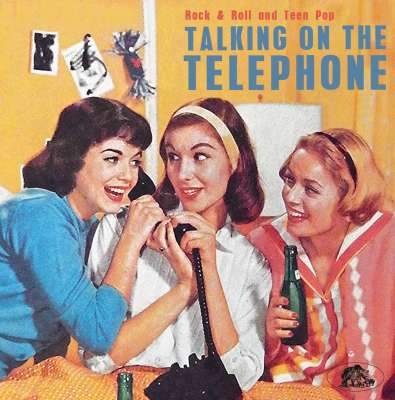 Various: Talking On The Telephone - Rock'n'Roll And Teen...
Art-Nr.: BCD17599


Artikel muss bestellt werden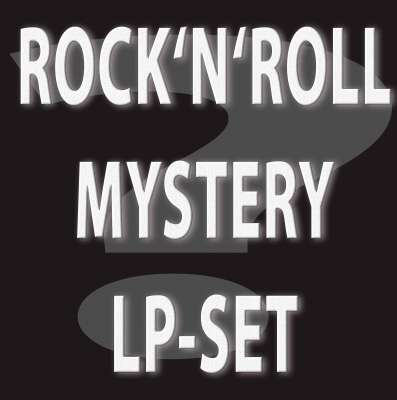 Various: Rock And Roll Mystery LP-Set (3-LP)
Art-Nr.: LPMYSTERY3


Sofort versandfertig, Lieferzeit** 1-3 Werktage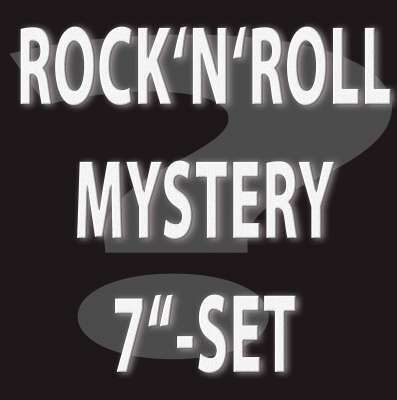 Various: Rock And Roll Mystery 45-Singles-Set (5x 7inch,...
Art-Nr.: 45MYSTERY5


Sofort versandfertig, Lieferzeit** 1-3 Werktage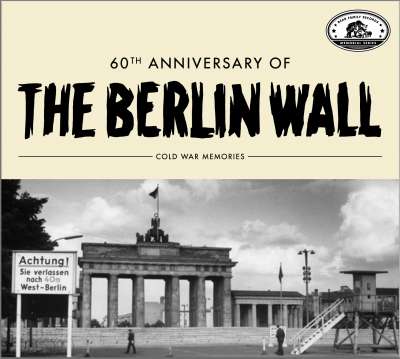 Various: Cold War Memories - 60th Anniversary Of The...
Art-Nr.: BCD17610


Sofort versandfertig, Lieferzeit** 1-3 Werktage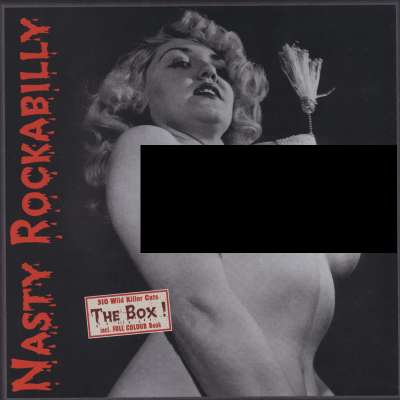 Various: Nasty Rockabilly - The Box (10-CD)
Art-Nr.: CDSHARP1001


Dieser Artikel ist gestrichen und kann nicht mehr bestellt werden!