Der Artikel wurde erfolgreich hinzugefügt.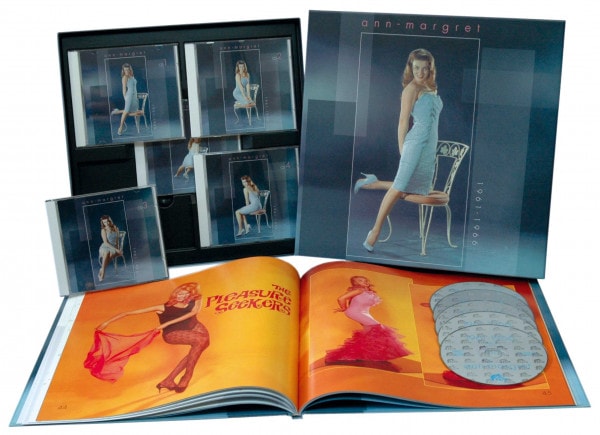 Dieser Artikel ist gestrichen und kann nicht mehr bestellt werden!
Benachrichtigen Sie mich, sobald der Artikel lieferbar ist.
Artikel-Nr.:

BCD16248

Gewicht in Kg.:

2
Composers Jule Styne and Stephen Sondheim crafted the song Let Me Entertain You to chart the...
mehr
Ann-Margret: Ann-Margret 1961 - 1966 (5-CD)
Composers Jule Styne and Stephen Sondheim crafted the song Let Me Entertain You to chart the progress of sisters Rose and June in their Broadway musical 'Gypsy.' When we first hear the tune in the show, it's sung by an innocent troupe of child performers. By the time Rose has grown to become the world-famous exotic dancer Gypsy Rose Lee, Let Me Entertain You has become a flashy backing for her bumps and grinds.
In a professional career that's nearing its 40th year, Ann-Margret has become an entertainer of world renown: an actress who's received two Academy Award nominations, and a singer-dancer who has graced stages from Las Vegas to a command performance for the King and Queen of Sweden. And throughout her career, she might have adopted both versions of Let Me Entertain You as her theme song. Because there are two Ann-Margrets: the quiet, demure girl who emigrated from Sweden as a youngster, and the fiery performer whose every note, every move, simply sizzles.
Music has played a major role in Ann-Margret's career from the beginning, and in addition to starring in several musical films, she's continued to sing and dance in spectacular live shows -- her 1992 appearance at Radio City Music Hall in New York is said to be the biggest production ever staged in that renowned venue.
Within a relatively brief time from her arrival in Hollywood, Ann-Margret was soon signed to film and recording contracts; between 1961-'66, she recorded several pop albums for the RCA label, as well as soundtracks for films including 'State Fair', 'Bye Bye Birdie', and (heating up the screen with Elvis Presley) 'Viva Las Vegas.' She was even animated, by the Hanna-Barbera Studios, and appeared as 'Ann-Margrock' in 'The Flintstones', where she wound up singing a lullabye, The Littlest Lamb. During this time, Ann-Margret worked with many of the finest producers, arrangers and musicians in Hollywood and Nashville, and held her own with all of them -- recording pop standards, rhythm and blues, Dixieland jazz or anything else that her producers would give her...
Artikeleigenschaften von

Ann-Margret: Ann-Margret 1961 - 1966 (5-CD)
Albumtitel:

Ann-Margret 1961 - 1966 (5-CD)

Genre

Pop

Preiscode

EK

Edition 2

Deluxe Edition

Artikelart

Box set

EAN:

4000127162489

Gewicht in Kg:

2
Ann-Margret - Ann-Margret 1961 - 1966 (5-CD)

Box set 1
01
Lost Love
02
(Hurrah For) La Pachanga
03
Hideway Heart
04
I Ain't Got Nobody (And Nobody Cares For Me)
05
I Should Care
06
More Than You Know
07
Please Be Kind
08
Blame It On My Youth
09
Baby Won't You Please Come Home
10
Teach Me Tonight
11
That's What I Like
12
You're Nobody 'til Somebody Loves You
13
Lovie Joe
14
Kansas City
15
Bye Bye Blues
16
Chicago
17
I Really Don't Want To Know
18
I Don't Hurt Anymore
19
Let Me Go, Lover
20
His Ring
21
Let's Stop Kidding Each Other
22
I Just Don't Understand
23
There's No Such Thing
24
Every Beat Of My Heart
25
It's Not So Funny
26
Gimmie Love
27
It Do Me So Good
28
All You Had To Do Was Tell Me
Ann-Margret - Ann-Margret 1961 - 1966 (5-CD)

Box set 2
01
Could It Be?
02
Moon River
03
It's Not So Funny
04
My Last Date With You
05
Heartbreak Hotel
06
Fever
07
Oh, Lonesome Me
08
Dance With Me Henry
09
What Do You Want From Me
10
Slowly
11
What Am I Supposed To Do
12
Inka Dinka Doo
13
Please Don't Talk About Me When I'm Gone
14
Jim Dandy
15
The Rock And Roll Waltz
16
Thirteen Men
17
Tell Me, Tell Me
18
C'est Si Bon
19
Begin The Beguine
20
I Was Only Kidding
21
Make Love To Me
22
There'll Be Some Changes Made
23
Senor Blues
24
The Rock And Roll Waltz
25
No More
26
If You Can't Find Love
27
Blable De Da
28
So Did I
Ann-Margret - Ann-Margret 1961 - 1966 (5-CD)

Box set 3
01
Bachelor In Paradise
02
Never On Sunday
03
Lovin' Spree
04
Something To Remember
05
Hold Me
06
You Took Advantage Of Me
07
Mr. Wonderful
08
Call Me Darling
09
I Wanna Be Loved
10
Let Me Entertain You
11
Paradise
12
Romance In The Dark
13
Ma (He's Making Eyes At Me)(& AL HIRT)
14
Personality (& AL HIRT)
15
Bill Bailey (& AL HIRT)
16
The Best Man (& AL HIRT)
17
Row, Row, Row (& AL HIRT)
18
Just Because (& AL HIRT)
19
Little Boy (Little Girl)(& AL HIRT)
20
'Tain't What You Do (& AL HIRT)
21
My Baby Just Cares For Me (& AL HIRT)
22
Sister Kate (& AL HIRT)
23
Everybody Loves My Baby (& AL HIRT)
24
Mack The Knife (& AL HIRT)
25
Mama's Gone, Goodbye (& AL HIRT)
26
Mutual Admiration Society (& AL HIRT)
27
Baby, It's Cold Outside (& AL HIRT)
Ann-Margret - Ann-Margret 1961 - 1966 (5-CD)

Box set 4
01
Bye Bye Birdie
02
Take All The Kisses
03
I'm In The Mood For Love
04
The Best Is Yet To Come
05
How Lovely To Be A Woman
06
Lips That Lie
07
Now It's My Turn
08
I Ain't Gonna Be Your Fool No More
09
Man's Favorite Sport
10
Hey, Little Star
11
Love Makes The World Go Round
12
As Long As He Needs Me
13
Is It Really Me?
14
Our Language Of Love
15
You Sure Know How To Hurt Someone
16
Someday Soon
17
He's My Man
18
What Did I Have That I Don't Have?
19
Mister Kiss Kiss Bang Bang
20
I Just Want To Make Love To You
21
That Old Black Magic
22
By Myself
23
Cute
24
After The Lights Go Down Low
25
I Wanna Be Loved
26
More
27
You Came A Long Way From St. Louis
28
The Good Life
Ann-Margret - Ann-Margret 1961 - 1966 (5-CD)

Box set 5
01
Isn't It Kinda Fun? (& DAVID STREET)
02
Willing And Eager (& PAT BOONE)
03
It's A Grand Night For Singing (& PAT BOONE)
COX, Wally & B.Darin & Gordon
04
Overture (Bye Bye Birdie-main title)
05
One Boy
06
How Lovely To Be Woman
07
Hymn For A Sunday Evening
08
A Lot Of Livin' To Do
09
Rosie And Bye Bye Birdie (finale)
10
The Lady Loves Me (& ELVIS)
11
You're The Boss (& ELVIS)
12
Appreciation
13
My Rival
14
Pleasure Seekers
15
Next Time
16
Something To Think About
17
Everything Makes Music When You're In Love
18
Paris Lullaby (& LOUIS JORDAN)
19
The Swinger
20
The Littlest Lamb, 1
21
The Littlest Lamb, 2
22
Christmas Greetings
Ann Margret Die Komponisten Jule Styne und Stephen Sondheim haben den Song Let Me Entertain...
mehr
"Ann-Margret"
Ann Margret
Die Komponisten Jule Styne und Stephen Sondheim haben den Song Let Me Entertain You geschrieben, um die Fortschritte der Schwestern Rose und June in ihrem Broadway-Musical 'Gypsy' festzuhalten. Wenn wir die Melodie zum ersten Mal in der Show hören, wird sie von einer unschuldigen Truppe von Kinderdarstellern gesungen. Als Rose zur weltberühmten exotischen Tänzerin Gypsy Rose Lee herangewachsen ist, ist Let Me Entertain You zu einer auffälligen Stütze für ihre Unebenheiten geworden.
Ann-Margret hat sich in ihrer fast 40-jährigen Karriere zu einer weltberühmten Entertainerin entwickelt: eine Schauspielerin, die zwei Oscar-Nominierungen erhalten hat, und eine Sängerin und Tänzerin, die die Bühnen von Las Vegas bis zu einer Kommando-Performance für den König und die Königin von Schweden beehrt hat. Und während ihrer gesamten Karriere könnte sie beide Versionen von Let Me Entertain You als ihr Titelsong übernommen haben. Denn es gibt zwei Ann-Margrets: das stille, zurückhaltende Mädchen, das als Jugendlicher aus Schweden ausgewandert ist, und die feurige Performerin, deren jede Note, jede Bewegung einfach nur brutzelt.
Musik spielte von Anfang an eine wichtige Rolle in Ann-Margrets Karriere, und neben der Hauptrolle in mehreren Musikfilmen sang und tanzte sie weiterhin in spektakulären Live-Shows - ihr Auftritt 1992 in der Radio City Music Hall in New York gilt als die größte Produktion, die jemals an diesem renommierten Ort aufgeführt wurde.
Innerhalb relativ kurzer Zeit nach ihrer Ankunft in Hollywood wurde Ann-Margret für Film- und Plattenverträge verpflichtet; zwischen 1961 und 1966 nahm sie mehrere Pop-Alben für das Label RCA auf, sowie Soundtracks für Filme wie "State Fair", "Bye Bye Bye Birdie" und "Viva Las Vegas" (mit Elvis Presley). Sie wurde sogar von den Hanna-Barbera Studios animiert und trat als'Ann-Margrock' in'The Flintstones' auf, wo sie ein Schlaflied sang, The Littlest Lamb. Während dieser Zeit arbeitete Ann-Margret mit vielen der besten Produzenten, Arrangeuren und Musikern in Hollywood und Nashville zusammen und konnte sich mit allen behaupten - bei der Aufnahme von Pop-Standards, Rhythmus und Blues, Dixieland Jazz oder allem anderen, was ihr ihre Produzenten geben würden.
Als ihr RCA-Vertrag auslief, hörte sie fast auf zu zeichnen und konzentrierte ihre Energien auf andere Bereiche. Seitdem darf das umfangreiche Repertoire von Ann-Margret bis auf wenige Ausnahmen vergriffen sein. Und in ihrer anderweitig aufschlussreichen Autobiographie'My Story' (geschrieben mit Todd Gold) ignoriert Ann-Margret ihre Zeit im Tonstudio. "Ich kann nicht glauben, dass ich all diese Songs gemacht habe", rief sie aus, als sie die Liste des Materials für dieses Projekt sah.
Mit diesem Set wollen wir die RCA-Aufnahmen von Ann-Margret und anderen aus der gleichen Epoche wieder in den Vordergrund rücken und diese Lücke in ihrer Biographie schließen. Sie wird Sie unterhalten, um sicher zu sein. Aber, um einen anderen der hier enthaltenen Songs zu zitieren, was Sie hören werden, ist alles andere als garantiert mehr als das, was Sie wissen.

* * *
Gustav Olsson war Elektriker, fast 40 Jahre alt, als er die 21-jährige Anna Aronsson heiratete. Obwohl sie in Stockholm lebten, als ihre Tochter Ann-Margret (benannt nach einem beliebten Eislaufstar) am 28. April 1941 geboren wurde, zogen sie bald nach Valsjobyn, einer Stadt mit 150 Einwohnern 200 Meilen südlich des Polarkreises und angrenzend an Norwegen.
Gustav war als Teenager nach Kanada ausgewandert, danach nach Chicago, Illinois, bevor er nach Schweden zurückkehrte und Anna heiratete. Und während Ann-Margret noch sehr jung war, zog Gustav zurück in die Vereinigten Staaten, in der Hoffnung, Arbeit zu finden, und verließ seine Frau und Tochter, um bei Annas Mutter zu leben. Die beiden Frauen führten ein Restaurant und eine Bäckerei, wo die kleine Ann-Margret sang und tanzte, um die örtlichen Bauern, Holzfäller und Soldaten zu unterhalten.
Bewertungen lesen, schreiben und diskutieren...
mehr
Kundenbewertungen für "Ann-Margret 1961 - 1966 (5-CD)"
Bewertung schreiben
Bewertungen werden nach Überprüfung freigeschaltet.
Weitere Artikel von Ann-Margret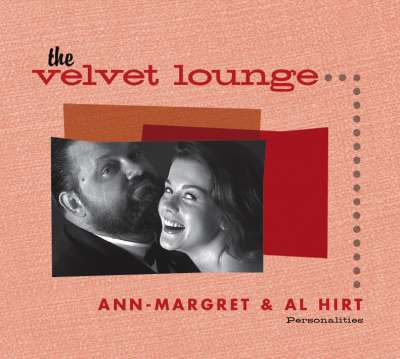 Ann-Margret: Personalities
Art-Nr.: BCD17145


Sofort versandfertig, Lieferzeit** 1-3 Werktage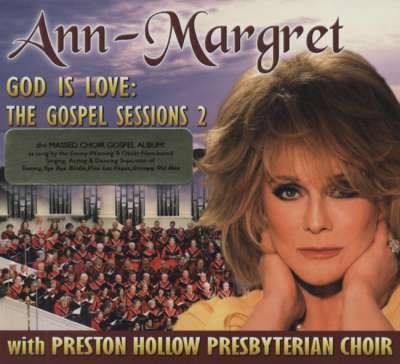 Ann-Margret: God Is Love: The Gospel Sessions 2
Art-Nr.: CDAG7057


Artikel muss bestellt werden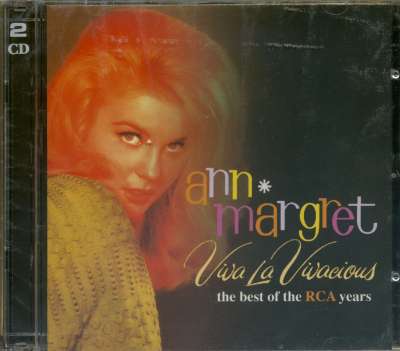 Ann-Margret: Viva La Vivacios - Best Of RCA (2-CD)
Art-Nr.: CDCMED1010


Sofort versandfertig, Lieferzeit** 1-3 Werktage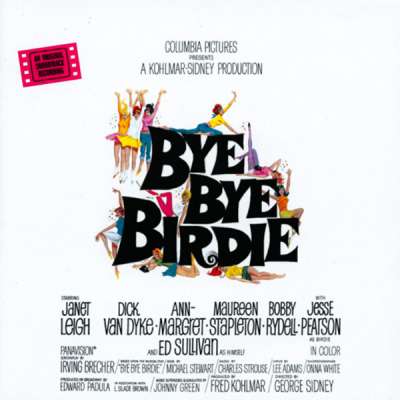 Ann-Margret & Others: Bye Bye Birdie - Original Soundtrack...plus
Art-Nr.: CDRCA54217


Artikel muss bestellt werden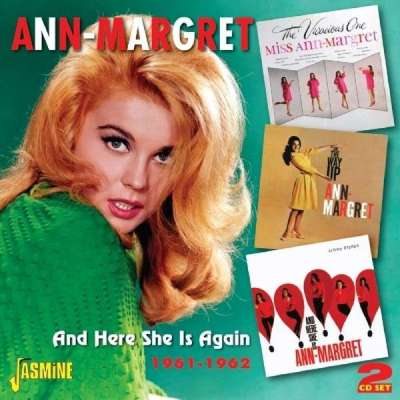 Ann-Margret: And Here She Is Again 1961-1962 (2-CD)
Art-Nr.: CDJAS788


Sofort versandfertig, Lieferzeit** 1-3 Werktage