Der Artikel wurde erfolgreich hinzugefügt.
Nat 'King' Cole
L-O-V-E The Complete Capitol Recordings 1960-1964 Vol.2 (11-CD Deluxe Box Set)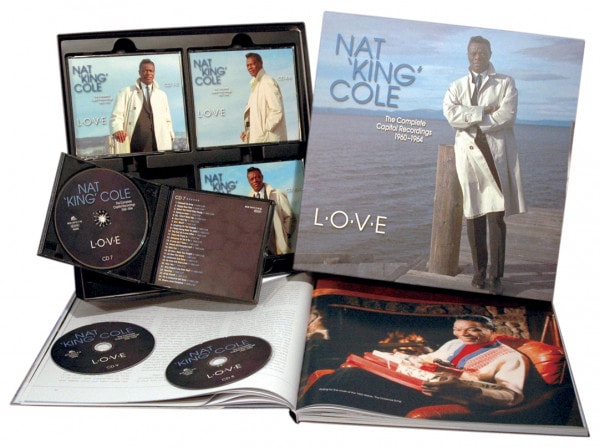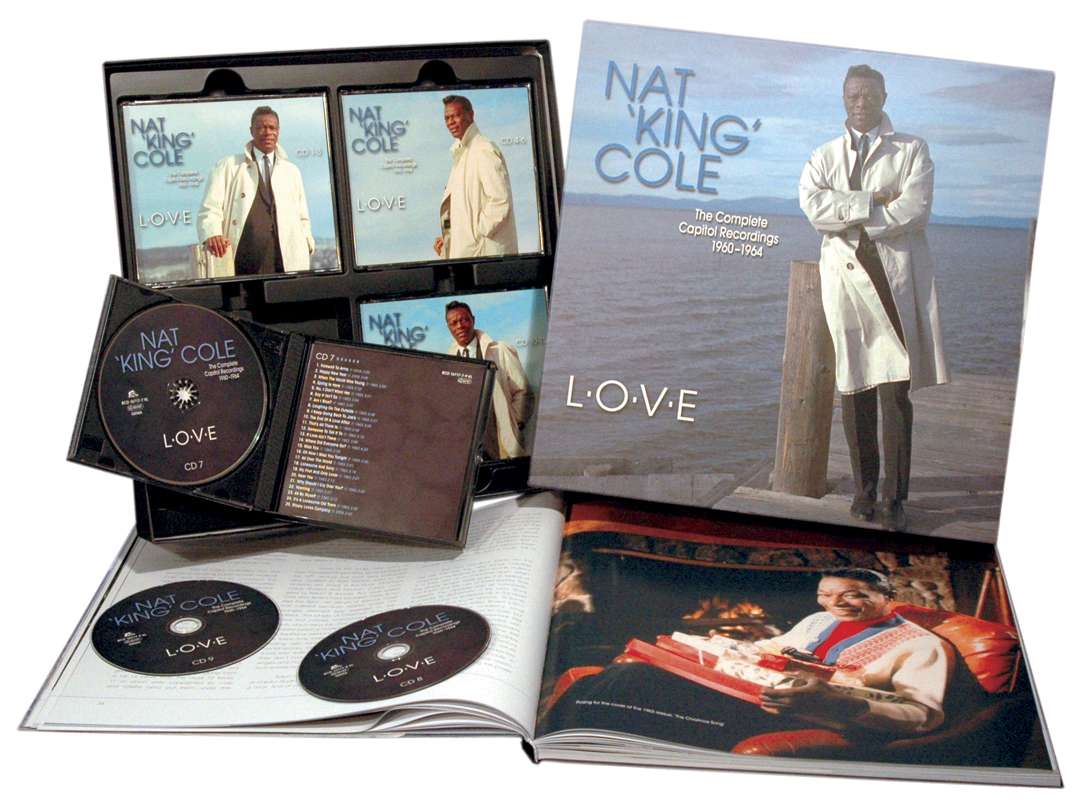 179,95 € *
199,95 € *
(10% gespart)
inkl. MwSt. / zzgl. Versandkosten - Abhängig vom Lieferland kann die MwSt. an der Kasse variieren.
Sofort versandfertig, Lieferzeit** 1-3 Werktage
In vielfacher Hinsicht waren die letzten fünf Jahre in Nat King Cole s Karriere die...
mehr
Nat 'King' Cole: L-O-V-E The Complete Capitol Recordings 1960-1964 Vol.2 (11-CD Deluxe Box Set)
In vielfacher Hinsicht waren die letzten fünf Jahre in
Nat King Cole
s Karriere die erfolgreichsten und bedeutsamsten: Er behauptete sich gegen den rebellischen Rock 'n' Roll und andere Formen nicht-traditioneller Popmusik und stand auf dem absoluten Höhepunkt. Er verbuchte in jenen Jahren mehr Hits als je zuvor, und er schaffte es meisterlich, unmittelbar auf einzelne Hits komplette Bestseller-Alben folgen zu lassen. Zwischen 1960 und 1964 arbeitete Cole mit einem neuen, außergewöhnlichen musikalischen Leiter zusammen, Ralph Carmichael ' ferner schuf er einige seiner überragendsten Langspielplatten mit altgedienten Mitstreitern wie
Billy May
und
Gordon Jenkins
. Außerdem kam es zu wunderbaren, einmaligen Projekten wie etwa der Kooperation mit dem Pianisten
George Shearing
und zu Nat King Coles einziger offizieller
Live
-LP.
Die vorliegende, brandneue 11-CD-Box ist die erste Veröffentlichung sämtlicher Nat King Cole-Aufnahmen der letzten fünf Jahre seiner langen Karriere, insgesamt 292 Master. Die Box enthält die folgenden Alben, in vielen Fällen außerdem zusätzliches Material aus den entsprechenden Sessions: Nat King Coles einzige Live-LP 'Live At The Sands' (1960) ' einhellig als eines der besten Live-Alben aller Zeiten bezeichnet.
'Wild Is
Love
' ' Coles einziges Konzeptalbum inklusive des berühmten Titelsongs, zugleich seine letzte Zusammenarbeit mit dem bedeutenden Arrangeur
Nelson Riddle
(1960). 'The Magic Of Christmas' '
Nat King Coles einzige authentische Weihnachts-LP, eine Sammlung traditioneller Songs zum Fest; seine erstes Projekt mit dem großartigen Ralph Carmichael als musikalischem Leiter (1960). 'The Touch Of Your Lips' ' Eine von Nat King Coles schönsten Balladen-Sammlungen, mit aufwendigen Arrangements von Mr. Carmichael (1960). 'Nat King Cole Sings / George Shearing Plays' ' Eine weitere brillante Kollektion von Liebesliedern; Nat King Coles einzige Zusammenarbeit mit dem brillanten Jazz-Pianisten, abgerundet durch superbe Streicher-Arrangements von Ralph Carmichael. Enthält viele Extra-Tracks (1961). 'The Nat King Cole Story' ' Nat King Coles umfassendes autobiographisches Statement von 1961 mit Neueinspielungen seiner klassischen Hits aus den 40er und 50er Jahren, jetzt in vorzüglichem Stereo und mit den Original-Orchester-Parts (damals eine sorgfältig gestaltete Dreier-LP) ' dazu viele Extra-Titel. 'Let's Face The Music!' ' Nat King Coles letzte Zusammenarbeit mit seinem alten Weggefährten Billy May erwies sich als eine der am intensivsten swingenden LPs seiner Karriere; hier holte er nicht nur alles aus den 12 Songs heraus, sondern spielte zusätzlich fünf Soli auf einer elektrischen Orgel ' die einzigen seiner gesamten Karriere! Von 1961. 'More Cole Espanol' ' Nat King Coles letztes spanischsprachiges Album führte ihn nach Mexico
City
, musikalisch und textlich! Mit Ralph Carmichael (1962). 'Ramblin' Rose' ' Nat King Coles erster Super-Hit aus jenen Tagen, ein Country-Abräumer 'von zwei jüdischen Jungs aus Brooklyn', der zu einem seiner ewigen Bestseller wurde und den Boden für ein ähnlich erfolgreiches Album bereitete (1962). 'Dear Lonely Hearts' ' Nat King Coles zweites Country-Album. (1962). 'Where Did Everyone Go' ' Nat King Coles einzige LP mit Bar- und Einsamkeits-Songs im Stil von
Frank Sinatra
s 'Only The Lonely'. Ein unterbewerteter Klassiker mit hochqualitativer Popmusik, überragend arrangiert von Gordon Jenkins und voller Cole-Highlights wie etwa dem Titelsong und dem unwiderstehlichen 'I Keep Going Back To Joe's' (1962). 'My Fair Lady' ' Nat King Coles wunderschöne (aber weniger bekannte) Gesamtaufnahme des weltberühmten Musicals von Alan Jay Lerner und Frederick Lowe aus dem Jahr 1956. Überragende Orchestrierung durch
Ralph Carmichael
(1963).
Those Lazy, Hazy, Crazy Days Of Summer
Einer der bedeutendsten Frühsechziger-Hits und gleichzeitig ein Song, der eine musikalische Epoche prägte und ein wunderbares Album nach sich zog ' 12 angenehm nostalgische Sommer-Lieder mit Nat King Cole, dem Carmichael-Orchester und großem Chor. Enthält
That Sunday, That Summer
, einen der schönsten späten Nat King Cole-Titel (1963). 'I Don't Want To Be Hurt Anymore' ' Nat King Coles letztes Country-Album (zugleich das modernste der drei), mit abgeklärten Arrangements von Ralph Carmichael sowie vielen Bonus-Titeln und Songs, die damals auf Singles erschienen sind (1964).
L ' O ' V ' E
Nat King Coles letzter Hit stammte von dem Deutschen
Bert Kaempfert
. Mit Ralph Carmichael schuf er um diesen Titel herum einen LP-Klassiker mit intensiv swingenden Liebesliedern im Stil eines
Count Basie
und mit europäischem Flair. Nat King Coles letztes Album präsentierte soviel guten Gesang und Swing wie nur wenige während seiner gesamten Karriere. Die Box enthält außerdem mehr als 40 Singles, von denen die meisten noch nie auf LP oder gar CD veröffentlicht wurden. Darunter sind unentdeckte, brillante Highlights wie zum Beispiel: Viele überragende Show-Songs, etwa
Look No Further
(von 'No Strings') und
Magic Moment
(von 'The Gay Life').
Nat King Coles kaum bekannte
Reunion
-Session von 1960 mit
Stan Kenton
und seinem Orchester. Nat King Coles einzige Zusammenarbeit mit dem Arrangeur Richard Wess, mit 'Cappuccina' als swingendem Ergebnis.
Die wunderbaren fremdsprachigen Versionen, die Nat King Cole von seinen Hits sang und die nicht einmal immer in den jeweiligen Ländern erhältlich waren!
Diverse überragende Film-Songs, zum Beispiel aus der
Western
-Kult-Komödie 'Cat Ballou'. Viele dieser Singles-Tracks waren in den vergangenen 40 Jahren nur mit nachträglich hinzugefügten Rhythmusspuren zu hören, auf dieser Box sind sie erstmals in ihrer ursprünglichen, unverfälschten Form zusammengestellt.
Das gebundene-Buch ist von gewohnter, außergewöhnlicher Bear-
Family
-Qualität: 184 Seiten, prall gefüllt mit Farbfotos aus dem Capitol-Archiv, einem umfangreichen, analysierenden Hintergrundtext des anerkannten Nat King Cole-Kenners Will Friedwald
und mit einer Komplett-Discographie sowie einem Song-Index von Michel Ruppli, Jordan Taylor, Russell Wapensky &
Richard Weize
.
Artikeleigenschaften von

Nat 'King' Cole: L-O-V-E The Complete Capitol Recordings 1960-1964 Vol.2 (11-CD Deluxe Box Set)
Albumtitel:

L-O-V-E The Complete Capitol Recordings 1960-1964 Vol.2 (11-CD Deluxe Box Set)

Genre

Pop

Edition 2

Deluxe Edition

Preiscode

KL

Artikelart

Box set

EAN:

4000127167170

Gewicht in Kg:

3
Nat King Cole Geboren am 17. 3. 1917 als Nathaniel Adams Coles in Montgomery, Alabama-...
mehr
"Nat 'King' Cole"
Nat King Cole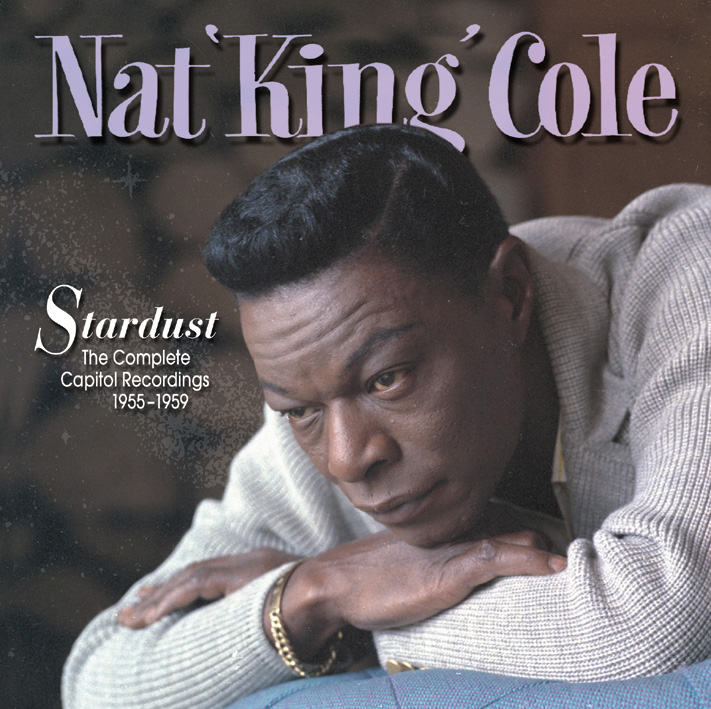 Geboren am 17. 3. 1917 als Nathaniel Adams Coles in Montgomery, Alabama- gestorben am 15.2.1965 in Santa Monica, Kalifornien. Ab 1934 leitete der Sänger und Pianist seine eigene Band The Royal Dukes. Fünf Jahre später formierte er das legendäre King Cole Trio mit dem Gitarristen Oscar Moore und Bassist Wesley Prince, der später von Johnny Miller abgelöst wurde.

Hits bis zum Beginn seiner Solo-Karriere: 15, darunter die Nr.-1-Erfolge '(I Love You) For Sentimental Reasons' (1946) und "Nature Boy' (1948). 1946 spielte er - einen Tag vor der Aufnahme durch Autor Bobby Troup - die Originalversion des Klassikers '(Get Your Kicks On) Route 66' für Capitol ein. Bis zu Nat King Coles Tod kamen genau 80 weitere Titel in die US-Hitlisten, zu den bekanntesten gehören 'Mona Lisa' (1950), 'Unforgettable' (1951), 'Pretend' (1953), 'Looking Back' (1958) und 'Ramblin' Rose' (1962). In den amerikanischen R&B-Charts konnte sich Nat King Cole zwischen 1942 und 1991 mit 46 Titeln platzieren.

Der Entertainer und Komponist wirkte auch in Kinofilmen wie 'St. Louis Blues' und "Cat Ballou' mit. 1991 kam 'Unforgettable' ein zweites Mal in die Charts: Nat King Coles Stimme wurde einer Version beigemischt, die seine Tochter Natalie (Jahrgang 1950) gesungen hatte. Einen 'Grammy' für sein Lebenswerk erhielt der angesehene Interpret posthum 1990, in die Rock'n'Roll Hall Of Fame wurde er in der Sparte "Early Influences' im Jahr 2000 aufgenommen. 'Answer Me, My Love' (Capitol F 2687) war im Februar 1954 unter diesem Titel ein Nr.-6-Single-Hit in den USA, die deutsche Original- fassung von 1952 hieß 'Mütterlein' (bei der GEMA angemeldet als 'Mütterlein, Mütterlein') und ist als Nat King Cole-Aufnahme nicht veröffentlicht worden. Er hat die deutsche Version in Los Angeles eingespielt. Die populärste Veröffentlichung im deutschsprachigen Raum stammt von Schlagerstar Leila Negra (Austroton 45 229), es existieren auch Fassungen in mehreren skandinavischen Sprachen.

Von Schweden aus gelangte das Lied dann in die USA- die Übersetzung besorgte Carl Sigman, ein renommierter Texter aus Brooklyn. Auch 'L-O-V-E' (in deutscher Sprache) wurde erst im Jahr 2002 auf einem Cole-Band des Capitol-Labels entdeckt, offiziell erschienen ist diese Version nie. Als englische Fassung gab es die Nat King Cole-Veröffentlichung 'L.O.V.E' auf der Single Capitol K 22818 (Deutschland) bzw. Capitol 5261 (USA). Ein weiterer Song war zumindest für eine Nat King Cole-Interpretation vorgesehen: Die amerikanische Sängerin Vangie Carmichael hatte 1963 bereits die sogenannten - 'guide vocals' (Führstimme) von "Schön ist die Welt' = "All Over The World' besorgt- ein entsprechendes Capitol-Tape mit der Kartonaufschrift 'German vocals for Nat- hold for Gillette' (= Cole-Produzent Lee Gillette) liegt vor.
Aus dem Bear Family Buch - 1000 Nadelstiche von Bernd Matheja - BFB10025 -
Nat King Cole
"Some performers - like myself - have to be loud and rambunctious. But Nat was just Nat."
- Sammy Davis, Jr.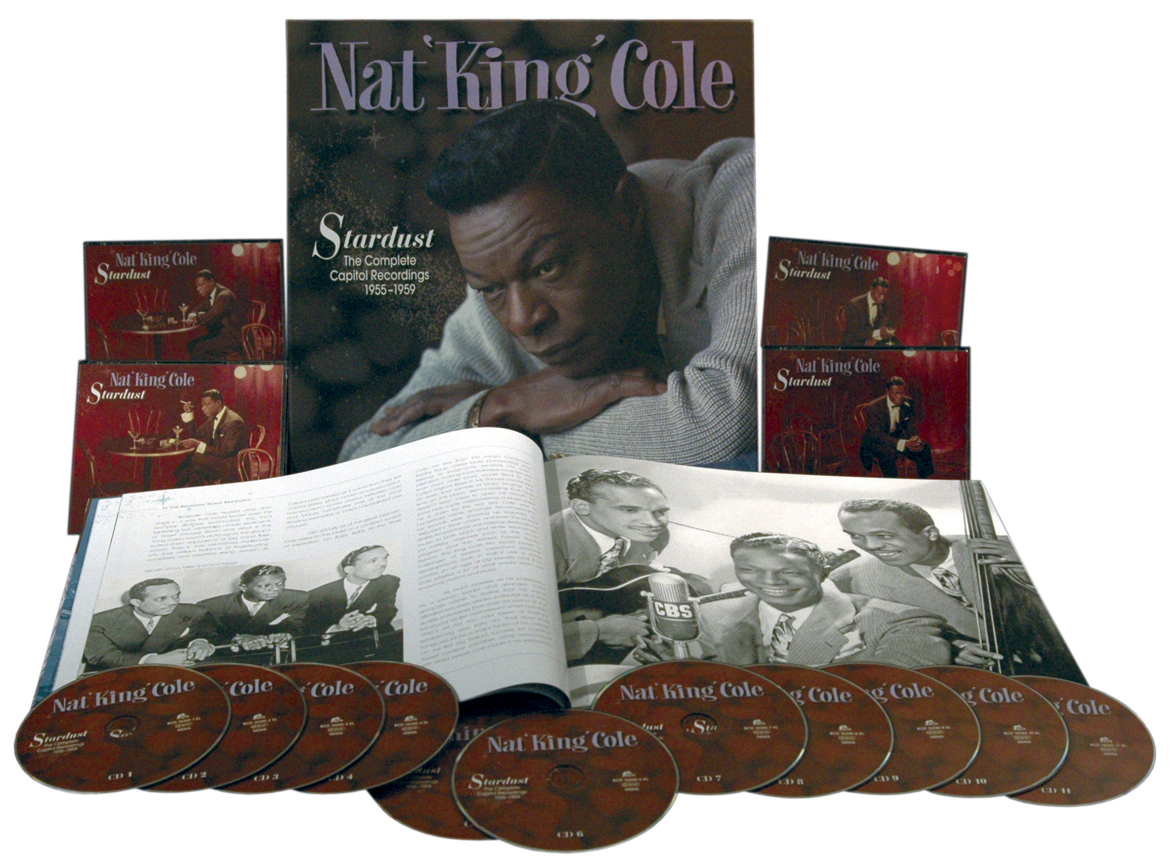 Am 20. Dezember 1954, etwas mehr als eine Woche vor Beginn des Zeitraums, der von diesem Box-Set abgedeckt wird, nahmen Nat King Cole und sein musikalischer Leiter Nelson Riddle A Blossom Fell auf. Der Song wäre einer von Coles großen Hits von 1955; 1956 würde er zum Haupttrack seines Albums'Ballads Of The Day', einer beliebten
Zusammenstellung erfolgreicher Singles, werden. Empirische Beweise deuten darauf hin, dass Cole und sein Produzent Lee Gillette A Blossom Fell als einen der größten Hits des Sängers aller Zeiten betrachteten. Cole landete mehr als hundert Songs in verschiedenen Hit-Charts über einen Zeitraum von 25 Jahren allein in seinem Leben, doch A Blossom Fell war einer der 36 Songs, die sie 1961 für das Retrospektivalbum "The Nat King Cole Story" in Stereo neu aufnahmen.
A Blossom Fell war in vielerlei Hinsicht ein typisches Lied von Nat King Cole. Wie viele seiner Hits in den 50er und 60er Jahren war es ein europäischer Import. Cole muss sicher den Rekord halten, man sollte den Ausdruck verzeihen, dass er mehr aus dem Ausland stammende Songs macht als jeder andere amerikanische Entertainer - mit der möglichen Ausnahme von Louis Armstrong. In diesem speziellen Fall kam das Lied aus England, wo es von drei eher obskuren Autoren namens Harold Cornelius, Dominic John und Howard Barnes geschrieben wurde. (Die einzige andere Tatsache, die ich über sie herausfinden konnte, ist, dass sie auch einen anderen Song geschrieben haben, den Cole in die Charts aufgenommen hat: die 1955 Dreams Can Tell A Lie. Diese Melodie war weder annähernd so gut wie ein Lied noch dementsprechend fast so groß wie A Blossom Fell.
Für die meiste Zeit seiner Karriere kam nicht nur ein bedeutender Teil von Cole's Material von außerhalb der Vereinigten Staaten, sondern auch ein großer Teil seines Marktes befand sich dort. Etwa zur gleichen Zeit wurde A Blossom Fell in Amerika veröffentlicht, Cole's CD wurde auch im Heimatland des Songs veröffentlicht, wo Cole's Version deutlich höher kletterte als konkurrierende Aufnahmen von einheimischen Croonern, Dickie Valentine und Ronnie Hilton.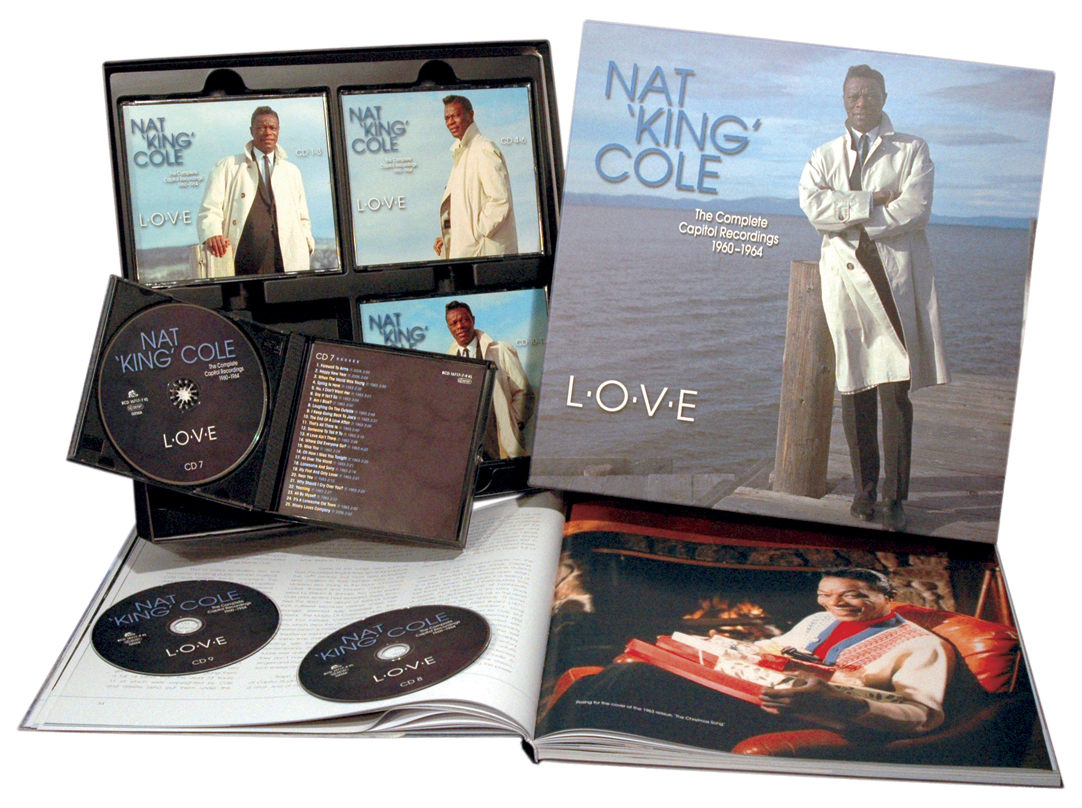 Das Lied ist auch ein archetypischer Nat King Cole-Hit, der ohne Respektlosigkeit gegenüber Mr. Valentine und Mr. Hilton, ich bezweifle, dass sich jemand an dieses spezielle Lied - und viele andere - erinnern würde, wenn es nicht für Cole wäre. In gewisser Weise war dies das Gegenteil vom traditionellen Weg in das Great American Songbook. In vielen Fällen ist die ursprüngliche Quelle der großen Lieder irrelevant; nur Gelehrte und Musikfreaks würden sich darum kümmern, dass All The Things You Are von einem Sänger vorgestellt wurde, von dem noch nie jemand gehört hat (sogar 1939) in einer Show namens "Very Warm For May", die schnell floppte. A Blossom Fell ist genau das umgekehrte Szenario: Wir kümmern uns nur um den Song, weil Nat Cole damit einen Hit hatte. Wir hätten keinen Grund, uns an das Lied zu erinnern, wenn es nicht für Cole wäre; er hat es nicht nur auf die Karte gesetzt, er war die ganze Karte.
Obwohl es von einer Handvoll anderer Sänger aufgenommen wurde, kommt die einzige Glaubwürdigkeit des Songs von der Cole-Riddle-Hit-Aufnahme. Die österreichische Jazzsängerin Simone Kopemajer hat es kürzlich auf ein
Album aufgenommen, weil sie, wie sie mir sagte, die Cole-Performance davon liebte. Für Frau Kopemajer stellt Blossom ein Stück des Great American Songbook und des Cole Canon dar - ich glaube nicht, dass sie wusste, dass das Lied tatsächlich aus Europa stammt.
Aber im Gegensatz zu All The Things You Are - und das ist zugegebenermaßen ein ungerechter Vergleichsmaßstab - ist A Blossom Fell keineswegs ein klassisches Beispiel für Songwriting. Der Text dreht sich um zwei Punkte, der erste ist die Verwendung von Pflanzen als Metapher. Cole sang andere Lieder, die Variationen dieser Idee benutzten, vor allem die berühmte Blue Gardenia (1953), den obskuren Sweet William (1952) und die klassischen Autumn Leaves (die er 1955 zum ersten Mal aufführte).
Der Text verwendet auch eine andere altehrwürdige Eitelkeit von Songwritern: die Idee, dass Zigeuner, die Wahrsager sind, eine Rasse von Mystikern sind, die das innere Dope über das Schicksal haben. Während viele der ethnischen Stereotypen der Tin Pan Alley in der Nachkriegszeit verschwunden waren, war die vorgefasste Vorstellung von Zigeunern offensichtlich lebendig und gut. In Liedern wie Golden Earrings und The Gypsy (und sogar Cole's eigene, früher That Ain't Right) bewerten Liebhaber ihre Affären anhand von verräterischen Zeichen, die von Zigeunern in Teeblättern und Kristallkugeln gelesen werden.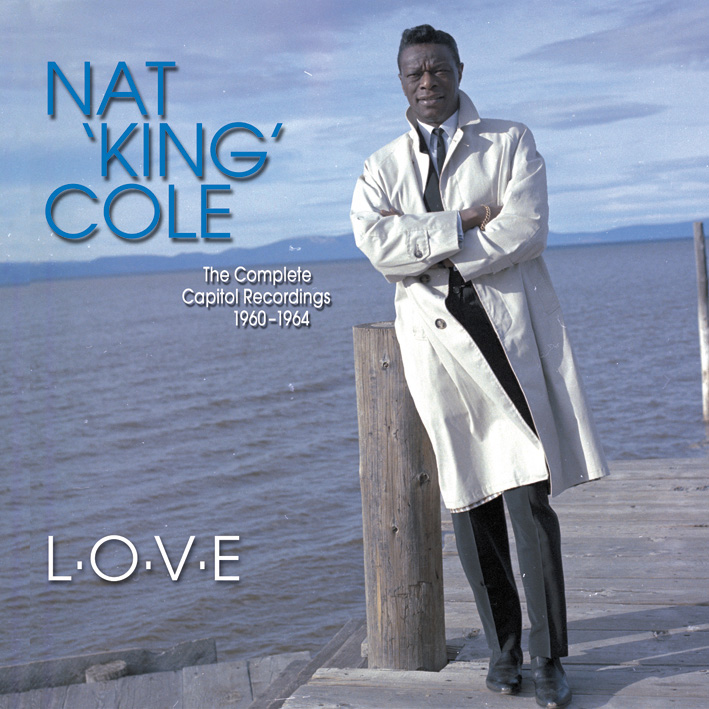 Ich habe keine Ahnung, ob die in A Blossom Fell präsentierte Tradition ein echter Zigeunerbrauch ist, oder ob sie vollständig für das Lied erfunden wurde. In der Tat ist es eine peinliche Idee, eines dieser Konzepte, das so albern ist, dass ich fast glauben möchte, dass es wirklich Teil der Folklore der echten Roma war. Wenn zwei Liebende unter einem Baum sitzen, ein Gelübde der Zuneigung austauschen und eine Blüte von einem Ast fällt und die Lippen eines der beide
n Liebenden berührt, bedeutet das, dass er oder sie nicht die Wahrheit sagt, wenn er oder sie sagt, dass er oder sie ihn liebt.
Es ist eine unangenehme Idee, sich in Liedern auszudrücken, und es ist sehr unangenehm ausgedrückt. Das Lied beginnt, "Eine Blüte fiel / Von einem Baum / Es setzte sich sanft ab / Auf den Lippen wendest du dich an mich." ...
Nat King Cole 1955-1959 Vol.1 (11-CD)
Read more at: https://www.bear-family.de/cole-nat-king-1955-1959-vol.1-11-cd.html
Copyright © Bear Family Records
Bewertungen lesen, schreiben und diskutieren...
mehr
Kundenbewertungen für "L-O-V-E The Complete Capitol Recordings 1960-1964 Vol.2 (11-CD Deluxe Box Set)"
Von:
Kenneth
Am:
05.03.2023
Some of the very best of Mr. Nat King Cole!
Wonderful complete anthology of Nat's final five years at Capitol. The tracks are in chronological order of session dates, making it easier to see when everything was recorded. Some of Nat's very best work is here, including the iconic Christmas album, as well as "The Touch of Your Lips", "Nat King Cole Sings, George Shearing Plays", "Wild is Love", "The Nat King Cole Story" (including the tracks that were recorded for, but left off for time constraints of the vinyl LP's). Plenty of previously unreleased material is here, completing the picture of what Nat was up to. Sound quality is mostly excellent and uniform. If you are a Nat "King" Cole fan or just love a truly great voice and outstanding musicianship, this set is required listening. 5-Stars!
Bewertung schreiben
Bewertungen werden nach Überprüfung freigeschaltet.
Weitere Artikel von Nat 'King' Cole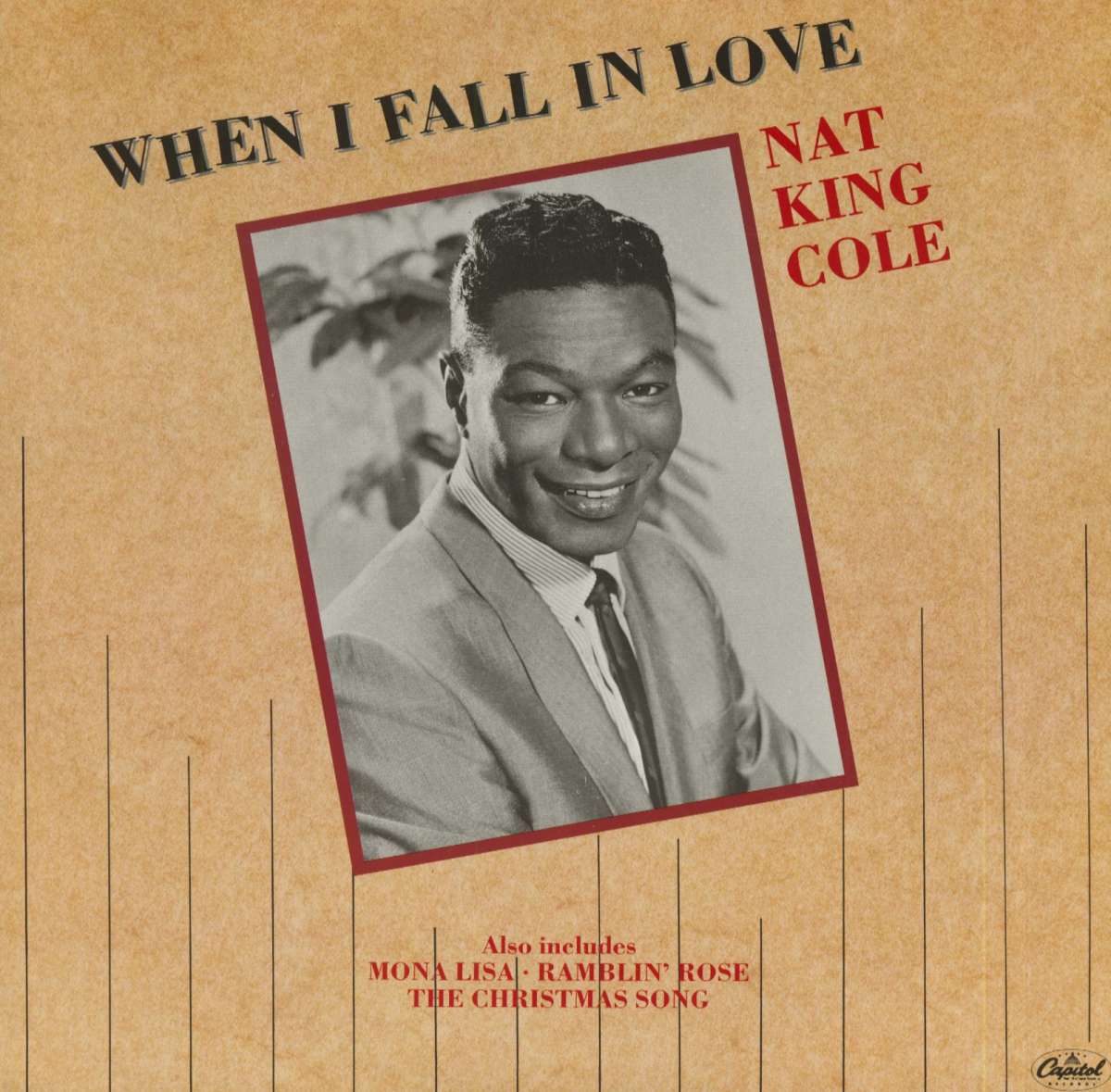 Nat King Cole: When I Fall In Love (12inch Maxi Single)
Art-Nr.: LP15975


Artikel muss bestellt werden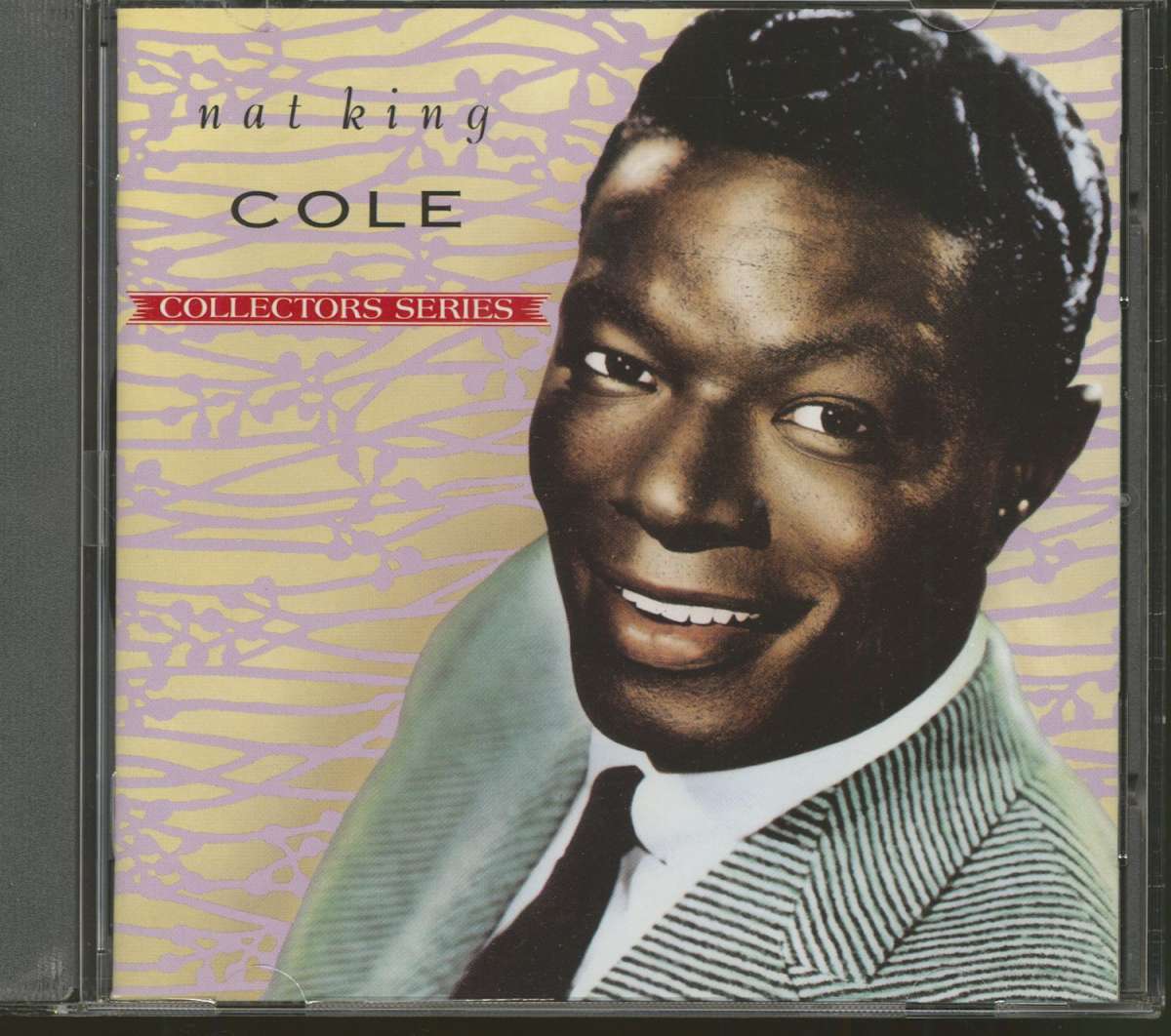 Nat 'King' Cole: Capitol Collector's Series - Cut Out (CD)
Art-Nr.: CDP93590


Sofort versandfertig, Lieferzeit** 1-3 Werktage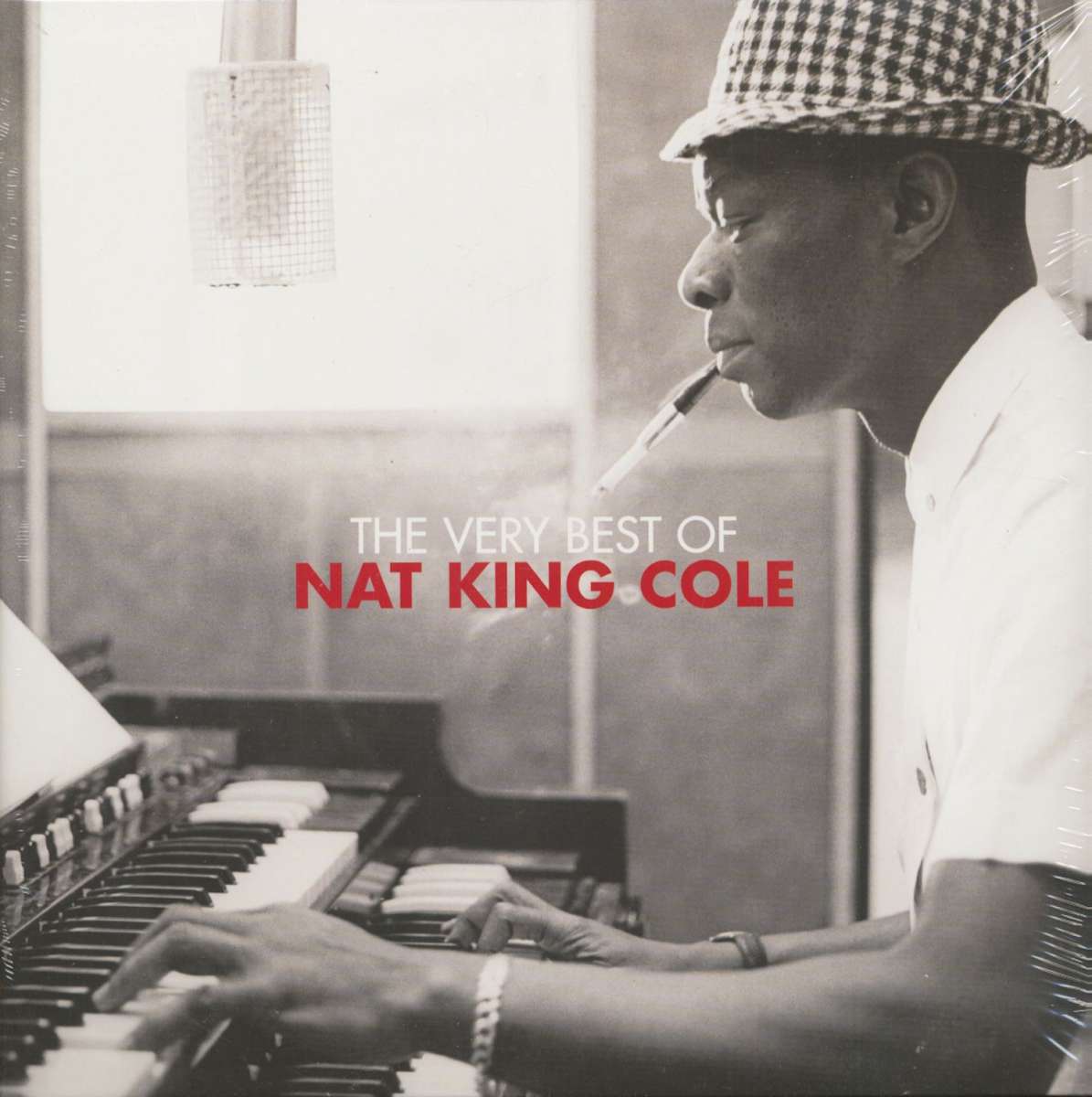 Nat King Cole: The Very Best Of Nat King Cole (2-LP, 180g Vinyl)
Art-Nr.: LPNOT2238


Artikel muss bestellt werden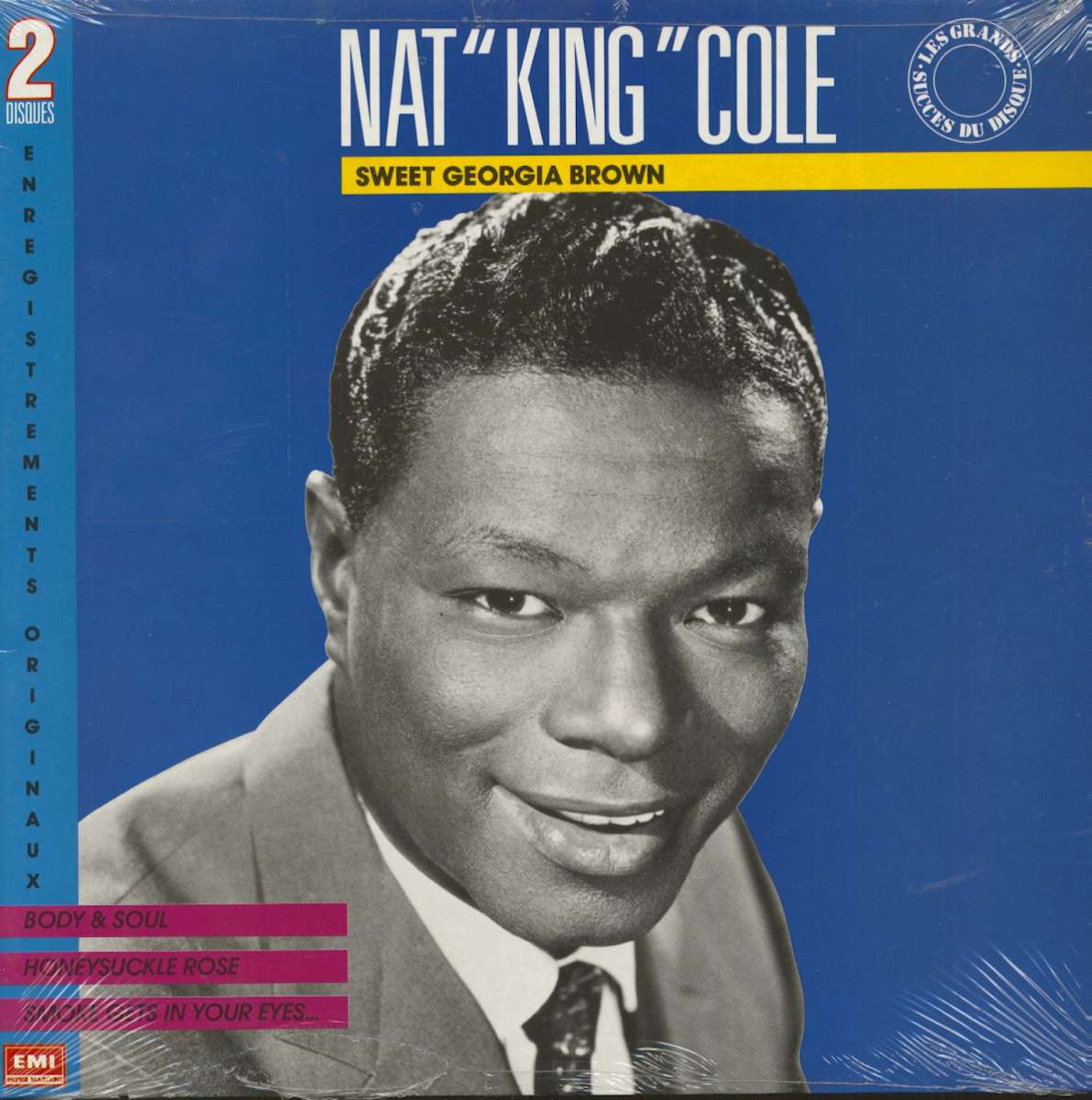 Nat King Cole: Sweet Georgia Brown (2-LP)
Art-Nr.: LP2516821


Sofort versandfertig, Lieferzeit** 1-3 Werktage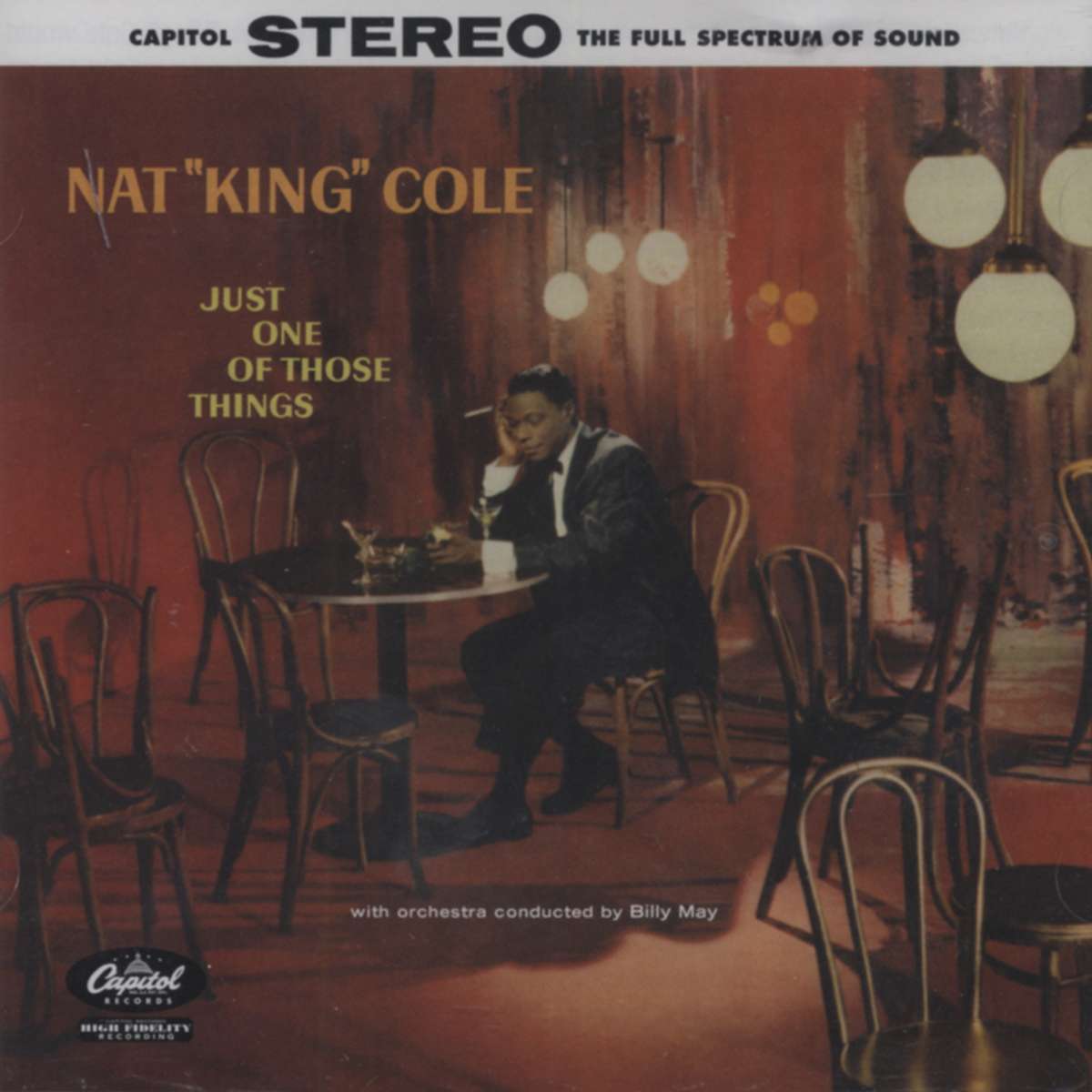 Nat 'King' Cole: Just One Of Those Things
Art-Nr.: SACD903


Artikel muss bestellt werden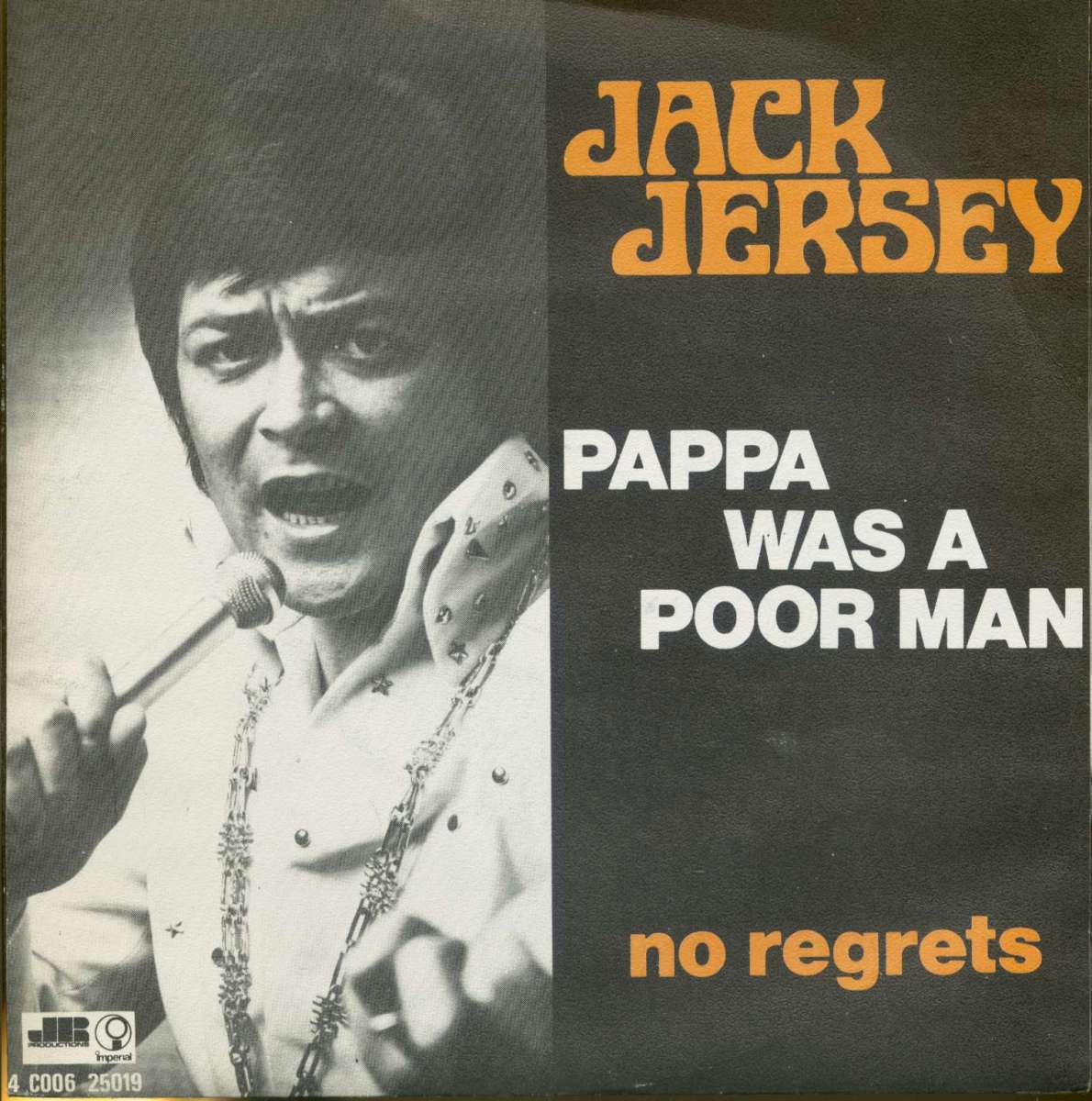 Jersey, Jack: Pappa Was A Poor Man - No Regrets (7inch,...
Art-Nr.: 45JJ625019


Sofort versandfertig, Lieferzeit** 1-3 Werktage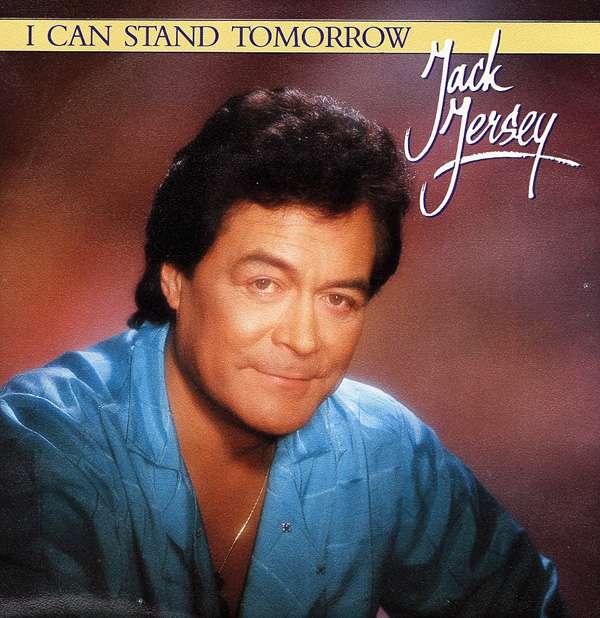 Jack Jersey: I Can Stand Tomorrow - Woman 7inch, 45rpm, PS
Art-Nr.: 142303


Artikel muss bestellt werden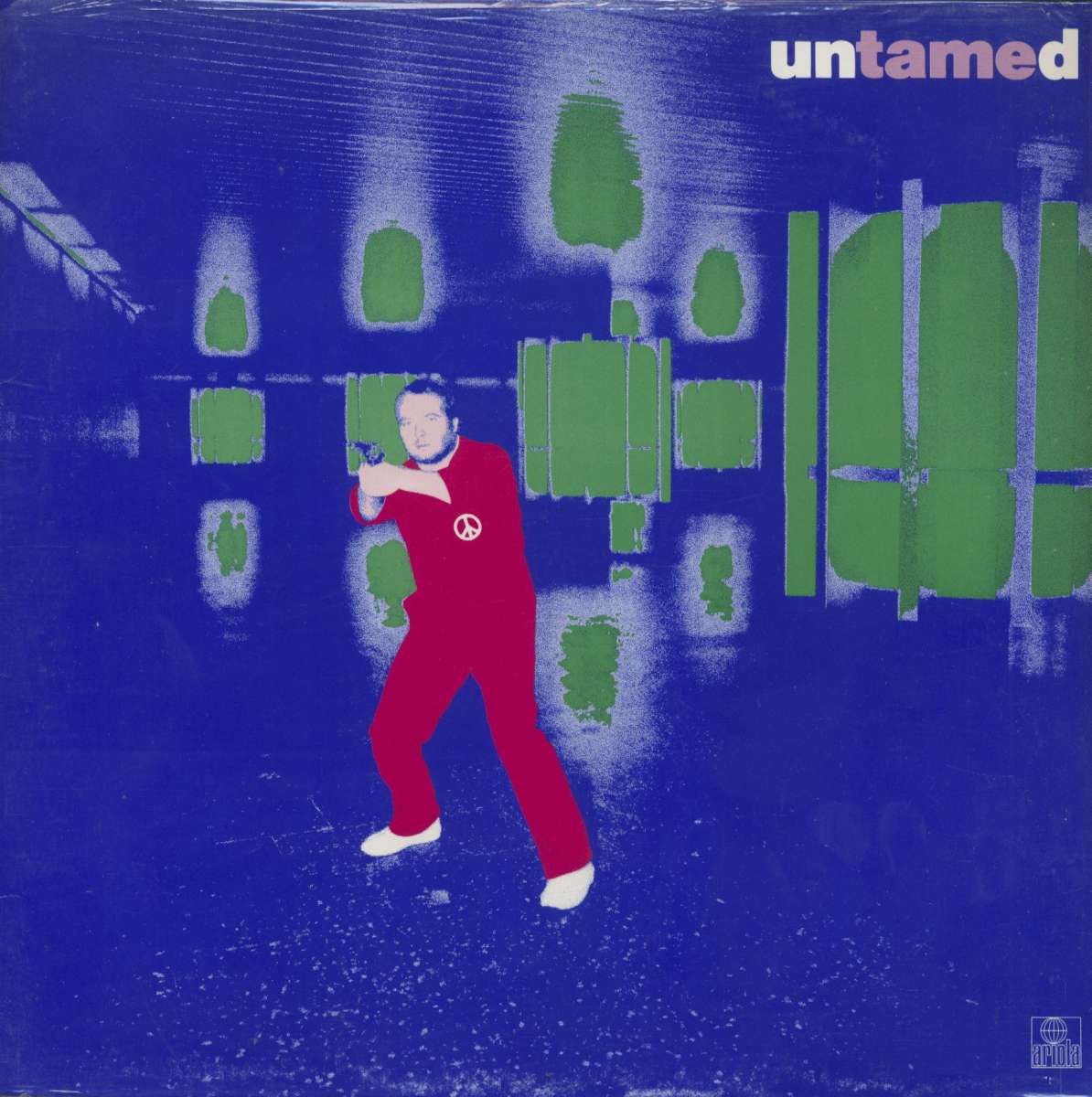 Johnny Tame: Untamed (LP)
Art-Nr.: LP202207320


Sofort versandfertig, Lieferzeit** 1-3 Werktage