Der Artikel wurde erfolgreich hinzugefügt.
Eddy Arnold
The Tennessee Plowboy And His Guitar (5-CD Deluxe Box Set)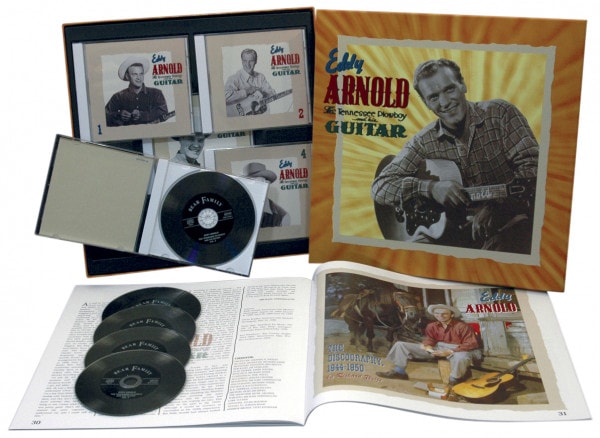 56,95 € *
94,95 € *
(40,02% gespart)
inkl. MwSt. / zzgl. Versandkosten - Abhängig vom Lieferland kann die MwSt. an der Kasse variieren.
Sofort versandfertig, Lieferzeit** 1-3 Werktage
Artikel-Nr.:

BCD15726

Gewicht in Kg.:

1.3
5-CD Box (LP-Format) mit 40-seitigem Buch, 120 Einzeltitel. Spieldauer ca. 331 Minuten. Die...
mehr
Eddy Arnold: The Tennessee Plowboy And His Guitar (5-CD Deluxe Box Set)
5-CD Box (LP-Format) mit 40-seitigem Buch, 120 Einzeltitel. Spieldauer ca. 331 Minuten.
Die frühen Aufnahmen von
Eddy Arnold
zählen zu den seltensten der modernen Country Music. Zwischen 1944 und 1950 etablierte
Eddy Arnold
einen neuen Stil, der die Verbindung zwischen traditioneller Country Music und Pop Music schuf. Schon in den ersten sechs Jahren landete er 35 Hits. Viele dieser Originale sind zum ersten Mal auf CD zu hören und waren auch nie auf LPs erhältlich, darunter folgende
Eddy Arnold
-Hits:
It's A Sin, I Couldn't Believe It Was True, I'll Hold You In My Heart, Anytime, Bouquet Of Roses, Texarkana Baby, Just A Little Lovin' (Will Go A Long Way), Don't Rob Another Man's Castle, I'm Throwing Rice
,
Take Me In Your Arms And Hold Me und Cuddle Buggin' Baby.

Diese Box enthält auch die frühen Aufnahmen von
Cattle Call
aus den Jahren 1944 und 1949 sowie Versionen von diversen anderen Liedern, die neu aufgenommen wurden, während die Originalfassungen die Hitparade hoch kletterten. Insgesamt haben wir 120 Lieder auf 5 CDs sowie ein Buch mit neu recherchierter Biografie von
Michael Streissguth
und vielen seltenen und bisher unveröffentlichten Fotos zusammengestellt.
Video von Eddy Arnold - The Tennessee Plowboy And His Guitar (5-CD Deluxe Box Set)
Artikeleigenschaften von

Eddy Arnold: The Tennessee Plowboy And His Guitar (5-CD Deluxe Box Set)
Albumtitel:

The Tennessee Plowboy And His Guitar (5-CD Deluxe Box Set)

Genre

Country

Edition 2

Deluxe Edition

Preiscode

EI

Artikelart

Box set

EAN:

4000127157263

Gewicht in Kg:

1.3
EDDY ARNOLD 1918 - 2008 Als er seine ersten Plattenaufnahmen machte, nannte man ihn den...
mehr
"Eddy Arnold"
EDDY ARNOLD 1918 - 2008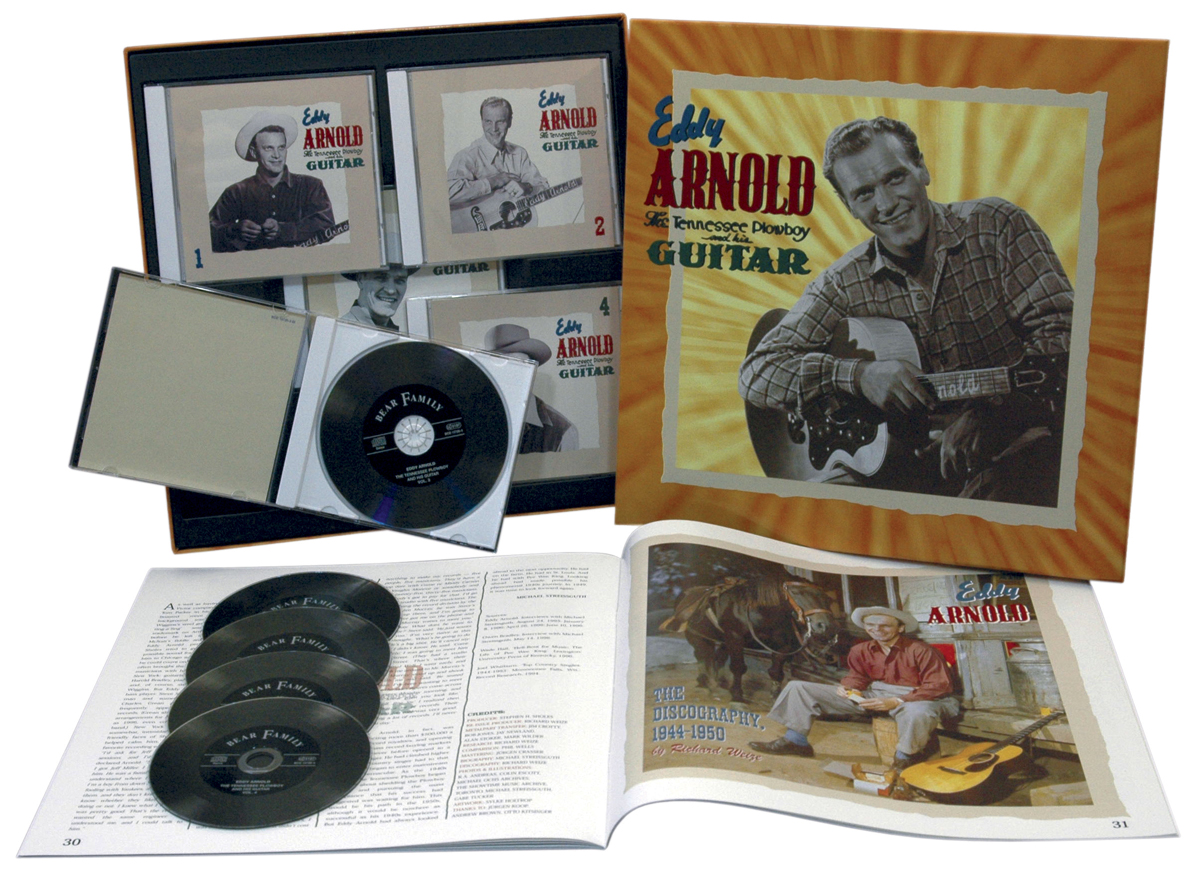 Als er seine ersten Plattenaufnahmen machte, nannte man ihn den 'Tennessee Plowboy', aber schon damals wollte er nie mehr auf eine Farm zurückkehren. Eddy Arnold starb am 8. Mai 2008, kurz vor seinem 90. Geburtstag. Er lebte in Brentwood, Tennessee, einer Stadt, die er gewissermaßen mit aufbaute und weiterentwickelte. Er hat rund 85 Millionen Schallplatten verkauft, darunter waren 37 Pop- und nahezu 150 Country-Hits. Seit den Vierzigern stand er in jedem Jahrzehnt mit Titeln in den Hitparaden. 1948 gab es – außer Arnold-Nummern – nur einen einzigen (!) anderen Song, der es auf Platz 1 der Country-Charts schaffte. Er war außerdem mitverantwortlich dafür, daß die Country Music allgemein populärer wurde. Bill C. Malone schrieb in 'Country Music USA': "Obwohl seine Musik nicht von allen Traditionalisten akzeptiert wurde, war Mr. Arnold einer der ultimativen Titanen der Nashville-Musik. Seine Stimme war ein unbemühtes, einnehmendes Schmeicheln, das manchmal an eine Klarinette in einer tiefen Tonlage erinnerte; und obwohl er Streicher und eine opulente Instrumentierung bevorzugte, brachte er seine Songs mit nur wenigen Ausschmückungen rüber." Und Peter Cooper befand in 'The Tennessean': "Mr. Arnold war ein Multimillionär, der aber gern mit Freunden in einfachen Restaurants an der 8th Avenue essen ging. Er war ein Baulöwe, der die grüne, freie Natur liebte. Er war ein stolzer Junge vom Land, der stets bemüht gewesen ist, den Einfluß der Musik aus dem Süden auch auf die amerikanischen Städte zu übertragen. Er war ein Star, eine treibende Kraft und ein charmanter Mensch."
Richard Edward Arnold wurde am 15. Mai 1918 auf einer Farm in Chester County, Tennessee, geboren – rund 20 Meilen südlich von Jackson. Sein Vater starb, als Eddy 11 Jahre alt war, und die Familie verarmte. Auf dem Höhepunkt der Weltwirtschaftskrise sah er keinen anderen Ausweg, als es mit Singen zu versuchen. Schon in seinen Jugendjahren war er in und um Jackson im Radio zu hören, und 1938 sang er für Sender und in Clubs von St. Louis. Eines Tages hörte er auf WSM, daß Pee Wee King keinen Sänger mehr hatte. Arnold erhielt die Chance zum Vorsingen und wurde im Januar 1940 Mitglied von Kings Golden West Cowboys. Im November 1941 heiratete er Sally Gayhart, mit der er bis zu ihrem Tod im März 2008 zusammenlebte.
Nachdem er Pee Wee King verlassen hatte, wurde Colonel Tom Parker sein Manager, und 1944 unterschrieb Arnold einen Vertrag bei RCA Victor Records. Im Dezember 1944 nahm er im WSM-Studio B Cattle Call auf – gewissermaßen die Geburt der Nachkriegs-Musikindustrie in Nashville. Schnell folgte Hit auf Hit: That's How Much I Love You, It's A Sin, I'll Hold You In My Heart und viele andere. 53 Wochen in Folge stand er auf Platz 1 der Singles-Country-Charts und – wie schon erwähnt – 1948 gab es nur ganze zwei Wochen, an denen er nicht den Spitzenplatz belegte. Autor Don Cusic: "Er verkaufte mehr Platten als Hank Williams, Lefty Frizzell und jeder andere Country-Künstler. Außerdem überwand er die Grenzen Nashvilles und die der Country Music und hatte infolge seiner TV-Shows und –Auftritte immensen Einfluß auch auf die amerikanischen Pop-Hörer."
Arnold war stets aufgeschlossen gegenüber Veränderungen, um seine Musik aktuell zu gestalten – er hat auch nie bestritten, wie sein Ziel lautete: Schallplatten verkaufen! Allein 1951 verbuchte er 13 Nr.-1-Hits in den Country-Charts, und seine 1953er-Einspielung von I Really Don't Want To Know deutete bereits den Crossover-Effekt des Nashville Sounds an. Der Rock 'n' Roll drosselte dann seine Verkaufszahlen, doch er kam als Pop-Crooner mit Hits wie What's He Doing In My World und dem Klassiker Make The World Go Away zurück. 1966 trat er in der Carnegie Hall auf und wurde in die Country Music Hall of Fame aufgenommen. Er ging mit einem großen Orchester auf Tournee und war regelmäßig landesweit Gast im Fernsehen.
Und obwohl seine Verkaufszahlen weiter langsam sanken, nahm Eddy Arnold neue Schallplatten auf. RCA veröffentlichte 2005 sein 100. Album, 'After All This Time'. "Als ich ihn vor wenigen Wochen traf, hatte er Pläne für eine weitere LP", sagt Joe Galante (Nashville-Chef von SonyBMG/RCA). "Er wirkte stets besonders glücklich, wann immer er über Musik sprach – und genau so werde ich ihn im Gedächtnis behalten." Eddy Arnold wurde in der Country Music Hall of Fame aufgebahrt und im Kreis seiner Familie in Brentwood beigesetzt.
The Tennessee Plowboy
5-CD Box-Set (LP-size) with 40-page book
BCD15726 EI
ISBN:978-3-89795-282-9
Cattle Call
Country, Western
CD with 16-page booklet
BCD 15441 AH
ISBN:978-3-89795-030-6
Bewertungen lesen, schreiben und diskutieren...
mehr
Kundenbewertungen für "The Tennessee Plowboy And His Guitar (5-CD Deluxe Box Set)"
Von:
Guillermo Jimenez
Am:
09.08.2021
Bewertung schreiben
Bewertungen werden nach Überprüfung freigeschaltet.
Weitere Artikel von Eddy Arnold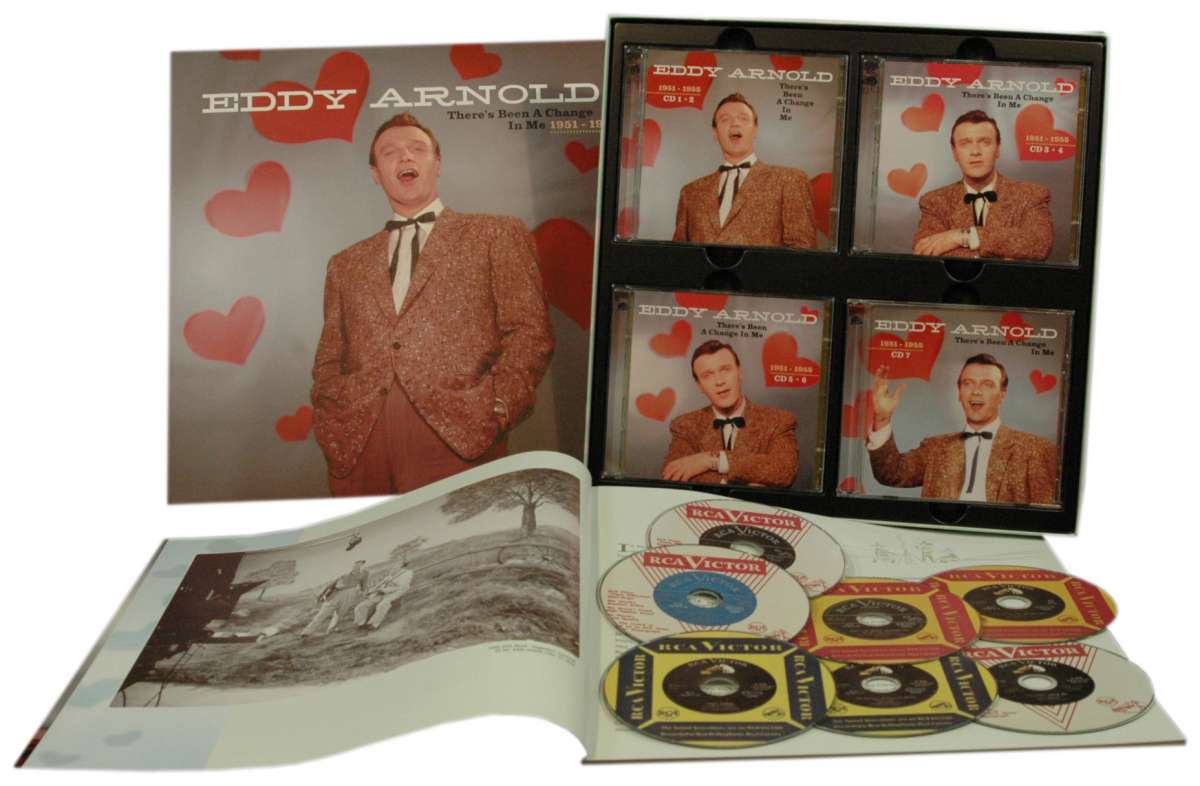 Eddy Arnold: There's Been A Change (7-CD Deluxe Box Set)
Art-Nr.: BCD16538


Sofort versandfertig, Lieferzeit** 1-3 Werktage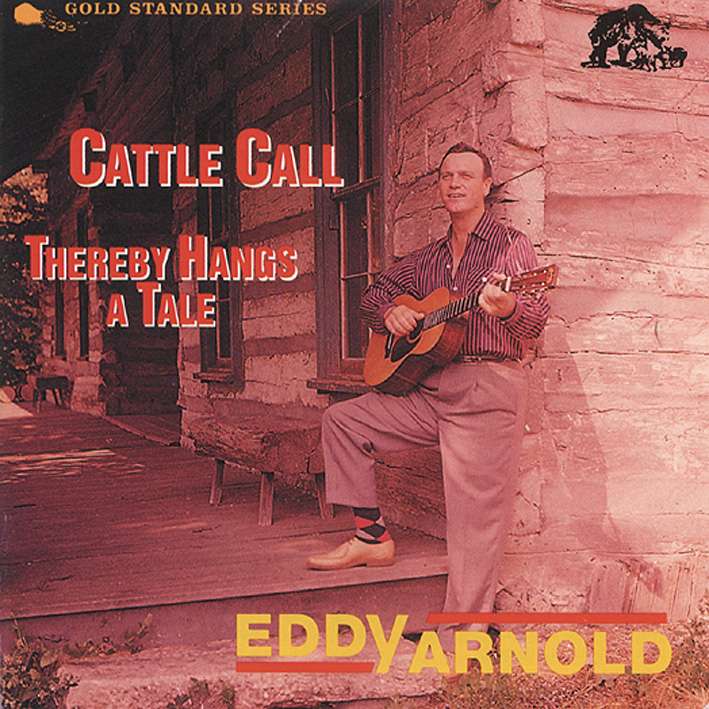 Eddy Arnold: Cattle Call - Thereby Hangs A Tale (CD)
Art-Nr.: BCD15441


Sofort versandfertig, Lieferzeit** 1-3 Werktage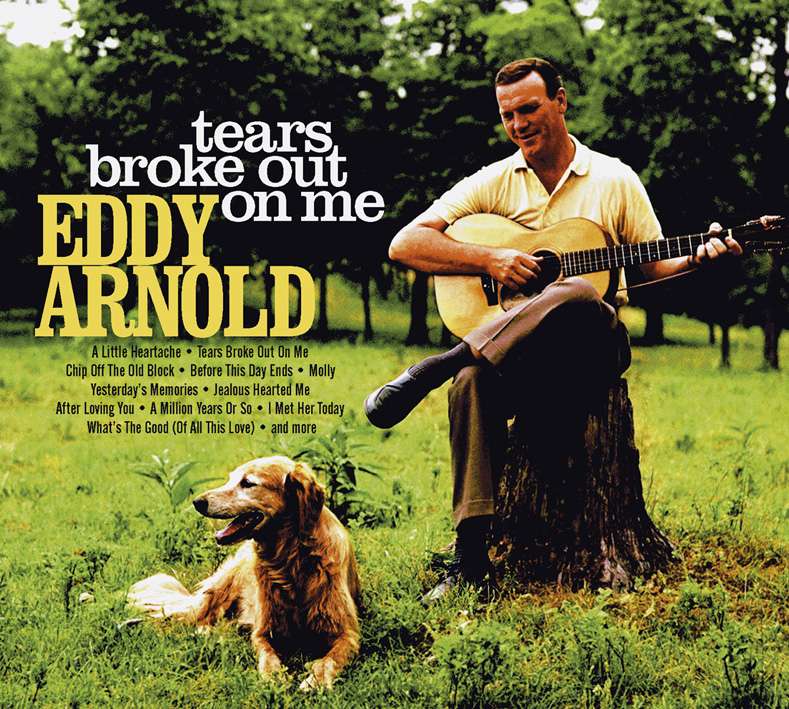 Eddy Arnold: Tears Broke Out On Me (CD)
Art-Nr.: BCD17205


Sofort versandfertig, Lieferzeit** 1-3 Werktage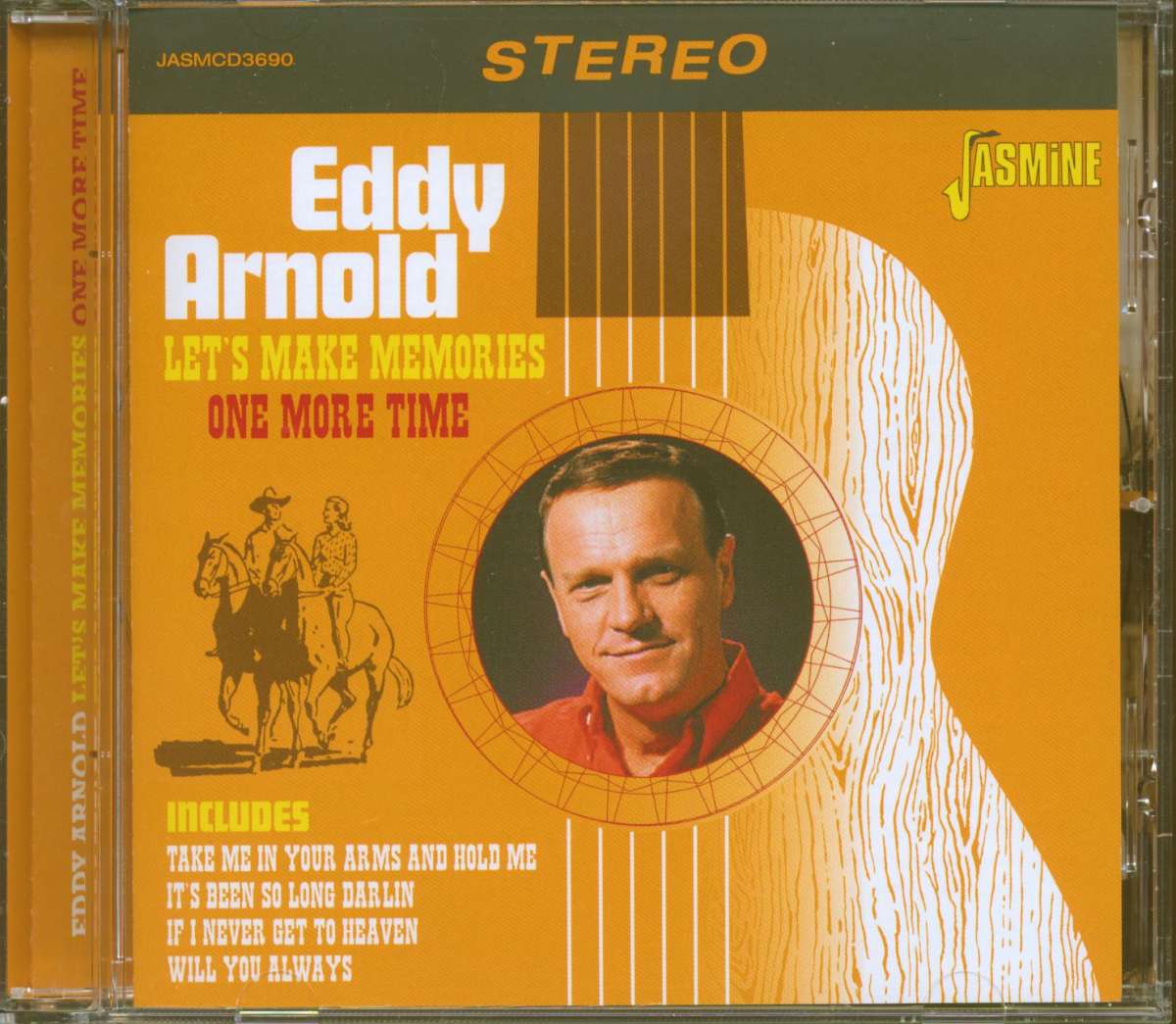 Eddy Arnold: Let's Make Memories - One More Time (CD)
Art-Nr.: CDJAS3690


Artikel muss bestellt werden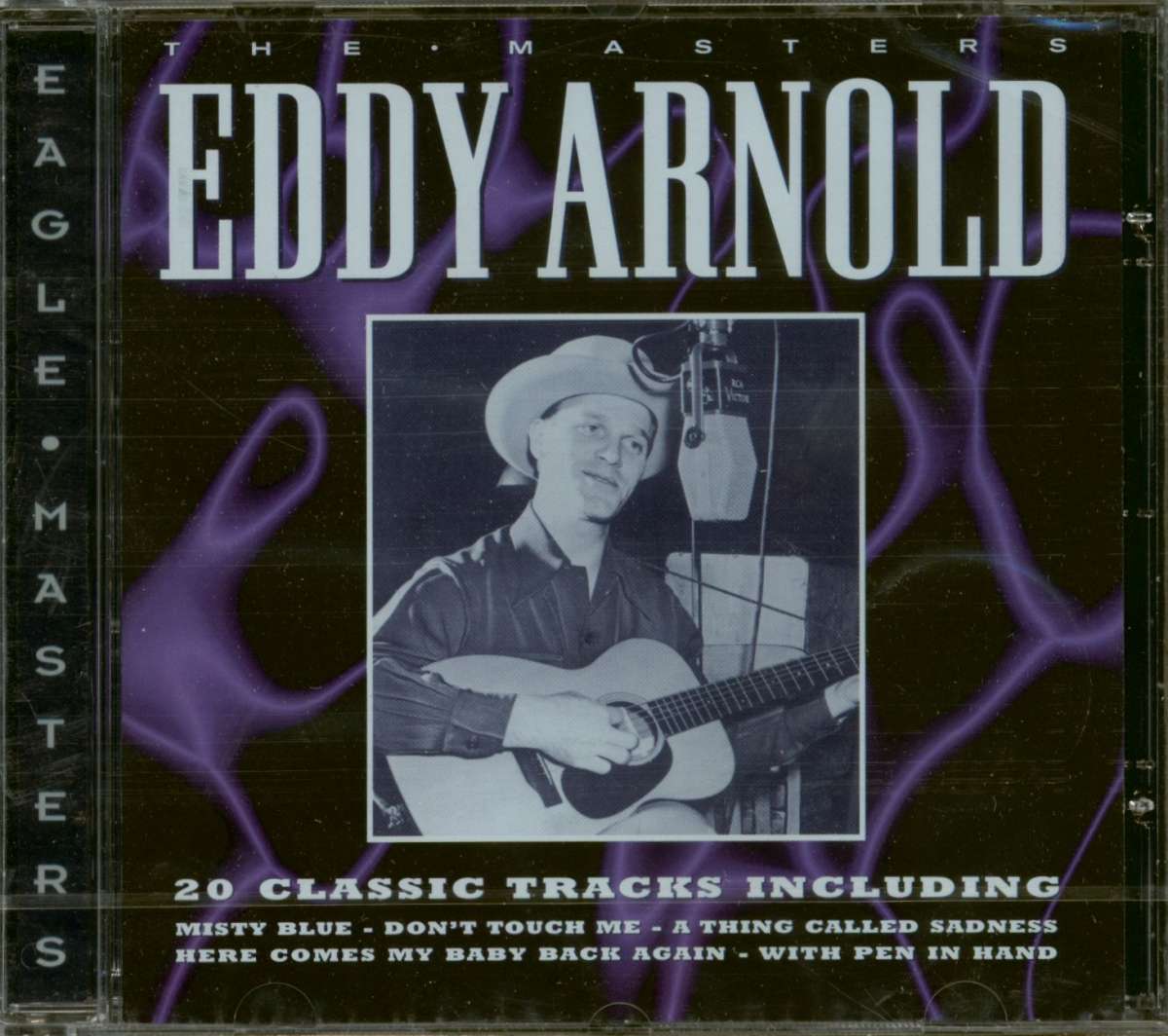 Eddy Arnold: The Masters (CD)
Art-Nr.: CD410923


nur noch 1 verfügbar
Sofort versandfertig, Lieferzeit** 1-3 Werktage