Der Artikel wurde erfolgreich hinzugefügt.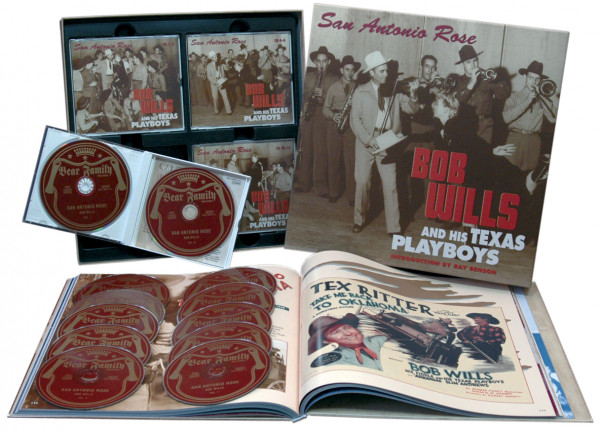 Benachrichtigen Sie mich, sobald der Artikel lieferbar ist.
inkl. MwSt. / zzgl. Versandkosten - Abhängig vom Lieferland kann die MwSt. an der Kasse variieren.
Artikel derzeit nicht verfügbar, Lieferfristen von bis zu 2-3 Wochen sind zu erwarten. (soweit verfügbar beim Lieferanten - kann schneller gehen, manchmal aber leider auch nicht)
Artikel-Nr.:

BCD15933

Gewicht in Kg.:

3
11-CD/1 DVD Box (LP-Format) mit 186-seitigem gebundendem Buch, 296 Einzeltitel. Spieldauer ca....
mehr
Bob Wills & His Texas Playboys: San Antonio Rose (11-CD & 1-DVD & Book)
11-CD/1 DVD Box (LP-Format) mit 186-seitigem gebundendem Buch, 296 Einzeltitel. Spieldauer ca. 812 Minuten.
Das sind
Bob Wills
' einflussreiche und unverzichtbare Columbia-Aufnahmen, jetzt erstmals komplett veröffentlicht. Erst nach seinem Tod wurde Bob Wills endlich als wegweisender US-Künstler anerkannt, als Erneuerer, Rebell und als ein Musiker, der viele Genres zu einem abenteuerlichen Stil zusammenbrachte, den er selbst als 'Texas Fiddle Music' bezeichnete und den der Rest der Welt als
Western
Swing kennt.
Es belegt den Stellenwert seines Einflusses, dass er sowohl Mitglied der Country Music Hall of Fame als auch der Rock 'n' Roll Hall of Fame ist.
Diese Musik ließ die Welt aufhorchen: die ersten 15 Jahre (1932 bis 1947) der Karriere des Bob Wills. Dieses bedeutende Werk war nie zuvor als Ganzes erhältlich und ist bislang nicht mit der gebührenden Detailtreue und Sorgfalt behandelt worden. Außerdem wurde die Musik zuvor nicht derart sorgfältig restauriert.
Diese epochale Anthologie beginnt mit Bob Wills' Victor-Aufnahmen von 1932, gemeinsam mit
Milton Brown
als Fort Worth Doughboys; es folgen die kompletten Sessions von Bob Wills And The Texas Playboys für ARC und Columbia (1935 bis 1947).
Tommy Duncan
ist auf dem Großteil dieser Aufnahmen der Sänger.
Zu den Titeln dieser Anthologie zählen die Originalversionen vieler Songs, die Klassiker der US-Musikgeschichte geworden sind, zum Beispiel
San Antonio Rose, New San Antonio Rose, Spanish Two Step
,
Maiden's Prayer, Steel Guitar Rag, Take Me Back To Tulsa, Roly Poly, Stay A Little Longer, Hang Your Head In Shame, Right Or Wrong, Trouble In Mind, Home In San Antone
und
Miss Molly
.
Gezielte Suche in Archiven hatte Erfolg: seltene Alternativ-Fassungen, unbekanntes und unveröffentlichtes Material, Studio-Unterhaltungen und einige rare Radio-Titel aus den Mittvierzigern wurden dabei entdeckt. Selbstverständlich wurden sämtliche Titel sorgfältig remastert – die Soundqualität ist gegenüber früheren Anthologien geradezu sensationell verbessert worden. Tiefe, Präsenz und Feinheiten, die auf den Original-78ern nicht auszumachen waren, sind jetzt hörbar. Genau so klangen Wills und die Playboys auf der Bühne: mutig, gescheit, bewegend und charismatisch.
Die Box enthält 11 CDs sowie eine DVD mit dem Film 'Take Me Back To Oklahoma' (NTSC), ferner ein Buch mit einer Biografie und Musikanalyse von Rich Kienzle, basierend auf unveröffentlichten Interviews mit vielen Mitgliedern der Playboys. Zusätzlich gibt es Bob Pinsons überarbeitete Diskografie, eine Einführung vom
Asleep At The Wheel
-Gruender
Ray Benson
, seltene Fotos und Wills-Erinnerungsstücke aus dem Archiv des Sammlers Glenn P. White.
Artikeleigenschaften von

Bob Wills & His Texas Playboys: San Antonio Rose (11-CD & 1-DVD & Book)
Albumtitel:

San Antonio Rose (11-CD & 1-DVD & Book)

Genre

Country

Edition 2

Deluxe Edition

Preiscode

LL

Artikelart

Box set

EAN:

4000127159335

Gewicht in Kg:

3
Wills, Bob & His Texas Playboys - San Antonio Rose (11-CD & 1-DVD & Book)

Box set 12
01
'Take Me Back To Oklahoma'(full length movie)
Bob Wills & His Texas Playboys
In den 30er bis 50er Jahren war er eine der einflußreichsten Persönlichkeiten in der Geschichte...
mehr
"Bob Wills & His Texas Playboys"
In den 30er bis 50er Jahren war er eine der einflußreichsten Persönlichkeiten in der Geschichte der Country Music: der legendäre Bob Wills, ein Pionier des jazzigen Western Swing, der im amerikanischen Südwesten und später an der Westküste entstand und seine große Blütezeit erlebte. Der Texaner – der innovative und charismatische 'König des Western Swing' - verbrachte die Hoch-Zeit seiner Karriere in Oklahoma und Kalifornien. Mit seiner klassischen Band, den Texas Playboys, vereinigte er texanische Fiddlemusic mit Hot Jazz, Blues, Pop und anderen Stilrichtungen. Bis sein Riesen-Hit San Antonio Roseihn landesweit berühmt machte, war Wills lediglich eine lokale Größe. Dann aber bescherte ihm seine Musik eine überdurchschnittliche Popularität und hatte einen unverrückbaren Einfluß auf die Entwicklung der herkömmlichen Country Music; außerdem machten ihn der Einsatz elektrischer Gitarren, ein betonter Beat und ein Blues-Touch in seiner Musik auch zum wichtigen Wegbereiter des Rock 'n' Roll.
Wills verstarb 1975, doch seine Popularität und Wirkung leben weiter. 2005 wäre er 100 Jahre alt geworden, und Bear Family Records feiert dies mit einer besonderen Ankündigung: Es wird ein zweites Wills-Box-Set geben, das die erste Box aus dem Jahr 2000, 'San Antonio Rose' (BCD 15933), ergänzt. Dieses gigantische Projekt – mit 11 CDs und einer DVD mit Wills' erstem Kinofilm – enthielt bereits Wills' richtungweisende frühe Aufnahmen aus den Jahren 1932 bis 1947. Volume 2 setzt seine Veröffentlichungen lückenlos fort – mit Wills' ersten MGM-Einspielungen aus dem Herbst 1947 bis zu seinen letzten Arbeiten von 1973. Die Box wird zahlreiche, bislang unveröffentlichte Songs präsentieren; außerdem eine komplette, ebenfalls bisher nicht veröffentlichte Reunion-Session von 1971, die von Country-Music-Legende Merle Haggard organisiert wurde, der auch selbst mitspielte.
Weiterführende Informationen werden wir rechtzeitig in unseren Katalogen und auf der Internetseite www.bear-family.de bekanntgeben.
Geb. 6. 3. 1905 im Limestone County - Texas
Gest. 13.5. 1975 in Fort Worth - Texas
Record Labels: Okeh, Brunswick, Columbia, Silver Bell, Decca, Harmony, Liberty, Kapp, MGM, MVA, Starday, United Artists, Capitol, Epic, RCA, Tishomingo, Bear Family
Erster No. 1 Hit: Silver Dew On The Blue (1945)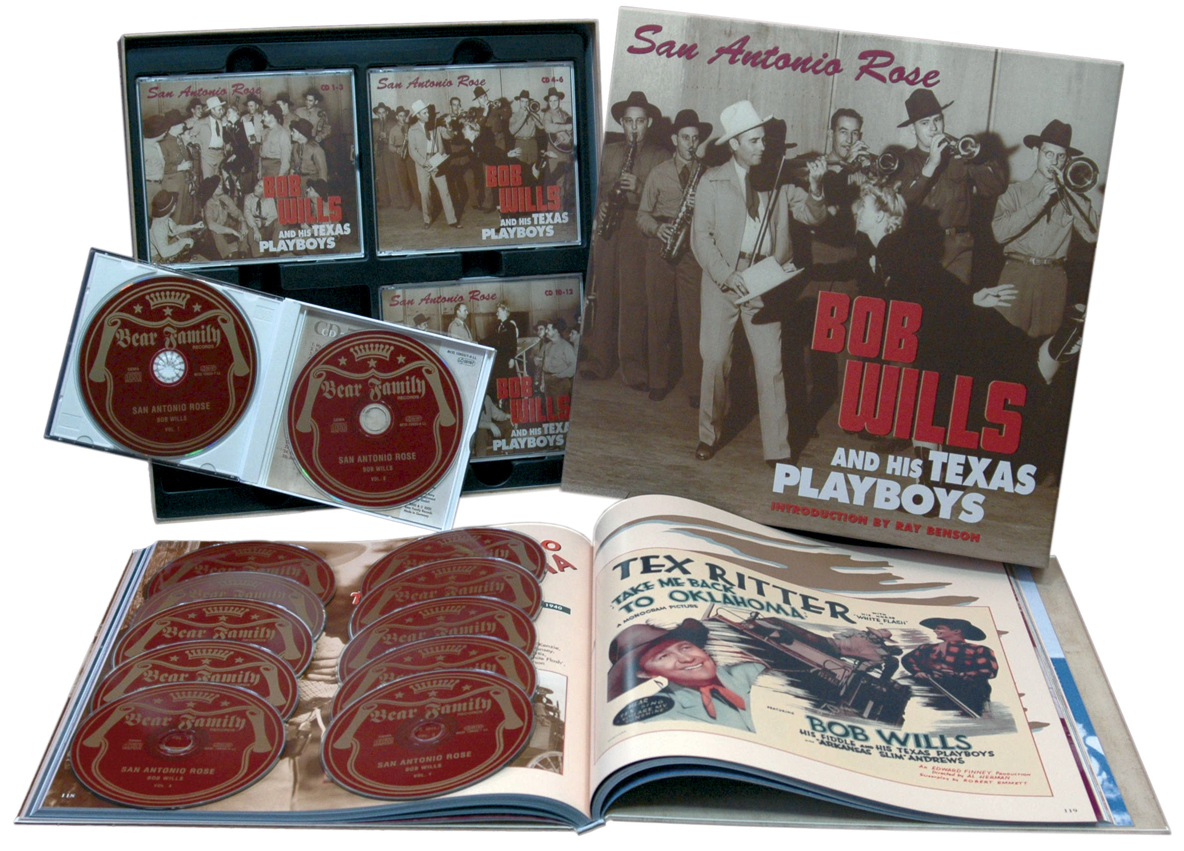 James Robert Wills, der King Of Western Swing, leitete vier Jahrzehnte lang eine der besten und einflussreichsten Western Swing Bands, die Texas Playboys. Mit einem Duo, der Wills Fiddle Band, hatte der Sänger und Fiddler Bob Wills zusammen mit dem Gitarristen Herman Arnspiger 1929 begonnen, 1931 war noch der Sänger Milton Brown dazugekommen und wenig später hatten sich aus der "Wills Fiddle Band die "Light Crust Doughboys entwickelt, eine Western Swing Formation, die später zur Legende hochstilisiert wurde.

1933, als Milton Brown und Bob Wills die Light Crust Doughboys verlassen hatten, gründete Bob seine eigene Band, die "Texas Playboys, eine Gruppe, mit der er Maßstäbe für den gesamten Western Swing Stil setzte. Er wurde im Verlauf weniger Jahre der Benny Goodman des Western Swing.

1968 wurde Bob Wills in die Country Music Hall Of Fame aufgenommen, doch den wohl schönsten Tribut zollte ihm Waylon Jennings, als er sang: "No matter who`s in Austin, Bob Wills is still the King."
Bewertungen lesen, schreiben und diskutieren...
mehr
Kundenbewertungen für "San Antonio Rose (11-CD & 1-DVD & Book)"
Von:
Mark Watkins
Am:
01.10.2019
11 stars!
I have dreamed of having both of these Bob Wills box sets for many years. In the last year or so I have seen some other box sets go out of print because CD sales are dropping off rapidly. I finally decided I could not take a chance on these disappearing so I ordered both of them. I'm so glad I did because they have met the high expectations I have had all these years. But of course they did! It's Bear Family! The documentation is so thorough and well-written and the packaging is superb. I have to say this is a flawless presentation of some of best music in the world. Thank you Bear Family for such an outstanding job.
A thing of wonder
Beautifully made, curated with great care, the sound is excellent. I cannot imagine a better tribute to one of the greatest bands this planet has ever heard. This will keep me busy for years. It is wonderful that there are people somewhere who do this kind of thing. Thank you!
Von:
Bernd wills auch
Am:
10.02.2018
klasse Box
Abendfüllende Unterhaltung
Bewertung schreiben
Bewertungen werden nach Überprüfung freigeschaltet.
Weitere Artikel von Bob Wills & His Texas Playboys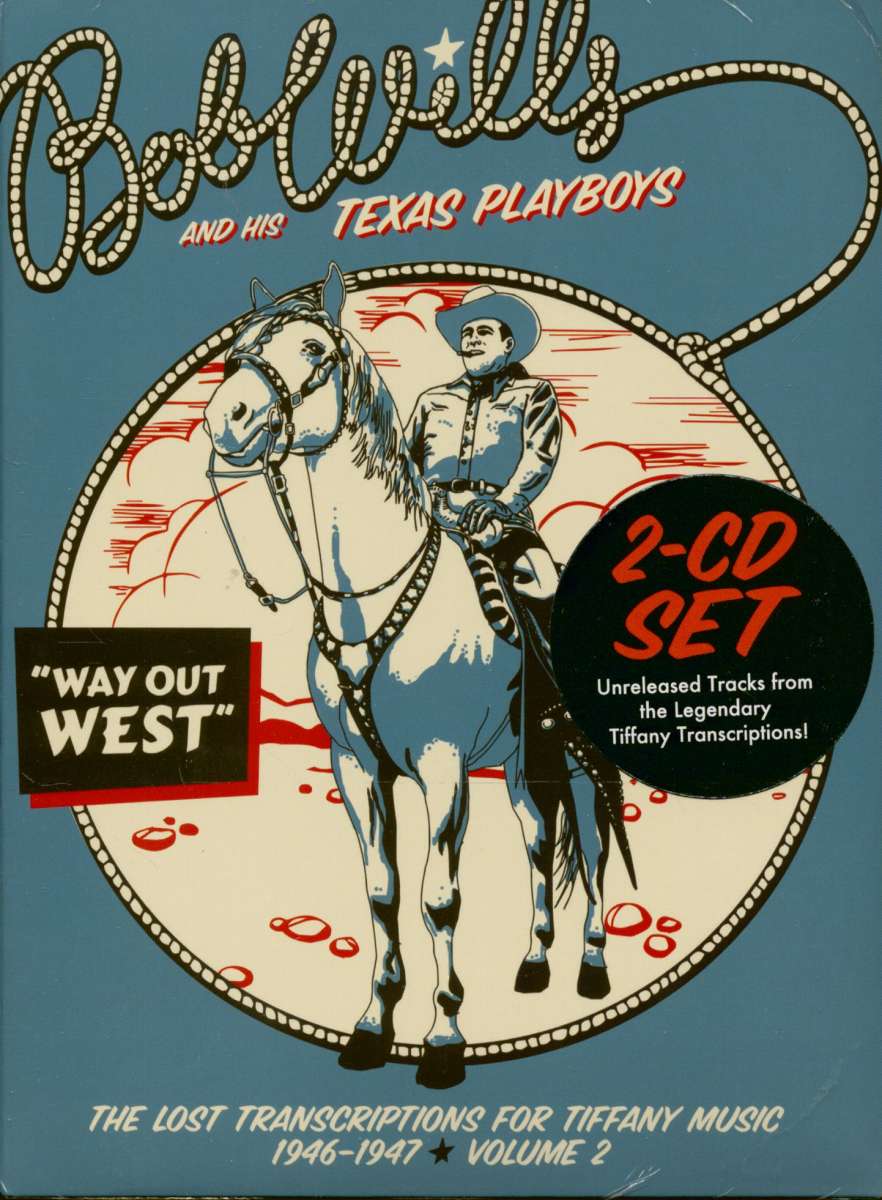 Bob Wills & His Texas Playboys: Way Out West - The Lost Transcriptions For...
Art-Nr.: CDRGM1250


nur noch 1 verfügbar
Sofort versandfertig, Lieferzeit** 1-3 Werktage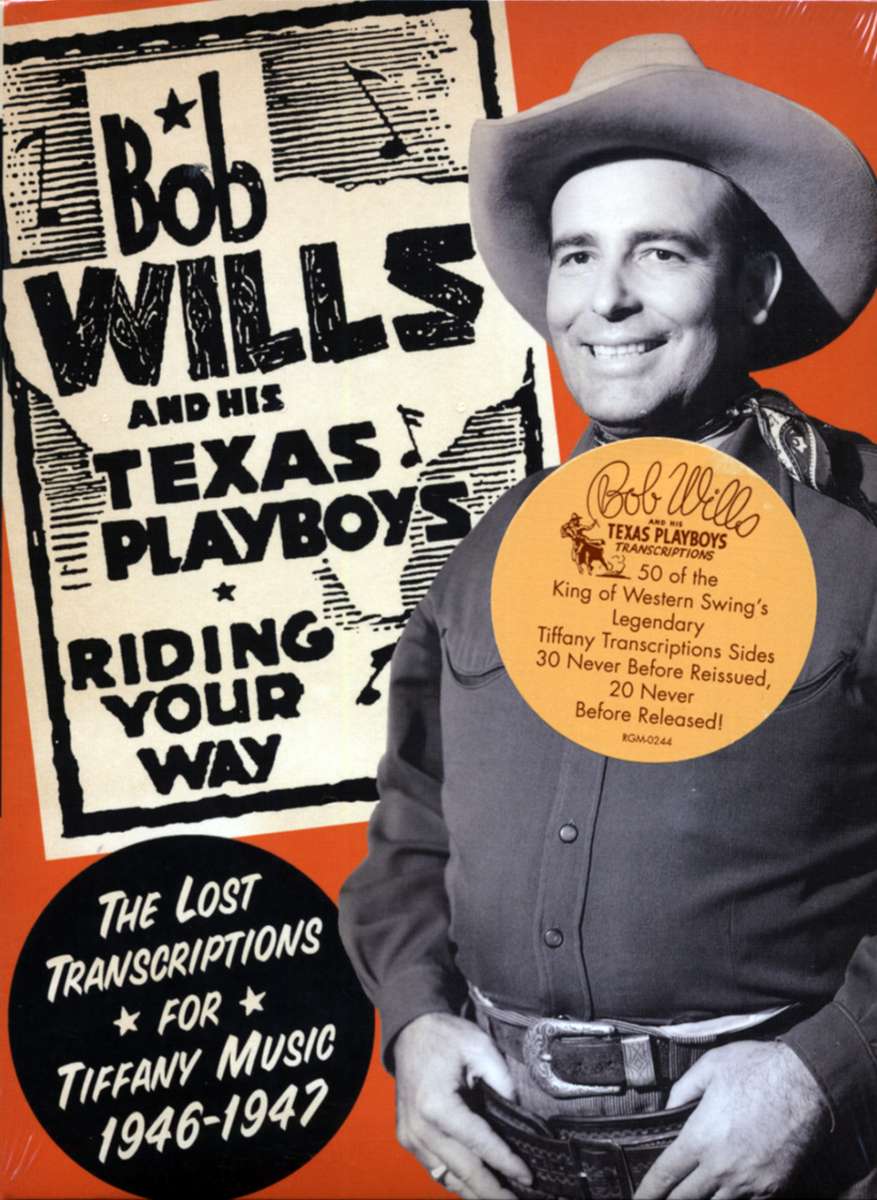 Bob Wills & His Texas Playboys: Riding Your Way - The Lost Transcriptions For...
Art-Nr.: CDRGM0244


nur noch 1 verfügbar
Sofort versandfertig, Lieferzeit** 1-3 Werktage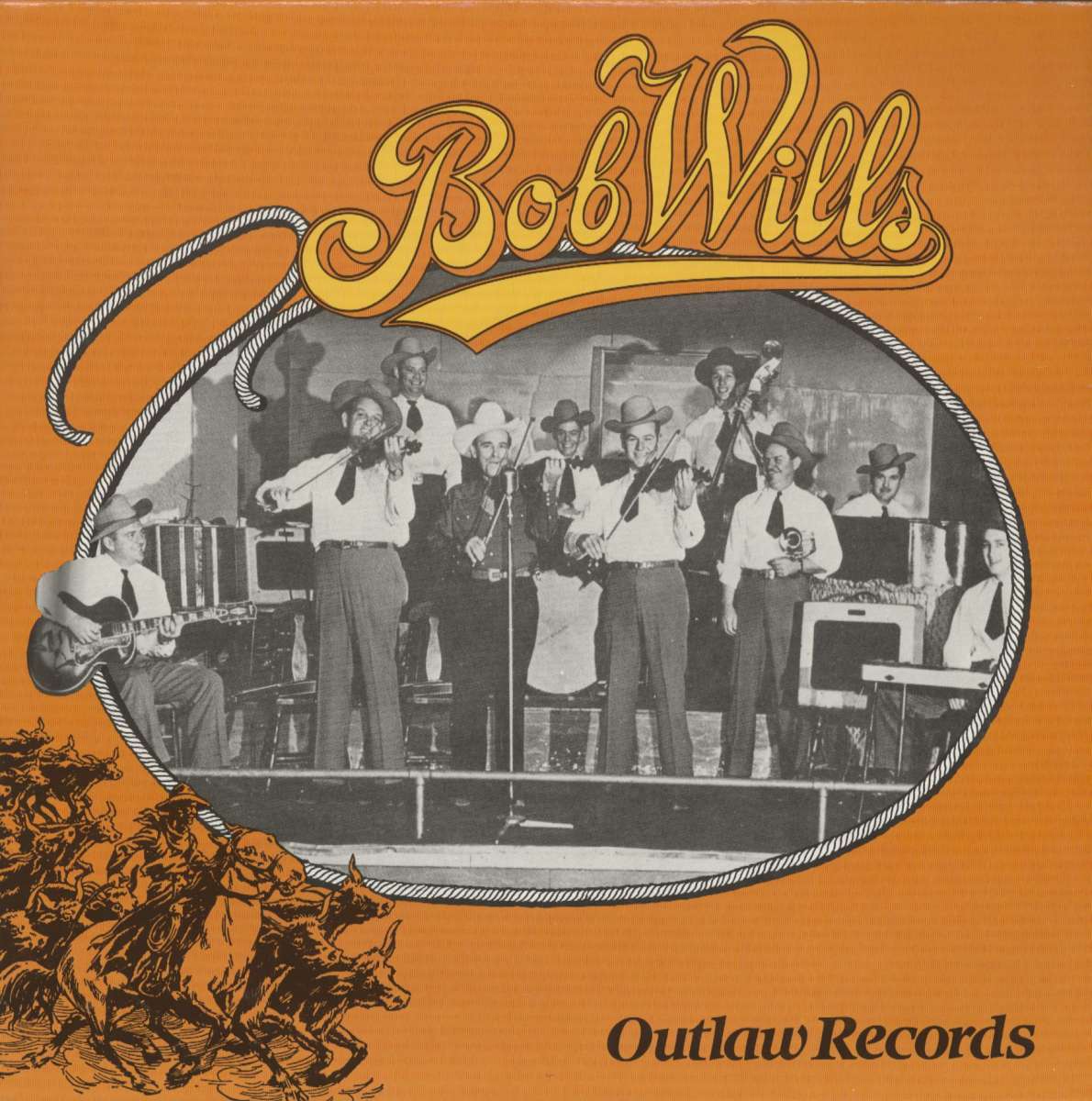 Bob Wills & His Texas Playboys: More Rare Presto Transcriptions (LP)
Art-Nr.: LPCSR2


Sofort versandfertig, Lieferzeit** 1-3 Werktage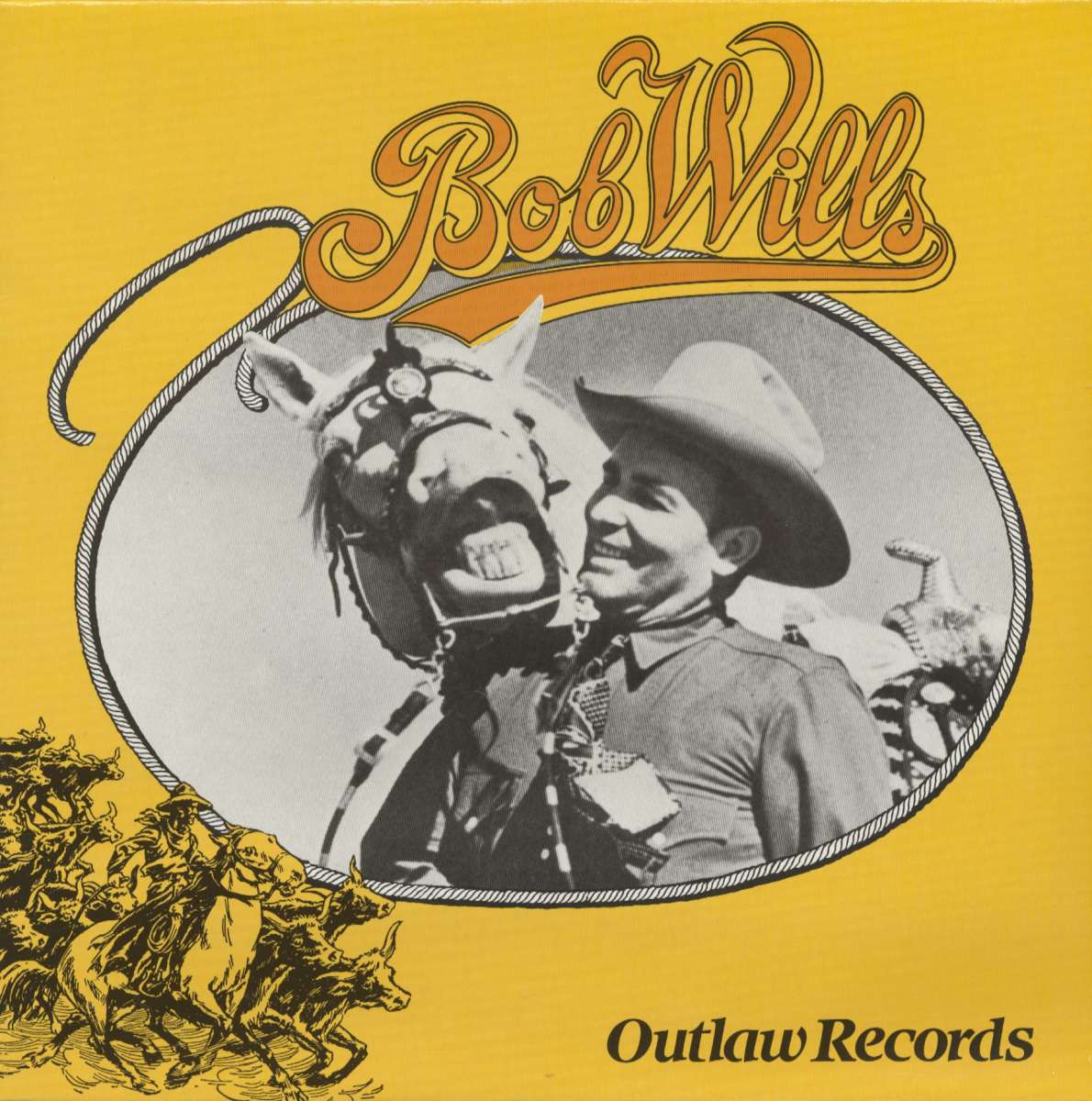 Bob Wills & His Texas Playboys: The Rare Presto Transcriptions (LP)
Art-Nr.: LPCSR1


Sofort versandfertig, Lieferzeit** 1-3 Werktage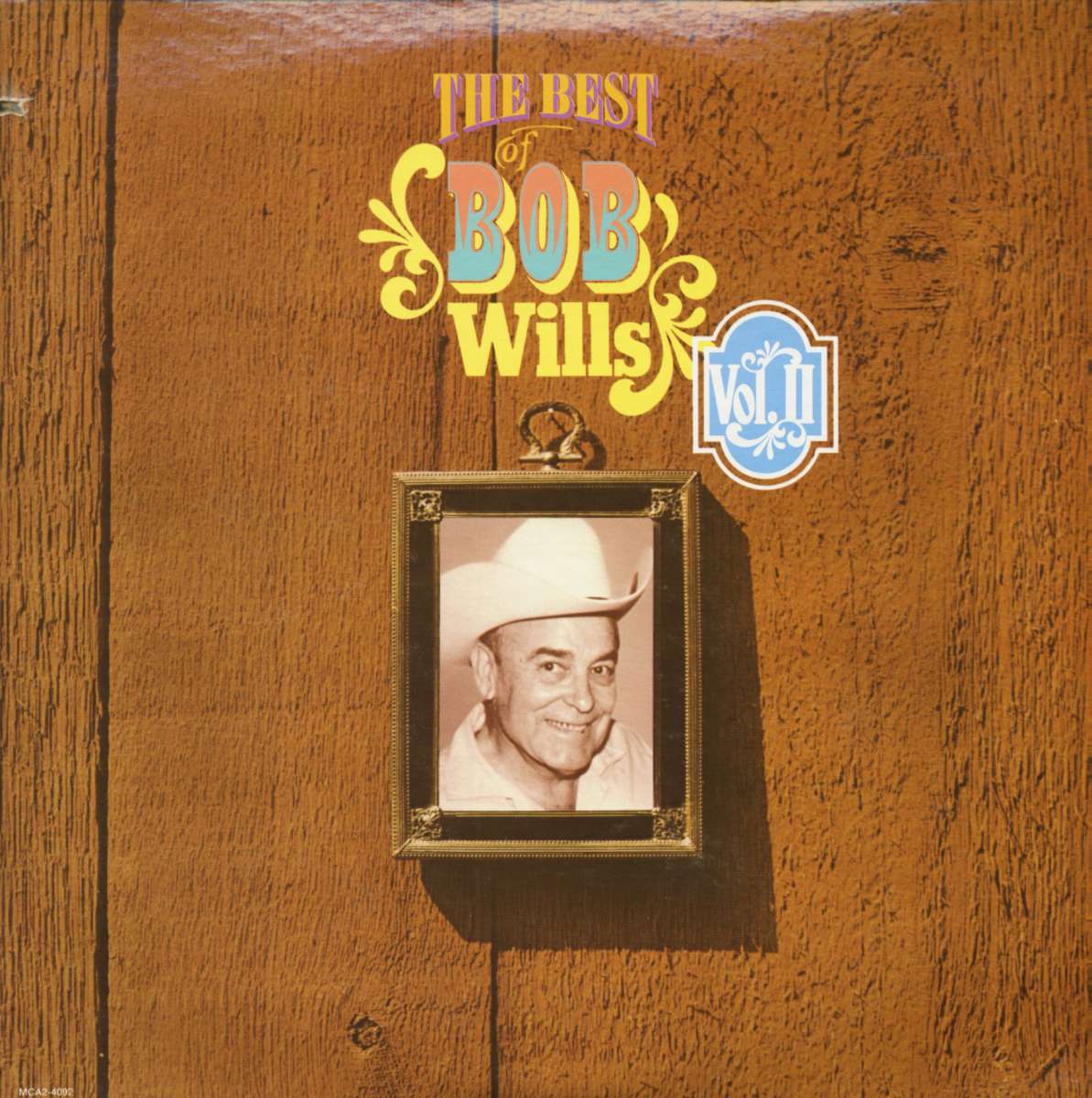 Bob Wills & His Texas Playboys: The Best Of Bob Wills Vol.II (2-LP, Cut-Out)
Art-Nr.: LPMCA24092


Sofort versandfertig, Lieferzeit** 1-3 Werktage