Der Artikel wurde erfolgreich hinzugefügt.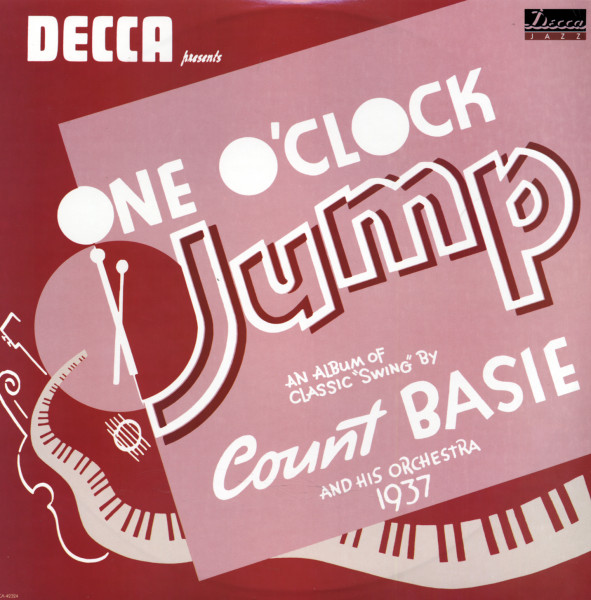 Benachrichtigen Sie mich, sobald der Artikel lieferbar ist.
inkl. MwSt. / zzgl. Versandkosten - Abhängig vom Lieferland kann die MwSt. an der Kasse variieren.
Artikel derzeit nicht verfügbar, Lieferfristen von bis zu 2-3 Wochen sind zu erwarten. (soweit verfügbar beim Lieferanten - kann schneller gehen, manchmal aber leider auch nicht)
Artikel-Nr.:

LPMCA42324

Gewicht in Kg.:

0.2
(MCA) 14 tracks- Original 1937 'Decca' recordings Wide open, more than a snade corrupt, a...
mehr
Count Basie: One O'Clock Jump (LP)
(MCA) 14 tracks- Original 1937 'Decca' recordings
Wide open, more than a snade corrupt, a hotbed of musical activity,
Kansas
City
, Al was where the Count Basin band was born. The year 1935. Temporarily unemployed after leaving the Bennie Moten band, Bill Basin had been spending a good deal of time in KC clubs. The piquant pianist wanted a gig in one of those joints. He got one at the Reno Club, on Twelfth and Cherry, subbing for a musician he remembered as 'Art something.' Before long, Sol Steibold, the manager of the Reno, asked him if he would like to take over the small group playing there.
And thus it began. Though not an aggressive band leader type, Basin knew what he warted and went out and hired his own men. In Oklahoma City, he convinced baritone-alto saxophonist Jack Washington and bassist Walter 'Big Un' Page, his friend of long-standing, to join him. He traveled to Dallas and brought back alto saxophonist Buster Smith and trumpeter Joe Keyes. Trumpeter Carl 'Tatti' Smith also came into the fold. So did Lester Young, the tenor saxophonist, who traveled from Minneapolis to Kansas City. Jo Jones, the drummer who played like the wind, was in, out and then in permanently. At first, there were no trombones in the band; Baste couldn't afford them. Trumpeter Oran 'Hot Lips' Page and singer Jimmy Rushing were working as 'singles' at the Reno; they often were a part of the Basin presentation. The chemistry within this assemblage was rare. Things began burning at the Reno.
The late drummer Cliff Leeman was there. 'I was in town with Dan Murphy's Musical Skippers and on the prowl for music,' he told me a few years ago, adding: 'I met a young lady on the street who asked me what I was looking for. music, I said, giving her a smile. She guided me to a breakfast dance at the Reno. I almost fell through the floor the first time I heard Basic. When the band took hold, the feeling was unbelievable.' And that was before Bill stabilized his personnel.
'Jo Jones was the band's heart. His time was a flowing, living thing...so inspiring. You know his high-hat work was wonderful. He kept everything moving.' Trumpeter Buck Clayton, who became part of the Baste band in the autumn of 1936, the same time as saxophonist Herschel Evans asserts: 'I never heard any band swing like the Reno band. The guys really wanted to get something going. Any time Jo and Lester sat down they wanted to swing. Walter Page, too. Naturally that made the rest of the band want to swing, too' It was inevitable that the Basin band would reach the world at large. Only one person with clout and connec-tions had to hear it Purely by accident,
John Hammond
, the critic, star maker, recording man and jazz enthusiast, found the band on the radio.
'One night in January, 1936 - I was in
Chicago
with
Benny Goodman
—I got the Kansas City experimental station W9XBY on my car radio. Suddenly there it was - a great band with the most wonderful rhythm section I'd ever heard,' Hammond declared. 'I began to talk about Basin to everyone, including Benny, who got involved in my campaign. I wrote up the band in Down Beat and England's Melody Maker. 'Then in the spring of 1936, I went to Kansas City and heard the band live. I recall going into the Reno Club at 8:20 p.m. and leaving at four in the morning. I spent a lot of time watching and listening to Jo Jones; he was such an extraordinary ensemble player. But the whole experience was overwhelming.
'Hammond's all-embracing enthusiasm caught MCA booking agent Willard Alexander in its grasp. One thing led to another and a series of key out-of-town bookings were confirmed. In order for the band to play theaters and the cavernous ballrooms in the big cities, it had to be enlarged to13 men plus Jimmy Rushing. Buster Smith exited before the band left the Reno; he was replaced by Caughey Roberts. Two trombones were added (although Hammond contended he had heard Dan Minor at the Reno). Then, during a trip to Chicago, Baste discovered Claude Williams at a local club and ultimately hired him, permanently adding a guitar to his rhythm section.
Adding players and moving into the world of commer-cial music and show business created a series of difficulties for Basin. 'When we upped it to 14 men, the band kind of got sluggish. It didn't sound the same,' Buck Clayton reports. The booking at the Grand Terrace in Chicago was far from a success. Hammond, on the occasion of Basic's 20th anniversary as a band leader, explained in Down Beat: 'The Grand Terrace was strictly a Jim
Crow
establishment on the South Side, not unlike New York's Cotton Club. It boasted a pretentious floor show, with a specially written fancy score, and an owner with a reputation for an ungovernable temper. The Basle-ites arrived, took one look at the complicated arrangements, and collapsed. Ed Fox (the owner) tried to cancel them out after the first rehearsal..'
The band also had intonation problems in the sec-tions and trouble playing the written arrangements Fletcher Henderson was nice enough to lend Basic. Because of these difficulties, the distress involved with cutting the show and the passivity of the Grand Terrace patrons, there was tension in the band. Soon, however, Basin and his musicians began getting themselves together. The chorus girls and dancers in the Grand Terrace show responded; they loved the band for its marvelous rhythm quality. And nightly the swinging Basic message was transmitted on coast-to-coast broadcasts. The press, however, initially wasn't terribly impressed with the band. Baste had a writer or two in his comer; he received favorable notices in the Chicago Defender. But when the band arrived at Roseland Ballroom in New York, Christmas of 1936, the pressure was on. Throughout the engagement, magazine and newspaper writers, well-known musicians, and record company people—as well as music fans - tumed out to see and hear what this midwest phenomenon was all about. George T. Simon, then a key critic and editor of Metronome, who had rapped the band earlier for its questionable intonation, wrote the most widely read review. He was lukewarm. But for all the relative indifference of certain elements within the industry, the significance and swing of Basin's music was not lost on musicians and other discerning individuals.
Basie and his associates transcended sometimes out-of-tune, ragged performances with the sort of collective fire and solos that burned the band into a listener's mind. Always pulsating, it whispered, stomped and shouted, with enviable freedom. A laboratory for the players, the Basic organization allowed improvisation to reign supreme. Nothing much was written down. If something worked, it was retained; if not it was tossed out. Don Redman, Jimmy Mundy, Don Kirkpatrick and notably Eddie Durham wrote scores. But head arrangements predominated. 'We'd get together and rehearse,' Buck Clayton recalls. 'Lester would say 'Let's do this.' Jack Washington or Herschel would figure out something more. We'd put the thing together, bit by bit. And before you knew it we'd have a chart. 'It was fun,' he continued. 'Basie encouraged us to be ourselves. The band was like a family, warm and happy. And something special happened almost every night.
Lester Young
certainly helped make those nights fly by. A deliciously subtle, visionary tenor saxophonist, he brought a comparatively new sound to the instrument. Light and dancing, it had an insinuating, memorable quality. The man who would become known as the 'President' of the tenor proved a great contrast to the adept Herschel Evans, a saxophonist out of the grand tradition fathered by
Coleman Hawkins
. And Young told compelling, charming, complete stories in music, whether called on to play four, eight, sixteen bars or
several choruses. His solos somehow sound frighten-ingly fresh 52 years after the fact. Pres was the soul of the Basin organization. In the first year on the national scene, the Basie band had the vitality of a striking, imaginative, but unpolished young girl, not completely aware of her power to turn people on. That's the essential conclusion to which you are inevitably drawn when listening to these records. The impression is a cumulative one. As you come to know the recordings better and better, you find things that make them increasingly important to you. The band was discovering itself, moving toward what it would ultimately become.
What to listen to first? 'One O'Clock Jump' comes immediately to mind. Very simply, it works. Riff support of a series of solos by Basic, Evans, Hunt, Young, and Clayton and the closing, uplifting band riffs in sum make for a strongly integrated, fluid performance. A blues, the jazz standard's key phrase is attributed to
Fats Waller
; it was reworked and arranged by Don Redman for a recording titled 'Six Or Seven Times' by the Chocolate Dandies in 1929. One of the most recorded items of the Swing Era, 'One O'Clock Jump' remains a much requested item in 1989 as the Basie band, now headed by
Frank Foster
, continues to travel without its chief. The 1937 band's essential blues nature is further revealed on 'Boogie Woogie.' It features Basie, the saxes and brass in comfortable, throbbing juxtaposition, and the brassy blues voice of James Rushing, Esq. Two items based on the changes of 'I Got Rhythm' — 'Roseland Shuffle' (also known as 'Count and Lester') and 'John's Idea' illustrate how rhythmic the band could be. A challenge piece, 'Roseland' showcases Basin and Young in two choruses of four-bar exchanges that partially indicate their capacities. 'Idea' reveals what Evans could do and how effective Young was, even in short bursts (four-bars in stop time).
The positive effect of arranger-composer Eddie Durham on the band becomes clear on his two works: 'Time Out' and 'Topsy.' Both are structured in an interesting way. Durham knew just how to use a band's sections and where the soloists would have the most telling effect. 'Topsy,' an interesting minor tune, provides a powerful example of how to strike a good balance between the 'blowing' and the section and ensemble work. It has, in addition, an excellent solo by Jack Washington, an often underestimated member of the ensemble. Both Durham originals present Basie, the pianist, as he consistently would be later. Spare, succinct, thoughtful, he allows the rhythm section to breathe and flow during his time in the foreground. His work on most other pieces here, in contrast, tends to be busy and techni-cal— more in the Fats Waller and Earl Hines ballpark. Roseland, the Chatterbox at the William Penn Hotel in Pittsburgh, Harlem's Apollo Theater and Savoy Ballroom, the Ritz Carlton Hotel in Boston - these are some of the places the Basin band played during its first year away from Kansas City. Things improved. The band became tighter and more polished; it enhanced and diversi-fied its library, making it a more suitable attraction. Key men, notably guitarist Freddie Green, were added. Baste began teaming how the music community func-tioned and how he had to act in turn. He became more widely-known. Most important, his band retained its extraordinary quality, never for a minute losing its way as it developed. Jo Jones spoke so many times of the wonder of the first years. But Buck Clayton, one of Basin's most versatile and affecting soloists, provides the coda for this, the opening chapter of the Basin history on record: 'The band scuffled and starved. But it didn't seem to matter. Playing was the important thing. Sticking together and making a go of the band was our ambition. We wouldn't think of leaving Baste no matter how good the offers were.' —Burt Korall
Artikeleigenschaften von

Count Basie: One O'Clock Jump (LP)
Albumtitel:

One O'Clock Jump (LP)

Genre

Jazz

Geschwindigkeit

33 U/min

Plattengröße

LP (12 Inch)

Record Grading

Mint (M)

Sleeve Grading

Mint (M)

Artikelart

LP

EAN:

0076742232412

Gewicht in Kg:

0.2
Bewertungen lesen, schreiben und diskutieren...
mehr
Kundenbewertungen für "One O'Clock Jump (LP)"
Bewertung schreiben
Bewertungen werden nach Überprüfung freigeschaltet.
Weitere Artikel von Count Basie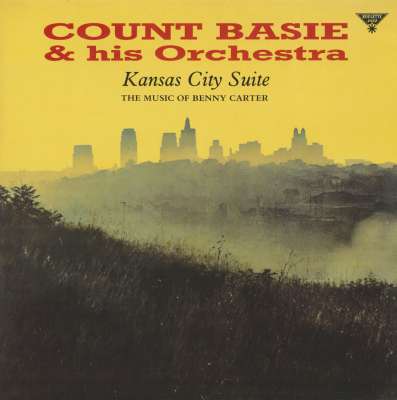 Count Basie: Kansas City Suite - The Music Of Benny Carter (LP)
Art-Nr.: LPROU1013


Artikel muss bestellt werden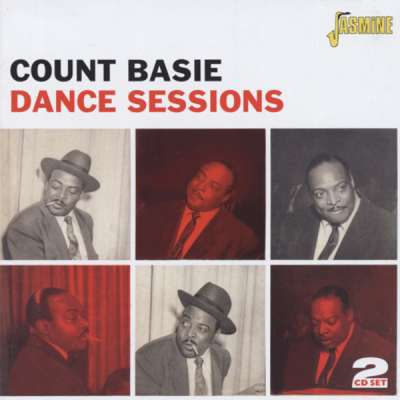 Count Basie: Dance Session (2-CD)
Art-Nr.: CDJAS442


Artikel muss bestellt werden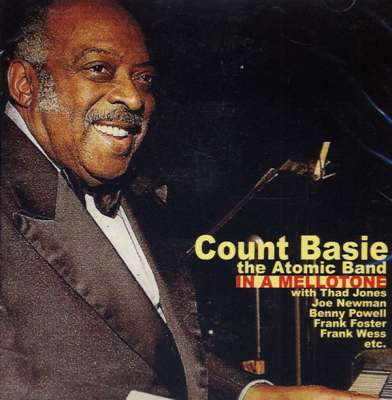 Count Basie: In A Mellotone (1959)
Art-Nr.: CDC79558


nur noch 1 verfügbar
Sofort versandfertig, Lieferzeit** 1-3 Werktage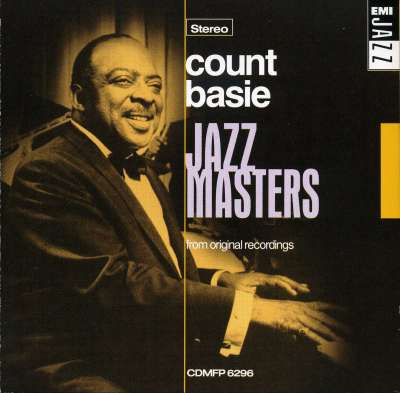 Count Basie: Jazz Masters
Art-Nr.: CDMFP6296


Sofort versandfertig, Lieferzeit** 1-3 Werktage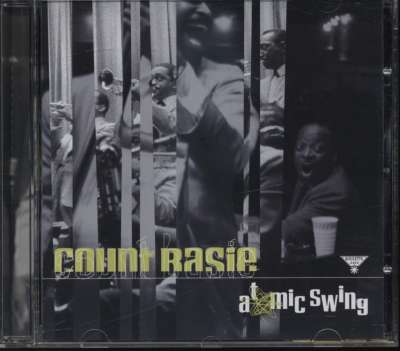 Count Basie: Atomic Swing (Capitol 1957-60)
Art-Nr.: CDP97871


Artikel muss bestellt werden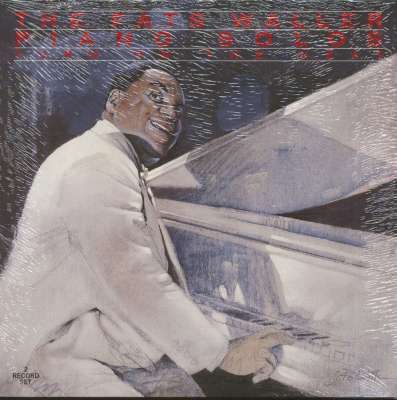 Fats Waller: The Fats Waller Piano Solos - Turn On The Heat...
Art-Nr.: LPNL82482


Sofort versandfertig, Lieferzeit** 1-3 Werktage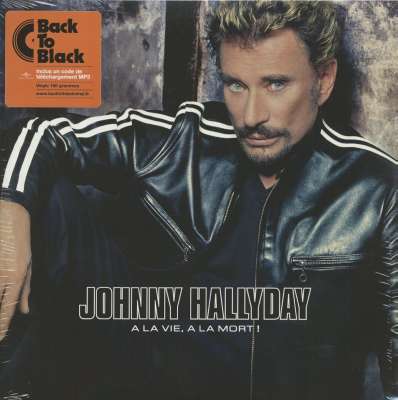 Johnny Hallyday: A La Vie, A La Mort (4-LP, 180g Vinyl)
Art-Nr.: LPMERC537913


nur noch 2 verfügbar
Sofort versandfertig, Lieferzeit** 1-3 Werktage