Der Artikel wurde erfolgreich hinzugefügt.
Don Gibson
1949-1960 Singer, Songwriter (4-CD Deluxe Box Set)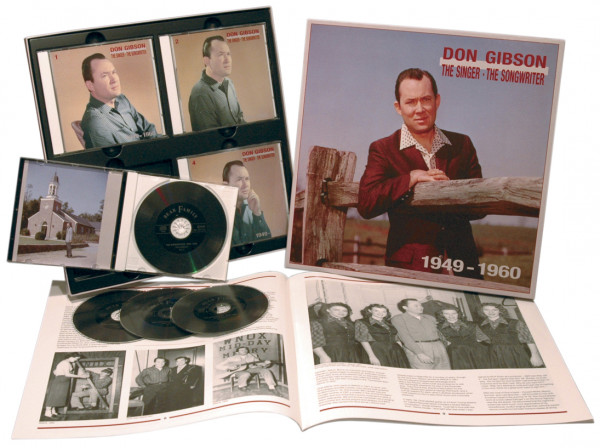 Dieser Artikel ist gestrichen und kann nicht mehr bestellt werden!
Benachrichtigen Sie mich, sobald der Artikel lieferbar ist.
Artikel-Nr.:

BCD15475

Gewicht in Kg.:

1.3
4-CD-Album Box Set (LP-Format) mit 24-seitigem Buch, 122 Einzeltitel. Spieldauer ca. 295 Minuten....
mehr
Don Gibson: 1949-1960 Singer, Songwriter (4-CD Deluxe Box Set)
4-CD-Album Box Set (LP-Format) mit 24-seitigem Buch, 122 Einzeltitel. Spieldauer ca. 295 Minuten.
Don Gibson
ist ein Original und wird heute leider oft und vollkommen zu Unrecht übersehen. In seiner Musik steckt erheblich mehr als die Hits, die jeder kennt. Don Gibson war einer der anspruchvollsten Autoren und Sänger in der der Geschichte der Country Music. Auf diesem Album Box Set mit 4 CDs haben wir seine frühen Aufnahmen und die größten Hits von Don Gibson zusammengestellt, darunter jede einzelne seiner Einspielungen für Mercury, Columbia und MGM sowie die kompletten frühen Aufnahmen für RCA. Zu den Höhepunkten auf diesem Album Box Set mit 4 CDs von Don Gibson zählen die Originalversionen von
Sweet Dreams, Oh Lonesome Me, I Can't Stop Loving You, Sweet Sweet Girl, Don't Tell Me Your Troubles
und
I'd be A Legend In My Time
.
Artikeleigenschaften von

Don Gibson: 1949-1960 Singer, Songwriter (4-CD Deluxe Box Set)
Albumtitel:

1949-1960 Singer, Songwriter (4-CD Deluxe Box Set)

Genre

Country

Edition 2

Deluxe Edition

Preiscode

DH

Artikelart

Box set

EAN:

4000127154750

Gewicht in Kg:

1.3
Don Gibson Don Gibson Als Sänger, Songwriter und Instrumentalist ist Don Gibson...
mehr
"Don Gibson"
Don Gibson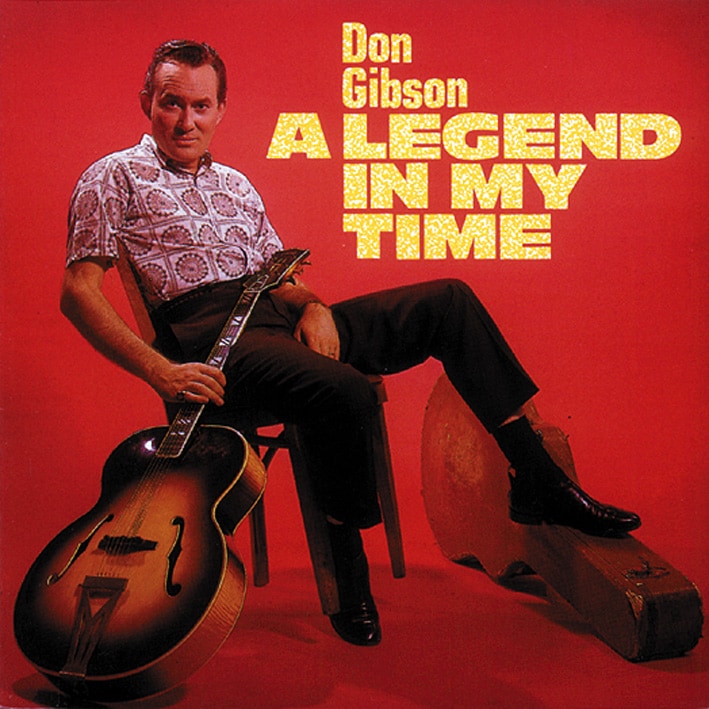 Don Gibson
Als Sänger, Songwriter und Instrumentalist ist Don Gibson seit über drei Jahrzehnten eine feste Größe in der Country- und Popmusik. Sein Liederkatalog umfasst etwa 150'working songs' - Lieder, die von Ricky Skaggs bis Ray Charles ständig aufgenommen und aufgeführt werden. Seine Diskographie umfasst über 500 Stücke, darunter so unterschiedliche Sidemen wie der Jazzgitarrist Johnny Smith, der Pianist Floyd Cramer, der Bluegrass-Banjoist Hubert Davis und die brasilianischen Gitarristen Los Indios Tabajaras. Seine Single-Veröffentlichungen erschienen erstmals 1957 in den Hit-Charts und blieben dort bis in die 70er Jahre erhalten. Aber das goldene Zeitalter von Don Gibsons Karriere war die Zeit von 1957 bis 1966, ein Jahrzehnt, in dem eine wahre Explosion der Kreativität stattfand. Jeden Monat schien es so, als ob innovative neue Songs und starke, spannende Aufnahmen, doppelseitige Chart-Hits und Crossover-Pop-Hits die Landschaft der Country-Musik buchstäblich verändert hätten. Dies ist die Ära, die auf der aktuellen Kollektion, der Compact Disc Retrospektive des Gibson-Sounds, gefeiert wird. Als Don Gibson 1957 bei RCA Victor eintrat, war er bereits zehn Jahre im Musikgeschäft tätig.
Donald Eugene Gibson wurde 1932 in Shelby, North Carolina, geboren und begann mit 16 Jahren mit einigen Pool-Hall-Kumpels zu musizieren. Bald arbeitete er mit einer Radio-Band namens'The Sons Of The Soil' und machte 1949 seine ersten Platten mit ihnen auf dem alten Mercury-Label. Bis 1950 gründete er seine eigene Band - die King Cotton Kinfolks - und spielte von Shelby aus auf einem Radionetz von 25 südöstlichen Sendern. Weitere Aufnahmen halfen ihm, einen Job auf Knoxvilles mächtigem Sender WNOX zu finden, wo er sich allmählich zu einer Hauptrolle in'The Tennessee Barn Dance' und'Mid-Day Merry Go-Round' hocharbeitete. Mitte der fünfziger Jahre konzentrierte sich Don Gibsons Musik auf seinen Gesang - warmes, sanftes Red Foley wie Bariton - und sein raffiniertes Rhythmusgitarrenspiel. Er war und ist ein Anhänger der Jazzgitarrenlegende Django Reinhardt. Im Sommer 1955 beschloss er, das Songwriting in seinen Lebenslauf aufzunehmen.
Er hatte schon einmal ein gelegentliches Lied ausprobiert - Hank Snow hatte eine frühe Anstrengung aufgenommen - und nun arbeitete er an einem Song namens Sweet Dreams. Es war ein einfaches Lied, aber mit einer eindringlichen Melodie, und er fing an, es in einem lokalen Knoxville Club namens Esslinger's zu spielen; dort hörte der Nashville-Verleger Wesley Rose Don Gibson das Lied singen, unterzeichnete ihn für einen Songwriting-Vertrag mit Accuff-Rose und einen Plattenvertrag mit MGM. Rose bekam auch Sweet Dreams an Faron Young, der damit im Sommer 1956 einen großen Erfolg hatte. Don Gibsons MGM-Seiten hingegen hatten wenig Erfolg, und das ermutigte ihn, mehr Songs zu schreiben. Es war ein guter Zug. Eines Nachmittags im Juni 1957, als er in einem Wohnwagen in den Wäldern von Knoxville lebte und sich niedergeschlagen fühlte, versuchte er sich an einer verlorenen Liebesballade. Er sang die Worte I Can't Stop Loving You in das Tonbandgerät und sagte zu sich selbst: "Das wäre ein guter Titel." Er beendete bald dieses Lied, dann begann er mit einem anderen, das er am Ende Old Lonesome Me nannte.
Als er das Band an Acuff-Rose schickte, um es zu transkribieren und urheberrechtlich zu schützen, missverstand ein Mitarbeiter den Titel und schrieb es als Oh Lonesome Me. "Es war ein Tag, von dem ich noch ein paar mehr gebrauchen konnte", erinnert sich Don Gibson, der gerade zwei der populärsten Lieder der Country-Musikgeschichte komponiert hatte. Die Songs kamen an einem Wendepunkt in seiner Karriere. Nachdem er im Januar 1957 bei RCA Victor unterschrieben hatte, hatten er und Produzent Chet Atkins eine Session im traditionellen Country-Stil von Don Gibsons früheren Platten ausprobiert: Fiddle, Steel Guitar, Hank Williams-sounding Songs. Atkins kam zu Don Gibson und sagte: "Don, sie verkaufen nicht. Lass uns noch eine Sache versuchen. Lass uns die Stimmen dahinter legen und die Geige und die Steelgitarre loswerden." Als Chet Oh Lonesome Me hörte, beschloss er, dies ebenfalls mit der moderneren Unterstützung zu versuchen. Unterstützt von Rhythmusgitarre, Bass, Floyd Cramers Piano und Knoxville Drummer Troy Hatcher's jazz-ähnlichem Schlagzeug, schnitt Don Gibson seinen Klassiker von Oh Lonesome Me and I Can't Stop Loving You am selben Nachmittag eines kalten Dezembertages 1957. Es wurde sofort veröffentlicht, kam im Februar in die Charts und blieb über 30 Wochen lang ein doppelseitiger Hit. Es etablierte Don Gibsons Fähigkeit als Songwriter und Aufnahme-Star, und sein sauberer, sparsamer Sound trug dazu bei, den sogenannten'Nashville Sound' als neuen Stil in der Country-Musik zu etablieren.
Dieses Album enthält die Originalversionen dieser ersten Gibson-Hits sowie einige der vielen, die darauf folgten: Look Who's Blue and Give Myself A Party, ein weiterer zweiseitiger Back-to-Back-Hit von 1958; Sweet Dreams, Don Gibsons zweite Aufnahme dieses Klassikers, der 1960 ein Hit wurde; Sea Of Heartbreak, sein drittgrößter Hit von 1961; Lonesome Number One, ein Nummer zwei Hit von 1961; I Can Mend Your Broken Heart, der 1962 vier Monate als Hit verbrachte; und A Legend In My Time, gehört in Don Gibsons Originalversion von 1960. A Legend In My Time war nie für Don Gibson auf den Charts, aber er hielt es für einen der besten Songs, die er je geschrieben hatte; sein Vertrauen wurde Jahre später bestätigt, als Ronnie Milsap es fand und es zu einem seiner größten Hits machte. Auch hier gibt es einige Gibson-Raritäten. Sittin' Here Cryin' war die B-Seite einer Single aus Don Gibsons erster "Pure Country"-Session im Februar 1957. Sweet Sweet Girl, ein Nachfolger von Blue Blue Blue Day, war ein Juwel, das erstmals auf einem obskuren 45rpm EP-Album veröffentlicht wurde, während If You Don't Know It nie als Single veröffentlicht wurde, sondern 1958 als Füllmaterial auf Don's erster RCA-LP verwendet wurde. I Sat Back And Let It Happen, eine Seite von 1961, wurde nie von RCA herausgegeben und ist nur auf BFX 15089 - Rockin' Rollin' Don Gibson erschienen.
Und am seltensten sind vier Seiten, die hier zu hören sind, noch nie in irgendeiner Form veröffentlicht worden und erscheinen hier zum ersten Mal. Das sind I'm Crying Inside[1965], If You Knew Me[1964], If You Don't Know The Sorrow[1964] und Think Of Me[1964]. Sie sind erstklassige Gibson, und sie dienen dazu, uns daran zu erinnern, wie reich und vielfältig das Gibson-Erbe ist.
Charles Wolfe, Oktober 1987
Bewertungen lesen, schreiben und diskutieren...
mehr
Kundenbewertungen für "1949-1960 Singer, Songwriter (4-CD Deluxe Box Set)"
Von:
Don Diehl
Am:
05.09.2017
Klasse!
Don Gibson ist meiner Meinung nach einer der wichtigsten Country Musiker der 1950er und 1960er! Ein toller Songschreiber und grandioser Gitarrist.
Bewertung schreiben
Bewertungen werden nach Überprüfung freigeschaltet.
Weitere Artikel von Don Gibson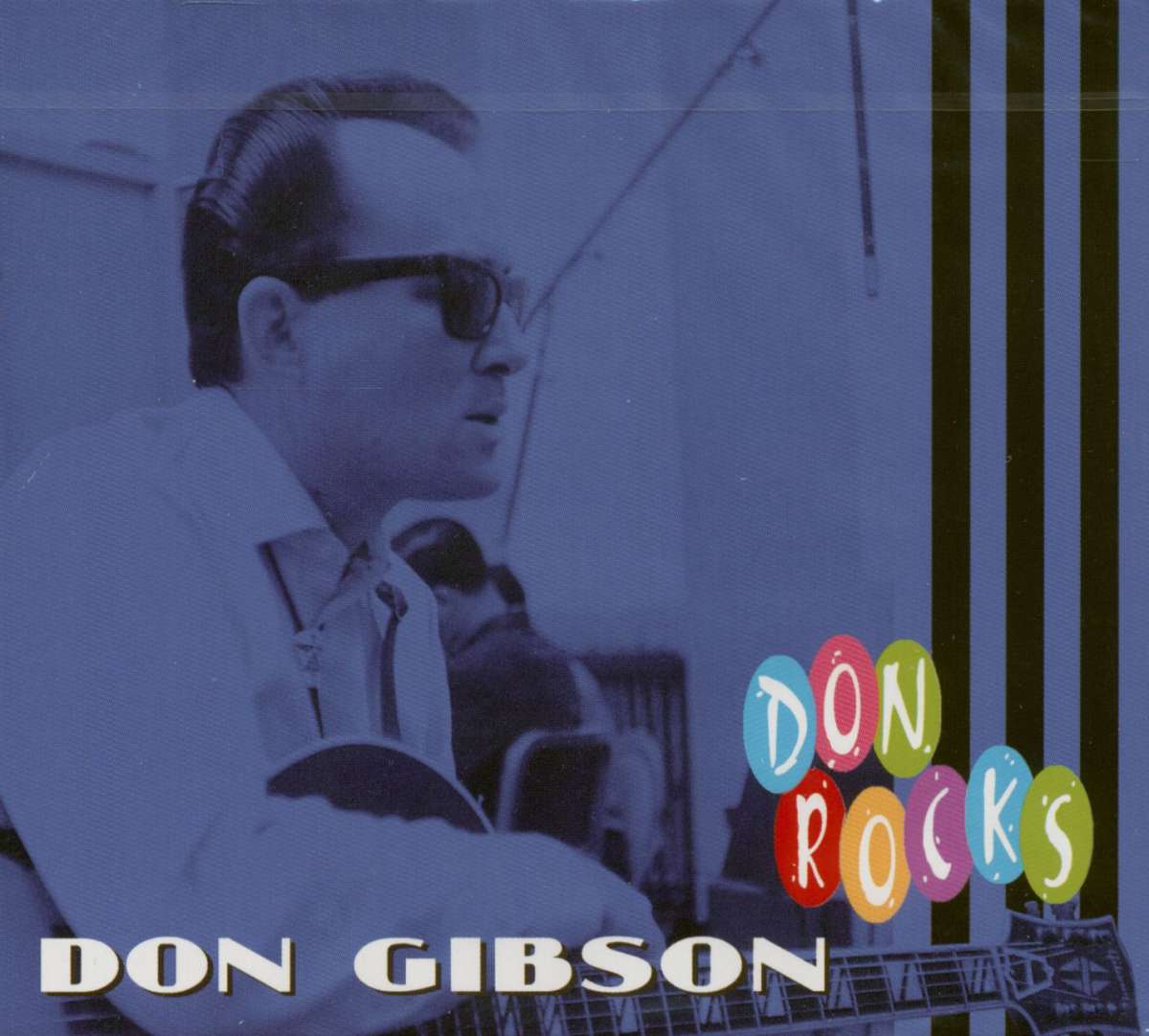 Don Gibson: Don Gibson - Don Rocks (CD)
Art-Nr.: BCD16991


Sofort versandfertig, Lieferzeit** 1-3 Werktage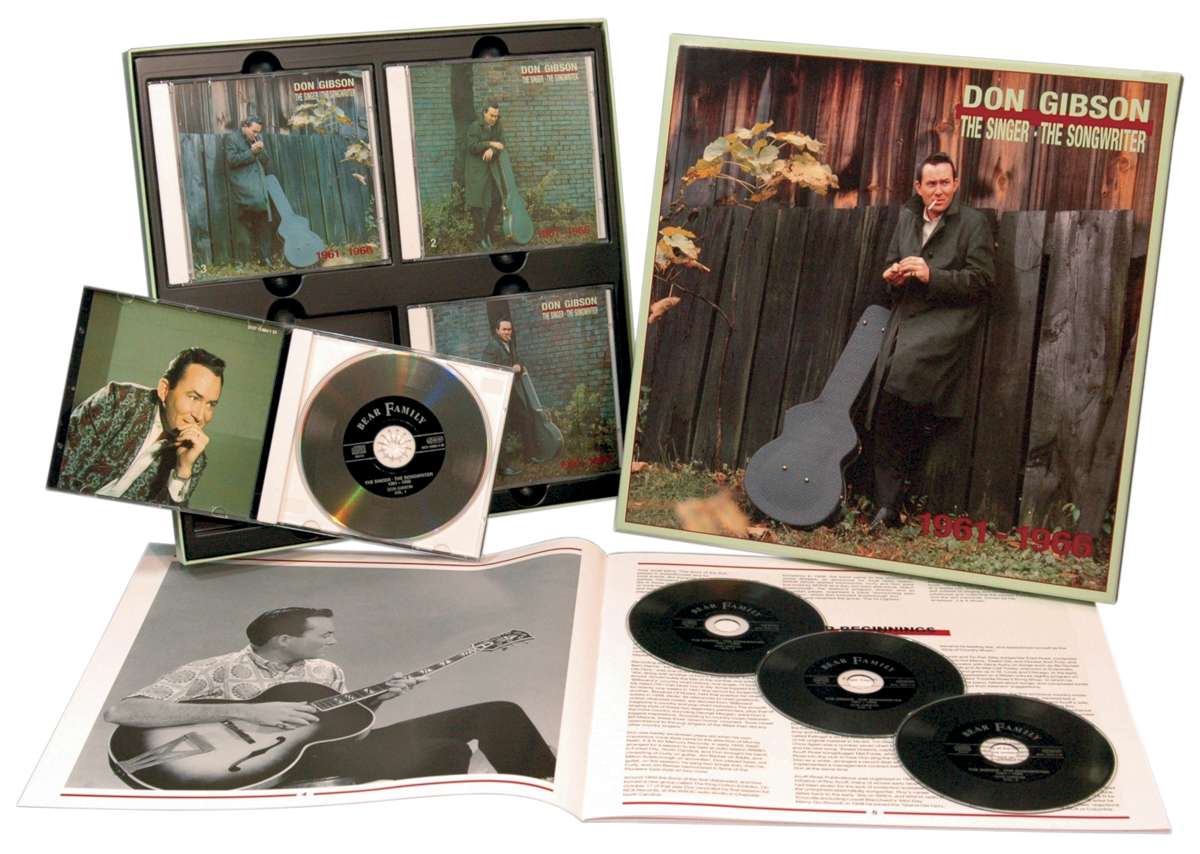 Don Gibson: 1960-66 Singer, Songwriter (4-CD Deluxe Box Set)
Art-Nr.: BCD15664


Sofort versandfertig, Lieferzeit** 1-3 Werktage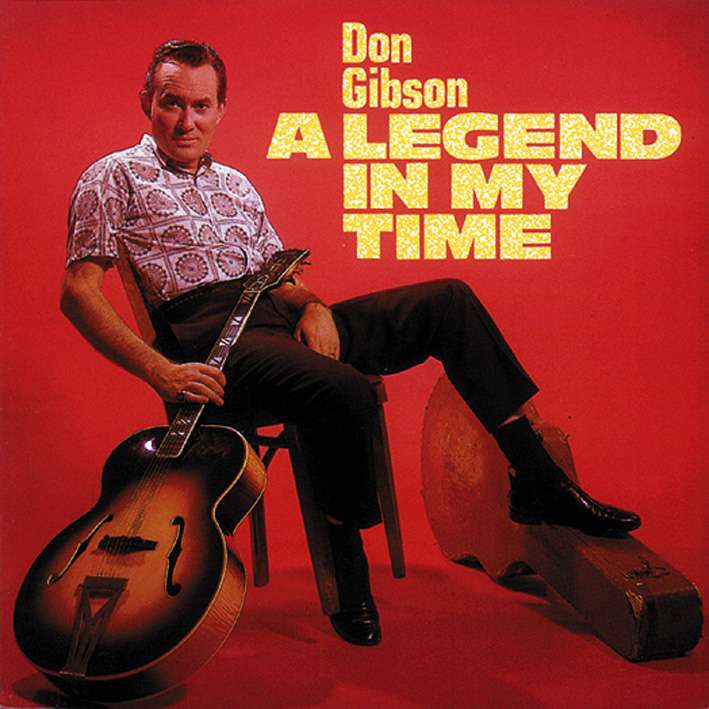 Don Gibson: A Legend In My Time (CD)
Art-Nr.: BCD15401


Sofort versandfertig, Lieferzeit** 1-3 Werktage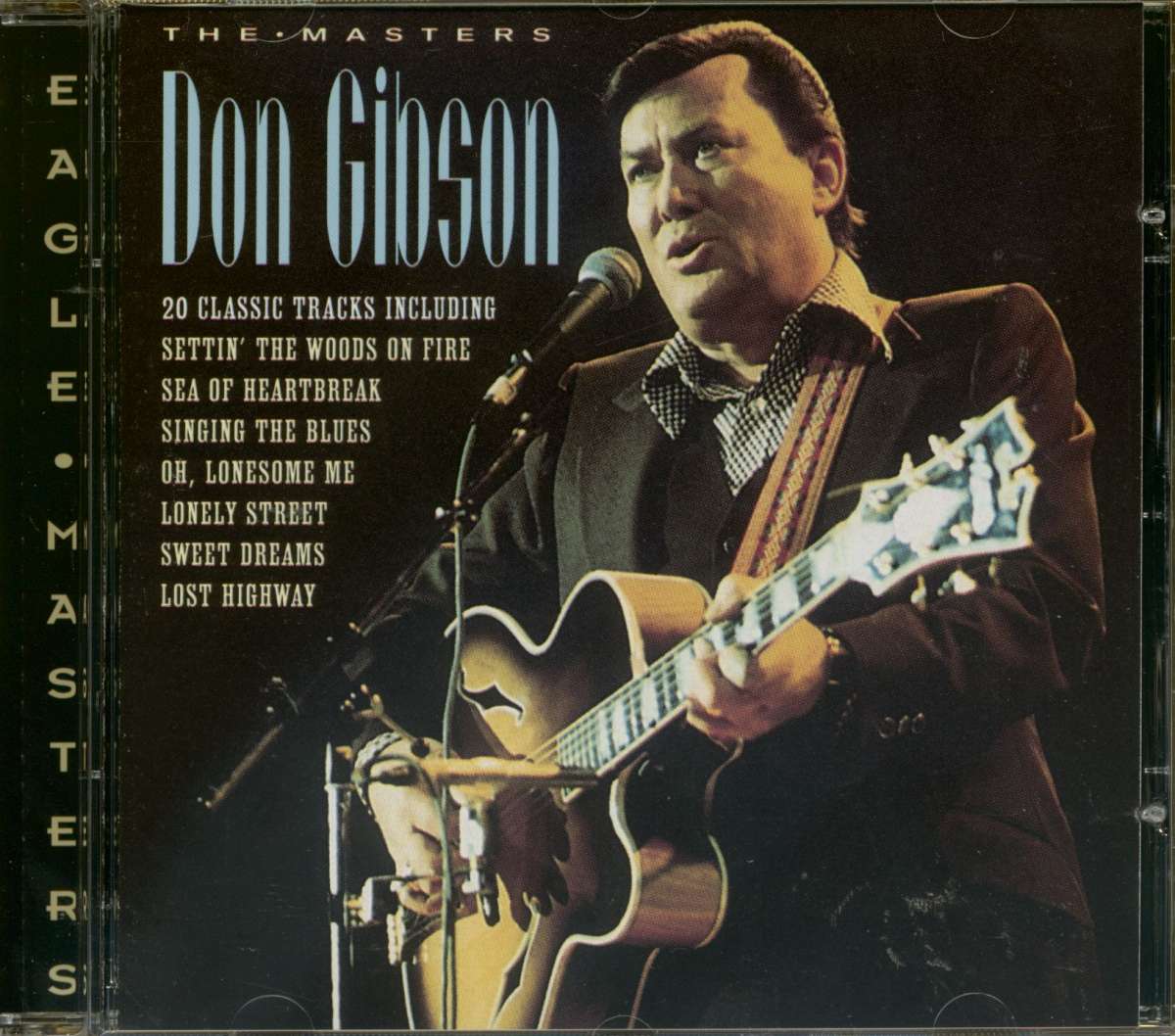 Don Gibson: The Masters (CD)
Art-Nr.: CDEAB034


Sofort versandfertig, Lieferzeit** 1-3 Werktage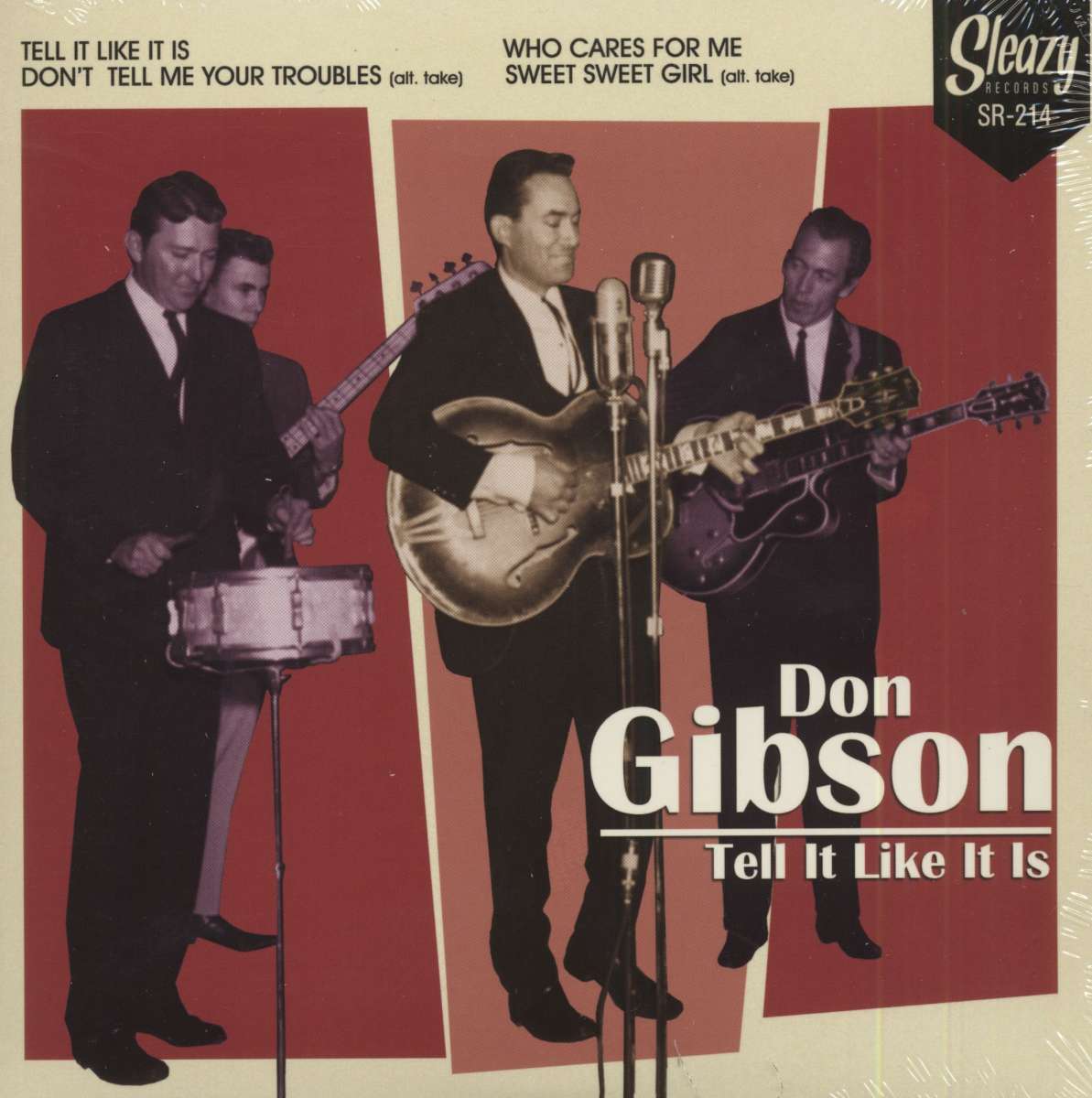 Don Gibson: Tell It Like It Is (7inch, 45rpm, EP, BC, PS)
Art-Nr.: 45SR214


Artikel muss bestellt werden