Wer war/ist

Ralph Stanley

? - CDs, Vinyl LPs, DVD und mehr
Der Bluegrass-Pionier Ralph Stanley stirbt mit 89 Jahren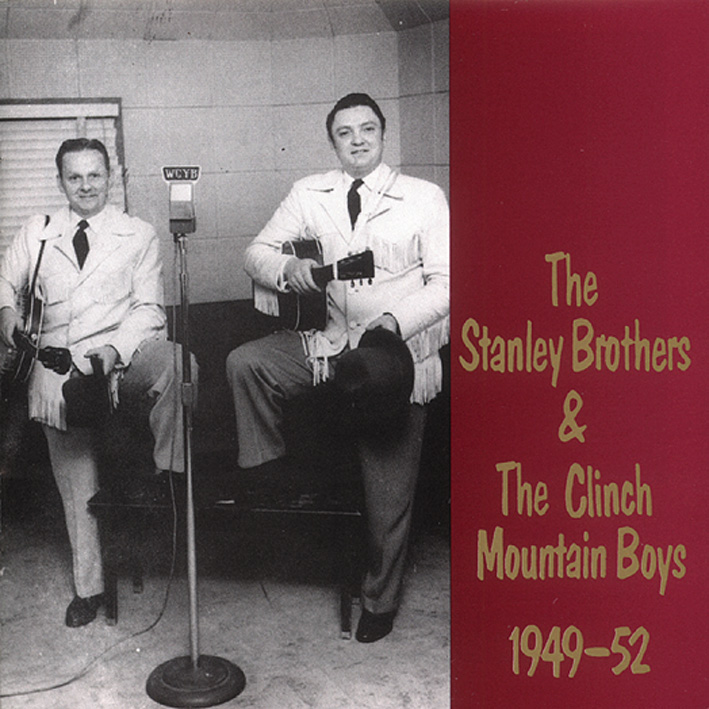 Ralph Stanley, einer der letzten großartigen Bluegrass-Musiker seiner Generation, starb am 24. Juni 2016 in seinem Haus in Sandy Ridge, Virginia, an den Folgen einer Hautkrebserkrankung. Er wird für immer als Ikone traditioneller amerikanischer Musik in Erinnerung bleiben.
Ralph Stanley wurde 1927 geboren. In diesem Jahr machte Ralph Peer seine bahnbrechenden Field Recordings in Bristol im Osten Tennessees und nahm u.a. die Carter Family auf. Ralph wuchs im Südwesten von Virgina auf, sang im Kirchenchor und hörte gerne ... die Carter Family. Durch seine Mutter lernte er, Banjo zu spielen. 1947 machte er zusammen mit seinem Bruder Carter unter dem Namen Stanley Brothers erste Aufnahmen. Zusammen mit Bill Monroe und Flatt and Scruggs überführten die beiden traditionelle Mountain Music als Bluegrass Music in den Mainstream der Country Music. Carter Stanley starb 1966.
Nach dem plötzlichen, viel zu frühen Tod seines Bruders wandte sich Ralph mit den Clinch Mountain Boys, einer Formation, die er fünfzig Jahre lang leiten sollte, einem sehr traditionellen Sound zu.
"Sein pulsierender Arpeggio-Stil auf dem Banjo, angeführt vom Zeigefinger und nicht vom Daumen, heute weitläufig bekannt als der 'Stanley-Stil', war ebenso bedeutsam für die Entwicklung des Bluegrass wie das Banjo selbst", schrieb John Curtis Goad in 'Bluegrass Today' nach dem Tod von Stanley.
Ralph Stanley hat mehrere Musikergenerationen beeinflusst, von Bob Dylan, der ihm einst ein Telegramm mit den Worten: "Sie werden ewig leben" schickte, und Marty Stuart bis hin zu zeitgenössischen Countrysängern wie Dierks Bentley und Lee Ann Womack.
In späten Jahren wirkte er u.a. mit am Soundtrack zu dem legendären Blockbuster-Film 'Oh Brother, Where Art Thou?'. 2002 bekam er einen Grammy für seine unbegleitete Version von Oh Death aus dem Soundtrack. Auf seinem letzten Album, das 2015 erschien, wurde Ralph Stanley u.a. von Gillian Welch, Ricky Skaggs, Elvis Costello und Robert Plant begleitet.
Mit dem Tod von Ralph Stanley hat die Musikwelt einen der letzten großen Botschafter des Bluegrass und des traditionellen amerikanischen Songbooks verloren.
Nach einem Artikel by Jonathan Bernstein
Für die Filterung wurden keine Ergebnisse gefunden!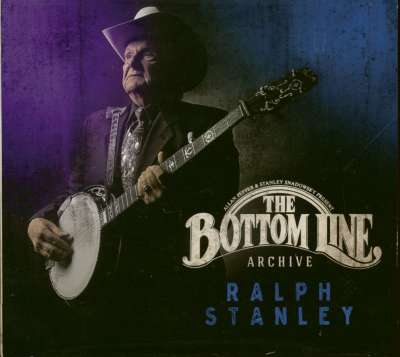 Ralph Stanley: The Bottom Line Archive (CD)
Art-Nr.: CDBLR017


Sofort versandfertig, Lieferzeit** 1-3 Werktage
(2016/Bottom Line) 15 tracks (55:46) digisleeve, recorded live at the 'Bottom Line' June 12th, 2002.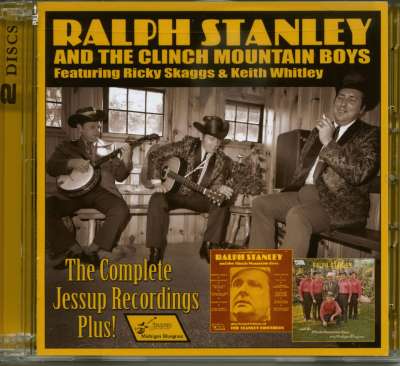 Ralph Stanley: The Complete Jessup Recordings Plus! (2-CD)
Art-Nr.: CDRGM0429

(Real Gone) 34 tracks. —88 Year-Old Ralph Stanley Is a National Treasure, and Has Been Playing Bluegrass Music for 70 Years —One of His Greatest Bands Formed in the Early '70s, When Stanley Ran Across Future Superstars Ricky Skaggs and...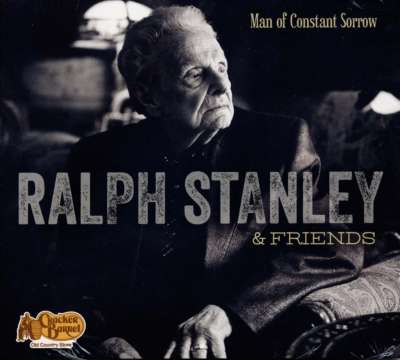 STANLEY, Ralph & Friends: Man Of Constant Sorrow
Art-Nr.: CDRRE161


Sofort versandfertig, Lieferzeit** 1-3 Werktage
(2014/Red River) 13 tracks - digipac. Cracker Barrel Exclusive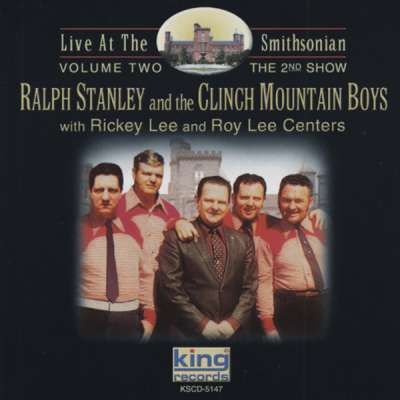 Ralph Stanley: Vol.2, Live At The Smithsonian
Art-Nr.: CDKS5147


Sofort versandfertig, Lieferzeit** 1-3 Werktage
(2001/KING) 10 tracks, the second show at the Smithsonian, recorded live in 1974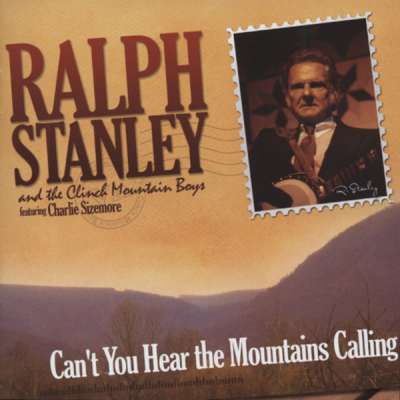 STANLEY, Ralph & Clinch Mounta: Can't You Hear The Mountains Calling
Art-Nr.: CDROU0614

(2009/ROUNDER) 12 tracks feat.Charlie Sizemore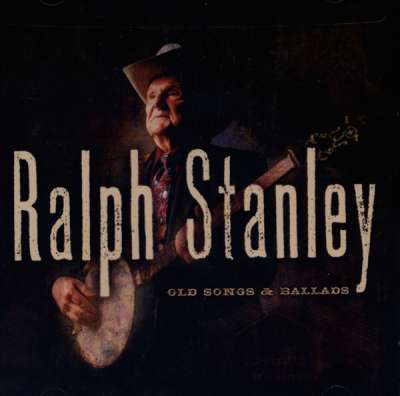 STANLEY, Ralph: Old Songs And Ballads Vol.1
Art-Nr.: CDREB9501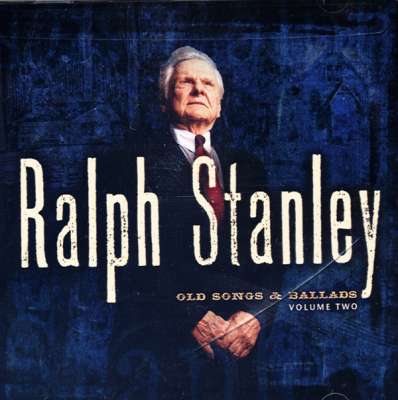 STANLEY, Ralph: Vol.2, Old Songs And Ballads
Art-Nr.: CDREB9502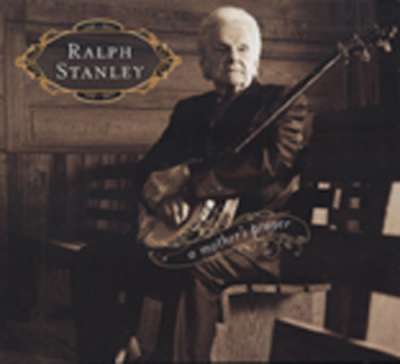 Ralph Stanley: A Mother's Prayer
Art-Nr.: CDREB1840

(2011/REBEL) 14 tracks - digipac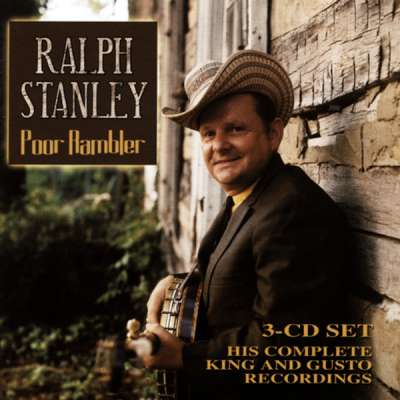 Ralph Stanley: Poor Rambler - King Recordings (3-CD)
Art-Nr.: CDKING0951

(2002/KING) 48 tracks, his complete King & Gusto 1967-80 with 20 page booklet - special price !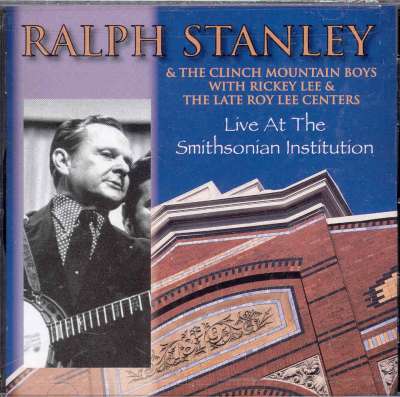 Ralph Stanley: Live At The Smithsonian
Art-Nr.: CDGT5163


Sofort versandfertig, Lieferzeit** 1-3 Werktage
(2006/GUSTO) 23 tracks, recorded in 1974 and featuring The Clinch Mountain Boys with Rickey Lee and the late Roy Lee Centers -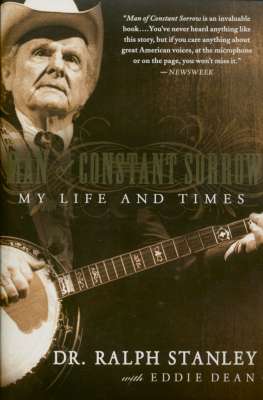 Ralph Stanley: Man Of Constant Sorrow - My Life And Times PB
Art-Nr.: 0019061

(2010/GOTHAM) Paperback, English, 15x23 cm, 452 pages.