Für die Filterung wurden keine Ergebnisse gefunden!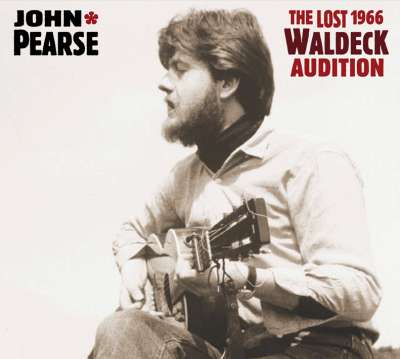 John Pearse: The Lost 1966 Waldeck Audition
Art-Nr.: BCD17143


Sofort versandfertig, Lieferzeit** 1-3 Werktage
1-CD-Album DigiPac - vierteilig - mit Booklet. 18 Songs Spielzeit: 41:45. Dieses Set enthält informelle Backstage-Tapes vom Waldeck Festival 1966, die bisher als verloren galten. John Pearse hat einen fast mythischen Status unter...
Wer war/ist

John Pearse

? - CDs, Vinyl LPs, DVD und mehr

John Pearse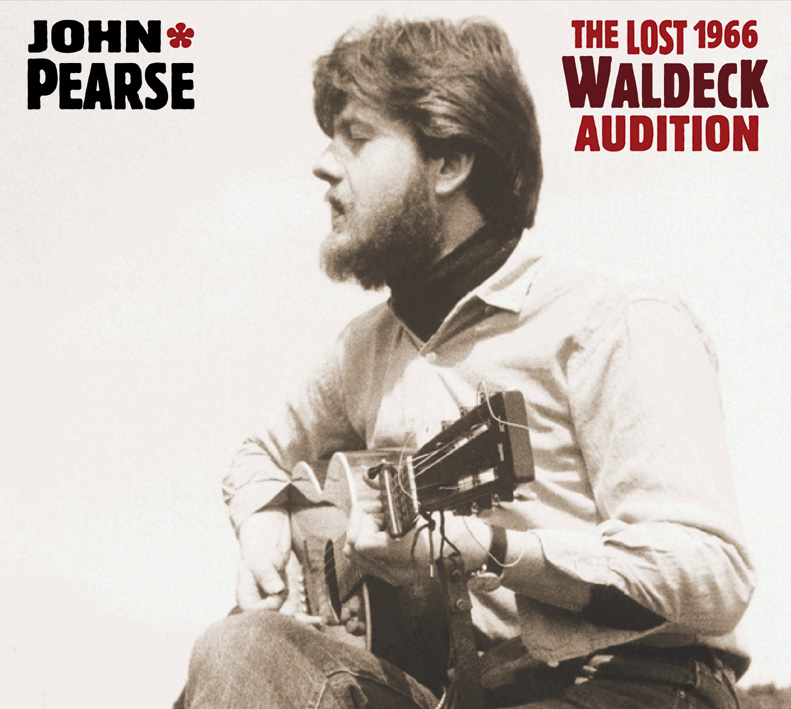 "He was a great guitarist and music connoisseur. For me, his contribution over the years, it has changed my guitar tone and practically is a shelter for me and for my students and fan-followers."
Pandit Debashish Bhattacharya
"He certainly left his mark on the musical world with his philosophy and creativity."
Cindy Cashdollar
"John was a great man whose work spanned 50 years of modern guitar history. I loved his bright curious and music-loving mind, and extremely generous spirit. John supported music and really supported musicians like me. His influence continues to ring on through my music and so many other musicians. The world has been a better place through John's work in his life."
Bob Brozman
"His huge personality, his supreme design talent, and his clear understanding of the balance between art and craft will be sorely missed, and never equaled, together with his infectious joy in performance."
Andy Roberts
"He provided us all with the right tools to play better music."
Chris Hillman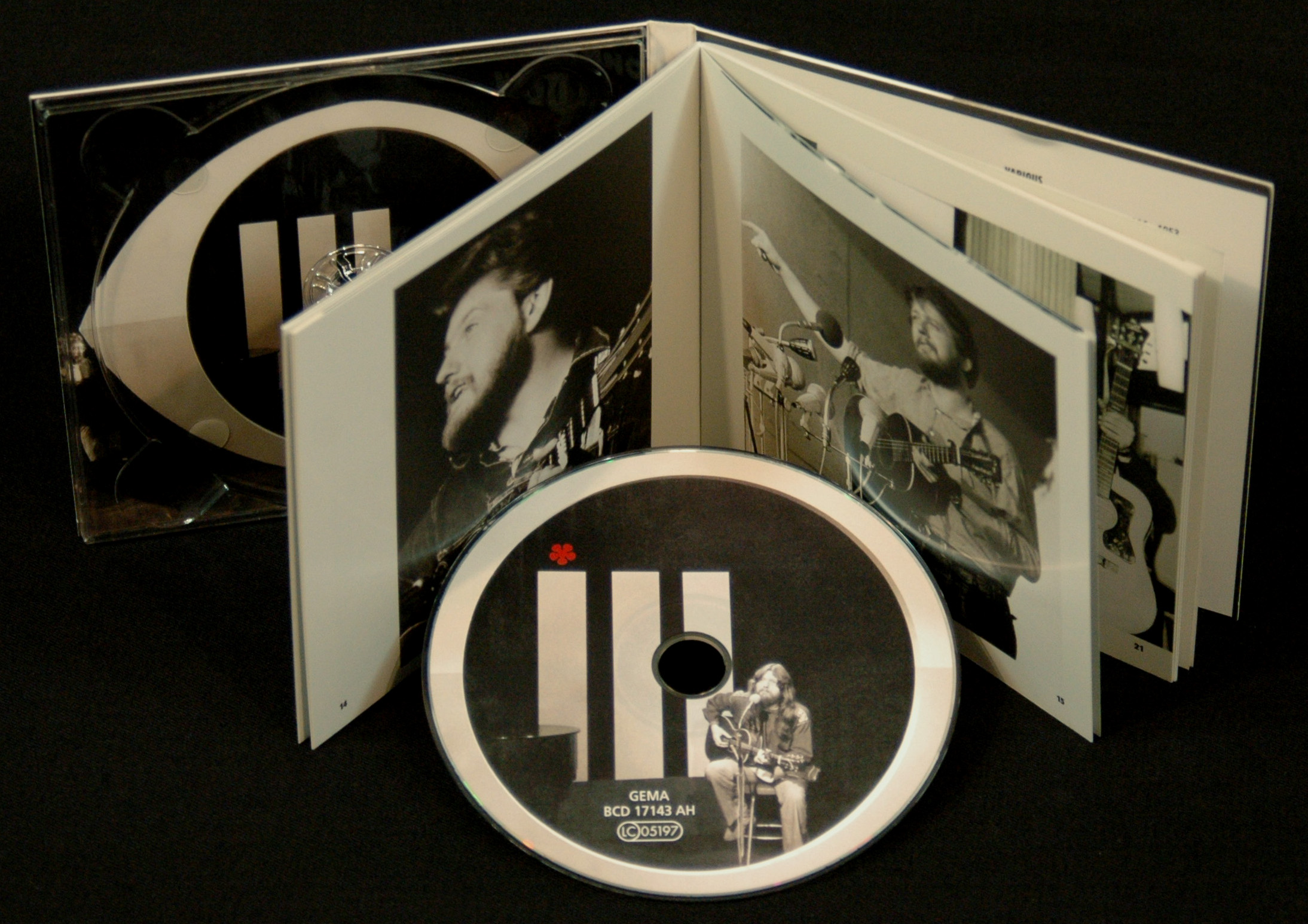 The English daily 'The Guardian' called John Pearse the "folk guitarist who taught the protest generation how to play". And the German weekly 'Stern' crowned him "the nation's guitar teacher" and "the most famous person on German TV after Sesame Street's Cookie Monster" when he in 1974 kept a few hundred thousand guitar enthusiasts in front of the TV to follow his 13-part series 'Akkord & Rhythmus'. Though Pearse was responsible for teaching a whole generation of folk and blues lovers all over the world how to play the guitar, he was way more than a musician and an educator. The multi-instrumentalist was also an author, an entrepreneur and inventor, a television star and a record producer. Not to forget that in 1970 he played the role of a Russian balalaika player in Billy Wilder's film 'The Private Life Of Sherlock Holmes'. So add movie actor to the list of Pearse's career achievements.
Born on September 12, 1939 in England, Pearse grew up in the small town of Prestatyn in North Wales, a seaside resort, where his father ran a hotel. He was 15 when he played banjo and guitar in a local jazz band. Two years later, in 1956, his love for music made him move to London. When Pearse saw Big Bill Broonzy perform during his 1957 European tour, he fell in love with the Piedmont blues. The highly syncopated guitar style employs a complex fingerpicking method in which a regular, alternating-thumb bass pattern supports a melody on treble strings. In the early twentieth century, influential artists such as Blind Boy Fuller, Blind Willie McTell, Reverend Gary Davis, Sonny Terry, as well as a female master of this guitar style, Elizabeth Cotton, all helped make Piedmont blues popular. Pearse showed the then young British folk singer Martin Carthy, how to play Cotton's Freight Train which is regarded to be one of the best-recognized fingerpicking guitar tunes. Over the years John Pearse refined the technique by adding Brazilian strands, jazz and West African highlife, though creating an identity of his own
John Pearse was just 19 when he wrote his first guitar tutorial, 'Teach Yourself Folk Guitar'. And in 1959 he got a job at Cecil Sharp House, the headquarters of the English Folk Dance and Song Society, teaching weekly guitar classes. Additional teaching throughout the region supplemented his income.
By the mid-1960s Pearse was a recording artist and headlining soloist in London folk clubs. In 1965 he accompanied the duo Colin Wilkie and Shirley Hart along with Alex Campbell on the album 'Sing Folk'. A second collaboration with Wilkie and Hart followed a year later for 'Folk 66'. Pearse's growing international reputation got him a booking at West Germany's most important folk and song festival of the time at the Burg Waldeck where he performed for four consecutive years between 1965 and 1968. One Waldeck recording from 1965, shows the guitar wizard also mastering the bouzouki witnessed by his accompaniment of Colin Wilkie on the Scottish song The Bonnie Lass O'Fyvie.
In 1966 Colin Wilkie and Shirley Hart were offered a six week tour of Germany but, Hart was unable to make it. So they asked Pearse to come along.
"John didn't have ter be asked twice, he was double-chuffed by the suggestion …
"We said farewell to our womenfolk, and left them weeping on the Liverpool shore – oh no, sorry .…that was Johnny Todd, wasn't it? Anyway, Pearsey and I said hurrah, and set off in the old Ford Consul … filled with instruments, a large selection of paperbacks, several changes of clothes, Wellies for the Waldeck, and then other sundry bits and bobs of varying shapes, sizes and material, which apparently have an insatiable desire to accumulate in the boot of any car which I own, borrow, or drive.
John Pearse The Lost 1966 Waldeck Audition
Read more at: https://www.bear-family.com/pearse-john-the-lost-1966-waldeck-audition.html
Copyright © Bear Family Records