Wer war/ist

Slim Gaillard

? - CDs, Vinyl LPs, DVD und mehr

Slim Gaillard


The jazz world produced more than its fair share of individuals, and Slim Gaillard succeeded in becoming the most individual of individuals. Ever since "Flat Foot Floogie" hit the top of the Slim's life reads like a Hollywood script. He was born Bulee Gaillard in Detroit on January 4th, 1916, or if you prefer the other version in Santa Clara in Cuba on New Year's Day 1916. Slim led an adventurous childhood, by the age of 12, during his school holiday, he travelled Hit Parade in 1938, Slim Gaillard has been the number one (and perhaps only) jazz surrealist.

The lyrics of "Floogie" were incomprehensible and from there on Slim went on to develop his private jive talk language, which Slim called Vout. By the mid-forties most of the hip catch phrases were derived from Slim's surrealistic jargon and were immortalised in 20th century literature in Jack Kerouac's key novel "On The Road" from which we quote the following extract. "Now Dean (Moriarity) approached him, he approached his God: he thought Slim (Gaillard) was God: he shuffled and bowed in front of him and asked him to join us. "Right-oroonie" says Slim; he'll join anybody but wasn't guaranteed to be there with you in spirit. Dean got a table, brought drinks, and sat stiffly in front of Slim. Slim dreamed over his head...
Für die Filterung wurden keine Ergebnisse gefunden!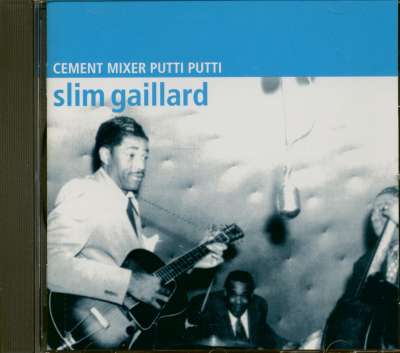 Slim Gaillard: Cement Mixer Putti Putti (CD)
Art-Nr.: CDPL558


Sofort versandfertig, Lieferzeit** 1-3 Werktage
(1997/Prestige) 26 tracks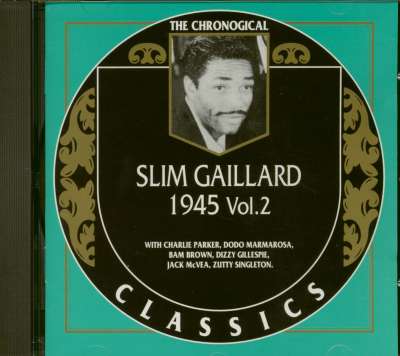 Slim Gaillard: 1945 Vol.2 (CD)
Art-Nr.: CDCLASSIC911

(1996/Classics Records) 20 tracks - By the end of 1945, Slim Gaillard had become one of the most popular musical attractions in the Los Angeles area. In December of that year, he seems to have practically lived in the recording studios,...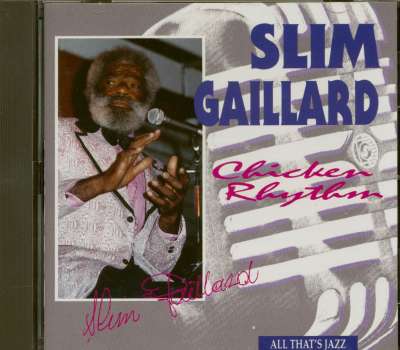 Slim Gaillard: Chicken Rhythm (CD)
Art-Nr.: CDATJ5971


Sofort versandfertig, Lieferzeit** 1-3 Werktage
(1992/Disky) 16 tracks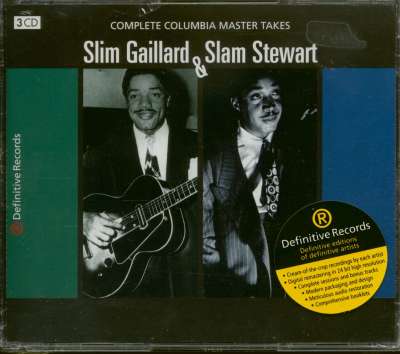 Slim Gaillard & Slam Stewart: Slim & Slam - Complete Columbia Master Takes...
Art-Nr.: CDDR11190

(2001/Definitive Records) 56 Tracks - New sealed stock copy!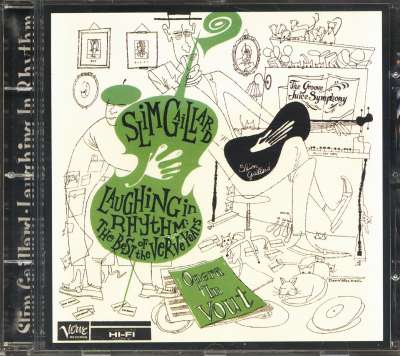 Slim Gaillard: Laughing In Rhythm - The Best Of The Verve...
Art-Nr.: CDVERVE521


Sofort versandfertig, Lieferzeit** 1-3 Werktage
(1994/PolyGram) 20 Tracks - Original Verve and MGM recordings, 1946-1954! Including a previously unissued track and the 'Groove Juice Symphony' recorded live! 12-page booklet contains a funny Slim Gaillard comic strip!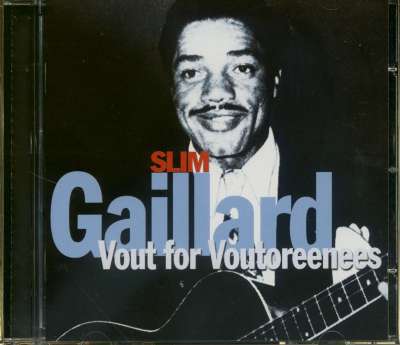 Slim Gaillard: Voute For Voutoreenees (CD)
Art-Nr.: CDACR151


Sofort versandfertig, Lieferzeit** 1-3 Werktage
(ACROBAT) 18 Songs, - 1945/46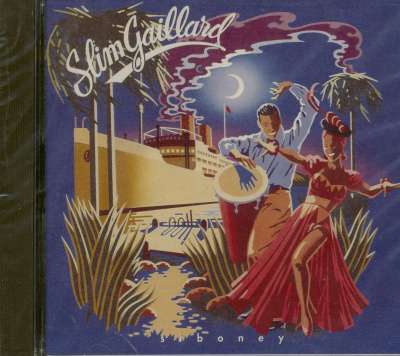 Slim Gaillard: Siboney (CD)
Art-Nr.: CDIGO2066


Sofort versandfertig, Lieferzeit** 1-3 Werktage
INDIGO - 11 tracks