Wer war/ist

The Crystals

? - CDs, Vinyl LPs, DVD und mehr
The Crystals
There's No Other (Like My Baby)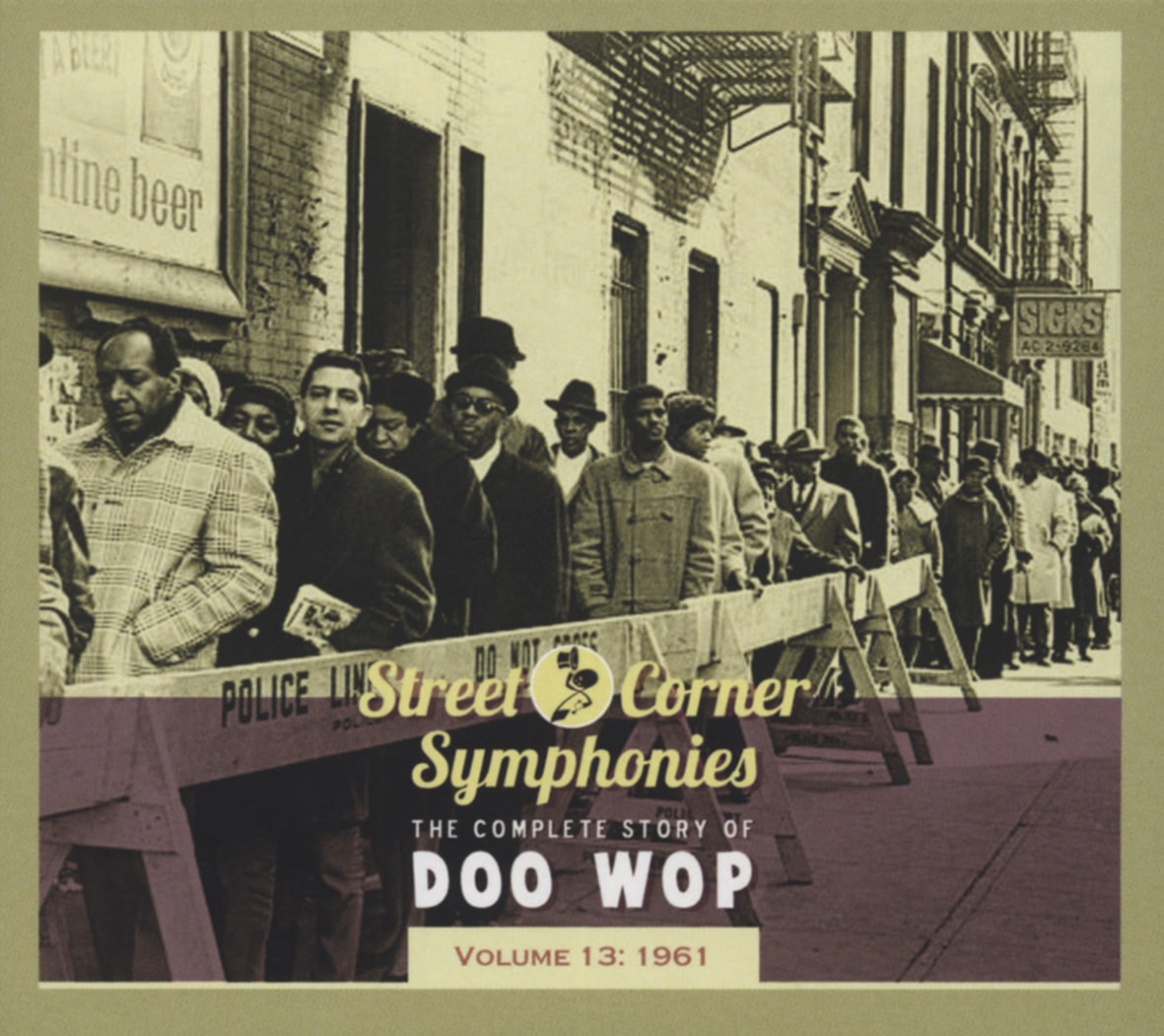 Even though he'd only recently arrived in New York from L.A. (where his Teddy Bears cut a 1958 pop chart-topper, To Know Him, Is To Love Him), Phil Spector was making his presence known despite his youth. Spector revamped the old blues Corrina, Corrina into a ballad for Ray Peterson, co-wrote Ben E. King's Spanish Harlem, and produced Curtis Lee's Pretty Little Angel Eyes, Gene Pitney's Every Breath I Take, and The Paris Sisters' I Love How You Love Me.
After apprenticing under Leiber and Stoller, Phil wanted to run the whole show, launching Philles Records with Lester Sill. One of the first groups he worked with was The Crystals, a teenaged Brooklyn quintet comprised of lead Barbara Alston, Mary Thomas, Dolores 'Dee Dee' Kenniebrew, Myrna Girard, and Patricia Wright. They met Spector at Hill and Range Publishing bearing There's No Other (Like My Baby), written by their pal Leroy Bates.
Spector rehearsed Alston for two solid weeks before the girls received a call to meet him at Mira Sound on West 47th for their session (one source says it was on June 28, the same night the girls graduated from high school; another claims it was that autumn). Phil did the arrangement, overdubbing strings the next day and claiming co-writing credit. Wright sang lead on the flip, Oh Yeah, Maybe Baby, written by Spector and Hank Hunter. There's No Other was a #5 R&B/#20 pop hit late in the year, inaugurating brand-new Philles in style.
Alston sang lead on the highly atmospheric mid-1962 hit Uptown, but once Spector moved his recording based of operations back to L.A., the group's personnel became interchangeable. Darlene Love actually led The Crystals' '62 hits He's A Rebel and He's Sure The Boy I Love, but explosive new Crystal Dolores 'La La' Brooks (born June 20, 1947 in Brooklyn) grabbed the spotlight back on the group's mammoth '63 hits Da Doo Ron Ron (she was all of 15) and Then He Kissed Me.
Spector lost interest in The Crystals after The Ronettes commandeered his girl group allegiance. The Crystals' last two Philles releases, Little Boy and All Grown Up, scraped the low end of the charts in 1964. Thomas and Girard had left to join The Butterflys, and Wright was gone by the time The Crystals touched down at United Artists, no longer in Phil's stable. Dee Dee still has a group of Crystals touring, while La La does her own thing in dynamic fashion.
Various Street Corner Symphonies 1961 Vol.13Read more at: https://www.bear-family.com/various-street-corner-symphonies-1961-vol.13.html
Copyright © Bear Family Records
Für die Filterung wurden keine Ergebnisse gefunden!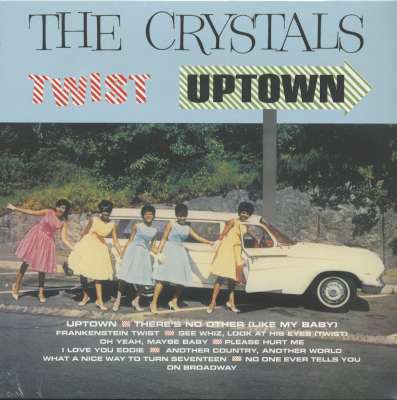 The Crystals: Twist Uptown (LP)
Art-Nr.: LP2011132


Sofort versandfertig, Lieferzeit** 1-3 Werktage
(Rumble Records) 11 Tracks - Reproduktion des originalen 1962er 'Philles' LP-Albums Als die fünf Brooklyn-Mädchen (die später die berühmte Gesangsgruppe "The Crystals" wurden) in der Highschool hoffentlich wenig tanzten, träumten sie...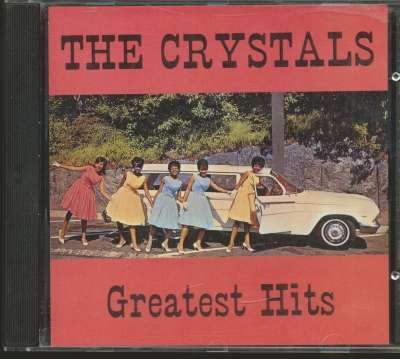 The Crystals: Greatest Hits (CD)
Art-Nr.: CDSS200


Sofort versandfertig, Lieferzeit** 1-3 Werktage
(Spektakulärer Sound) 16 Tracks - Originalaufnahmen von Philles aus den 1960er Jahren!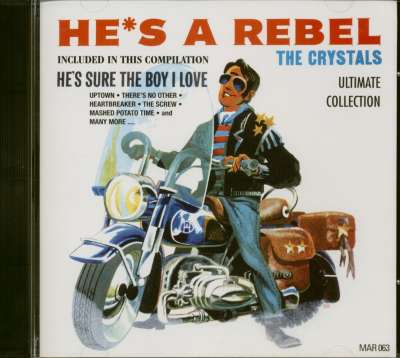 Thre Crystals: He's A Rebel - Ultimate Collection (CD)
Art-Nr.: CDMAR063


Sofort versandfertig, Lieferzeit** 1-3 Werktage
(Marginal Records) 29 tracks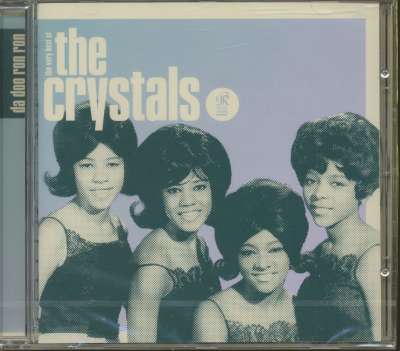 The Crystals: Da Doo Ron Ron: The Very Best Of The Crystals (CD)
Art-Nr.: CDSNY761288

(SPECTOR) 18 Titel (1 unveröffentlicht) mit 12-seitigem Booklet. Remastered von Vic Ansini, NY Battery Studios. Top-Sound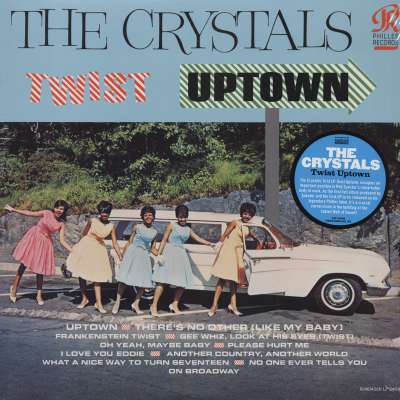 Thre Crystals: Twist Uptown (1962) 180g Mono Edition
Art-Nr.: SLP5408


Sofort versandfertig, Lieferzeit** 1-3 Werktage
(2012/SUNDAZED) 11 Tracks, Neuauflage des Original-Albums von 1962 Philles The Crystals' erste LP Twist Uptown, die ursprünglich im Sommer veröffentlicht wurde. 1962, nimmt eine wichtige Position in Phil Spectors bemerkenswertem Körper...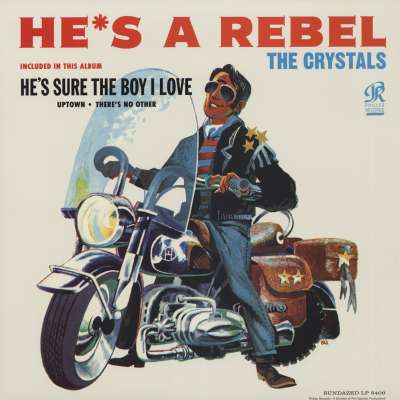 Thre Crystals: He's A Rebel (1963) 180g Mono Edition
Art-Nr.: SLP5409


Sofort versandfertig, Lieferzeit** 1-3 Werktage
Obwohl es 1963 schnell zusammengebaut wurde, um die Vorteile der Karte zu nutzen. Erfolg seiner gleichnamigen Titelhymne, das zweite Album der Crystals ist ein eine fast perfekte Zusammenfassung der mühelosen Anziehungskraft dieser...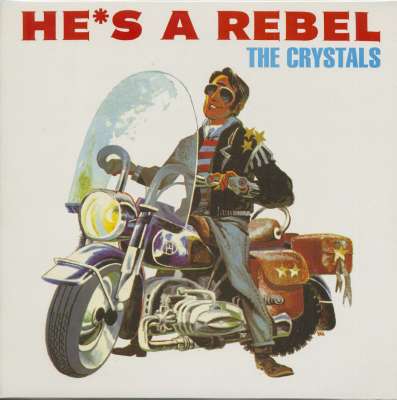 Thre Crystals: He's A Rebel (LP)
Art-Nr.: LPPH400

(PHLP) 20 tracks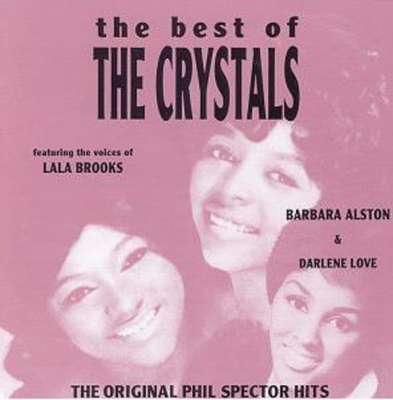 Thre Crystals: Best - The Original Spector Hits
Art-Nr.: CDABCO7214

---back in stock !