Der Artikel wurde erfolgreich hinzugefügt.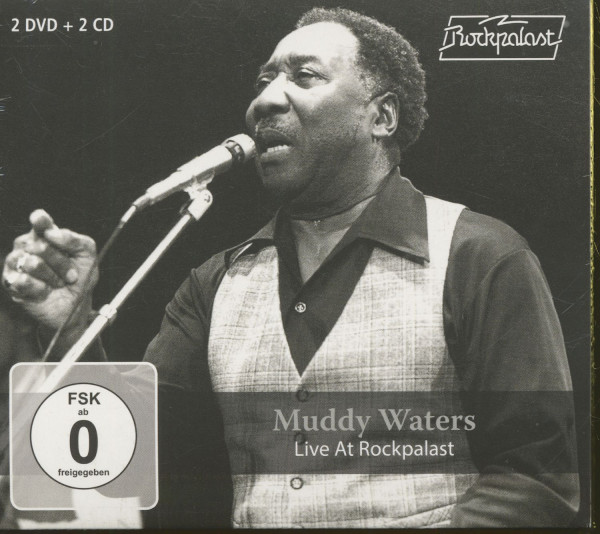 inkl. MwSt. / zzgl. Versandkosten - Abhängig vom Lieferland kann die MwSt. an der Kasse variieren.
nur noch 1x verfügbar
Sofort versandfertig, Lieferzeit** 1-3 Werktage
Artikel-Nr.:

CDMIG90782

Gewicht in Kg.:

0.3
(MIG) 27 tracks - Recorded live at the Westfalenhalle in Dortmund, Germany December 10,...
mehr
Muddy Waters: Live At Rockpalast (2-CD/DVD)
(MIG) 27 tracks - Recorded live at the Westfalenhalle in Dortmund, Germany December 10, 1978 together with
Pinetop Perkins
, Willie 'Big Eyes' Smith, Calvin Jones,
Bob Margolin
, Luther 'Guitar Jr,' Johnson and
Jerry Portnoy
plus a concert by the
Muddy Waters
Tribute Band, recorded libe at the 'Loreley' open air festival, June, 23rd, 1996 - codefree DVD
Muddy Waters had a great ear for talent and accordingly the formation accompanying him on this DVD was one of the very best: The pianist Pinetop Perkins, drummer Willie "Big Eyes" Smith, bass player Calvin Jones, the two guitarists Luther"GuitarJr."Johnson and Bob Margolin and harmonica player Jerry Portnoy. At Westfalenhalle Dortmund on December 10, 1978 for the Rockpalast recording Muddy Waters still was at the height of his creative power, his mighty vocals and his splendid charisma on stage fascinated the audience.
Muddy's guitar playing on the Fender Telecaster especially comes into full effect with his typical slow blues solos - and seldom had Muddy such a hot sound as in this tv recording of the WDR. The song selection of the evening consisted of several f his biggest hits, but also less performed titles.
Artikeleigenschaften von

Muddy Waters: Live At Rockpalast (2-CD/DVD)
Albumtitel:

Live At Rockpalast (2-CD/DVD)

Genre

Blues

Artikelart

CD

EAN:

0885513907820

Gewicht in Kg:

0.3
Muddy Waters Die Beziehung des Songschreibers Willie Dixon zu Muddy Waters bei Chess...
mehr
"Muddy Waters"
Muddy Waters
Die Beziehung des Songschreibers Willie Dixon zu Muddy Waters bei Chess Records begann mit I'm Your Hoochie Coochie Man (siehe CD 3). Auf der Herrentoilette von Waters' langjährigem Stamm-Auftrittsort, Club Zanzibar, übergab Dixon den Song Muddy Waters. In der Zukunft produzierte der stattliche Bassist mit Hoffnung auf weitere üppige Tantiemen in schneller Folge weitere Songs, die sich stets als erfolgreich für Muddy erwiesen.
"1954 schrieb er 'Just Make Love To Me', 'I'm Ready' und 'Natural Born Lover'", erläuterte der 1983 verstorbene Waters. "Er schrieb 1954 drei sehr erfolgreiche Songs für mich." Just Make Love To Me, inzwischen besser bekannt unter dem Titel I Just Want To Make Love To You, erreichte im Sommer dieses Jahres Rang 4 der R&B-Charts. Exakt diese Platzierung schaffte im Herbst darauf die Macho-Hymne I'm Ready – über einen Kerl, der so tough ist, dass er eine "Pistole mit Axt-Knauf" trägt, die "Grabsteinkugeln" verschießt, und der so mutig ist, dass er TNT trinkt und Dynamit raucht.
Im Gegensatz zur Behauptung auf dem blau-weißen Label hatte Muddy bei der Aufnahme gar nicht zur Gitarre gegriffen. Warum auch, hatte er doch eine herausragende Band hinter sich! Obwohl der Harpspieler jetzt selbst ein echter Star war, bestand Leonard Chess darauf, dass Little Walter im Studio weiterhin mit Waters arbeitete; sein unglaubliches Solo auf der chromatischen Mundharmonika über zwei Chorusse von I'm Ready muss damals wohl jeden Bluesharper verblüfft haben. Der Pianist Otis Spann ratterte in perfekter Übereinstimmung mit seinem prahlenden Boss über die Tasten, und der immer verlässliche Jimmy Rogers hielt mit seiner Rhythmusgitarre alles bombenfest zusammen. Dixon am Kontrabass und Fred Below am Schlagzeug waren die kompakteste Kombination der Chicagoer Szene jener Zeit, im Studio die perfekte Ergänzung zum Inbegriff des Blues-Ensembles aus Chicago. Sie entwickelten urbanen Blues für die breite Masse.
Muddy behielt bis zuletzt seinen großen Respekt für die Chess-Brüder. "Leonard Chess war einer der besten Gauner in diesem Geschäft", sagte Waters. "Er kam wirklich aus dem Nichts und baute eine große Firma auf. Aber er ging raus und boxte sich durch, Mann. Er fuhr durch den Süden, durch Louisiana, Arkansas, Alabama, Georgia, Texas. Und Phil Chess ging nach Norden – Richtung Philadelphia, New York, Baltimore, Boston, Platten verticken. Denn Leonard, der konnte besser mit Leuten umgehen als Phil."
Bill Dahl
Chicago, Illinois
PLUG IT IN! TURN IT UP!
Electric Blues 1939-2005. - The Definitive Collection!
Bewertungen lesen, schreiben und diskutieren...
mehr
Kundenbewertungen für "Live At Rockpalast (2-CD/DVD)"
Von:
Patrick M.
Am:
12.12.2020
Super
Un superbe album, audio et vidéo. A ce prix là un indispensable de Muddy.
Bewertung schreiben
Bewertungen werden nach Überprüfung freigeschaltet.
Weitere Artikel von Muddy Waters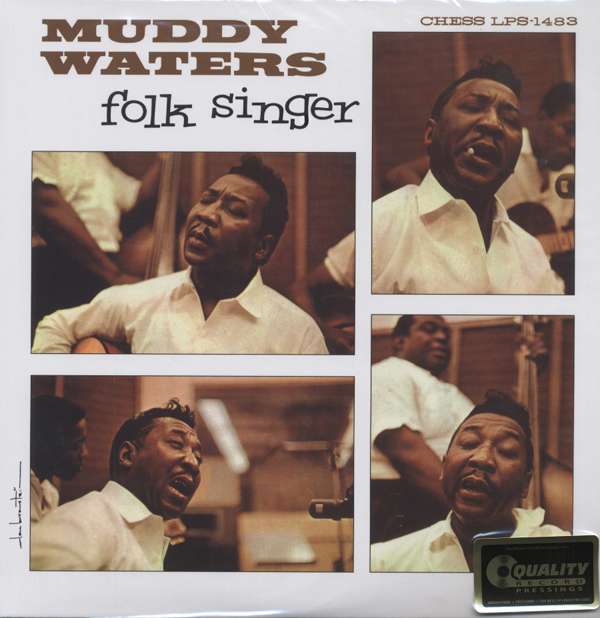 Muddy Waters: Folk Singer (2-LP)
Art-Nr.: LPAN1483


Artikel muss bestellt werden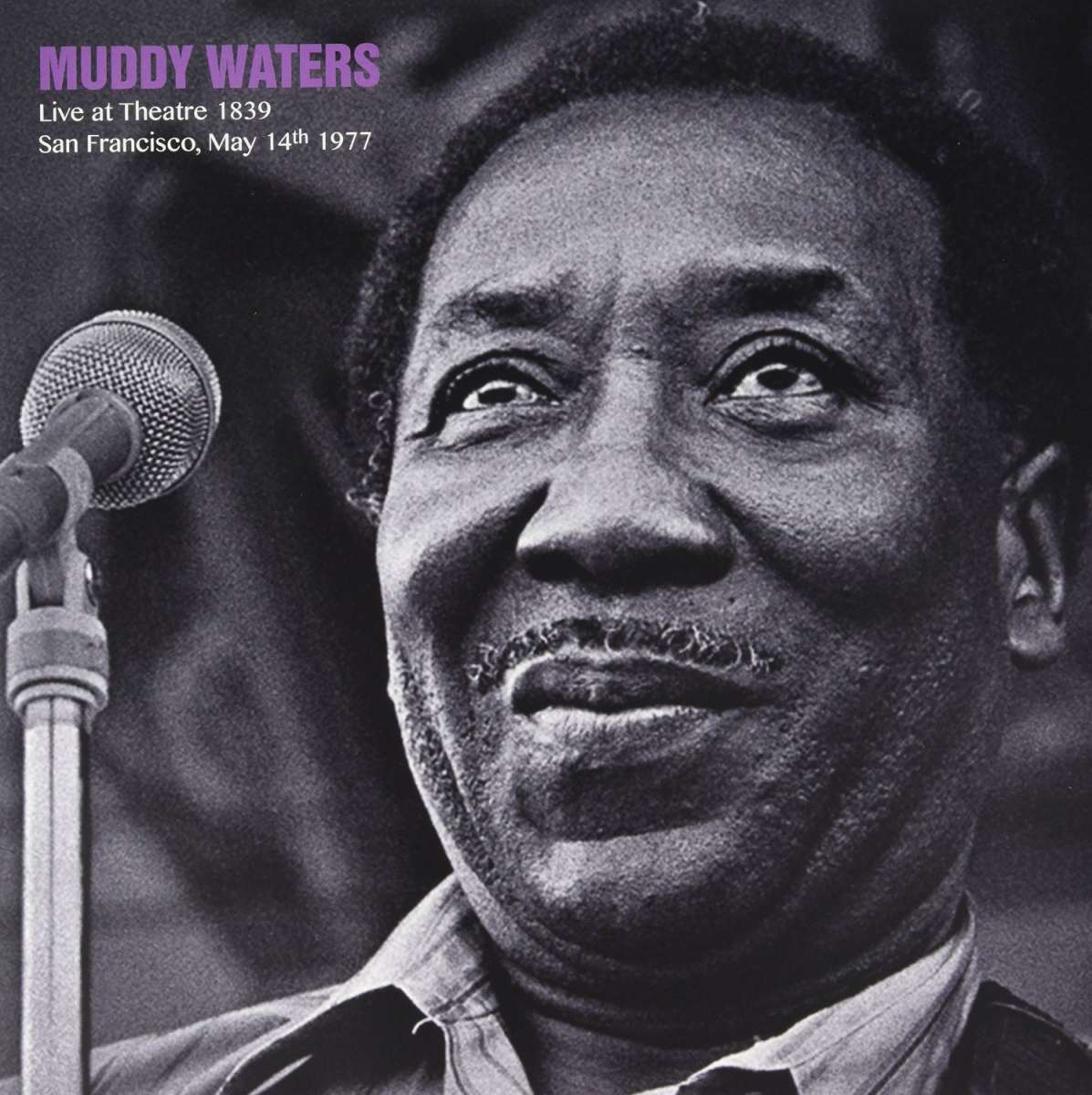 Muddy Waters: Live At Theatre 1839 (LP, Vinyl 180g)
Art-Nr.: LPDOR2066


Artikel muss bestellt werden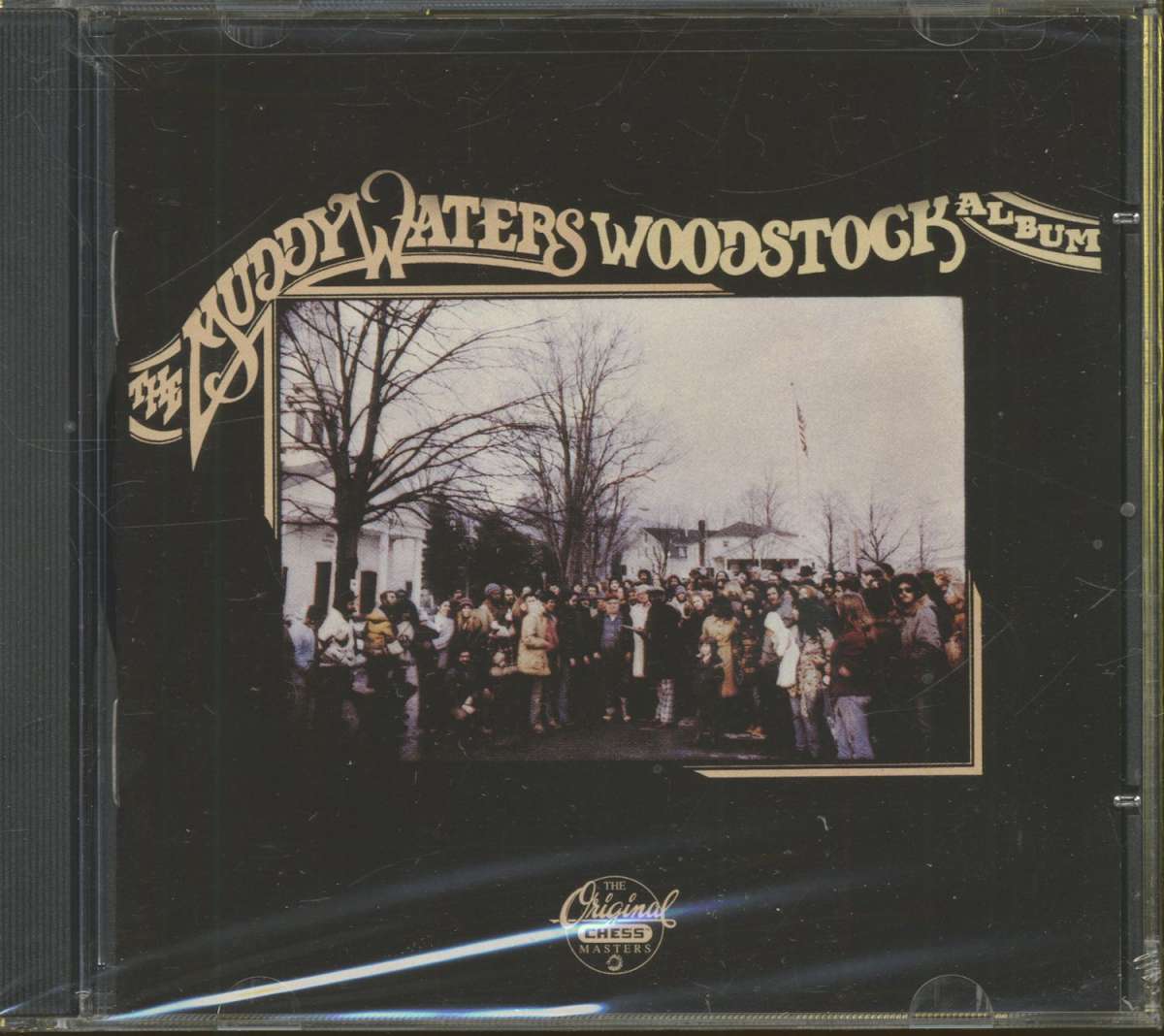 Muddy Waters: The Muddy Waters Woodstock Album (CD)
Art-Nr.: CDXCHD9359


Artikel muss bestellt werden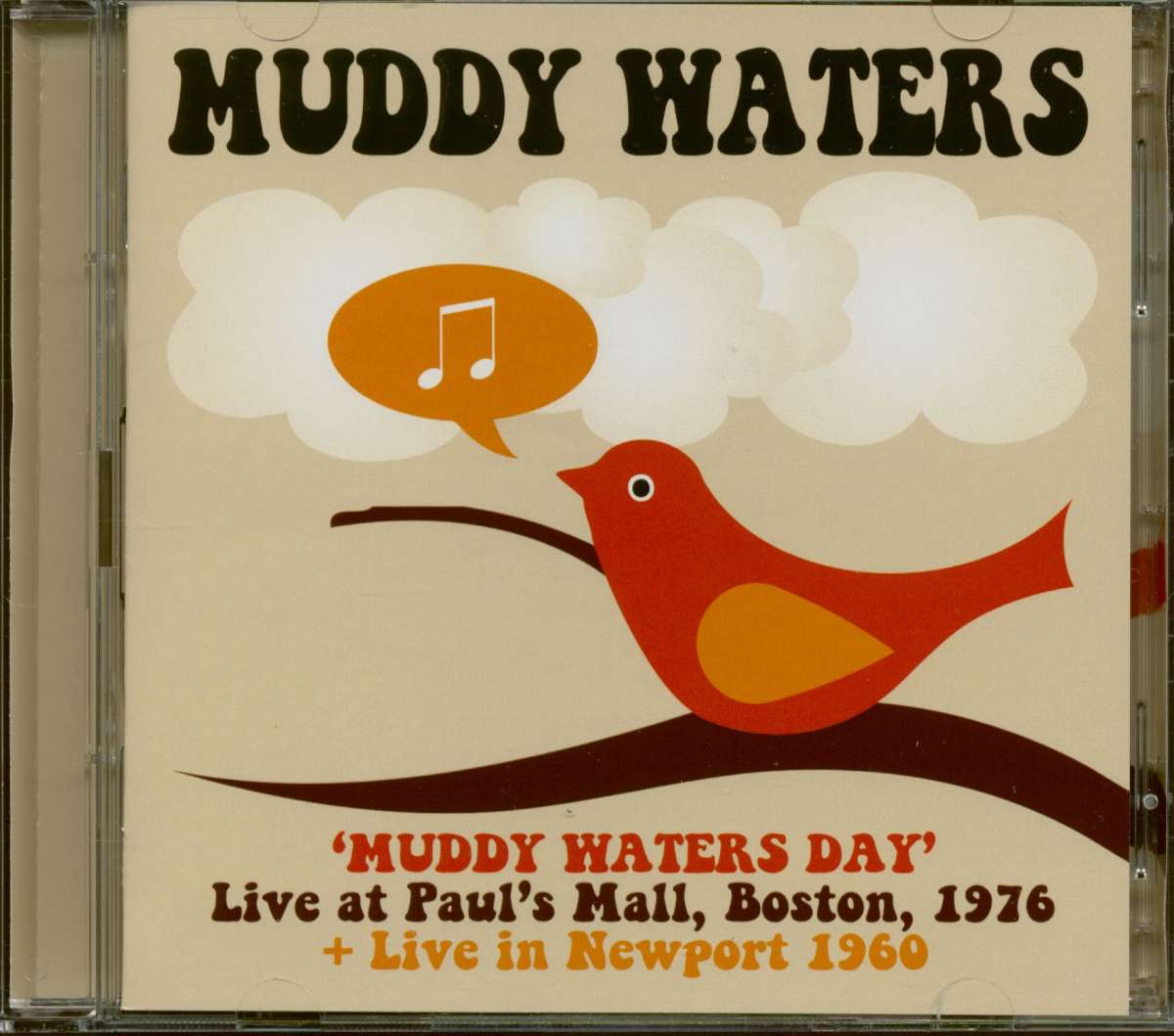 Muddy Waters: Muddy Waters Day - Live In Newport (2-CD)
Art-Nr.: CDFLOATM6399


nur noch 1 verfügbar
Sofort versandfertig, Lieferzeit** 1-3 Werktage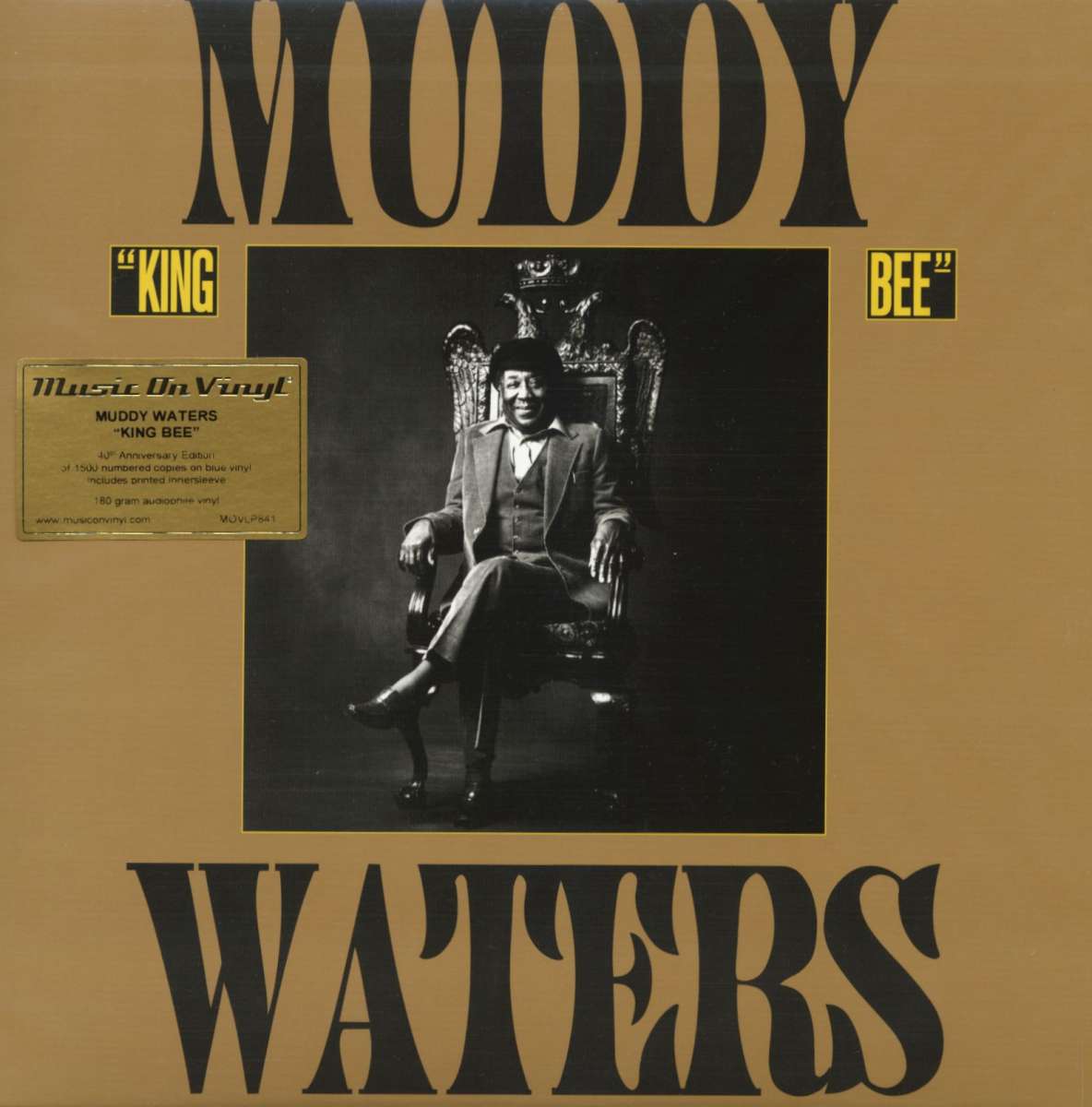 Muddy Waters: King Bee (LP, 180g Colored Vinyl, Ltd)
Art-Nr.: LPMOV841


nur noch 1 verfügbar
Sofort versandfertig, Lieferzeit** 1-3 Werktage