Der Artikel wurde erfolgreich hinzugefügt.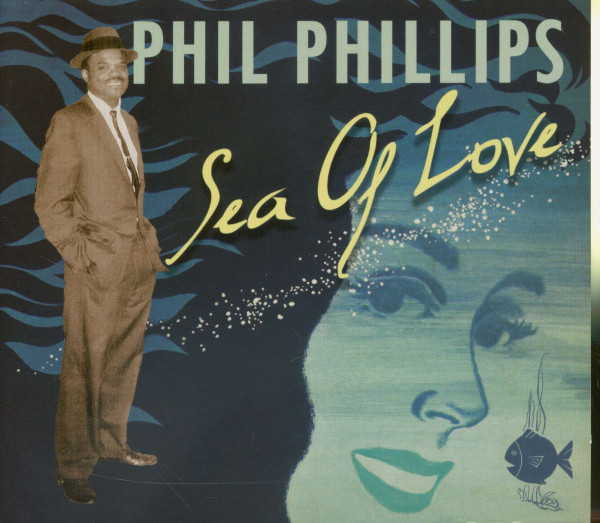 14,95 € *
16,95 € *
(11,8% gespart)
inkl. MwSt. / zzgl. Versandkosten - Abhängig vom Lieferland kann die MwSt. an der Kasse variieren.
Sofort versandfertig, Lieferzeit** 1-3 Werktage
CD Digipac mit 36-seitigem Booklet, 26 Titel, Speildauer 64 Minuten. Die erste Phil Phillips...
mehr
Phil Phillips: Sea Of Love - incl. 9 prev.unissued masters
CD Digipac mit 36-seitigem Booklet, 26 Titel, Speildauer 64 Minuten.
Sea Of Love
war 1989 Namensgeber für eine Hollywoodproduktion mit Al Pacino, und Cat Power's Version ist in dem neuen Oscar-nominierten Film 'Juno.' Der restliche Phil Phillips' Katalog ist außergewöhnlich gut. Neun Lieder sind hier zum ersten Mal veröffentlicht. Ein halbes Jahrhundert nachdem der Louisiana Swamp Pop-Sänger Phil Phillips den Song geschrieben hatte, um damit um seine Freundin zu werben, ist
Sea Of Love
noch immer im Bewusstsein von Millionen Menschen. Phils simple aber perfekte Version des Songs kam im Herbst 1959 auf Platz 1 der US-R&B-Charts und auf Rang 2 der amerikanischen Pop-Hitlisten. Viele unterschiedliche Interpreten haben
Sea Of Love
aufgenommen, u.a.
B.J.Thomas, Freddy Fender, The Heptones, Cat Power
und
Iggy Pop
- doch Phil Phillips' Original bleibt unerreicht. Der Grund dafür ist Phil Phillips' Stimme, die auch heute noch kräftig klingt. Mit allen 26 Titeln für Khoury/Mercury enthält das Album neun bislang weltweit unveröffentlichte Songs. Diese historische CD ist eine Pflichtanschaffung für alle Fans des klassischen R&B, von Swamp Pop, Rock'n'Roll und vor allem von beseelten, zeitlosen Balladen
Artikeleigenschaften von

Phil Phillips: Sea Of Love - incl. 9 prev.unissued masters
Albumtitel:

Sea Of Love - incl. 9 prev.unissued masters

Genre

Rock'n'Roll

Preiscode

AR

Edition 2

Deluxe Edition

Artikelart

CD

EAN:

4000127169815

Gewicht in Kg:

0.115
Phil Phillips It's an invitation to romance and true love that has spanned nearly half a...
mehr
"Phil Phillips"
Phil Phillips
It's an invitation to romance and true love that has spanned nearly half a century: "Come with me, my-y love/To the sea, the sea of love/I want to show you how-w much I love you…" Symbolic of its timelessness and constant regeneration, Sea Of Love (performed by Cat Power) is heard in its 50th anniversary in a hospital room as a baby is being born into the world in the Oscar-nominated film 'Juno.'
Though Phil Phillips has been honored many times for his classic song Sea Of Love, he never enjoyed great financial rewards, or even much of a career in music from it. In fact, despite his song's legendary status what you hold in your hands is, incredibly, the first ever legitimate Phil Phillips album.
Phillips was born John Phillip Baptiste on March 14, 1931 in Lake Charles, Louisiana, the port city on the Gulf of Mexico near Texas. Raised by his mother in a poor and strictly religious life, Phil grew up on gospel music.
"While I was in high school we formed a group called the Gateway Quartet," recalls Phil. "We sung in churches, auditoriums, school, TV—practically everywhere around. We were real popular." The Gateway Quartet even made a trip up to Nashville in 1953 to record a set of spirituals for Dot Records.
Phil sang lead, with his brothers Edward and Elijah on first tenor and bass, respectively, and Mack Robinson Lyles on baritone. Phil always had a powerful voice, with a peculiar French Creole accent that made it entrancing.
After a brief stint in the Naval Academy at Annapolis, Phil came home and became a bellhop at the Chateau Charles Hotel in Lake Charles. At that time in the late '50s, the popular black acts around the city performed rhythm & blues with a Creole flavor – pianist Katie Webster, Rockin' Sidney, and the powerhouse group Cookie and the Cupcakes. But Phil's tastes tended to big band music and ballad singers. "We listened to a lot of music like Fats Domino, Arthur Prysock, Roy Hamilton, and I was crazy about the Golden Gate Quartet."
Hurricane Audrey devastated Southwest Louisiana in June 1957, and it inspired Baptiste to write a song named after it that combined his gospel influences with the elemental theme would run through his most famous song. Phil also had a girlfriend named Juella whom he named a beautiful ballad after. During this time, Phil made a connection with the Creole music tradition. "Clifton Chenier's uncle, Morris Chenier, was the first one who showed me how to tune the guitar to match my voice. And when I learned how to tune that guitar, that's how I wrote 'Sea Of Love.' Basic chords—that's what he used to play—in Spanish tuning, like."
It was also in 1957 that Phil's new girlfriend, Verdie Mae Thomas, inspired the song that would become his claim to fame. "I had a lady friend of mine that I was dating at the time. And she was always complainin' about I didn't love her. So I had my guitar in my hand. So I said if I can only convince her I'd take her out on the sea of love somewhere. I went out on the front porch and sat down and that's when I composed the song. It just appeared in my mind—out on the sea of love—a body of water, wavy, cool, and fresh out there. Quiet."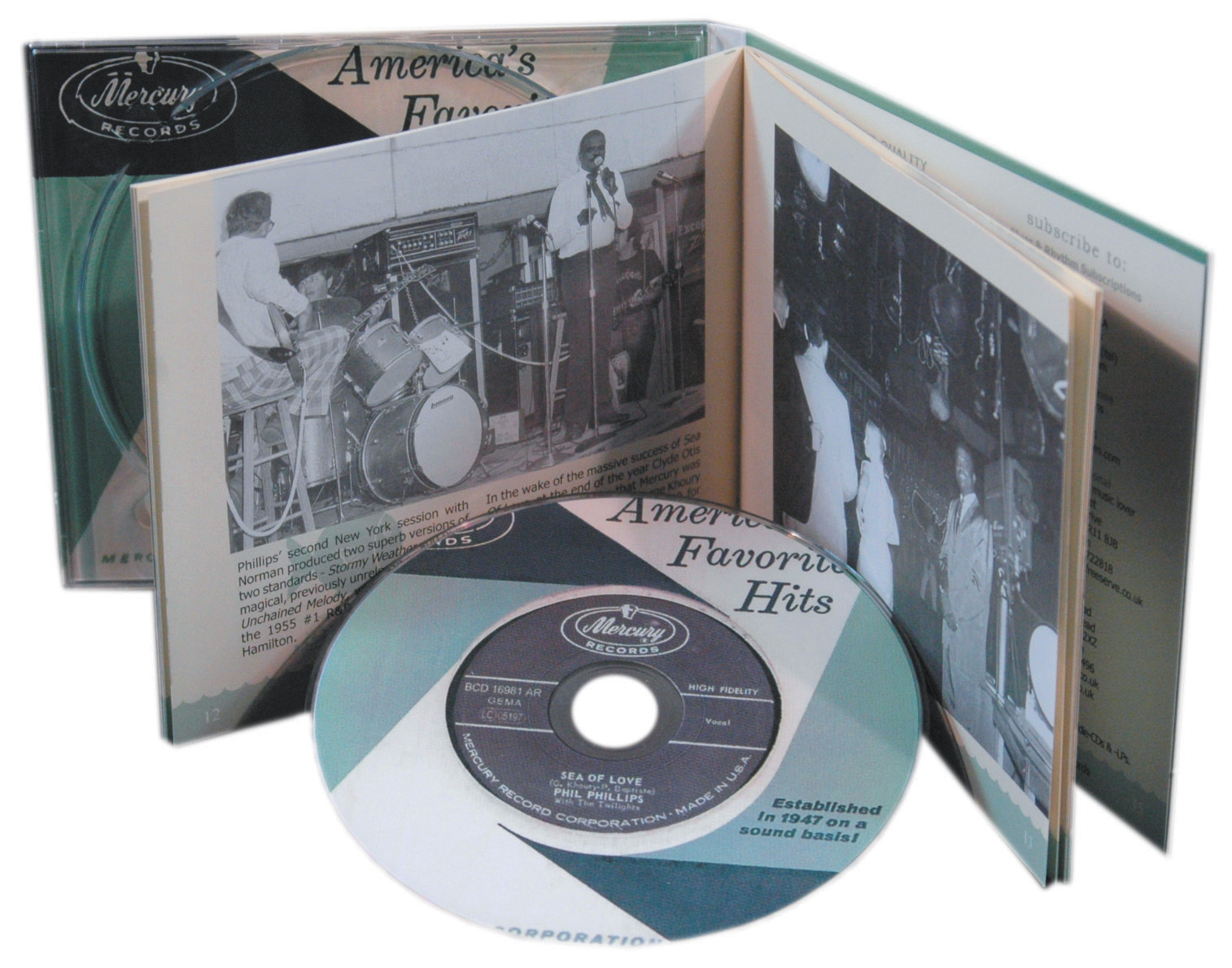 Phil even paid to record his song at radio station KPLC with just his guitar to accompany his voice. A fellow bellhop heard the demo record and told Phil he had a million-dollar song. Soon afterwards, Baptiste went on a sojourn to Fresno, California. Hearing that Sam Cooke, a former gospel singer, was in town, Baptiste went to his hotel and sang his song for him. Cooke was interested, but Phil told him that he wanted to record it himself and become a star. However, he returned to Lake Charles and kept answering the bellboy call.
Soon serendipity finally called the shy singer's bluff. One day the gas meter reader from the Gulf Utilities Company heard Phil singing it at home with his guitar and told him he had a hit. The meter man even told record store owner George Khoury about Baptiste and his song. The story intrigued Khoury so much that he paid Phil a visit. Soon Khoury put the singer together with Ernest Jacobs, the pianist and arranger of Cookie and the Cupcakes, who had just enjoyed a national hit through Khoury with the crying swamp pop ballad Matilda. Jacobs worked with Phil for two months on the song. "Ernest Jacobs was good," remarks Phil. "He arranged 'Sea Of Love' and everything. He knows how to get a hit. He knows how to raise that music."
Phil Phillips Sea Of Love - incl. 9 prev.unissued masters
Read more at: https://www.bear-family.com/phillips-phil-sea-of-love-incl.-9-prev.unissued-masters.html
Copyright © Bear Family Records
Bewertungen lesen, schreiben und diskutieren...
mehr
Kundenbewertungen für "Sea Of Love - incl. 9 prev.unissued masters"
Bewertung schreiben
Bewertungen werden nach Überprüfung freigeschaltet.
Weitere Artikel von Phil Phillips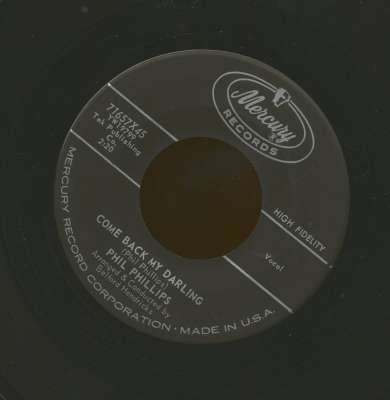 Phil Phillips: Come Back My Darling - Nobody Knows And Nobody...
Art-Nr.: 45MERC71657


Artikel muss bestellt werden