Der Artikel wurde erfolgreich hinzugefügt.
Dieser Artikel ist gestrichen und kann nicht mehr bestellt werden!
Benachrichtigen Sie mich, sobald der Artikel lieferbar ist.
Artikel-Nr.:

CDREDBOX9

Gewicht in Kg.:

0.68
(Charly) ,- Die 139 Tracks in diesem Box-Set repräsentieren Jimmy Reeds komplett veröffentlichten...
mehr
Jimmy Reed: The Vee-Jay Years (6-CD)
(Charly)
,-
Die 139 Tracks in diesem Box-Set repräsentieren Jimmy Reeds komplett veröffentlichten Output für das Vee Jay Label. Die Vee Jay-Ära, von 1953 bis 1965, waren Reeds größte Jahre, als er der Big Boss Man war und mehr Hit-Platten schrieb als jeder andere Blues-Künstler in der Geschichte der Musikaufnahmen, mit Ausnahme von
B.B. King
.
Artikeleigenschaften von

Jimmy Reed: The Vee-Jay Years (6-CD)
Albumtitel:

The Vee-Jay Years (6-CD)

Genre

Blues

Artikelart

CD

EAN:

0082333219922

Gewicht in Kg:

0.68
Jimmy Reed Obwohl er bis zu diesem Zeitpunkt die meisten seiner Hits für Vee-Jay...
mehr
"Jimmy Reed"
Jimmy Reed
Obwohl er bis zu diesem Zeitpunkt die meisten seiner Hits für Vee-Jay Records selbst geschrieben hatte – You Don't Have To Go (siehe Teil 1, CD 3), Ain't That Lovin' You Baby (zu finden auf Teil 2, CD 1), Honest I Do, Baby What You Want Me To Do (siehe Teil 2, CD 2) – erhielt Jimmy Reed Big Boss Man von einem ungewöhnlichen Songwriter-Gespann: dem New Yorker R&B-Produzenten Luther Dixon (Kopf hinter dem geigenlastigen Uptown Soul von Chuck Jackson und den Shirelles bei Florence Greenbergs Scepter/Wand Records) und Jimmys eigenem, aus Mississippi stammenden Manager und Tourbandleader, dem Chicagoer Bassisten Al Smith.
Reeds regulärer Rhythmusgitarrist, der großartige Eddie Taylor, spielte ausnahmsweise nicht bei der Session am 29. März 1960 in Chicago mit, bei der Big Boss Man entstand. Stattdessen lud Reed den neu in die Windy City gezogenen Lee Baker Jr. ein, eine der Gitarren zu spielen. An der Golfküste hatte sich Baker Guitar Junior genannt; seine 1957er-Single Family Rules für Eddie Shulers Goldband-Label aus Lake Charles, Louisiana, war ein regionaler Hit gewesen (siehe Teil 2, CD 2). Jetzt machte er seine ersten Aufnahmen in Chicago als Begleitmusiker. Baker war nicht der einzige Sechs-Saiten-Mann: Unterstützt wurde er vom erfahrenen Lefty Bates und dem jungen Curtis Mayfield, zusammen mit Bassist Willie Dixon und Drummer Earl Phillips.
"Wir hatten drei Gitarren plus Jimmy Reed, das macht vier!", sagt Baker, heute besser bekannt als der Chicago-Blues-Gitarrist Lonnie Brooks. "Jimmy spielte einige der Leadparts." Der Newcomer hatte großen Respekt vor Reed. "Für mich ging ein Traum in Erfüllung, Mann", sagt er. "Als ich nach Chicago zog, erhielt ich die Gelegenheit, mit ihm zu spielen. Als ich zum ersten Mal mit ihm auf Tour ging, war Eddie mit dabei. Er hatte die Band verlassen. Er war verärgert und hörte auf, so kam ich ins Spiel. Er hörte erst auf, und nachdem sie mich geholt hatten, kam er zurück. (Smith) wollte auf Nummer sicher gehen, also behielt er mich und sagte: 'Das gibt dir Gelegenheit, all die Gitarrenlicks zu lernen.'"
Jimmys lakonischer Gesangsstil und seine hohen Töne aus der Mundharmonika, die er gleichzeitig in einem Gestell um den Hals spielte, hatten sich über die Jahre nicht verändert; sein schwungvoller, aber einfacher Shuffle-Rhythmus war so mitreißend wie immer. Eine weitere wichtige Zutat: die subtilen Vokalbeiträge von Jimmys Ehefrau, Mary Lee 'Mama' Reed, die ihrem Mann bei den Texten half, indem sie ihm jede Zeile einflüsterte, unmittelbar bevor er sie im Studio singen musste. "Sie half ihm bei all seinen Songs", sagt Lonnie. "Mama ging mit hinein und nahm sich den Song, las ihn vor und sagte es Jimmy direkt ins Ohr. Er sang, was sie ihm sagte."
Big Boss Man war ein #13 R&B-/#78 Pop-Verkaufserfolg im Frühjahr 1961. Der Song wurde danach häufig gecovert, von Künstlern wie Elvis, Jerry Lee Lewis und Charlie Rich bis zu den Standells, The Syndicate of Sound und den Grateful Dead. Obwohl der Chicago Blues sich kaum noch kommerziell durchsetzen konnte, war Bright Lights Big City später im selben Jahr ein weiterer Tophit für Jimmy; Aw Shucks Hush Your Mouth, Good Lover und Shame, Shame, Shame erreichten 1962/63 alle die Popcharts (Reed hatte lange Zeit eine erstaunlich große weiße Fangemeinde im Süden der USA).
Reeds langjähriger Kampf gegen die Flasche und immer wiederkehrende epileptische Anfälle führten in der zweiten Hälfte der 60er, als er vier LPs für ABCs Bluesway-Logo aufnahm, und in den frühen 70ern zu seinem schlechten Gesundheitszustand. Er riss sich aber zusammen und wagte 1974 ein kleines Comeback, aber zu viele selbstzerstörerische Jahre holten ihn ein. Jimmy starb im Alter von 50 Jahren am 29. August 1976 in Oakland, Kalifornien, nach einem epileptischen Anfall. Von vielen kopiert, konnte niemand je wirklich seinen einzigartig lässigen Stil reproduzieren.
"Ich sag dir eins, Mann", meint sein Bewunderer Brooks. "Dieser Typ, er spielte falsch, aber es klingt so verdammt gut!"
Bill Dahl
Chicago, Illinois
PLUG IT IN! TURN IT UP!
Electric Blues 1939–2005 – The Definitive Collection!
Volume 3: 1960–1969
Bewertungen lesen, schreiben und diskutieren...
mehr
Kundenbewertungen für "The Vee-Jay Years (6-CD)"
Bewertung schreiben
Bewertungen werden nach Überprüfung freigeschaltet.
Weitere Artikel von Jimmy Reed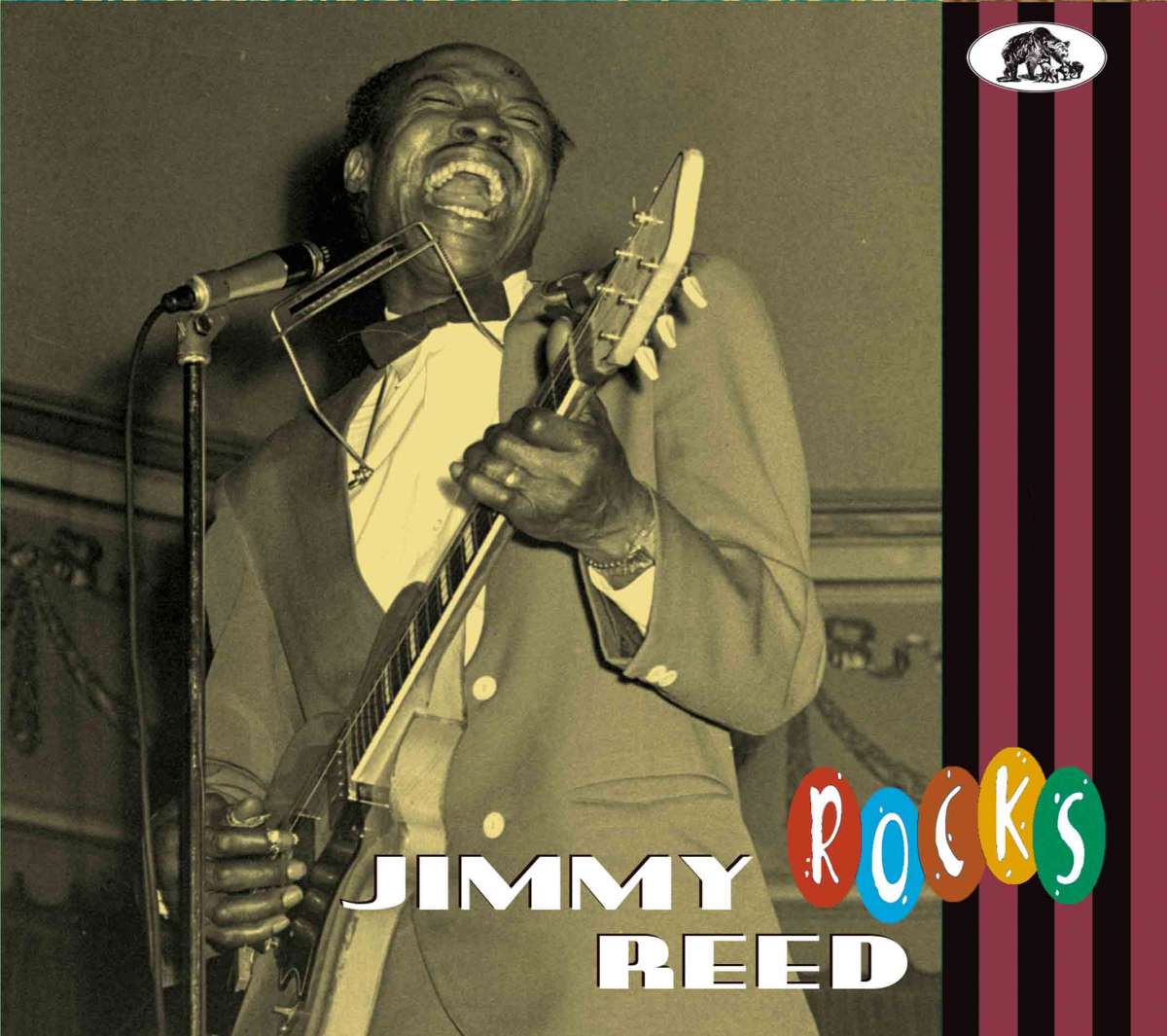 Jimmy Reed: Jimmy Reed - Rocks (CD)
Art-Nr.: BCD17572


Sofort versandfertig, Lieferzeit** 1-3 Werktage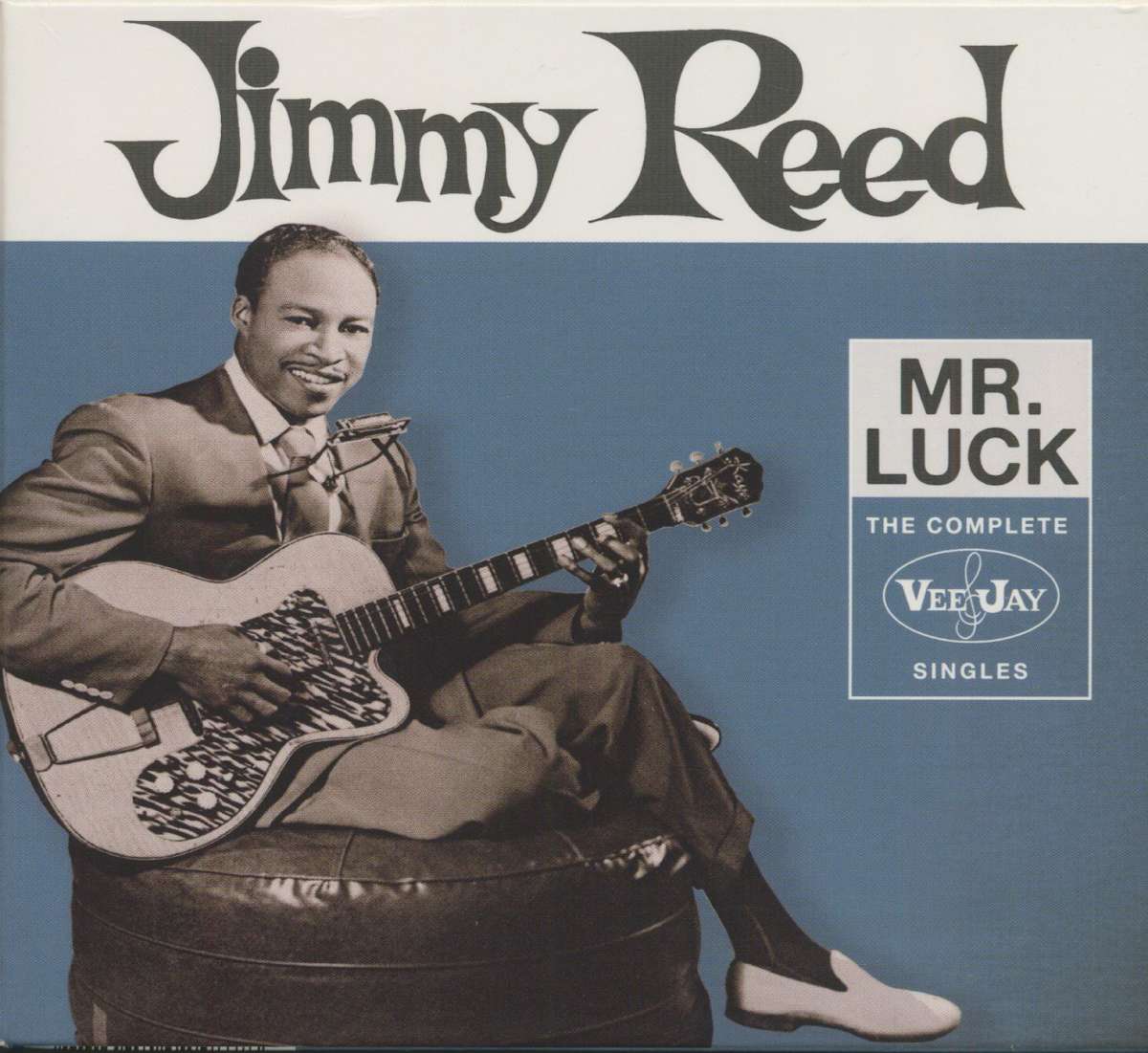 Jimmy Reed: Mr. Luck - The Complete Vee-Jay Singles (3-CD)
Art-Nr.: CDCR00006


nur noch 1 verfügbar
Sofort versandfertig, Lieferzeit** 1-3 Werktage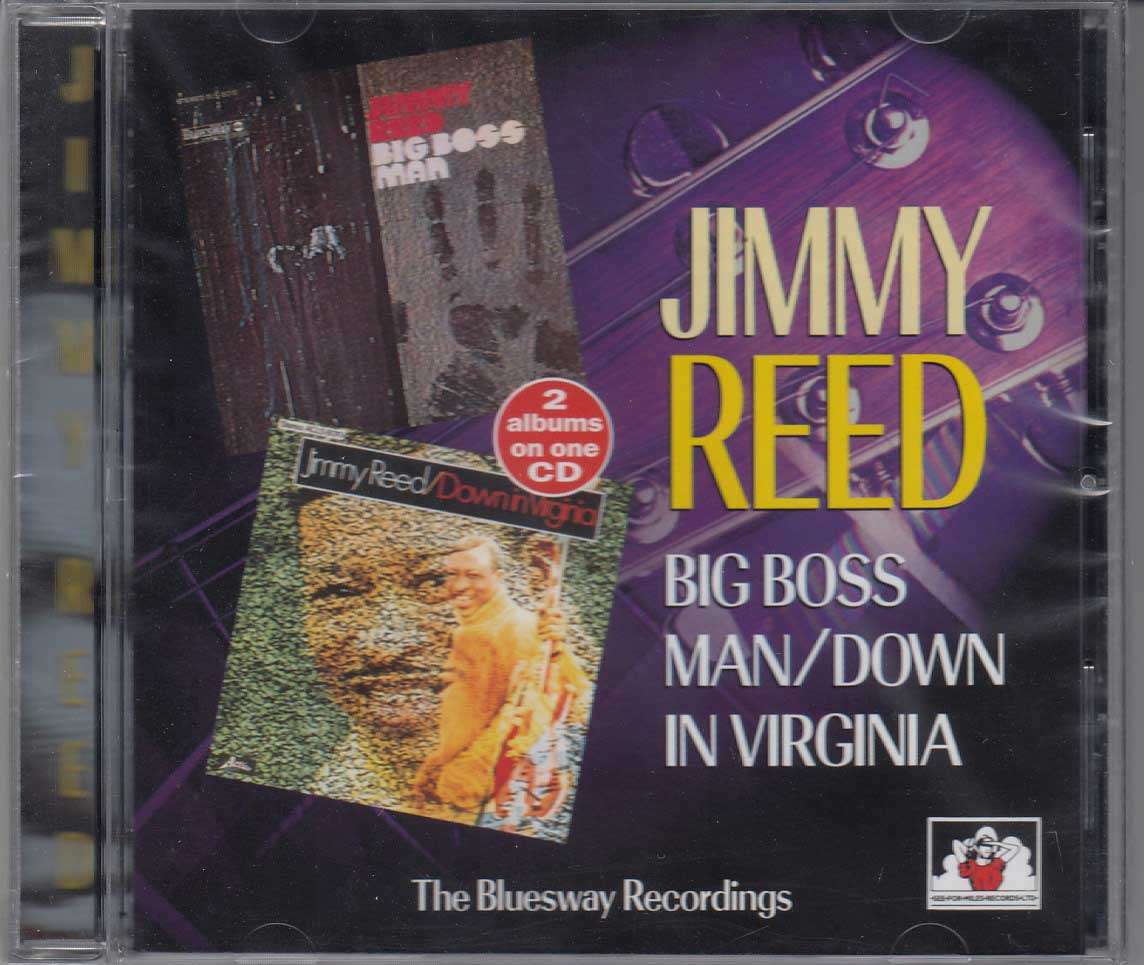 Jimmy Reed: Big Boss Man - Down In Virginia (CD)
Art-Nr.: CDSEE469


die letzten 1 verfügbar
Sofort versandfertig, Lieferzeit** 1-3 Werktage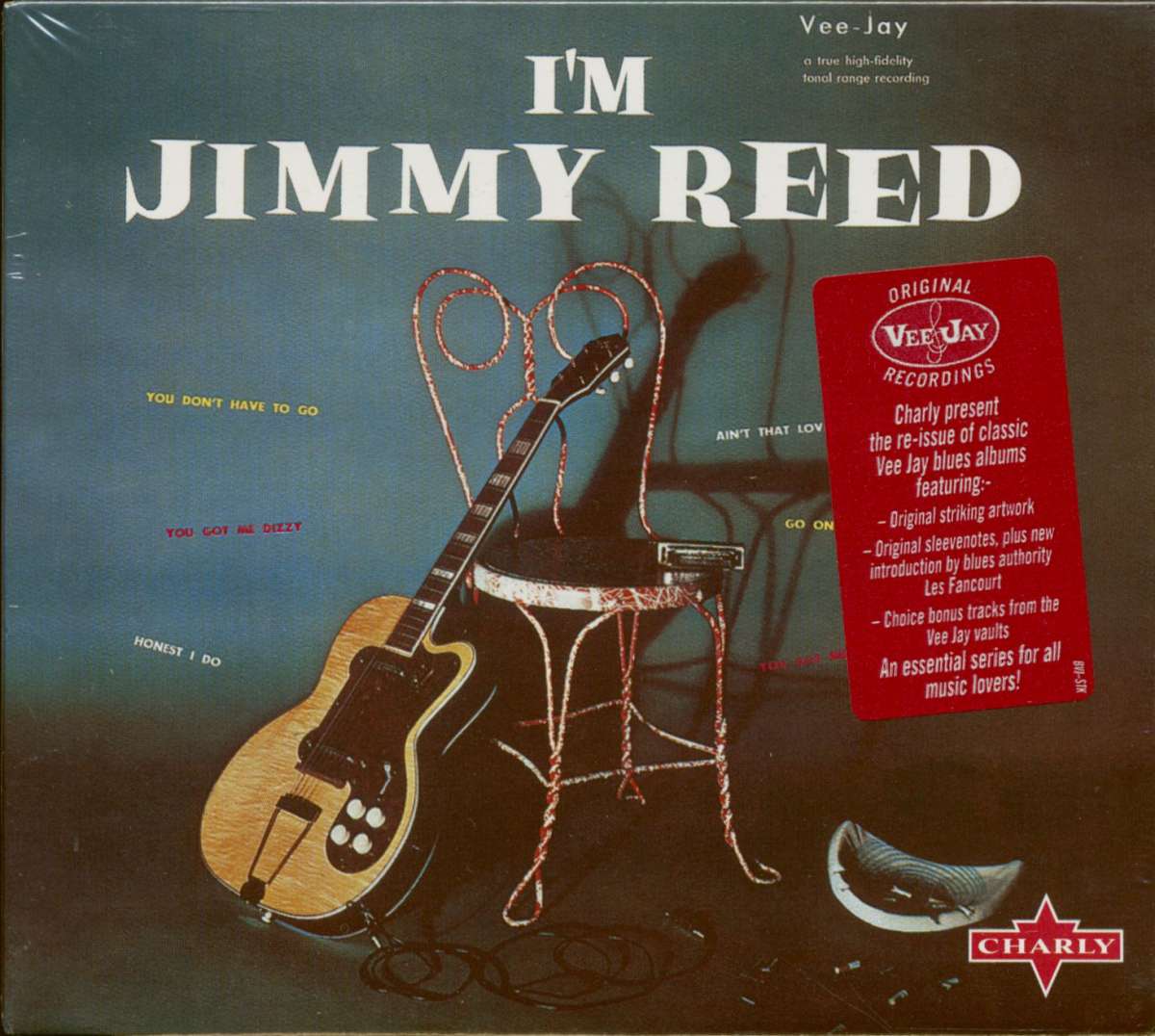 Jimmy Reed: I'm Jimmy Reed (CD)
Art-Nr.: CD339628


nur noch 1 verfügbar
Sofort versandfertig, Lieferzeit** 1-3 Werktage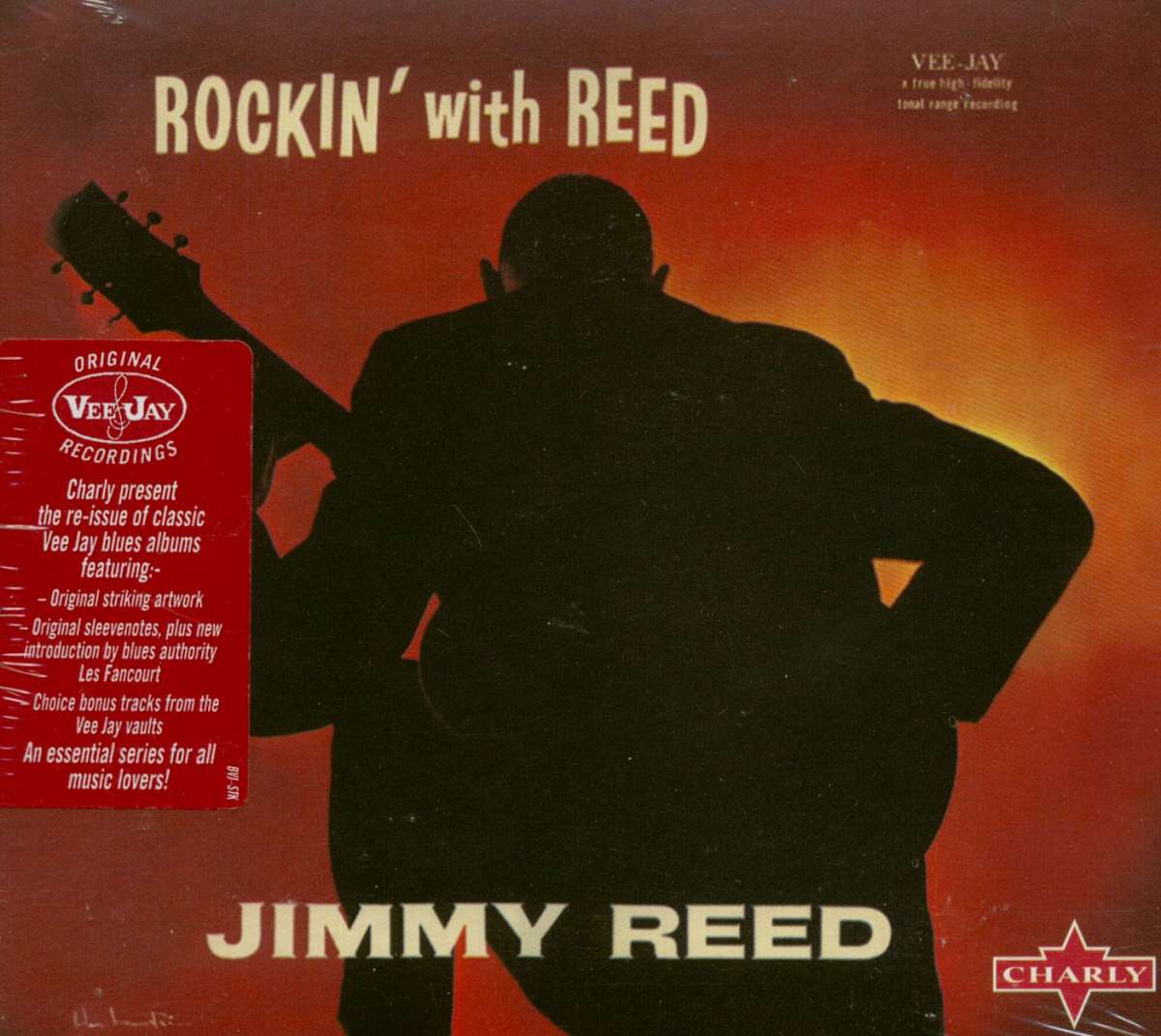 Jimmy Reed: Rockin' With Reed (CD)
Art-Nr.: CDGR285


die letzten 2 verfügbar
Sofort versandfertig, Lieferzeit** 1-3 Werktage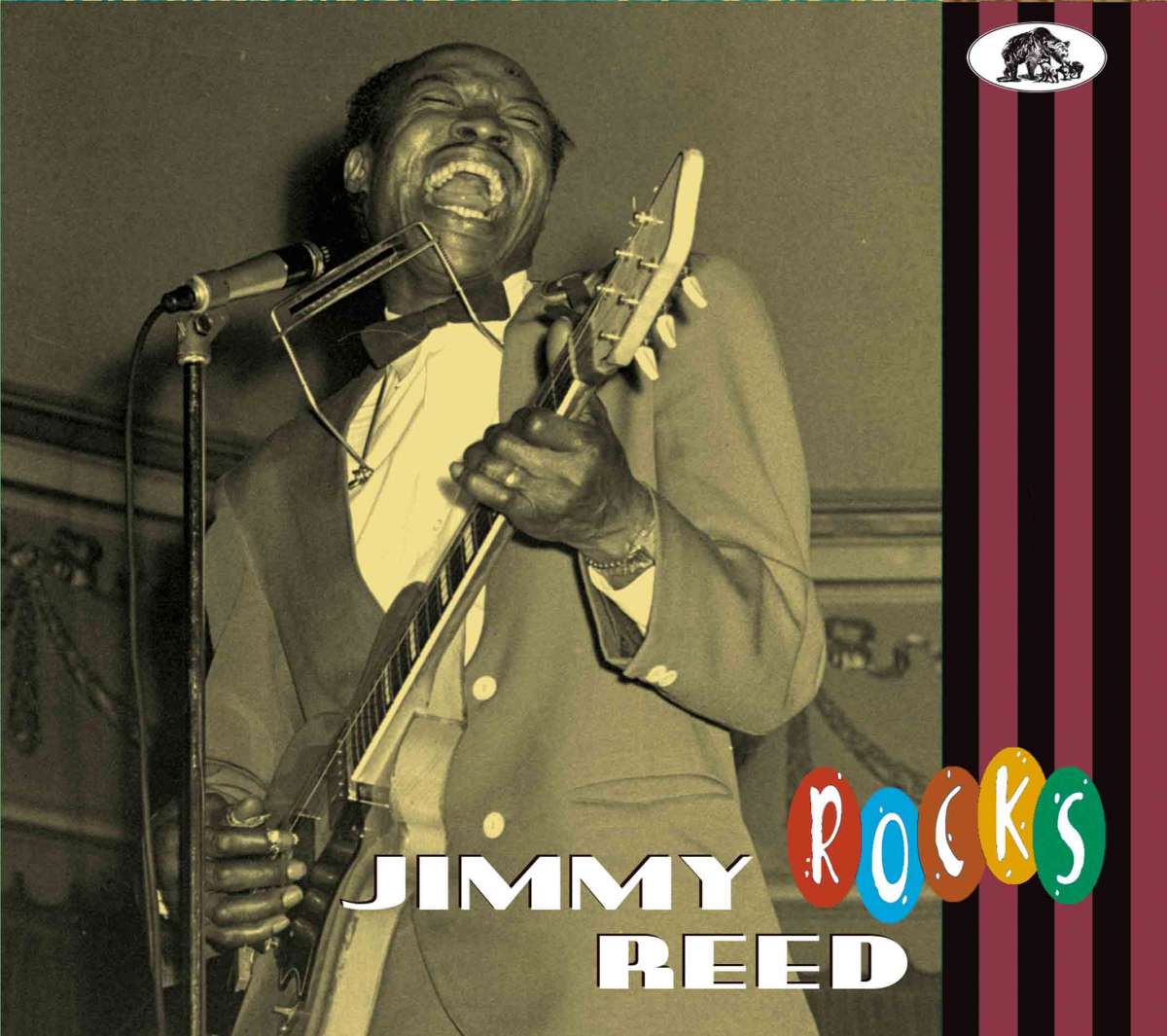 Jimmy Reed: Jimmy Reed - Rocks (CD)
Art-Nr.: BCD17572


Sofort versandfertig, Lieferzeit** 1-3 Werktage