Der Artikel wurde erfolgreich hinzugefügt.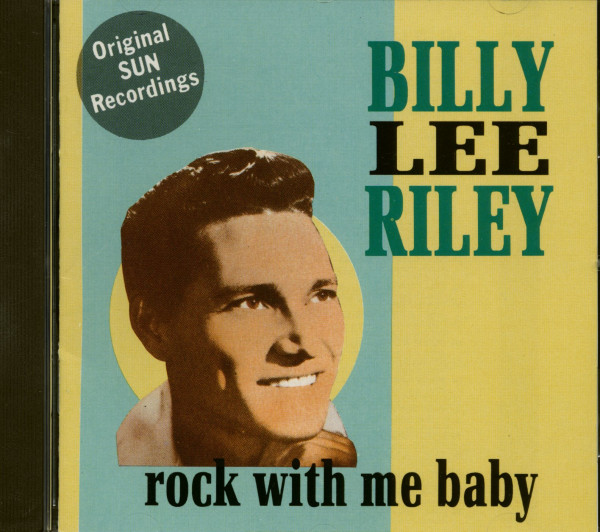 19,96 € *
24,95 € *
(20% gespart)
inkl. MwSt. / zzgl. Versandkosten
Sofort versandfertig, Lieferzeit** 1-3 Werktage
Artikel-Nr.:

CDCHARLY53

Gewicht in Kg.:

0.1
(Charly Records) 22 tracks
mehr
Billy Lee Riley: Rock With Me Baby (CD)
(Charly Records) 22 tracks

Artikeleigenschaften von

Billy Lee Riley: Rock With Me Baby (CD)
Albumtitel:

Rock With Me Baby (CD)

Genre

Rock'n'Roll

Artikelart

CD

EAN:

0082333063624

Gewicht in Kg:

0.1
Riley, Billy Lee - Rock With Me Baby (CD)

CD 1
01
Rock With Me Baby
02
Trouble Bound
03
Flyin' Saucer Rock 'n' Roll
04
I Want You Baby
05
Red Hot
06
Pearly Lee
07
Wouldn't You Know
08
Baby Please Don't Go
09
Dance With Me Honey (Rock With Me Baby No 2)
10
Open The Door Richard
11
That's Right
12
Searchin'
13
College Man
14
Down By The Riverside
15
No Name Girl
16
Swannee River Rock
17
Saturday Night Fish Fry (They Was Rockin')
18
Dark Muddy Bottom
19
When A Man Gets The Blues
20
Betty And Dupree
21
(Come Back Baby) One More Time
22
Got The Water Boiling
Billy Lee Riley In Billy Rileys früheren Leben war er ein Radio...
mehr
"Billy Lee Riley"
Billy Lee Riley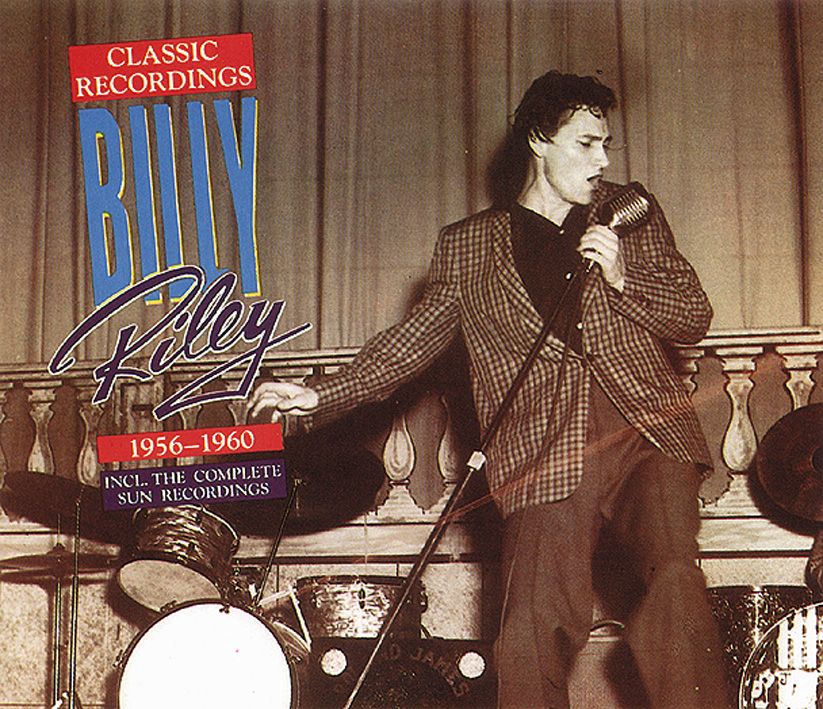 In Billy Rileys früheren Leben war er ein Radio Hillbilly-Sänger in Arkansas, ein Rockabilly-Sänger auf dem ursprünglichen Sun-Label (in der Tat der wahrscheinlich beste Rockabilly-Sänger auf jedem Label), ein Blues-Mann (seine Lightnin' Leon Single täuschte die Compiler der ursprünglichen Blues Records-Diskographie) und ein Club-a-go-go-Sänger. Er war Künstler, Background-Musiker, Labelbesitzer und Produzent. Einige seiner Tracks waren auf einem Bo Diddley Album erschienen, und er hatte unter mehr Pseudonymen und für mehr Labels aufgenommen als jeder andere außer John Lee Hooker. 1967 wurde ein Album für sein eigenes Mojo-Label von Stax Records in Memphis erworben. Riley war zu der Zeit in Atlanta, entschied aber, dass Memphis wieder geschieht.
Stan Kesler, den Riley von seinem ersten Auftritt in Memphis kannte, leitete das Sounds of Memphis Studio und dort nahm Riley Kay mit einem scharfen Funk-Groove auf. Er stellte das Lied in Memphis aka Soul City USA wieder her, so dass die Zeile über Ft. Campbell (die Militärbasis nördlich von Nashville, wo Jimi Hendrix diente), weg war. Die Kluft zwischen Memphis und Nashville war nie offensichtlicher. Rileys Rhythmus-Track wurde von Keslers eigener Gruppe kreiert: Gitarrist Charlie Freeman, Bassist Tommy McClure, Schlagzeuger Sammy Creason und Jim Dickinson am Keyboard. Der Wah-Wah-Gitarrist könnte Riley selbst sein. Alle Musiker waren weiß, aber das war Funk von Grund auf.
Auf dem Label wurde Kay Riley's Libra Productions zugeschrieben. Riley spielte Kay für Sam Phillips, der sagte, es sei Rileys beste Platte. "Sam schlug mir vor, es für Shelby Singleton zu spielen, der gerade alle alten Sun-Meister gekauft und das Label Sun International gegründet hatte", sagte Riley später. "Ich habe alles arrangiert und hatte einen Teil der Memphis-Sinfonie, die Memphis-Hörner. Ich hatte das Beste vom Besten. Shelby kaufte die Platte und gab mir einen Job als Produzent und verlegte mich nach Fort Walton Beach, Florida, um dort in seinem Studio zu produzieren." Singleton lizenzierte es am 17. Juni 1969, ein paar Wochen bevor er Sun offiziell von Phillips kaufte. Kurz nachdem Riley nach Florida gegangen war, brachte Jerry Wexler von Atlantic Records Keslers Studiogruppe in die Criteria Studios in Miami, und Kesler selbst ging nach Nashville. Wieder einmal verließen alle die Stadt. Riley wurde desillusioniert, aber er lebte, um späten Beifall für seine frühen Platten zu genießen. Er starb am 2. August 2009. COLIN ESCOTT
Billy Lee Riley Classic Recordings 1956-1960 (2-CD)
Read more at: https://www.bear-family.com/riley-billy-lee-classic-recordings-1956-1960-2-cd.html
Copyright © Bear Family Records
Bewertungen lesen, schreiben und diskutieren...
mehr
Kundenbewertungen für "Rock With Me Baby (CD)"
Bewertung schreiben
Bewertungen werden nach Überprüfung freigeschaltet.
Weitere Artikel von Billy Lee Riley