Der Artikel wurde erfolgreich hinzugefügt.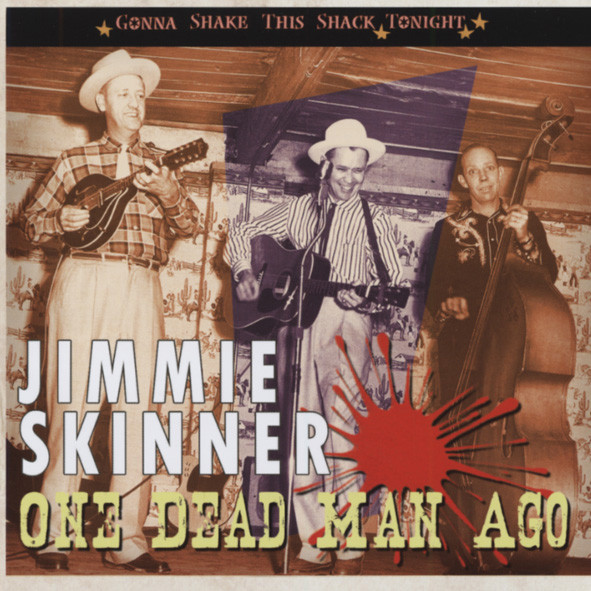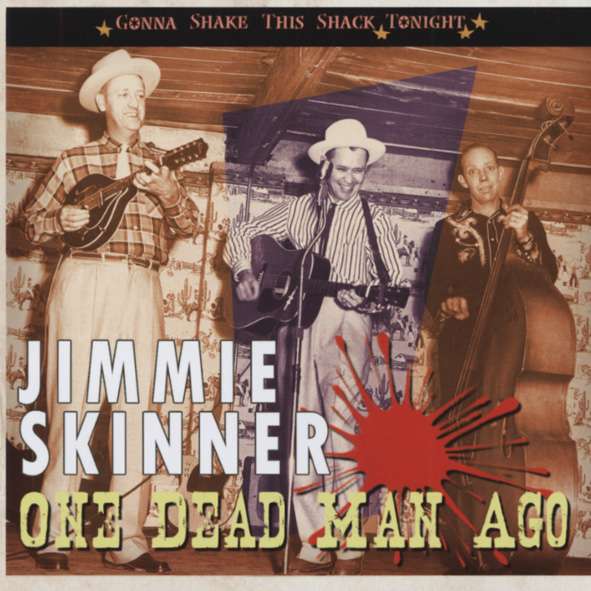 13,95 € *
15,95 € *
(12,54% gespart)
inkl. MwSt. / zzgl. Versandkosten - Abhängig vom Lieferland kann die MwSt. an der Kasse variieren.
Sofort versandfertig, Lieferzeit** 1-3 Werktage
1-CD-Album mit 32-seitigem Booklet, 34 Titel, Spieldauer 80 Minuten. 'Erste Anthologie auf...
mehr
Jimmie Skinner: One Dead Man Ago - Gonna Shake This Shack Tonight
1-CD-Album mit 32-seitigem Booklet, 34 Titel, Spieldauer 80 Minuten.
'Erste Anthologie auf Einzel-CD mit dem großen Stilisten aus der goldenen Ära der Country Music. Legendäre, schnelle Honky-Tonk-Songs von Capitol-, Decca- und Mercury-Masterbändern und Top-Raritäten von Radio Artists. Mit
Jimmie Skinner
s größtem Hit
I Found My Girl In The U.S.A
. und mit zeitlosen Originalen wie
Don't Give Your Heart To A Rambler
und
You Don't Know My Mind
. 'Skinners Künstlerprofil wurde geschrieben vom preisgekrönten Musik-Historiker Dave Samuelson. Jimmie Skinners Phrasierungen erinnerten an
Jimmie Rodgers
und den frühen
Ernest Tubb
; seine Stimme hingegen war unverwechselbar ' ein warmes Baritonbrummeln kam aus den Musicboxen in jener Zeit. Er drosch auf seiner Gitarre einen aggressiven Backbeat, der viele nachwachsende Rockabilly-Künstler beeinflußte. Ray Lunsford begleitete ihn auf einer elektrischen Mandoline mit einfachen, sprühenden Melodielinien, die für Jimmie Skinners Stil charakteristisch waren. Diese Kopplung enthält viele Skinner-Klassiker aus den Jahren 1949 bis 1960.
Artikeleigenschaften von

Jimmie Skinner: One Dead Man Ago - Gonna Shake This Shack Tonight
Albumtitel:

One Dead Man Ago - Gonna Shake This Shack Tonight

Genre

Country

Preiscode

AH

Artikelart

CD

EAN:

4000127168276

Gewicht in Kg:

0.115
Jimmie Skinner Had the category of 'alt-country' existed fifty years ago, Jimmie Skinner...
mehr
"Jimmie Skinner"
Jimmie Skinner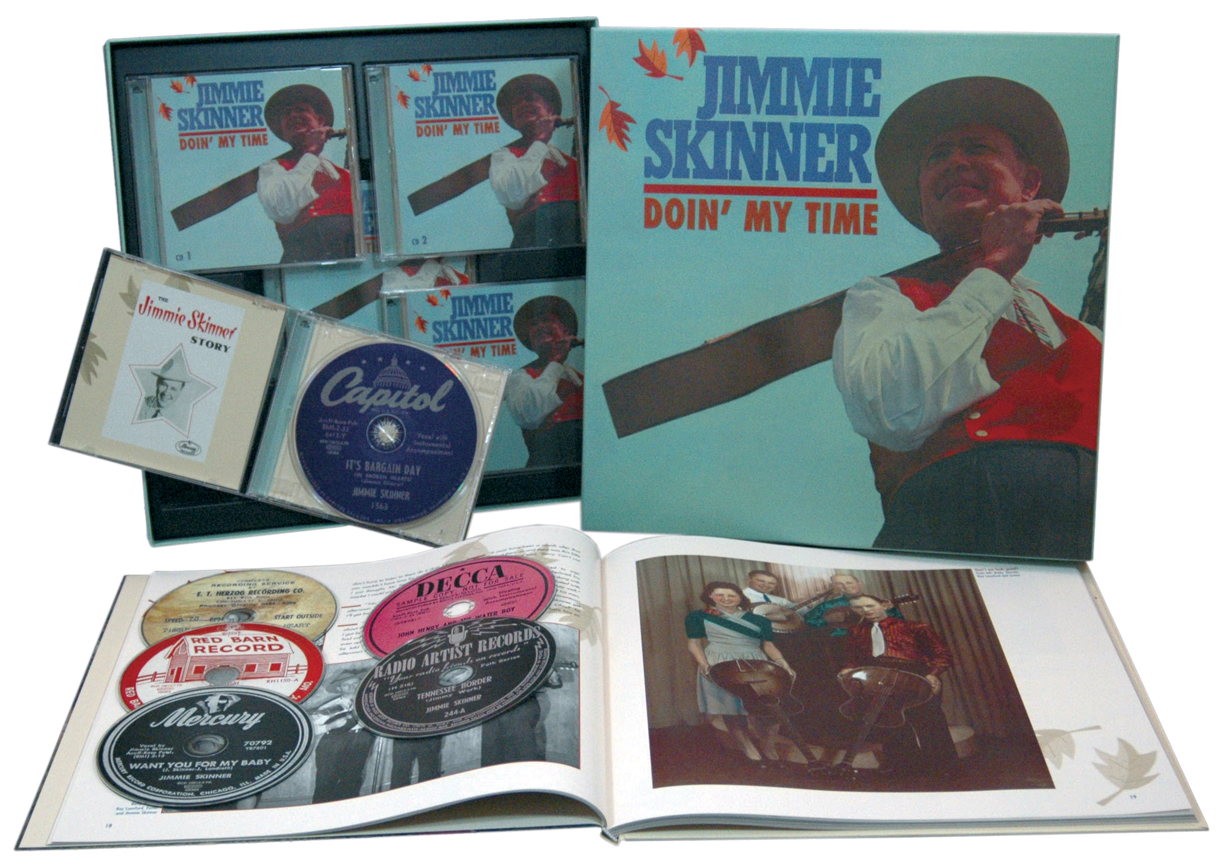 Had the category of 'alt-country' existed fifty years ago, Jimmie Skinner would fit right in. A brilliant singer-songwriter, Skinner was an intriguing personality who literally marched to the beat of his own drummer. His music seems more suited to juke-joint Wurlitzers than genteel living room Crosleys, yet Skinner's appeal crossed gender lines, attracting as many women as men. Some cite Skinner as a primal influence on the first generation of rockabillies. Others notice parallels between Johnny Cash's early Sun sound and the stark minimalism of Skinner's classic recordings.
As a songwriter, his talent was nonpareil. His admirers included Ernest Tubb, Hank Williams, Bill Monroe, Lester Flatt, Fred Rose, Jimmy Martin, and Johnny Cash. His lyrics were usually melancholy and occasionally angry; his melodies were usually catchy and occasionally hypnotic. As a performer, Skinner followed a peculiar internal clock that vexed the most patient, attentive musicians. He thrashed his guitar with as much emphasis on his upstroke as his downstroke, creating a double-time effect. More often than not, Skinner started singing on the backbeat – sometimes early, sometimes late. By his own admission, his singing voice was rough. If his blues-tinged delivery often reflected his heroes Jimmie Rodgers and Ernest Tubb, Skinner's voice was unmistakably his own – a deep, resonant baritone that seemed to growl.
At one time Skinner was one of country music's best-known, best-loved personalities. Through the fifties and sixties, virtually every country music magazine featured a full-page monthly ad promoting The Jimmie Skinner Music Center in downtown Cincinnati. Each type-heavy ad sported a halftone of the store's genial proprietor wearing his trademark Kentucky Colonel hat, narrow necktie and inviting smile. If your local record store didn't stock that new Columbia record by Wilma Lee & Stoney Cooper or that Starday single by Jimmie Williams & Red Ellis that you just heard on WCKY, Jimmie Skinner could send it to you. And when visiting Cincinnati, stop by 222 E. Fifth Street any weekday morning to watch Jimmie broadcast live in person from the Music Center's display window. At one point grocers even stocked Jimmie Skinner coffee, freshly ground and vacuum-packed.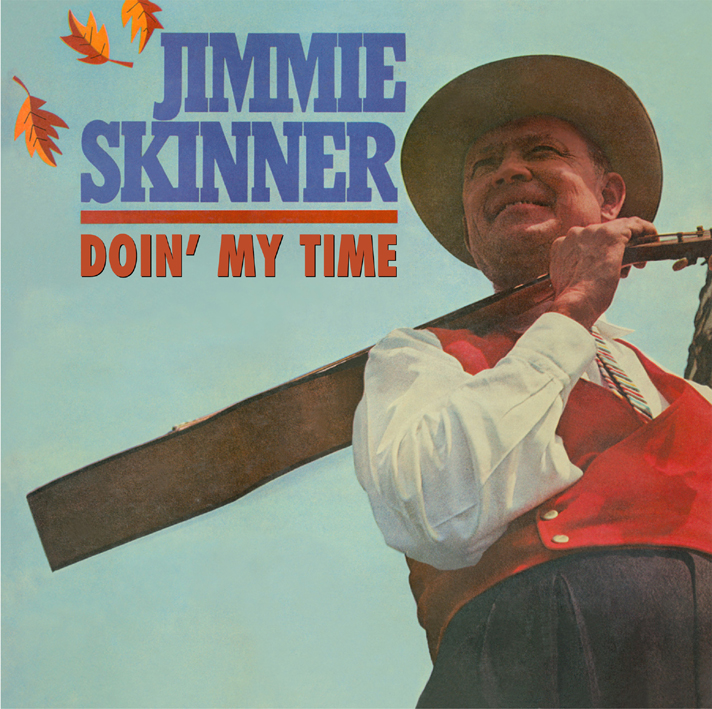 That was then. Mention Skinner's name to any country music fan or knowledgeable radio personality today, chances are you'll get a puzzled stare. Even though he placed ten records in 'Billboard's country charts between 1949 and 1960 – four in the Top 10 – Skinner has largely been forgotten. Relatively few of his singles were reissued on LP, much less on compact disc. Once in awhile you'll stumble across a budget-priced Skinner cassette or compact disc in a Midwestern or Southern truck stop. They're usually disappointing recordings he made late in life, backed by inattentive bluegrass musicians who lacked the finesse that Skinner's singing demands.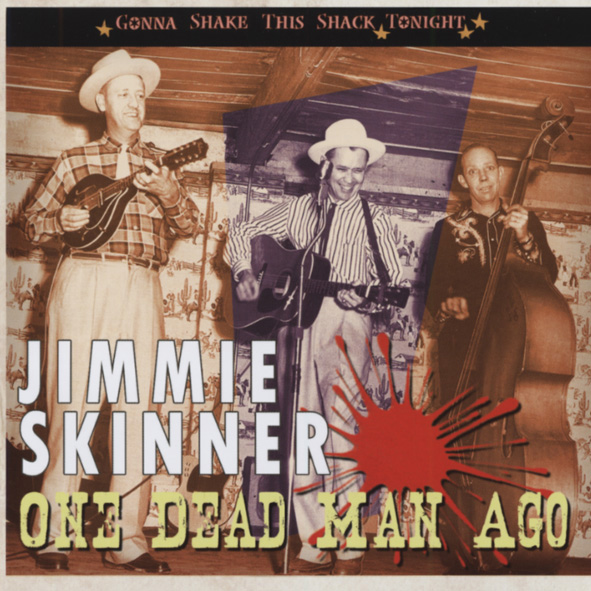 Nor do traces of this country music giant linger near Ohio's Queen City. The Jimmie Skinner Music Center's downtown location – a Mecca to people who loved edgy, uncompromising country and gospel music – was demolished decades ago. The electric sign that proudly hung over its façade deserves a display in the Cincinnati History Museum. Instead, it sits two thousand miles away, a rusty relic treasured by a San Diego record collector.
Jimmie Skinner Doin' My Time
Read more at: https://www.bear-family.de/skinner-jimmie-doin-my-time-6-cd.html
Copyright © Bear Family Records
Bewertungen lesen, schreiben und diskutieren...
mehr
Kundenbewertungen für "One Dead Man Ago - Gonna Shake This Shack Tonight"
Bewertung schreiben
Bewertungen werden nach Überprüfung freigeschaltet.
Weitere Artikel von Jimmie Skinner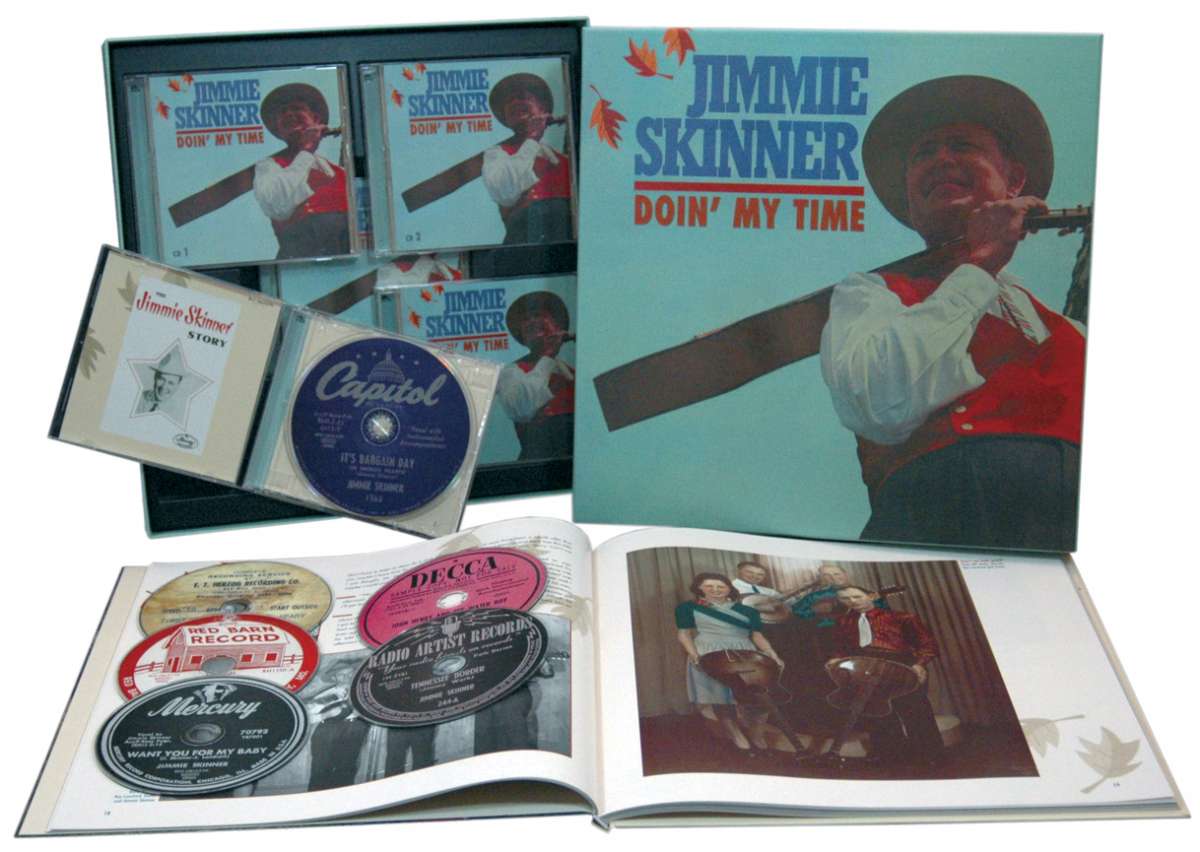 Jimmie Skinner: Doin' My Time (6-CD Deluxe Box Set)
Art-Nr.: BCD16613


Sofort versandfertig, Lieferzeit** 1-3 Werktage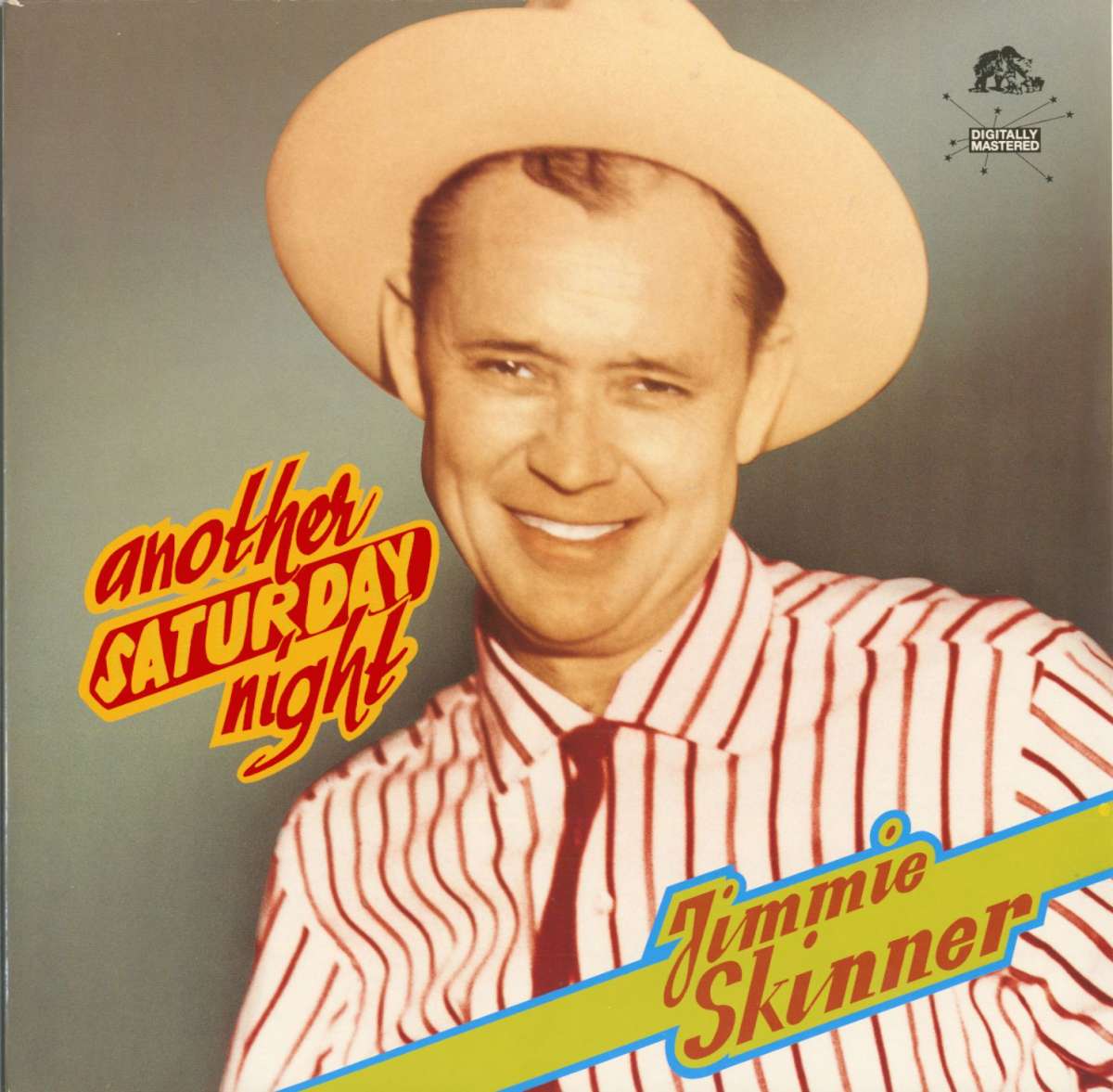 Jimmie Skinner: Another Saturday Night (LP)
Art-Nr.: BFX15266


Artikel muss bestellt werden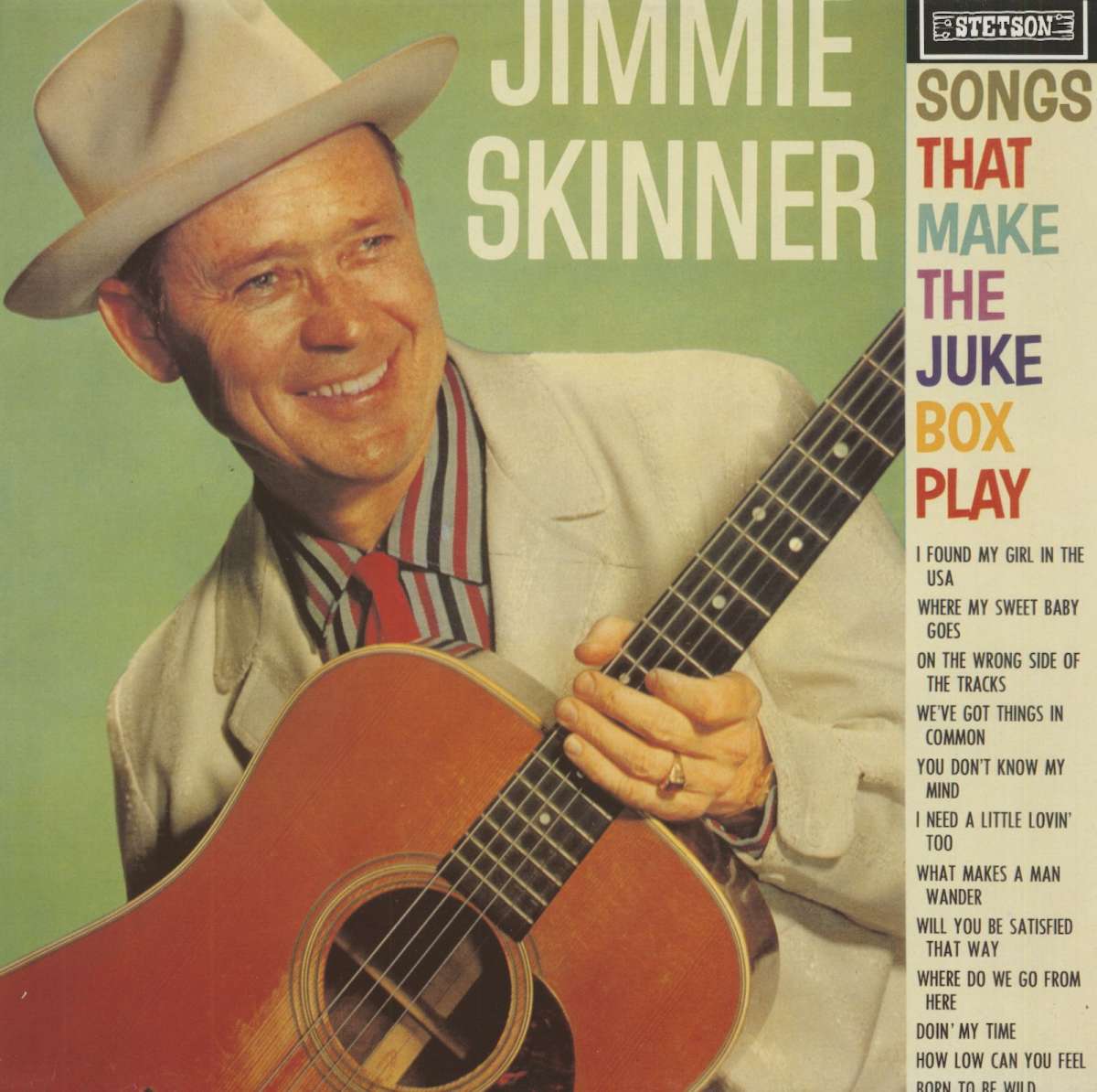 Jimmie Skinner: Songs That Make The Juke Box Play (Vinyl)
Art-Nr.: LPHAT3126


nur noch 1 verfügbar
Sofort versandfertig, Lieferzeit** 1-3 Werktage