Der Artikel wurde erfolgreich hinzugefügt.
Carl Smith
Hey Joe! - Gonna Shake This Shack Tonight
13,95 € *
15,95 € *
(12,54% gespart)
inkl. MwSt. zzgl. Versandkosten
Sofort versandfertig, Lieferzeit** 1-3 Werktage
Artikel-Nr.:

BCD16943

Gewicht in Kg.:

0.115
1-CD-Album Digipack mit 40-seitigem Booklet, 34 Titel, Spieldauer: 81:04 Minuten. Einer der...
mehr
Carl Smith: Hey Joe! - Gonna Shake This Shack Tonight
1-CD-Album Digipack mit 40-seitigem Booklet, 34 Titel, Spieldauer: 81:04 Minuten.

Einer der erfolgreichsten Country-Charts-Künstler aller Zeiten, Carl Smith! Eine exklusive Sammlung seiner seltenen, schnelleren Country- und Rockabilly-Aufnahmen, maßgeschneidert für die Fans dieser Genres! Mit einer grandiosen Version von Eddie Cochrans Rock 'n' Roll-Klassiker Cut Across Shorty!

Carl Smith, Mitglied der Country Music Hall Of Fame, war einst einer der absoluten Superstars der Country Music ' heute ist er fast vergessen. Bear Family korrigiert diese Schieflage. Zunächst gab es die Box 'Satisfaction Guaranteed' ' jetzt gefolgt von einer exklusiven Zusammenstellung für die CD-Reihe 'Gonna Shake This Shack Tonight'. Dies sind Carl Smith's beste Hillbilly-, Rockabillyund Honky-Tonk-Songs auf einen großartigen Einzel-CD-Album ' mit frühen Nummern wie Go Boy Go bis zu Carl Smiths Rockabilly-Remake seines großen Hits If Teardrops Were Pennies. Wer noch kein Carl-Smith-Fan war, den kann dieses Album dazu machen!

Achtung: Selbst wer die große Carl-Smith-Box schon besitzt, muß dennoch auch diese Album haben ' wegen der umwerfenden Version von Eddie Cochrans Cut Across Shorty, die nicht im großen Set enthalten ist! An dieser CD kommt niemand vorbei, der sich für munteren Country- und Hillbilly Boogie interessiert.
Video von Carl Smith - Hey Joe! - Gonna Shake This Shack Tonight
Artikeleigenschaften von

Carl Smith: Hey Joe! - Gonna Shake This Shack Tonight
Albumtitel:

Hey Joe! - Gonna Shake This Shack Tonight

Genre

Country

Preiscode

AH

Artikelart

CD

EAN:

4000127169433

Gewicht in Kg:

0.115
Smith, Carl - Hey Joe! - Gonna Shake This Shack Tonight

CD 1
01
Hey Joe!
02
Go, Boy Go
03
Trademark
04
San Antonio Rose
05
Baby I'm Ready (1)
06
If You Want It, I've Got It
07
Goodnight Mister Sun
08
Dog-Gone It, Baby, I'm In Love
09
Let's Live A Little (1958 version)
10
That's The Way I Like You Best
11
No Trespassing
12
Lovin' Is Livin' (1952 version)
13
(When You Feel Like You're In Love) Don't Jus
14
Don't Tease Me
15
Our Honeymoon
16
Happy Street
17
Oh Stop!
18
More Than Anything Else In The World
19
If Teardrops Were Pennies (1958 version)
20
Baby I'm Ready (2)
21
Time's A Wastin' (& June Carter)
22
No, I Don't Believe I Will
23
Cut Across Shorty
24
A Love Was Born
25
Back Up Buddy
26
I Won't Be Mad, I'll Be Glad
27
Why, Why
28
Loose Talk
29
I Just Don't Care Any More
30
Mr. Lost
31
Lonely Girl
32
Be Good To Her
33
It's All My Heartache
34
Try To Take It Like Man
Carl Smith Of all the country music stars from the 'Golden Era' of the 1950s and 1960s,...
mehr
"Carl Smith"
Carl Smith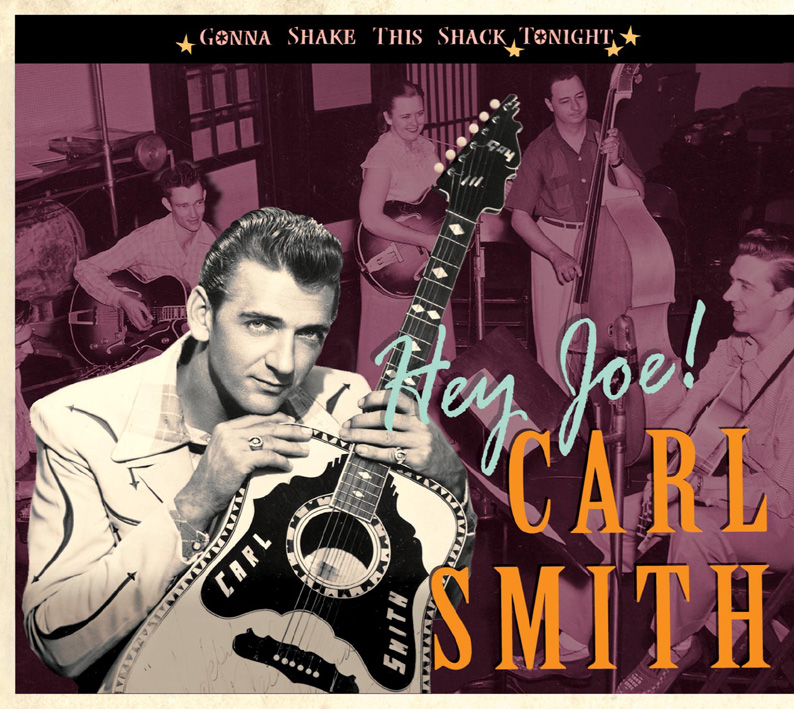 Of all the country music stars from the 'Golden Era' of the 1950s and 1960s, no star has faded from the public consciousness more than the great Carl Smith. Although he possessed a fine voice, rugged good looks, a string of huge hits under his belt—not to mention his induction in the Country Music Hall Of Fame, Carl Smith is largely forgotten today. This compilation seeks to rectify that situation.
Perhaps it is the insatiable demand for drama and tragedy that has led to the adulation for outlaws like Hank Williams, Johnny Cash, and Johnny Paycheck. In the case of Carl Smith, retiring to a 500-acre ranch south of Nashville does not make for juicy gossip, and may begin to explain why Smith is such an obscure figure today.
Carl Smith was born near Maynardville, Tennessee, on March 15, 1927. Growing up on the family farm, Smith was the youngest of eight children. Credit must be given to the determination of Smith's parents, Dock and Ina Monroe Smith—the first seven children were girls, but they wanted a boy. Another Maynardville resident, Roy Acuff, began making noise on Knoxville radio in the mid-1930s. Another future star, Chet Atkins, came from nearby Lutrell, and was also beginning to make a name for himself (playing with Bill Carlisle) over Knoxville radio. Young Carl Smith grew up listening to these men, and by the time he was ten years old, he got his first guitar. After taking guitar instruction through an outfit called 'Beale's Guitar Courses,' Smith was smitten with a desire to play music.
Even today, it would be unusual for a thirteen-year-old boy to take the bus by himself to go perform on the radio every week, but that's exactly what the driven young Carl Smith did, gathering more experience any place he could. Carl did so as much as he could throughout his high school years, before enlisting in the Navy. Carl hoped that he could get into the Special Services entertaining the troops, but the Navy felt he could do a better job supervising a mess hall. He spent most of his stint in the Navy making trips to and from the Philippines on a transport ship named the 'USS Admiral Sims.'
Upon his return to Tennessee, Carl returned to his radio work, and soon began working with the most popular act in Knoxville at the time, Molly O'Day and her Cumberland Mountain Folks. Carl built up lots of experience with O'Day, playing rhythm guitar, upright bass, and singing. After O'Day and her husband gave up music to run a family grocery, Carl spent a year plagued with failure and self-doubt. The year of 1947 was spent returning to the family farm and planting tobacco, then traveling carpetbagger-style to Asheville, North Carolina; Wilmington, North Carolina; and Augusta, Georgia before returning once again to the family farm in Maynardville. Despite a December, 1947 recording date in Nashville with Molly O'Day, things looked bleak during this time for Carl Smith.
Mid-1948 found O'Day and her group coming out of their short retirement, and they asked Carl to rejoin, an offer he eagerly accepted. Carl also began working with future 'Hee Haw' star Archie Campbell's group around the same time. It was a good time to be working in Knoxville, as the town was a hotbed of talent. The Louvin Brothers, Flatt and Scruggs, Maybelle Carter and The Carter Family and many others worked the Knoxville radio circuit, and all of them knew Carl and were impressed with his budding talent. Knoxville eventually became enough of a hotbed to attract Nashville talent scouts, and it was through a series of small, steady steps that a Dobro player named Speedy Krise and an A&R man named Troy Martin played crucial roles in Carl's big career break.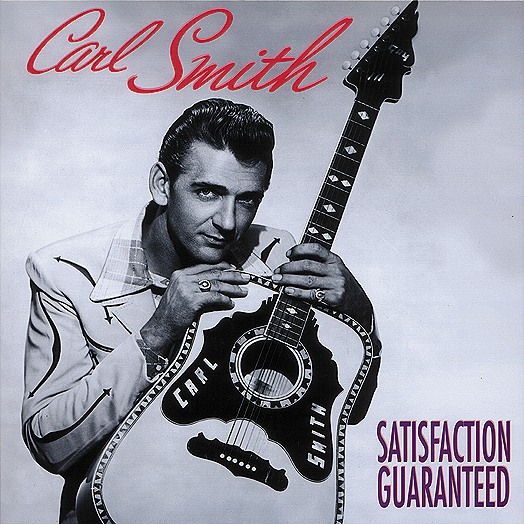 George 'Speedy' Krise was the Dobro player in Archie Campbell's band, and was also a budding songwriter with a few minor hits under his belt. Speedy could write a good song, but he couldn't sing his own songs well enough to pitch them to major artists. As a result, Speedy hired Carl to sing on the demo acetate records of his songs. Troy Martin was a former recording artist who represented Peer-Southern publishing in Nashville. He'd formed an alliance with Don Law of Columbia Records to scout the hottest radio areas of the country looking for new talent. Martin came to Knoxville and was sufficiently impressed with Carl's voice that he took some of Krise's acetates back to Nashville with the intent of getting Carl a Columbia recording contract.
Carl Smith Hey Joe! - Gonna Shake This Shack Tonight
Read more at: https://www.bear-family.de/smith-carl-hey-joe-gonna-shake-this-shack-tonight.html
Copyright © Bear Family Records
Bewertungen lesen, schreiben und diskutieren...
mehr
Kundenbewertungen für "Hey Joe! - Gonna Shake This Shack Tonight"
Von:
Marcel S.
Am:
23.05.2017
Bewertung schreiben
Bewertungen werden nach Überprüfung freigeschaltet.
Weitere Artikel von Carl Smith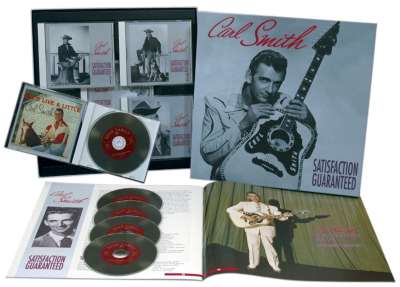 Carl Smith: Satisfaction Guaranteed (5-CD)
Art-Nr.: BCD15849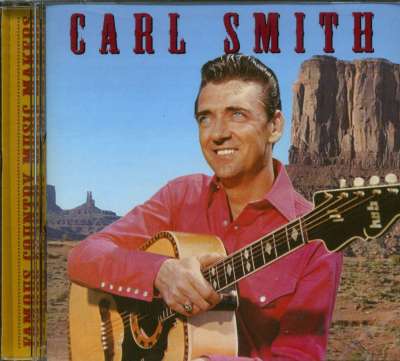 SMITH, Carl: Famous Country Music Makers (CD)
Art-Nr.: CDPLS670


Sofort versandfertig, Lieferzeit** 1-3 Werktage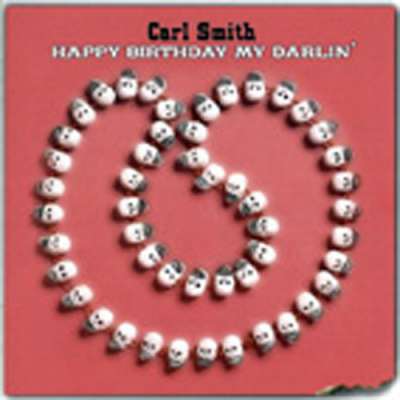 Carl Smith: Happy Birthday My Darlin'
Art-Nr.: CDPSALM2331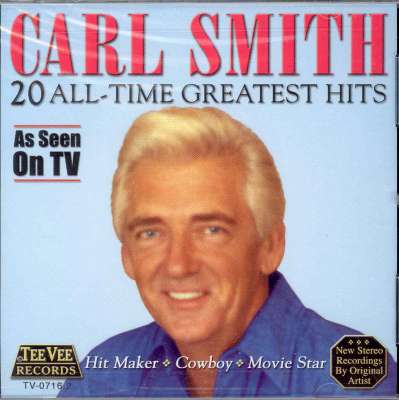 Carl Smith: 20 All Time Greatest Hits
Art-Nr.: CDTVC0716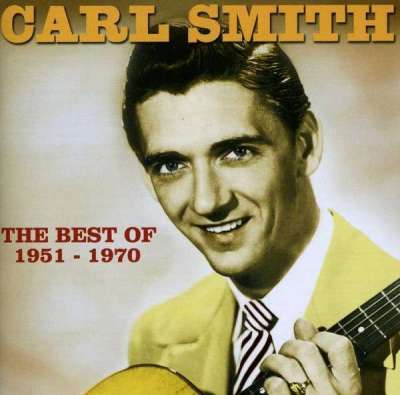 Carl Smith: Best Of: 1951-1970
Art-Nr.: CDHUX138