Der Artikel wurde erfolgreich hinzugefügt.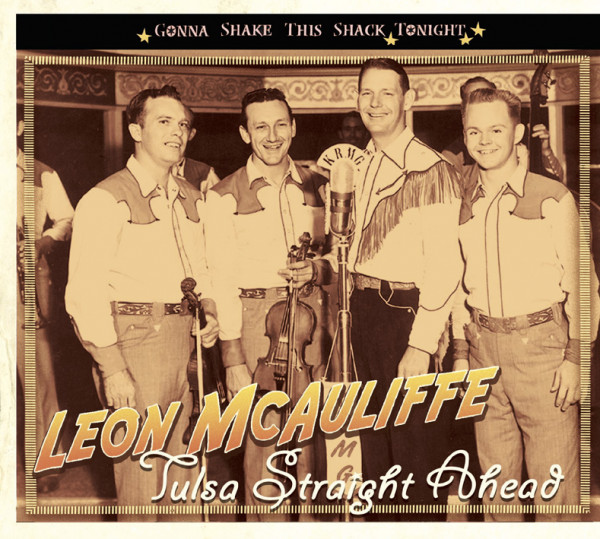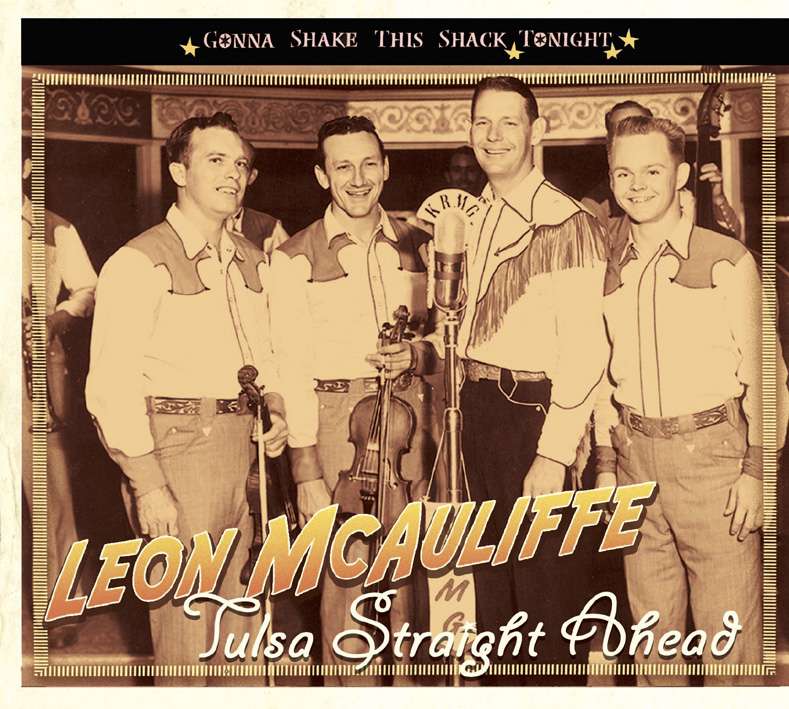 13,95 € *
15,95 € *
(12,54% gespart)
inkl. MwSt. / zzgl. Versandkosten - Abhängig vom Lieferland kann die MwSt. an der Kasse variieren.
Sofort versandfertig, Lieferzeit** 1-3 Werktage
1-CD-Album DigiPac mit 51-seitigem Booklet, 31 Titel, Spieldauer: 87:05. Dieses Album...
mehr
Leon Mcauliffe: Tulsa Straight Ahead - Gonna Shake This Shack Tonight
1-CD-Album DigiPac mit 51-seitigem Booklet, 31 Titel, Spieldauer: 87:05.
Dieses Album präsentiert 31 Songs seiner besten Jahre (1949 ' 1955), darunter vier unveröffentlichte Songs sowie ein Alternativ-Take des 'Panhandle Rag'. Alle Aufnahmen stammen von Original-Bändern.
Der Steel-Gitarrist
Leon McAuliffe
wird für immer verbunden bleiben mit
Bob Wills
and His Texas Playboys, dem König des
Western
Swing, mit dem er den ewigen Klassiker
Steel Guitar Rag
aufnahm.
Im Verlauf seiner Karriere machte Leon McAuliffe Aufnahmen für verschiedene Labels, dabei gelten die sechs Jahre bei Columbia als seine besten. Beginnend mit seiner ersten Veröffentlichung, dem Instrumental-Klassiker
Panhandle Rag
, spielte er einige der besten, musikalisch dichtesten und swingendsten Western-Swing-Titel ein, die jemals aufgenommen wurden. Diese Titel werden nicht nur von Fans des Western Swing gesucht: Auch Fans des frühen Rock 'n' Roll und Rockabilly sind sehr daran interessiert ' weil viele von Leon McAuliffes Jump- und Boogie-Nummern den Vormarsch dieser Stilrichtungen schon um Jahre vorwegnahmen.
Auf der vorliegenden CD faßt Bear
Family
Leon McAuliffes sechs Columbia-Jahre zusammen, u. a. mit einem bislang unveröffentlichten Take des
Panhandle Rag
und vielen anderen, ebenfalls nie zuvor präsentierten Aufnahmen. Zu den Höhepunkten gehört ferner die erste ' hörbar intensivere ' Version des hart swingenden Blues
Hard-Hearted Girl
. Enthalten sind ferner Steel-Guitar-Klassiker wie
Mr. Steel Guitar
und
Cimarron Rag
und eine fantastische Bearbeitung des frühen Rock 'n' Roll-Klassikers
Sh-Boom
. Außerdem gibt es die zweifellos beste Interpretation des Erfolgstitels
Rag Mop
(1950), von dem damals weit über 20 Fassungen kursierten.
Artikeleigenschaften von

Leon Mcauliffe: Tulsa Straight Ahead - Gonna Shake This Shack Tonight
Albumtitel:

Tulsa Straight Ahead - Gonna Shake This Shack Tonight

Genre

Country

Preiscode

AH

Artikelart

CD

EAN:

4000127169877

Gewicht in Kg:

0.115
McAuliffe, Leon - Tulsa Straight Ahead - Gonna Shake This Shack Tonight

CD 1
01
Panhandle Rag
McAuliffe, Leon
02
Hard-Hearted Girl
McAuliffe, Leon
03
Hear Me Now
McAuliffe, Leon
04
Rag Mop
McAuliffe, Leon
05
Cimarron Rag
McAuliffe, Leon
06
Take It Away, Leon
McAuliffe, Leon
07
Sh-Boom (Life Could Be A Dream)
McAuliffe, Leon
08
Run 'Em Off
McAuliffe, Leon
09
No One For Me
McAuliffe, Leon
10
The Three Bears
McAuliffe, Leon
11
Bonaparte's Retreat
McAuliffe, Leon
12
Blue Guitar Stomp
McAuliffe, Leon
13
What've You Got
McAuliffe, Leon
14
Birmingham Bounce
McAuliffe, Leon
15
I've Never Lived In Tennessee
McAuliffe, Leon
16
Eating Right Out Of Your Hand
McAuliffe, Leon
17
Chattanooga Shoe Shine Boy
McAuliffe, Leon
18
Tulsa, Straight Ahead
McAuliffe, Leon
19
Jelly Bean Rag
McAuliffe, Leon
20
Mr. Steel Guitar
McAuliffe, Leon
21
Hard-Hearted Girl
McAuliffe, Leon
22
Redskin Rag
McAuliffe, Leon
23
Wished You Would
McAuliffe, Leon
24
Somebody Else Is Beatin' My Time
McAuliffe, Leon
25
This Side Of Town
McAuliffe, Leon
26
Twin Fiddle Rag
McAuliffe, Leon
27
Blacksmith Blues
McAuliffe, Leon
28
What, Were And When
McAuliffe, Leon
29
Smooth Sailing
McAuliffe, Leon
30
There's A Right Way, A Wrong Way
McAuliffe, Leon
31
Daylight
McAuliffe, Leon
Leon McAuliffe Tulsa Straight Ahead The end of the 1940s are generally seen as a period...
mehr
"Leon Mcauliffe"
Leon McAuliffe
Tulsa Straight Ahead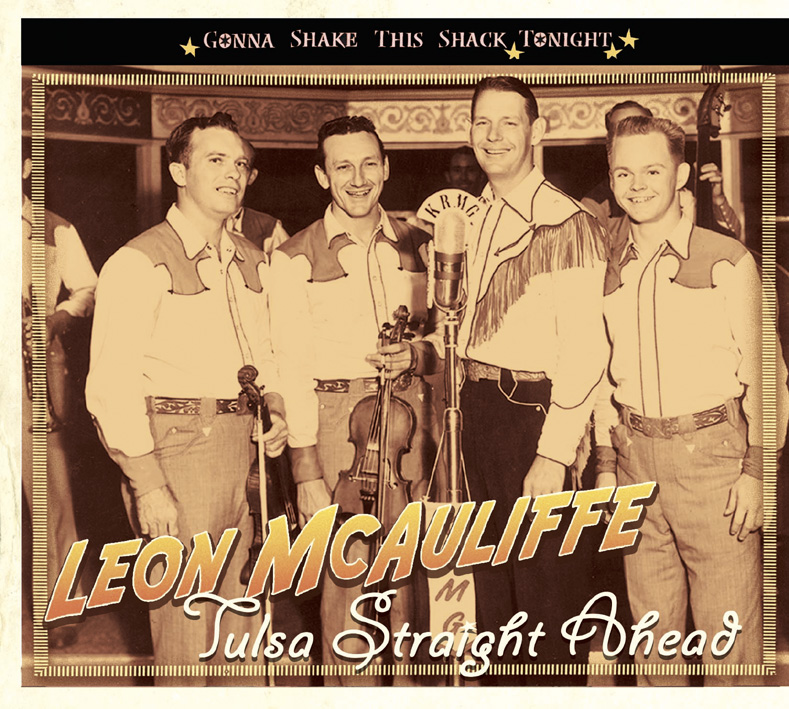 The end of the 1940s are generally seen as a period when western swing, having reached dizzying heights of popularity in the war years and just after, had begun its slow but steady descent into commercial eclipse, too uptown for most country music fans and  arguably lacking the emotional depth of the music, say, of the new trendsetter Hank Williams. And though this is undoubtedly true, one wouldn't necessarily know it from the activities of the major record labels, nor the larger independents, who continued to record numerous swing groups and to sign new ones even as overall sales for the style were waning.
Bob Wills was scoring hits still for MGM. RCA had Spade Cooley, for example, while Columbia was waxing the small but tough outfit of Curley Williams (see BCD 16326 & BCD 16666), while a sizeable portion of the period's country music recordings bore the unmistakable influence of the style, in accompaniment if not necessarily vocally. Hank Thompson was still some months away from building the top-notch western swing band that he would maintain throughout the coming decade, but in 1950 Capitol signed the Wills-modelled Ole Rasmussen to a contract despite the fact that the band was firmly ensconced in Southern California and wouldn't be touring behind  any of its record releases. A year before, perhaps more understandably despite the genre's commercial slide, Columbia had signed Wills' former star sideman Leon McAuliffe, who repaid the label's faith with an immediate smash hit, Panhandle Rag.
McAuliffe had formed his first band in 1946. From 1935 until Wills went into the army at the end of 1942, he'd been a star sideman in Wills' Texas Playboys. McAuliffe recorded for Majestic during 1947, but the ambitious independent label was increasingly struggling in the competitive post-war market and went belly up in 1948. Despite his initial success at Columbia, his subsequent recordings for the label failed, perhaps inevitably, as television and other factors only hastened western swing's fall, to repeat that success.
However, his efforts to follow up the surprise hit Panhandle Rag yielded some of the best, tightest, most swinging and assured western swing ever recorded, and Bear Family has here collected the cream of McAuliffe's six year tenure with the label, including a never-issued alternate take of Panhandle Rag, and several other unissued tracks. Highlights include the unissued first -- and  considerably hotter -- version of the hard-swinging jump blues Hard-Hearted Girl. There are steel guitar classics like Mr. Steel Guitar and Cimarron Rag, an almost sultry take on the early rock 'n' roll classic Sh-Boom, arguably the best among the twenty-odd versions of the 1950 smash Rag Mop, and definitive versions of several  songs closely associated with McAuliffe, Take It Away, Leon and T-U-L-S-A Straight Ahead. Among the all-time western swing greats heard here are fiddlers Cecil Brower, Bobby Bruce and Keith Coleman, guitarists Eldon Shamblin and Bob Kiser, saxists Wayne Johnson and Ray DeGeer, trumpeter Bobby Lee, pianists Moe Billington, Mike Hugo and Pee Wee Calhoun, and drummers Dave Coleman and Tommy Perkins. In addition to McAuliffe's own insouciant, irresistible singing, there are several vocals from his long-time right-hand, the fiddler Jimmy Hall. The sound is anchored throughout by the rock solid bass of the legendarily unshakable Teddy Adams.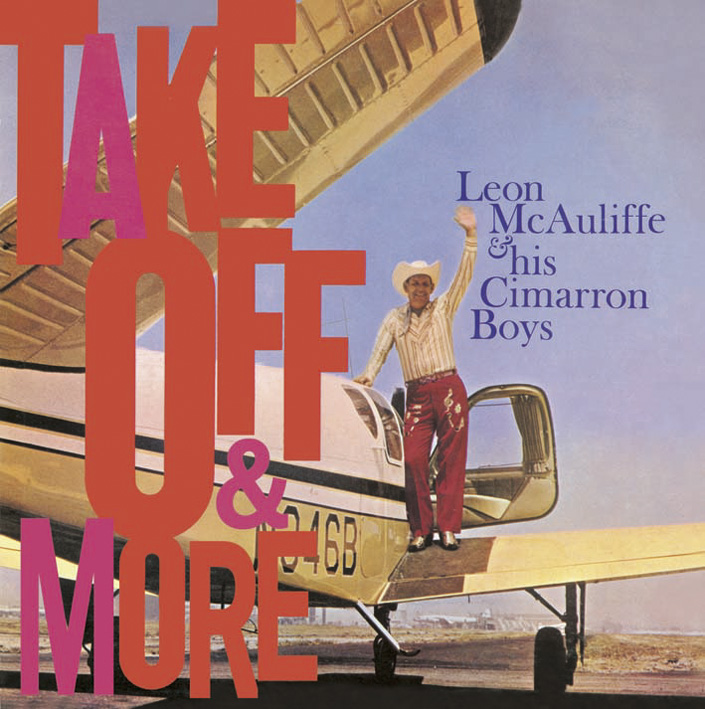 Born William Leon McAullife on January 3, 1917 in Houston, McAuliffe took up guitar around 1931, learning both standard and Hawaiian (he would also later learn bass and tenor banjo) and by 1932 was performing professionally. He formed a Hawaiian trio and managed to get a little local radio exposure, but a crucial event was his hiring by the Swift Jewel Cowboys. The Cowboys -- they took their name, as so many early bands did, from their radio sponsor -- were formed in the wake of the success of two groups from Fort Worth, a couple of hundred miles to the North, the Light Crust Doughboys, which originally featured future western swing pioneers Bob Wills and Milton Brown, and the Musical Brownies, the group that Brown formed when he left the Doughboys in September 1932. Though not generally heralded as one of the key early groups of western swing, the Jewel Cowboys arguably were. In addition to McAuliffe, they included a couple of other legendary performers: Texas Jim Lewis, just a few years away from a national reputation as a vaudeville and network radio bandleader, and Shelly Lee Alley, a songwriter and dance band veteran best known for writing Jimmie Rodgers' classic Travelling Blues, and a prolific early western swing bandleader himself.
After Bob Wills was fired from the Doughboys in September 1933 and took several band members with him, Doughboys leader W. Lee O'Daniel was left scrambling for new band members. A Houston sales rep recommended McAuliffe and within days McAuliffe was on his way to Chicago to record with the Doughboys. The Doughboy job was notoriously low-paying and like many musicians McAuliffe had a troublesome relationship with the ambitious, self-serving O'Daniel -- he returned at least once to the Jewel Cowboys during his Doughboy days -- but it was valuable experience and during his roughly year-and-a-half stretch with O'Daniel, McAuliffe honed both his musical and performing skills. Perhaps his most valuable experience during this time was regular exposure to Milton Brown's seminal western swing group, and in particular to Brown's legendary pioneering steel guitarist Bob Dunn. Like McAuliffe, Dunn was no hillbilly. His musical orientation was in pop and jazz and his playing was innovative and exciting. He had amplified his guitar shortly after joining Brown at Christmas 1934 and the sound and style blew McAuliffe away.
In March 1935, Bob Wills came calling. His steel guitarist Kermit Whalin had left the band and Wills wanted another. Several band members had worked with McAuliffe in Fort Worth (Sleepy Johnson, Herman Arnspiger) and Wills easily plucked him away from O'Daniel. Tall, personable and good-looking, with a grin that stretched from ear to ear (that grin and those big ears would offer prove irresistible for caricature and became something of a trademark), McAuliffe quickly became one of the band's chief assets. Having played Bob Dunn's amplified steel while sitting in at a Musical Brownies dance at Crystal Springs in Fort Worth, and fully aware of Dunn's growing impact as well as the necessity for amplification for his instrument to be properly heard at dances in Wills' ever-expanding Texas Playboys, McAuliffe also convinced Wills to buy him an electric steel.
Though inspired by Dunn, McAuliffe chose not to try to replicate Dunn's style, something most Southwestern steel guitarists were attempting and would continue to do for the next few years. McAuliffe's emerging style was in some ways as sophisticated and inventive as Dunn's, but it was also more straightforward and more accessible. McAuliffe had a particularly acute feel for the blues, not unlike his boss Wills; Dunn had a feel for it, too, but McAuliffe's was earthier and more to the point. In his early months with the Wills, he doubled on standard guitar and his work on that instrument was equally assured and inventive, even innovative, so much so that had he chosen to concentrate on standard he might today be recognized as a key pioneer of the electric guitar. At Wills' first recording sessions in September 1935, McAuliffe's playing on both steel and standard was a standout, even with a few missed notes and some occasionally problematic intonation. He also sang with an irresistible insouciance and swing. He was still only 18.
In 1936 in Chicago, McAuliffe cut what would become his signature tune, his calling card, Steel Guitar Rag. He claimed to his death to have written the song, while admitting that he had lifted a section from the Hawaiian favorite On The Beach At Waikiki, but there is no question that he did not. The song's recorded origins go back to Smiley Weaver's 1923 Guitar Rag, cut when McAuliffe was six, and it was recorded several times after, with, as Rich Kienzle points out in his meticulous detailing of the song and McAuliffe's claim to it, the version that McAuliffe seems to have learned the tune via was a 1930 recording by  Roy Harvey and Jess Johnson, which, unlike Weaver's original, incorporated the bridge from On The Beach At Waikiki.  While there is no question that McAuliffe didn't write Steel Guitar Rag, there is also no question that he made it his own and that his interpretation brought the old guitar piece from obscurity to its place as an all-time American classic. It was perhaps this fact, rather than any cynical wish to protect a valuable copyright, that motivated McAuliffe's claim to the song in the face of such irrefutable evidence to the contrary. 
Leon Mcauliffe Tulsa Straight Ahead - Gonna Shake This Shack Tonight
Read more at: https://www.bear-family.com/mcauliffe-leon-tulsa-straight-ahead-gonna-shake-this-shack-tonight.html
Copyright © Bear Family Records
Bewertungen lesen, schreiben und diskutieren...
mehr
Kundenbewertungen für "Tulsa Straight Ahead - Gonna Shake This Shack Tonight"
Von:
Clive Reynolds
Am:
12.10.2019
A great compilation from a Western Swing Legend
Well worth the money !
Von:
Clive Reynolds
Am:
12.10.2019
A great compilation from a Western Swing Legend
Well worth the money !
Bewertung schreiben
Bewertungen werden nach Überprüfung freigeschaltet.
Weitere Artikel von Leon Mcauliffe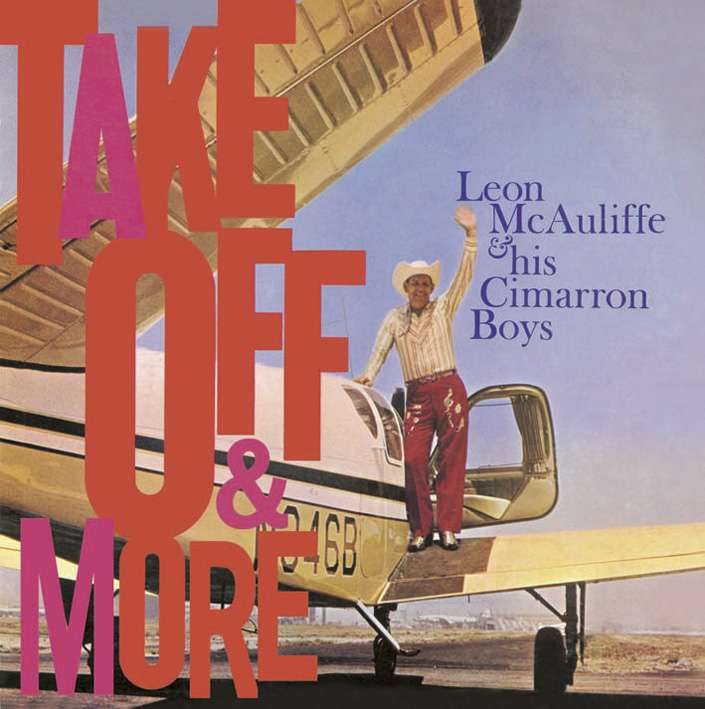 Leon Mcauliffe: Take Off, And More
Art-Nr.: BCD16854


Sofort versandfertig, Lieferzeit** 1-3 Werktage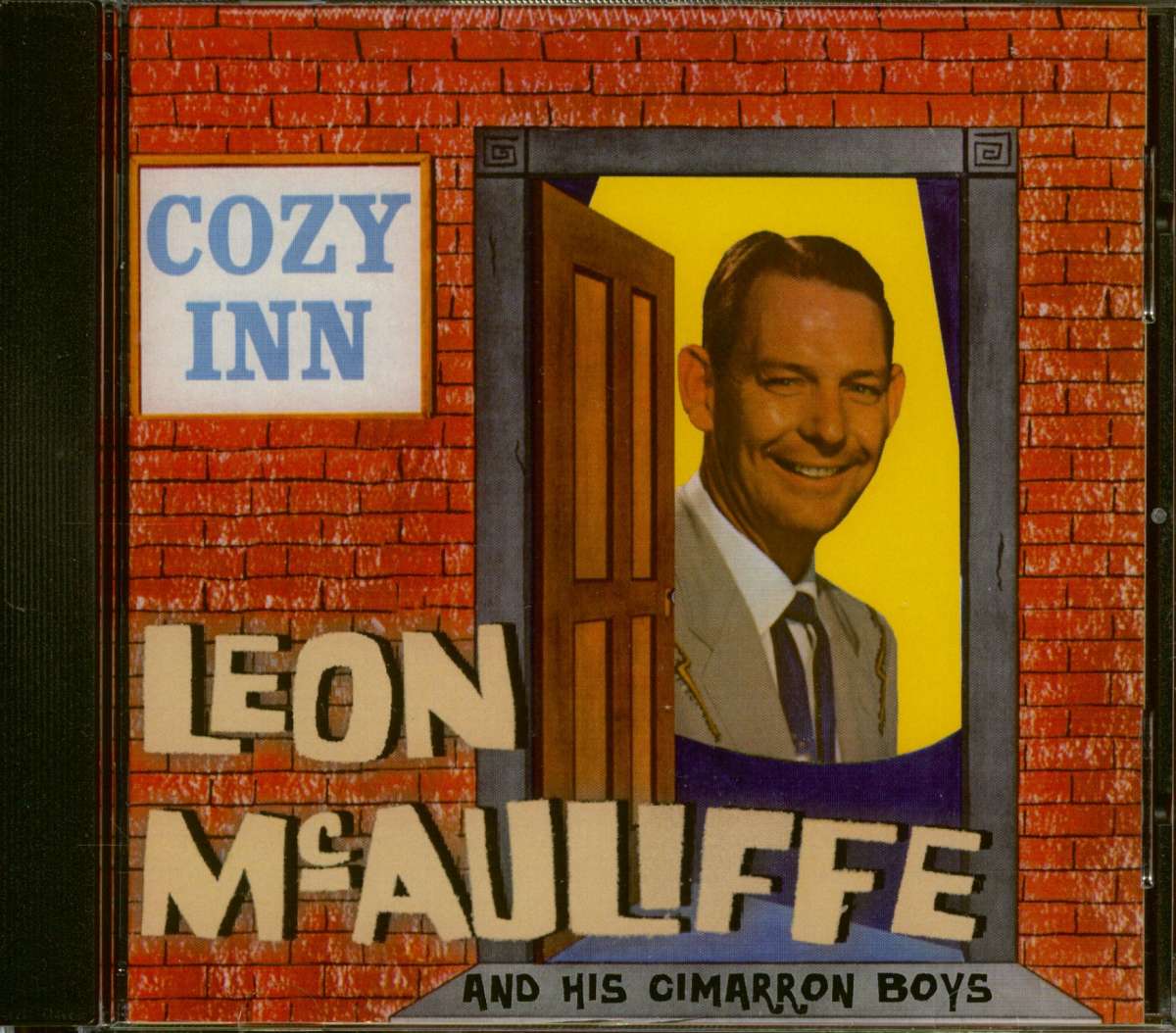 Leon Mcauliffe: Cozy Inn (CD)
Art-Nr.: CDBCK27153


Artikel muss bestellt werden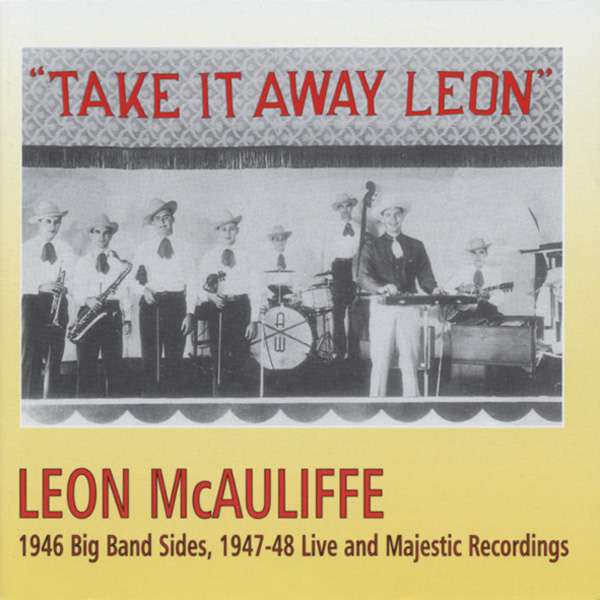 Leon Mcauliffe: 1946 Big Band Sides - 1947 - 48 Live And Majest
Art-Nr.: CDHQ185


Artikel muss bestellt werden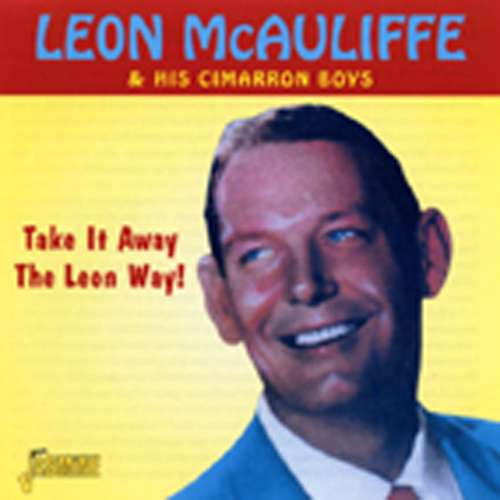 Leon Mcauliffe: Take It Away The Leon Way (& Cimarron Boys)
Art-Nr.: CDJAS3514


Artikel muss bestellt werden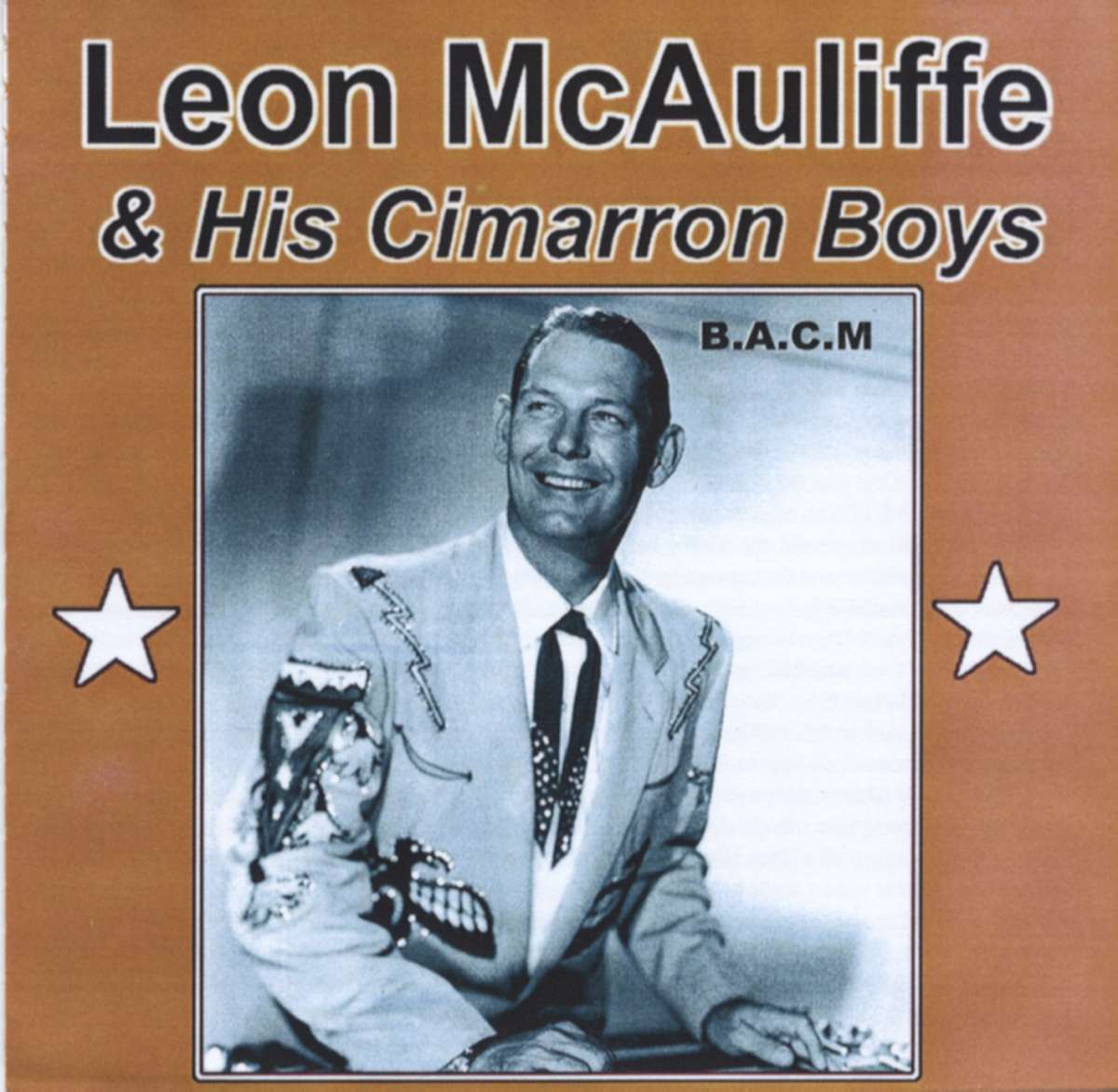 Leon Mcauliffe: Leon McAuliffe & His Cimarron Boys (CD)
Art-Nr.: CDD438


Artikel muss bestellt werden