Der Artikel wurde erfolgreich hinzugefügt.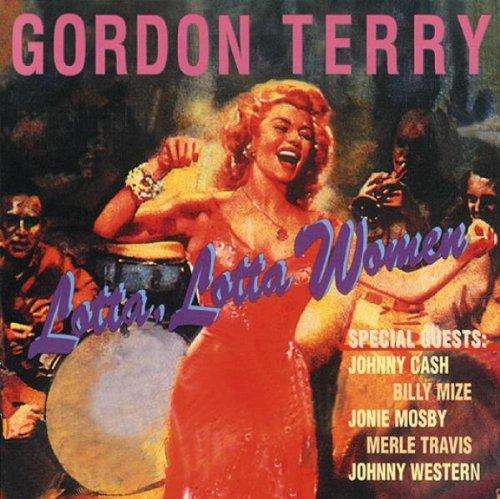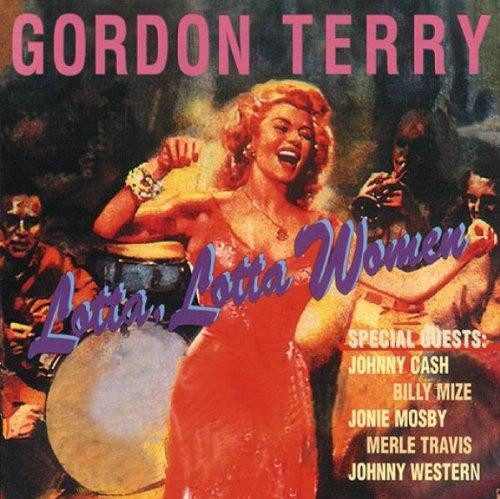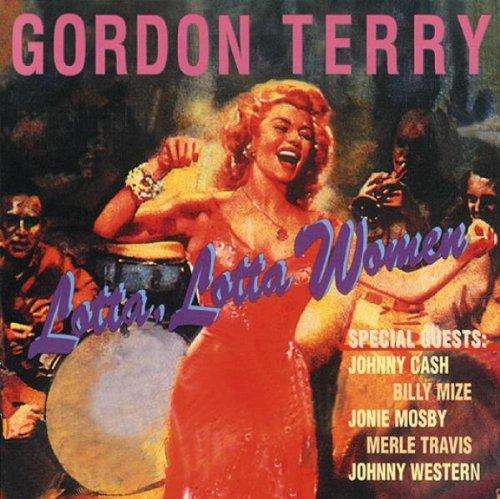 Dieser Artikel ist gestrichen und kann nicht mehr bestellt werden!
Benachrichtigen Sie mich, sobald der Artikel lieferbar ist.
Artikel-Nr.:

BCD15881

Gewicht in Kg.:

0.115
Gordon hatte das Aussehen und fraglose auch Talent als Sänger und Meister-Fiddler. Er fand nur...
mehr
Gordon Terry: Lotta, Lotta Women
Gordon hatte das Aussehen und fraglose auch Talent als Sänger und Meister-Fiddler. Er fand nur nie den richtigen Song zur rechten Zeit. Hier sind seine Columbia Aufnahmen von 1955 und seine RCA Titel von 1958-1961. Dies ist bester Nashville Rock'n Roll und Hillbilly. Unter den 30 Aufnahmen sind It Ain't Right, Revenooer Man, Trouble On The Turnpike, Long Black Limousine und eine unglaubliche, unveröffentlichte Version von Battle Of New Orleans (mit Gast-Star
Johnny Cash
), umgeschrieben als eine bittere Satire auf das Leben des
Hank Williams
. 'Hank ging nach Nashville, traf dort Jim Denny/ Ein kleiner fetter Bastard mit künstlichem Haar/Jim sagte Hank, er wolle die Hälfte von dem, was er verdiene/Oder er werde seiner Frau Audrey von den Frauen erzählen, die er flach legte. Sowie weitere Strophen, die wir hier nicht abdrucken können.Gordon had the looks and unquestioned talent as a singer and championship fiddler. He just never found the right song at the right time. Here are his Columbia sides from 1955, and his RCA recordings from 1958-1961. This is prime Nashville 'n' roll and hillbilly. 30 tracks include It Ain't Right, Revenooer Man, Trouble On The Turnpike, Long Black Limousine, and an incredible unreleased pill-popped version of Battle Of New Orleans (with guest artist Johnny Cash) rewritten as a bitter satire on Hank Williams' life. 'Hank went to Nashville, met Jim Denny there/A short fat bastard with artificial hair/Jim told Hank he wanted half of what he made/Or he'd tell Miss Audrey 'bout the women that he laid.' Plus other verses we couldn't print!
Artikeleigenschaften von

Gordon Terry: Lotta, Lotta Women
Albumtitel:

Lotta, Lotta Women

Genre

Rock'n'Roll

Preiscode

AH

Artikelart

CD

EAN:

4000127158819

Gewicht in Kg:

0.115
Gordon Terry Wild Desire Gordon Terry So inexorably associated with playing dynamic...
mehr
"Gordon Terry"
Gordon Terry
Wild Desire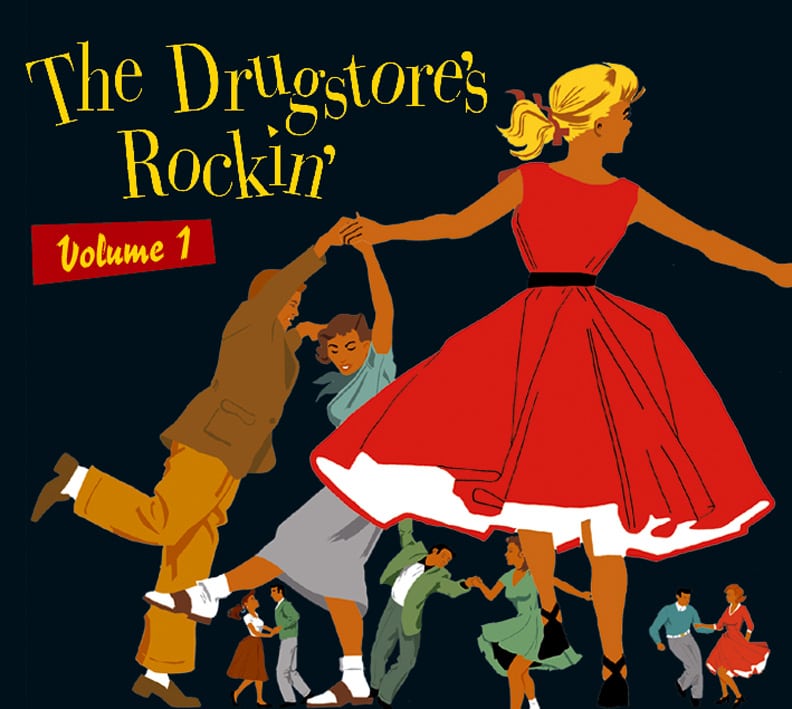 Gordon Terry
So inexorably associated with playing dynamic country fiddle was Gordon Terry that his brief foray into rock and roll largely flew under the radar. Terry, also very adept on acoustic guitar, was born October 7, 1931 in Decatur, Alabama. He was a nine-year-old fiddle and mandolin prodigy when his father took his family band, Floyd Terry and His Young 'Uns, up to Nashville to perform on the 'Grand Ole Opry.' Even in 1941, an invitation was imperative to appear on the Opry, and Floyd didn't have one. That didn't stop him—and against all odds, his ploy worked.

When he was 14, Gordon won the Alabama Fiddling Championship in Birmingham., and in 1950 he successfully auditioned for a spot in Bill Monroe's Blue Grass Boys (his sessions behind Monroe included the one in '54 where the bluegrass pioneer updated his immortal Blue Moon Of Kentucky as a 4/4 answer to Elvis' Sun rockabilly version). The Korean War interrupted his career (Terry played with Faron Young in Special Services during his hitch). Soon after he returned to musical action, Gordon commenced his own recording career in 1956 with You'll Regret for Columbia, encoring with Maybe. Archie Bleyer's Cadence Records was having mammoth success with The Everly Brothers in 1957 and picked Terry up for a version of Autry Inman's rousing Service With A Smile.

Gordon next displayed his fiddle mastery on a romping Orange Blossom Special for Cadence, but the pop market beckoned. Bleyer and songwriter Boudleaux Bryant had a mutually rewarding relationship going thanks to Bryant's million-selling work with the Everlys (Gordon reportedly took a pass on Bye Bye Love). Bryant penned Terry's Wild Honey, a pop-friendly up-tempo charmer (its flip, Run Little Joey [Joey's Lament], was also a rocker). Don Gibson's jumping If You Don't Know It worked nicely as Gordon's Cadence farewell at the top of 1958.

RCA was Gordon's next stop. Chet Atkins picked him up and on November 7, 1958 at Victor's studios produced Terry's It Ain't Right, a hauler with a three-guitar attack (Terry, Rusty Kershaw, and Ray Edenton) and The Jordanaires vocally answering Gordon line for line. Buddy Killen, who slapped the finger-busting upright bass on George Jones' White Lightning and became a highly successful
Nashville music publisher and producer, wrote It Ain't Right. Atkins handed Terry off to producer Neely Plumb for the self-penned rocking followup A Lotta Lotta Women in '59 and a version of Roger Miller's insane Trouble On The Turnpike the next year.

The handsome, dashing Terry (he dabbled in acting, appearing in several Westerns) didn't lack for television exposure, appearing on 'Stars of The Grand Ole Opry' (Gordon donned rockabilly-style togs for his full-color segments that set him well apart from the Nudie suit look of Webb Pierce and Ray Price), 'Ranch Party,' and 'Town Hall Party.' Terry stuck with RCA into 1962, then moved on to Liberty, Epic, Chart, and Capitol, where he scored his only C&W hit in 1970 with a novelty, The Ballad Of J.C. (set to the melody of The Battle Of New Orleans, it was a humorous self-penned tribute to his friend Johnny Cash, produced by Glen Campbell). Along the way, Terry recorded with Cash, Young, Flatt and Scruggs, Wynn Stewart, Merle Haggard, and plenty more. Ill health forced Terry's semi-retirement in 1983. He died at age 74 on April 9, 2006 in Spring Hill, Tennessee.
Various - The Drugstore's Rockin' Vol.1,
The Drugstore's Rockin' (CD)

Read more at: http://www.bear-family.de/various-the-drugstore-s-rockin-vol.1-the-drugstore-s-rockin-cd.html
Copyright © Bear Family Records
Bewertungen lesen, schreiben und diskutieren...
mehr
Kundenbewertungen für "Lotta, Lotta Women"
Bewertung schreiben
Bewertungen werden nach Überprüfung freigeschaltet.