Der Artikel wurde erfolgreich hinzugefügt.
Various
2131 South Michigan Avenue: 60's Garage 2-CD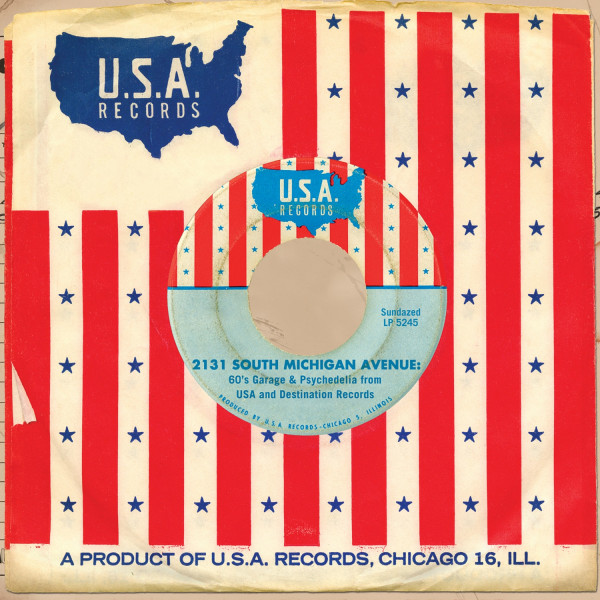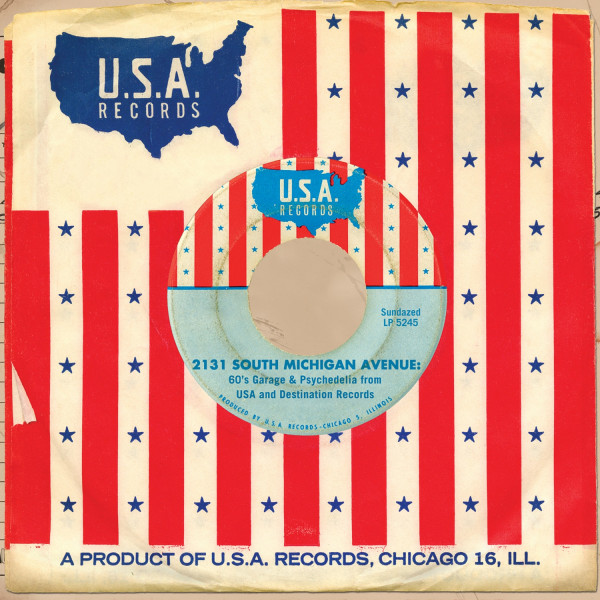 Benachrichtigen Sie mich, sobald der Artikel lieferbar ist.
inkl. MwSt. / zzgl. Versandkosten - Abhängig vom Lieferland kann die MwSt. an der Kasse variieren.
Artikel derzeit nicht verfügbar, Lieferfristen von bis zu 2-3 Wochen sind zu erwarten. (soweit verfügbar beim Lieferanten - kann schneller gehen, manchmal aber leider auch nicht)
Artikel-Nr.:

CDSC11201

Gewicht in Kg.:

0.14
( 2013/Jasmin ) 33tracks -1961 - Lloyd Price , bekannt R & B singer von New...
mehr
Various: 2131 South Michigan Avenue: 60's Garage 2-CD
(

2013/Jasmin

)

='hps'>33tracks
-1961
-
Lloyd Price
,
bekannt
R
& B singer
von New
Orleans
was
bekannt für
Lieder wie '
It's Only
a
Paper Moon
,'
Frim
Fram
Sauce'
& '
Summertime'
das waren
perfekt zugeschnitten auf
his
bluesy
voice.
Diese CD enthält
zwei seiner
große Alben
,
'
Lloyd Price
Sings The
Million Sellers
, '
Cookin '
'
,
sowie bonus
Songs von
die
1959
freigegebene LP
'
Mr. Persönlichkeit
'
!
=''>!Die Arbeit der Linken Banke ist seit langem ein schwer fassbarer heiliger Gral für die
Vintage
-Pop-Fanatiker. Die legendäre 'Barockrock'-Kombo zählt zu den Werken mit der größten amerikanischen Musik der 1960er Jahre, und bleibt geliebt von anspruchsvolle Pop-Kenner auf der ganzen Welt. Seit Jahrzehnten vergriffen und trotz seiner langjährigen Nichtverfügbarkeit, hat die Musik der
Left Banke
im Laufe der Jahre ein immer höheres Ansehen erlangt hat und weiterhin eine mächtige Mystik in der Legion der Gruppe von Bewunderer.The Left Banke's 1967er Debütalbum 'Walk Away Renee/Pretty'. Ballerina gilt als eines der größten Debütalben der Welt. 60er Jahre, dank Frontmann
Steve Martin
's stimmgewaltigem Leadgesang, dem Harmonien der Bandmitglieder Tom Finn und George Cameron, der ambitioniertes Songwriting von Keyboarder Michael Brown, und exquisit, klassisch beeinflusste Arrangements, die anders waren als alle anderen in der 'Walk Away Renee', veröffentlichte das Album 'Walk Away Renee'. die erste Single der Band, ist nach wie vor eine der größten erkennbare (und meist abgedeckte) Standards. Zusätzlich zu 'Walk Away Renee' und seinem Nachfolgehit 'Pretty Ballerina', das Album enthält auch solche denkwürdigen Nummern wie 'She May Call You Up Tonight', 'Barterers and Ihre Frauen' und 'Schatten, die über meinem Kopf brechen.'Die lang erwartete Neuauflage dieses Klassikers auf CD und Vinyl-LP hat die wurde von den Original-Stereo-Masterbändern bezogen und beinhaltet die Original-Titelliste des Albums. CD mit unsichtbaren Fotos und neuem Liner Notizen mit aufschlussreichen Interviews mit Bandmitgliedern.CD auf SUNDAZED RECORDS von LEFT BANKE - Walk Away Renee - Pretty Ballerina(2011/FV) 89 Tracks - Digisleeve mit 20-seitigem Booklet.
-
The Wizard of the West Coast: Wailin'
Maxwell Davis
. Seine Arbeit als Saxophonist, Bandleader, Arrangeur und Produzent hat ihm den Titel Father of West Coast R&B eingebracht.CD1 ist den besten Seiten gewidmet, die von Davis zwischen 1945 und 1956 veröffentlicht wurden, während auf den CDs 2 & 3 dieses Set sich auf Aufnahmen (aus den 40er und 50er Jahren) konzentrierte, auf denen Davis als Begleiter auftritt, sei es als Bandmitglied, Sessionspieler oder Bandleader. aber immer mit einem spannenden Tenorsaxophon-Solo oder zwei!
Die Labels, mit denen Davis in Verbindung gebracht wurde, stellen einen atemberaubenden Rollenaufruf der Hauptakteure in Post War R&B dar: legendäre Indies wie Aladdin/Philo, Modern/RPM, Imperial/Colony, King/Federal, Exclusive/Excelsior, Specialty, Down Beat/Swing Time und Black & White, sowie Major Labels wie Capitol, Decca/Brunswick, Mercury und RCA Victor und kleinere Betriebe wie Supreme, Pacific, Miltone und Chesterfield.
-
Likewise lesen sich die Künstler, mit denen Davis arbeitete, wie ein Who's Who of Post War Blues und R&B:
Helen Humes
,
Amos Milburn
,
Charles Brown
,
Floyd Dixon
,
Johnny Otis
, Joe und
Jimmy Liggins
,
Gene Phillips
,
Lloyd Glenn
,
Clarence 'Gatemouth' Brown
, Big
Joe Turner
,
Little Willie Littlefield
,
Pete Johnson
,
Lowell Fulson
,
T-Bone Walker
,
Louis Jordan
, Percy Mayfield,
Johnny 'Guitar' Watson
,
Etta James
und B B B King. Davis passte auch gut in die Jazzszene (
Charlie
Mingus, Marshal Royal,
Jay McShann
, Lee und
Lester Young
, Ray Anthony und
June Christy
) und die Rock'n' Roller (Oscar McLollie,
Dolly Cooper
,
Donna Hightower
und Rusty McD
Artikeleigenschaften von

Various: 2131 South Michigan Avenue: 60's Garage 2-CD
Various - 2131 South Michigan Avenue: 60's Garage 2-CD

CD 1
01
One Girl Man
LOST AGENCY
02
I'll Make You Pay
SHADY DAZE
03
Got To Have Your Lovin'
HAMOD, Oscar & The Majestics
04
Take Me Back And Hold Me
FOGGY NOTIONS
05
Echoes
LORD & THE FLIES
06
Midnight Hour
MESSENGERS
07
If You Ever Go
ROSS, Ronnie and The Good Guys
08
Soul Finger
HAMOD, Oscar & The Majestics
09
I'll Never Let You Go
JOKERS
10
Do You Still Love Me
SHEFFIELDS
11
I'm The One For You
GREAT SOCIETY
12
Ben Franklin's Almanac
CRYAN' SHAMES
13
Need A Little Lovin' (Cold End)
FOGGY NOTIONS
14
I Can't Explain
HAMOD, Oscar & The Majestics
15
Don't Want To Cry (Unedited Guitar Solo)
BUCKINGHAMS
16
Come With Me
BOYZ
17
You're Gonna Lose That Girl (Demo)
CRYAN' SHAMES
18
I Cannot Stop You
CHERRY SLUSH
19
Time To Dream
LOST AGENCY
20
Rowe Jukebox Promo
BUCKINGHAMS
21
Stop Cheating On Me
COUNTS
22
Til The End Of The Day
TRAFALGAR SQUARE
23
Hard Times All Over
BOYZ
24
You Made A Fool Of Me
LORD AND THE FLIES
25
I Don't Want You
RICOCHETTES
26
Hard Hard Year
MESSENGERS
27
No Chance Baby
HAMOD, Oscar & The Majetics
28
What'cha Gonna' Do
JOKERS
29
I Don't Need Your Help
GARY AND THE KNIGHT LITES
30
Are You The Kind
FLOCK
31
Help Me Boy
DAUGHTERS OF EVE
32
I'm A Man
BUCKINGHAMS
33
My Girl Is Waiting
HAMOD, Oscar & The Majestics
34
Lifs (Don't Mean Nothin')
MICHAEL & THE MESSENGERS
35
The Trip
PARK AVENUE PLAYGROUND
36
I Know
PARK AVENUE PLAYGROUND
37
Gotta Take It Easy
CHERRY SLUSH
38
What Would You Do If The Sun Died
FLOCK
39
Time To Dream
LOST AGENCY
40
Radio Spot
DAUGHTERS OF EVE
Various Artists Verschiedene Künstler/Interpreten auf einem Tonträger. Entweder als...
mehr
"Various"
Various Artists
Verschiedene Künstler/Interpreten auf einem Tonträger.
Entweder als Themen Zusammenstellung oder als Greates Hits, Best of.., Singles Collections usw.
Various Artist on Bear Family
Bewertungen lesen, schreiben und diskutieren...
mehr
Kundenbewertungen für "2131 South Michigan Avenue: 60's Garage 2-CD"
Bewertung schreiben
Bewertungen werden nach Überprüfung freigeschaltet.
Weitere Artikel von Various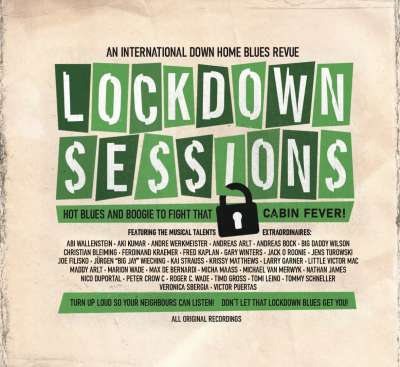 Various: Lockdown Sessions - A Downhome Blues Revue (2-CD)
Art-Nr.: CDCCD11112


Sofort versandfertig, Lieferzeit** 1-3 Werktage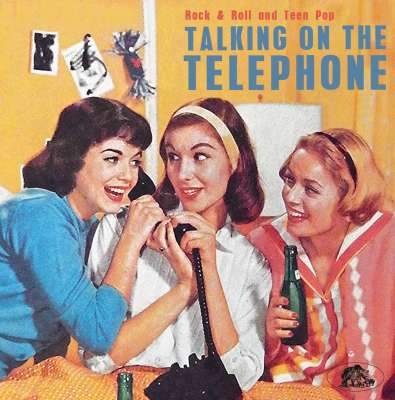 Various: Talking On The Telephone - Rock'n'Roll And Teen...
Art-Nr.: BCD17599


Artikel muss bestellt werden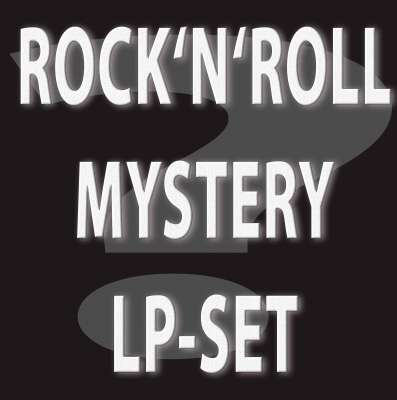 Various: Rock And Roll Mystery LP-Set (3-LP)
Art-Nr.: LPMYSTERY3


Artikel muss bestellt werden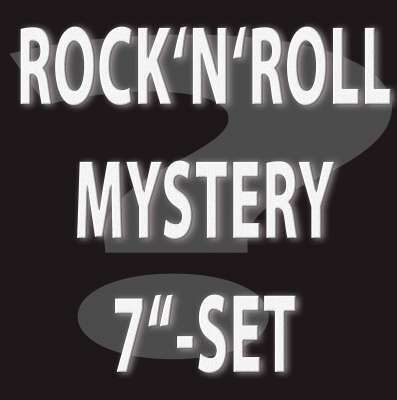 Various: Rock And Roll Mystery 45-Singles-Set (5x 7inch,...
Art-Nr.: 45MYSTERY5


Sofort versandfertig, Lieferzeit** 1-3 Werktage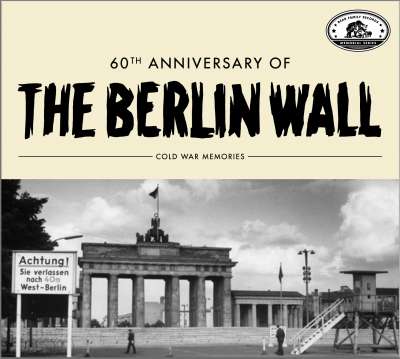 Various: Cold War Memories - 60th Anniversary Of The...
Art-Nr.: BCD17610


Sofort versandfertig, Lieferzeit** 1-3 Werktage