Der Artikel wurde erfolgreich hinzugefügt.
Various
The Flash Records Story (2-CD)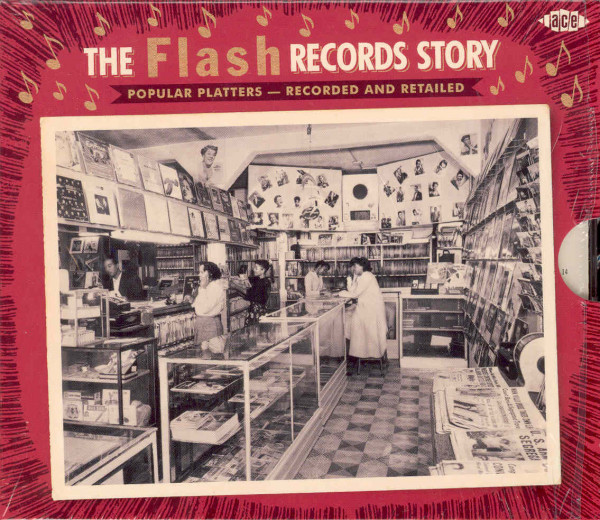 Benachrichtigen Sie mich, sobald der Artikel lieferbar ist.
19,95 € *
24,95 € *
(20,04% gespart)
inkl. MwSt. / zzgl. Versandkosten - Abhängig vom Lieferland kann die MwSt. an der Kasse variieren.
Artikel derzeit nicht verfügbar, Lieferfristen von bis zu 2-3 Wochen sind zu erwarten. (soweit verfügbar beim Lieferanten - kann schneller gehen, manchmal aber leider auch nicht)
Artikel-Nr.:

CDTOP21309

Gewicht in Kg.:

0.2
(Ace Records) 60 Tracks 1955-59 mit 40 Seiten Booklet. Deluxe-Schuber-Verpackung. Charlie...
mehr
Various: The Flash Records Story (2-CD)
(Ace Records) 60 Tracks 1955-59 mit 40 Seiten Booklet. Deluxe-Schuber-Verpackung.
Charlie
Reynolds war nur einer von vielen schwarzen Unternehmern in den 1950er Jahren in Los Angeles, die seine eigene unabhängige Plattenfirma gründeten, in der Hoffnung, von Amerikas Nachkriegs-Rhythmus und Blues-Juggernaut zu profitieren. Als Besitzer des beliebten Flash-Plattenladens in der East Vernon Avenue 623 hat er aus erster Hand gesehen, was Kunden, vor allem Teenager, kaufen. Aus seinem Hinterzimmer heraus veröffentlichte er zwischen 1955 und 1959 31 Blues-, R&B-, Doo-Wop- und Proto-Soul-Platten. Einer von ihnen verbrachte sogar ein paar Wochen in den nationalen Top 40 Charts. Aber wie Reynolds bald herausfand, war das Indie-Rekordgeschäft ein Stricherspiel. Die steigenden Kosten für Payola und die Weigerung seiner Distributoren, Lizenzgebühren für die letzte Single zu zahlen, bis die nächste zu verkaufen, haben seine Gewinne aufgezehrt. Schließlich ließ er Flash Records ruhig in die Geschichte eingehen. Dennoch, wie dieses neue 2-CD, 60-Song-Paket beweist, hatte Reynolds einen tollen Run und produzierte mehr als seinen Anteil an spannendem und wertvollem Material.
"The Flash Records Story" enthält fast alle Flash-Veröffentlichungen - die meisten davon zum ersten Mal auf CD - sowie einige Tracks, die in der Dose geblieben sind. Gutbucket-Liebhaber werden das Blues-Trio von Sidney Maiden, Haskell Sadler und Bee Brown lieben, ganz zu schweigen von Sänger und Gitarrist Frank Patt mit der Band des Pianisten
Gus Jenkins
und den frechen Bluesdrosseln Sheryl Crowley und Mamie Jenkins. Es gibt auch die bluesigen Balladenspieler James Curry, Paul Clifton und Buddy Cypress, den Boogie-Woogie-Pianisten Judge Davis, den angehenden schwarzen Kaminschläger Nip Roman und die hupenden Tenorsaxophonisten Maurice Simon und Lorenzo Holden.
LA's beliebteste Form von R&B in den 1950er Jahren war Doo Wop, und Flash's Liste der Gesangsgruppen ist unübertroffen. Die meisten Sammler kennen die
Jayhawks
, die das Original'Stranded In The Jungle' geschrieben und aufgenommen haben, also haben wir natürlich alle ihre Flash-Singles aufgenommen und ihre erstaunliche, wenn auch turbulente Geschichte dokumentiert. Flash's andere Vocal Group Singles waren einmalig, aber nicht weniger beeindruckend: das geheimnisvolle Emanon 4, mit seinen eindringlichen, gospelartigen Harmonien; die Hornets, ein Quartett von Soldaten an Bord des USS Hornet Flugzeugträgers, die während einer Woche Urlaub nach Los Angeles fuhren und nur zwei Songs in einem Watts Garagenstudio aufnahmen - aber was für großartige Songs sie sind; die Dichter der berühmten
Jefferson
High School in L.A., deren "Vokale der Liebe" einige Jahre später während des frühen 60 Doo Wop
Revivals
ein beliebtes Album wurden; die Pfeile aus New Orleans, neu an die Westküste migriert; und eine ultra-glatte Supergruppe von Doo Wop Veteranen, die sich die Kubaner nannten, die sich zwei Jahre später zu
Little Caesar
und den Römern von "Those Oldies But
Goodies
(Remind Me Of You)" entwickelten. Die Kubaner waren so fantastisch, dass wir ihre gesamte Session mit fünf Songs und einem alternativen Take aufgenommen haben. Abgerundet wird das Set durch ein riesiges Booklet voller Fotos und neu entdeckter Informationen.
Die meisten Singles von Flash sind schlecht verkauft und heute selten: um sie alle von Sammlern zu kaufen, müssten Sie Ihr Haus und mindestens ein Kind verkaufen. Mit diesem Paket, direkt von den Originalbändern gemastert, können Sie das Haus behalten, das Kind behalten, Flash zurück in die 50er Jahre, und das Vermächtnis des verstorbenen, großen Charlie Reynolds genießen.
Von Jim Dawson
Artikeleigenschaften von

Various: The Flash Records Story (2-CD)
Various - The Flash Records Story (2-CD)

CD 1
01
Good Woman Blues
BROWN, B. & HIS McVOUTS
02
Gone For Good
SADLER, Haskell
03
Hurry, Hurry, Baby
MAIDEN, Sidney
04
Mambo Dor Dancers
BROWN, B. & HIS McVOUTS
05
Everything Is Wrong
MAIDEN, Sidney
06
Do Right Mind
SADLER, Haskell
07
Counting My Teardrops
JAYHAWKS
08
Blues For Monday
EMANON 4""
09
Oh! That Girl
EMANON 4""
10
The Devil's Cousin
JAYHAWKS
11
Just A Night Girl
CROWLEY, Sheryl
12
Still Longing For You
CURRY, James
13
I'll Be Seeing You
CROWLEY, Sheryl & CURRY, James
14
Walking Down Swing Street
HOLDEN, Lorenzo
15
Please Baby
CURRY, James
16
Don't Mind Dyin'
JAYHAWKS
17
Stranded In The Jungle
JAYHAWKS
18
My Promise
CURRY, James
19
My Devotion
CROWLEY, Sheryl
20
My Only Darling
JAYHAWKS
21
Love Train
JAYHAWKS
22
It Ain't To Play With!
CROWLEY, Sheryl
23
Flashy
SIMONS, Maurice
24
Blue Light
SIMONS, Maurice
25
You Told Me
JENKINS, Gus
26
Gonna Hold On
PATT, Frank
27
Don't Forsake Me
CYPRESS, Buddy
28
I'm In Love With You
CYPRESS, Buddy
29
You Going To Pay For It Baby
PATT, Frank
30
Ooh-La Cha-Cha
FABULOUS PRESTON COMBO
Various - The Flash Records Story (2-CD)

CD 2
01
Mr. Boogie
DAVIS, Judge
02
Can't Sleep A Night
DAVIS, Judge
03
Sawmill Section
DAVIS, Judge
04
Hambone
JENKINS, Mamie
05
Jump With Me Baby
JENKINS, Mamie
06
Darling I Need You
ROMAN, Nip
07
With These Words
ROMAN, Nip
08
Crying Over You
HORNETS
09
Tango Moon
HORNETS
10
Dead
POETS
11
Vowels Of Love
POETS
12
Explain Yourself
DAVIS, Judge
13
Ain't Cried Enough
CLIFTON, Paul
14
I'm Hurted
PERRY, Mamie
15
My Baby Waited Too Long
PERRY, Mamie
16
I'm Your Slave
PATT, Frank
17
You've Been Gone So Long
CUBANS
18
Indian Bop Hop
ARROWS
19
Annie Mae
ARROWS
20
Don't Go Baby
CUBANS
21
Just A Minute Baby
PATT, Frank
22
Drift On
JENKINS, Gus
23
Don't Have To Cry No more
PATT, Frank
24
You've Been Gones So Long
CUBANS
25
Oh Miss Dolly
CUBANS
26
Can't You See
CUBANS
27
Tell Me (Will You Ever Be Mine)
CUBANS
28
Are You Alright?
CLIFTON, Paul
29
I'm Your Slave
PATT, Frank
30
Slow Down
JENKINS, Gus
Various Artists Verschiedene Künstler/Interpreten auf einem Tonträger. Entweder als...
mehr
"Various"
Various Artists
Verschiedene Künstler/Interpreten auf einem Tonträger.
Entweder als Themen Zusammenstellung oder als Greates Hits, Best of.., Singles Collections usw.
Various Artist on Bear Family
Bewertungen lesen, schreiben und diskutieren...
mehr
Kundenbewertungen für "The Flash Records Story (2-CD)"
Bewertung schreiben
Bewertungen werden nach Überprüfung freigeschaltet.
Weitere Artikel von Various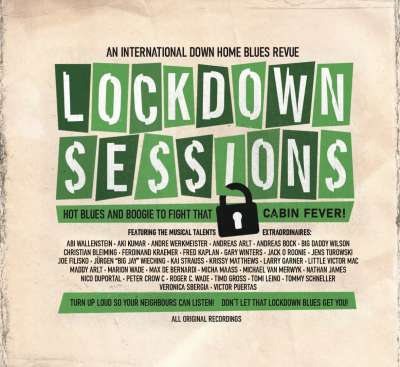 Various: Lockdown Sessions - A Downhome Blues Revue (2-CD)
Art-Nr.: CDCCD11112


Artikel muss bestellt werden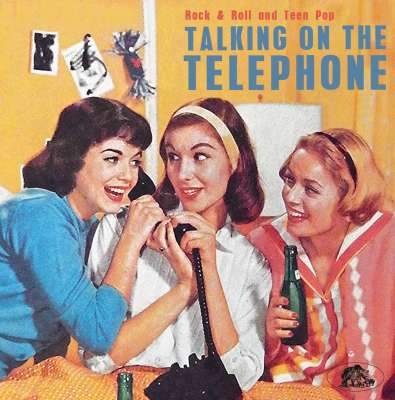 Various: Talking On The Telephone - Rock'n'Roll And Teen...
Art-Nr.: BCD17599


Artikel muss bestellt werden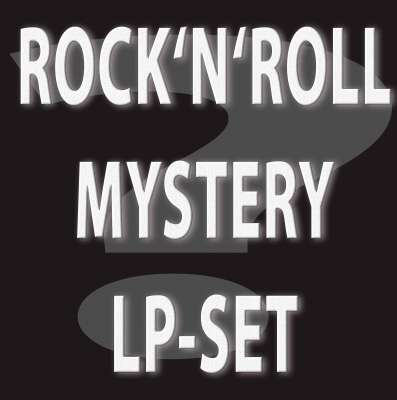 Various: Rock And Roll Mystery LP-Set (3-LP)
Art-Nr.: LPMYSTERY3


Artikel muss bestellt werden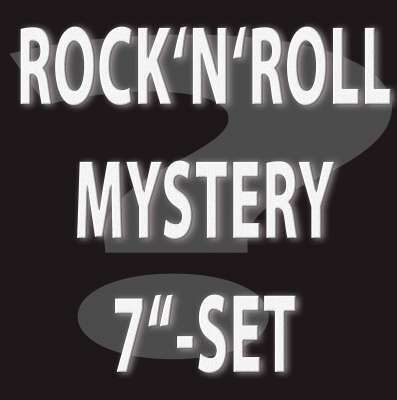 Various: Rock And Roll Mystery 45-Singles-Set (5x 7inch,...
Art-Nr.: 45MYSTERY5


Sofort versandfertig, Lieferzeit** 1-3 Werktage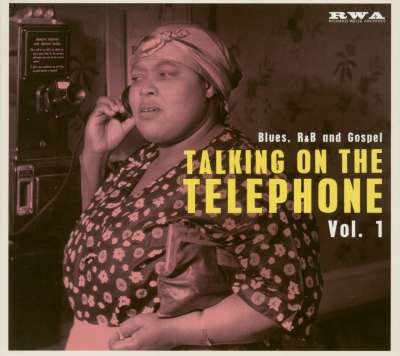 Various: Talking On The Telephone Vol.1 - Blues, R&B And...
Art-Nr.: ACD12524


Sofort versandfertig, Lieferzeit** 1-3 Werktage