Der Artikel wurde erfolgreich hinzugefügt.
Link Wray
Early Recordings - Good Rockin' Tonight (CD)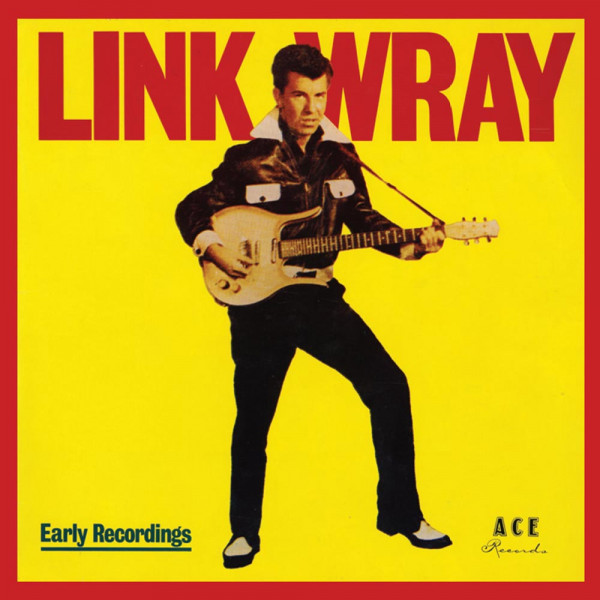 Artikel-Nr.:

CDCHD1460

Gewicht in Kg.:

0.1
"This Ace album has it all. If you only have to have one Link Wray album this is it." Bobby...
mehr
Link Wray: Early Recordings - Good Rockin' Tonight (CD)
"This Ace album has it all. If you only have to have one Link Wray album this is it." Bobby Gillespie

Listening to this record gives me the same feeling as Ritchie Valens' brilliant instrumental 'From Beyond' – recorded in 1958, the same year 'Rumble' was released: the sense of electricity discovered and unchained. The electric guitar, once highlighted and harnessed to an unvarying, minimalist beat, turned into a sound of such melodic brutality that it appeared to embody all the existential threat of early rock'n'roll: the sound of the repressed – in these two cases Mexican Americans and Native Americans – seizing their moment and their place in the sun.

That's a lot to load onto a series of brief, catchy instrumentals but there is a power in these records that goes beyond the simple desire to have a hit or even have some product you can sell at gigs. The Valens track was a one-off – who knows whether or not he'd have pursued this route if he had lived – but Link Wray continued to make haunting, tough, lean and mean records until 1966 that at once moved with the times, 'Batman Theme' for one, but also stayed close to that founding sense of marginality and danger.

"Early Recordings" was released in 1978, one of the earliest Chiswick LPs. Principally, it collected the singles Wray recorded for Swan between 1963 and 1966. You've only got to scan the titles on the back sleeve – 'Ace of Spades', 'Jack The Ripper', 'I'm Branded', 'Cross Ties', 'Good Rockin' Tonight', 'Deuces Wild'. This is music from the wrong side of the tracks, an outsider mythology that goes with the hip, stripped sound of the 45s, that conjures up mental images of smoky saloons, juke joints, late night poker games, black leather motorcycle gangs, chicken runs at 120mph: what the American Wild West became after the frontier was finally closed. The records totally live up to this promise, or is it a threat? Or both? Who cares? Let's go!

In retrospect, 1978 was the perfect time to reissue these tracks, very few of which had been released in Britain. In their artistic minimalism and melodic fury, they signalled a straight line between first wave rock'n'roll, hard rock groups such as the 60s Who (Pete Townshend: "If it hadn't been for Link Wray and 'Rumble', I would have never picked up a guitar") and the scalding, distorted electricity of the early punk groups – most notably the Cramps, who adapted 'Jack The Ripper' in their version of Dwight Pullen's 'Sunglasses After Dark'. As Poison Ivy said in a 2000 interview: "My favourite guitarist is Link Wray. I just like hearing a lot of strings splashing all at once. And just the austerity and the starkness of how he plays, you know? The drama that's created by not overplaying."
Artikeleigenschaften von

Link Wray: Early Recordings - Good Rockin' Tonight (CD)
Albumtitel:

Early Recordings - Good Rockin' Tonight (CD)

Genre

Rock'n'Roll

Artikelart

CD

EAN:

0029667074728

Gewicht in Kg:

0.1
Wray, Link - Early Recordings - Good Rockin' Tonight (CD)

CD 1
01
Batman Theme
02
Ace Of Spades
03
Cross Ties
04
Jack The Ripper
05
Hidden Charms
06
I'm Branded
07
The Shadow Knows
08
Fat Back
09
Run Chicken Run
10
The Black Widow
11
Scatter
12
Turnpike USA
13
Mr Guitar
14
Rumble
15
Good Rockin' Tonight
16
Deuces Wild
17
Mustang
18
Heartbreak Hotel
19
Law Of The Jungle
20
Blueberry Hill
21
The Swag
22
Rumble
23
Run Boy Run
24
Honky Tonk
25
The Sweeper
26
Hound Dog
27
That'll Be The Day
28
Zip Code
29
Please Please Me
LINK WRAY La De Da aufgenommen im Oktober 1970 bei Wray's Shack Three Track,...
mehr
"Link Wray"
LINK WRAY
La De Da
aufgenommen im Oktober 1970 bei Wray's Shack Three Track, Accokeek, Maryland; Produzenten: Steve Verroca und Ray Vernon in Zusammenarbeit mit Bob Feldman
mit Lincoln 'Link' Wray: Gesang/Gitarren/Dobro/Bass; Billy Hodges: Klavier/Orgel/ Backing Vocal; Bobbie Howard: Mandoline/Klavier; Doug Wray: Schlagzeug/Backing Vocal; Steve Verroca: Percussion/Backing Vocal
Polydor 24-4064 (LP)
Link Wray spielte den wichtigsten D-Akkord der Geschichte: Er eröffnete Rumble. Gitarristen erinnern sich oft daran, wo sie waren, als sie es zum ersten Mal hörten. Dreizehn Jahre später unterschrieb Wray bei der neu gegründeten amerikanischen Abteilung von Polydor, und sein hinterer Veranda-Sound hätte fast von einem anderen Link Wray ausgehen können.
Die Großfamilie Wray lebte fast gemeinsam auf der Familienfarm in der Nähe von Accokeek, Maryland, eine Stunde südlich von Washington. "Papa begann, einen Hühnerstall und eine Veranda auf dem Haus zu bauen", sagte Link 1971 zu Tom Zito. "Dann baute er einen Raum auf der Veranda, und dann einen weiteren Raum darauf, und schon bald war alles miteinander verbunden. Ray verlegte seinen dreispurigen Recorder in einen der Räume und wir verwandelten den Stall in ein Studio, aber die beiden waren nie miteinander verbunden, also müssen wir immer noch hin und her schreien: "Läuft es, Ray?" wenn wir anfangen wollen."
Einer von Link's festen Auftritten war im Two Thieves Club im Vorort Maryland. Dort wurde er von Steve Verocca gehört, einem Italiener, der nach Volare in die Staaten kam, einem italienischen Lied, das er angeblich in seiner Originalfassung von Domenico Modungo produziert hatte. "Ich war überwältigt von der Musik," sagte Verroca. "Hier sang ein Mann auf der Bühne seine Seele, also fragte ich ihn nach der Aufnahme eines Albums und er erzählte mir von seinen vergangenen Erfahrungen, und ich schlug vor, es im Shack zu machen. Ich glaube, Shack hat eine Seele. Man kann Leute auf der Platte rülpsen hören, und das ist großartig. Es ist echt."
Als Verroca die LP nicht platzieren konnte, wurde sie an Bob Feldman übergeben, der in den Strangeloves gewesen war und die Angels' My Boyfriend's Back produziert hatte. Feldman kannte Link, als sie Ende der 50er Jahre zusammen auf Tour waren, und war von der neuen Platte bewegt und fasziniert. "Ab und zu passiert Magie", sagte er. Angesichts der Rechte für neunzig Tage, platzierte er die LP bei der neuen amerikanischen Abteilung von Polydor Records. Lyrisch waren Wrays neue Songs nicht besonders stark, aber die funky, organische Stimmung war überzeugend. Wenn Rick Nelsons Neuerfindung noch im Charakter war; Wray's war eine komplette 180 Grad Drehung.
Verschiedenes - Trucker, Kicker, Cowboy Angels Vol.04, The Blissed-Out Birth Of Country Rock 1971 (2-CD)

Read more at: https://www.bear-family.de/various-truckers-kickers-cowboy-angels-vol.04-the-blissed-out-birth-of-country-rock-1971-2-cd.html
Copyright © Bear Family Records
Bewertungen lesen, schreiben und diskutieren...
mehr
Kundenbewertungen für "Early Recordings - Good Rockin' Tonight (CD)"
Bewertung schreiben
Bewertungen werden nach Überprüfung freigeschaltet.
Weitere Artikel von Link Wray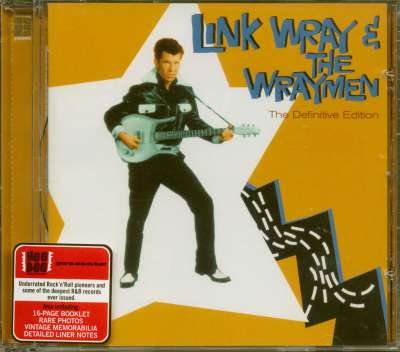 Link Wray & His Raymen: The Definitive Edition (CD)
Art-Nr.: CD263395


Sofort versandfertig, Lieferzeit** 1-3 Werktage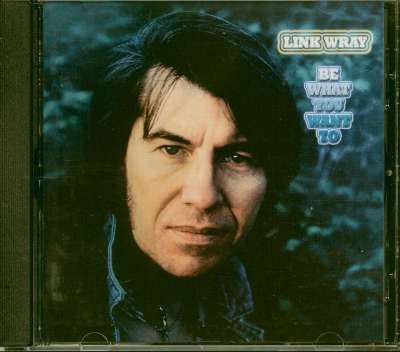 Link Wray: Be What You Want To (CD)
Art-Nr.: CDACA8066


Sofort versandfertig, Lieferzeit** 1-3 Werktage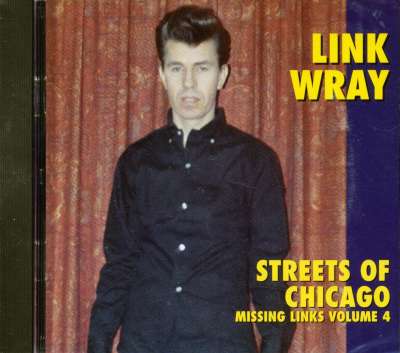 Link Wray: Missing Links Vol.4 - Streets Of Chicago (CD)
Art-Nr.: CDCED253


Sofort versandfertig, Lieferzeit** 1-3 Werktage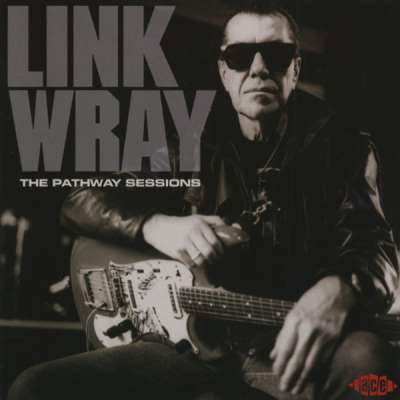 Link Wray: The Pathway Sessions
Art-Nr.: CDCHD1154


Sofort versandfertig, Lieferzeit** 1-3 Werktage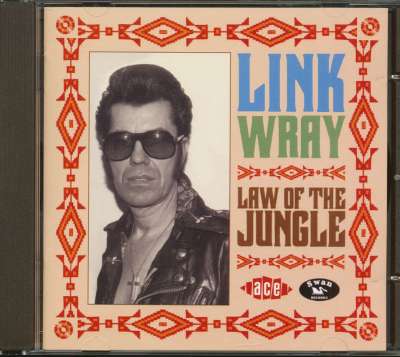 Link Wray: Law Of The Jungle (CD)
Art-Nr.: CDCHD837