Der Artikel wurde erfolgreich hinzugefügt.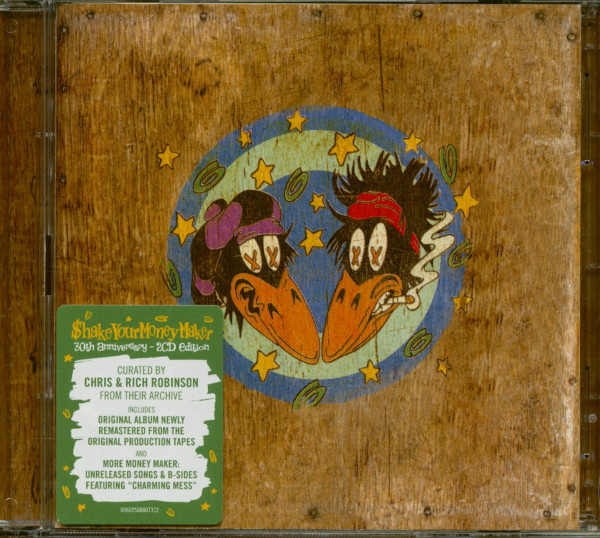 11,95 € *
19,95 € *
(40,1% gespart)
inkl. MwSt. / zzgl. Versandkosten - Abhängig vom Lieferland kann die MwSt. an der Kasse variieren.
Sofort versandfertig, Lieferzeit** 1-3 Werktage
Artikel-Nr.:

CD807312

Gewicht in Kg.:

0.11
(American) 21 tracks Die digital remasterte und erweiterte Zwei-CD-Edition enthält das...
mehr
The Black Crowes: Shake Your Moneymaker- 30th Anniversary (2-CD)
(American) 21 tracks
Die digital remasterte und erweiterte Zwei-CD-Edition enthält das Originalalbum, remastered, drei nie zuvor gehörte Studioaufnahmen und zwei unveröffentlichte Demos aus der Anfangszeit der Band als Mr. Crowe's Garden sowie B-Seiten. Shake Your Money Maker ist das Debüt-Studioalbum der Rockband
The Black Crowes
, das am 13. Februar 1990 bei Def American Recordings erschien. Es ist das einzige Album der Band, auf dem der Gitarrist Jeff Cease zu hören ist.
Als The Black Crowes im Februar 1990 ihr Debüt Shake Your Money Maker veröffentlichen, stehen die Zeichen in der Musikwelt nicht gerade auf Bluesrock. Dennoch gelingt der Südstaaten-Truppe um die Robinson-Brüder ein großer Erfolg. Von der anschließenden Tour mit
ZZ Top
wird die Band allerdings gefeuert.
Angefangen hat alles auf der High School in Georgia: Bereits im Jugendalter gründen die Brüder Chris und Rich Robinson die Black Crowes, die 1984 allerdings noch Mr. Crowe's Garden heißen. Zu jener Zeit entsteht auch schon das Gitarrenriff für die Ballade She Talks To
Angels
, einen späteren Klassiker der Gruppe. Den Text dazu schreibt Chris laut eigener Aussage über ein heroinabhängiges Mädchen aus
Atlanta
, das er "irgendwie kannte".
1987 veröffentlicht die Band ihr erstes Demo, ein Jahr später folgen die Umbenennung in The Black Crowes sowie der erste große Plattenvertrag. Das verwundert zu jener Zeit durchaus, denn gegen Ende der Achtziger dominieren vor allem Glam Metal, Sleaze Rock und bald Grunge das musikalische Geschehen. Erdiger Bluesrock? Eine Seltenheit. Doch das hindert die Robinson-Brüder, Gitarrist Jeff Cease, Bassist Johnny Colt und Schlagzeuger Steve Gorman nicht daran, mit Shake Your Money Maker einen zeitlosen Klassiker einzuspielen.
Die Albumproduktion geht im Sommer 1989 in Atlanta und Los Angeles über die Bühne. Neben älteren Stücken wie Could've Been So Blind und She Talks To Angels, beschließt die Gruppe, den Song Hard To Handle von
Otis Redding
zu covern. Der erscheint später in zwei verschiedenen Versionen: in der Albumversion und in einer aufwändigen Single-Version mit Bläsern. Letztere erreicht Platz 26 der Billboard-Charts und markiert den Durchbruch der Black Crowes.
Als das Album am 13. Februar 1990 erscheint, löst das ein wohlwollendes Echo aus. So erklären die Redaktion und die Leserschaft des Rolling Stone die Black Crowes später zur "besten neuen amerikanischen Band" des Jahres. Außerdem tourt die Gruppe mit ZZ Top durch die Staaten, wenn auch nur bis März 1991. Da werden die Crowes nämlich gefeuert, weil Chris Robinson auf der Bühne gegen Miller Beer austeilt, den Sponsor der Konzertreise. Ist aber nicht schlimm: Ab Mai durchquert die Band auf eigene Faust die USA, später eröffnen sie im Rahmen der Monsters Of Rock-Tour für Metallica, AC/DC, Mötley Crüe und Queensrÿche.
Heute genießt Shake Your Money Maker mit mindestens fünf Millionen verkauften Exemplaren mehrfachen Platinstatus und hat auch 30 Jahre später nicht an Charme verloren. Für die Black Crowes geht die Reise anschließend so richtig los: Mit ihrem zweiten Album The Southern Harmony And Musical Companion (1992) steigen die Südstaatler ohne Umschweife auf Platz eins der US-Albumcharts ein.
Artikeleigenschaften von

The Black Crowes: Shake Your Moneymaker- 30th Anniversary (2-CD)
Albumtitel:

Shake Your Moneymaker- 30th Anniversary (2-CD)

Genre

Rock

Artikelart

CD

EAN:

0602508807312

Gewicht in Kg:

0.11
The Black Crowes Georgia rockers, The Black Crowes came together in the mid—'80s with...
mehr
"The Black Crowes"
The Black Crowes
Georgia rockers, The Black Crowes came together in the mid—'80s with founding members (and brothers) Chris and Rich Robinson solidly at the core. Over the course of their tumultuous career, The Black Crowes have gone through a series of line—up changes and even the Robinsons are renowned for their periodic, bitter disagreements and sibling rivalry. That aside, by the end of the decade, the Crowes had signed with American Recordings (then called Def American) to release their debut Shake Your Money Maker.

Coming early in 1990, The Black Crowes' debut clearly established the band's musical vision and defined their homage to the roots approach championed by acts such as the Rolling Stones. Preferring a stripped—down, sexy sound that combined R&B, blues, arena rock and boogie, Shake Your Money Maker came along at a time when alternative rock would attempt to disregard the notion of rock as a place for rocking, soulful good times. The Black Crowe.s stood in opposition to that and while sangs like She Talks to Angels were undeniably sombre, the band exulted in a cocky rock 'n' roll attitude. Rolling Stone's David Fricke aptly dubbed their debut "a guitar—party cracker that marries white Southern R&B crunch and Anglo cock—strutting attitude in the beloved early—seventies manner of The Faces and The Rolling Stones.
They had evidently grasped the appeal and simultaneously, the yearning for plain and dirty old school rock, which would grace their promotional tour in 1990. They would eventually tour the U.S. and Europe, opening for Heart, Robert Plant, Aerosmith, and ZZ Top, the latter of which, would become a notorious episode for the band being kicked off the tour, but a move that served the band favorably and prompted Chris Robinson to defiantly state in front of a 16,000—strong hometown crowd: "Don't tell me what to say, just kick us off'. Tour sponsors Miller Lite were enraged and promptly obliged by kicking them off the tour much to the sadness of ZZ Top.
The Black Crowes entered the Trump Plaza Hotel in Atlantic City to be greeted by a crowd of hugely enthusiastic onlookers who wanted a taste of qualified southern, R&B, boogie rock and that is indeed what they got. The band salute their British R&B heroes with a charged rendition of Honky Tank Women, their first recorded performance of this. Aside from a blistering onslaught of authentic pomp that takes us through their debut vinyl outing, the Crowes replace three songs from the album with Kick The Devil Outta Me, You're Such A Pity and the aforementioned Stones' tribute. Their confidence allows them to drop the hit single She Talks Ta Angels from the set list, a major gaff in the eyes of spr tour Sponsor, but the Crowes had little time for the commercial exploits of corporate sponsorship, a point that would be proven decisive a year later on tour with friends, ZZ Top.



Bewertungen lesen, schreiben und diskutieren...
mehr
Kundenbewertungen für "Shake Your Moneymaker- 30th Anniversary (2-CD)"
Bewertung schreiben
Bewertungen werden nach Überprüfung freigeschaltet.
Weitere Artikel von The Black Crowes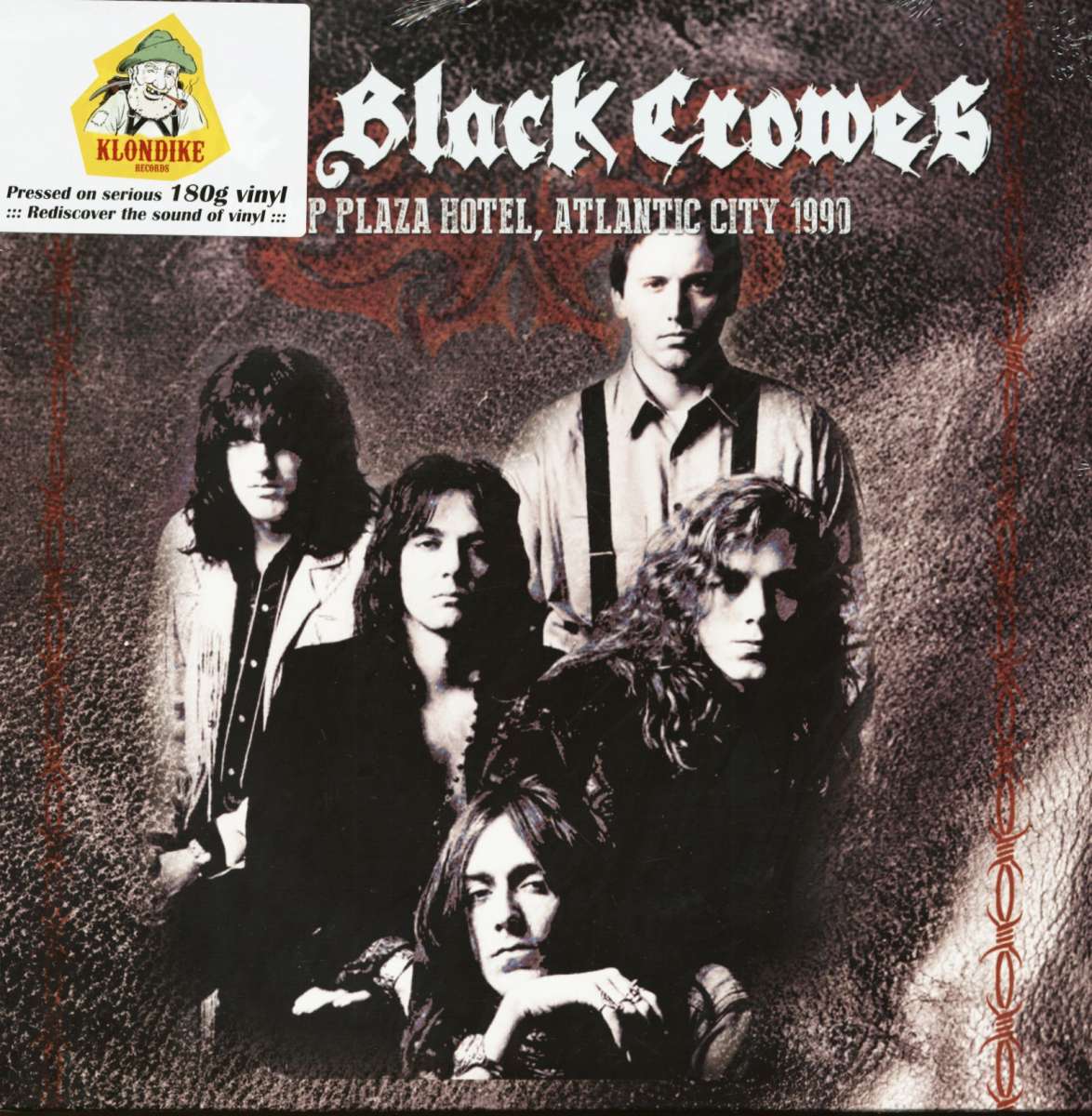 The Black Crowes: Trump Plaza Hotel, Atlantic City 1990 (LP)
Art-Nr.: LPKL5014


Artikel muss bestellt werden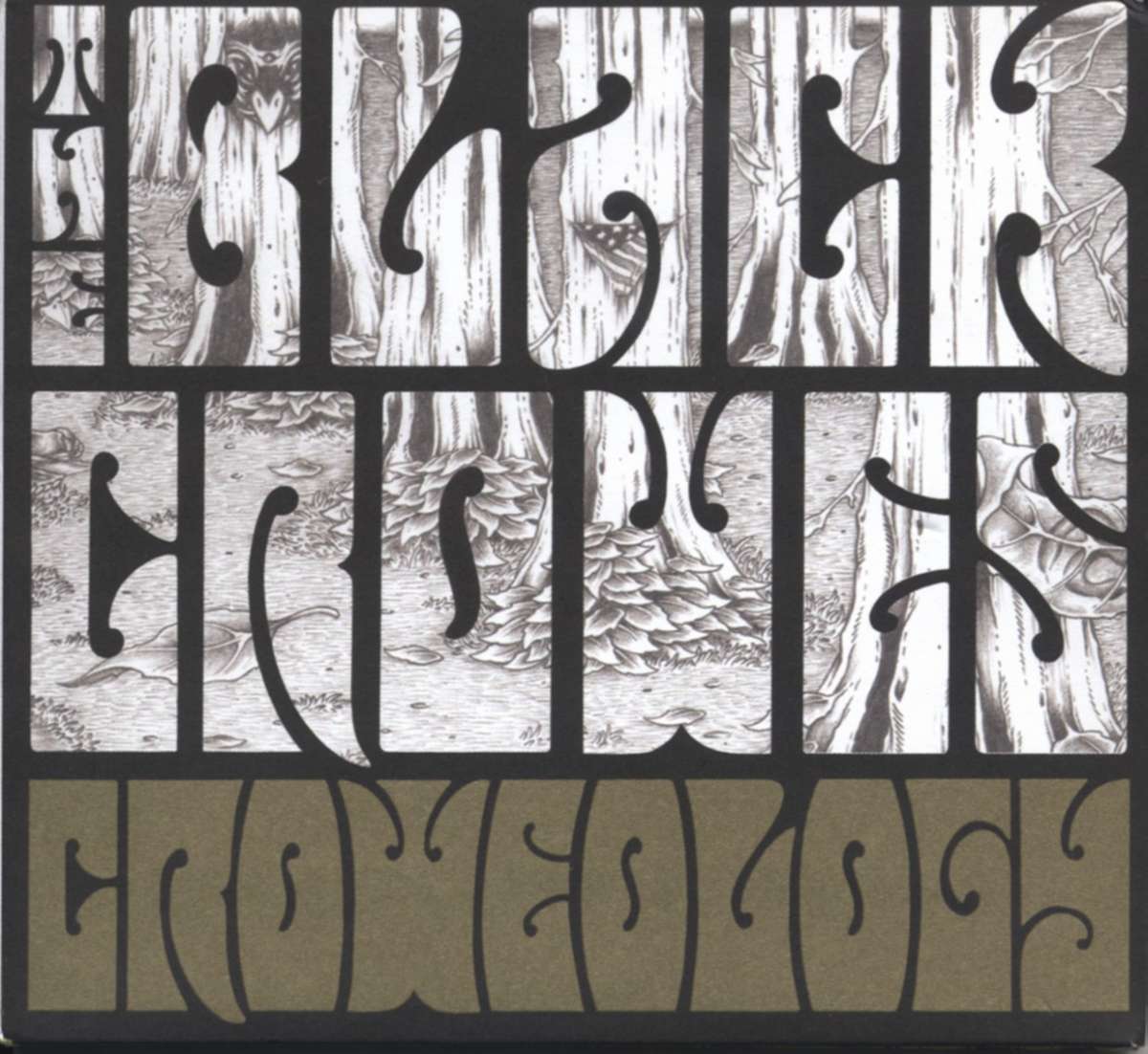 The Black Crowes: Croweology - Acoustic Hits 2-CD (2010)
Art-Nr.: CDME61544


Artikel muss bestellt werden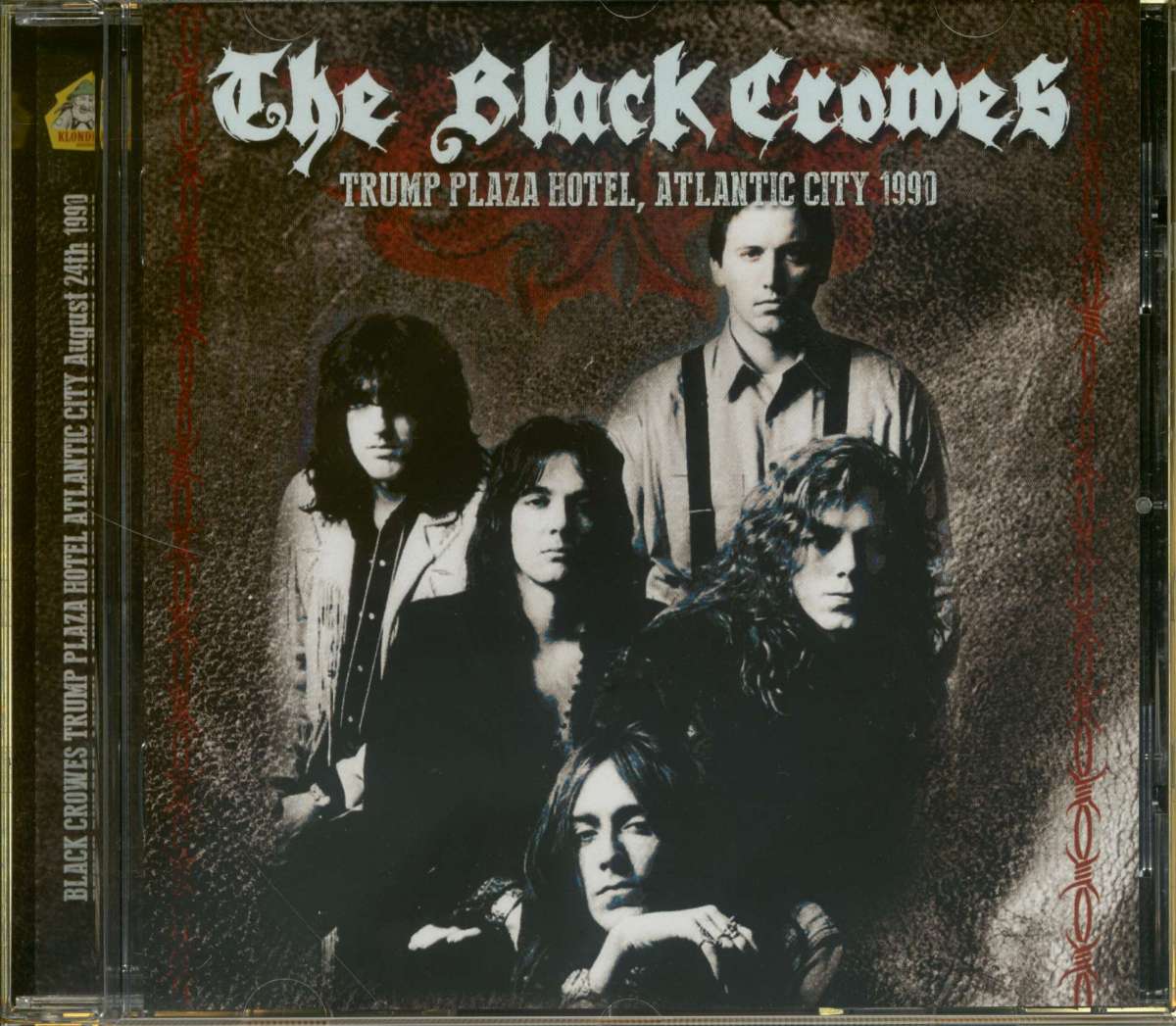 The Black Crowes: Trump Plaza Hotel, Atlantic City 1990 (CD)
Art-Nr.: CDKLCD5014


Sofort versandfertig, Lieferzeit** 1-3 Werktage