Der Artikel wurde erfolgreich hinzugefügt.
Nat 'King' Cole
Stardust - The Complete Capitol Recordings 1955-1959 Vol.1 (11-CD Deluxe Box Set)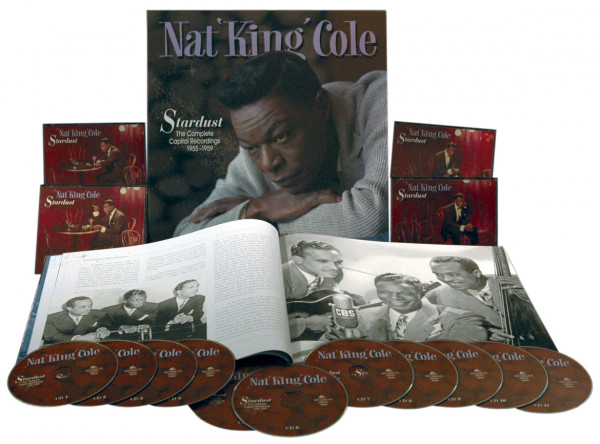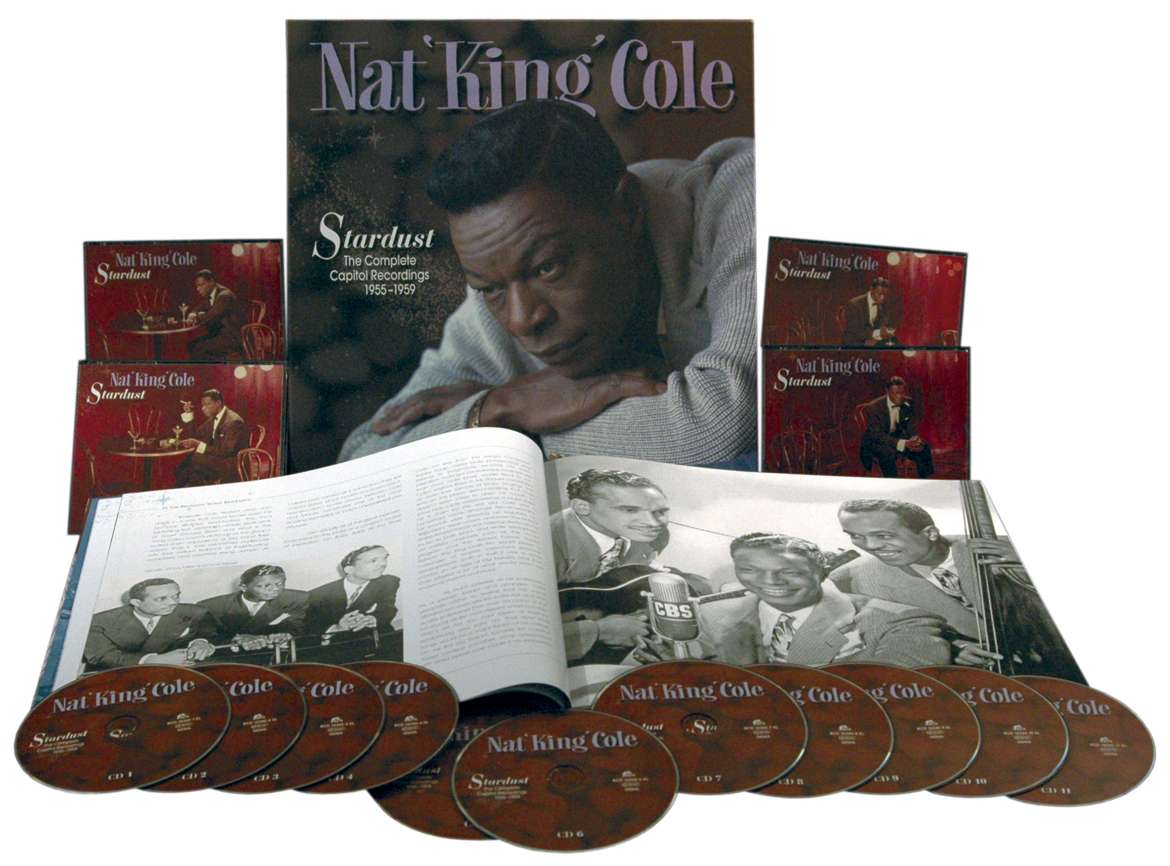 Benachrichtigen Sie mich, sobald der Artikel lieferbar ist.
inkl. MwSt. / zzgl. Versandkosten - Abhängig vom Lieferland kann die MwSt. an der Kasse variieren.
Artikel derzeit nicht verfügbar, Lieferfristen von bis zu 2-3 Wochen sind zu erwarten. (soweit verfügbar beim Lieferanten - kann schneller gehen, manchmal aber leider auch nicht)
Dies ist die erste von zwei Bear-Family-Boxen über den großen Nat King Cole; die beschäftigt sich...
mehr
Nat 'King' Cole: Stardust - The Complete Capitol Recordings 1955-1959 Vol.1 (11-CD Deluxe Box Set)
Dies ist die erste von zwei Bear-
Family
-Boxen über den großen
Nat King Cole
; die beschäftigt sich mit den letzten fünf Aufnahmejahren. Beide zusammen ergeben die umfassendste Ausgabe der letzten (und aufregendsten) Schaffens-Periode eines der größten Stars der Musikgeschichte.
Nat King Cole
war der populärste Sänger seiner Zeit und ' gemeinsam mit
Bing Crosby
,
Frank Sinatra
und
Elvis Presley
' einer der vier bekanntesten Sänger der Geschichte. Was Nat King Coles Erfolgs-Story noch bemerkenswerter macht: Er begann seine Karriere nicht im Pop-Bereich, sondern als einer der versiertesten Jazz-Pianisten, die es je gab. Bereits als er den Übergang vom Jazz zum Pop vollzog, hatte er mehr Platten verkauft und mehr Hits gelandet als jeder andere Künstler der Nachkriegszeit ' und übertraf dabei sogar Frank Sinatra. Außerdem war Nat King Cole der erste afro-amerikanische Pop-Superstar, und auch hier ist er bis heute die Nr. 1.
Die vorliegende Bear-Family-Box enthält sämtliche Cole-Einspielungen für
Capitol Records
aus den Jahren 1955 bis 1959. Die 11 CDs mit 293 Aufnahmen präsentieren Nats berühmteste, aber auch obskurste Arbeiten. Die Box deckt das komplette Song-Material von nicht weniger als 16 Originalalben von Nat King Cole ab: Die beiden Klavier-orientierten LPs von 1955/56: 'The Piano Style' (mit
Nelson Riddle
) und 'After Midnight' (mit
Sweets Edison
,
Juan Tizol
,
Willie
und
Stuff Smith
). Dazu die Bonus-Session zu 'Penthouse Serenade'. Die 1955er-Alben mit
Nelson Riddle
, 'Nite Lights' und die Extra-Session zu 'Two In
Love
'. Die beiden Album-Klassiker mit
Gordon
Jenkins
, 'Love Is The Thing' (1956) und 'The Very Thought Of You' (1958); außerdem die Spirituals-LP 'Everytime I Feel The
Spirit
' (1958; ebenfalls mit
Gordon Jenkins). Nats phantastische LP mit Jazz-Balladen, 'Just One Of Those Things', entstanden in Zusammenarbeit mit
Billy May
. Der 'King' trifft den 'Count'! Coles überragende Kooperation mit dem
Count Basie
Orchestra
, 'Welcome To The Club' (1958) sowie ein weiteres Top-Album mit Swing-Standards aus demselben Jahr: 'Tell Me All About Yourself', arrangiert von
Dave Cavanaugh
. Die beiden Bestseller-Alben für den lateinamerikanischen Markt mit Latin-Songs in spanischer Sprache: 'Cole Espanol' (1958) und 'A Mis
Amigos
' (1959). Zwei Meisterwerke mit Nelson Riddle: 'To Whom It May Concern' und 'St. Louis Blues', das wunderbare Album mit Klassikern von
W. C. Handy
, beide aus dem Jahr 1958. Das Rock-inspirierte Material, das später als Compilation 'Looking Back' auf den Markt kam ' hier jedoch erstmals ohne die grauenhafte, nach Nat King Coles Tod 1965 hinzugemischte Rhythmusgruppe.
Zusätzlich zu all diesen überragenden Alben enthält die Box annähernd 100 Singles: Darunter sind Top-Hits wie
Ballerina, Looking Back
und
Non Dimenticar
, aber auch einige der seltensten Aufnahmen aus
Nat King Coles Karriere ' etliche davon sind bislang nur auf Vinyl-Singles und -EPs erhältlich gewesen. Alle Titel sind von den lästigen Overdubs befreit, die sehr häufig zur künstlichen Verstärkung auf die Originale draufgepappt wurden.
Das 208-seitige Hardcover-Buch glänzt mit der bis heute umfangreichsten Discographie über Nat King Coles Capitol-Jahre, sie wurde von Russ Wapensky, Jordan Taylor, Michel Ruppli und
Richard Weize
zusammengestellt. Außerdem gibt es Hunderte seltenster Fotos aus dem Capitol-Archiv mit Motiven von den Aufnahme-Sessions. Darüberhinaus zeigt das Buch ebenfalls Hunderte von LP- und EP-Covers, seltene Label-Abbildungen sowie weitere persönliche Erinnerungsstücke zu Leben und Werk Nat King Coles. Der umfassende Buchtext stammt von Will Friedwald.
Artikeleigenschaften von

Nat 'King' Cole: Stardust - The Complete Capitol Recordings 1955-1959 Vol.1 (11-CD Deluxe Box Set)
Albumtitel:

Stardust - The Complete Capitol Recordings 1955-1959 Vol.1 (11-CD Deluxe Box Set)

Genre

Pop

Edition 2

Deluxe Edition

Preiscode

KL

Artikelart

Box set

EAN:

4000127163424

Gewicht in Kg:

3.1
Nat King Cole Geboren am 17. 3. 1917 als Nathaniel Adams Coles in Montgomery, Alabama-...
mehr
"Nat 'King' Cole"
Nat King Cole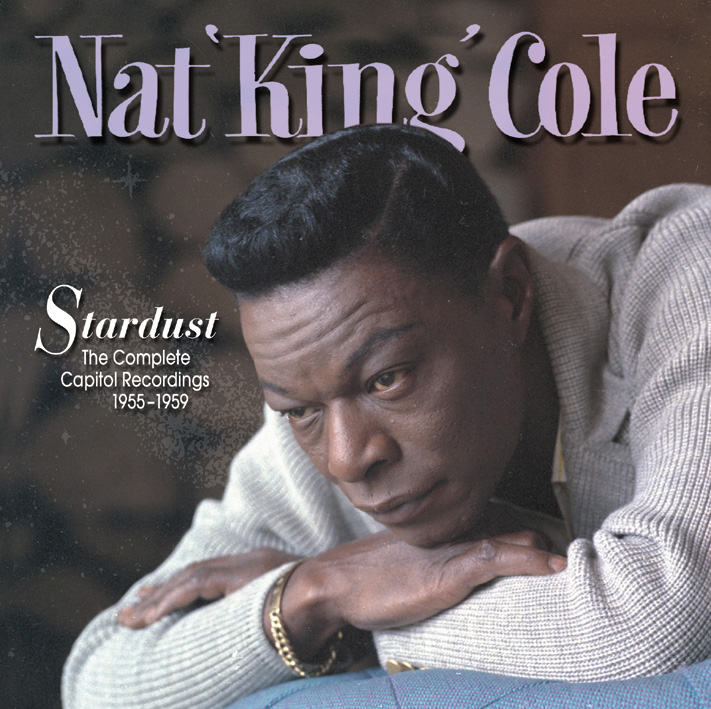 Geboren am 17. 3. 1917 als Nathaniel Adams Coles in Montgomery, Alabama- gestorben am 15.2.1965 in Santa Monica, Kalifornien. Ab 1934 leitete der Sänger und Pianist seine eigene Band The Royal Dukes. Fünf Jahre später formierte er das legendäre King Cole Trio mit dem Gitarristen Oscar Moore und Bassist Wesley Prince, der später von Johnny Miller abgelöst wurde.

Hits bis zum Beginn seiner Solo-Karriere: 15, darunter die Nr.-1-Erfolge '(I Love You) For Sentimental Reasons' (1946) und "Nature Boy' (1948). 1946 spielte er - einen Tag vor der Aufnahme durch Autor Bobby Troup - die Originalversion des Klassikers '(Get Your Kicks On) Route 66' für Capitol ein. Bis zu Nat King Coles Tod kamen genau 80 weitere Titel in die US-Hitlisten, zu den bekanntesten gehören 'Mona Lisa' (1950), 'Unforgettable' (1951), 'Pretend' (1953), 'Looking Back' (1958) und 'Ramblin' Rose' (1962). In den amerikanischen R&B-Charts konnte sich Nat King Cole zwischen 1942 und 1991 mit 46 Titeln platzieren.

Der Entertainer und Komponist wirkte auch in Kinofilmen wie 'St. Louis Blues' und "Cat Ballou' mit. 1991 kam 'Unforgettable' ein zweites Mal in die Charts: Nat King Coles Stimme wurde einer Version beigemischt, die seine Tochter Natalie (Jahrgang 1950) gesungen hatte. Einen 'Grammy' für sein Lebenswerk erhielt der angesehene Interpret posthum 1990, in die Rock'n'Roll Hall Of Fame wurde er in der Sparte "Early Influences' im Jahr 2000 aufgenommen. 'Answer Me, My Love' (Capitol F 2687) war im Februar 1954 unter diesem Titel ein Nr.-6-Single-Hit in den USA, die deutsche Original- fassung von 1952 hieß 'Mütterlein' (bei der GEMA angemeldet als 'Mütterlein, Mütterlein') und ist als Nat King Cole-Aufnahme nicht veröffentlicht worden. Er hat die deutsche Version in Los Angeles eingespielt. Die populärste Veröffentlichung im deutschsprachigen Raum stammt von Schlagerstar Leila Negra (Austroton 45 229), es existieren auch Fassungen in mehreren skandinavischen Sprachen.

Von Schweden aus gelangte das Lied dann in die USA- die Übersetzung besorgte Carl Sigman, ein renommierter Texter aus Brooklyn. Auch 'L-O-V-E' (in deutscher Sprache) wurde erst im Jahr 2002 auf einem Cole-Band des Capitol-Labels entdeckt, offiziell erschienen ist diese Version nie. Als englische Fassung gab es die Nat King Cole-Veröffentlichung 'L.O.V.E' auf der Single Capitol K 22818 (Deutschland) bzw. Capitol 5261 (USA). Ein weiterer Song war zumindest für eine Nat King Cole-Interpretation vorgesehen: Die amerikanische Sängerin Vangie Carmichael hatte 1963 bereits die sogenannten - 'guide vocals' (Führstimme) von "Schön ist die Welt' = "All Over The World' besorgt- ein entsprechendes Capitol-Tape mit der Kartonaufschrift 'German vocals for Nat- hold for Gillette' (= Cole-Produzent Lee Gillette) liegt vor.
Aus dem Bear Family Buch - 1000 Nadelstiche von Bernd Matheja - BFB10025 -
Nat King Cole
"Some performers - like myself - have to be loud and rambunctious. But Nat was just Nat."
- Sammy Davis, Jr.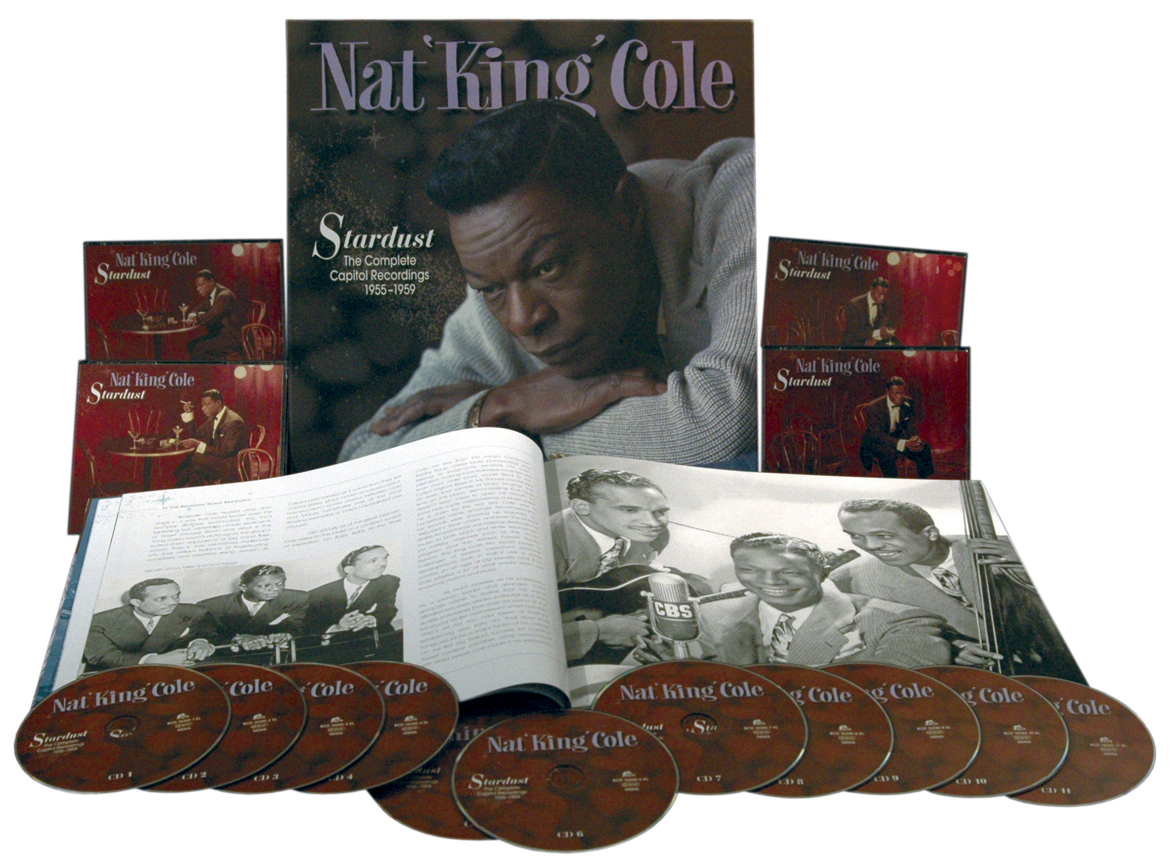 Am 20. Dezember 1954, etwas mehr als eine Woche vor Beginn des Zeitraums, der von diesem Box-Set abgedeckt wird, nahmen Nat King Cole und sein musikalischer Leiter Nelson Riddle A Blossom Fell auf. Der Song wäre einer von Coles großen Hits von 1955; 1956 würde er zum Haupttrack seines Albums'Ballads Of The Day', einer beliebten
Zusammenstellung erfolgreicher Singles, werden. Empirische Beweise deuten darauf hin, dass Cole und sein Produzent Lee Gillette A Blossom Fell als einen der größten Hits des Sängers aller Zeiten betrachteten. Cole landete mehr als hundert Songs in verschiedenen Hit-Charts über einen Zeitraum von 25 Jahren allein in seinem Leben, doch A Blossom Fell war einer der 36 Songs, die sie 1961 für das Retrospektivalbum "The Nat King Cole Story" in Stereo neu aufnahmen.
A Blossom Fell war in vielerlei Hinsicht ein typisches Lied von Nat King Cole. Wie viele seiner Hits in den 50er und 60er Jahren war es ein europäischer Import. Cole muss sicher den Rekord halten, man sollte den Ausdruck verzeihen, dass er mehr aus dem Ausland stammende Songs macht als jeder andere amerikanische Entertainer - mit der möglichen Ausnahme von Louis Armstrong. In diesem speziellen Fall kam das Lied aus England, wo es von drei eher obskuren Autoren namens Harold Cornelius, Dominic John und Howard Barnes geschrieben wurde. (Die einzige andere Tatsache, die ich über sie herausfinden konnte, ist, dass sie auch einen anderen Song geschrieben haben, den Cole in die Charts aufgenommen hat: die 1955 Dreams Can Tell A Lie. Diese Melodie war weder annähernd so gut wie ein Lied noch dementsprechend fast so groß wie A Blossom Fell.
Für die meiste Zeit seiner Karriere kam nicht nur ein bedeutender Teil von Cole's Material von außerhalb der Vereinigten Staaten, sondern auch ein großer Teil seines Marktes befand sich dort. Etwa zur gleichen Zeit wurde A Blossom Fell in Amerika veröffentlicht, Cole's CD wurde auch im Heimatland des Songs veröffentlicht, wo Cole's Version deutlich höher kletterte als konkurrierende Aufnahmen von einheimischen Croonern, Dickie Valentine und Ronnie Hilton.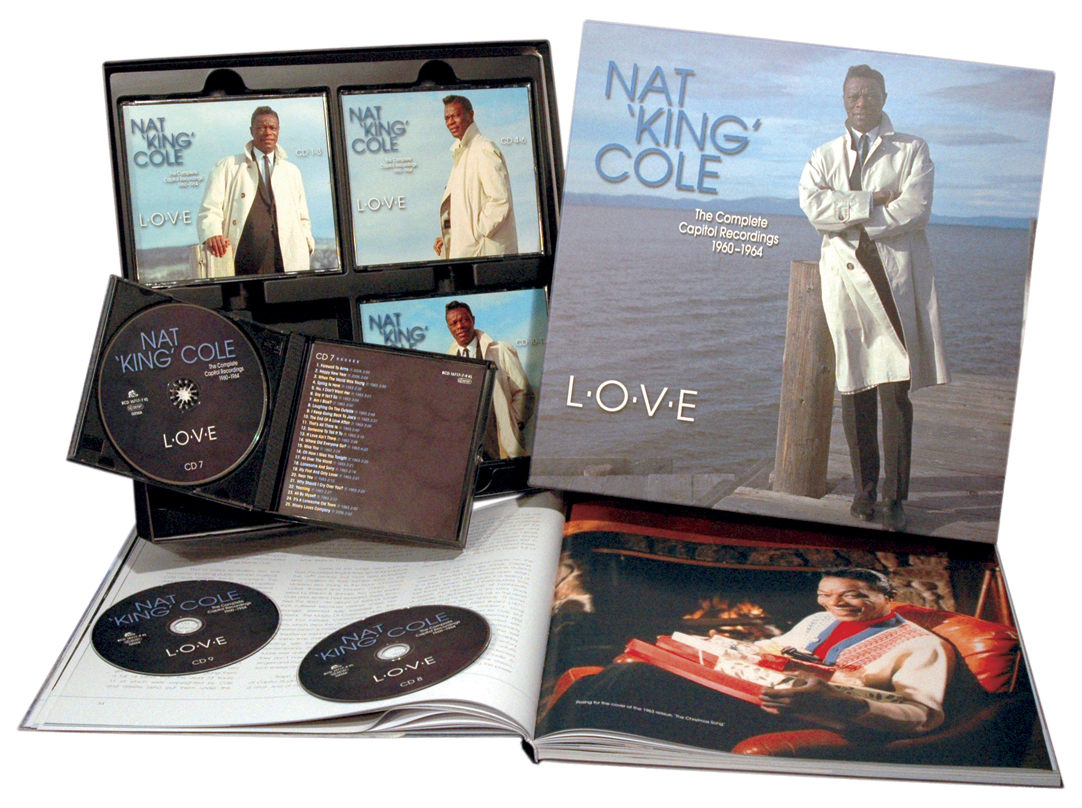 Das Lied ist auch ein archetypischer Nat King Cole-Hit, der ohne Respektlosigkeit gegenüber Mr. Valentine und Mr. Hilton, ich bezweifle, dass sich jemand an dieses spezielle Lied - und viele andere - erinnern würde, wenn es nicht für Cole wäre. In gewisser Weise war dies das Gegenteil vom traditionellen Weg in das Great American Songbook. In vielen Fällen ist die ursprüngliche Quelle der großen Lieder irrelevant; nur Gelehrte und Musikfreaks würden sich darum kümmern, dass All The Things You Are von einem Sänger vorgestellt wurde, von dem noch nie jemand gehört hat (sogar 1939) in einer Show namens "Very Warm For May", die schnell floppte. A Blossom Fell ist genau das umgekehrte Szenario: Wir kümmern uns nur um den Song, weil Nat Cole damit einen Hit hatte. Wir hätten keinen Grund, uns an das Lied zu erinnern, wenn es nicht für Cole wäre; er hat es nicht nur auf die Karte gesetzt, er war die ganze Karte.
Obwohl es von einer Handvoll anderer Sänger aufgenommen wurde, kommt die einzige Glaubwürdigkeit des Songs von der Cole-Riddle-Hit-Aufnahme. Die österreichische Jazzsängerin Simone Kopemajer hat es kürzlich auf ein
Album aufgenommen, weil sie, wie sie mir sagte, die Cole-Performance davon liebte. Für Frau Kopemajer stellt Blossom ein Stück des Great American Songbook und des Cole Canon dar - ich glaube nicht, dass sie wusste, dass das Lied tatsächlich aus Europa stammt.
Aber im Gegensatz zu All The Things You Are - und das ist zugegebenermaßen ein ungerechter Vergleichsmaßstab - ist A Blossom Fell keineswegs ein klassisches Beispiel für Songwriting. Der Text dreht sich um zwei Punkte, der erste ist die Verwendung von Pflanzen als Metapher. Cole sang andere Lieder, die Variationen dieser Idee benutzten, vor allem die berühmte Blue Gardenia (1953), den obskuren Sweet William (1952) und die klassischen Autumn Leaves (die er 1955 zum ersten Mal aufführte).
Der Text verwendet auch eine andere altehrwürdige Eitelkeit von Songwritern: die Idee, dass Zigeuner, die Wahrsager sind, eine Rasse von Mystikern sind, die das innere Dope über das Schicksal haben. Während viele der ethnischen Stereotypen der Tin Pan Alley in der Nachkriegszeit verschwunden waren, war die vorgefasste Vorstellung von Zigeunern offensichtlich lebendig und gut. In Liedern wie Golden Earrings und The Gypsy (und sogar Cole's eigene, früher That Ain't Right) bewerten Liebhaber ihre Affären anhand von verräterischen Zeichen, die von Zigeunern in Teeblättern und Kristallkugeln gelesen werden.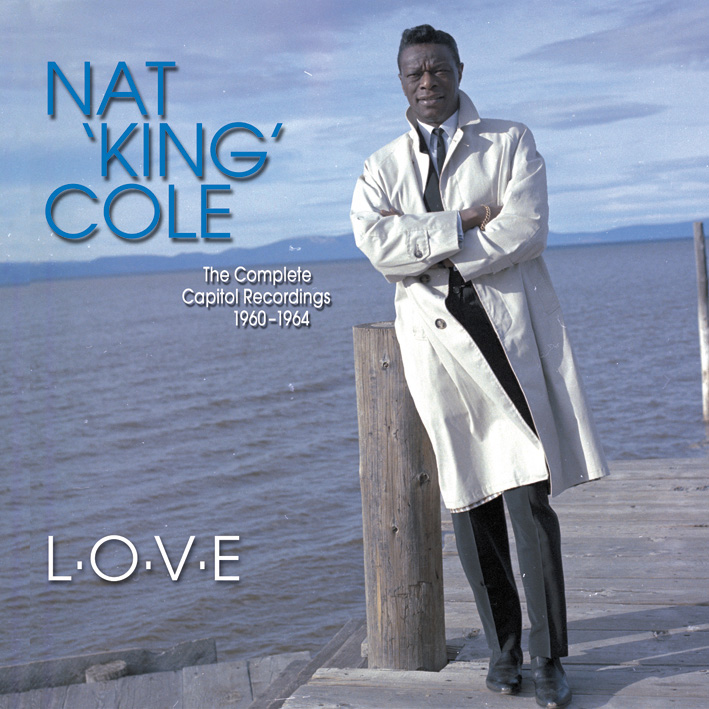 Ich habe keine Ahnung, ob die in A Blossom Fell präsentierte Tradition ein echter Zigeunerbrauch ist, oder ob sie vollständig für das Lied erfunden wurde. In der Tat ist es eine peinliche Idee, eines dieser Konzepte, das so albern ist, dass ich fast glauben möchte, dass es wirklich Teil der Folklore der echten Roma war. Wenn zwei Liebende unter einem Baum sitzen, ein Gelübde der Zuneigung austauschen und eine Blüte von einem Ast fällt und die Lippen eines der beide
n Liebenden berührt, bedeutet das, dass er oder sie nicht die Wahrheit sagt, wenn er oder sie sagt, dass er oder sie ihn liebt.
Es ist eine unangenehme Idee, sich in Liedern auszudrücken, und es ist sehr unangenehm ausgedrückt. Das Lied beginnt, "Eine Blüte fiel / Von einem Baum / Es setzte sich sanft ab / Auf den Lippen wendest du dich an mich." ...
Nat King Cole 1955-1959 Vol.1 (11-CD)
Read more at: https://www.bear-family.de/cole-nat-king-1955-1959-vol.1-11-cd.html
Copyright © Bear Family Records
Bewertungen lesen, schreiben und diskutieren...
mehr
Kundenbewertungen für "Stardust - The Complete Capitol Recordings 1955-1959 Vol.1 (11-CD Deluxe Box Set)"
Von:
Ronald D
Am:
05.09.2017
a real collection
what a nice box
Bewertung schreiben
Bewertungen werden nach Überprüfung freigeschaltet.
Weitere Artikel von Nat 'King' Cole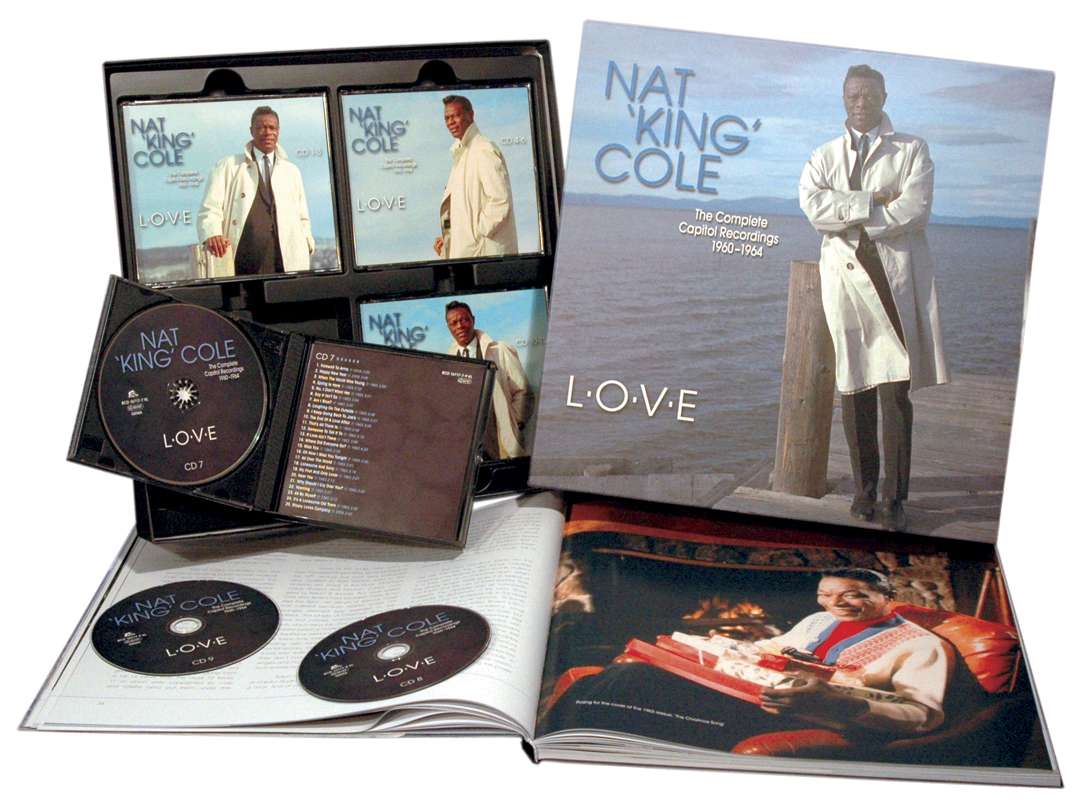 Nat 'King' Cole: L-O-V-E The Complete Capitol Recordings...
Art-Nr.: BCD16717


Sofort versandfertig, Lieferzeit** 1-3 Werktage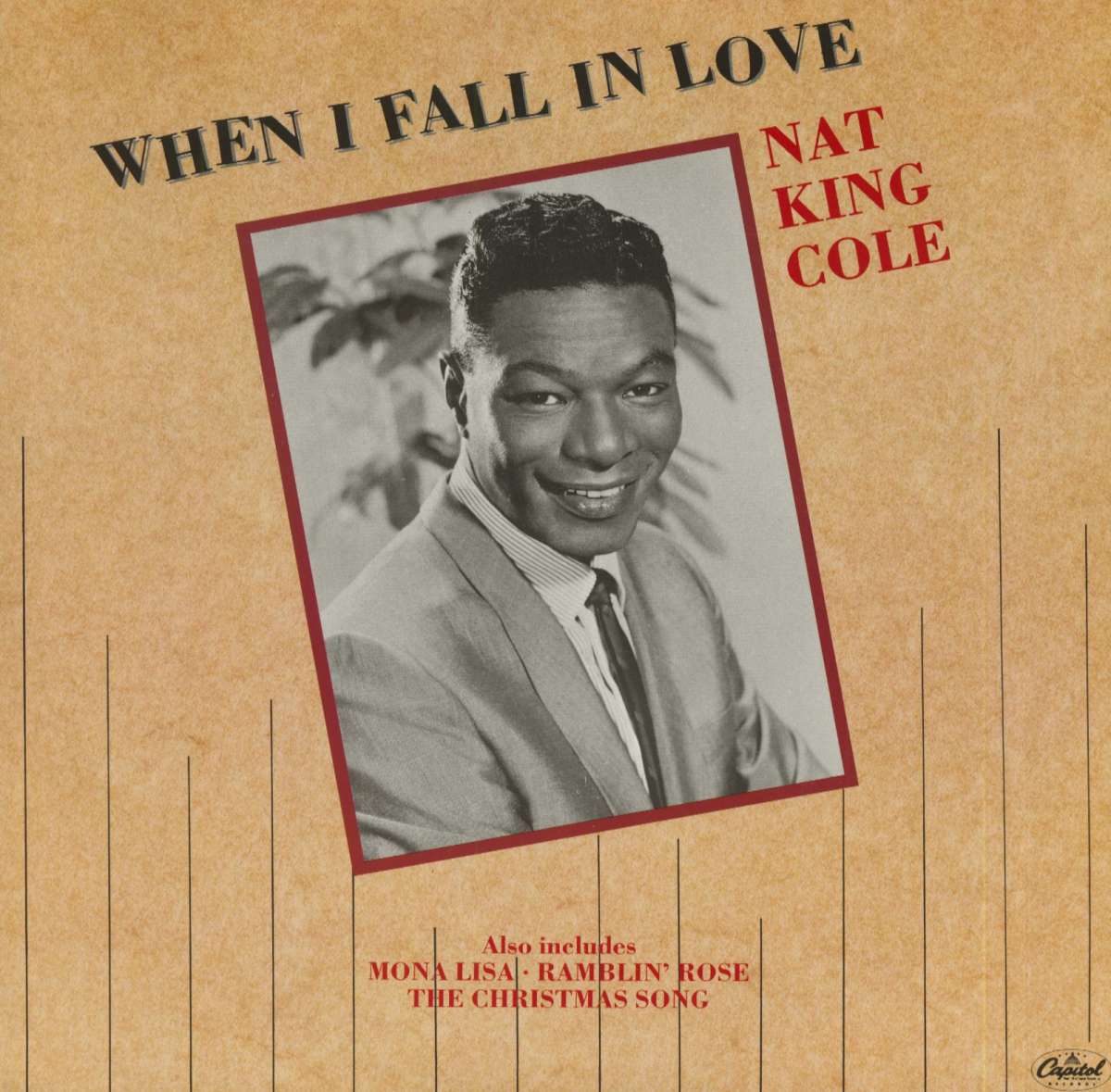 Nat King Cole: When I Fall In Love (12inch Maxi Single)
Art-Nr.: LP15975


Artikel muss bestellt werden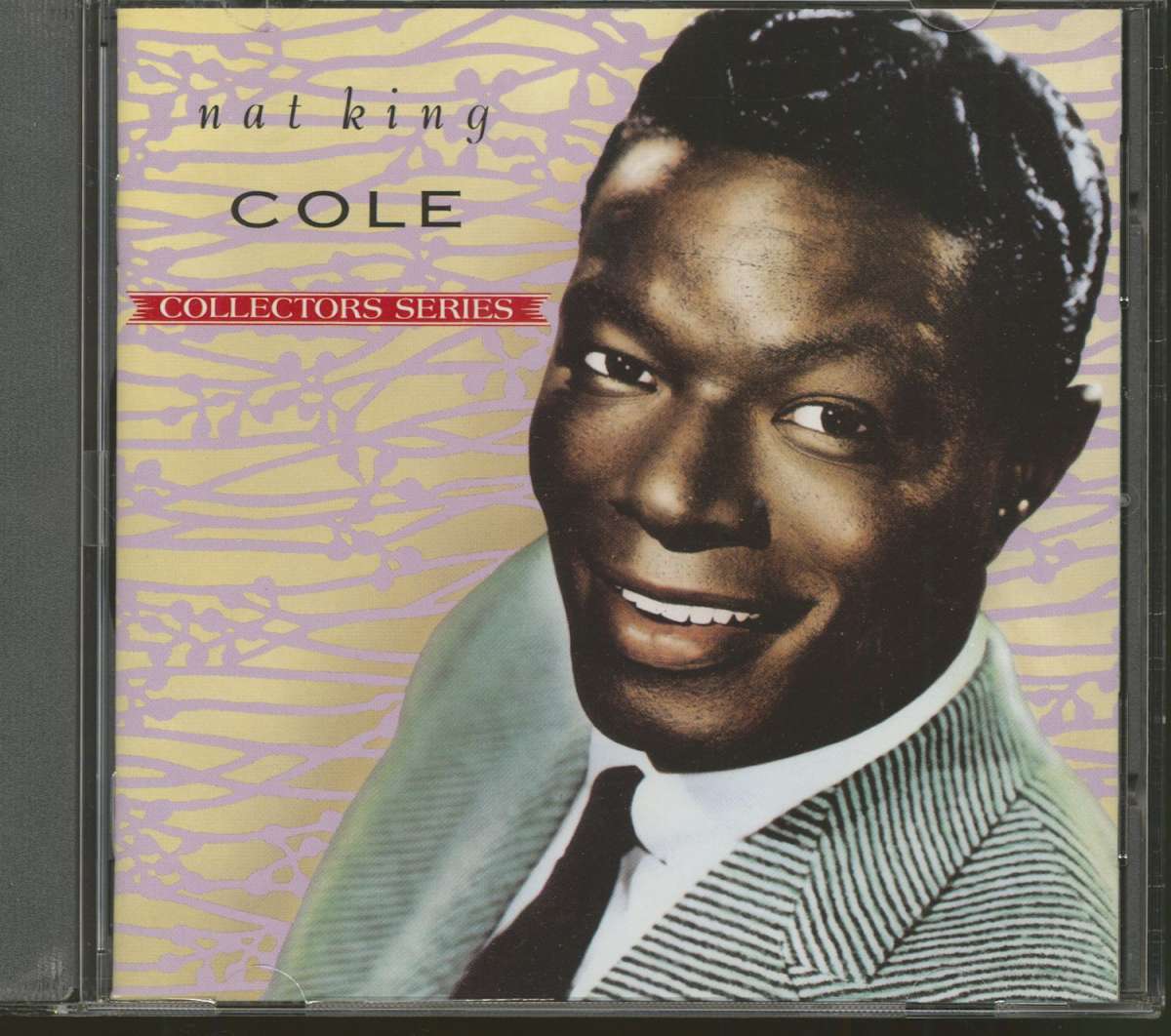 Nat 'King' Cole: Capitol Collector's Series - Cut Out (CD)
Art-Nr.: CDP93590


Sofort versandfertig, Lieferzeit** 1-3 Werktage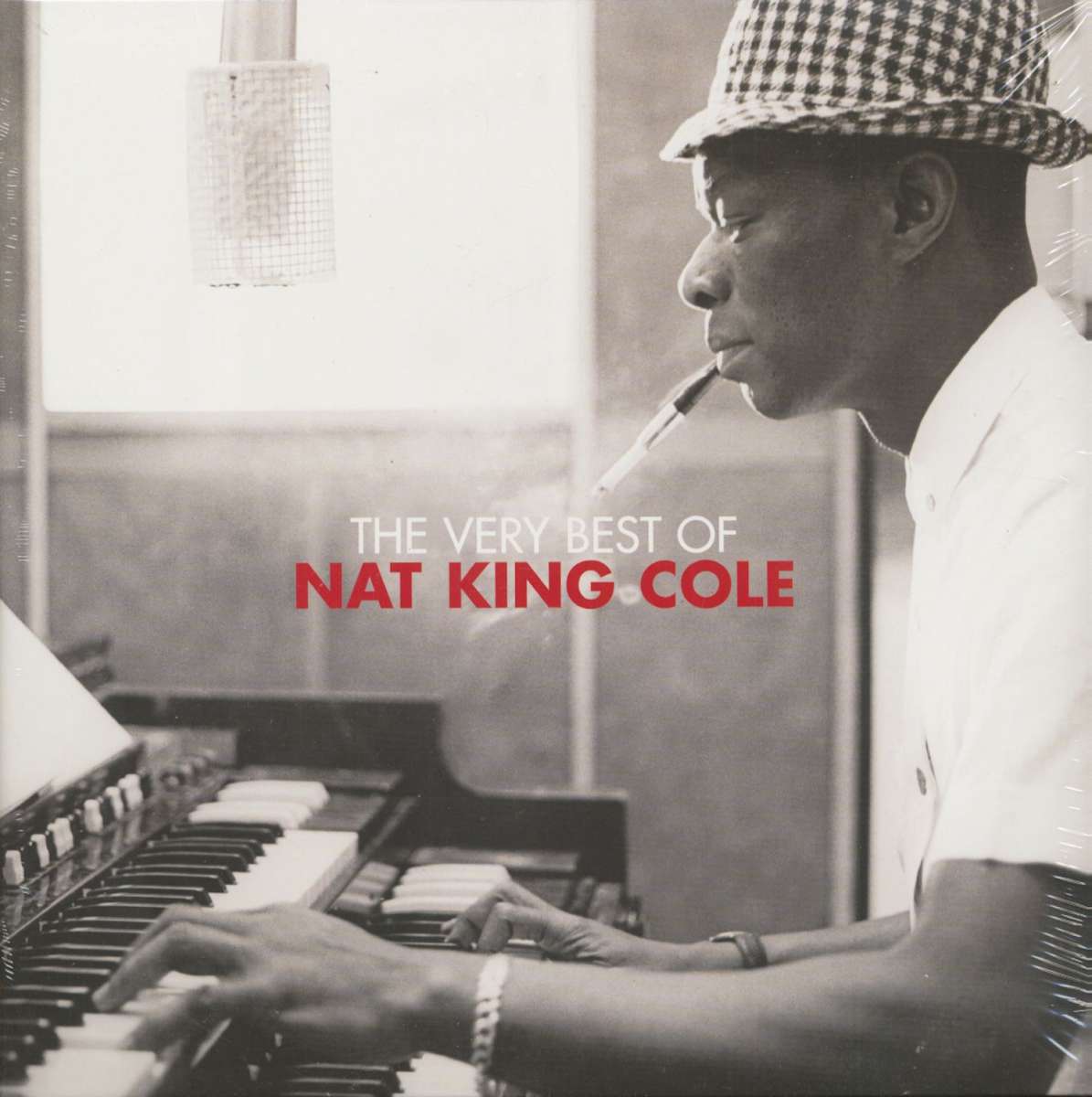 Nat King Cole: The Very Best Of Nat King Cole (2-LP, 180g Vinyl)
Art-Nr.: LPNOT2238


Artikel muss bestellt werden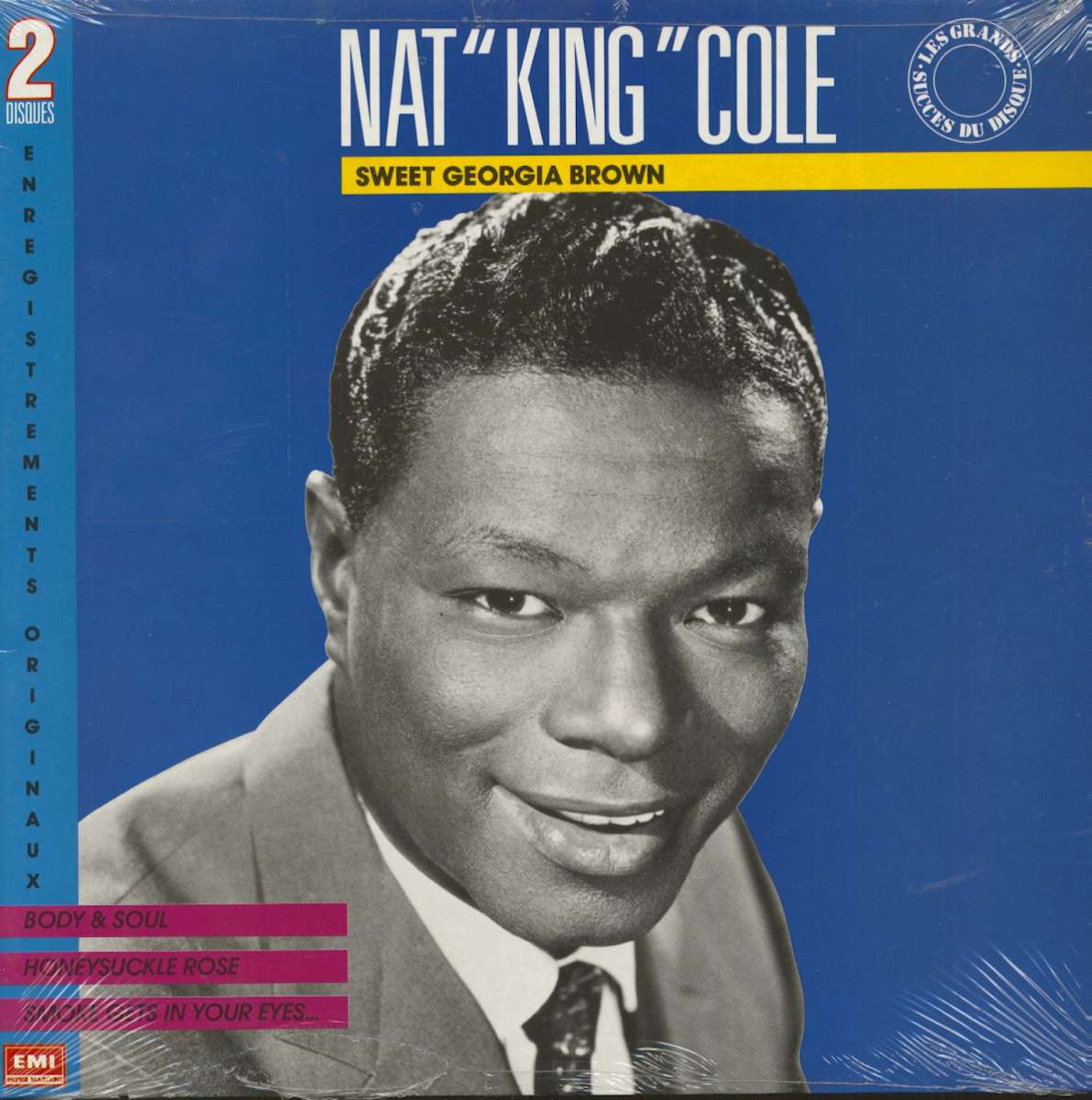 Nat King Cole: Sweet Georgia Brown (2-LP)
Art-Nr.: LP2516821


Sofort versandfertig, Lieferzeit** 1-3 Werktage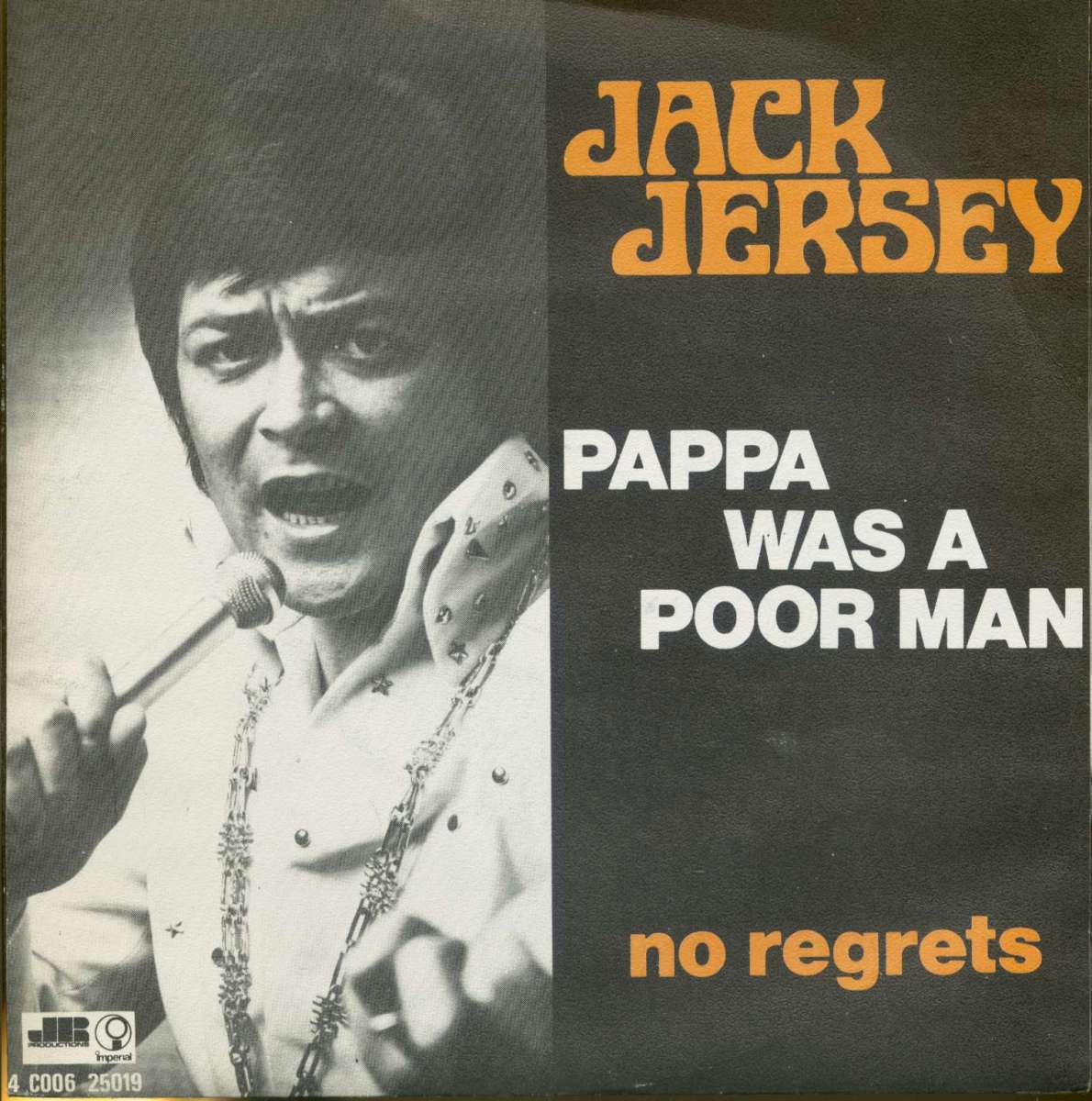 Jersey, Jack: Pappa Was A Poor Man - No Regrets (7inch,...
Art-Nr.: 45JJ625019


Sofort versandfertig, Lieferzeit** 1-3 Werktage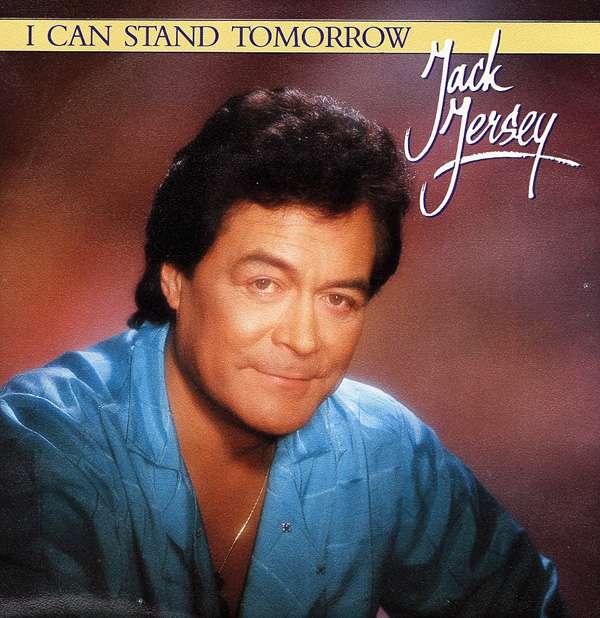 Jack Jersey: I Can Stand Tomorrow - Woman 7inch, 45rpm, PS
Art-Nr.: 142303


Artikel muss bestellt werden