Der Artikel wurde erfolgreich hinzugefügt.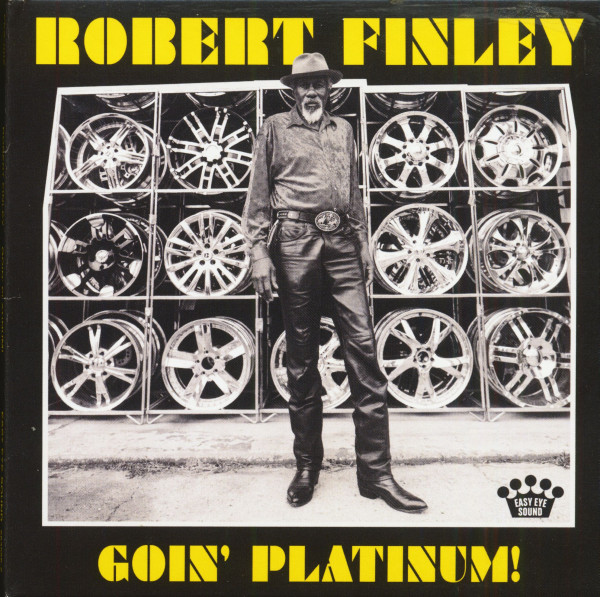 Artikel-Nr.:

CDEES002

Gewicht in Kg.:

0.041
(2017/Easy Eye Sound) 10 Tracks - Digisleeve - Der Soul- und Bluessänger Robert Finley...
mehr
Robert Finley: Goin' Platinum! (CD)
(2017/Easy Eye Sound) 10 Tracks - Digisleeve -

Der Soul- und Bluessänger Robert Finley veröffentlicht sein zweites Studioalbum Goin' Platinum!. Das Album fängt einen Künstler auf seinem Zenit ein, umgeben von einem All-Star-Cast an Sessionmusikern, die es mit seiner einzigartigen Stimme aufnehmen können, darunter Drummer Gene Chrisman (Elvis Presley, Aretha Franklin), Keyboarder Bobby Woods (JJ Cale, Bobby Womack), Hornspieler aus der Preservation Hall und der legendäre Gitarrist Duane Eddy.

Goin' Platinum! wurde mitgeschrieben und produziert von The Black Keys' Dan Auerbach, außerdem als Songwriter beteiligt waren Legenden wie John Prine, Nick Lowe und Pat McLaughlin. »Wir haben uns den Soul und den Rock and Roll geschnappt und einen Teufelskerl von einem Album aufgenommen«, sagt Finley dazu. Musik spielte schon immer eine Rolle in Finleys Leben, jedoch mehr als Hobby denn professionell.

Erst als Finley durch den nahezu vollständigen Verlust seines Augenlichtes gezwungen war, sich von der Tischlerei zurückzuziehen, sollten zwei glückliche Zufälle zu einer Wiederbelebung seiner Karriere führen. Ein Video von Finley, wie er Songs auf der Straße performt, fand außerdem seinen Weg zu Dan Auerbach, Frontmann der The Black Keys und ein frisch nach Nashville umgezogener Plattenlabelbesitzer. Auerbach erkannte das gewaltige und angeborene Talent des Sängers augenblicklich, und das Schreiben und Aufnehmen von Songs führte zu den Songs von Goin' Platinum!.
Artikeleigenschaften von

Robert Finley: Goin' Platinum! (CD)
Albumtitel:

Goin' Platinum! (CD)

Genre

Blues

Artikelart

CD

EAN:

0075597934366

Gewicht in Kg:

0.041
Finley, Robert - Goin' Platinum! (CD)

CD 1
01
Get It While You Can
02
Medicine Woman
03
If You Forget My Love
04
Three Jumpers
05
Honey, Let Me Stay The Night
06
You Do Not Have To Do Right
07
Complications
08
Real Love Is Like Hard Time
09
Empty Arms
10
Holy Wine
Robert Finley American Blues & Soul Singer Robert Finley of Bernice,...
mehr
"Robert Finley"
Robert Finley
American Blues & Soul Singer
Robert Finley of Bernice, Louisiana, has been playing the guitar nearly all his life. At the age of 11, his father gave him some money to get new shoes - but Robert walked to town and bought a guitar instead. He walked home in those old shoes and there was no looking back.
He joined the Army at age 17 and was originally sent to Germany as a helicopter technician. When he arrived, however, he discovered the Army band was in need of a guitarist and bandleader. He took over and traveled with the band throughout Europe until he was discharged. After returning home, Robert tried to continue a career in music but found doors shut to him - he had no contacts and needed to earn a living. He picked up carpentry, a skill he had learned from his father, which was how he supported himself until recently.

In 2015 Robert was diagnosed with glaucoma and was told by his doctors that his eyesight will continue to degenerate until he eventually becomes blind. With his failing eyesight, it is impossible for him to continue his carpentry work, so he returned to his musical ambitions. Robert says, 'I don't need my eyes to play. I feel the music. This is what I'm meant to be doing, and I'm going to do it.'

Bewertungen lesen, schreiben und diskutieren...
mehr
Kundenbewertungen für "Goin' Platinum! (CD)"
Bewertung schreiben
Bewertungen werden nach Überprüfung freigeschaltet.
Weitere Artikel von Robert Finley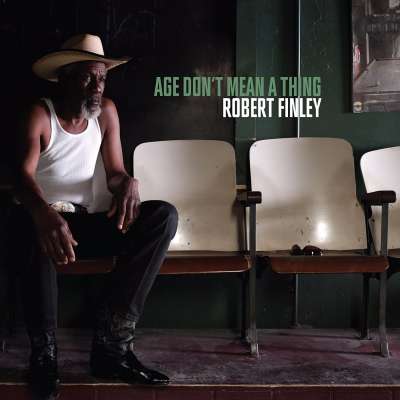 Robert Finley: Age Don't Mean A Thing (CD)
Art-Nr.: CDBGM534


Sofort versandfertig, Lieferzeit** 1-3 Werktage