Der Artikel wurde erfolgreich hinzugefügt.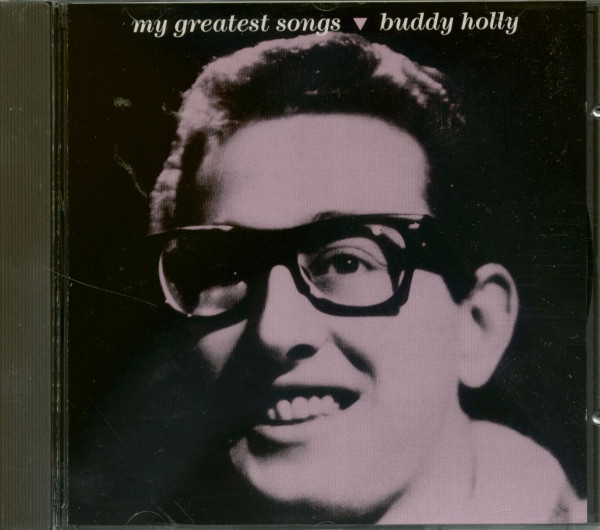 inkl. MwSt. / zzgl. Versandkosten - Abhängig vom Lieferland kann die MwSt. an der Kasse variieren.
Sofort versandfertig, Lieferzeit** 1-3 Werktage
Artikel-Nr.:

CDMCD18345

Gewicht in Kg.:

0.107
(1991/MCA) 14 tracks - liner notes by Colin Escott LINER NOTES On the surface, there was little...
mehr
Buddy Holly: My Greatest Songs (CD)
(1991/MCA) 14 tracks - liner notes by
Colin Escott
LINER NOTES
On the surface, there was little about
Buddy Holly
that see-med to qualify him for musical stardom. His family lived in Lub-bock, Texas, on the edge of the de-sert—hundreds of miles from the nearest recording studio. He had a poor complexion, bad teeth and glasses, and, when he sang, it was in a curiously high-pitched voice. But Buddy Holly made a virtue out of being different to the ex-tent that now—when people look back on the '50s—his one of the na-mes and faces that leaps instantly to mind. Charles Hardin 'Buddy' Hol-ley (the 'e' was dropped by the time he signed his first record ap-peared) was born in Lubbock, on September 7, 1936. He grew up li-stening to country music, and pik-king out chords on a cheap guitar. Thousands of kids across the South and Southwest were doing the same thing—but Buddy had two attributes most of them lacked talent and ambition.
He and his friend Bob Montgomery started performing over KDAV in Lub-bock during the early '50s as `Buddy and Bob'. Incidentally, Montgomery shared Buddy's am-bition, and stayed in the music bu-siness. Until recently, he was the head of CBS Records in Nash-ville. It was
Elvis Presley
who tur-ned Buddy's head around. Elvis played Lubbock twice during 1955, and Buddy was in the au-dience. In the wake of those shows, Buddy started integrating more R&B into his style, and checking out the black radio sta-tions. By the time he made his first set of solo demos, he was sin-ging
Joe Turner
,
Bo Diddley
and
Little Richard
songs, and making some tentative efforts at writing his own. In late 1955, Buddy impres-sed some country stars who swung through town on a package show, and was offered a contract by Decca Records in Nashville early in 1956. Decca, like every other record company, was scurrying around trying to find their answer to Elvis Presley.
Buddy made some fine records for them—inclu-ding the original 'version of "That'll Be The Day" — but not-hing clicked, and he was dropped at the expiration of his one-year term. Down, but not out, Buddy and his group started working at
Norman Petty
's studio in Clovis, New Mexico. It was there, away from Nashville's assembly-line at-mosphere, that Buddy Holly dis-covered what was special about his music. He used his own band instead of Nashville sidemen, and Petty encouraged him to exploit the quirkiness of his natural voice.
When they re-cut "That'll Be The Day", Buddy Holly announ-ced his arrival as an innovator. Petty landed a contract for Buddy and the Crickets with Coral Re-cords, and a parallel deal with Brunswick for Buddy as a solo artist. Ironically, both companies were New York subsidiaries of Decca, whose Nashville division had refused to re-new Buddy's contract. The first record covered by the deal, "That'll Be The Day", was a number one smash. Like
Fats Domino
, Elvis Presley and other true origina-tors, Budd) Holly's records were recognisable from the first few bars. He was wholly in control of his music. He wrote much of it, played guitar, directed the group and sang. In Norman Petty he found a producer who was willing to let him experiment, and one who didn't try to fit him into a pre-conceived mould. Slightly less than two years separated the night that Buddy re-cut "That'll Be The Day", and the night he perished in a frozen Iowa field. He packed a lifetime's accomplishments into those two years; he toured, played televi-sion dates, went overseas, mar-ried, and recorded constantly. He brought an almost unparalleled diversity to his recordings: go-for-broke rockers like "Oh Boy!" and "Rave On", ballads that broke new ground like "Heartbeat" and "Listen To Me"; and simply great pop songs like "Maybe Baby" and "Peggy Sue".
After his marriage, Buddy split from the Crickets and moved to New York. Sensing the demise of primitive three-chord rock 'n' roll, he started exploring new di-rections, such as recording with strings. Perhaps Buddy's flair for experimentation could have su-stained his career. Since his ear-liest days in Lubbock, he had al-ways kept his ears open to diffe-rent styles of music. New York, with the wide range of musics to be heard everywhere from recor-ding studios to open windows, would have provided fodder for his fertile imagination. All those questions remain unanswerable because of the crash of a light private plane car-rying Buddy, the
Big Bopper
and
Ritchie Valens
. At the time, Buddy hadn't seen a major hit in over a year, and he was playing in supp-ort of the Big Bopper and Valens, but history takes account of far more than chart statistics. Buddy Holly wielded an influence far beyond the nine hits he scored in his lifetime, and the couple he sco-red posthumously.
He was one of those archetypes who take every-thing they've heard, and meld it into something strikingly origi-nal—a distinction that places him in very select company.
COLIN ESCOTT
Artikeleigenschaften von

Buddy Holly: My Greatest Songs (CD)
Albumtitel:

My Greatest Songs (CD)

Genre

Rock'n'Roll

Artikelart

CD

EAN:

0008811834524

Gewicht in Kg:

0.107
Buddy Holly Buddy Holly Buddy Holly wurde am 7. September 1936 in Lubbock, Texas, als...
mehr
"Buddy Holly"
Buddy Holly
Buddy Holly
Buddy Holly wurde am 7. September 1936 in Lubbock, Texas, als Charles Hardin Holley geboren. Lubbocks geografischer Standort bedeutete, dass Holly in seinen prägenden Jahren Hillbilly, mexikanische und schwarze Musik im Radio gehört hätte, dieser kosmopolitische musikalische Hintergrund sollte sich als entscheidend für die Vielseitigkeit erweisen, die er in seinem eigenen Werk zeigte. Als Jugendlicher nahm er die Geige in Angriff, wechselte aber bald zur Gitarre. Er zeigte frühes Interesse an C&W, und schon während der Schulzeit hatte er seine eigene Show auf KDAV, dem lokalen Radio. Er wurde von Bob Montgomery unterstützt, und 1954 machten sie einige Hillbilly-Demo-Platten, die nach dem Tod als Holly in the Hills veröffentlicht wurden. Zusammen mit dem Bassisten Larry Welborn füllten Buddy und Bob manchmal die "lokalen Talente", wenn Reisepaket-Shows die Gegend besuchten. Als Ergebnis dieser Exposition und mit Hilfe des KDAV-Discjockeys Dave Stone, des Nashviller Agenten Eddie Crandall und des Verlegers Jim Denny wurde Buddy Holly 1956 bei Decca unter Vertrag genommen, um einige Singles in Nashville zu schneiden. Zwei wurden ohne Erfolg veröffentlicht, und bevor sein Vertrag mit Decca zustande kam, begann Holly, sich anderswo umzusehen, und schätzte, dass die Option nicht verlängert werden würde.

Obwohl Decca Holly eher unempfindlich behandelte (d.h. nicht mehr und nicht weniger unvoreingenommen als jeden anderen Hoffnungsträger), produzierten diese frühen Sessions mindestens zwei Holly-Klassiker, "Midnight Shift" und "Rock Around With Ollie Vee", und Holly arbeitete mit Musikern wie Sonny Curtis und Jerry Allison, die später an den Crickets beteiligt sein sollten. Allison und Holly waren Schulfreunde gewesen und hatten oft als Drum-Gitarren-Duo zusammen gespielt. Die Grenzen dieses Line-Ups halfen, ihren Stil zu entwickeln, den sanften Wechsel von Rhythmus zu Lead in Buddys Gitarrenspiel, das Versatility von Jerrys Schlagzeug. Als die beiden 1955 anfingen, professionell zusammen zu spielen, war es noch ungewöhnlich, Schlagzeug in einer Country-Besetzung zu finden. Kurz nach seiner letzten Decca-Session begann Holly in Norman Petty's Studio in Clovis, New Mexico, zu arbeiten.

Petty, der auch ein Mid-of-the-Road-Bandleader war, war ein Pionier des kleinen, unabhängigen Tonstudios, auch war er ungewöhnlich, da er eher pro Song als pro Stunde berechnete, was den Druck auf die Musiker verringerte. Holly, Allison und Welborn nahmen zusammen mit einem Gesangsquartett, zu dem auch der zukünftige Cricket Niki Sullivan gehörte, im Februar 1957 die Aufnahmen "That'll Be The Day" und "I'm Looking For Someone To Love" auf. Petty reichte die Songs zunächst beim Roulette in New York ein, da sie bereits Hits aus seinem Studio mit Buddy Knox und Jimmy Bowen hatten. Sie waren nicht interessiert, aber Holly und die Crickets wurden bald von Coral gezeichnet. Die Platte erreichte Platz 3 in Amerika und Platz 1 in Großbritannien und wurde mit fast gleichem Erfolg von Oh Boy" / Not Fade Away" aufgenommen. Zu diesem Zeitpunkt war Joe Mauldin der Bassist der Crickets geworden, mit Niki Sullivan an der Rhythmusgitarre. Bald darauf begann Petty, die schnell eine leitende Position übernommen hatte, sowohl mit den Crickets als auch mit Holly solo aufzunehmen, obwohl die Musiker oft die gleichen waren. Holly's erster Hit unter seinem eigenen Namen war'Peggy Sue', Ende 1957, gefolgt in Großbritannien von'Listen To Me' und in beiden Ländern von'Rave On' und der Bobby Darin Nummer'Early In The Morning' (zu diesem Zeitpunkt, Mitte 1958, hatte Holly begonnen, in New York ohne die Crickets sowie in Clovis aufzunehmen). Nach einer britischen Tournee mit den Crickets in diesem Jahr heiratete Holly Maria Elena Santiago und zog nach New York. Der Rest der Crickets wollte den Zug nicht machen und trennt sich so von Holly. Das war wahrscheinlich unvermeidlich. Petty versuchte, Holly's Karriere zu erweitern, und eines der ersten Ergebnisse war, ihn mit dem Dick Jacobs Orchestra aufzunehmen (insbesondere `It Doesn't Matter Anymore').

Zu Holly's Begleitgruppe an Live-Dates zu dieser Zeit gehörte Tommy Allsup, den er früher zu den Crickets gebracht hatte, um Lead-Gitarre zu spielen (es ist ein Fehler anzunehmen, dass Holly diese Rolle auf all seinen Platten erfüllt hat). Andere bemerkenswerte Musiker, mit denen Holly zu dieser Zeit zusammenarbeitete, waren der Saxophonist King Curtis und der junge Waylon Jennings, dessen erste Solo Aufnahme "Jole Blon" von Buddy Holly produziert wurde. Anfang 1959 stand Holly's Karriere an einem Scheideweg. Trotz der bedeutenden frühen Auswirkungen sowohl bei den Crickets als auch als Solokünstler, trotz seiner eigenen zielstrebigen Einstellung zum Erfolg und der Versuche, die er unternahm, um die Grundlage für eine lange Karriere zu schaffen, gab es wenig in strikter kommerzieller Hinsicht, was darauf hindeutet (außer im Nachhinein), dass er sich von vielen anderen Rockmusikern dieser Zeit unterschied.
Er starb am 3. Februar 1959, zusammen mit Ritchie Valens und dem Big Bopper, kurz nachdem er vom Flughafen Mason City in Iowa gestartet war, auf dem Weg zwischen den Pauschalreisen in Clear Lake und Fargo. Seine aktuelle Platte, Heartbeat", hatte kaum Einfluss auf die Hot Hundred. Die erste posthume Veröffentlichung,'It Doesn't Matter Anymore' Raining In My Heart', war ein großer Hit in America und Großbritannien.

In in Großbritannien hielt ihn eine Reihe von verarbeiteten Bändern, die von Norman Petty herausgebracht wurden, bis Mitte der sechziger Jahre in den Charts, während ein Album seiner bekanntesten Tracks zehn Jahre zuvor noch in den Top Ten der Budget-Preis-Charts war. Buddy Holly sagte: "Wir schulden das alles Elvis". Unzählige Stars der sechziger Jahre stehen in ähnlicher Weise in der Schuld. Buddy Holly war einer der beiden großen Sänger / Songwriter / Musiker der Pop-Fünfziger Jahre (der andere war Chuck Berry). Er war ein Pionier der Standard zwei Gitarren / Bass / Schlagzeug Besetzung, und des Double-Tracking. Fast alles, was ein Rock/Popsong sagen kann, wurde von dem 22-jährigen Buddy Holly vor Jahrzehnten gesagt.


Bewertungen lesen, schreiben und diskutieren...
mehr
Kundenbewertungen für "My Greatest Songs (CD)"
Bewertung schreiben
Bewertungen werden nach Überprüfung freigeschaltet.
Weitere Artikel von Buddy Holly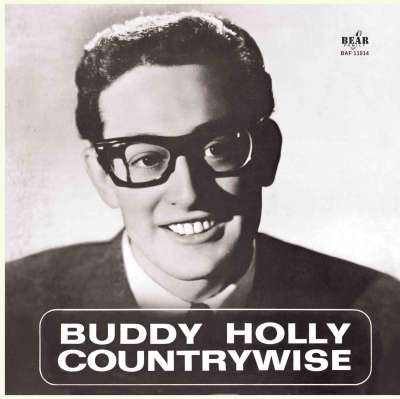 Buddy Holly: Countrywise (LP, 10inch, Ltd.)
Art-Nr.: BAF11014


Sofort versandfertig, Lieferzeit** 1-3 Werktage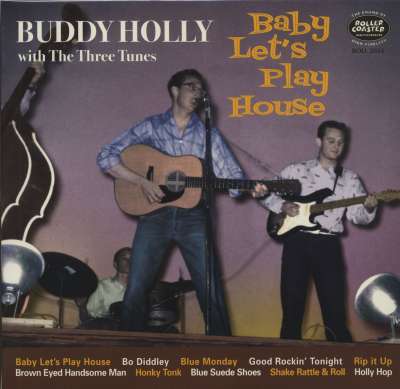 Buddy Holly: Baby Let's Play House (LP, 10inch)
Art-Nr.: LPROLL2024


Artikel muss bestellt werden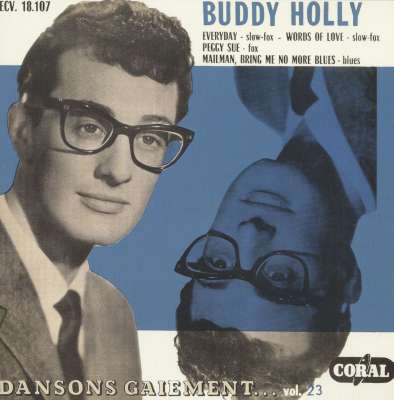 Buddy Holly: Danson Gaiement ... Vol.23
Art-Nr.: 45ECV18107


nur noch 1 verfügbar
Sofort versandfertig, Lieferzeit** 1-3 Werktage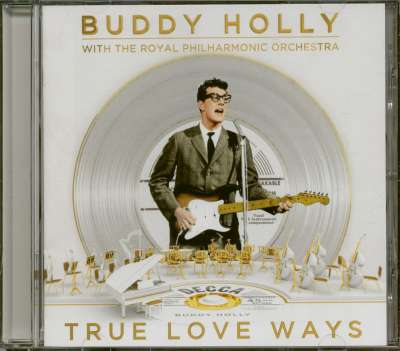 Buddy Holly with the Royal Philharmonic Orchestra: True Love Ways (CD)
Art-Nr.: CD7715316


Artikel muss bestellt werden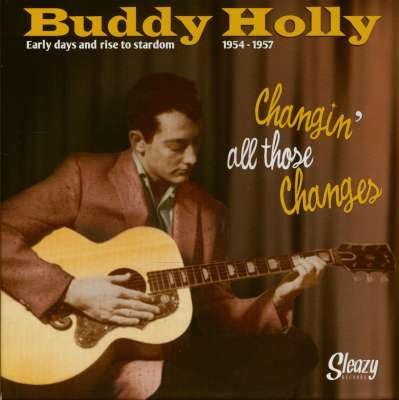 Buddy Holly: Changin' All Those Changes - Early Rise To...
Art-Nr.: 45SR155


nur noch 1 verfügbar
Sofort versandfertig, Lieferzeit** 1-3 Werktage