Der Artikel wurde erfolgreich hinzugefügt.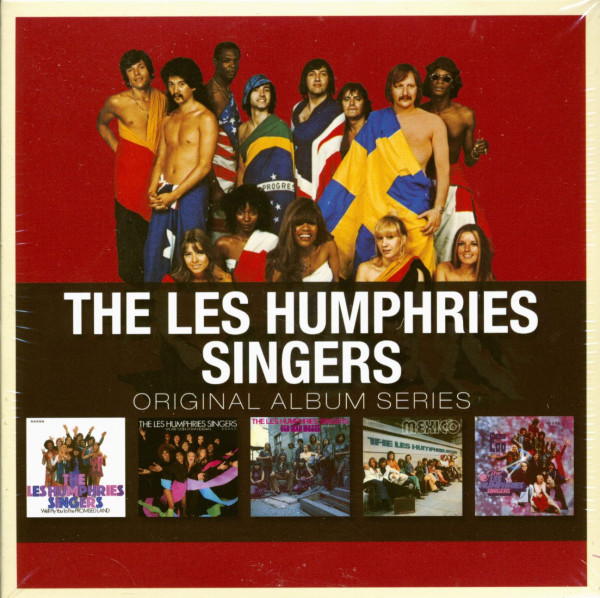 Benachrichtigen Sie mich, sobald der Artikel lieferbar ist.
inkl. MwSt. / zzgl. Versandkosten - Abhängig vom Lieferland kann die MwSt. an der Kasse variieren.
Artikel derzeit nicht verfügbar, Lieferfristen von bis zu 2-3 Wochen sind zu erwarten. (soweit verfügbar beim Lieferanten - kann schneller gehen, manchmal aber leider auch nicht)
Artikel-Nr.:

CD697526

Gewicht in Kg.:

0.15
(2011/Sony) 60 tracks CD on SONY RECORDS by Les Humphries Singers - Original Album Series (5-CD)
mehr
Les Humphries Singers: Original Album Series (5-CD Slipcase)
Artikeleigenschaften von

Les Humphries Singers: Original Album Series (5-CD Slipcase)
Albumtitel:

Original Album Series (5-CD Slipcase)

Genre

Pop

Artikelart

CD

EAN:

5052498697526

Gewicht in Kg:

0.15
Die Humphries-Sängerinnen und -Sänger Einer der fröhlichsten Klänge, die in den 70er und 80er...
mehr
"Les Humphries Singers"
Die Humphries-Sängerinnen und -Sänger

Einer der fröhlichsten Klänge, die in den 70er und 80er Jahren die Radiowellen durchdrangen, kam aus Mitteleuropa mit freundlicher Genehmigung der Les Humphries Singers. Angeführt von dem rätselhaften Les Humphries, der heute in seiner britischen Heimat lebt. Les ist ein
rätselhafter Gefährte und sehr wenig ist über die Gruppe in den Musikgeschichtsbüchern dokumentiert. Wir kennen und erinnern uns an die wunderbare Musik, die er jedoch mit seiner inspirierenden, multirassischen und choralen Gruppe seit drei Jahrzehnten gemacht hat. Ein Musikstil, der zum Synonym für die deutsche Kultur der 70er und frühen 80er Jahre wird.

Die Les Humphries Sängerinnen und Sänger traten erstmals auf der internationalen Bühne als 11-köpfiger spiritueller Chor auf. Ende der 60er Jahre unterschrieben sie bei Decca Records und veröffentlichten Ende 1970 ihre erste Single'To My Fathers House'/'Gospel Train'. Es erhielt eine beträchtliche Menge Radio-Airplay in ganz Europa, konnte aber kaum Charts erstellen, ebenso wenig wie ihre zweite Single This Ole House'/'We'll Fly You To The Promised Land' (März'71), ihre dritte Single `Soolaimon'/Sloop John B', eine doppelköpfige Überarbeitung von zwei 60er-Jahre-Klassikern (zuvor Hits für Neil Diamond und The Beach Boys), die ihnen viel mehr Hörer und erstmals in die europäischen Charts brachten. Die Les Humphries Singers wendeten sich an Fans jeden Alters, verkauften unglaubliche Mengen an Alben, überfüllten Konzertsälen und "headlined" auf Open-Air-Festivals auf der ganzen Welt. Mit ihren grandiosen Wiedergaben von Standards und Les' eigenem Material.

1972 erreichten sie wirklich Super Stardom", die Les Humphries Group erschien im Fernsehen mit ihrer neuesten Single 01" Man Mose'/ Going Down Jordan" (März), beide Seiten wurden zu riesigen Hits. Die Gruppe folgte schnell ihrem ersten Chart-Topper mit'Take Care Of Me'/'Mary Turn The Lamp Down Low' (May), einem weiteren Hit und einem weiteren großartigen Sing-A-Long-Song. Was Harry Belafonte in den 60er Jahren mit seinem karibischen Stil gemacht hatte, gelang es den Les Humphries Singers, ein Jahrzehnt später auf ihre Weise zu wiederholen. Kein europäisches Sommerfest wäre in den 70er Jahren ohne ihre Musik komplett gewesen, ihre liebenden Fans wuchsen weiter. 1973 veröffentlichten sie den Partyklassiker `Mama Loo', eine großartige Les Humphries-Komposition, einen Showstopper bei ihren Konzerten und eine der beliebtesten Singles, die sie je aufgenommen haben. Die nächste Veröffentlichung von The Les Humphries Singers war UniformI Kentucky Dew" (Oktober `73), ein Favorit bei ihren vielen Fans. 1975 unterzeichneten die Les Humphries Singers einen neuen Plattenvertrag (mit Antic Records in Großbritannien) in der Hoffnung, ihre wunderbare, erhebende Musik über die Grenzen hinaus zu verbreiten, die sie in der ersten Hälfte der 70er Jahre (Festland Europa) so eng und loyal gehalten hatten.

Es gab vier weitere Singles, die 1975 in Großbritannien veröffentlicht wurden: "She's Really Something" und "Spanish Discotheque". Indischer Krieg' und'Sing Sang Song' im Jahr 1976. Single-Veröffentlichungen wie'Kansas City' (ein weiterer Les Humphries Song) und'New Orleans' waren Mitte der 70er Jahre große Verkaufshits in Europa und gehören bis heute zu ihren bekanntesten und beliebtesten. Keine Gruppe vor oder nach der Gründung hat es jemals geschafft, so viel stimmliche Freude in eine 7" Scheibe Vinyl zu packen. Der Les Humphries 'Sound' war ein garantiertes Tonikum. Vielleicht hätten sie auf Rezept erhältlich sein sollen ("Diese Alben 3 mal täglich nach den Mahlzeiten anhören...."). 1989 erschien ein grandioser'Mega Mix' mit den größten Hits'Mama Loo' und'Mexico', der sie wieder ins'Chartland' brachte, die Maxi Single/12" verpackt noch heute die Böden in Diskotheken. In den 90er Jahren kehrte Les Humphries nach Großbritannien zurück und besuchte kürzlich wieder diese wunderbaren Tage, in denen er seine einzigartigen Arrangements zu den Hits und einer Reihe von neu aufgenommenen Songs brachte, darunter die Klassiker The Clapping Song" und Oh Happy Day". Um eine neue Generation von Fans zu begeistern und wenn du, wie ich, ein langjähriger Fan bist, kannst du einige wunderbare Erinnerungen an diese goldenen Tage wieder aufleben lassen. Ich weiß, dass du es genießen wirst, dieses "Very Best Of" zu hören.... es ist genau das, was der gute Arzt bestellt hat.
Kevin James



Bewertungen lesen, schreiben und diskutieren...
mehr
Kundenbewertungen für "Original Album Series (5-CD Slipcase)"
Von:
Gorray
Am:
16.08.2016
Kurze Lieferzeit, gute Info
Weitere Einkäufe möglich
Bewertung schreiben
Bewertungen werden nach Überprüfung freigeschaltet.
Weitere Artikel von Les Humphries Singers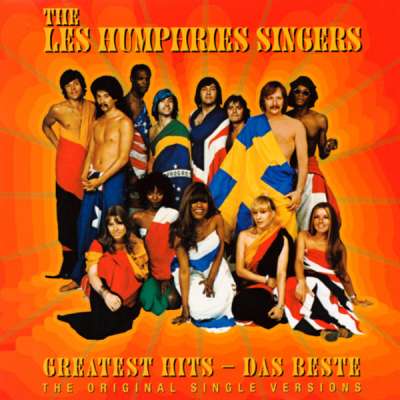 Les Humphries Singers: Greatest Hits - Das Beste
Art-Nr.: CDTEL27879


Artikel muss bestellt werden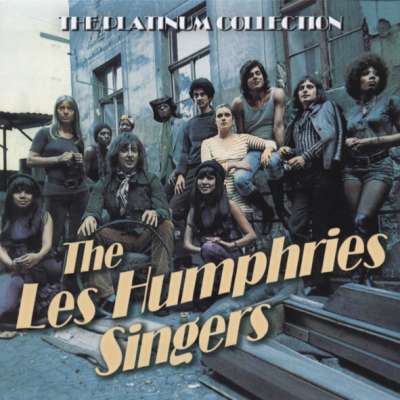 Les Humphries Singers: Platinum Collection
Art-Nr.: CD728921


Artikel muss bestellt werden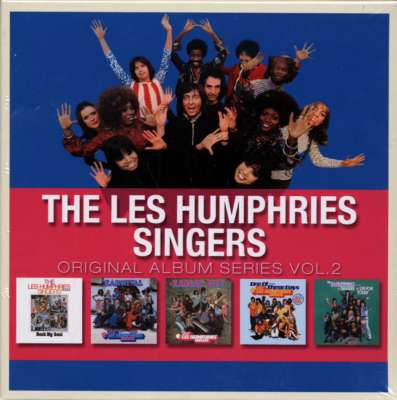 Les Humphries Singers: Original Album Series Vol.2 (5-CD)
Art-Nr.: CDW067625


Artikel muss bestellt werden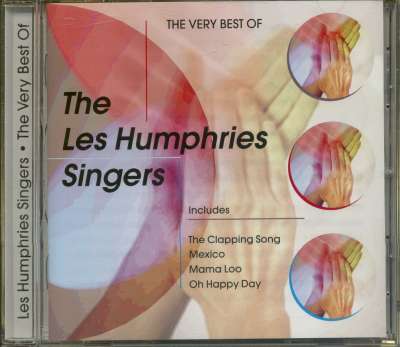 Les Humphries Singers: The Very Best Of (CD)
Art-Nr.: CDCMC8239442


Artikel muss bestellt werden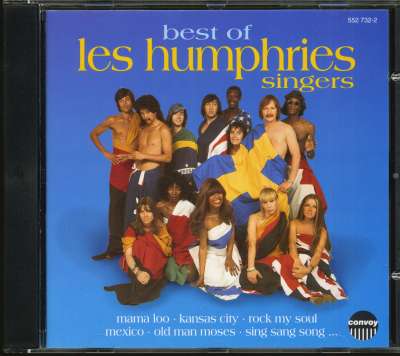 Les Humphries Singers: Best Of Les Humphries Singers (CD)
Art-Nr.: CDCON7322


Artikel muss bestellt werden