Für die Filterung wurden keine Ergebnisse gefunden!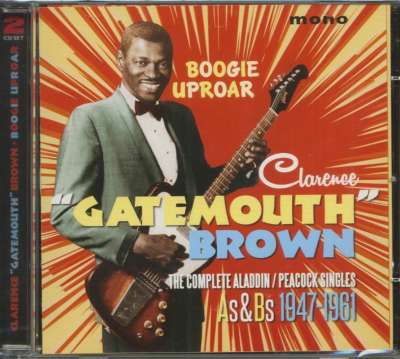 Clarence 'Gatemouth' Brown: Boogie Uproar - Complete Aladdin/Peacock...
Art-Nr.: CDJAS3079

(Jasmine) 45 Tracks - Clarence'Gatemouth' Brown war mehr als nur ein Blues-Musiker, während seiner langen Karriere umarmte er viele der Nebenflüsse der amerikanischen Musik. Er war nicht nur ein hervorragender Gitarrist, der, wie B. B....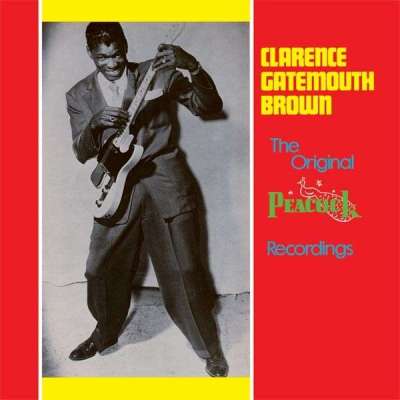 Clarence 'Gatemouth' Brown: The Original Peacock Recordings
Art-Nr.: LPSUIT1314

(2014/Mr.Suit) 12 Tracks, original Peacock Aufnahmen, 1952-59. Auf 500 Stück limitiert! Knackige 50er Jahre R&B Blasters mit einem Touch Rock'n'Roll zeigen Browns Vielseitigkeit - im Gesang, seine Gitarren-Techniken und natürlich sein...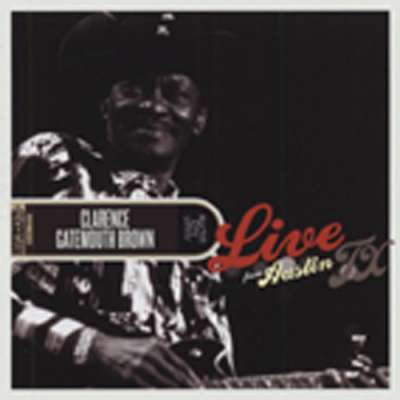 Clarence 'Gatemouth' Brown: Live From Austin, TX (CD-DVD)
Art-Nr.: CDNW6223

(1996 'New West') (62:26/10) ' 'Recorded and filmed live at Austin City Limits, KLRU-TV, Austin, Texas - February 6, 1996' - Gute Aufnahmen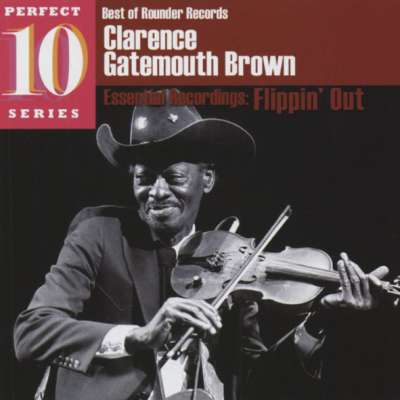 Clarence 'Gatemouth' Brown: Essential Recordings: Flippin' Out
Art-Nr.: CDROU2201

(1983/85 'Rounder') (43:08/10) 'Best Of'-Zusammenstellung aus dem Katalog des größten unabhängigen Plattenlabels in den USA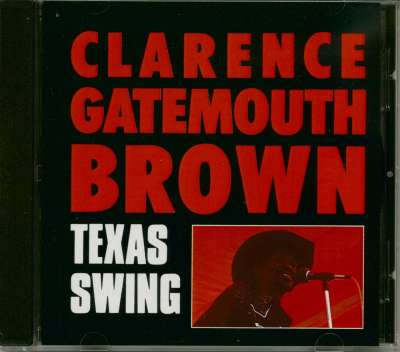 Clarence 'Gatemouth' Brown: Texas Swing (CD)
Art-Nr.: CDROU11527


Sofort versandfertig, Lieferzeit** 1-3 Werktage
(1981/82 'Rounder') (66:39/17)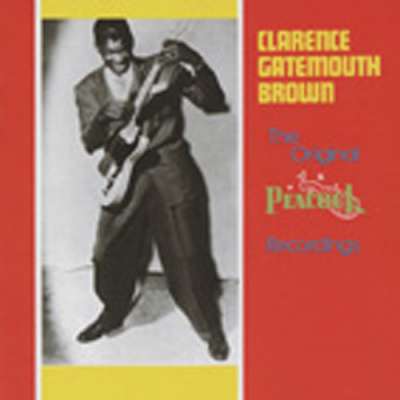 Clarence 'Gatemouth' Brown: Peacock Recordings (CD)
Art-Nr.: CDROU2039


Sofort versandfertig, Lieferzeit** 1-3 Werktage
(1952-59 'Duke/Peacock') (32:43/12) Ein Klassiker mit Aufnahmen der fünfziger Jahre. Diese Titel verdeutlichen den ungeheuren Einfluss von 'Gatemouth' auf ganze Generationen nachfolgender Blues- und Rockgitarristen: kraftvoll, laut,...
Clarence 'Gatemouth' Brown: Atomic Energy (1947-59)
Art-Nr.: BB305

-Atomic Energy (1947-1959) Blues Boy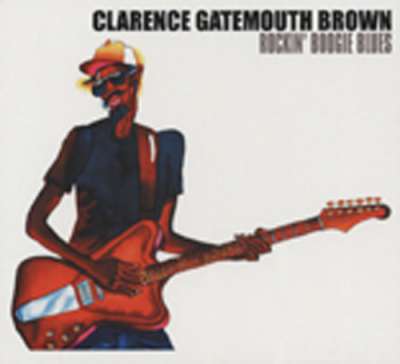 Clarence 'Gatemouth' Brown: Rockin' Boogie Blues
Art-Nr.: CD250267

(1947-54 'Duke/Peacock') (62:04/23) Ich hasse diese Veröffentlichungen! Der Künstler kann sich ja nicht mehr wehren und verhindern, dass seine alten Aufnahmen in teils unsäglich miserabler Qualität wiederveröffentlicht werden. Doch wir,...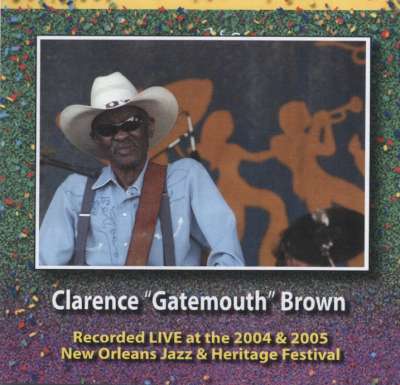 Clarence 'Gatemouth' Brown: Jazz Fest 2004 and 2005 (2-CD)
Art-Nr.: CD171922


Sofort versandfertig, Lieferzeit** 1-3 Werktage
(2004/05 'Munckmix') (108:46/19)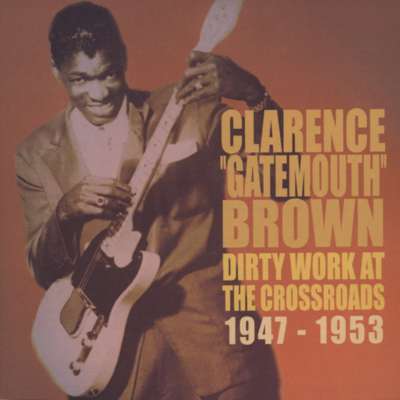 Clarence 'Gatemouth' Brown: Dirty Work At The Crossroads
Art-Nr.: CDACR216


Sofort versandfertig, Lieferzeit** 1-3 Werktage
(2006/Acrobat) 28 tracks.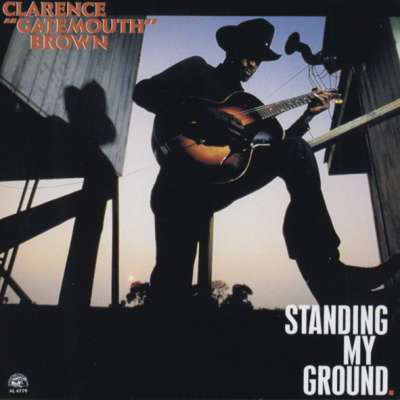 Clarence 'Gatemouth' Brown: Standing My Ground
Art-Nr.: CDAL4779

(1989 'Alligator') (37:00/09)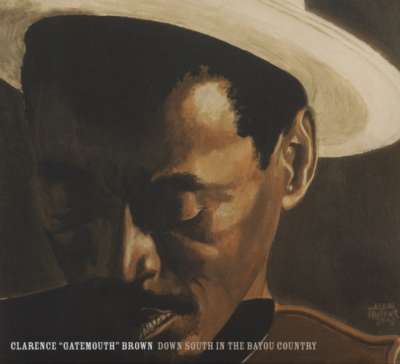 Clarence 'Gatemouth' Brown: Down South In The Bayou Country
Art-Nr.: CD9832112

(1972-74 'Barclay') (48:51/16) Mit diesem Album schockte der für seinen Jumpblues bekannte Bluesgitarrist seine Fans. Louisiana Country Music! Und dann spielt er nicht mal Gitarre. Davon mal abgesehen ist dies ein wunderschönes Album das...
Wer war/ist

Clarence 'Gatemouth' Brown

? - CDs, Vinyl LPs, DVD und mehr
Clarence Gatemouth Brown
Copeland war nicht die einzige Bluesgitarrengröße aus Texas, deren Karriere durch Aufnahmen für Rounder eine Renaissance erlebte. Clarence 'Gatemouth' Brown war in den 60er- und 70er-Jahren nicht so stark präsent, nachdem er für Don Robeys Peacock Records in Houston ein paar der innovativsten Bluesplatten der späten 40er- und frühen 50er-Jahre eingespielt hatte. Jetzt war er zurück und zeigte sein Können sowohl auf der Gitarre als auch auf der Geige und wehrte sich vehement dagegen, als Bluesmann eingestuft zu werden. Country, Jazz, Calypso, Swing – Gate konnte es alles mit Stolz vortragen.
"Ich bin ein Musiker. Ich spiele alles", sagte Brown. "Ich hasse es, in einer Richtung festzuhängen. Ich will nie in eine Schublade gesteckt werden, dafür werde ich sorgen!" Ein weiterer äußerst vielseitiger Gitarrist, der Country-Picker Roy Clark, brachte Gates großes Comeback ins Rollen, als er ihn 1979 zu einem gemeinsamen Album einlud, 'Makin' Music' auf MCA. "Roy kam und sagte: 'Lass uns eine LP machen!", sagte Brown. "Es war einfach eine Jam-Session, aber es gelang sehr gut."
Gate war bei Rounder auf sich allein gestellt. Von Jim Bateman und Scott Billington im Studio in the Country in Bogalusa, Louisiana, produziert, war 'Alright Again!' 1981 Browns erstes Album für diese Plattenfirma, eingespielt mit seiner regulären Rhythmusgruppe (Pianist Larry Sieberth, Bassist Myron Dove und Drummer Lloyd Herrman) plus fünfköpfigem Bläsersatz. Brown wurde auf seinem eigenen satirischen Dollar Got The Blues etwas funky, und Stanton Davis Jr. steuerte zwei Chorusse Trompetensolo bei. Gates Gitarrensound hatte sich im Vergleich zu seiner angezerrten, explosiven Attacke Anfang der 50er-Jahre völlig verändert. Er spielte so schnell wie immer, aber zeigte seine exquisite Technik jetzt auf einer Gibson Firebird auf dezentere, jazzigere und absolut einzigartige Weise.
"Ich spiele auf allen Instrumenten Bläserlinien", sagte er. "Was immer ich spiele, ich versuche es auf meinen eigenen Sound hinzubiegen. Und dann verwende ich kein Plektrum. Ich kann mein Instrument kontrollieren, nicht das Instrument mich." Brown hatte schon immer mit Kapodaster gespielt. "Das ist mein Markenzeichen", sagte er. "So hab ich's gelernt, so spiele ich."
Gate machte viele weitere Platten für Rounder, Alligator und Verve/Gitanes, bevor 2004 bei ihm Lungenkrebs diagnostiziert wurde. Hurricane Katrina unterbrach seine letzten Tage in Slidell, Louisiana, und Brown starb am 10. September 2005 in seiner alten Heimatstadt Orange, Texas. Seine künstlerische Bandbreite war wirklich einmalig.
Bill Dahl
Chicago, Illinois
Electric Blues 1939-2005. - The Definitive Collection!
Weitere Informationen zu Clarence 'Gatemouth' Brown auf de.Wikipedia.org