Der Artikel wurde erfolgreich hinzugefügt.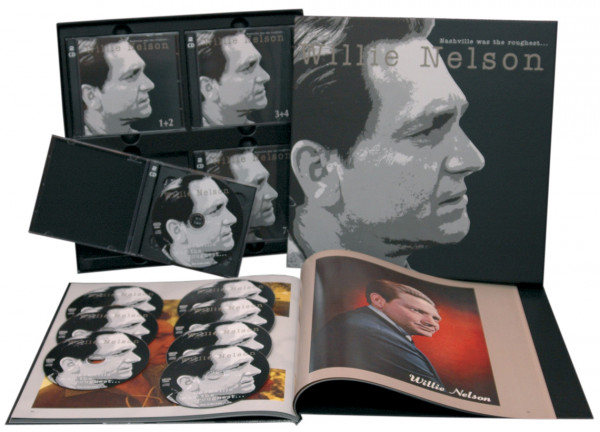 Benachrichtigen Sie mich, sobald der Artikel lieferbar ist.
209,95 € *
225,95 € *
(7,08% gespart)
inkl. MwSt. / zzgl. Versandkosten - Abhängig vom Lieferland kann die MwSt. an der Kasse variieren.
Artikel derzeit nicht verfügbar, Lieferfristen von bis zu 2-3 Wochen sind zu erwarten. (soweit verfügbar beim Lieferanten - kann schneller gehen, manchmal aber leider auch nicht)
Artikel-Nr.:

BCD15831

Gewicht in Kg.:

2
8-CD Box (LP-Format) mit 72-seitigem gebundenem Buch, 219 Einzeltitel. Spieldauer ca. 587...
mehr
Willie Nelson: Nashville Was The Roughest..(8-CD Deluxe Box Set)
8-CD Box (LP-Format) mit 72-seitigem gebundenem Buch, 219 Einzeltitel. Spieldauer ca. 587 Minuten.
Bevor
Willie Nelson
einer der Protagonisten der Outlaw-Szene in den 1970er Jahren wurde, versuchte er sein Glück in Nashville. 1964 spielte er einige Aufnahmen für Monument ein und nahm kurz darauf Chet Atkins' Angebot an, bei RCA zu unterschreiben. In acht Jahren, von 1964 bis 1972, kristallisierte sich ein Stil heraus, der ihn zu einem der erfolgreichsten Country-Künstler machte. Es entstanden ein
Live
-Album, das in Fort Worths Panther Hall aufgenommen wurde; eine LP mit Ernest Tubbs
Troubadours
. Aber abgesehen von einigen unbedeutenden Hits blieben die großen Erfolge aus. Gegen Ende seiner RCA-Zeit nahm er zwei Konzept-Alben auf: 'Texas In My Soul', ein Tribut an seine Heimat und 'Yesterday's Wine', heute als bahnbrechend eingestuft, damals kaum bemerkt. Während seiner letzten Aufnahmesessions begann er 'Phases, Stages Circle And Cycles', ein Projekt, das er bei RCA nicht beenden konnte, dann allerdings zwei Jahre später bei Atlantic herausbrachte. Die Grundlagen seiner späteren Erfolge wurden bei RCA gelegt. Diese 8 CDs enthalten alle RCA- und Monument-Aufnahmen aus den Jahren 1964 bis 1972 und bieten einen definitiven Blick in die Entwicklung und Karriere eines der größten Stilisten der amerikanischen Musikgeschichte.
Ausserdem ist ein 72-seitiges Buch im LP-Format mit einer Biografie von Rich Kienzle, einer Diskografie und vielen seltenen und teilweise bisher unveröffentlichten Fotos enthalten.
Artikeleigenschaften von

Willie Nelson: Nashville Was The Roughest..(8-CD Deluxe Box Set)
Albumtitel:

Nashville Was The Roughest..(8-CD Deluxe Box Set)

Genre

Country

Edition 2

Deluxe Edition

Artikelart

Box set

EAN:

4000127158314

Gewicht in Kg:

2
Willie Nelson Geboren am 30. 4. 1933 in Abbott, Texas, USA. Willie Nelson spielte bereits...
mehr
"Willie Nelson"
Willie Nelson
Geboren am 30. 4. 1933 in Abbott, Texas, USA.
Willie Nelson spielte bereits als Kind und Jugendlicher in Country-Bands. Er ist einer der größten Stars des Genres überhaupt und war bis heute mit über 100 Singles in den US-Country-Charts vertreten.
Nach der Veröffentlichung seiner Debüt-45er 'Lumberjack' 1956 siedelte er nach Nashville über, wo er eigene Demos verkaufte und damit seine Autoren-Karriere einläutete. 1961 spielte er mit Ray Price bei den Cherokee Cowboys. Er schrieb erste Hits für Roy Orbison, Patsy Cline und Faron Young. Nelson ließ sich nach seiner Heirat mit Shirley Collie als Schweinefarmer in Ridgetop, Tennessee, nieder. Er trat bis heute mit stilistisch so unterschiedlichen Kollegen wie Bob Dylan, Carlos Santana, Neil Young und Julio Iglesias in Duetten auf.
Mit Johnny Cash, Waylon Jennings und Kris Kristofferson spielt er, neben seiner Solo-Karriere, unter dem Namen The Highwaymen. 1978 Gründung des eigenen Labels Lone Star. Nelson stand Anfang der 90er Jahre mit rund 16 Millionen Dollar Schulden bei der US-Steuerbehörde in der Kreide. 1991: Hochzeit mit Annie D'Angelo. Die Zahl von Nelsons eingespielten Songs liegt jenseits der 1000er-Marke.

Aus dem Bear Family Buch - 1000 Nadelstiche von Bernd Matheja - BFB10025 -
Willie Nelson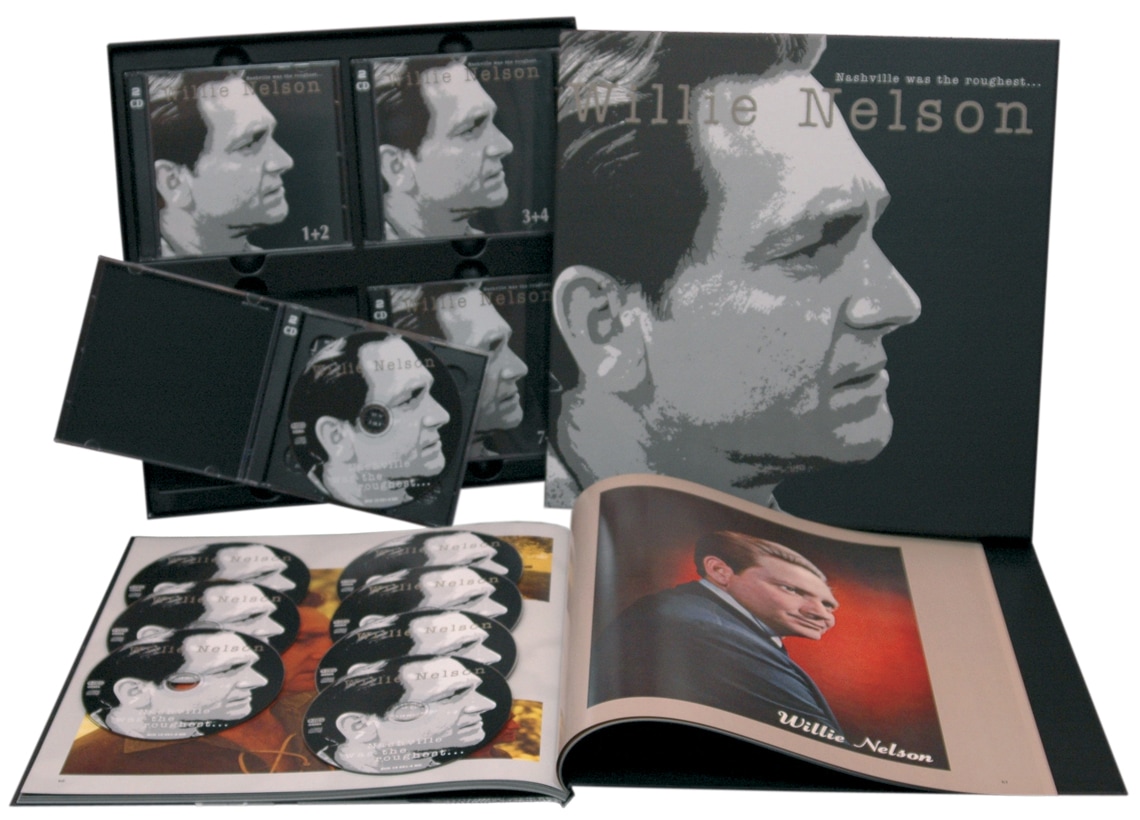 Die Jahre 1964 bis 1972 waren acht von Nashvilles unruhigeren Jahren: Der poporientierte'Nashville Sound', der von Chet Atkins und Owen Bradley entwickelt wurde, war von einem Großteil der Branche angenommen worden. In den späten 1950er Jahren, nachdem der Rock'n' Roll die gesamte Musikindustrie von Nashville von ihrem wackeligen Fundament verdrängt hatte, hatte dieser glattere, raffiniertere Sound Nashville gerettet, indem er die Länderrekorde ausweitete, um Pop-Plattenkäufer zu schnappen. Es machte Don Gibson, Jim Reeves und Patsy Cline zu größeren Stars, als sie allein im harten Land gesungen hatten. Bis 1964 verlangsamte sich dieser anfängliche Ansturm der Kreativität. Flugzeugabstürze forderten zwei Top-Exponenten, Cline 1963, Reeves im Sommer 1964. Zu diesem Zeitpunkt war Eddy Arnold, dessen Kette massiver Hits im Zuge von Elvis nachließ, dabei, ein dramatisches Comeback mit aufwendig orchestrierten Balladen wie Make The World Go Away zu feiern, Lichtjahre von der intimen Würde seiner 1940er Jahre Hits entfernt. Ray Price hatte bereits damit begonnen, bei vielen seiner Aufnahmesessions gelegentlich ein Streichquartett um die Cherokee Cowboys zu wickeln, um neue Fans zu gewinnen, aber viele ältere zu schicken, die vor Ekel davonstampfen.
Nicht einmal ein Honkytonk-Riese von George Jones' Statur war immun gegen die Soundproduktion in Nashville. Auf der Bühne war es Texas Honkytonk Business as usual, die Geige und der Stahl jammerten hinter ihm. Das Aufnahmestudio war eine andere Sache. Pappy Daily, sein Entdecker und einziger Produzent, zwang Jones in die weichere Form bei United Artists und später bei Musicor Records. Er setzte diesen Modus mit Billy Sherrill fort, nachdem er 1970 zu Epic kam.
Ein paar Wildcards wirkten der sirupartigen Seite der Dinge entgegen, da sich das Landespublikum bei der Erweiterung teilte. Als Price aus seiner strassbesetzten Haut in Smokings schlüpfte, brach ein Honky-Tonk-Zyklon der Westküste zusammen, unaufhaltsam, als die Staubstürme, die Texans und Okies überhaupt nach Kalifornien trieben, aus Bakersfield herausschrien. Der Erfolg von Buck Owens, gefolgt vom Aufstieg von Merle Haggard, spiegelte den Glauben vieler Fans wider, dass einige der Pop-Sachen zu weit gingen, dass Nashville eine Alternative brauchte. Eine zweite Alternative kam aus Music City mit dem Aufstieg von Johnny Cash. Seine seit fast einem Jahrzehnt beliebte, schnörkellose Musik und die phänomenal erfolgreiche 1967er LP "Folsom Prison" waren für Nashville nicht so überraschend wie seine Akzeptanz beim Pop-Publikum.
An der 16th Avenue South gaben Atkins und Bradley weiterhin das Tempo vor. In Columbia ging Don Law in den Ruhestand, und obwohl Bob Johnston sein direkter Nachfolger war, war der aufstrebende Star des Labels eindeutig Billy Sherrill, der ehemalige R&B-Musiker und Ingenieur von Sam Phillips, der einen Großteil der Produktion für Columbias Tochtergesellschaft Epic übernahm. Fast alle Nashville-Produzenten sahen den weicheren Sound als die stärkste und einfachste Formel, um einen neuen Künstler schnell zu präsentieren. Es erklärte, warum Künstlern geraten wurde, ihrem Produzenten zu vertrauen, der normalerweise Material auswählte (es sei denn, der Sänger war ein potenter Autor) und eine "Richtung" anbot. Wenn ein Produzent zufällig einige der empfohlenen Songs geschrieben hat oder zumindest ein Interesse daran hat, Songs zu veröffentlichen, die er auf Künstler schob, war es ein Interessenkonflikt, der regelmäßig an der 16th Avenue South zwinkerte.
Es gab ein großes Problem. Angenommen, ein Sound könnte zu jedem Sänger passen, war eine Idee, die in der Praxis nicht immer funktioniert hat. Die Männer im Kontrollraum davon zu überzeugen, dass Ooh-Aah-Chöre und gedämpfte Saiten einfach nicht mit jedem funktionierten, war eine ganz andere Sache.
Das war die Welt, mit der Willie Nelson 1964 konfrontiert war.
Mit 31 Jahren war er einer von Nashvilles Top-Autoren, deren Songs für viele ein Hit waren, darunter Patsy Cline, Billy Walker und Faron Young. Wie andere Schriftsteller seiner Generation, darunter Harlan Howard und Hank Cochran, war seine Plattenkarriere weniger beeindruckend gewesen. Er hatte seine Gesangskarriere begonnen, bevor Hank Williams starb. Seine frühen Aufnahmen in Washington State und Houston blieben unbemerkt. Erst nachdem er 1960 nach Nashville gezogen war und Standards wie Crazy, Funny How Time Slips Away und Hello Walls entwickelt hatte, landete er einen großen Labelvertrag mit Liberty. Nach einer Top Ten Duett Single und einem Solo Top Ten Hit, beide 1962, verblasste sein Erfolg auf Platten schnell, während er weiterhin brillante Songs für andere schrieb.
Song-Lizenzen gaben Willie eine Farm in Ridgetop, Tennessee, nordwestlich von Nashville, wo er den exzentrischen Künstler spielte, der in einer Großfamilie lebte, die von Autoren-Lizenzen und häufigen Touren getragen wurde. Das hätte viele zufrieden gestellt. Aber er glaubte immer noch, dass er ein Potenzial als Sänger hätte, wenn ihm jemand eine Chance geben würde. Er wollte immer noch aufnehmen, in dem Wissen, dass er es in sich hatte, erfolgreich zu sein, auch wenn viele in Nashville seine seltsame Gesangsphrasierung und unkonventionelle Einstellung, die Verachtung für Spangled Suits und kilometerhohe Pompadours als etwas abwegig betrachteten, es war nicht so, als ob ein erfolgreicher, exzentrischer Songwriter nicht zu seinen eigenen Bedingungen ein Aufnahmestar werden könnte. 1964 hatte Willies langjähriger Kumpel Roger Miller genau das getan und mit Dang Me und Chug-A-Lug in diesem Jahr, nach erfolglosen Einsätzen bei Mercury, Decca und RCA, ein großes Tor erzielt. King Of The Road 1965 würde Roger weit über die Landesgrenzen hinausführen.
Willie verbrachte 1964 eine kurze Zwei-Sitzungszeit bei Monument, bevor er acht Jahre bei RCA begann. In diesen Jahren betrat er die RCA Nashville Studios für 44 Solo-Sessions. Der Gitarrist Chet Atkins, RCAs Vizepräsident und verantwortlich für Nashville Operations, hat die Unkonventionalität wahrscheinlich besser verstanden als jeder andere in Nashville zu diesem Zeitpunkt. Er schätzte Willies Einzigartigkeit. Seine Herausforderung bestand darin, Nelson an ein breiteres Publikum zu verkaufen, indem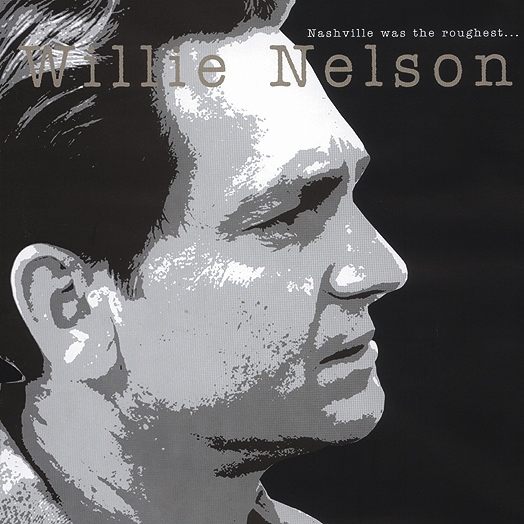 er diese Einzigartigkeit in die üblichen Trends integrierte, um sie akzeptabel zu machen, genau wie bei Gibson und Reeves.
In Willies Fall hat Atkins zwar nicht sehr gut abgeschnitten. In diesen Jahren, in denen er selbst oder Felton Jarvis produziert hat, haben insgesamt 15 Willie Nelson RCA Singles gechart, nur zwei, One In A Row 1965 und Bring Me Sunshine 1968, die in das Land von "Billboard's" Top Twenty einbrachen. Acht seiner LPs schafften es in die Top Country Alben Charts des Magazins, nur drei schafften es in die Top Ten. Zu dieser Zeit erfreute sich Willie nur in seinem Heimatstaat Texas einer beständigen Beliebtheit bei seinen Platten.
Diese acht Jahre ließen den Sänger frustriert zurück, eine Frustration, die gären und sich ausdehnen würde, und bohrten in seinen Verstand die Idee, dass er bessere Platten auf sich selbst produzieren könnte, als jeder in Nashville es könnte. Er war nicht allein unter den RCA-Künstlern, die den Fließbandansatz des Labels satt hatten. Sein Freund und RCA-Kollege Waylon Jennings, ein weiterer, der nur mäßigen Erfolg hatte, hatte eine ähnliche Idee. Mitte der 70er Jahre würde Nashville es "Outlaw" nennen, dann so tun, als wäre es ihre Idee und altes Waylon- und Willie-Material mit neueren Aufnahmen verpacken. Sie würden auch der Country-Musik ihre erste Platin-LP mit der 1976er Veröffentlichung'Wanted! Die der Gesetzlosen. Heute ist es leicht zu erkennen, dass er und Waylon Recht hatten, und ebenso leicht Atkins und Jarvis die Schuld dafür zu geben, dass sie nicht wussten, wie sie beide produzieren sollten.
Hätte Willie in diesen Jahren bei jedem anderen Major-Label besser abgeschnitten? Das ist zweifelhaft. Atkins bezeichnete Willie zu Recht als "seiner Zeit voraus". Von 1964 bis 1972 hatte Nelson in der Hölle keine Chance, irgendwo außer in Texas verstanden zu werden. Heute versteht die Welt den eigenartigen musikalischen Eklektizismus des Lone Star State, der im Mittelpunkt von Willies Repertoire steht. Vor 30 Jahren haben es nur wenige Außenstehende und die meisten von Nashville überhaupt nicht verstanden. Stimmt, Nashville akzeptierte texanische Sänger, ignorierte aber die Kultur, die sie hervorbrachte, und zog es vor, sie in die Form zu schieben.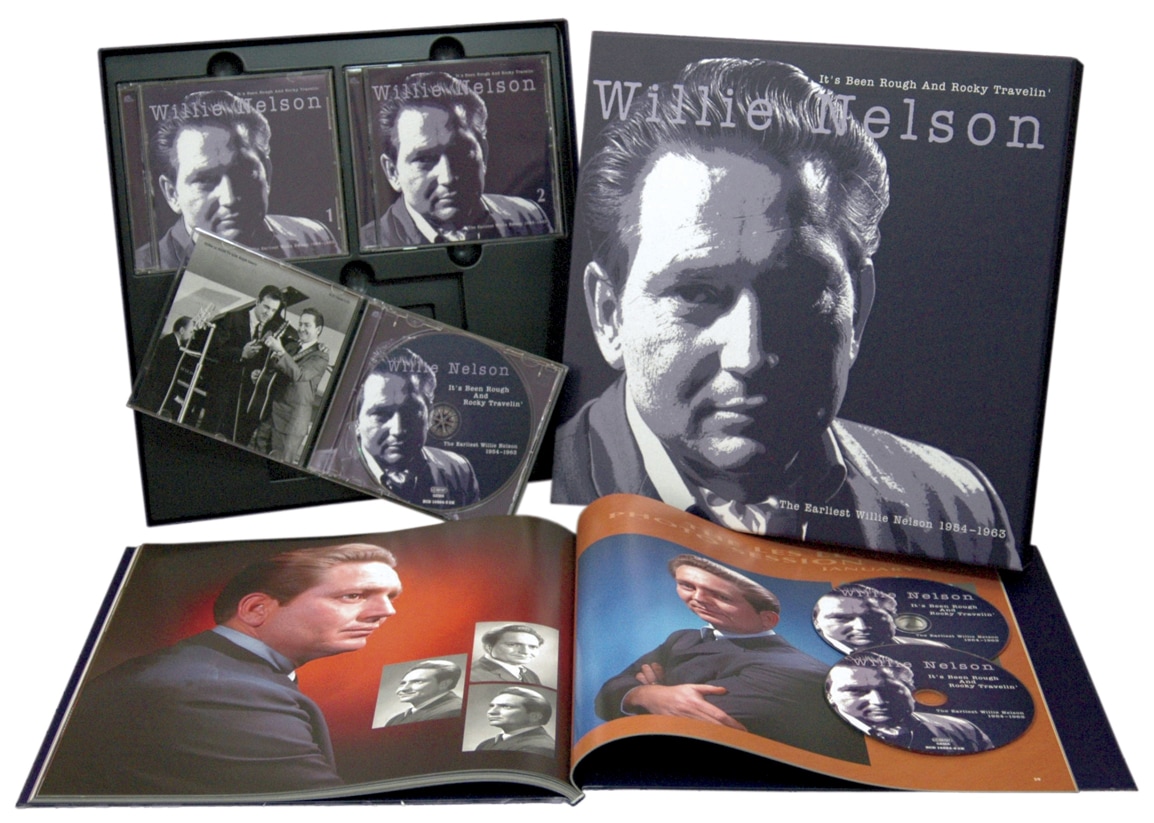 Deshalb ist es nicht wahrscheinlich, dass die Ergebnisse für Willie künstlerisch oder kommerziell besser gewesen wären, wenn er mit Don Law in Columbia, für Ken Nelson oder Marvin Hughes am Capitol, für Billy Sherrill bei Epic, Owen Bradley bei Decca oder Jerry Kennedy bei Mercury aufgenommen hätte. Die einzigen Produzenten in Nashville in dieser Zeit, die eine geringe Chance hatten, ihn zu verstehen, wären Außenseite
r wie Bob Johnston, der Johnny Cash bei Columbia produzierte, oder Jack Clement mit seinem lebenslangen Gespür für das Unkonventionelle gewesen. Wäre ein unabhängiges Label die Antwort gewesen? Kaum, angesichts der Nicht-Ergebnisse während seines kurzen Aufenthaltes bei Monument.
Im Kontext dieser Zeit aufgenommen, hat Willie nicht gegen ein paar Regeln von Nashville verstoßen. Er hat einen Haufen von ihnen gebrochen. Bei RCA war die Produktion seiner Platten meist formelhaft, auch wenn seine Songs unkonventionell waren. Während die Aufnahme eigener Songs keine Reichweite hatte, legte er bei RCA einen verrückten Quilt aus Material vor, meist Nelson-Originale mit eingemischten Country und Pop Standards. Gelegentlich berichtete er über die Hits anderer, mit ein paar zeitgenössischen Pop- und Rock-Songs und allem, was ihm gefiel, warf er noch dazu ein. Nachdem er sich sowohl in der Country- als auch in der Popmusik etabliert hatte, wurde Willies vielfältiges Repertoire und seine musikalischen Schauplätze als wunderbarer Eklektizismus angesehen. Als er für RCA aufnahm, wurde eine solche Vielfalt bestenfalls als exzentrisch angesehen.
Willie Nelson Nashville Was The Roughest..(8-CD)
Read more at: https://www.bear-family.de/nelson-willie-nashville-was-the-roughest..8-cd.html
Copyright © Bear Family Records
Bewertungen lesen, schreiben und diskutieren...
mehr
Kundenbewertungen für "Nashville Was The Roughest..(8-CD Deluxe Box Set)"
Bewertung schreiben
Bewertungen werden nach Überprüfung freigeschaltet.
Weitere Artikel von Willie Nelson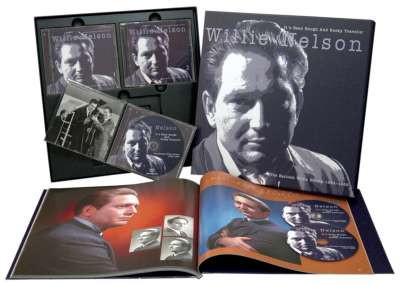 Willie Nelson: It's Been Rough ... (3-CD Deluxe Box Set)
Art-Nr.: BCD16664


Artikel muss bestellt werden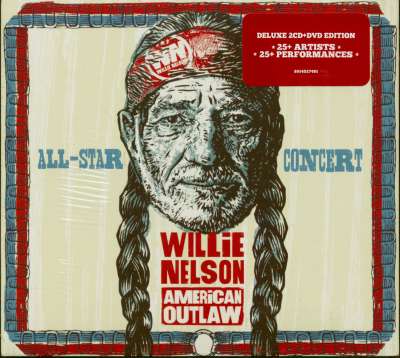 Willie Nelson: American Outlaw All-Star Concert (2-CD+DVD)
Art-Nr.: CDBB020749


nur noch 1 verfügbar
Sofort versandfertig, Lieferzeit** 1-3 Werktage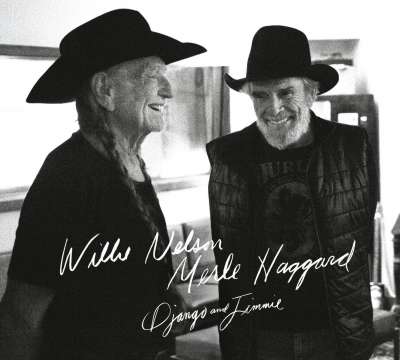 Willie Nelson & Merle Haggard: Django & Jimmie
Art-Nr.: CDSNY509378


Artikel muss bestellt werden
Willie Nelson: Lost Highway (CD)
Art-Nr.: CD1325402


Artikel muss bestellt werden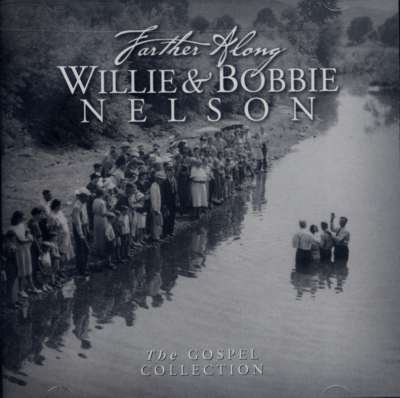 Willie Nelson & Bobbie Nelson: Farther Along - The Gospel Collection
Art-Nr.: CDSED7175


nur noch 1 verfügbar
Sofort versandfertig, Lieferzeit** 1-3 Werktage