Der Artikel wurde erfolgreich hinzugefügt.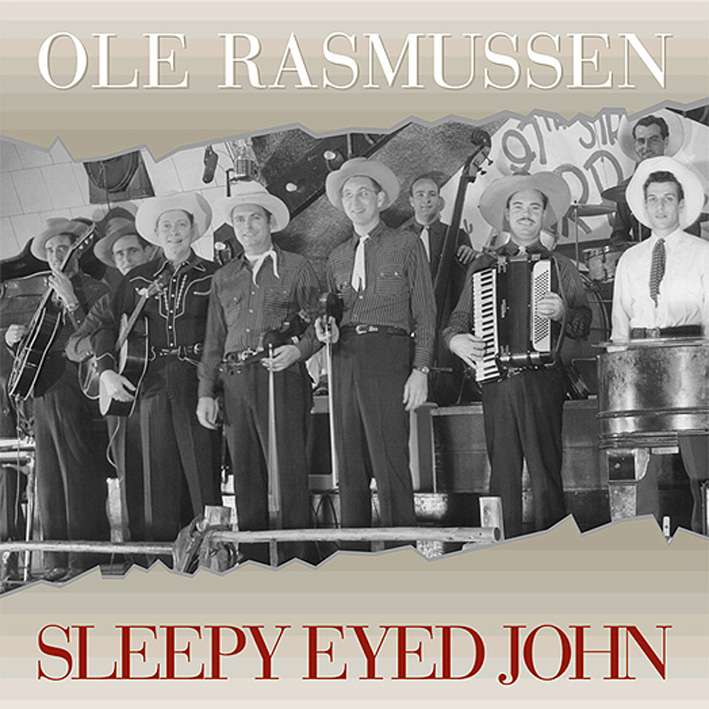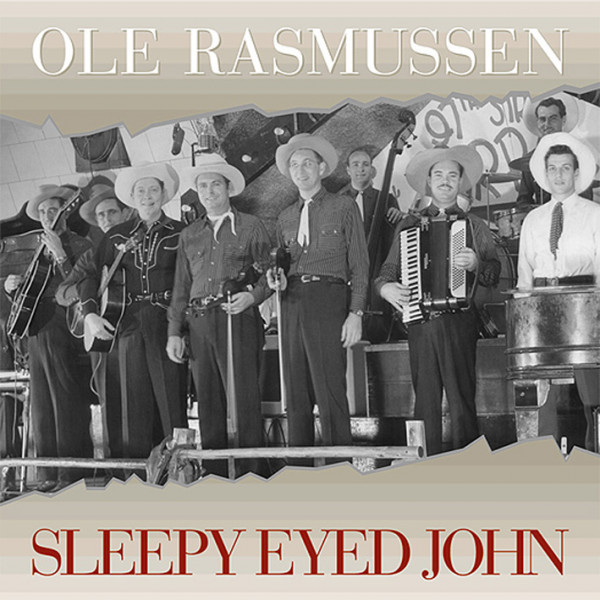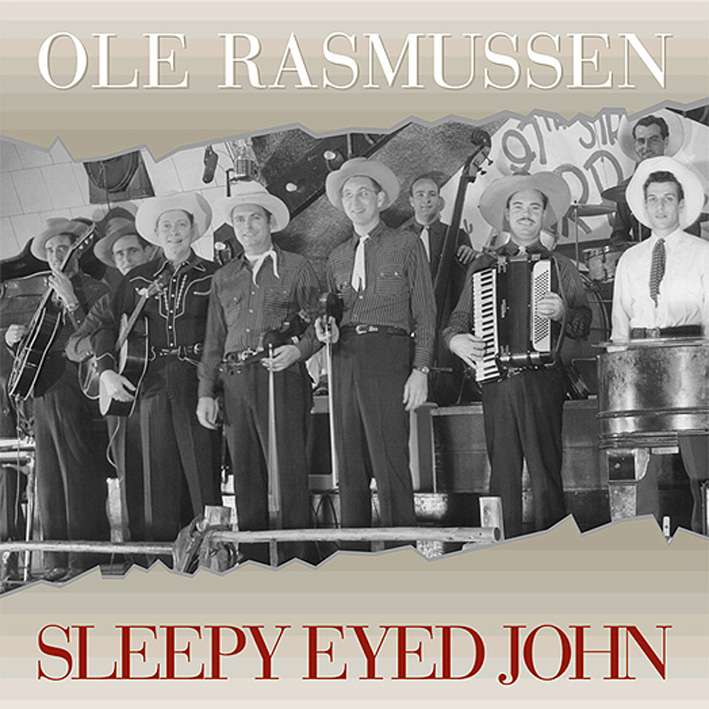 13,95 € *
15,95 € *
(12,54% gespart)
inkl. MwSt. / zzgl. Versandkosten - Abhängig vom Lieferland kann die MwSt. an der Kasse variieren.
Sofort versandfertig, Lieferzeit** 1-3 Werktage
Artikel-Nr.:

BCD16255

Gewicht in Kg.:

0.115
1-CD mit 16-seitigem Booklet, 28 Einzeltitel, Spieldauer 69:17 Minuten. Ole Rasmussen & his...
mehr
Ole Rasmussen: Sleepy Eyed John
1-CD mit 16-seitigem Booklet, 28 Einzeltitel, Spieldauer 69:17 Minuten.
Ole Rasmussen & his Nebraska Cornhuskers
waren eine der populärsten
Western
Swing Bands der späten '40er und Früh-50er Jahre. Die Gruppe begann aufzublühen, als die meisten anderen Western Swing Bands aufgeben mussten. Die in Kalifornien ansässige Gruppe vermied den weicheren Sound, der mit anderen kalifornischen Bands in Verbindung gebracht wird, und spielte mehr den erdverbundenen Sound der mehr mit
Bob Wills
als mit
Spade Cooley
gemein hatte.
Rasmussen
achtete darauf, dass die
Cornhuskers
eine Gruppe war die zugängliche, ansteckende Musik für das Publikum und nicht für die Musiker spielte.
Ole Rasmussen
(1914-1978) war selbst kein Musiker, aber ein gestandener Geschäftsmann und Bandleader, der eine besten Bands aufbaute.
Teddy Wild
s' weiche Stimme, die an
Tommy Duncan
erinnerte (später dann die an
Ernest Tubb
angelehnte Stimme von
Virgil Lee
), trug in der Kombination mit den ausgezeichneten Musikern wie den Fiddlern
Tex Atchison
und
Rocky Stone
, dem Steel Gitarristen
Billy Tonnesen
und Gitarristen
Earl Finley
, den ausgezeichneten Klang der Gruppe. Hier sind die alle 28 Capitol-Stücke, die in den Jahren 1950-1952 entstanden sind. Enthalten sind unter anderem Klassiker wie
Sleepy-Eyed John
,
Rockaway
und
C Jam Blues
.
Artikeleigenschaften von

Ole Rasmussen: Sleepy Eyed John
Albumtitel:

Sleepy Eyed John

Genre

Country

Preiscode

AH

Artikelart

CD

EAN:

4000127162557

Gewicht in Kg:

0.115
'Ole' was born Floyd Rasmussen in Nebraska in 1914, a farm boy, according to steel guitarist...
mehr
"Ole Rasmussen"
'Ole' was born Floyd Rasmussen in Nebraska in 1914, a farm boy, according to steel guitarist Billy Tonnesen, who joined Rasmussen as a teenager near the end of World War II and, except for a stint in the service in 1952-54, stayed until the end. "They called him 'Ole' because of his eyes," Tonnesen says. "He had eyes that sort of bugged out." It's unclear when Rasmussen first relocated to the West Coast but he seems to have arrived during the 1930s if not before and been leading a band by the early 1940s. That first group, billed as the Nebraska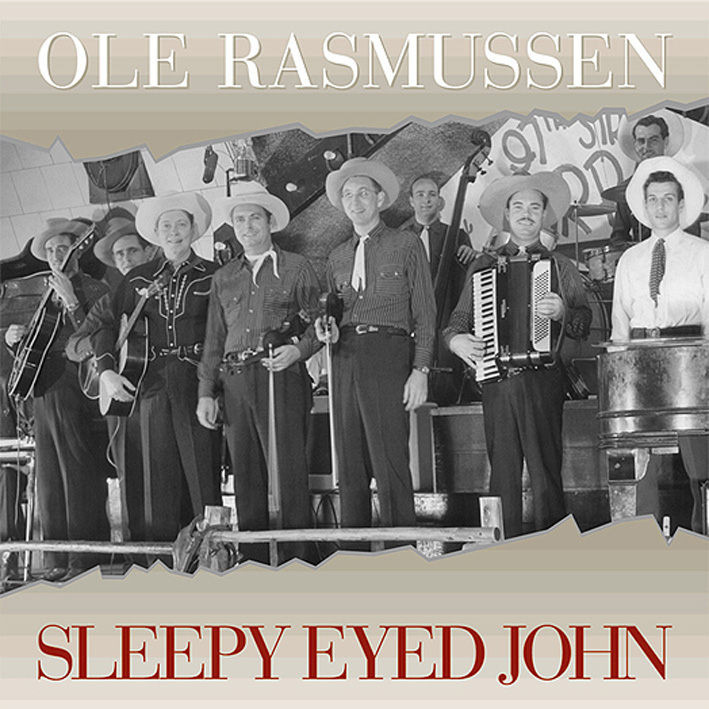 Cornhuskers just as later versions would be, was an 'old time' band, a corny dance band that only gradually evolved into a western swing group, a process that began at war's end as a western swing craze gripped the area musical scene. Actually the original group was Ole's NebraskanCornhuskers, and they boasted that they supplied both 'Old Time and Modern,' though it's clear from photographs and other evidence that this band's idea of 'modern' was a far cry from, say, the 'modern' music of Stan Kenton or Boyd Raeburn, let alone Spade Cooley.
Teenaged steel man Tonnesen, born and bred in the L.A. area, was one of the first additions in the evolution to western swing. "I got into it during World War II. All the musicians were in the service, so I got to start very young because there were no steel players around. I started playing with Ole when I was fifteen or just turned sixteen. 1944 or '45. When I joined, he still had sort of the old time band. And we started weeding out those and bringing in western swing, 'cause Bob Wills was real popular and all of the sudden everybody wanted to imitate Bob Wills." The band before Tonnesen's arrival had includedseveral reedmen, two of whom doubled on fiddle, pianist Johnny Morley, bassist Howdy Dawes and his vocalist wife, Vickie, drummer Joe Muto (who would stay to the end), fiddler Jim Turner, and a square dance caller named Virgil. As it would for the first year or two after Tonnesen joined, the group played Friday and Saturday nights only at the American Legion Hall in Maywood.
Rasmussen made his first recordings in about 1945 for the obscure LaMarr's Star label, apparently owned by an aspiring songwriter named Baline LaMarr. Three sides are known to have been issued (the flip of one was by western swing singer and steel guitarist Les Anderson) and they were a far cry in quality and style from the sound the band would attain by the end of the decade. The songs, written by LaMarr, were weak and were matched by Rasmussen's vocals; in addition to Morley's stiff piano and some rudimentary fiddle and steel (not yet Tonnesen) there was what sounded like a musical saw among the featured instruments. The sides were issued as by 'Ole Rasmussin and the Cornhuskers.'
Things began to improve in the coming months, however. All but one of the reedmen soon dropped out and the 60-ish Paul Robbins replaced Turner on fiddle, Tonnesen came in on steel and his friend Orville Nicholson joined on accordion. L.A. scene veteran 'Herman The Hermit' Snyder, father of the up-and-coming local bassist, producer and radio personality Cliffie Stone became the bassist.
In addition to Wills, Rasmussen and youngsters like Tonnesen and Nicholson were listening to fast-rising area star Spade Cooley and others -- Southern California was teeming with great bands filled with great musicians. Tonnesen, who was still playing a six string lap steel, was like every steel player on the coast (and beyond) knocked out by Cooley's steel man Joaquin Murphey. "When he came on the scene, everybody was just ... -- they couldn't believe what they were hearing. Me and this accordion player [Nicholson] ... we used to, on weeknights, sneak out to the Riverside Rancho [where Cooley was playing] and go out back and listen. We couldn't get in there because we weren't old enough at the time." The Cornhuskers, Tonnesen adds, "ended up with a combination of Wills and Cooley. We developed our own style after a while, but that's where it came from."
In time, Orville Nicholson would leave to work with Happy Perryman and Jerry Carter, from El Paso, Texas, became the band's accordionist. Pianist Austin Strode, who replaced Morley, was cut from the same mold: a stiff, 'churchhouse' pianist who hewed pretty closely to the melody. During 1946, an excellent guitarist originally from Arkansas named Earl Finley came on board. Finley, who studied music at the L.A. Conservatory, had joined the local musicians' union only a short time before. "I got a call to play two weeks with T. Texas Tyler, then ... two weeks down at the beach with a little trio. And that was it -- then I went with Ole." Like Tonnesen and Jerry Carter, Finley would remain with the band until Rasmussen pulled out of L.A. years later.
from BCD16255 - Ole Rasmussen Sleepy Eyed John
Read more at: https://www.bear-family.de/rasmussen-ole-sleepy-eyed-john.html
Copyright © Bear Family Records
Bewertungen lesen, schreiben und diskutieren...
mehr
Kundenbewertungen für "Sleepy Eyed John"
Bewertung schreiben
Bewertungen werden nach Überprüfung freigeschaltet.