Der Artikel wurde erfolgreich hinzugefügt.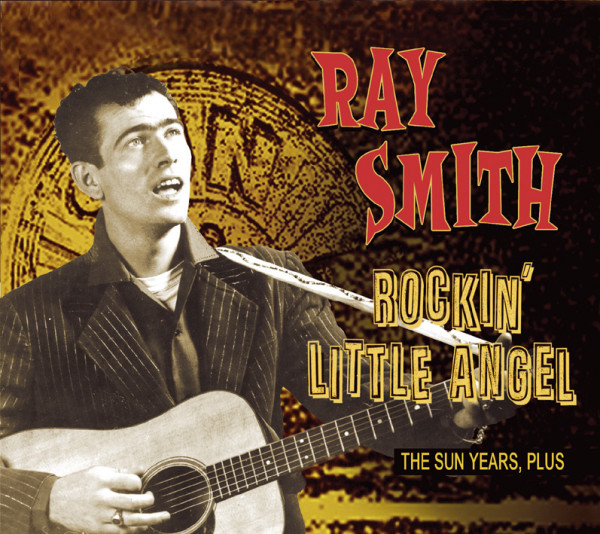 13,95 € *
15,95 € *
(12,54% gespart)
inkl. MwSt. / zzgl. Versandkosten
Sofort versandfertig, Lieferzeit** 1-3 Werktage
1-CD Digipak (4-seitig) mit Booklet, 34 Einzeltitel. Spieldauer ca. 79 Minuten. Alle...
mehr
Ray Smith: The Sun Years, Plus
1-CD Digipak (4-seitig) mit Booklet, 34 Einzeltitel. Spieldauer ca. 79 Minuten.

Alle Originalaufnahmen für Singles auf Sun und Judd, insgesamt 18 Titel von Ray Smith. Hinzu kommen alle LP-Songs für Judd (5 weitere Aufnahmen) und neun unveröffentlichte Versionen aller Sun-Aufnahmen, die nicht erschienen sind sowie Extra-Fassungen von Sail Away und Breakup - alles in allem 34 Stücke von Ray Smith.

Ein 56-seitiges Booklet von Martin Hawkins - geschrieben auf der Basis von Interviews mit Sam und Jud Phillips, der Manager Ray Smith, Charlie Terrell und mit er selbst - haben so viele umwerfende Fotos aus der Zeit bei Sun und Judd runden diese Veröffentlichung ab. Die Sun-Aufnahmen sind jedoch nur die eine Hälfte der Ray-Smith-Story.

Nachdem er für Sam Phillips in Memphis (Sun Records) aufgenommen hatte, wechselte Ray Smith zu Judd Records. Hier sorgte er für einen der besten Rock-Pop-Hits der Endfünfziger-Jahre, Rockin' Little Angel. Eingespielt mit den besten Sessionmusikern aus Nashville, offenbaren die Judd-Aufnahmen die wahren, noch viel größeren gesanglichen Qualitäten von Ray Smith
Artikeleigenschaften von

Ray Smith: The Sun Years, Plus
Albumtitel:

The Sun Years, Plus

Genre

Rock'n'Roll

Preiscode

AH

Artikelart

CD

EAN:

4000127169365

Gewicht in Kg:

0.115
Smith, Ray - The Sun Years, Plus

CD 1
01
So Young
02
Right Behind You Baby
03
Why Why Why
04
You Made A Hit
05
Rockin' Bandit
06
Sail Away
07
That's All Right
08
Rockin' Little Angel
09
Put Your Arms Around Me Honey
10
Maria Elena
11
One Wonderful Love
12
It Makes Me Feel Good
13
Blonde Hair, Blue Eyes
14
You Don't Want Me
15
Travlin' Salesman
16
I Won't Miss You (Til You Go)
17
Candy Doll
18
Hey Boss Man
19
I Want To Be Free
20
Forever Yours
21
Little Girl
22
Two Pennies And A String
23
Breakup
24
Shake Around
25
Willing And Ready
26
Life Is The Flower
27
Breakup
28
I'll Try
29
Sail Away
30
Rebound
31
Baby Just Because
32
Little Miss Blue
33
Speak Low
34
I'll Be Coming Home
Ray Smith arrived at Sun Records in Memphis in 1958 with a lot of talent and a lot of hope....
mehr
"Ray Smith"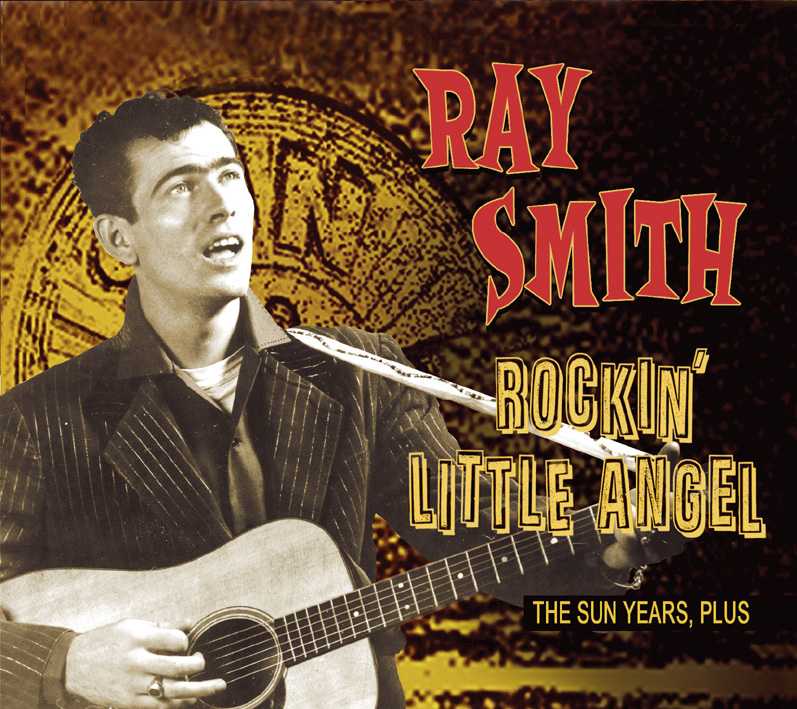 Ray Smith arrived at Sun Records in Memphis in 1958 with a lot of talent and a lot of hope. He was on the label in the critical years just behind the first wave of artists who defined the rockabilly sound. The label needed someone to take it on another notch when Johnny Cash left and Jerry Lee Lewis's career hit the press barrier. Ray Smith had the voice and the desire to have been that man. His songs underlined it: So Young, Willing And Ready, Rockin' Bandit, and You Made A Hit.
But he didn't make a hit, to everyone's frustration – that of his manager Charlie Terrell, that of Sam and Jud Phillips of Sun, and not least his own. Instead, Ray Smith made his mark on popular music history with his big hit, Rockin' Little Angel on Jud Phillips' Judd Records.
After his brief period as a successful rock 'n' roller, Ray Smith made a good living at times on the night club circuit, the country circuit and later the revival circuit. He was a really good singer but never managed to recreate the almost magic formula of the Sun and Judd years.
This CD collects together for the first time all the songs Ray Smith made for the Sun and Judd labels during the period 1958 to 1962. It includes all his original single and LP releases, and at least one version – including ten unissued ones - of every other song he made at the time. The music is taken from master tapes, and Ray Smith never sounded so good before.
Raymond Eugene Smith was born on 30 October 1934 in Melber, Kentucky not far from the town of Paducah. He once described his childhood as, "happy, very sad, poor, and a will to rise above it." He told me: "I was born in the midst of nowhere, thirteen miles west of Paducah out in the country. My dad was a sharecropper and a sheet metal worker. He also worked for the atomic bomb plant in Paducah, organised by former Vice President Barkley. As a kid, I delivered Barkley's newspapers, the 'Paducah Sun Democrat'."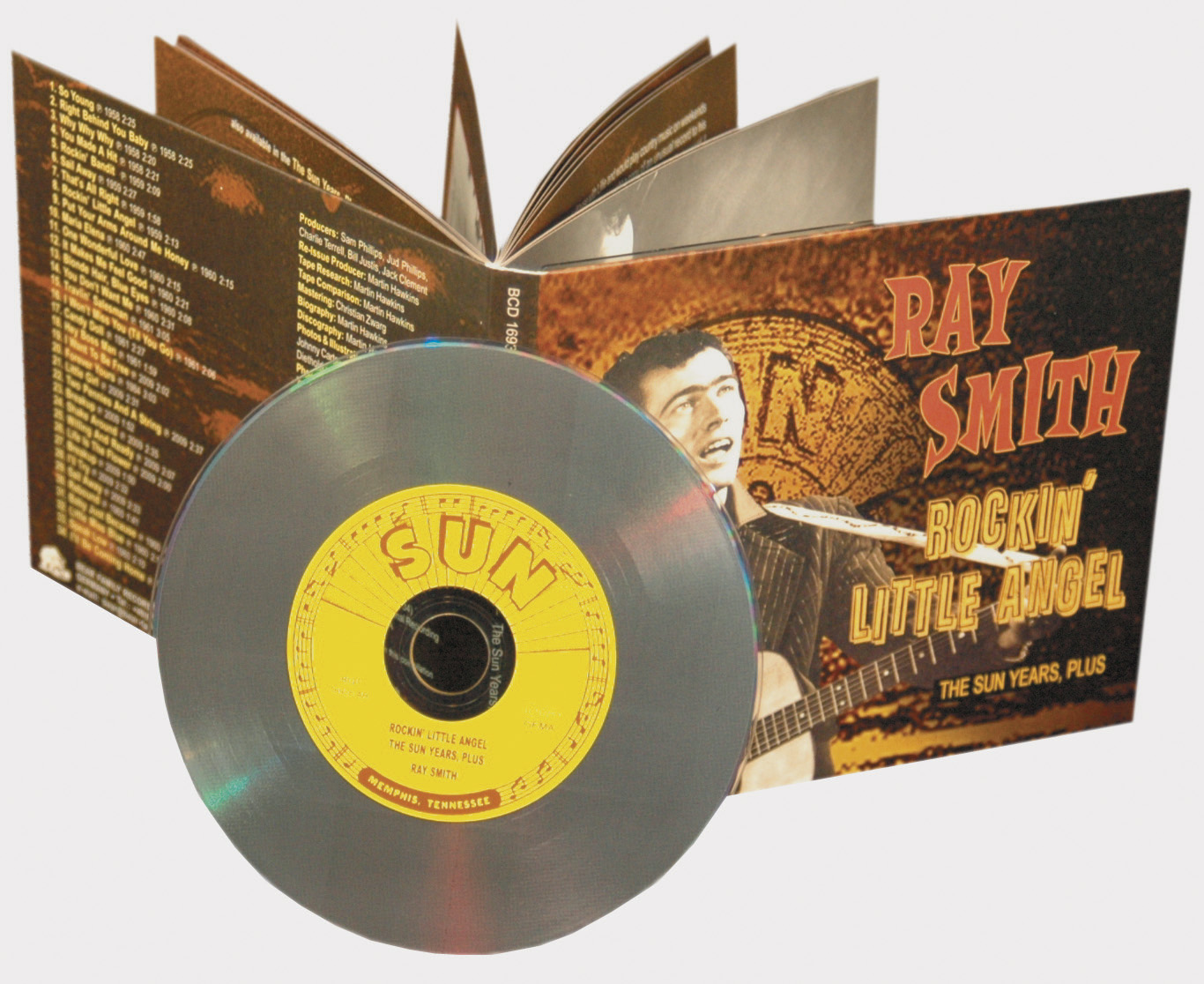 Ray was the seventh child in a large family but somehow his mother found the time to teach him the rudiments of piano playing and to encourage an interest in music. When he had first started school, he went with a recommendation from his mother that he could sing: soon he was persuaded to get up and sing in class, at age six. He later told interviewer Dave Booth, "I didn't want to do it. Felt like a goddamn fool."
He didn't have a long or very consistent schooling: "My family and I moved from Melber to County Line Road where we lived at Mr Dowell's farm and from there we moved out in the country close to Mayfield, Kentucky, then to St. John's and another farm on Highway 45 halfway between Paducah and Mayfield. At that time I was nine years old. From there we moved to Lone Oak, west of Paducah, where I attended school for the fourth to eighth grade. My father bought a farm called Pepper's Farm seven miles north of Lone Oak, but by then I had left home - at the age of twelve. After that, my father sold the farm and moved to Paducah. I visited there frequently while working as a helper on a Coca-Cola truck."
Somehow, his reputation as a singer stayed with Ray throughout his disrupted and troubled formative years, and not only in school. It followed him through his after-school job as a waiter at Price's Barbecue, through his early employment in the local Coca-Cola bottling plant, to the International Shoe Company where his job was to stick the soles to the uppers. Tired of these kinds of tasks, and not yet thinking of music as a career, Ray Smith the reluctant singer decided in 1952 to join the Air Force. He said, "I joined on 22 July 1952, and had my basic training at Sampson Air Force Base and then transferred to Fort Knox, KY."
Ray Smith The Sun Years, Plus
Read more at: https://www.bear-family.de/smith-ray-the-sun-years-plus.html
Copyright © Bear Family Records
Bewertungen lesen, schreiben und diskutieren...
mehr
Kundenbewertungen für "The Sun Years, Plus"
Bewertung schreiben
Bewertungen werden nach Überprüfung freigeschaltet.
Weitere Artikel von Ray Smith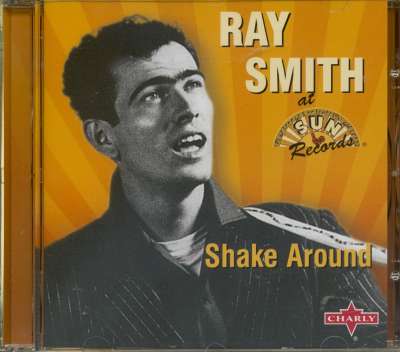 Ray Smith: Shake Around (CD)
Art-Nr.: CDSNAP181


Sofort versandfertig, Lieferzeit** 1-3 Werktage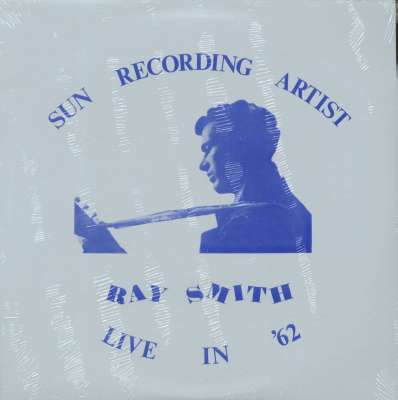 Ray Smith: Ray Smith - Live In '62 (LP)
Art-Nr.: LPWIX1002


Sofort versandfertig, Lieferzeit** 1-3 Werktage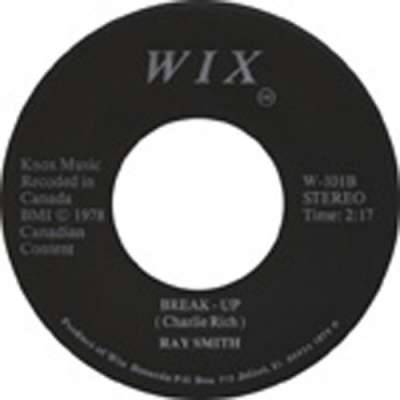 Ray Smith: Break Up - Roomful Of Roses 7inch, 45rpm 1978...
Art-Nr.: WIX101


Artikel muss bestellt werden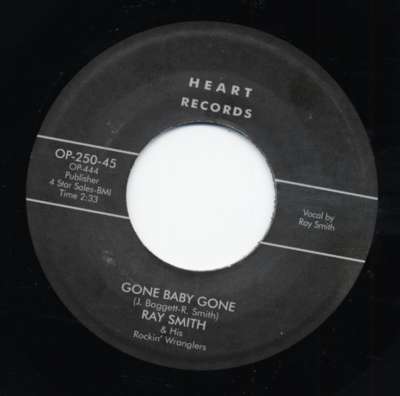 Ray Smith: Gone Baby Gone b-w Swinging Boogie 7inch, 45rpm
Art-Nr.: REP19066


Artikel muss bestellt werden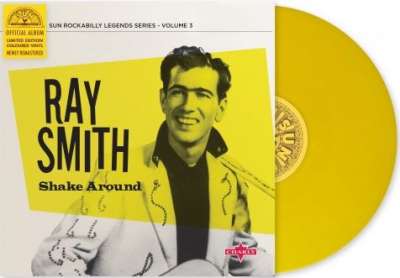 Ray Smith: Shake Around (LP, 10inch, Ltd.)
Art-Nr.: LPSUNSC1287


Sofort versandfertig, Lieferzeit** 1-3 Werktage