Der Artikel wurde erfolgreich hinzugefügt.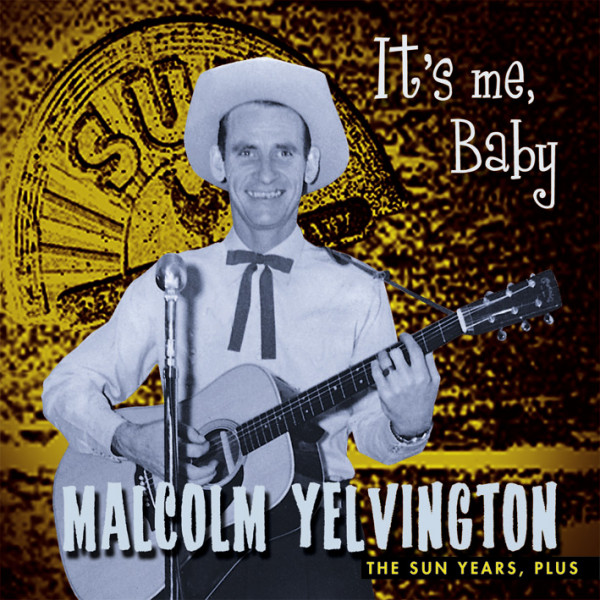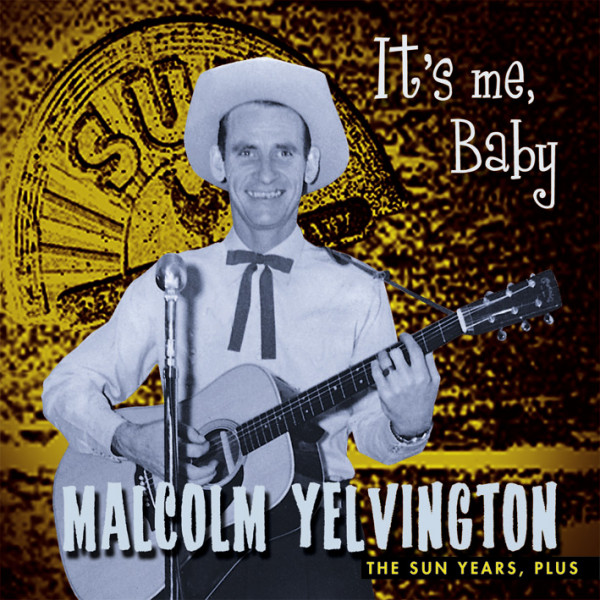 13,95 € *
15,95 € *
(12,54% gespart)
inkl. MwSt. zzgl. Versandkosten
Sofort versandfertig, Lieferzeit** 1-3 Werktage
Artikel-Nr.:

BCD16757

Gewicht in Kg.:

0.115
1-CD-Album mit 32-seitigem Booklet, 28 Einzeltitel. Spieldauer ca. 66 Minuten. • Malcolm...
mehr
Malcolm Yelvington: It's Me Baby - The Sun Years, plus
1-CD-Album mit 32-seitigem Booklet, 28 Einzeltitel. Spieldauer ca. 66 Minuten.
• Malcolm Yelvington war an der Entwicklung des Sun Sounds beteiligt und nahm einige haarsträubend unterbewertete Rockabilly- und Western-Swing-Platten fu¨r das Label auf.
• Auf diesem CD-Album sind seine Sun-Einspielungen (inklusive unveröffentlichter Fassungen) und seine extrem seltene Scheibe für das Meteor-Label zusammengefaßt.
• Kurz: sämtliche starken 50er-Jahre-Nummern von Malcolm Yelvington auf einen CD-Album.
• Sun-Experte Martin Hawkins hat für das Booklet die Biographie geschrieben.
Sun 209 und 210 sind von Elvis. Sun 211 ist von Malcolm Yelvington. Und damit ist eigentlich alles gesagt! Er war von Anfang an dabei.
Malcolm Yelvington nahm nur zwei Sun-Singles auf, und sein Herz gehörte dem Western Swing, nicht dem Rock 'n' Roll. Doch das soll keineswegs ausdrücken, dass die Aufnahmen von Malcolm Yelvington für Sun Records, die hier komplett zusammen mit seiner Meteor-Single enthalten sind, im Vergleich zum besten Rockabilly jener Tage schlecht abschneiden! Insgesamt fünfundzwanzig Einzeltitel, originale Sun-Singles, alternative Fassungen, Demos und unveröffentlichtes Material von Malcolm Yelvington finden Sie auf diesem CD-Album.
Malcolm Yelvington war dabei, als der Rockabilly zum Thema wurde – er nahm seine Songs zur selben Zeit wie Elvis Presley auf, und seine erste Platte stand im Sun-Katalog direkt neben der von Elvis. Klar, von ihm wurden zur Hoch-Zeit des Memphis-Sound in den Mittfünfziger-Gründerjahren nur drei Platten veröffentlicht – aber: Sie erschienen auf Sun und Meteor, den Flaggschiffen der neuen Musik. Und: Sie waren durchweg großartig. Malcolm Yelvington war der ungewöhnlichste aller Rockabilly-Sänger – ein Mann, der überzeugt genug von sich war, um seinen eigenen Stil auch konsequent durchzuziehen.
Dieses CD-Album Malcolm Yelvington versammelt alle veröffentlichten und unveröffentlichten Songs aus den 50er Jahren: das vom R&B-beeinflußte Drinkin' Wine Spo-Dee-O-Dee über den Western Swing von Just Rolling Along bis hin zum charakteristischen Rockin' With My Baby – und dazu gibt es unveröffentlichte Titel, die eigentlich Klassiker hätten werden müssen: Way Down Blues, Goodbye Marie und It's My Trumpet. Leider hat Malcolm Yelvington nie die Chance bekommen, seinen persönlichen Stil durchzusetzen. Diese Sun 209 war Elvis Presley, Sun 210 ebenfalls – und die Katalognummer 211 war eine Single von Malcolm Yelvington.
Artikeleigenschaften von

Malcolm Yelvington: It's Me Baby - The Sun Years, plus
Albumtitel:

It's Me Baby - The Sun Years, plus

Genre

Rock'n'Roll

Preiscode

AH

Artikelart

CD

EAN:

4000127167576

Gewicht in Kg:

0.115
Yelvington, Malcolm - It's Me Baby - The Sun Years, plus

CD 1
01
A Gal Named Jo
02
Rockin' With My Baby
03
It's Me Baby
04
I've Got The Blues (Blues In The Bottom...)
05
Yakety Yak
06
Gonna Have Myself A Ball
07
Rockin' With My Baby
08
It's Me Baby
09
It's My Trumpet (And I'm Gonna Blow It)
10
Mr. Blues
11
Did I Ask You To Stay
12
First And Last Love
13
It's My Trumpet (And I'm Gonna Blow It)
14
Goodbye Marie
15
Ocean (Goin' To The Sea)
16
Let The Moon Say Goodnight
17
I've Got The Blues (Blues In The Bottom Of..)
18
Yakety Yak
19
Goodbye Marie
20
It's My Trumpet (And I'm Gonna Blow It)
21
Mr. Blues
22
Did I Ask You To Stay
23
Rockin' With My Baby (demo)
24
It's Me Baby (demo)
25
Rockin' With My Baby
JUST ROLLIN' ALONG Malcolm Yelvington came from the area of Covington, Tennessee, some...
mehr
"Malcolm Yelvington"
JUST ROLLIN' ALONG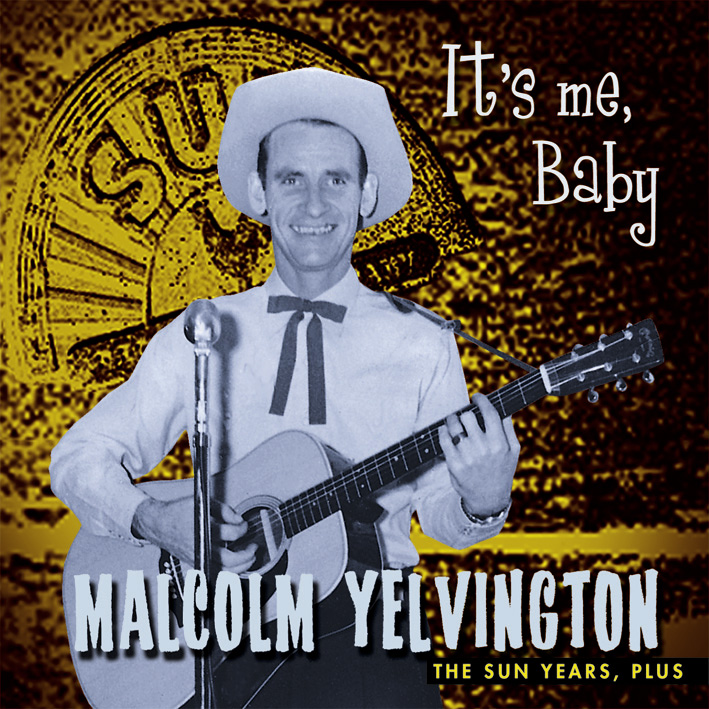 Malcolm Yelvington came from the area of Covington, Tennessee, some forty miles north of Memphis, born on September 14, 1918 to Frank Yelvington and Sarah Edwards. Covington is a country area, as famous for its Tomato Festival as much as anything else, but back in the 1930s when Malcolm's musical interests were first formed, it was a very country area indeed. The big musical influences back then were the string bands of barn dance radio shows, the popular ballads of the day, Bob Wills' western swing music, and the emerging honky-tonk sounds of Al Dexter or Ernest Tubb. When asked in later years, Malcolm would normally list his musical interests as 1930s and 1940s popular swing and big bands and the country music of Bob Wills and Jimmie Rodgers. Nearer to home, the Swift Jewel Cowboys played jazzy western-swing on Memphis radio every week, while Reece Fleming and Respers Townsend were a famous local duo who recorded blues and ballads for Victor and Decca.
At some point, Malcolm decided that he would try his hand at performing in public. He usually described a show at the Gem Theater in Covington in 1943 as his first public appearance, singing and playing solo acoustic guitar. He had played for years at family events and suchlike, and had formed several alliances with other musicians. One of his neighbours, Charles Yoakum, recalled: "We were both from Tipton County and played music together. We shared a common love of music and Malcolm was the genuine article." Around 1941, Malcolm met and married his wife, Lou Ella, who also encouraged him in his musical ambitions.
Soon after this, Yelvington got together with Reece Fleming, already a veteran recording artist, to put together a small band in Covington with steel guitarist Miles 'Red' Winn, called the Tennesseans. Fleming was the son of William Robert Fleming and Emma Raynor, the last of eight children. He and Respers Townsend had first recorded for Victor in Memphis in May 1930, and over an eight year period they went on to see releases on Bluebird, ARC, and Decca as well. Mostly they made vocal and yodelling duets with Fleming on guitar and Townsend on harmonica. Drawing on blues and hillbilly folk traditions, they sometimes took a salacious approach – I'll Tell You About Women, Bad Reputations, She's Just That Kind, and so on – but mastered a full range of folk and popular songs.
Reece Fleming played both guitar and piano when the newly-formed Tennesseans played club dates on weekends and the occasional theatre or school house. Fleming was married to Lavern West, a good pianist, who often played with the band. One day in 1948 they cut some western-swing demos direct onto an old acetate recording machine owned by Fleming. Unfortunately these very first recordings by Malcolm Yelvington are now lost.
In 1952, the Tennesseans merged with another local band, the Star Rhythm Boys. Their guitarist and leader, Gordon Mashburn, and bass player Jake Ryles joined Yelvington, the Flemings, and Winn in the newly-named outfit, Malcolm Yelvington and the Star Rhythm Boys. The group played wherever they could locally, but now they started a three-year residency at the Clover Club. They also gained a half-hour slot on Covington radio station WKBH on Sunday afternoons, and in 1954 they added a daily show of fifteen minutes. This meant taping a weeks' worth of shows each weekend since most of the band members, apart from the older Flemings, moved to Memphis in the winter of 1954/55 to gain steadier day jobs in the city.
from booklet BCD16757 - Malcolm Yelvington It's Me Baby - The Sun Years, plus
Read more at: https://www.bear-family.de/yelvington-malcolm-it-s-me-baby-the-sun-years-plus.html
Copyright © Bear Family Records
Bewertungen lesen, schreiben und diskutieren...
mehr
Kundenbewertungen für "It's Me Baby - The Sun Years, plus"
Bewertung schreiben
Bewertungen werden nach Überprüfung freigeschaltet.
Weitere Artikel von Malcolm Yelvington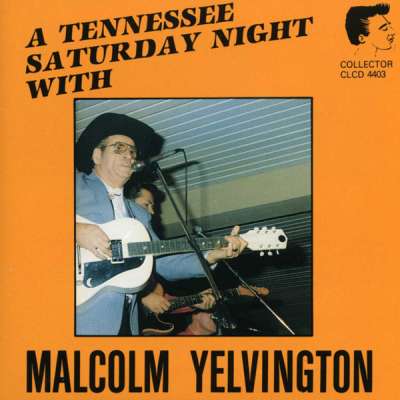 Malcolm Yelvington: Tennessee Saturday Night
Art-Nr.: CDCL4403


Sofort versandfertig, Lieferzeit** 1-3 Werktage