Der Artikel wurde erfolgreich hinzugefügt.
Clyde Stacy
Hoy Hoy - Gonna Shake This Shack Tonight (CD)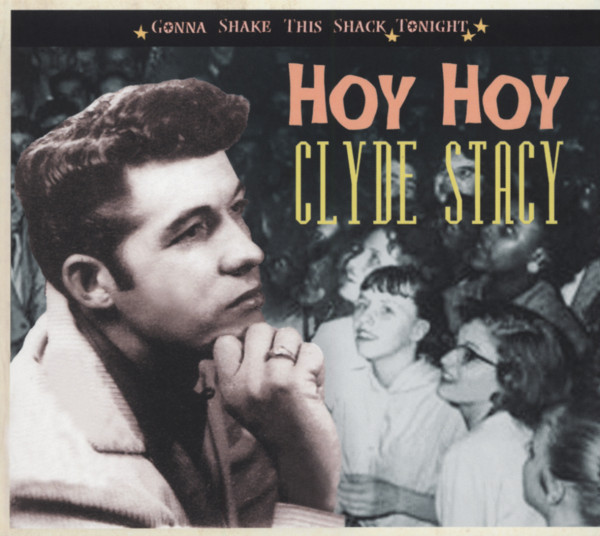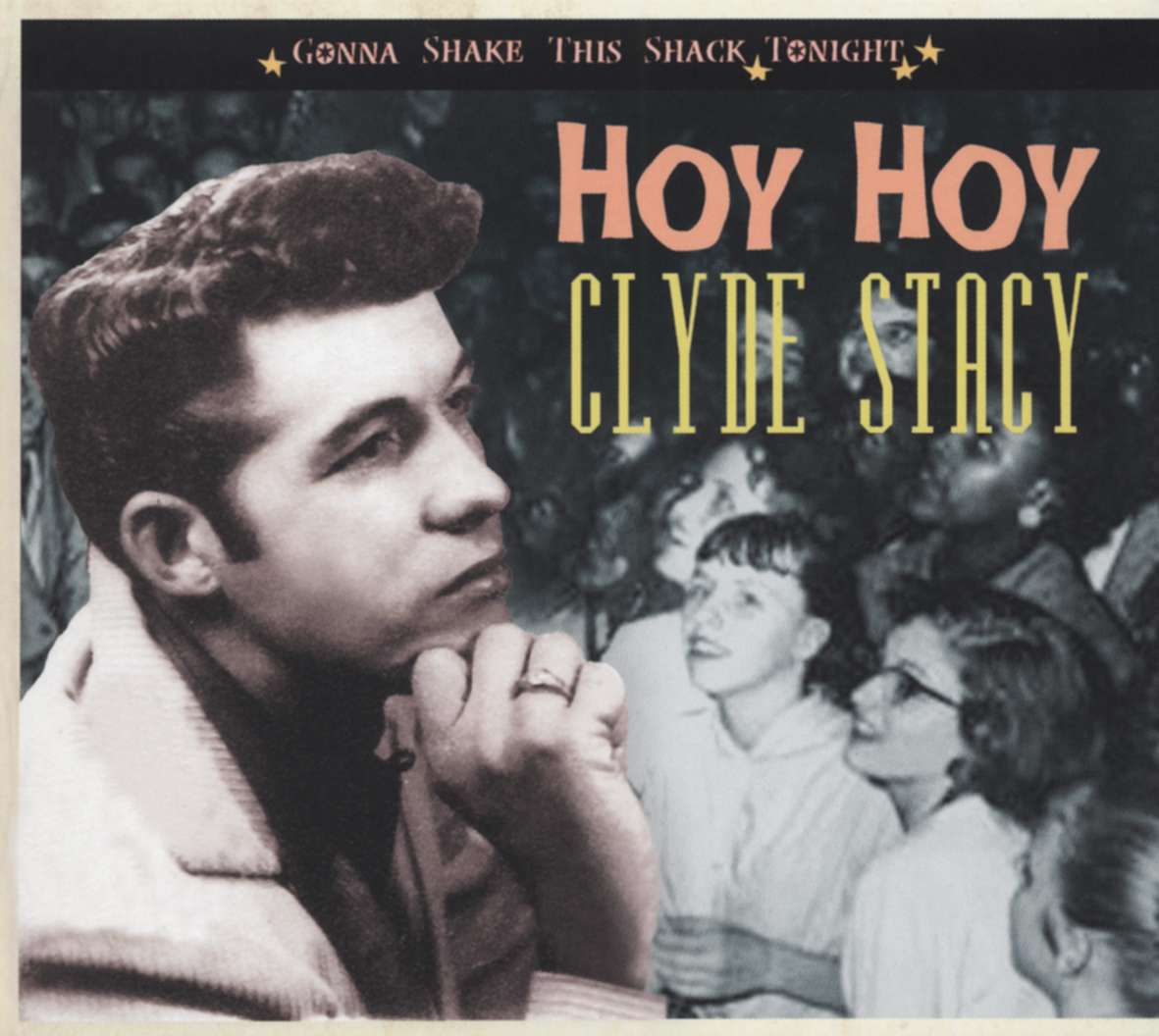 12,55 € *
15,95 € *
(21,32% gespart)
inkl. MwSt. / zzgl. Versandkosten - Abhängig vom Lieferland kann die MwSt. an der Kasse variieren.
Sofort versandfertig, Lieferzeit** 1-3 Werktage
1-CD-Album DigiPac (4-seitig) mit 28-seitigem Booklet, 22 Einzeltitel, Spieldauer 52:45. 'Hoy...
mehr
Clyde Stacy: Hoy Hoy - Gonna Shake This Shack Tonight (CD)
1-CD-Album DigiPac (4-seitig) mit 28-seitigem Booklet, 22 Einzeltitel, Spieldauer 52:45.
'Hoy Hoy' - ganz genau! Dieses Album rockt richtig los - 22 Titel eines wichtigen, aber kaum wiederveröffentlichten Sängers aus Oklahoma aus der klassischen Rock 'n' Roll-Ära! Hier sind alle 12 Songs, die auf sechs Singles für Candlelight, Bullseye und Len zwischen 1957 und 1961 erschienen sind! Außerdem gibt es zehn Gesangs- bzw. Instrumentalnummern, die nie zuvor auf dem Markt waren - u.a. mit
Big Al Downing
am Klavier!
Als
Clyde Stacy
's
So Young/Hoy Hoy
im Juni 1957 bis auf Charts-Platz 68 vorstieß, war das die erste
Top-100-Notierung für einen Künstler aus der Gegend um Lubbock in Texas überhaupt - sechs Monate bevor Clyde Stacy's Schulfreund
Buddy Holly
dies gelang! 1958 zog Clyde Stacy nach Pennsylvania, machte Aufnahmen in New York und er schaffte mit
So Young, Baby Shame
und
Nobody's Darling
Top-30-Treffer in Kanada! Clyde Stacy war außerdem TV-Gast in 'Bandstand' und in der '
Patti Page
Show'!
Das 28-seitige Booklet von Wayne Russell erzählt kenntnisreich Clyde Stacy's Geschichte - von Oklahoma nach Lubbock, nach Scranton und zurück nach Hause. Es enthält ferner seltene Fotos und Interviews mit Clyde Stacy! Ganz aktuell steht sein
Live
-Debüt in Europa bevor - beim Hemsby Rock 'n' Roll Weekender im Mai 2011. Als Vorbereitung will er beim Las Vegas Rockabilly Weekend im April auftreten.
Clyde Stacy ist wieder da! Das Album ist die erste, die sich umfassend der Karriere von Clyde Stacy widmet - jenes Mannes, der in Tulsa aufwuchs, in Lubbock mit Buddy Holly zur Schule ging, einen Hit mit der rockenden Version des R&B-Titels
Hoy Hoy
hatte, der nach Scranton zog, in 'Bandstand' und anderen TV-Shows auftrat, in New York mit Spitzen-Sessionmusikern spielte, mehrere Hits in Kanada schaffte und noch immer mit Country, Blues und Rockabilly auftritt. Seine Rolle in der Geschichte des Rock 'n' Roll wurde nicht oft gewürdigt - aber hier wird sie erzählt, mit Bildern und rockender Musik dokumentiert.
Video von Clyde Stacy - Hoy Hoy - Gonna Shake This Shack Tonight (CD)
Artikeleigenschaften von

Clyde Stacy: Hoy Hoy - Gonna Shake This Shack Tonight (CD)
Albumtitel:

Hoy Hoy - Gonna Shake This Shack Tonight (CD)

Genre

Rock'n'Roll

Preiscode

AH

Artikelart

CD

EAN:

4000127171528

Gewicht in Kg:

0.115
Clyde Stacy I t has always interested me how a singer may have limited success in his own...
mehr
"Clyde Stacy"
Clyde Stacy
I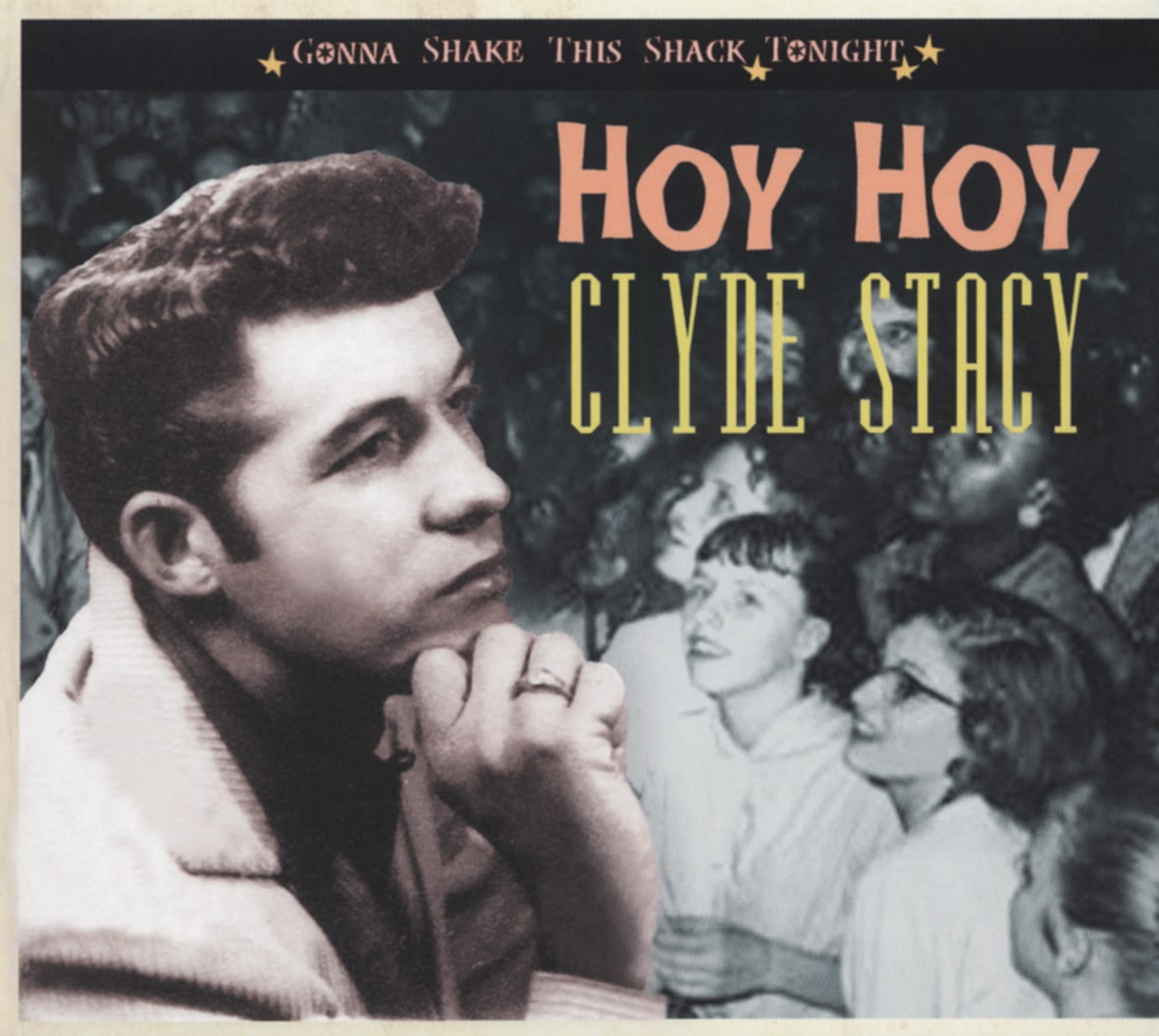 t has always interested me how a singer may have limited success in his own country, but find great success in another country. Was it distribution? Was it promotion? Did his voice and style fit the mold of another culture? Why did Larry Finnegan, Dean Reed, Gus Backus, Ronnie Hawkins, Matt Lucas or even Gene Vincent later in his career do so much better elsewhere than at home?
Clyde Stacy had two 'Billboard' Hot 100 hits both with the same song So Young,which reached #68 in 1957 and #99 for two weeks in 1959, but that was it for national hits. Yet he was contemplating a family move to Canada when he had eight songs hit the CHUM charts in Toronto, two Top 10 hits in Winnipeg as well as a Top 30 with Baby Shame. Clyde charted in other Canadian areas as well. Why did he not reach the same level of fame in his homeland?
Clyde Stacy was born on August 11th, 1936, on a farm near Chetotah, Oklahoma, in McIntosh County, but received his early schooling in Jenks, Oklahoma, a suburb of Tulsa. His great Grandpa was from Ireland, and he was the only son in Homer and Faye's family of six. The family was musical in that his mother Faye played guitar and sang gospel. Her father was a Baptist minister as were two brothers, one of whom was a guitar playing gospel singer. Naturally, Clyde took up the guitar as a teenager.
There was a family move to Arizona before settling in Lubbock, Texas, when Clyde was about 13. This is where he became interested in the guitar and formed his first bands. Buddy Holly was one year ahead in the same high school. Clyde ended up "playing a couple of deals" with Buddy and knew Sonny Curtis "a bit".He progressed to his own radio show on KDAV where he came into contact with dee-jay Phil Ladd, who would later play an important role in his musical career. Stacy was in Lubbock about five years before moving back to Tulsa, Oklahoma, to be re-united with the area's rich musical heritage. Artists such as Gene Autry, Carson J. Robison, Bob Wills, Patti Page and early rockabilly singers like Leon Russell a. k. a. Russell Bridges, David Gates, Rocky Frisco, Gene Crose, Wes Reynolds, J. J. Cale as well as blues guitarist Jimmy Nolan all worked in Tulsa. Clyde was thrown into this mix and became the first of the rockabilly crowd to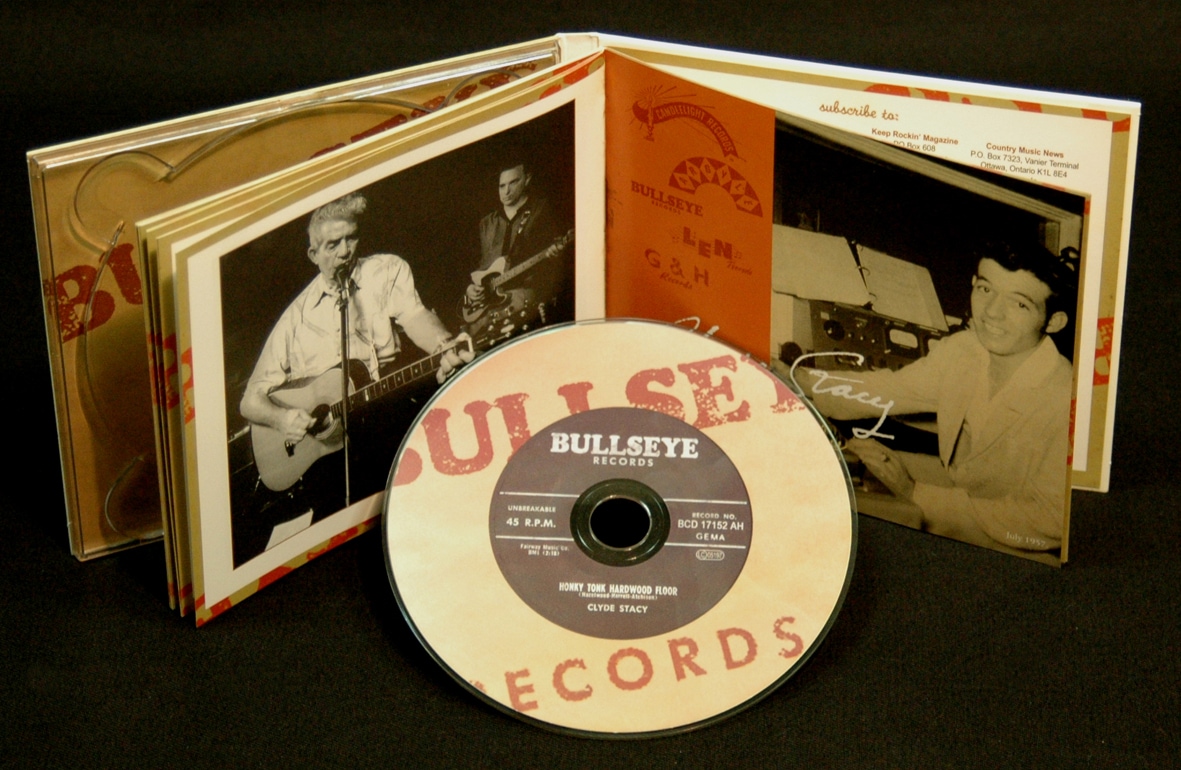 chart nationally with So Young/Hoy Hoy. The Tulsa Sound has been described as a mix of rockabilly, country, rock 'n' roll and blues of the mid-1950s and early 1960s.
Clyde wasted little time in recruiting lead guitarist John LeVan into his group. They worked around Tulsa, and were eventually booked into the Nitecap club on 11th Street for a long residency (Route 66 ran down Tulsa's 11th Street). LeVan left to play with Gene Croce, but returned in time for the Candlelight record. KTVL's Don Wallace was the most popular disc-jockey in Tulsa and was always ready with a promotional stunt. He sent an 18,000 strong petition on a roll demanding Elvis on TV that was mentioned at the start of Steve Allen's July 1st, 1956, show featuring Presley. Wallace became Clyde's manager, signed him to a one-year contract in 1957 and contacted Woody Hinderling about recording Clyde and the Nitecaps.
The session was recorded at Oral Roberts University Studio as Tulsa didn't have much in the way of recording studios at the time. That studio may never have rocked like that again. Clyde was on vocals and rhythm guitar with John LeVan on lead guitar, Rick Eilerts on bass and Bill Tolbert on drums. They decided to cover Dave Lowe's So Young issued on Liberty Bell Records in Phoenix, Arizona. ...
from booklet BCD17152 - Clyde Stacy Hoy Hoy - Gonna Shake This Shack Tonight
Read more at: https://www.bear-family.com/stacy-clyde-hoy-hoy-gonna-shake-this-shack-tonight.html
Copyright © Bear Family Records
Bewertungen lesen, schreiben und diskutieren...
mehr
Kundenbewertungen für "Hoy Hoy - Gonna Shake This Shack Tonight (CD)"
Von:
rock_the_universe
Am:
08.05.2017
The complete Clyde Stacy
Well, not really an album which fits into Bear Family's 'Shake This Shack' series but a must-have for sure! This is definitely no rocking' Hillbilly stuff at all, but fantastic Rockabilly and Teenage Rock'n'Roll from the 1950s and early 1960s, including a tremendous ass-kickin' and mind-blowin' unreleased version of 'Good Rockin' Tonight' which will light your rockets for sure!
Von:
WErner
Am:
02.05.2017
Hoy Hoy
Teenage Star gibt wieder Konzerte
Bewertung schreiben
Bewertungen werden nach Überprüfung freigeschaltet.
Weitere Artikel von Clyde Stacy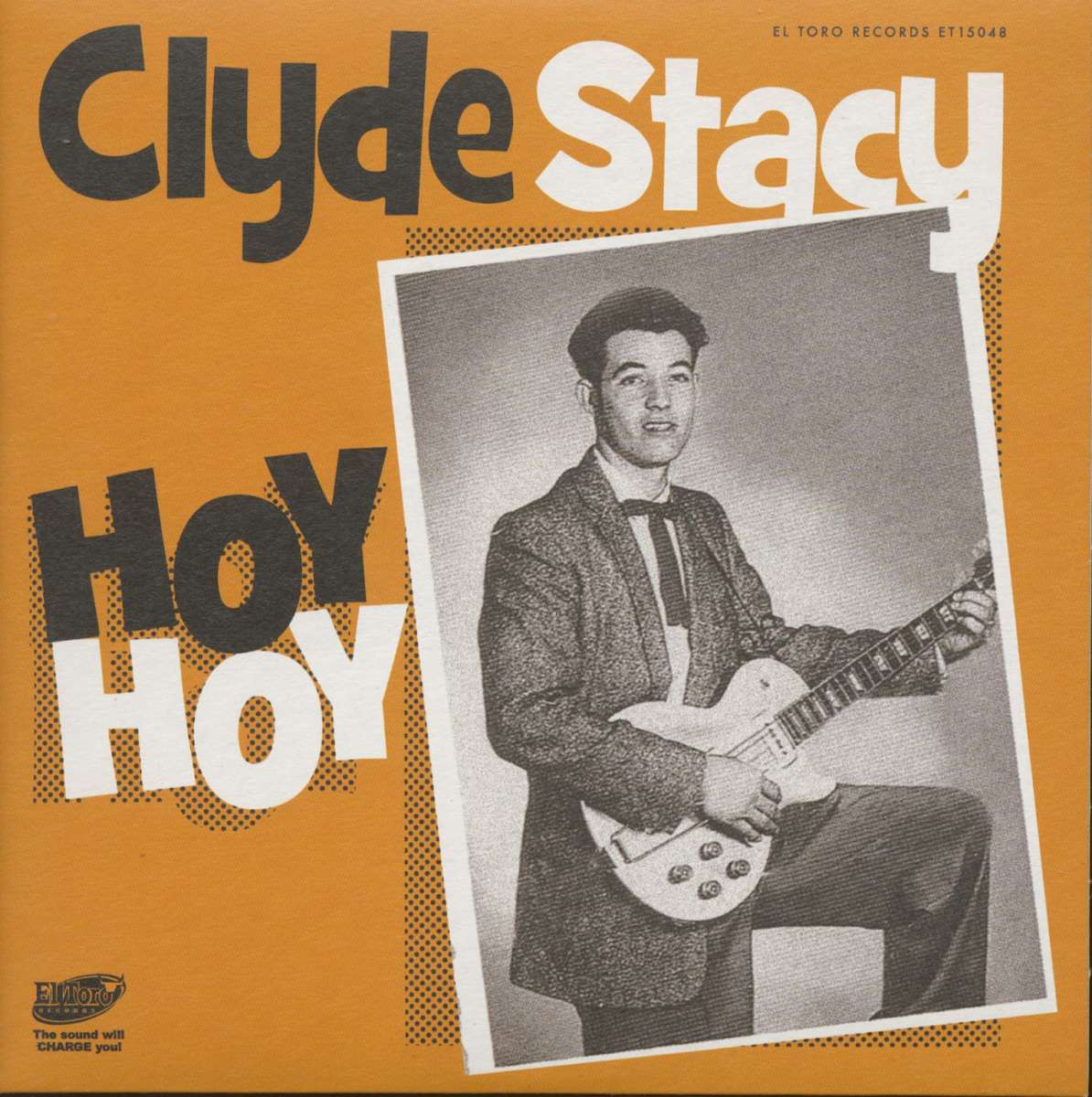 Clyde Stacy: Hoy Hoy (EP, 7inch, 45rpm, PS)
Art-Nr.: 45ET15048


nur noch 1 verfügbar
Sofort versandfertig, Lieferzeit** 1-3 Werktage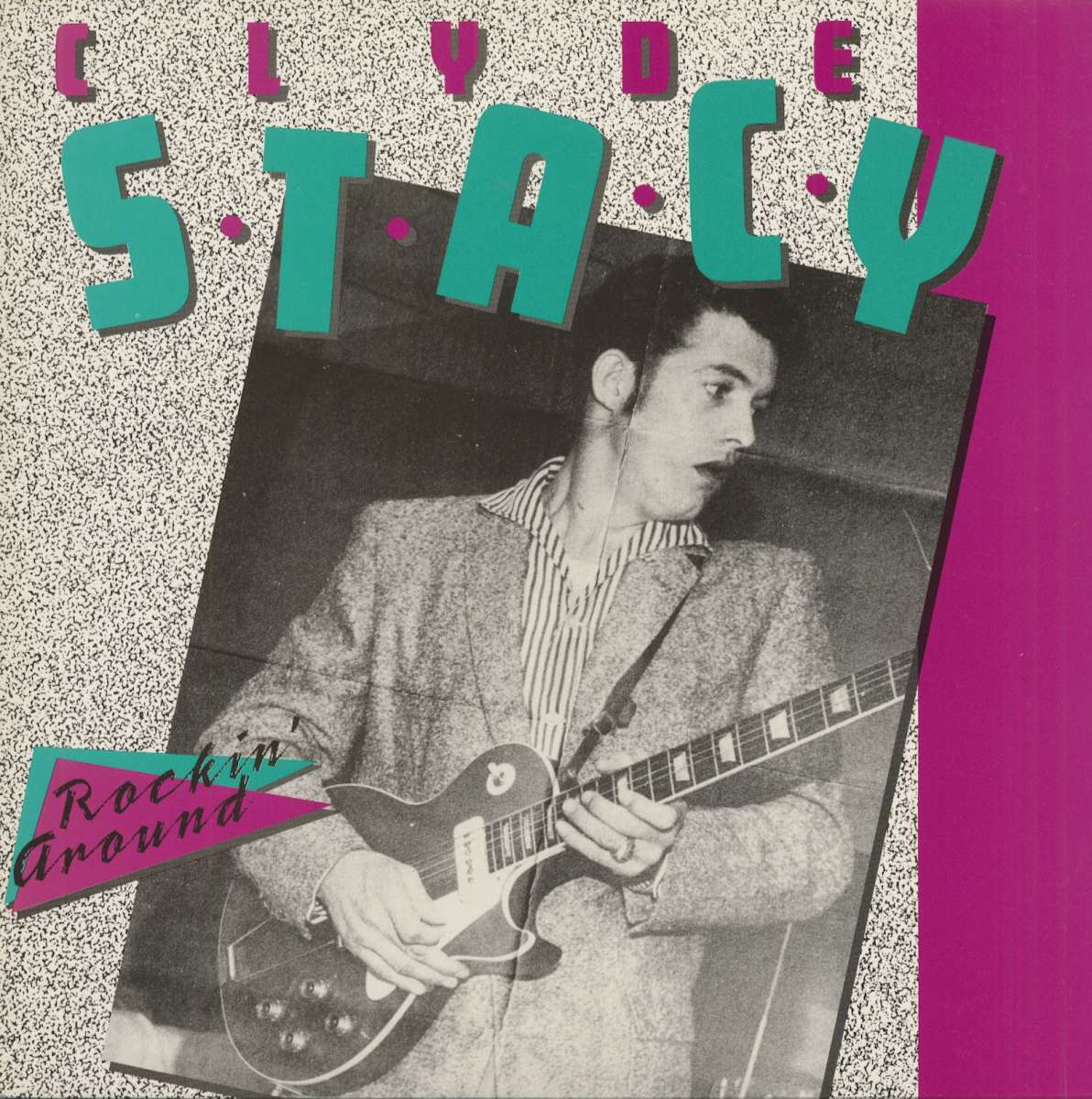 Clyde Stacy: Rockin' Around (LP)
Art-Nr.: LPBLK7707


Sofort versandfertig, Lieferzeit** 1-3 Werktage