Der Artikel wurde erfolgreich hinzugefügt.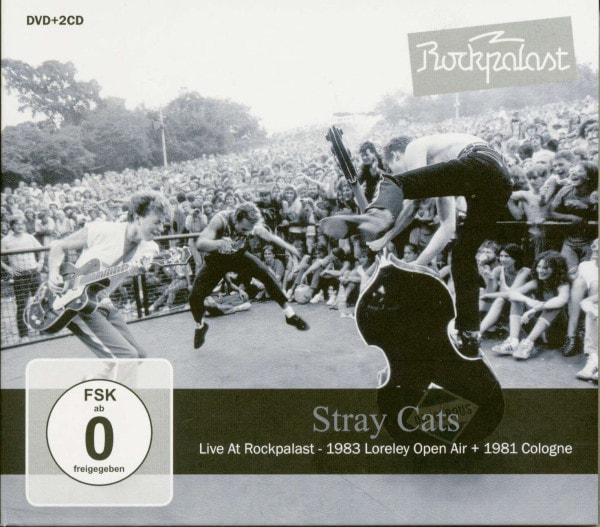 Benachrichtigen Sie mich, sobald der Artikel lieferbar ist.
inkl. MwSt. / zzgl. Versandkosten - Abhängig vom Lieferland kann die MwSt. an der Kasse variieren.
Artikel derzeit nicht verfügbar, Lieferfristen von bis zu 2-3 Wochen sind zu erwarten. (soweit verfügbar beim Lieferanten - kann schneller gehen, manchmal aber leider auch nicht)
Artikel-Nr.:

CDMIG90622

Gewicht in Kg.:

0.4
(MIG Music) 31 Tracks, Digipack mit 2 CDs plus DVD. Die beiden WDR 'Rockpalast' TV Shows 1981 und...
mehr
Stray Cats: Live At Rockpalast (2-CD & DVD)
(MIG Music) 31 Tracks, Digipack mit 2 CDs plus DVD. Die beiden WDR 'Rockpalast' TV Shows 1981 und 1983
Live
, feat.
Dave Edmunds
bei 2 Songs. Die Cats streunen wieder, als wäre seit damals keine Zeit vergangen. Dieses fette Digipack kommt in brillanter Bild- und Tonqualität und zeigt, was für eine, man möchte fast sagen -'Killer'-Kombination- herauskommt, wenn ein 'Gütesiegel', wie der WDR 'Rockpalast' auf ein Rockabilly Trio, wie die
Stray
Cats trifft, deren energetische Auftritte mit dem Mix aus klassischem Rockabilly, Punk- und New Wave Anteilen 'vom Hocker reißen'! Dieses Digipack ist schon jetzt, kurz nach Veröffentlichung, legendär! (MM/
Bear Family Records
)
-
'Welch grandiose Show das Trio abzog, das kann man nun auf dem wahlweise als DVD oder DVD/2-CD veröffentlichten Set Stray Cats Live At Rockpalast in guter Bild- und Tonqualität nachverfolgen. Das Trio um den Sänger und Gitarristen
Brian Setzer
sorgte mit schmissigen, gleichwohl virtuosen Nummern wie 'Runaway
Boys
', 'Stray Cat Strut' und 'She's Sexy And 17' für ausgelassen gute Laune im Publikum.'
German 'Rockpalast' TV shows 1981 and 1983

Video von Stray Cats - Live At Rockpalast (2-CD & DVD)
Artikeleigenschaften von

Stray Cats: Live At Rockpalast (2-CD & DVD)
Albumtitel:

Live At Rockpalast (2-CD & DVD)

Genre

Rock'n'Roll

Artikelart

CD

EAN:

0885513906229

Gewicht in Kg:

0.4
Stray Cats Neo Rockabilly ist eine britische Erfindung, dennoch stammt die populärste...
mehr
"Stray Cats"
Stray Cats
Neo Rockabilly ist eine britische Erfindung, dennoch stammt die populärste Band des Genres aus Amerika: Stray Cats! Ursprünglich vom traditionellen Rockabilly kommend, mit großen Einflüssen der 1950er Jahre Helden Gene Vincent und Eddie Cochran, mixten die Stray Cats ihren Sound mit New Wave und sogar einigen Punk Rock Elementen.
Stray Cats wurden im Sommer 1979 von Brian Setzer (Gesang, Gitarre – jetzt Kopf des Brian Setzer Orchestra), Slim Jim Phantom (Drums – richtiger Name James McDonell) und Lee Rocker (Kontrabass – richtiger Name Leon Drucker) unter dem Namen 'Brian Setzer & The Tomcats' gegründet.
Die Band änderte alsbald ihren Namen zu 'Stray Cats' (Streunende Katzen) und streunten im Juni 1980 hinüber nach Großbritannien, da sie durch das große europäische Rockabilly Revival, mit Kernpunkt England und Bands, wie Matchbox, Polecats, Shakin' Stevens, Restless und viele mehr, größere Chancen sahen. Es dauerte nicht lange und erste Single-Veröffentlichungen nebst dem legendären Debut-Album, produziert von dem großartigen Dave Edmunds, landeten Ende 1980-Anfang 1981 auf den Ladentischen.
Stray Cats kreierten definitiv einen neuen, ihr eigenen Sound innerhalb der Rockabilly Bewegung! Es passierte im Frühjahr 1981, als ich in einen Szene-Laden ging, der sowohl Klamotten, als auch Schallplatten verkaufte. Ich wollte ein Paar Jeans und hielt mich dementsprechend im Souterrain des Geschäftes auf, als ein nie dagewesener eigener Sound meine Ohren erreichte. Er kam aus dem Kellergeschoß des Ladens, dort wo die Schallplatten verkauft wurden. Ich rannte hinunter und fragte nach der Band. Es waren die Stray Cats und ihr Klassiker 'Runaway Boys'. Ich war elektrisiert! Natürlich lief ich stolz mit der Platte nach Hause und die Jeans war Geschichte...
Ich war nie derartig von einem Sound buchstäblich gefangen genommen worden (wenn man einmal von Elvis Presley absieht – aber das ist eine andere Story)!
1982 waren Stray Cats im Vorprogramm der Rolling Stones auf U.S. tour. 1983 wurde dann das Tournee-Jahr schlechthin, auch um das damals neue Album 'Rant'n'Rave With The Stray Cats' zu promoten. 1984 kam dann die erste Bandauflösung. Setzer machte solo weiter und die beiden anderen Cats gründeten 'Phantom, Rocker & Slick'. Aber bereits 1986 taten sich Stray Cats wieder zusammen und brachten das Album 'Rock Therapy' heraus. Die Folgejahre bis 1992 bescherte uns eine gewisse Kontinuität der Band, es erschienen weitere Alben und sie gingen regelmäßig auf Tournee. 1992 kam die nächste Band-Auflösung und Brian Setzer startete sein höchst erfolgreiches Projekt 'The Brian Setzer Orchestra'. Die nächste Wiedervereinigung der Stray Cats fand in den Jahren 2003-2004 statt und es wurde die Live-CD/DVD 'Rumble In Brixton' produziert. Eine letzte Wiedervereinigung der Band gab es dann 2008, als sie erneut auf Welttournee gingen.
Stray Cats sind wahre Legenden in der weiten Welt des Rock'n'Roll-Rockabilly! - Marc M/Bear Family Records
Bewertungen lesen, schreiben und diskutieren...
mehr
Kundenbewertungen für "Live At Rockpalast (2-CD & DVD)"
Von:
Peter Gangl
Am:
31.07.2020
Ein Muss für Fans des Rockpalastes oder Rockabilly.
Die Bildqualität ist der Aufnahme jener Zeit etwas geschuldet. Die Musik ist einfach klasse.
Von:
Olivier Guerne
Am:
19.04.2019
Excellent record
Super album .... with the inimitable sounds of Stray Cats. A record that you really must have!
Von:
ohlly
Am:
15.08.2015
muss man haben
Super Qualität - Ein MUSS !
Bewertung schreiben
Bewertungen werden nach Überprüfung freigeschaltet.
Weitere Artikel von Stray Cats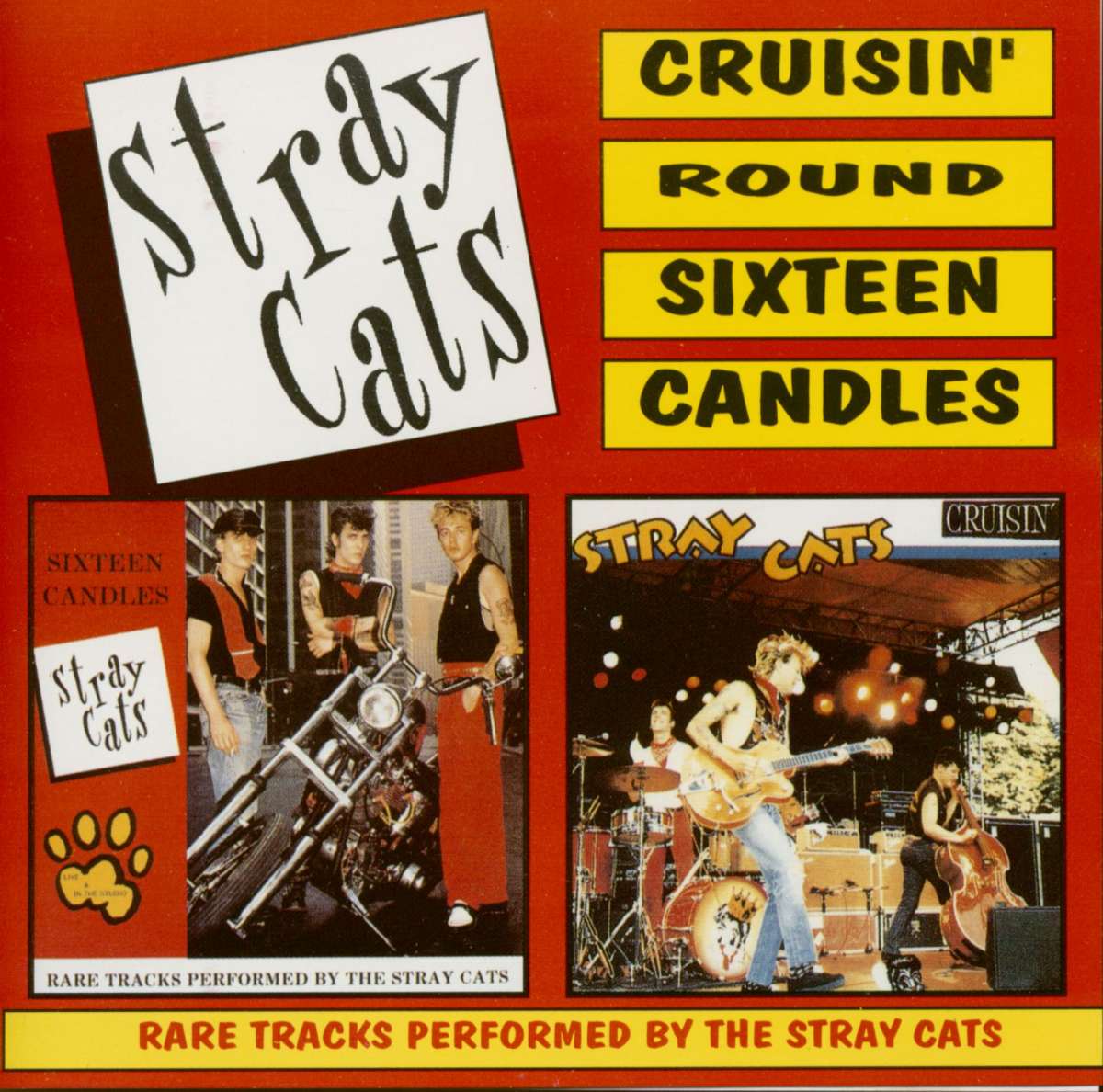 Stray Cats: Cruisin' Round Sixteen Candles (CD)
Art-Nr.: CDCR813912


Sofort versandfertig, Lieferzeit** 1-3 Werktage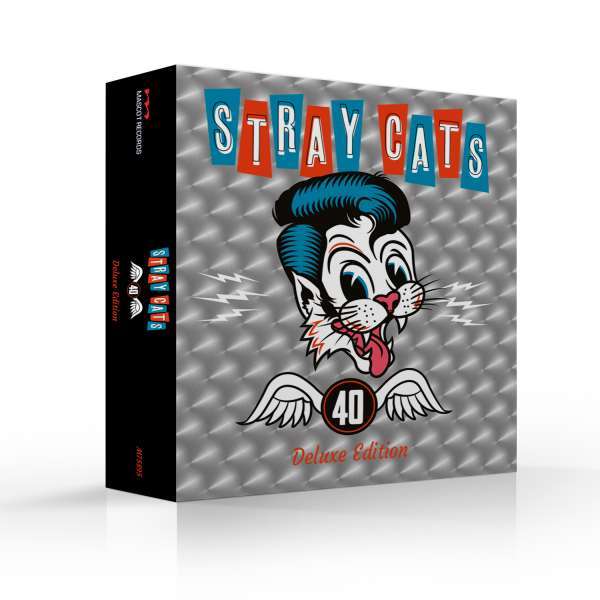 Stray Cats: 40 (CD, Box Set, Ltd.)
Art-Nr.: CDSTRAY40BOX


nur noch 1 verfügbar
Sofort versandfertig, Lieferzeit** 1-3 Werktage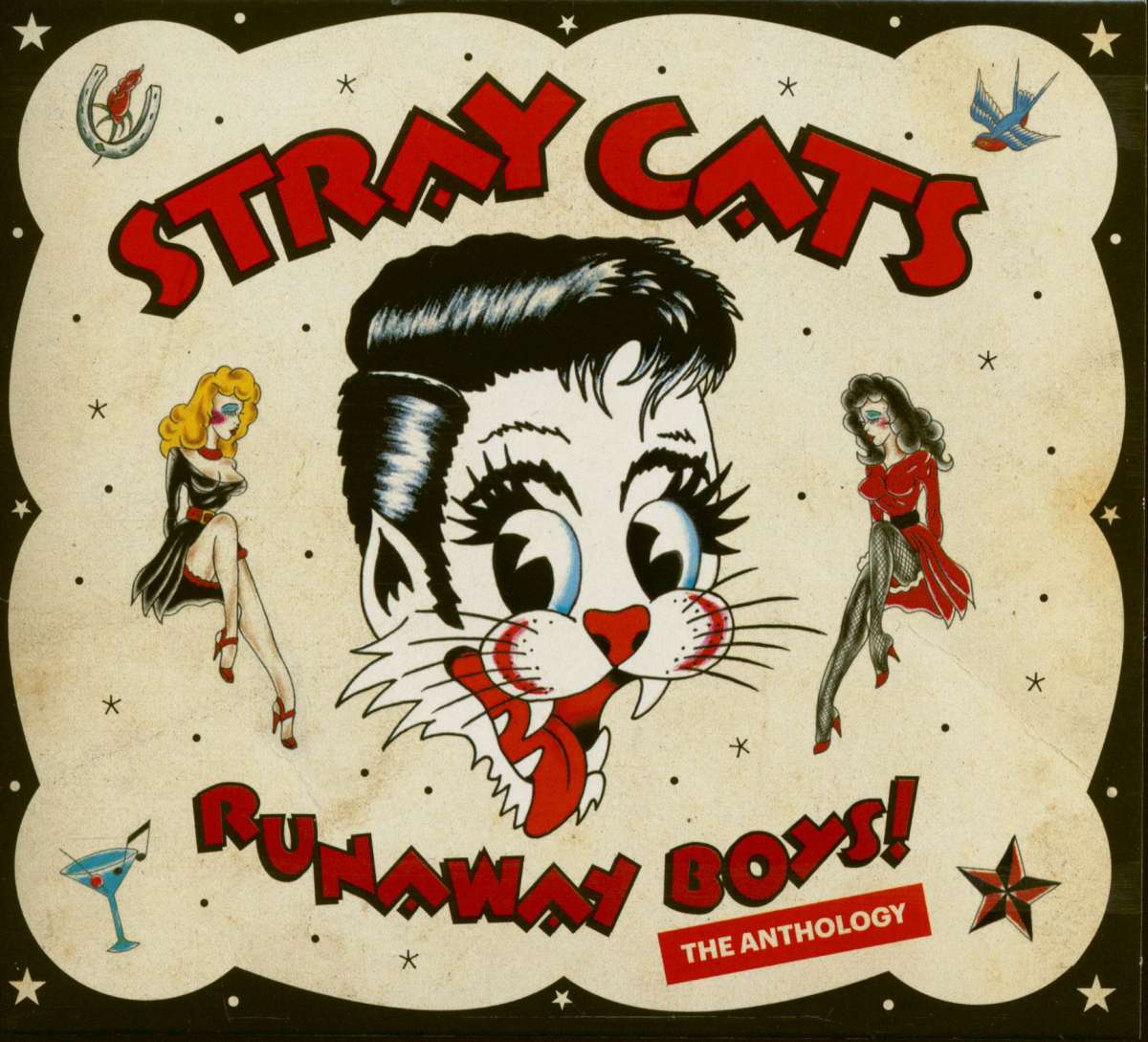 Stray Cats: Runaway Boys (2-CD, 40th Anniversary Edition)
Art-Nr.: CDSTRAY97748


Artikel muss bestellt werden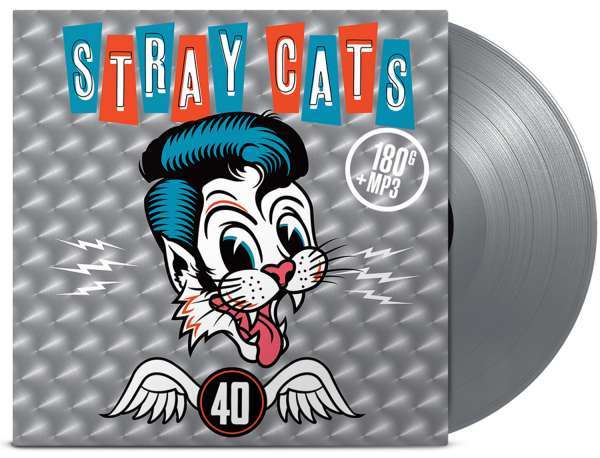 Stray Cats: 40 (LP, Silver Vinyl, Ltd.)
Art-Nr.: LPSTRAY40SILVER


Artikel muss bestellt werden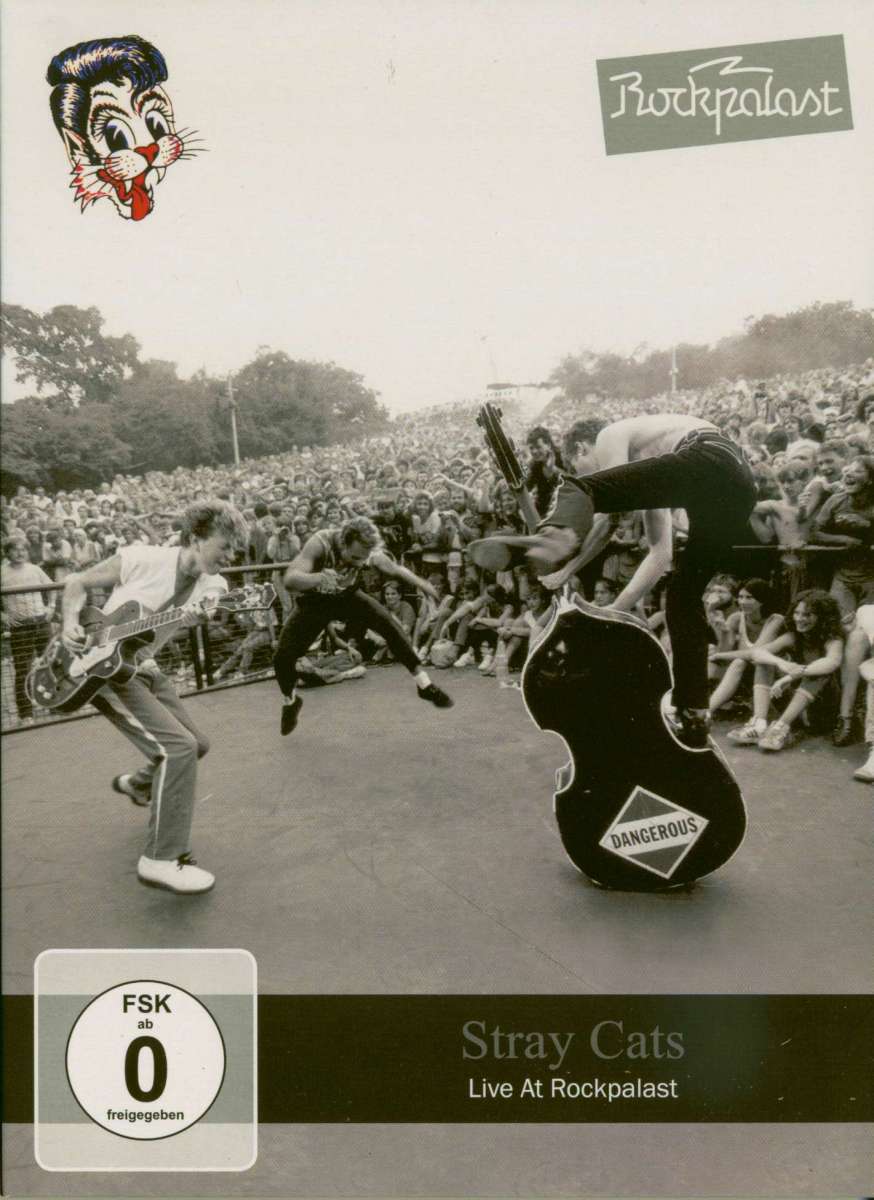 Stray Cats: Live At Rockpalast (DVD)
Art-Nr.: DVDMIG90627


Artikel muss bestellt werden