Der Artikel wurde erfolgreich hinzugefügt.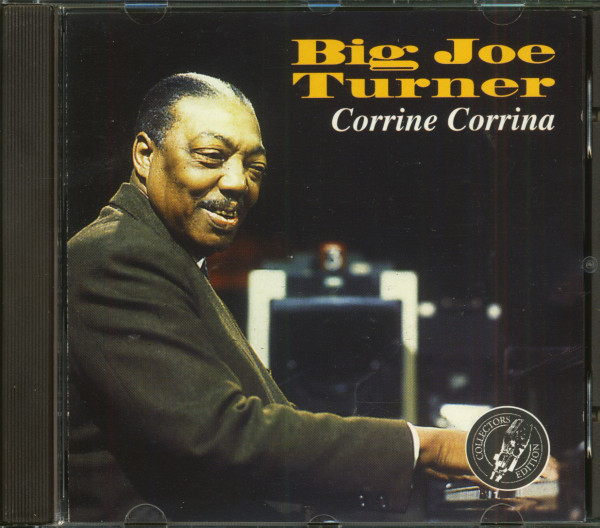 Artikel-Nr.:

CDMF098

Gewicht in Kg.:

0.11
(Magnum Force) 16 Tracks - Schöne Titel-Zusammenstellung, mit 40er Jahre Aufnahmen, sowie seinen...
mehr
Big Joe Turner: Corrine, Corrina (CD)
(Magnum Force) 16 Tracks - Schöne Titel-Zusammenstellung, mit 40er Jahre Aufnahmen, sowie seinen seltenen 70er Jahre Nachversionen seiner großen Hits! Lohnenswert!
Artikeleigenschaften von

Big Joe Turner: Corrine, Corrina (CD)
Albumtitel:

Corrine, Corrina (CD)

Genre

R&B, Soul

Artikelart

CD

EAN:

0751848119828

Gewicht in Kg:

0.11
Turner, Big Joe - Corrine, Corrina (CD)

CD 1
01
Blues
02
Feeling Happy
03
I Can't Give You Anything But Love
04
Shake, Rattle And Roll (Re-Recording)
05
Chains Of Love (Re-Recording)
06
Roll 'em Pete (Re-Recording)
07
Piney Brown Blues (Re-Recording)
08
Cherry Red (Re-Recording)
09
Nothin' From Nothin' Blues (Re-Recording)
10
Honey Hush (Re-Recording)
11
Corrine, Corrina (Re-Recording)
12
TV Mama (Re-Recording)
13
Wee Baby Blues (Re-Recording)
14
Squeeze Me, Baby (Re-Recording)
15
Sun Risin' Blues
16
Cry Baby Blues
Big Joe Turner Tipping the scales in the vicinity of 300 pounds and well into his 40s when...
mehr
"Big Joe Turner"
Big Joe Turner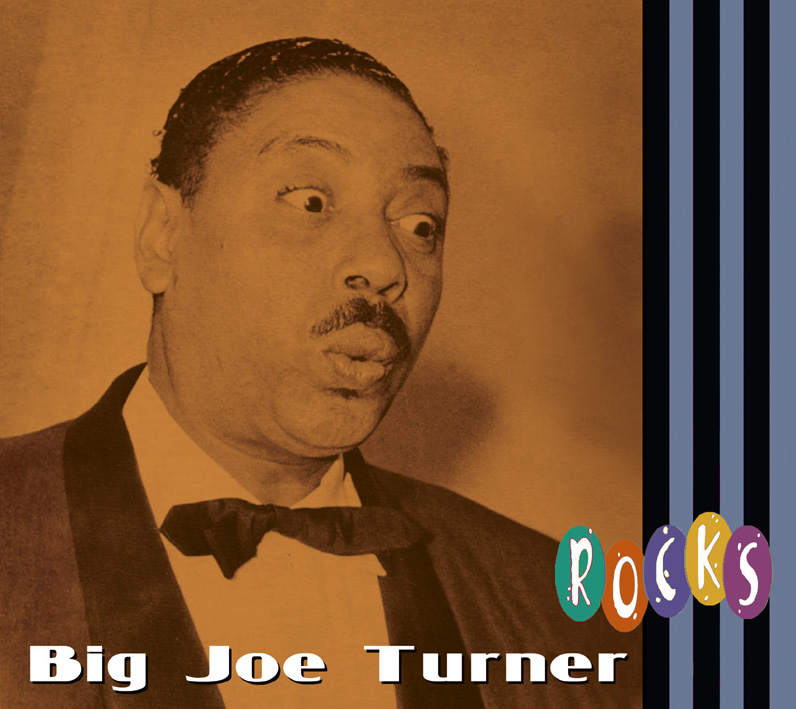 Tipping the scales in the vicinity of 300 pounds and well into his 40s when rock 'n' roll blasted into the mainstream consciousness during the mid-1950s, Big Joe Turner was probably the unlikeliest star of the idiom's primordial era. Elvis hadn't even made his debut on the planet yet when Big Joe's booming voice shook the walls of swinging Kansas City gin joints on a nightly basis. Roll 'Em Pete, Turner's 1938 boogie masterpiece with pianist Pete Johnson, anticipated the primal excitement of rock 'n' roll in its relentless rhythmic drive, and his horn-powered postwar jump blues helped lay the foundation for the musical revolution that would soon follow. Unlike many of his peers who sadly fell forgotten by the wayside upon rock 'n' roll's rise, Turner would actually profit from the shift in demographics.
When Big Joe stepped up to sing, trivialities like microphones were an unnecessary luxury. During his formative years in Kansas City, it was said with no small degree of reverence that he could belt the blues from clear across the street while his band kept right on rocking the house where he originally counted the song off without the outsized singer ever missing a beat. It didn't hurt that the functionally illiterate Turner stockpiled a seemingly infinite storehouse of blues lyrics in his head that could be plugged into any song at any tempo. Big Joe was never more devastating than when he stood like an immovable mountain in front of a roaring bank of horns and a storming rhythm section, swinging like crazy on an open-ended up-tempo cooker that drove dancers and listeners alike into a frenzy.
Kansas City's indigenous brand of blues differed considerably from the blues styles developed in other parts of the country in that many of its leading practitioners hailed from a strong jazz background. Another distinguishing factor was K.C.'s reliance on huge horn sections. The city boasted an incredible array of influential big bands led by titans such as Count Basie, Jay McShann, Benny Moten, and Andy Kirk that deftly blended swing and blues into one irresistibly appealing whole. That Big Joe was exposed early and often to such jumping fare no doubt played an incalculable part in his development.
Horns aside, all Turner really required for accompaniment was a masterful pianist. To that end, he partnered with Pete Johnson,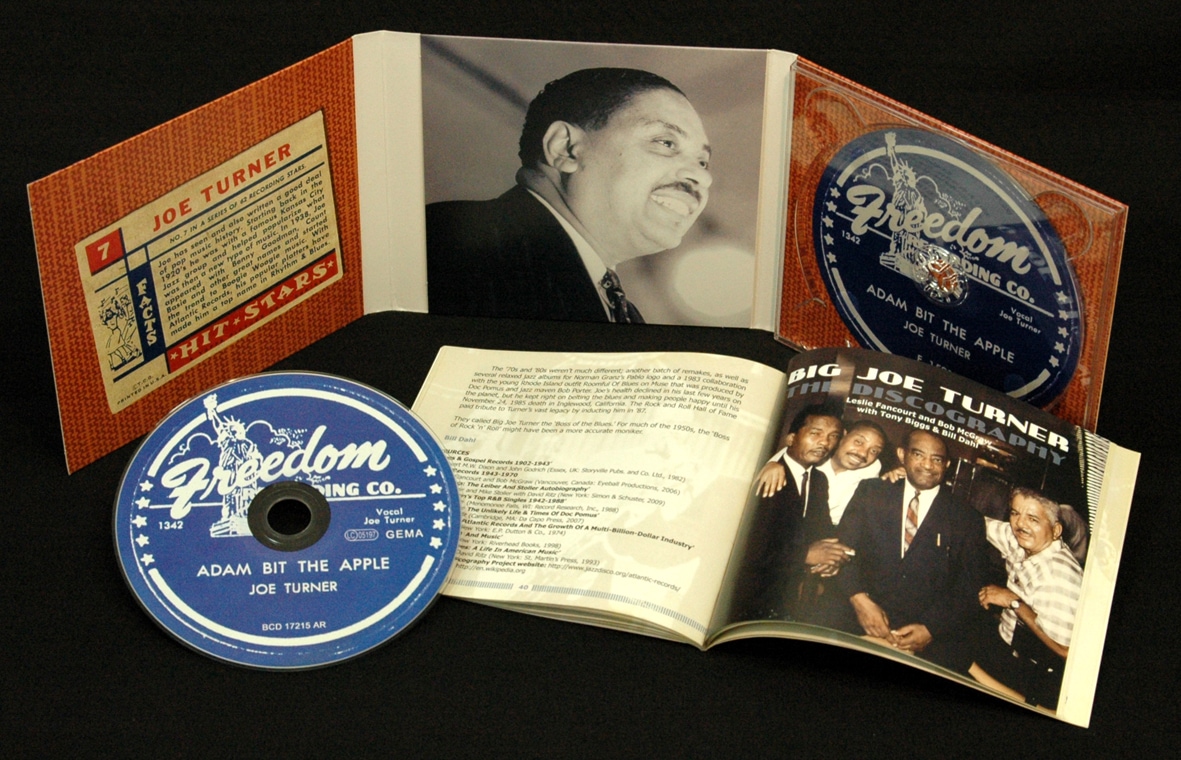 one of the very best in town, early in his amazing career. Together they helped fuel a full-scale boogie-woogie craze when they took New York by storm in the late '30s. Johnson was no longer there to accompany Turner when the singer launched his second extended stint in the limelight during the early 1950s, but that unquenchable penchant for stomping boogies that he helped instill in his younger partner stuck with Big Joe like glue to the very end.
Born May 18, 1911 in Kansas City, Big Joe was perfectly situated to follow his life's destiny. Under the corrupt regime of politician 'Boss' Thomas Pendergast, the town's plethora of nightclubs stayed open around the clock, serving up booze and all-night jam sessions where local musicians honed their chops and visiting stars sat in to test themselves against K.C.'s finest. This was a thrilling scene where a young singer like Big Joe owning rafter-rattling pipes could quickly establish himself as a force to be reckoned with...
from BCD17215 - Big Joe Turner Big Joe Turner - Rocks
Read more at: https://www.bear-family.de/turner-big-joe-big-joe-turner-rocks.html
Copyright © Bear Family Records
Bewertungen lesen, schreiben und diskutieren...
mehr
Kundenbewertungen für "Corrine, Corrina (CD)"
Bewertung schreiben
Bewertungen werden nach Überprüfung freigeschaltet.
Weitere Artikel von Big Joe Turner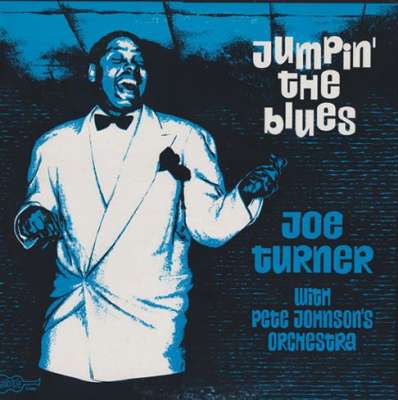 TURNER, Big Joe: Joe Turner With Pete Johnson's Orchestra -...
Art-Nr.: LPARH2004


Sofort versandfertig, Lieferzeit** 1-3 Werktage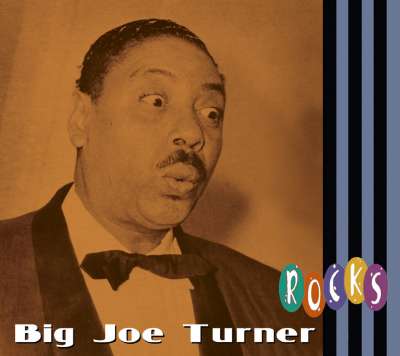 Big Joe Turner: Big Joe Turner - Rocks
Art-Nr.: BCD17215


Sofort versandfertig, Lieferzeit** 1-3 Werktage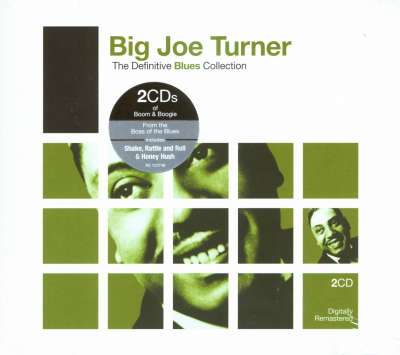 Big Joe Turner: The Definitive Blues Collection (2-CD)
Art-Nr.: CD0720007


Sofort versandfertig, Lieferzeit** 1-3 Werktage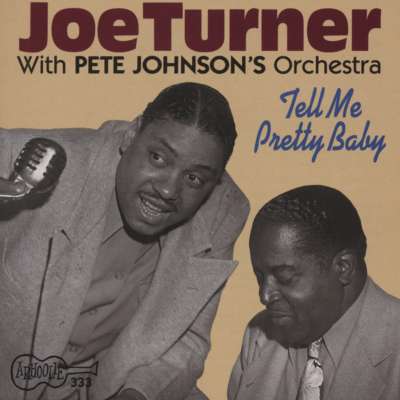 Big Joe Turner: Tell Me Pretty Baby
Art-Nr.: CDARH333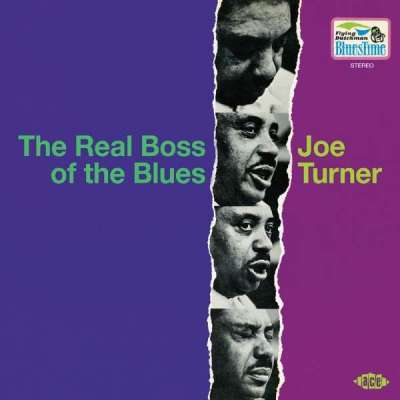 Big Joe Turner: Real Boss Of The Blues
Art-Nr.: CDCHM1394


Sofort versandfertig, Lieferzeit** 1-3 Werktage